The Top 100 Albums Of 2019 (#50-1): Vampire Weekend, Billie Eilish, More
January 18, 2020 | Posted by
Don't forget to check out Part One (#100-51) before reading on.

50. Rhiannon Giddens – There Is No Other
 Genre: Americana
Rhiannon Giddens is one of the most knowledgeable and thoughtful voices when it comes to discussing heritage, race, roots and history in traditional Americana (and international music) – as anyone who watched the Ken Burns' Country Music documentary can testify. Her perspective is challenging to extremists on both sides as she dissects both myths of white heritage on one hand and racial othering on the other. Giddens sees the grand scope of music history, both the injustices and incredible harmonies – and as such she produces music rich in soul (vocally), but which showcases the ties than bind (musically). With Jazz maestro Francesco Turrisi at her side, Giddens delivers a tour de force in the form of There Is No Other. The album might exude a lavish Mediterranean aura (Europe, The Middle East and North African), but pay close attention and you'll hear the instrumentation, songwriting structures and songs of classic country, Americana and British folk. This is not a multi-cultural world sound in the mould of M.I.A., instead Giddens soulful laments are true fusion: the supposed fissures between genres and races are obliterated, even as Giddens sings with frightening intimacy. If there ever were to be a true Gaia sound, this would be it.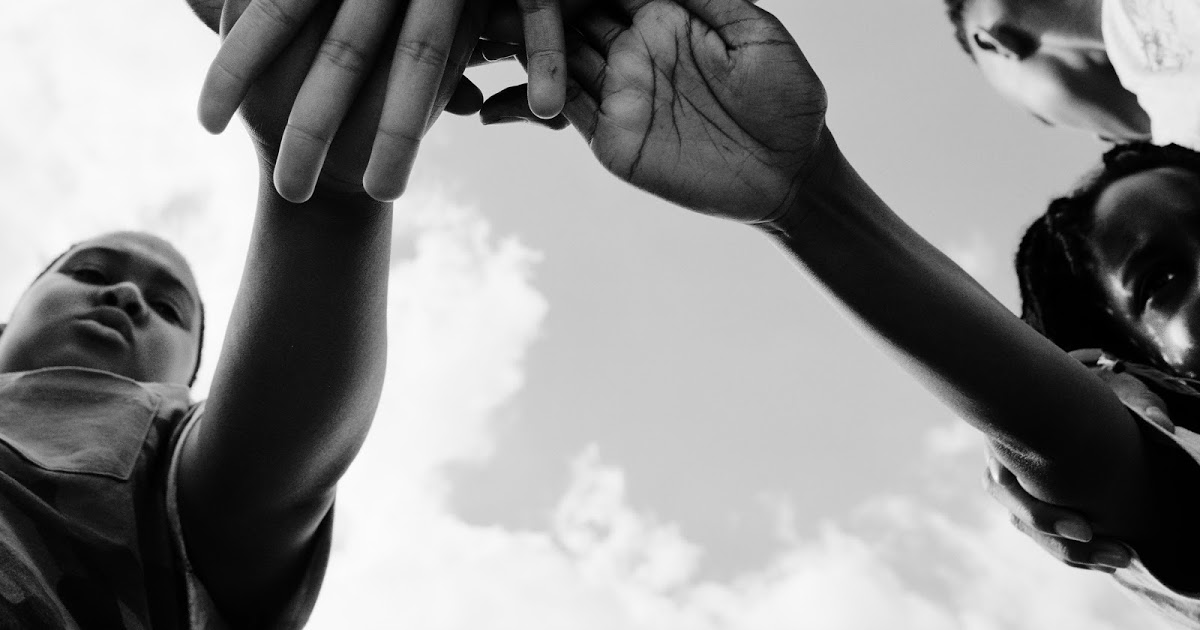 49. Kano – Hoodies All Summer
 Genre: Rap
The grime renaissance hasn't been kind to the scene's veterans. Many of those who paved the way for a younger generation are forgotten by a new legion of teenaged fans who can recite Jake Paul's bars by heart but don't know their "Ps & Qs". Kano has escaped that fate thanks to a host of bangers in the "3 Wheel-Ups" ilk, but despite earning a youthful audience, the rapper refuses to indulge in fleeting thrills. His production is thoughtful, as likely to be influenced by gospel and outsider electronica as any Tik Tok chasing beats, and his lyricism preaches the lessons of age. Therefore, Hoodies All Summer is an album that feels like a sermon from an old head, but is delivered with the energy and rage of an artist fighting to be heard on the cutting edge. Kano is assured, but angry, soulful and seductive, alien and addictive. It's a balancing act he's struggled with in the past, but on Hoodies All Summer he walks the line as gives the city of London an unflinching reality check.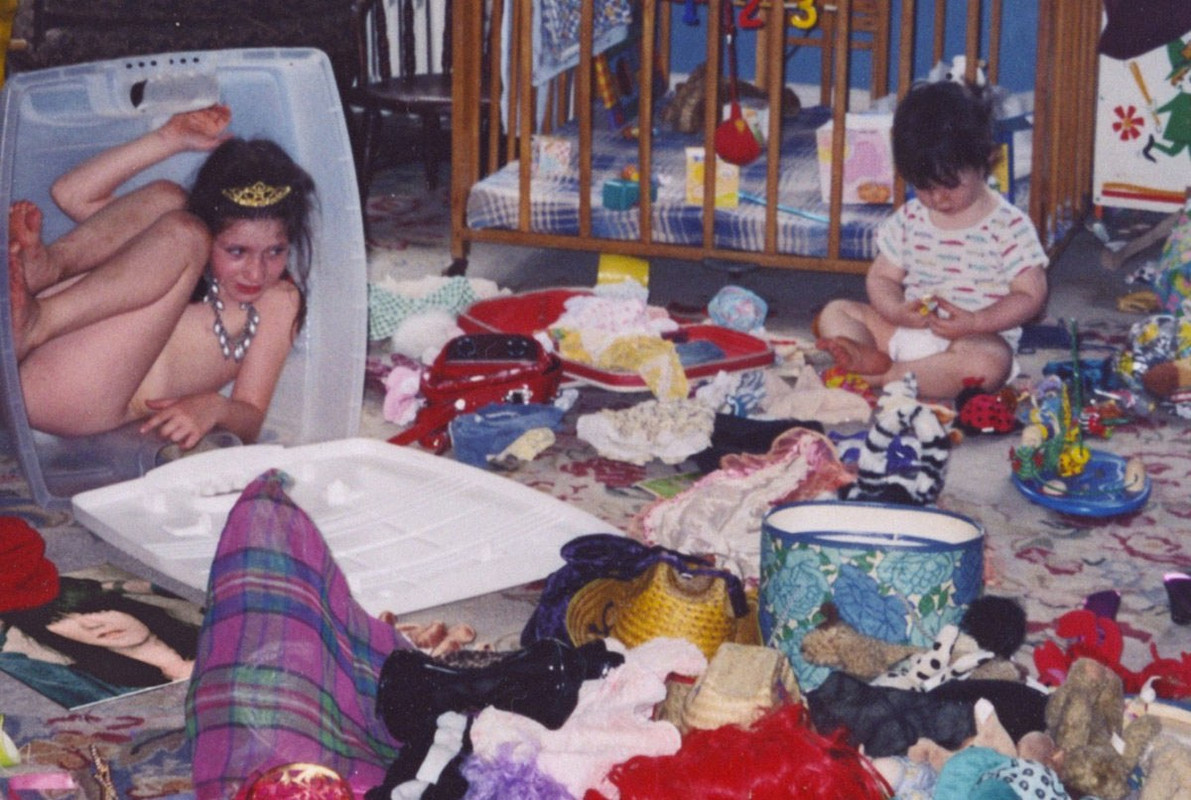 48. Sharon Van Etten – Remind Me Tomorrow
 Genre: Indie
Sorrowful and intimately observed, it's tempting to say that the song remains the same as Sharon Van Etten sharpens her lyrical focus, but that would miss the point entirely. Remind Me Tomorrow is born of grand conceptions, charged by ambition and carried by a dexterous artistry that sees Etten master a host of new aesthetics. Don't worry, there's plenty of dwelling and recrimination (although her lyrics are more forgiving than in the past), but there's also a thrilling injection of propulsive, glittering 80s pop and horizon chasing expansiveness to behold. Remind Me Tomorrow is Van Etten biggest, broadest, best self.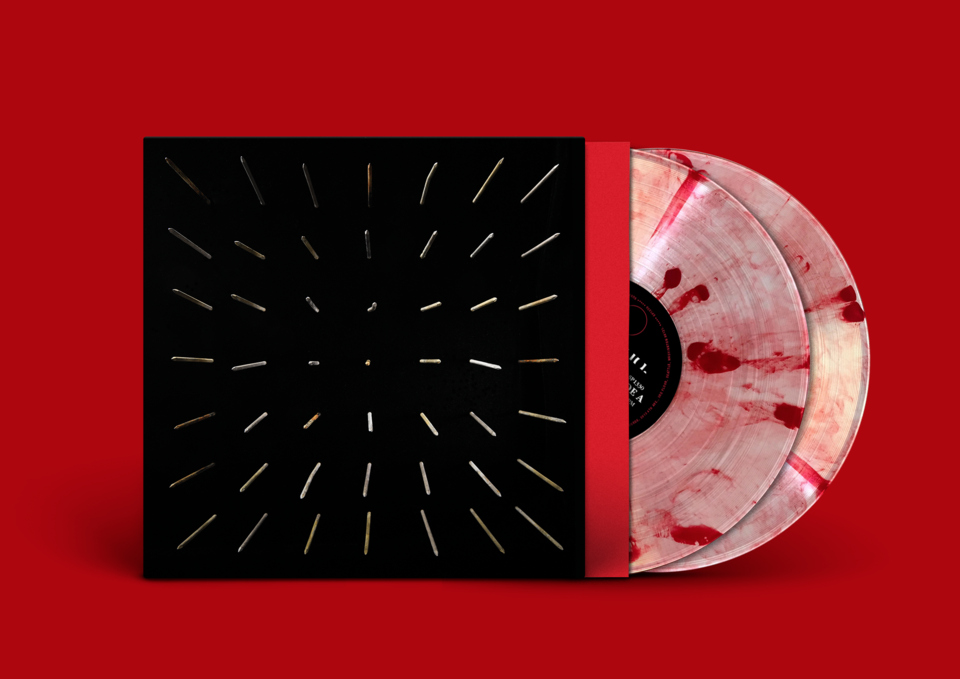 47. Clipping. – There Existed An Addiction To Blood
 Genre: Rap
In an alternate timeline, Clipping are one of the biggest acts in modern rap. In the wake of Kendrick Lamar's rise they made a subtle shift towards the mainstream and rode the conscious wave to superstardom. It's a nice fantasy, but it's never going to happen. There Existed An Addicted To Blood is, if anything, more silent, alien and intense than its predecessor. Blending unflinchingly knotty, political rhymes with harsh industrial beats, Clipping are a true collective: they have a singular vision for modern hip hop and have no interest in conforming. They dwell in silent realms, their beats bang, but not in any recognizable way. "Run For Your Life", for example, is eerily danceable, but it should never be played in a club. Its dense lyricism and bleak worldview is designed to still hips and invoke thought.  There is a wonderful tension running throughout There Existed An Addiction To Blood between the wondrous production and the brutality of the lyricism. "Nothing Is Safe" captures Clipping's aesthetic perfectly, the beat is gloriously subdued and seductive in its gentle creep, but the narrative is macabre: a first hand account of being shot up and gunned down. It's beautiful and abhorrent: "Nothing is safe/Nothing is sacred" – that is Clipping's creedo.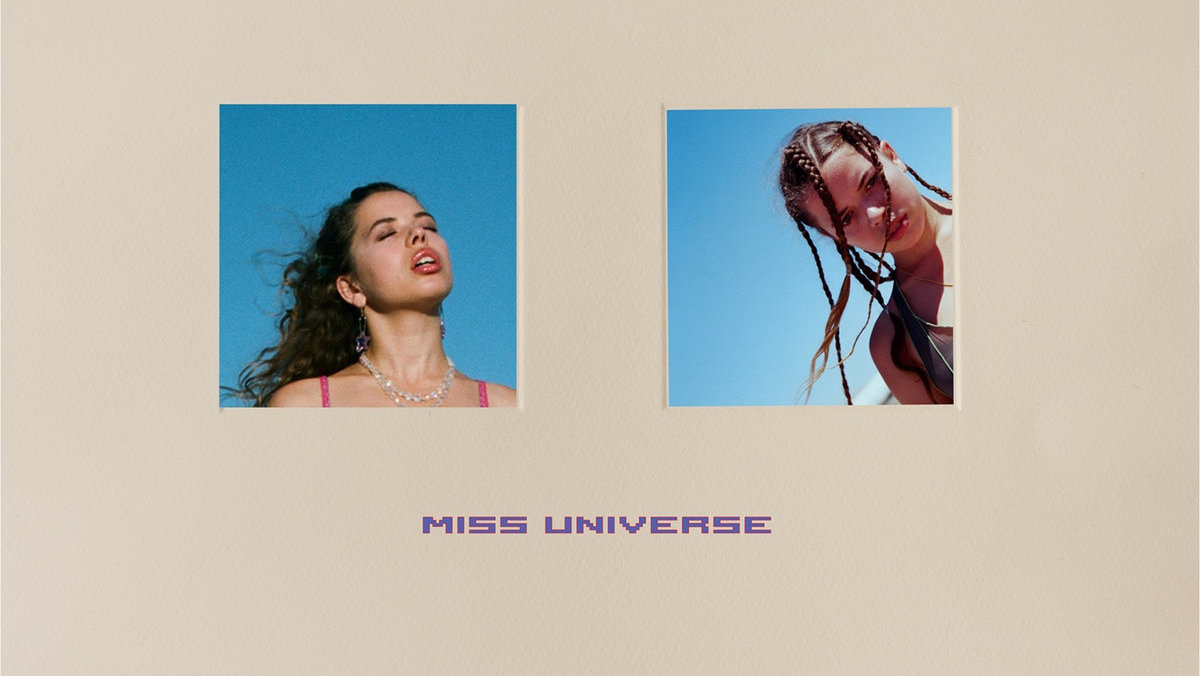 46. Nulfier Yanya – Miss UNiverse
 Genre: Indie
The album might be littered with a series of playful faux-corporate commercials, but that's as close as Miss Universe comes to anything resembling either structure or sonic coherence. That might sound like a recipe for an over ambitious mess, but Nulifer's staggeringly rich and perpetually deceptive vocal manages to curate and co-ordinate a tour of skeletal alternative, bristling indie, brooding and shimmering synths (respectively), smooth Sade-isms and jagged drop out slackerism. The result is a magnificent jumble: every track feels like a confessional, highlighted by cripplingly frank admissions, but also a sense grandiose songcraft. This is an artist capable of producing pristine pop or arena-ready-rock, but who wants to explore the scratchy hollows and claustrophobic intimacy of her own bedroom.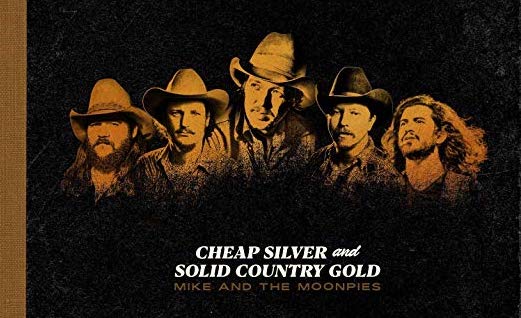 45. Mike & The Moonpies – Cheap Silver and Solid Gold Country
 Genre: Country
Well this isn't supposed to happen: a hard working, under-the-radar Texan outfit famed for their wild live shows ups sticks, flies to Abbey Road, ditches the heartland rock in favor of some luscious strings and a series of sentimental quasi-ballads. On paper it sounds like career suicide, but nothing could be further from the truth. It turns out Mike & The Moonpies are perfectly suited to lavish luxuries of the studio environment. Mark Harmeier is on absolute fire as a lyricist and it turns out his terse tales of looking within oneself for strength and endurance are perfectly juxtaposed by lavish and incisive strings. The Moonpies are not to be outdone; they sink into their new surroundings and forge a sumptuous hybrid between working man's country and sensuous soft surfaces of the lounge. There's a rich vein of sentimentality to be found on Cheap Silver and Solid Gold Country that Mike & The Moonpies consciously lean in to. They want to paint their blue collar miseries and lover's lements in sepia tones fit for Bogart and Gable. I dare anyone to name a finer pop released in 2019 than "If You Want A Fool Around" – a gorgeous and crafty ditty that'd make John, Paul, George(x2) and Ringo green with envy.
45. King Princess – Cheap Queen
Genre: Indie Pop
"If this is love, I want my money back". Fittingly, even after the high, Cheap Queen ends not so much on a low, as a downbeat reflection. The power of this endnote lies in King Princess' honesty – "if you think it's love, it is/if you think it's trust, it is". Channelling Lorde's trademark sonics, Mikaela doesn't use her rejection to deny love, instead she recognises that her lost relationship has torn strips out of her psyche and her soul ("I'm second-guessing all the things I used to want to be"). It was fleeting, but it was love: now she's changed, she's the walking wounded and this scar will inform her every new experience. This is the poignant denouement that Cheap Queen both required and deserved: ending on a high would have been a disservice to the very real impact of her three-year relationship with Amandla Strenberg. It was pivotal that the conclusion ring true, because Cheap Queen only works as stunning start-to-finish narrative. King Princess pop is well crafted and worthy, but it's her storytelling and ability to evoke genuine empathy that makes this debut such a resounding triumph. Read Our Full Review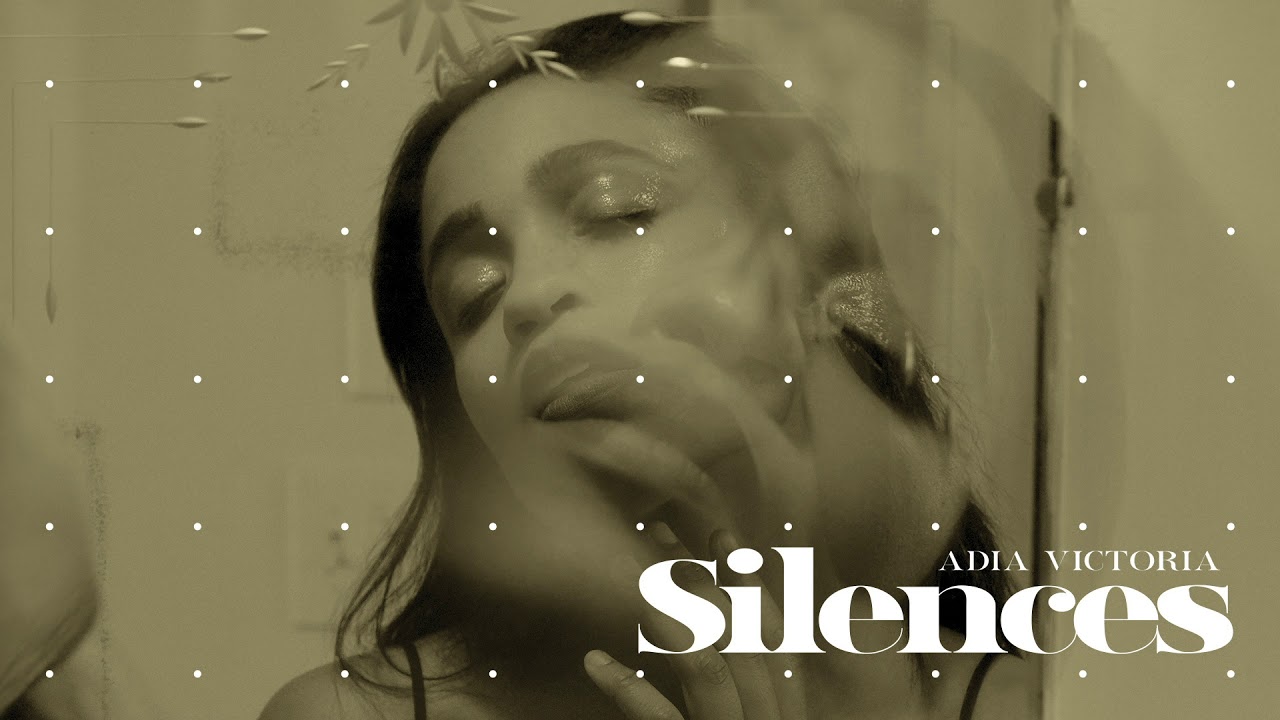 44. Adia Victoria – Silences
 Genre: Indie/Country/Blues
"First of all/There is no God/Because I killed my God". Adia Victoria certainly knows how to capture her audience's attention at the outset. Silences is a blues record. It certainly doesn't sound like one whatsoever, with its elements of trip hop, indie rock, Americana and vintage pop, but Adia Victoria is insistent. To be fair, what the album lacks in twelve bar or back room howling, it makes up for in lived in agony. Blending her race, religion and angst into a macabre narrative, Adia takes her building block debut album and betters it in ever conceivable way. The sonics are deeper, darker, more disturbing and far more addictive. Adia and co-producer Aaron Dressner's gift lies in shimmying up to the precipice and pulling back. Adia is always in control, no matter how bleak, knotty or strange things may get, she remains immaculately focused on her songcraft. The concepts may be daring, dynamic and challenging, but the music is thrillingly fully formed and pleasingly accessible. Silences is a triumph of artistic judgement and oppressed agony.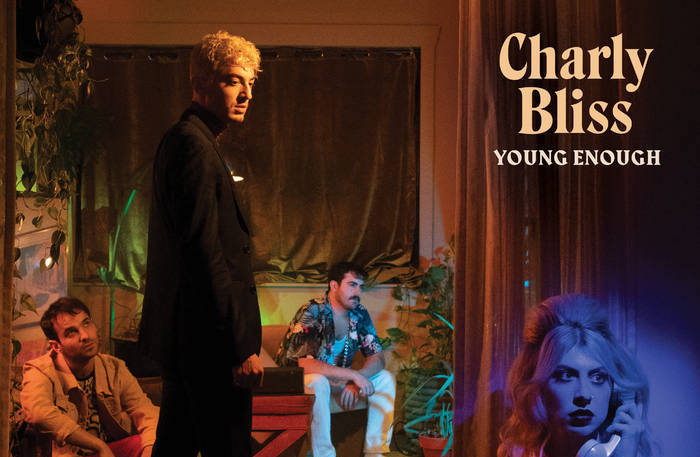 43. Charly Bliss – Young Enough
 Genre: Indie
Young Enough is a goading onslaught of irrepressible hooks backed by Eva Hendrick's razor sharp eye for narrative detail. Power pop and synth rock are genres that are often expertly recreated as an act of 70s/80s hero worship, but that sense of retrospection never threatens to blunt Charly Bliss' onslaught. Young Enough is proudly present tense: these are the struggles and torments of wild young woman smashing her way through relationships – this isn't a homage, this is a god damn car crash. Lucky for us, this game of hormonal rock 'em sock 'em robots is underwritten by the year's most infectious and impetuous choruses.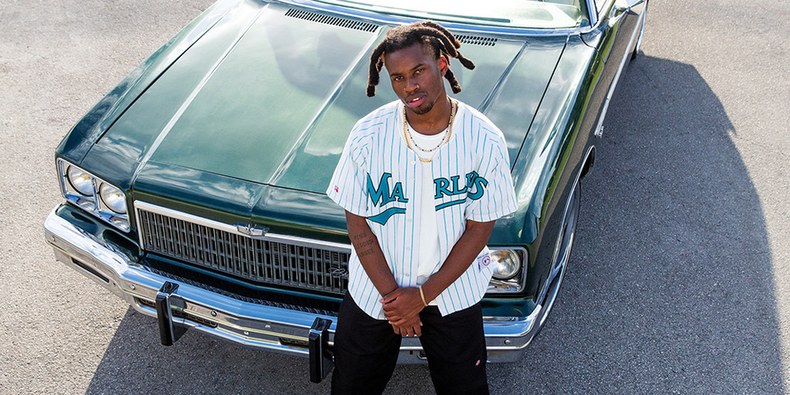 42. Denzel Curry – ZUU
 Genre: Rap
This isn't the album I, as a big Denzel Curry backer, wanted or expected. Just one year after the mind melting angst and oddness of the brilliant Ta1300 comes ZUU: a brazen banger and a mainstream love letter to Florida. In short, Curry has abandoned the alien and awkward in favour of the stone cold reality of the streets. This might sound regressive on the surface, but Curry attacks every project with such anger, energy and lyrical dexterity that even the most conventional rap record of his career to date, might just be his best. Brilliantly, while ZUU is the kind of album capable of conquering the charts and the clubs, respectively, without making a single concession to trap. This is hard-edged hip hop. Remarkably, through this bristling onslaught Curry captures the warmth of a sun soaked state and also the grimy shadows of a life spent sweating on the sidewalk of a concrete jungle that men like Curry are not supposed to survive, let alone escape.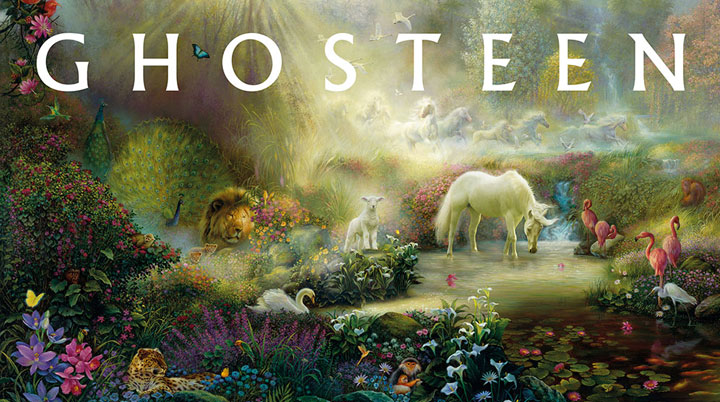 41. Nick Cave & The Bad Seeds – Ghosteen
 Genre: Ambient/Alternative
Skeleton Tree was written before the passing of Nick Cave's son, but its composition bore the incredible weight of agony and grief expected in the wake of an unimaginable tragedy (a father outliving his young son). Well if that album was devastating, Ghosteen is a level beyond. This double album, clearly written in the throws of grief, is surprisingly beautiful and at times ornate. Considering the vitriol and rage Cave summoned in his Birthday Party days, many would have predicted a dose of primal scream therapy in the wake of his son's death, but Cave's response is the polar opposite. Over an hour of gently lurching ambient balladry, that is both surprisingly soothing and utterly harrowing. Cave has embraced a sense of drift. He seems to float in and out of reality, memory and depression. "I am within you, you are within, I am beside you, you are beside me", it is both a serene mantra and also a crushing prayer from a man who must be so horrifically alone in his agony.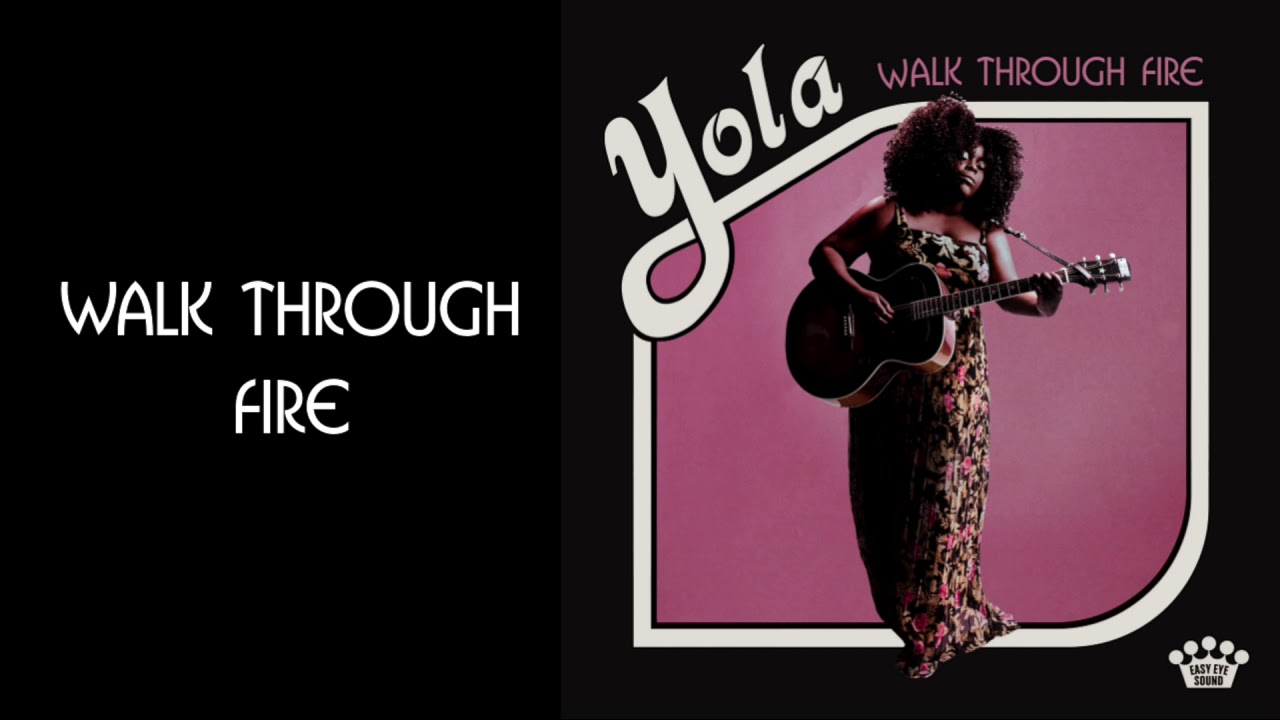 40. Yola – Walk Through Fire
 Genre: Country/Soul
It's easy to become obsessed with the new, especially when you're bombard with one nostalgic release after another, but, as thrilling as it may be to uncover an original sound, it's important to take time to recognise a one of a kind voice. Yola is almost fiercely conventional, even if she may look like an outsider in the country, Americana, and soul ranks. It's to my immense shame that I didn't even realize that Yola was from the UK: I heard her southern soul and sumptuous 60s guitar work and assumed her serene sauntering sounds must have been forged in the American south. The realization that she's Brit matters little, Dan Auerbach of The Black Keys ensures that the production rings true and Yola does the rest with a soulful inviting vocal that ensures that even the most painful tale comes laced in a pillowy caress. Yola has a knack for taking individual heartaches and painting them in universal colors – pleasingly, while her sound may span continents and decades, her music never feels pandering. She has Bono's gift for empathy. But maybe I'm not fit to judge. Yola concludes Walk Through Fire's deluxe edition with a magnificent cover of my favorite song of all time, "Goodbye Yellow Brick Road", so there was absolutely no chance of me giving this album a bad review.

39. Thom Yorke – Anima
 Genre: Electronica/Alternative
Thom Yorke's solo career remains a mixbag. When inspired he can summon a depth of uneasy venom capable of sending shivers down government minister's spines ("Harrowdown Hill"), but more often than not he's happy to obtusely shimmer, shake and vibe his way to the middle of road (AMOK). Anima is refreshing. Even stripped of its dazzling visual element (Paul Thomas Anderson's Netflix mini-movie), the album has a subdued and skittish beauty. Yorke is as guarded as ever, his sonics (despite a stately gloss that suggest his been listening to Tim Hecker and Nicholaas Jaar among others) remain dated and amateurish, but this project is nevertheless charged with an alien intimacy – suggesting that Yorke is actively inviting us into his middle aged ennui, rather than erecting noodling walls.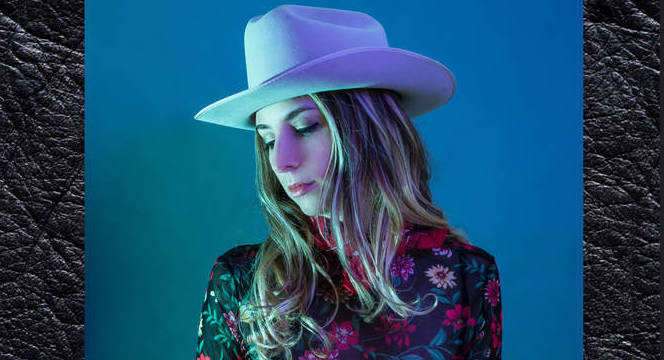 38. Charlie Marie – Charlie Marie
 Genre: Country
"Just because you wear a Stetson and you say you were made in Texas, doesn't mean you're Country and Western/But, baby if you can walk the line, I'll let you take me home tonight, wearing nothing but your bolo tie". After an opening couplet like that, how could I hope to avoid falling head over heels in love with Charlie Marie. This is ballsy brash songwriting that does not flinch, hide or obscure itself. Charlie Marie actively wants to be a star. On her debut five track EP she is taking no prisoners – whether it's a spunky single, a dustbowl ditty or a billowing ballad, Marie's music bears the hallmark of a perfectionist who wants every lingering guitar strum or pithy put down to be immaculate in its impact.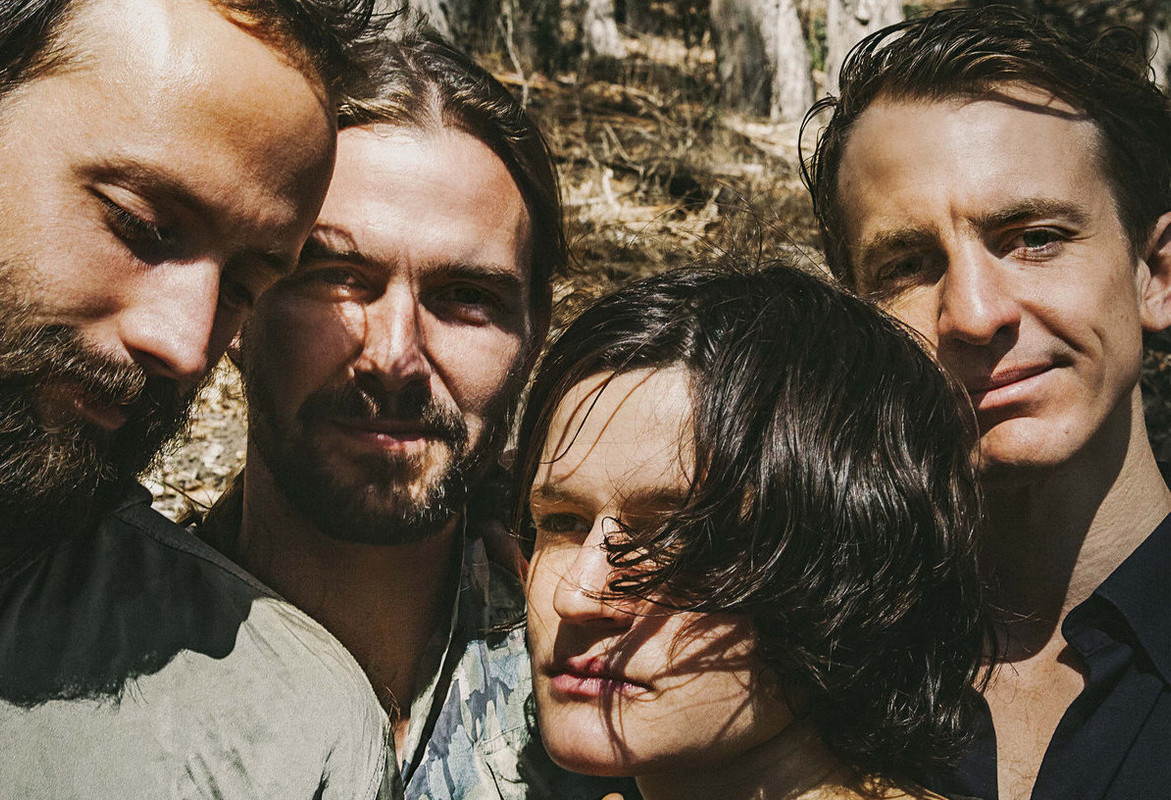 37. Big Thief – Two Hands
Genre: Indie Folk 
What an incredible year, two months after releasing a stunning career best work, U.F.O.F., Big Thief returned with Two Hands: an album that not only perfectly compensates its predecessor, it may in fact top it. Although choosing between two beautiful albums of dreamy and thoroughly ramshackle indie folk music entirely misses the point. This isn't a competition and Big Thief are not competitors, they preach an expansive intimacy, even when Adriene Lenker's every apprehension and sensation are stripped down to their barest elements. The shabby grandeur of U.F.O.F. has vanished and in its stead stands a cobbled together and charmingly humble collection of heart wrenchingly understated melodies. Two Hands is an appropriate title, because the entire record feels as if it is sung hand in hand, as one warm and uncertain body looks to another for comfort and support.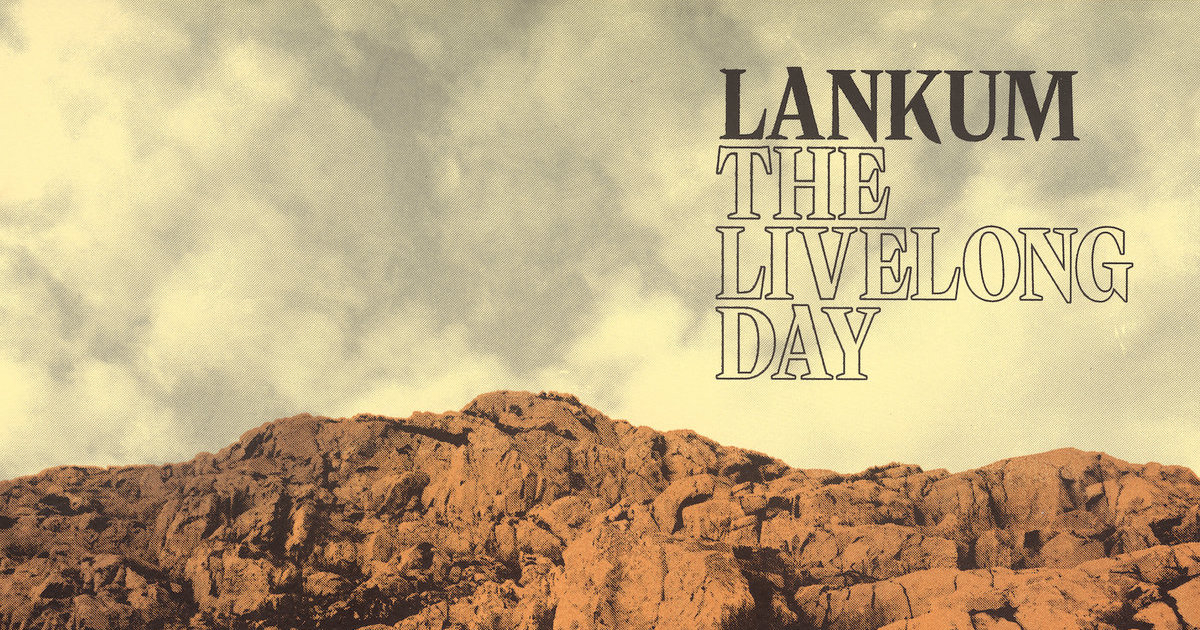 36. Lankum – The Livelong Day
 Genre: Folk
Thought folk music was all about preservation and pastiche, 21st century hipster playing dress up and trying to channel the Middle Ages? Well think again, Lankum are demonstrating that a love for the enduring communal songbook of their nation need not to lead to nostalgia or repetition. The Livelong Day is charged by sumptuously soulful vocals, evocative winding tales and stunningly rich harmonies, but that's only half the story. By embracing the tones of eerie ambient and post-rock noise, Lankum have given these ancient tones new life. Best of all, these intoxicating walls of sound are forged not of electric guitars or synths, but traditional instrumentation straining at the seams to issues these long strained groans. Lankum should not be confined to a niche, The Livelong Day is every bit as powerful and wrenching as Nick Cave's Ghosteen.

35. Slipknot – We Are Not Your Kind
 Genre: Metal
"Old does not mean dead, new does not mean best", I can't lie, when Corey screamed those words on "All Out Life" – the single that kick started Slipknot's latest album cycle – my hopes immediately evaporated. They are hardly the words of a band about to unleash daring and dynamic new music, but, as it turns out, Slipknot had been dabbling in the unexpected as We Are Not Your Kind pushes their sound forward. There are brooding groove-rock workouts that recall a contorted Jesus and Mary Chain, there are naïve primitivism chants as well as walls of electronics squealing in slow motion that give this album a grand cinematic essence. There are even sequences that recall the proto-industrial pomp of the late 80s as a host of bands, both inside and outside the hard rock ranks, were tip toeing their way towards the sound that would eventually make Trent Reznor famous.
Fear not however, these indirect elements do not stop the Iowa outfit from slamming down on the accelerator and ridding a host of blistering riffs for all their worth ("Critical Darling"). There are some odd choices, "Nero Forte" saws and seethes its way through a knuckleheaded rap towards a hook that's straight out of the Bring Me The Horizon playbook (it's damn catchy though). At times the mash-up of influences might seem ill advised, but Slipknot's knack for propulsive chart-ready-rock ensures that even the strangest compositions will wind their way towards a pleasurable pummelling or an addictive marshal beat. The end result is staggering: a defiantly angry band, who've always dwelt amongst the filth and slummed it in the sewers of private agony, are suddenly jetting their way across the universe on an album that has a surreally pleasurable sci-fi aura.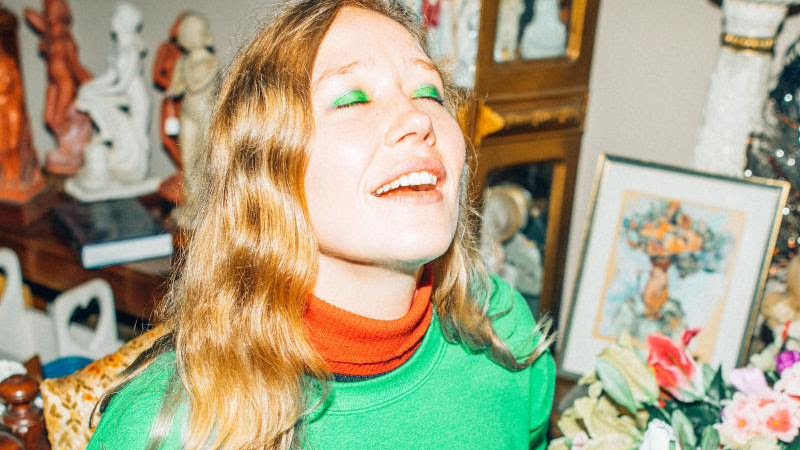 34. Julia Jacklin – Crushing
 Genre: Indie
It's fair to say that Julia Jacklin could be somewhat cruelly dismissed as an Angel Olsen imitator on her promising 2016 debut Don't Let The Kids Win. On her sophomore release, Crushing, Jacklin rejects any and all comparison as she delivers a pleasingly direct break up album. Crushing rattles and rumbles along at an impressive clip, even as Julia explores a deep and desolate ache. This is a tough balance to strike: too much pep in the arrangement would risk undermining the introspective anguish of the lyric sheet, but equally, so many promising album's have succumbed to the tedium of wallowing over the years. Crushing delicately toes the line, allowing haunting reflections ("Turn Me Down") and bristling assertions of autonomy ("You Were Right") to sit side-by-side. Through the highs and lows, Crushing is tied together by Jacklin's beguilingly off-kilter vocal performance – a star making turn if ever there was one.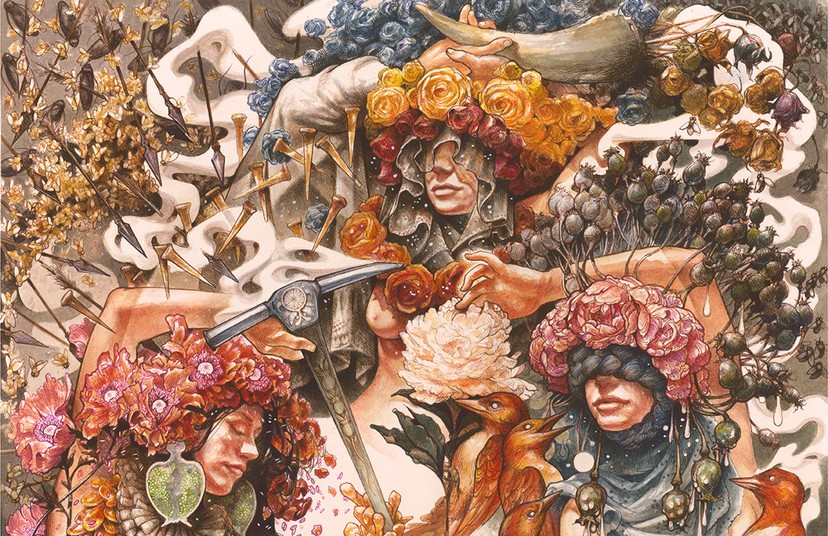 33. Baroness – Grey & Gold
 Genre: Rock
Disclaimer: Grey & Gold's scuzzy tone-burying production doesn't bother me in the slightest, in fact, I think it provides an interesting contrast to such triumphant music (especially on "I'd Do Anything"). That being said, I completely understand why some Baroness fans absolutely detest this record.
They are just that damn good. There's no two ways about it. Baroness might wrong-foot their fans and critics alike, but there's no denying the ambition, intricacy and melodic power of Grey & Gold. Part of the joy of Baroness' work lies in the journey: a drowned Led Zep riff ("I'm Already Gone") blossoms not into a blast of scuzzy retro rock, but a billowing stadium-sized emo lament on emotional distance. "Torniquet" is almost a direct reversal. After threating to produce a whimpering acoustic exercise in insularity, the track rapidly gains muscularity and a steely sense of purpose as it drives a course through an ocean of crashing waves. For all their technical wizardy and tonal nuance, Grey & Gold thrives on a sense of adventure: taking John Baizley's hand, safe in the knowledge, that your in for one hell of a ride.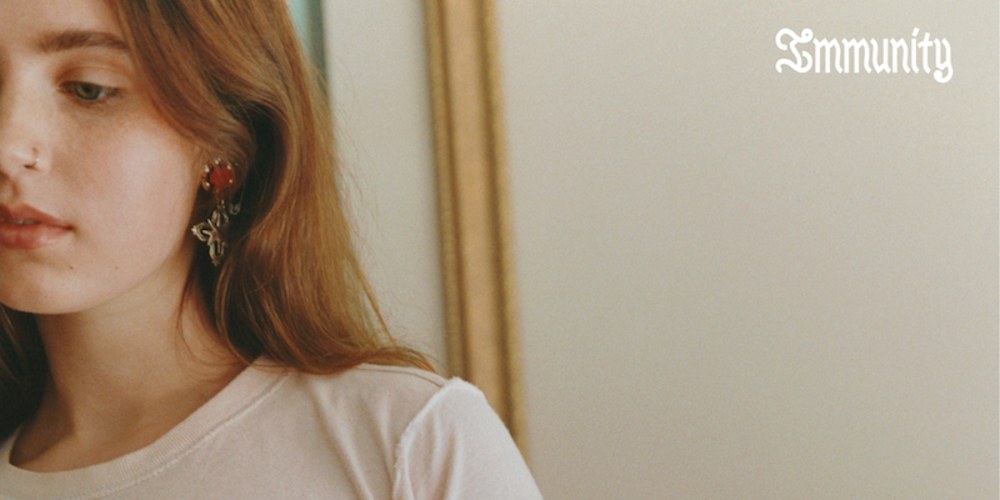 32. Clairo – Immunity
 Genre: Indie Pop
2019 was one of those rare years where pretty much everyone lived up to the hype. It's hard to think of a hotly tipped new artist who fell flat on their face, even more muted successes like Sam Fender still found an audience – and Clairo is no different. Building on a skeletal, but charmingly vulnerable EP led by "Pretty Girl", Clairo's debut album is surprisingly rich and expansive listen. Her diary entry lyric sheet is classically teenaged as she attempts to stumble towards maturity and certainty, but rather than relying on memeable gimmickry, she employs a seductive and subtly shifting indie palette to expand her minute, personal ideas. Immunity may be entering a crowded market place, but this elegant exploration of longing is one of 2019's great soft-spoken melodic delights.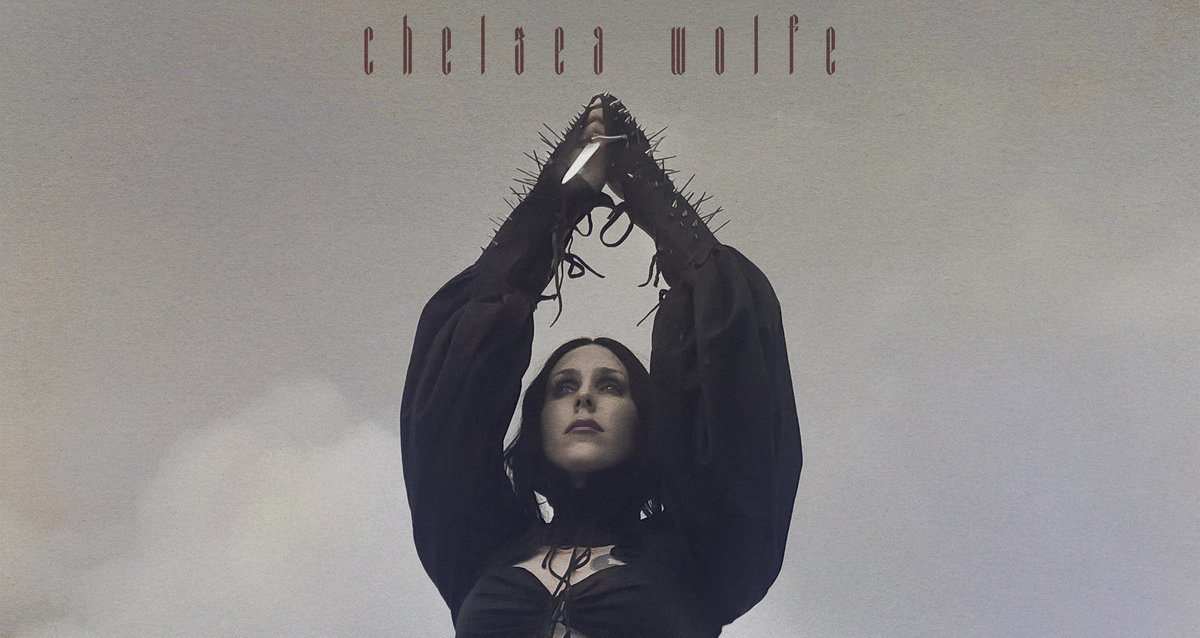 31. Chelsea Wolfe – The Birth Of Violence
 Genre: Rock/Folk
Chelsea Wolfe might just be one of those artists so diverse in her talents that she never finds one scene or audience capable of propelling her to superstardom. No matter the quality of her work she lands in roughly the same spot of the totem pole – thankfully, there's no doubt that her peers have taken notice of her talents. She couldn't be more in demand as a collaborator, composer, producer or simply as an influence. Toeing the line between gothic posture, folk delicacy, post-rock decay, indie tunefulness and metal brutality, Wolfe has arrived at a fusion sound on The Birth Of Violence that may very well be her most beautiful to date. There are illusions to Radiohead and Kate Bush, among many others, but they are only fleeting, Wolfe's world is her own. She both stalks, haunts and revels in a landscape that feels desolate, but never unwelcoming. Is she floating through wide-open natural spaces or is she trapped inside a paranoid dream? Is she succumbing to depression or finally coming to terms with herself? Who can honestly say? Nevertheless, The Birth Of Violence is all the better for its divergent extremes. Wolfe's vocal is both towering and tender, nerve-racking and beautiful inviting on a collection that showcases incredible atmospheric depth.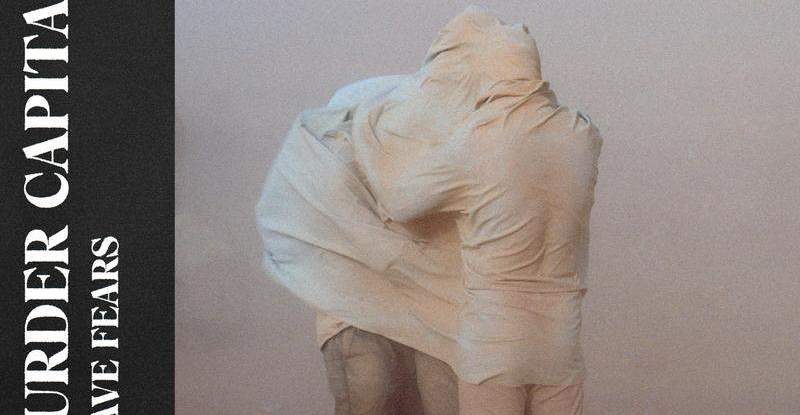 30. The Murder Capital – When I Have Fears
 Genre: Post-Punk
Ladies and Gentlemen, Post-Punk is back with avengeance. Well on the isle of Ireland at least. It turns out seething, generational, riot-act-reading, ultra-earnest, pavement-dwelling, post-punk bands are just like buses, you wait for an entirety for one to arrive and then two turn up at once. Luckily, Dubliners Fountaines D.C. and The Murder Capital do not take the edge off one another, in fact the pained cries of desolation that inform When I Have Fears cast Dogrel's shrewd streams of consciousness in stark relief. The Murder Capital thrive on the tenderness and extreme vulnerability of James McGovern's lyrics. This is less music and more a violent outpouring, a last resort and desperate documentation of a shattered life. It can be tempting to count the immaculate influences on album that clearly understands the rich history of post-punk, noise and college rock, but When I Have Fears always feels frightening modern – a reaction to time and place. This is insecure, anxious and angry music for uncertain times.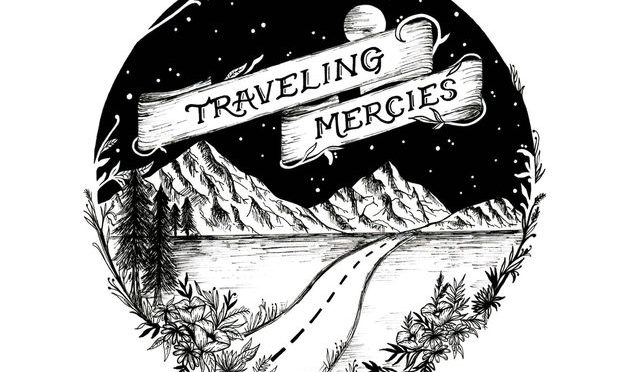 29. Emily Scott Robinson – Traveling Mercies
Genre: Country 
Traveling Mercies is an album destined to pass so many people by. On the surface it lacks the perky punch of the modern country and Americana scene. Emily Scott Robinson is not short of beautiful or crafty lyrics, but she has no interest punchlines. Instead, Traveling Mercies is charged by an introvert's understated observational eye. Robinson thrives when she details empty spaces and tragedies so mundane as to be barely remarked upon. Her focus falls on those spaces lost between the wide-open road and the bustling towns ("this is the America that the interstate left behind"). Wistful, but never wimpy, Emily Scott Robinson thrives on the innate believability of her words. This isn't Carrie Underwood's stadium sized vengeance or Kacey Musgraves' subversive stab at superstardom – Traveling Mercies is painfully honest and, with the right airplay, it could forge an intimate connection with a legion of likeminded souls. With songs as good as "The Dress" and "Shoshone Rose" Emily Scott Robinson cannot  and should neither be written nor cordoned off.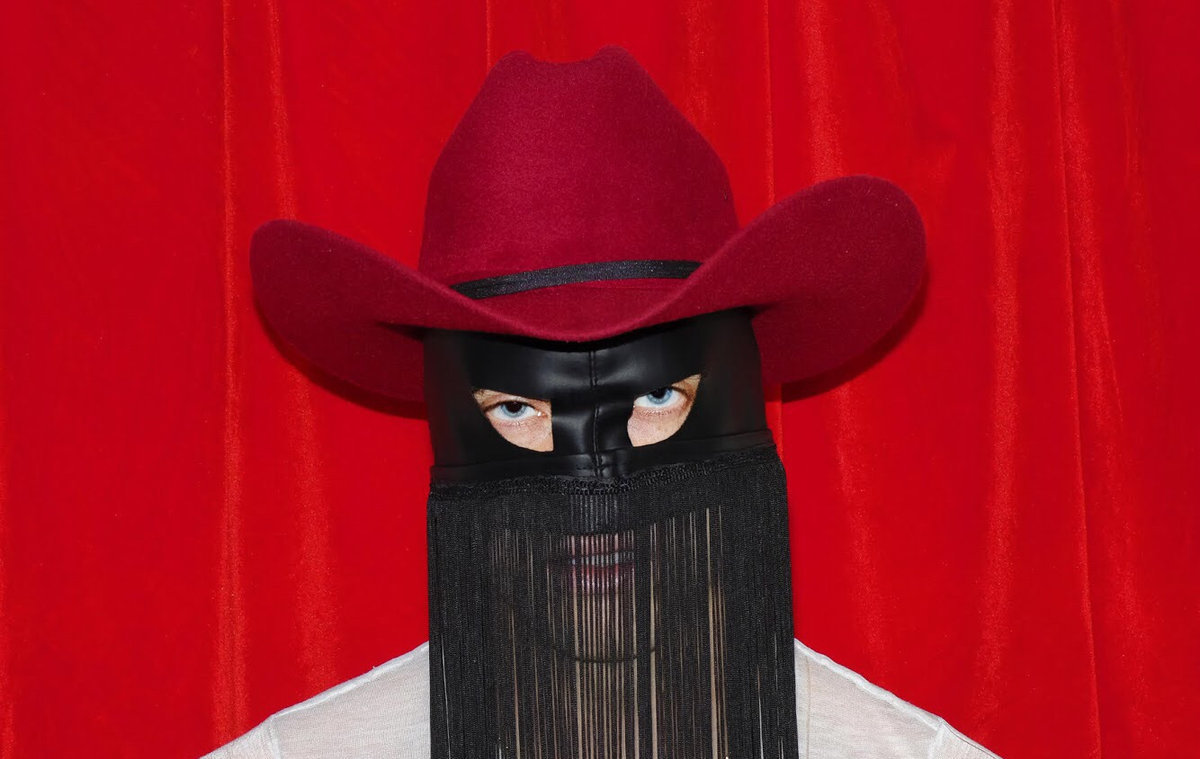 28. Orville Peck – Pony
Genre: Country
Well this was an unexpected delight. Canadian Orville Peck certainly knows how to make an impression with his Cowboy hat and boots contrasted with a selection of simultaneously alien and erotic long fringed masks. With a dead eyed stare he's equal part idolater, fashionista and subversive. Pony perfectly reflects his look. On one level, it's a glorious reassertion of core country aesthetics: big sweeping stories of resilient, hardened men formed from the grandest of natural environments. On the other hand, it's a coy inversion: is this a celebration of an outdoorsman's virtues or just thinly veiled eroticism? Are these glorious tales or shameful stories of violence and repression? Of course, the latter idea isn't new to country itself, but Pony remains noticeably other. Buoyed by a grand baritone that fliters between Roy Orbison, Matt Berninger and any number of 80s goth stars, the album toes the line between country, camp eroticism and 80s indie without succumbing to the conventions of either. Pony is a strange, but pleasing beast: a defiantly masculine response to Anna Calvi, perhaps?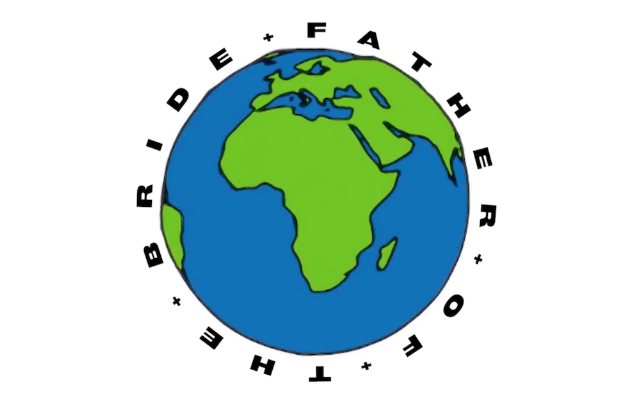 27. Vampire Weekend – Father Of The Bride
Genre: Indie
Ezra spends so much of this album playing the hapless putz who almost accidentally stumbles into tender romantic poetry, that it's impossible to shake the feeling that he is in fact falling into a pitiless trap. He's clearly been heartbroken ("My Mistake") and that memory informs both his highest highs and his most earnest commitments going forward. This unease never makes for an uneasy listen. Father Of The Brides is an uplifting creative cavalcade, but it does paint the picture of a man who wants to wholeheartedly commit, but who can never quite let go. Still, for all his ache and apprehension, Vampire Weekend are determined to live in the moment and Father Of The Bride is still defined by joy. It might be fleeting, but it's not false – or, as Ezra so beautifully puts it: "I can't carry you forever, but I can hold you now". Read Our Full Review

26. Rapsody – Eve
 Genre: Rap
Starting by reclaiming Billie Holiday's "Strange Fruit" from Kanye West wonderfully grotesque mental breakdown "Blood On The Leaves", Eve launches an unflinching documentation of the black female struggle and its icons. What makes Eve so powerful is the way Rapsody frames her songs both in reference to and against the male hip hop canon. She throws pointed references to both Ye and Jay at the outset, before defiantly stating: "We are not the same/I've lived more lives than you, I have less pride than you…I was created different". From there on in, Rapsody is off to the races using a series of cheeky and instantly recognizable samples to tell stories of the heroines both real and fictitious (from Tyra Banks to Sojourner Truth).  In the wrong hands this could be a maudlin and self-serious collection, but that's not the case, Rapsody's bars are hard, but her buoyant charisma is truly infectious and soulful ("rapper work the green just like the Masters, the new slave talking like got a master"). When she celebrates "Aaliyah" she is vibing and overflowing with the joy that listening to the long lost singer's music provides ("I wish we gave Aaliyah two lives, to catch this wave that I'm on, you need at least two tides"). It really is delightful that Rapsody and Little Simz breakthrough albums came out in the same year, two young completely different black women, weaving their narrative and breaking the norms of hip hops on either side of the Atlantic.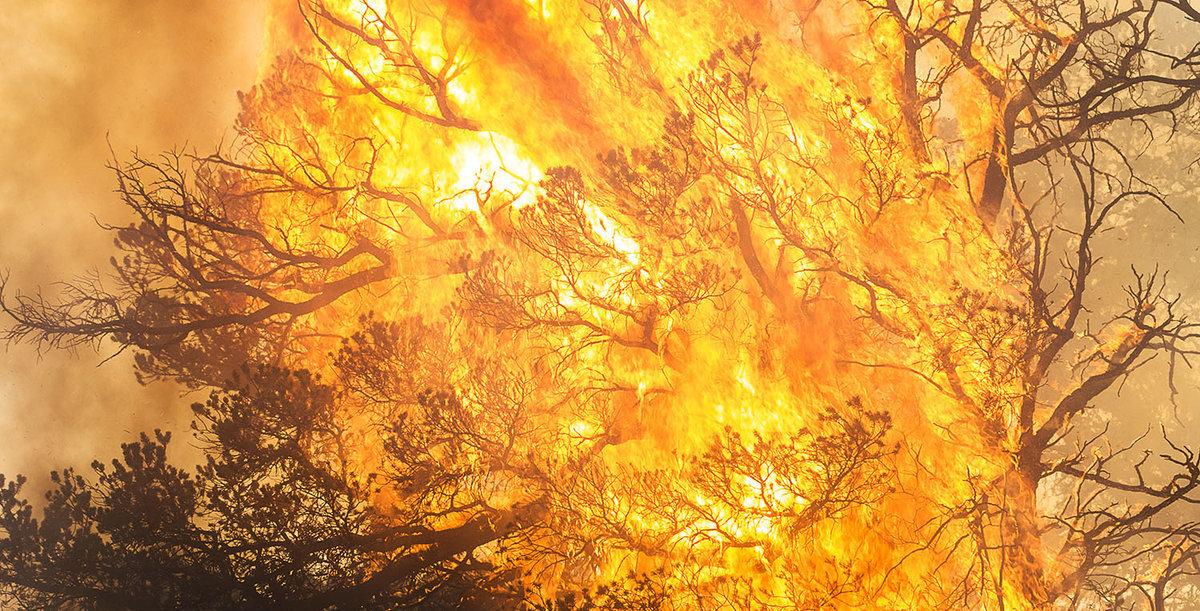 25. Inter Arma – Sulphur English
 Genre: Metal
Following up Paradise Gallows was supposed to be difficult. Not so for Inter Arma, but that's not to say Sulphur English isn't the result of something serious thought – or ache. The Virginia five piece have decided to jettison the beauty and occasional delicacy of their past work in favor of outright bludgeoning brutality. On paper that's a regression. In reality it's an adroit manoeuvre. The band have limited their emotional and technical to the bleakest, hardest and most pitiless downward spiral of sound and spirit. Suffice to say the album slaps and slaps hard. At times, when the drums do slow their relentless onslaught, the dull thuds feel fit for caving in rib cages. On the title track, the pummelling is so intense it verges on a subterranean scurrying, as if they've pounded their anxiety into bloody oblivion and are now tunnelling nilhistically towards the center of the earth itself. Remarkably, in amidst the tumult, especially on the album's sludgy front end, Inter Arma settle upon some of their most engrossing and entrancing moments – "Citadel" is a marvel that rock fans of a more faint hearted disposition should relish.
24. Holly Herndon – PROTO
Genre: Electronica
Holly Herndon has created her own AI named Spawn and her latest album, PROTO, tackles questions of human agency in a world of machine learning. Despite its hefty themes and abstract electronic and choral sounds, her third album remains a profoundly human affair that speaks to the anxiety of motherhood, an alien exploration of childhood and the beauty of traditional singing more than it does the future of employment or human/AI relations. Read Our Full Review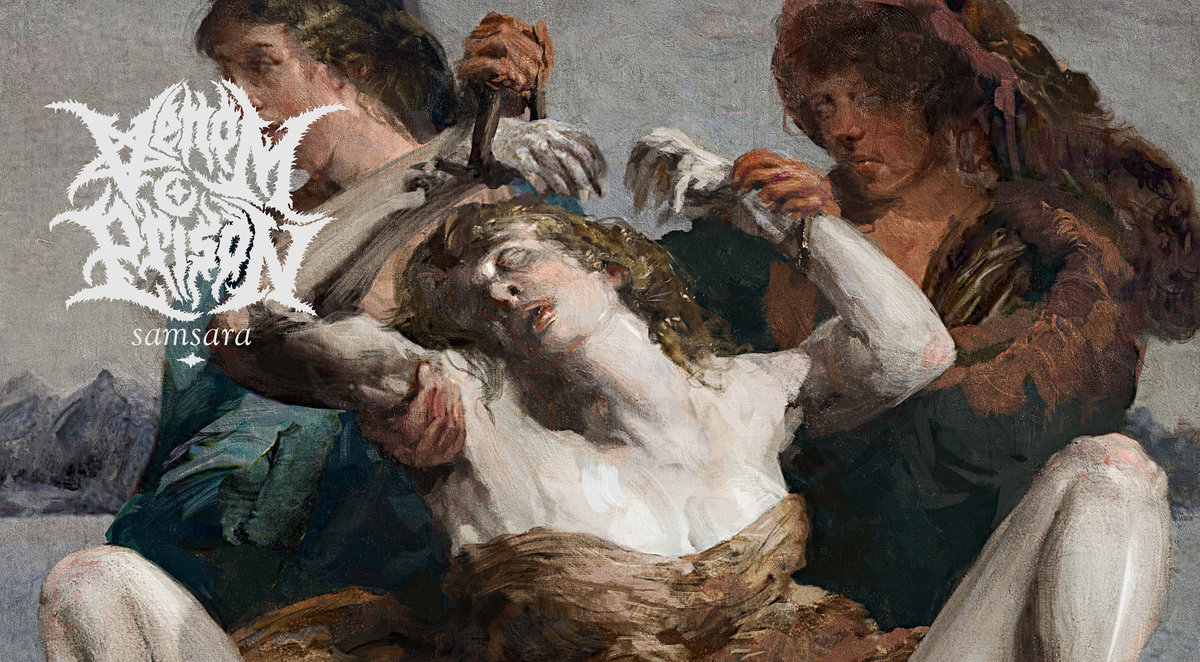 23. Venom Prison – Samsara
 Genre: Metal
I don't care if it's a cliché, I want every metal album to open exactly like Samsara: a lingering drone of feedback that presages an unbridled onslaught of scurrying guitars and tunnelling, pummelling percussion. Okay, truth be told, I do not want that at all – variety is the spice of life after all – but that is how you will inevitably feel when the scorched earth policy that is "Matriphagy" stampedes into action. Venom Prison are proving so popular with the black clad kids of Great Britain that they are inevitably inviting a healthy dose of backlash, but it is genuinely thrilling to learn that a sound this brutal, relentless and vicious is crossing over and gaining momentum. Aside from the fact that pretty much every track slaps, there is not a mainstream concession in sight on an album driven by a truly ferocious rhythm section. There are hooks and seething screaming breakdowns that flitter between Black and Death Metal respectively, but make no mistake, all of Samsara's most addictive qualities originate from the drumkit. This five-piece are all out speed and groove. Whiplash is the inevitable diagnosis as the tracks stutter, shudder and slam with delicious glee. The guitar solos and nifty riffs are welcome, but they almost feel unnecessary as we are giddily enslaved within Samsara's cyclone rhythms – thankfully, they only stop and start to drop the occasional skyscraper on the listener's head.
Seriously, if you are a fan of the dark metal arts, stop what you are doing, fire up Spotify and check Venom Prison out – turns out the kids are alright, well they're a little demonic, but trust me they are doing just fine.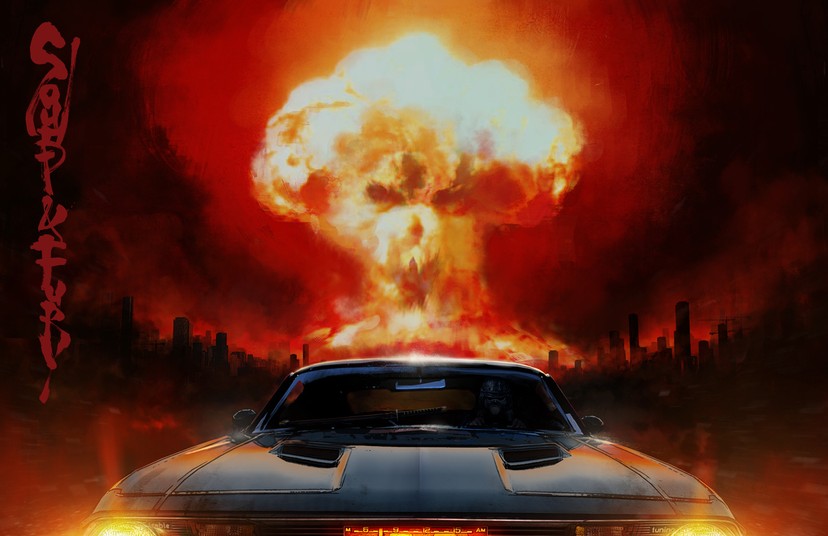 22. Sturgill Simpson – Sound & Fury
Genre: Rock
He does all the talking, because I'm the quiet kind" that is how Simpson greets us on the "Remember To Breathe", the first non-instrumental track on Sound & Fury. It's fitting, Simpson is an artist and introvert, obsessed with creation and the cosmos with little time for the outside world. Unfortunately, his chosen occupation does not allow for isolation. He is a brand and a piece of public property, as much as he may despise it. Advisers and agents surround him. He's in demand at all the right parties and he's booked on all the right shows. To make matters worse, this lifestyle, that he so hates, drags him away from (and poisons) the relationships that he loves most.
The resulting music should be full of anger, frustration, scorn and, at times, paranoia – at least on paper. You see, when all is said and done, Sturgill can't be brought down and he won't be painted blue. In spite of all the anguish, his music remains full of joy, invention and impetus. Simpson turns writer's block into a carnival of guitar driven delights. Sound & Fury might signal a societal apocalypse, but who can be sorrowful when Sturgill is leading us in such a wonderfully counterintuitive dance? Read Our Full Review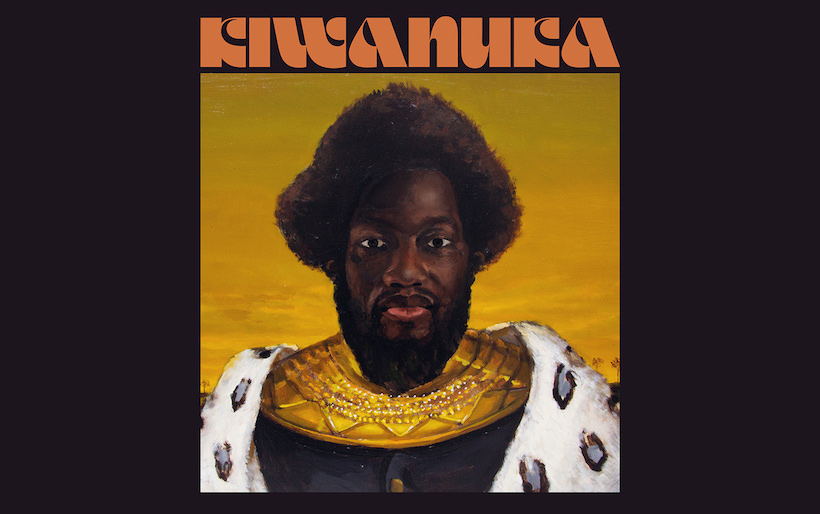 21. Michael Kiwanuka – Kiwanuka
 Genre: Indie/Soul
Free at last, free at last, good lord almighty Michael Kiwanuka is free at last… from the mundane confines of Radio 2. For our (mostly) American readers, Radio 2 is the older more cosy national radio station in the UK, it's famed for its pleasantness rather than daring. Michael Kiwanuka has always possessed a simultaneously silky and sorrowful vocal tone, but now he's turned his controlled brilliance towards more challenging and avant garde fair. It turns out he was a revolutionary all along. His embrace of an uneasy, quasi-spiritual hybrid of rock, funk and deathly lonesome jazz is a perfect fit for his arena ready vocal. Even when he's stuck in a sorrowful rut of slowly unfurling soul, his voice is so inviting and profound that he cannot help but carry his audience through this aimless drift of desperation and uncertainty. On "Piano Joint (This Kind Of Love)" he is simply divine as he eases through the gears to both break hearts and inspire a steadfast resistance. Kiwanuka tackles issues of race and heartbreak head on, but in a beautiful echo of Gaye, Redding and Womack, Michael's music proves therapeutic. He is not seeking to deny agony or pain, but his powerfully tender vocal can heal even the most deep rooted of wounds.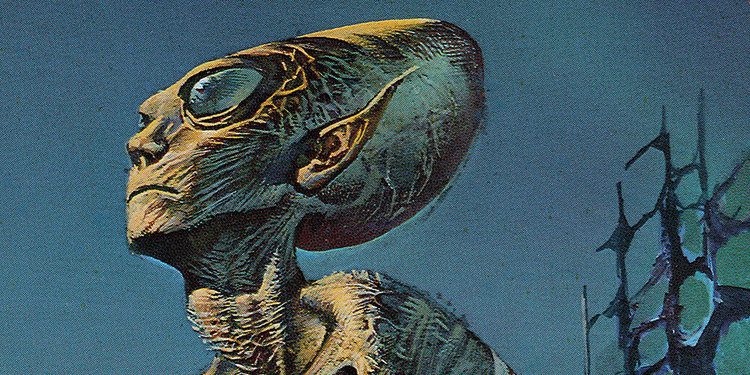 20. Blood Incarnation – Hidden History Of The Human Race
 Genre: Metal
There's something eminently loveable about an album that starts with the band playing so ungodly fast that you could swear the record was being played in reverse – and at times it will feel like Blood Incarnation are breaking the laws of physics in a Christopher Reeves-esque moment of intergalactic inversion. Of course, whenever Hidden History Of The Human Race threatens to get too dense, pacy or deep in its growling vocal depravity, an eminently ride-able riff will emerge – or better still a solo. Blood Incarnation are most certainly teases, when the lead guitar breaks from the careful nurtured grooves, it's wild licks and runs prove utterly intoxicating even if they only last mere seconds. Far from disappointing, this tease and denial approach allows Hidden History Of The Human Race to retain a sense of unpredictable dynamism, there's no need to strap in for a two minute solo or slow march, because every element is liable to change and mutate into something punchier. Remarkably, despite the sheer quantity of the deviations, these epic suites never lose their sense of cohesion, perhaps because the listener finds themselves clinging on for dear life and gasping for breath so desperately that any reprieve proves more than welcome (even if it takes the form of an psychedelic Arabic interlude or the howling roar of the wind god of some destitute and blackened forest.)

19. DOGREL BY FONTAINES D.C. 
GENRE: POST-PUNK
April 2019 might just be the month of great albums by artists who couldn't care less if you can list their every influence. From The Strokes and surf-pop to The Fall and Joy Division, the sonic signatures may be overt, but I dare anyone to listen to Dogrel and mistake Fontaines D.C. for anyone else. Proudly poetic and wearing their Dublin drawl like a badge of honor, Dogrel is less the sound of the streets than the voice of an underlying tension ping-ponging around inside each and every one of us. There's a needling tension to these deliciously observed post-punk ditties – and ditties is the word. Whenever Fontaines threaten to billow out into something more ambitious or alien, there's an unmistakable earthy reality check – a flat goading note or sarcastic snarl. Dogrel is one of those brilliant albums that alludes to something great, some sort of hope on the horizon, but that lives and breathes in a suffocating boredom of life spent watching the world go by – or as they put it: "You're a cluster of nothing…how do you go about living, as a relic from a dream".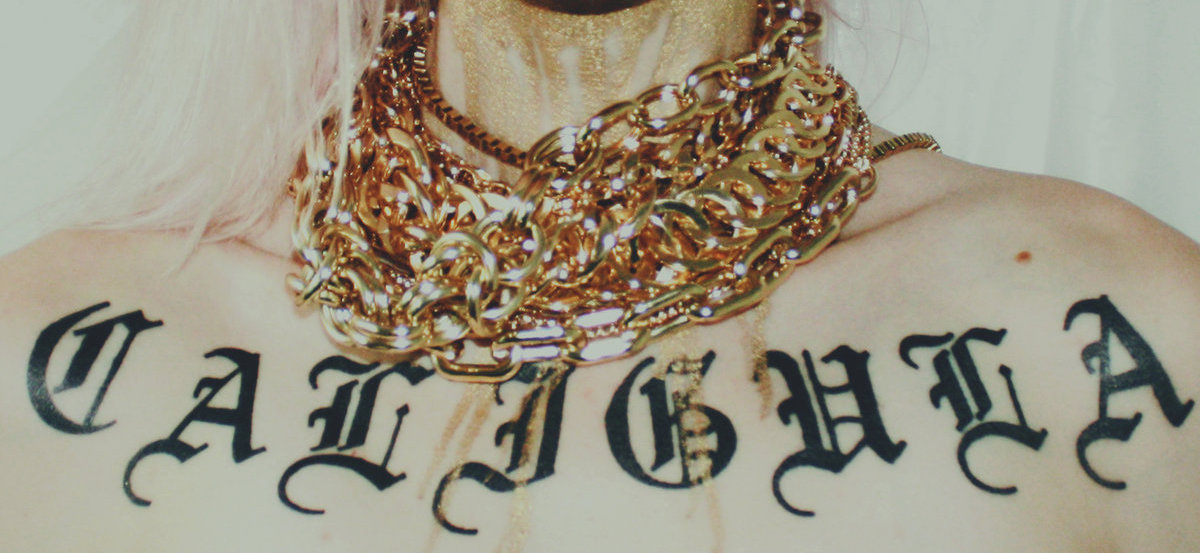 17. Lingua Ignota – Caligula
 Genre: Folk/Noise/Rock
"I'll only say this once: life is cruel and time heals nothing"
Kristin Hayter, the Rhode Island woman behind Lingua Ignota already impressive output, is writing and releasing some of 2019's most important and down right gruelling new music. Caligula, like All Bitches Die, is concerned with living in the wake of domestic abuse. This is no fists in the air statement of pride, nor is it a happy ending per se, this is complex post-rock employing everything from metal to folk to mine the fissures of her fractured psyche. What Caligula does so brilliantly, as it excoriates everything from societal pressures to passive religious oppression, is build monuments to pain. Not merely the brutally of abuse and physical visceral misogyny, but at the disgust at being mistreated, ignored, brushed under the carpet and told that you are wrong (both in fact and mentality). Kristin Hayter's compositional skills and vocal control are staggering as she wades across the river Styx while tearing her vocal chords to shreds. At times, Caligula is so raw and unflinching, it makes The Plastic Ono Band sound like My First Album by Peppa Pig.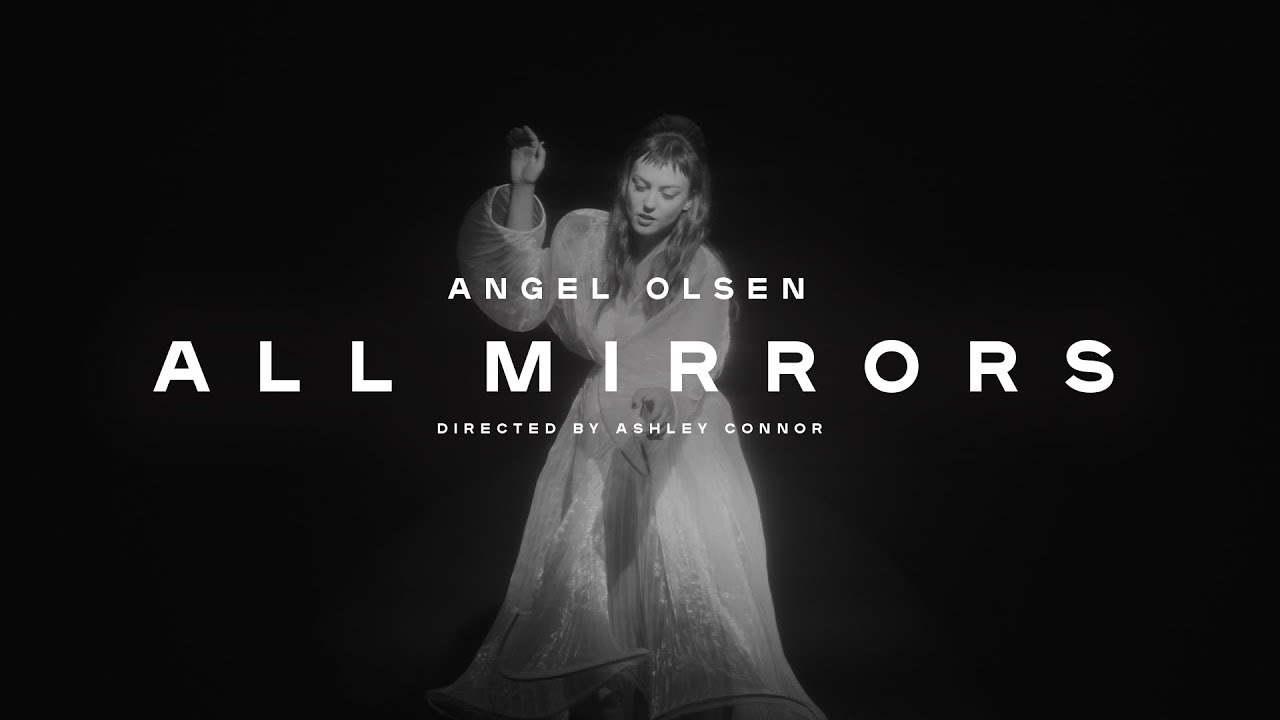 16. Angel Olsen – All Mirrors
 Genre: Indie
If Angel Olsen hinted at potential pop perfection on 2016's My Woman then its follow up, All Mirrors, is simply confounding. Not because the album is confused or artfully obtuse, but because it seems to reconcile two divergent impulses simultaneously. All Mirrors is full of long, languorous songs uninterested with getting to the point, let alone the top of the charts, but in the exact same breath, the album is serenely seductive. There is no punchy pop-rock to rival "Shut Up Kiss Me", but each drifting ditty is unwritten by the most dreamy of migratory melodies and arrangements that swell with quiet, heart-warming profundity. The clomp and stomp of "What It Is" captures Angel's new aesthetic: the track pitters and patters at its own place, almost secretly blossoming into a soaring anthem for our undisclosed, but undeniable romantic desires ("It's easy when you're passionate, it's easy when you know your way around, it's easy when you love something…it's never easy to admit, that maybe you just want to feel something again").
The heights of romanticism and the depths of sorrow are so deftly entwined that they become impossible to separate, let alone tell apart as Angel soothingly sighs some of the most devastating lyrics of her career to date: "Don't take it for granted, love when you have it/You might be looking over, a lonelier shoulder/Remember we said, we'd never have children?" Angel Olsen has arrived at a place of raw expression: lessons learnt the hard way spill out, sometimes in the guise of pop songs or wilting ballads one moment, in others they are wrenched out of her subconscious in the form of merciless anti-music (like "Impasse", a track that sounds like a brutally broken Bond theme).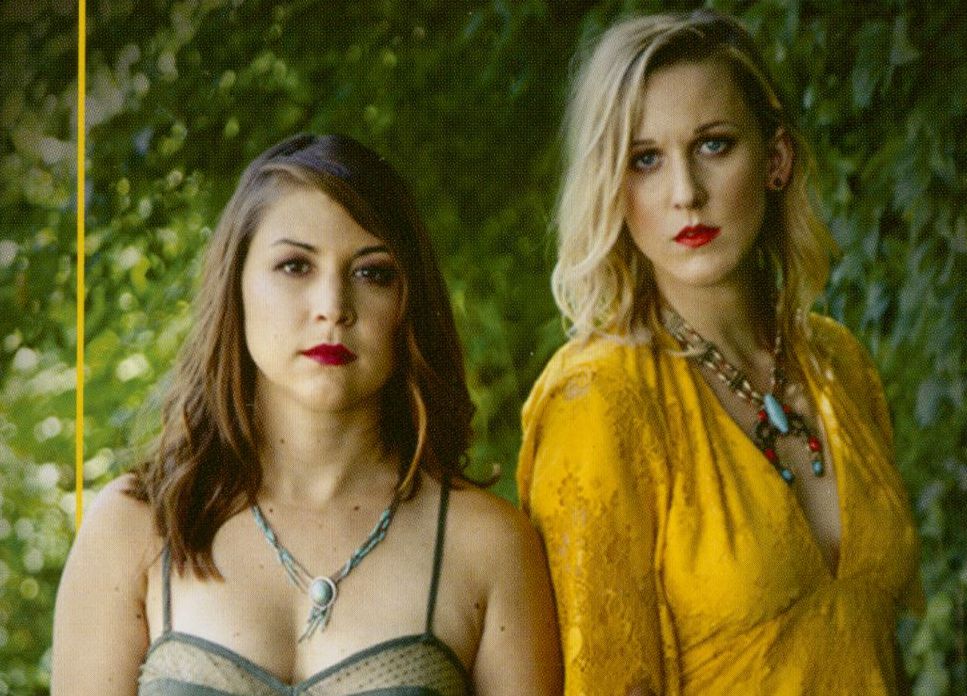 15. Steel Blossoms – Steel Blossoms
 Genre: Country
Nashville duo, Sara Zebley and Hayley Prosser, waste no time making an impression. Album opener and tone setter, "You're The Reason I Drink", is coyly delivered, but acid tongued slice of kitsch country. Like an obnoxiously picturesque greeting card with a razor sharp edges: the Steel Blossoms are paper cut dispensary in all but name. Trouble is, the melodies and arrangements are so alluring and comforting in their simplicity that you'll find yourself lulled into their traps over and over again. Be warned no matter how safe you may feel, there is always a twist ("I'd be the heroine, instead of letting heroin, win"). Juxtaposition might be their most powerful weapon, but The Steel Blossoms prove adept at playing straight. "Revenge" offers slow, dreamy, menace – the dark brooding spirit of a guilty conscience – while the charming "Pick Me Up" shows that the Blossoms can boogie-woogie when they want to relieve the misery of a pointless existence.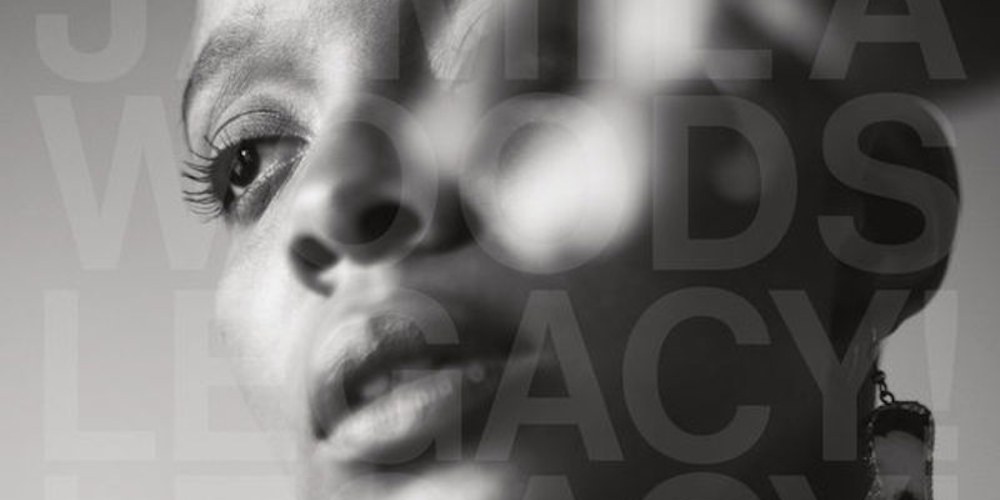 14. JAMILA WOODS – LEGACY! LEGACY! 
GENRE: R&B
"You will never know, never know, everything and you don't know me, couldn't possibly" – that might be the defiant tone Jamila Woods strikes on the brilliant "Zora", but Legacy! Legacy! is an album designed to let the listener in to every aspect of Woods' life and cultural upbringing. This album represents modern, multi-racial, multi-cultural Chicago, warts and all: lowkey banging beats and blemishes aplenty. The result of this unadulterated statement of self is confounding: a mix of utterly unabashed pride and a recognition of the sorrow her culture was built upon. Truthfully though, for all the deep themes, enlivening self-love and compositional complexity, Legacy! Legacy! is, first and foremost, a beautiful and enticing listen. Jamila Woods' singing voice is silky, smooth and luxurious as she slides across a raft of nocturnal jazz influenced beats. The result is something akin to tender barbwire – Jamila is controlling her seething contempt for the sake of her own psyche, but don't be lulled into forgetting the pain and deep seated hatred that hides in plain sight.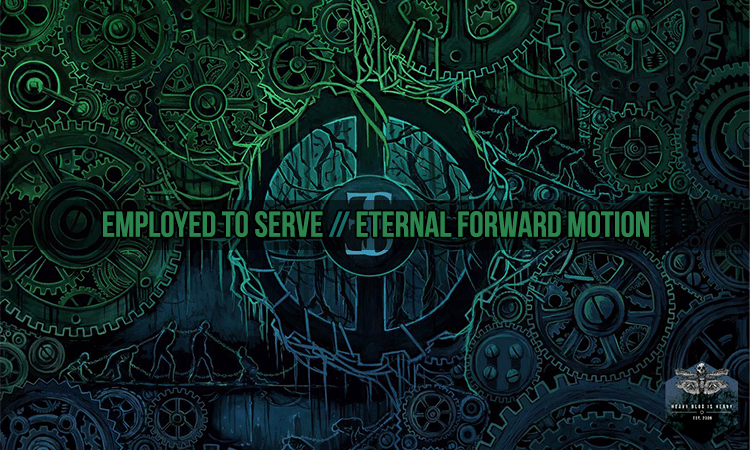 13. EMPLOYED TO SERVE – ETERNAL FORWARD MOTION 
 GENRE: METAL
If you get the chance, go and see Employed To Serve live, you will not regret it. They were one of the undoubted hightlights of an excellent All Points East line up this year and a large part of their live prowess comes from the brilliant Eternal Forward Motion. Employed To Serve's latest album feels thrillingly present tense. For all it's rich grooves and carefully constructed pummellings, this is a record that feels like it is being played live in your eardrums. The vocals have a wonderful first take feel. They are scratchy and desperate, providing the perfect contrast to (and set up for) those gloriously elastic headbanging bass grooves that arrive seemingly without warning. Eternal Forward Motion is one of those crafty little albums that manages to throw you into the heart of maelstrom in its opening seconds, leaving you unanchored and overwhelmed thenceforth. The whole experience feels utterly chaotic, but upon reflection you realize you are infact being careful guided from one extreme of barbarity to the next by a masterful rock band.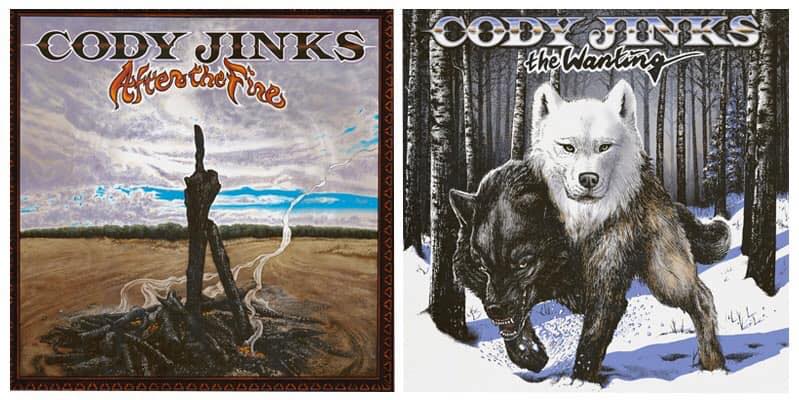 12. Cody Jinks – The Wanting + After The Fire
 Genre: Country
Releasing two albums in rapid-fire succession Cody Jinks has managed to spearhead a full-bloodied country rock revival. Chris Stapleton no longer stands alone, Jinks has proven that terse, traditional and masculine country music can win critical acclaim and top the charts without sacrificing its rootsy authenticity. The key to Jinks' lean, mean and understated music lies is in its deceptive sentimentality. Jinks is yearning for a release from the grind of modernity, but he is not yesterday's man, he has an outlaw posture but a thoughtful and considered mind. Or as he puts it, "there's a black wolf and a white wolf in me", this tension between his better and baser instincts sets the stage for a beautiful rolling and lilting rock record that feels like a undiscovered 70s classic with crisp modern production (see "The Plea"). Still, for all the agony and ache of this travelling man, his desires remain simple and straightforward, at the end of the day, he just wants somewhere soothing to lay his head. And don't mistake Jinks for a miserableist: he embraces anguish en route to salvation and personal growth ("You can get out of anything with a dollar and a dream…maybe the rain that brings the thunder will help put out the flames").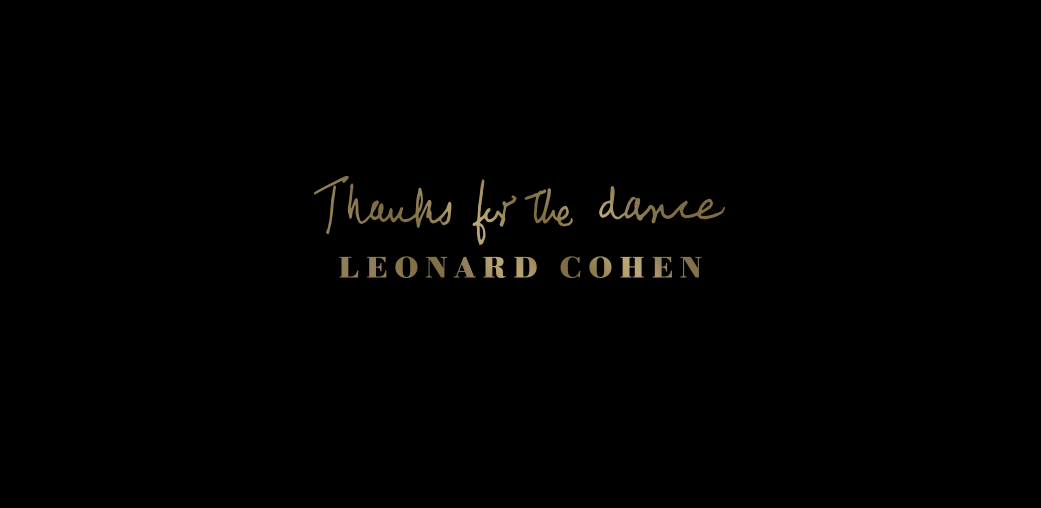 11. Leonard Cohen – Thanks For The Dance
 Genre: Folk
You Want It Darker was such a perfect endnote I was actively annoyed when Leonard Cohen's son announced that he would be producing a posthumous album of his father's latter day material. What was left unsaid? How could anything follow such a beautiful and self-lacerating farewell? Well, I should have trusted Adam Cohen's taste and sensitivity when it comes to dealing with his father's material. After all, it was Adam who pioneered the stripped back sound of You Want It Darker and he made it clear that Thanks For The Dance was a direct continuation of that project.
Suffice to say, Thanks For The Dance is spellbinding. More sentimental and cinematic than its predecessor, these are songs from a man who has "left the table". Cohen has borne his bile, he has acknowledged, examined and in someways atoned for his sins – and now he's free to drift into a dying reverie. He will cherish every kiss, dance his last dance and reflect on all the beautiful lashing his heart has taken across 82 long years. Thanks For The Dance thrives precisely because of its predecessor's existence. The bloody war has been fought and as he lies dying he can reflect, not on his mistakes or the consequences of his actions, but the joy of living and loving in the moment. After all, what else is there to do when time makes a mockery of our every ambition and atrocity ("Puppets").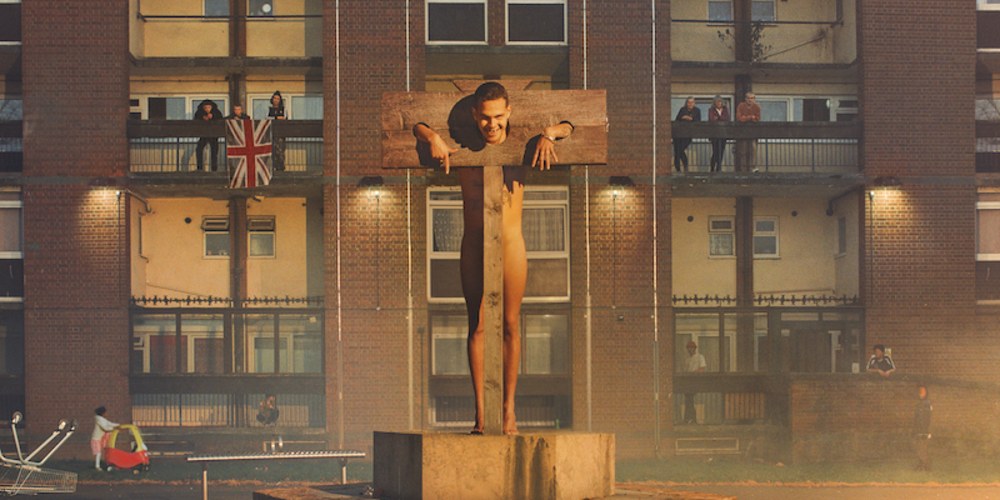 10. NOTHING GREAT ABOUT BRITAIN BY SLOWTHAI 
GENRE: GRIME
American rap fans often roll their eyes when British grime artists try to claim that there's no connection between rap/hip hop and grime. While this is of course far fetched, even if the scene's roots lay in Jamaica, the point is that the UK scene is proudly DIY, wilfully amateurish and proudly independent. Northampton's Slowthai is perhaps the embodiment of this ethos. Performing in his pants, Tyron is wildly idiosyncratic and dripping in irony. Remarkably, the hottest new rapper in the UK bears the influence of Mark E. Smith more clearly than Dizzee Rascal (even if it's the later he shouts out). His debut album is a thrilling blast of post-punk anarchy energy directed at Broken Britain in an age of austerity and political pandering. The funny thing is, for all the nightmarish vision of disunity presented on this album (and Slowthai's deeply ironic proclamation that "hand on my heart I'm proud to be British"), he is far from a pessimist. When Tyron performs this album live, he is backed by a giant mirror, which, he explains, is so we can all see "something great about Britain". Slowthai brings people together; he loves his fellow Britons (the odd politician not withstanding) but detests the circumstances in which so many of us live – and it's that warmth and his innate humor that underwrites even his darkest and most demented tales.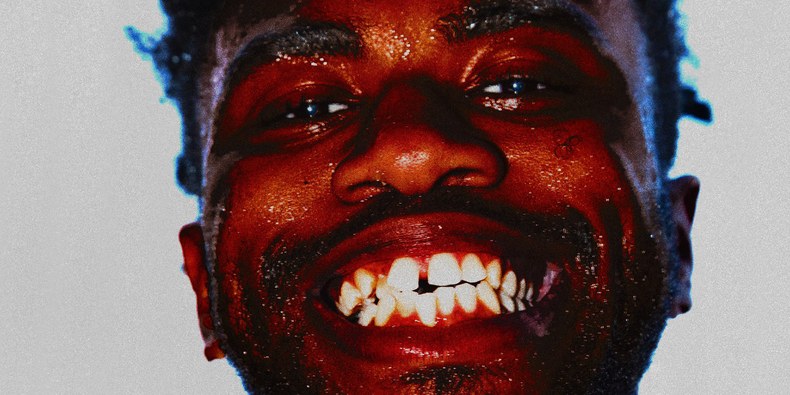 9. Kevin Abstract – ARIZONA BABY!
Genre: Rap/Pop
Brockhampton's sound will always be bigger and better suited to global conquest, but it's hard to imagine Kevin Abstract ever releasing anything this powerful or profound as part of a collective. This is the sound of one man laying it all out there, risking castigation and humiliation respectively, with all the over-earnest abandon that made his sophomore album so divisive. But where American Boyfriend was defined by its wilful amateurism and a distinctly teenage sense of self-seriousness; ARIZONA baby is defined by an incredible depth of musicianship and a tender and thoughtful approach to very adult emotions.
Sure, Kevin will always be a wilful over sharer, but by encapsulating the security and support of a truly loving relationship he has not only captured something profound, he has presented something genuinely new in mainstream rap music. He's not bragging, he's not saying what he thinks we want to hear, he's embracing his own state of mind and finding his sense of self in the arms of another – and, frankly, that's beautiful. Read Our Full Review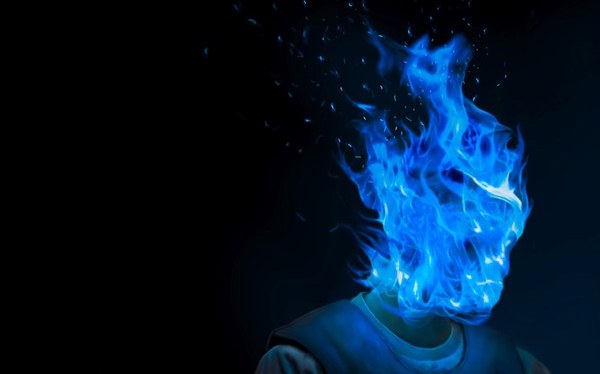 8. DAVE – PSYCHODRAMA
 GENRE: GRIME
"I've got a flame in my mind that I've got to fire-fight". This is Psychodrama's core tenet. Dave is being driven slowly insane by the pressures of providing for his fatherless family while his friends die in the street or serve time. His blessing and his curse is that he's shrewd enough to scrutinize his environment. The pressure to constantly exude a brutalistic masculine image and the weak cultural excuses for domestic abuse are remorselessly critiqued, but so are the societal traps: racism, both overt and intentional as well as unconscious and institutional. In this sense, Dave sitting on psychiatrist's couch is eerily reminiscent of that other great image in UK rap canon: a teenaged Dizzee Rascal slouched alone in the corner, just sitting and watching his world burn. This, after all, is the greatest tragedy: to be so aware, so proactive, so "woke", but so helpless to change any of it.
So what's a young man to do? The answer, according to Dave, is the same as it ever was: work harder, work smarter and be better ("I didn't get 99 marks in English, cause I was faking it/I got 98, cause I don't know what a vacation is"). Read Our Full Review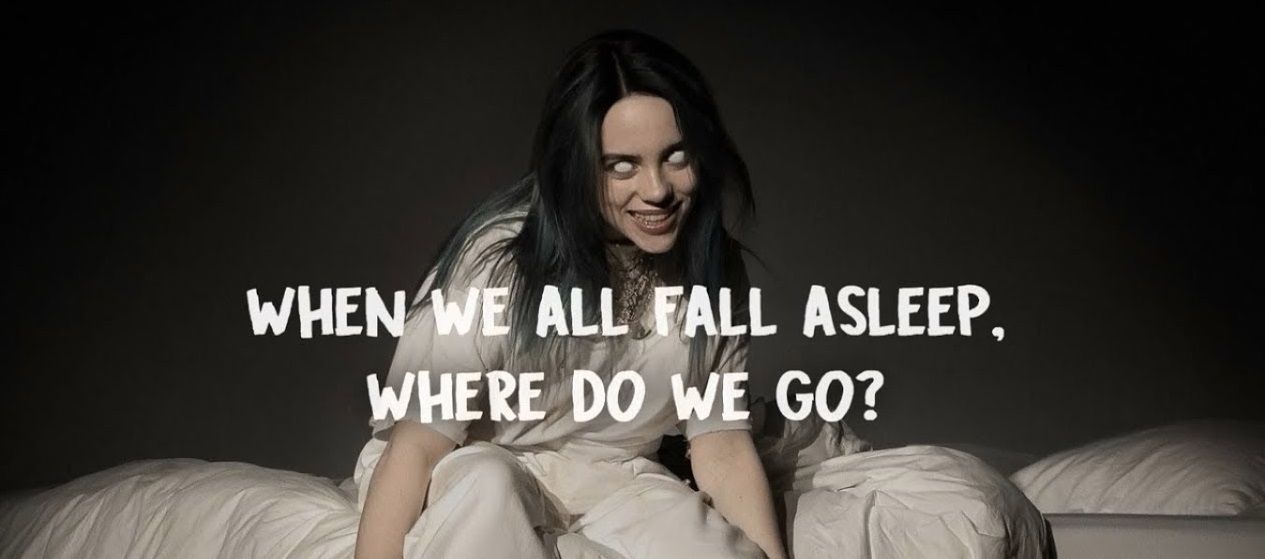 7. BILLIE EILISH – WHEN WE ALL FALL ASLEEP, WHERE DO WE GO?
GENRE: POP
Billie Eilish is a teenager. Like Lorde before her, she does not hide nor run from this fact. The Los Angeles ready-made-superstar deals in unabashed iconoclasm. From her goading looks and subversive disinterested postures to her hyper-stylized music videos and infinitely quotable, half-laughed, half-arsed interviews; Eilish has no interest in adult approval. Maturity is not the point, the moment is king: it exists to be mastered and manipulated, dismissed and deciphered with a bratty sneer and an inelegant eye roll. Eilish is the kind of star who practically begs the whole world to hate her, but who, naturally enough, ends up utterly adored.
Perfectly posed, oozing with attitude and boasting a host of brilliant neo-gohtic beats, Gen Z's principle starlet more than delivers on her debut album. WHEN WE ALL FALL ASLEEP… is far from complete – many of its sonic and lyrical threads have yet to be resolved and Eilish is occasionally overwhelmed by posture – but more often than not this debut feels strangely profound and infinitely danceable. Despite possessing a sharp eye and a crafty turn of phrase, Eilish remains undeniably teenage as she lurches between melodramatic extremes, but – truth be told – she's all the better for it.
And therein lies the joy of both adolescence and WHEN WE ALL FALL ASLEEP… It is a strangely coherent flirtation with aesthetic perfection that never quite stumbles upon artistic resolution. From the eye-rolling girl who deadpans "duh" at the outset to the straight-faced romantic who's found reworking Leonard Cohen's "Hallelujah" on "I love you", every syllable of this LP is undeniably Eilish, but who or what she actual is remains to be seen. For the time being, she's sumptuously insincere in her admittedly selfish over-sharing attempt at honesty. Read Our Full Review

6. GREY AREA BY LITTLE SIMZ 
GENRE: RAP
It's been a long time coming, but GREY Area was well worth the wait. Little Simz has been a stand out on the UK rap scene for so long, it almost felt as if her moment had passed her by. Mercifully, we no longer have to discuss Simz's potential while hoping she'll somehow pull it all together, her peak has arrived. In producer Inflo, Simz has found her perfect partner in crime. His dark-edged, rump-rattling beats and ear grabbing samples provide the ideal backdrop for Simz daggering lyrical onslaughts. Better still, she finally has a producer adept enough to zig when Simz zags – and boy does she zag. Flickering between hard-edged self-aggrandizements and stories of the struggle to smooth, soulful, circumspect reflections on loss and confusion. Whatever subject matter or style Simz turns her hand to, her delivery remains immaculate and her soul undeniable.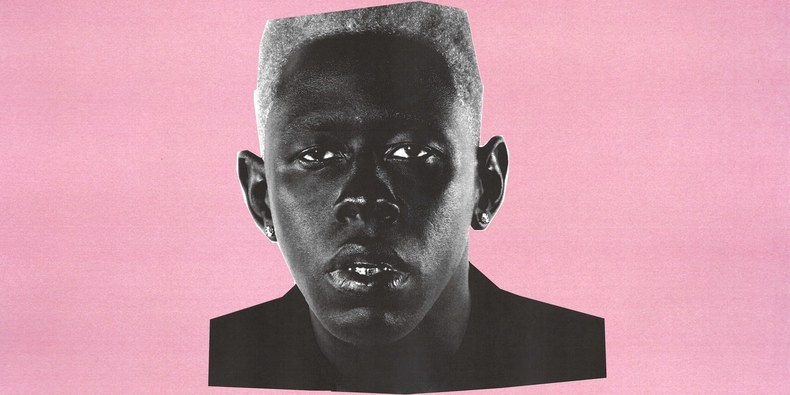 5. IGOR BY TYLER, THE CREATOR 
GENRE: HIP HOP
So it's safe to say that I slept on IGOR. Upon release I found Tyler's unexpected diversion into funk-laden-soul distinctly mediocre. Tyler was vibing and gushing out his emotion in a performative, but passionless dance of painfully contrived maturity. Strangely, as time as passed on by, my opinion largely hasn't changed. IGOR is still overt, obvious and clumsy, but after having the chance to live with the album as an artefact I've come to cherish that clumsy looseness. Quite simply, IGOR bangs. It is too cute and too clever. Tyler obviously knows exactly what he's doing even when he feigns that he doesn't, but by god, for some inexplicable reason it rings true. Tyler has created an overly emotional and impetuous album for those of us who cannot separate thinking from feeling. Oddly, by emphasising his greatest weaknesses (singing and thoughtfulness) and sideling his most well honed talents (wordplay and intensity), IGOR stands as a wonderfully vulnerable statement of pure lovestruck confusion: stew in your subconscious, let your demons run a muck and dance like no one is watching.
Update: With each passing month I come to love IGOR more and more deeply. Tyler's struggles with his sexuality and his obsession with his new found lover prove both devastating in their honesty and wonderfully danceable on this career best work. The Flowerboy has truly come of age and it turns out, after the insanity of his hedonistic years, its vulnerability and heartache that truly suits.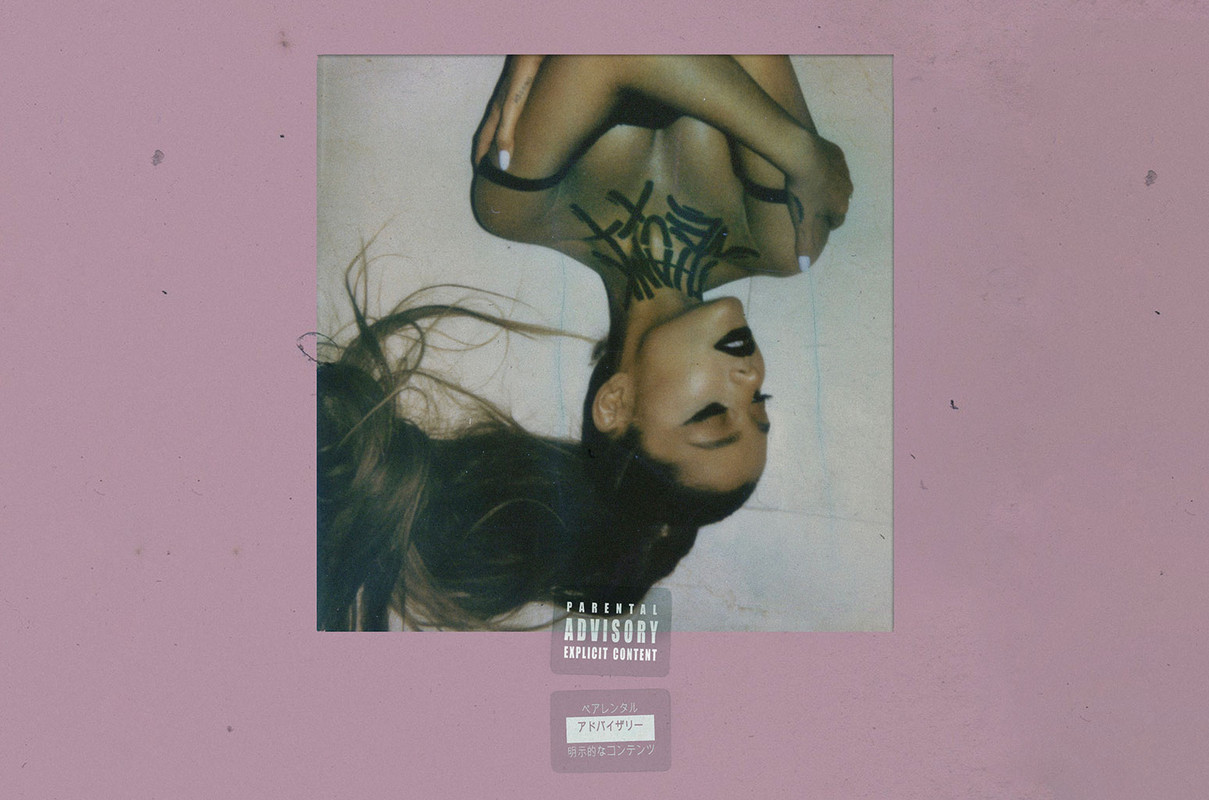 4. ARIANA GRANDE – THANK U, NEXT 
GENRE: POP
For better or worse, thank u, next erases every glitch, constrains every spasm and smooths every sharp corner of the former Disney star's sound. Ariana Grande has served up 40 minutes of slick, sexy, understated, slow-burning break-up-and-bounce bangers. The consistency extends to the lyric sheet, which offers a wealth of personal growth as Ari vaults between taxing break-ups and careless lustings, all the while maintaining a detached air of self-administered psychoanalysis. In many ways thank u, next is a victory for Lana Del Rey. Ariana's music doesn't remotely mirror Los Angeles' songstresses sultry creations, but instead Lana's obsession with fetishized doomed-romances. Ari watches her lovers walk away in slow motion and creates seductive music out of these destructive relationships and behaviors.
Don't let the braindead retail therapy of "7 rings" lead you astray, Ariana Grande's latest is a staggeringly thoughtful collection born of careful and even-handed introspection. One of the world's biggest artists is exploring her deeply conflicted headspace as she comes to terms with the emotional repercussions of a series of abortive relationships. Whether she's lying alongside a supportive partner or stalking the dance floor in search of a quick lay, Ariana finds herself both haunted by grief and giddy with sexual autonomy. Suffice to say, the result is a compelling lyric sheet that is mercifully paired with the most pleasingly consistent start-to-finish production of her career to date. It might lack a little risk and innovation, but make no mistake: thank u, next is a triumph. Read Our Full Review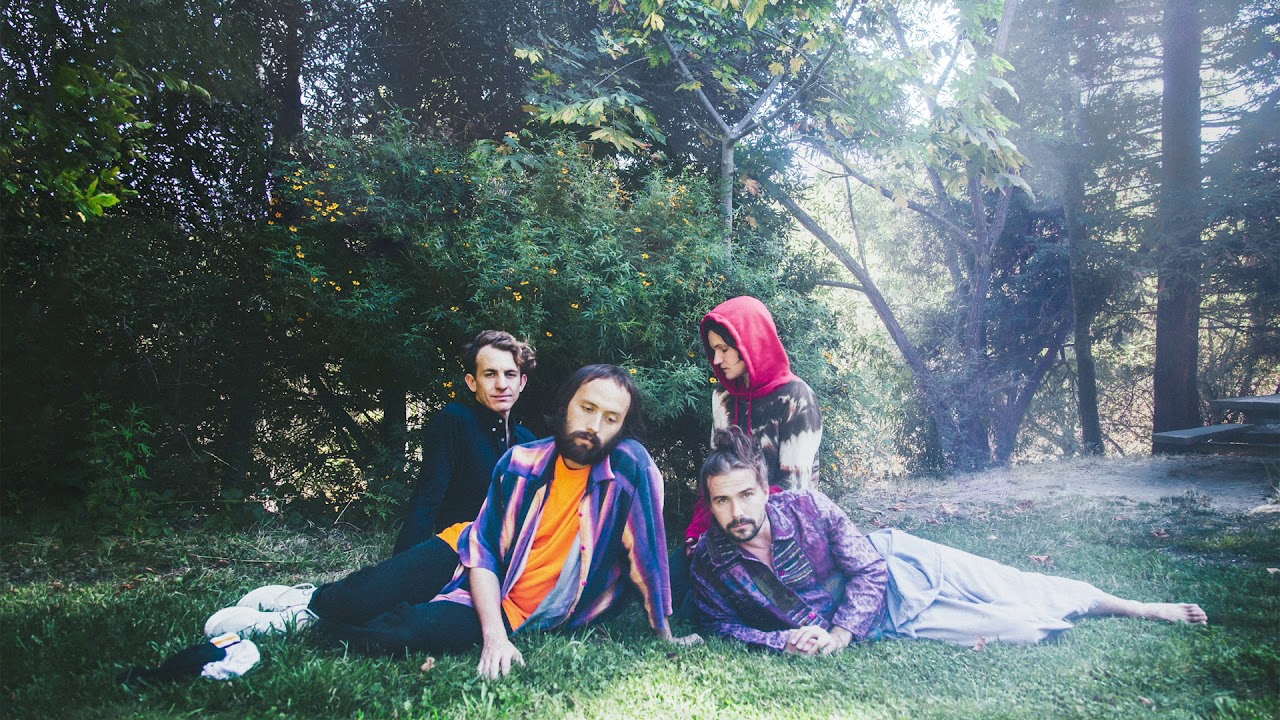 3. BIG THIEF – U.F.O.F.
 GENRE: Indie FOLK
Has any artist had a better 2019 than Big Thief? Sure there's been some fabulous music made and Lana Del Rey can argue she's won over an host of former detractors, but Big Thief have not only release one career best LP, but two! U.F.O.F. makes the cut, but that may be a touch unfair, its sumptuous folk and stark rock diversions have had the best part of a year to sink it, while Two Hands feels fresh, but less lived in. In truth it matters little which record you happen to prefer, the Brooklyn quartet are taking expansive psych-folk and refining it down into something ornate, magical and undeniably intimate. There's a lot going on on this LP, but you'd be hard pressed to notice it, because Big Thief coax the listen into a phone booth or down to sleep beside the campfire. There's hardly an inch between the listener and Adrianne Lenker, even as the music dustily dances in the desert or ethereal floats towards the stratosphere. Big Thief are, at their absolute best, charged by humanity itself. Their music is organic, honest and gently immediate as if it is being performed live on a sunlight patch of grass.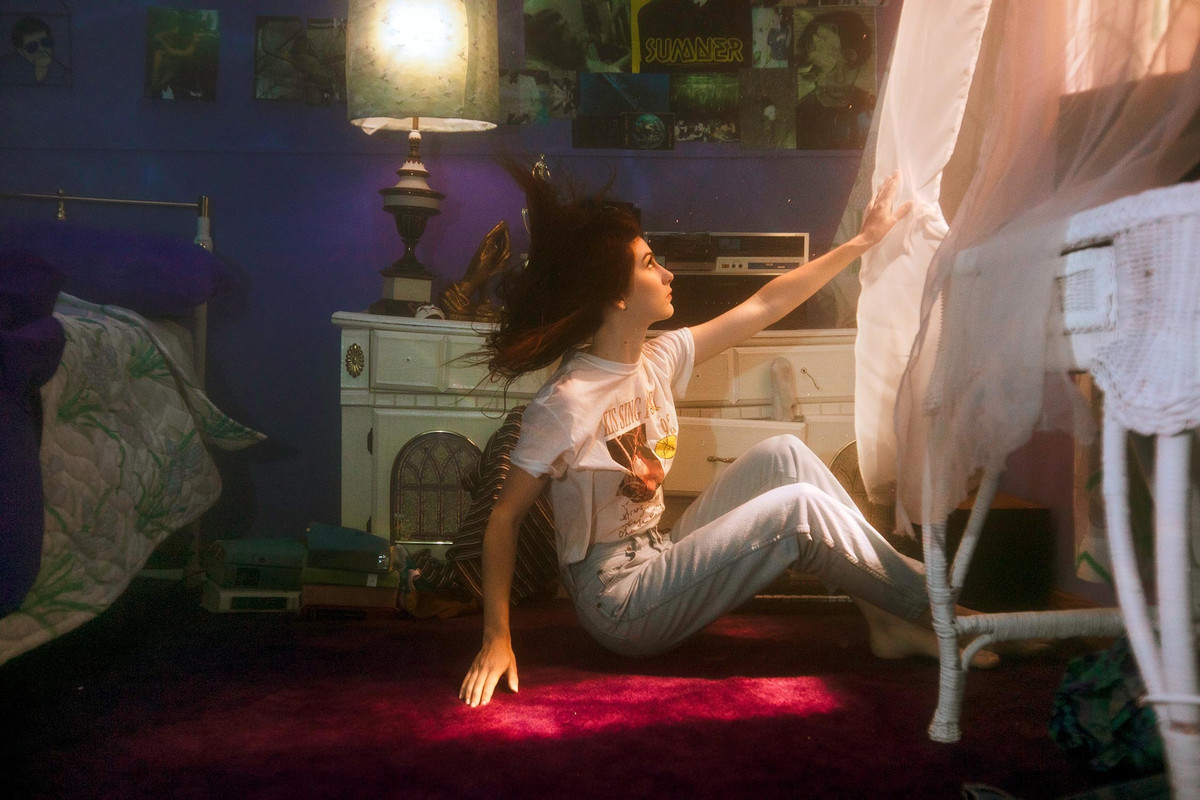 2. WEYES BLOOD –  TITANIC RISING
GENRE: FOLK
Natalie Mering, aka Weyes Blood, has a rich and elegant formal singing voice that should erect ornate and resplendent walls between artist and audience. She is withdrawn, like a performer born to be observed like some artefact or a piece of finery, and yet, Mering's compositions and control of vocal tone are so painfully pristine that they inexplicable tap into reservoirs of warmth and pathos. Obfuscation can be a curse in avant garde circles. In the search of more provocative ideas, fresh takes and exotic soundscapes artists often feel pressured to obscure, scuff up or over intellectualise their melodies and lyric sheets. On Titanic Rising, Weyes Blood rejects any and all unnatural affectations to pen forty minutes of divinely sung and wonderfully straightforward psych-folk. That's not to say her creations are plain, far from it, but they are imbued with an incredible sense of both immediacy and scope that comes from looking the listener dead in the eye and bearing her soul. It might sound like a cliché, but it's impossibly tricky to pull off. It's all too easy to sound trite or wish washy, but any coward can hide beneath an arty filter and take the indirect approach. It takes a special kind of talent to convince an entire audience with a solitary unadorned note that you are, in fact, the real thing – and believe me, Titanic Rising is just that.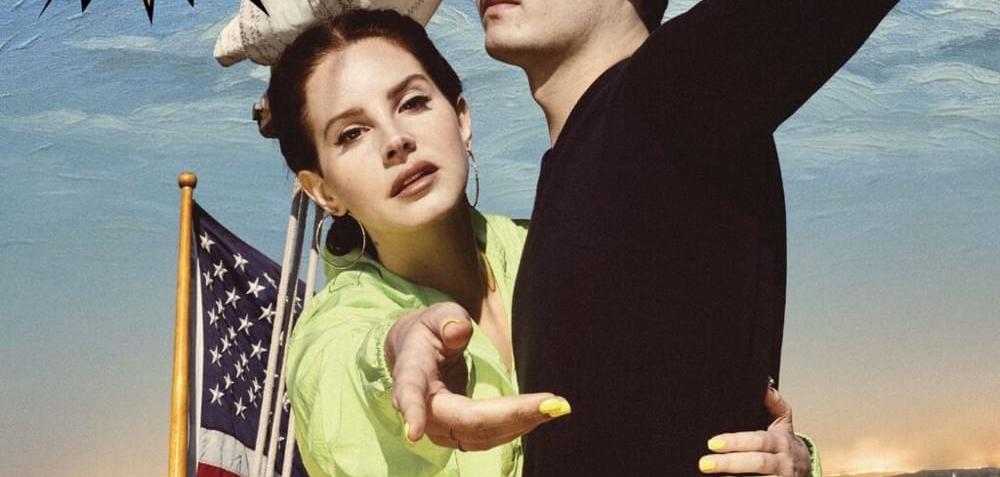 1. LANA DEL REY – NORMAN FUCKING ROCKWELL
GENRE: POP
Lana Del Rey is both completely transparent and utterly confounding. She is the master of artifice: transforming doomed toxic relationships and money obsessed bad boys into glorious, glamorous icons worthy of celluloid immortality. With her swooning vocal and a noirish eye for capturing the golden-age-of-Hollywood, she can transform something as mundane as watching men walk away or getting high by the beach into an ornate slow motion epic. Her discography is wilfully preposterous, revelling in postcard Americana and romanticized nouveau riche tastelessness. The result is a beautiful observed unreality that thrives on violent conflict and exalts the serenely immaculate surface.
After four rapid-fire albums the world knew exactly what to expect from Lana Del Rey. We recognised who she was as an artist and intuitively understood her sonic, tonal and visual language (a language that was soon adopted by a million imitators, from Rihanna to Taylor Swift) – but, upon reflection, what did we really know about Lana the person? Her art was steeped in romance, intimate turmoil and dreamy disinterest, alluding to reality without ever actually feeling honest or true. She had created a world where someone called Lana Del Rey could live, but not one named Lizzy Grant. Was any of it real or was it simply another manifestation of her impeccable image control? The artistic eye bending glimmers of truth into an impenetrably illusive reflection.
Invoking the name of Norman (Fucking) Rockwell, the master of manicured and archly curated Americana, hardly suggested a shattering of Lana's immaculately constructed façade, but that is exactly what her fifth album delivers. Make no mistake, Lana hasn't suddenly transformed into an unguarded truth teller in the Mount Eerie or Angel Olsen vein, but slithers of light are seeping through the cracks in her glorious, gold laced, art deco exterior. Crucially, the narrative focus has shifted inwards. The American landscape and a parade of gorgeous, scorched earth lovers have slipped into the background as Lana's indecision, uncertainty and malaise come to the fore.
This subtle shift in focus combined with a selection of dreamy folkish and psychedelic experiments represents the great leap forward from 2015's Honeymoon that 2017's Lust For Life threatened, but couldn't quite deliver. Of course Lana hasn't abandoned her obsession with raising the stakes to the most preposterous, silver-screen-worthy extremes (nor would we want her to), but by mixing her own self-made mythology with snapshots of psychological vulnerability, she has struck gold.
Norman Fucking Rockwell is therefore an album defined by the indistinguishable borders between fantastical artifice and insecure intimacy. Del Rey, however implausibly, manages to reconcile the stunningly defenceless woman posing the question: "is it safe to just be who we are", with Lana at her most windswept and fantastical crying: "I've been tearing around in my fucking nightgown, 24/7 Sylvia Plath/Writing in blood on the walls because the ink in my pen don't work on my notepad".
Those lines, taken from two of the album's most jaw-droppingly beautiful tracks ('Love Song" and "Hope Is A Dangerous Thing…"), cast one another in stark relief and yet perfectly explain Norman Fucking Rockwell's core conceit. Lana is trying to process her alienation, loneliness and disappointment with life in the only terms she can understand: those of grand cinematic gestures. She's a woman raised on romantic resolution, immaculately styled images and the myths of the American advertising industry. Reality is more mundane and so is she. Lana loves to lay back, get stoned, drop out and wallow.  Rather than retreating inwards and dampening down her songcraft in a search of grit, she does the exact opposite: she writes songs of indecision, disappointment and regret as if the skyline were aflame and she were swaying in her lover's arms on the edge of a rapidly dissolving world. Read Our Full Review