The Top 100 Albums Of 2020 (#20-1): Run the Jewels, Dua Lipa, Bob Dylan, More
January 6, 2021 | Posted by
The moment has arrived and it is time to reveal 411's album of the year for 2020, but first, don't miss the opportunity to catch up on Part One, Part Two and Part Three of our countdown.
Disclaimer: I am only one man with limited time and, in 2020, I undertook a law conversion (hence the drop of in features in the winter), so if your favourite record is missing chances are I just haven't heard it yet, so please share your favourite LPs below the line.
Equally, because I've been extremely busy, this list leans heavily on albums that I have reviewed (big names, big hype releases) as there are still a host of records I'm desperate to hear, but will not include without having listened to them in full (Thou, Pallbearer, Sasha Sloan, The Koreatown Oddity, Napalm Death, Thundercat, Idles, Against All Logic, Declan McKenna, Denzel Curry, 21 Savage, etc…).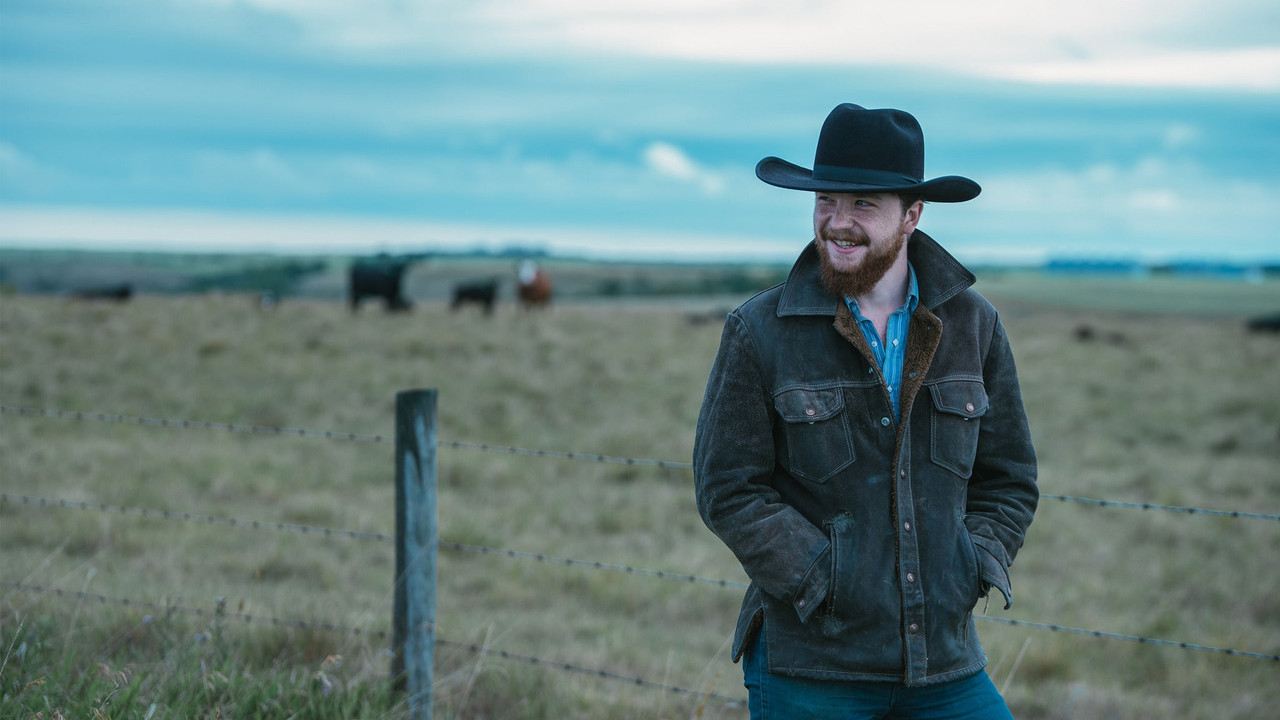 20. Colter Wall – Wester Swing & Waltzes and other punchy songs (Country)
Western Swing & Waltzes… does exactly what it says on the tin. Colter Wall might have a voice so gruff and romantically weathered that his tone alone encapsulates the entire history of how the west was won, but that doesn't make him moribund. Wall has little or no interest in the modern world. These 10 tracks offer no concession to modernity and are windswept beyond belief, but they are charged with the youthful energy of a man who still wants to dance (or at least two step). When Wall is confronted with a distinctly 21st Century vision of masculinity – an IPA sipping tourist in Nashville – he is quick to twist the knife in as kindly and homespun a fashion as possible ("If you're down in Nashville tryna look cool, but you can't tell a pretty palomino from a mule, take my advice and leave the buckaroo hat on the shelf"). There is a tender swing to these tales of prairies and stallions that ensures that Colter Wall is more than a mere 19th century fetishist. Western Swing is gorgeous and remorseful as it softly lilts towards its set piece closer "Houlihans at the Holiday Inn". In thirty all-too-short minutes, Wall has summoned the spirit of the soil and soul of the workingman using only his oaken timbre and a few unfussy tales. "Most of my time's spent in a big blue van just travelling the country with a five piece band, making a little for the folks and sing when I can, granted I'm sober/Other days are meant for choring just working at the ranch to stave off boredom, keeping the cats from finding new ways to keel over – just living the dream".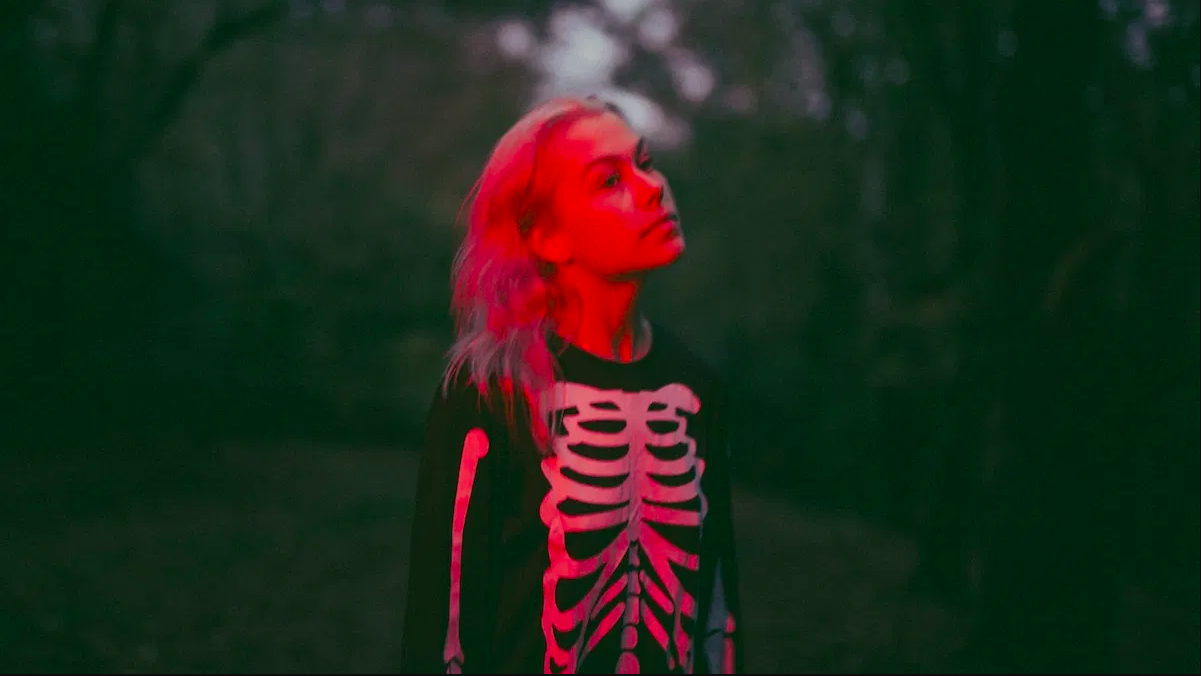 19. Phoebe Bridgers – Punisher (Indie)
Phoebe Bridgers' stunning 2018 debut Stranger in the Alps set the songwriter apart as an artist capable of both lacerating intimacy and airy acoustic hooks. Punisher, as sophomore albums are wont to do, represents a darker turn of mind. The breezy but bleak momentum of her debut is replaced with a whimpering confessional ache that is punctuated by the most fragile and strainingly beautiful vocals. The result is a slow drip of detail and loose depression as Bridgers slips in and out of focus. At times her stream of conscious provides sharp narrative detail ("I hate living by the hospital, the sirens go all night. I used to joke that if they woke you up, somebody better be dying") only to dissolve into groping directionless longing ("I'll be whatever you want", "I want to believe", "Guess I lied, I'm a liar, who lies, 'cause I'm a liar"). The result is an album that crawls underneath its own skin in slow motion. There is no immediacy and no momentum to speak of, Punisher will not propel Bridgers up festival line-ups, but it will speak profoundly to those who allow it to unfurl and reveal its gentle, miserable, yearning mysteries. After all, there are few artists who can sculpt a dreamy hinterland only to slide between sly allusions ("Crocodile tears, run the tap 'til it's clear") and unmistakable bitterness ("I'm too tired to have a pissing contest"). In the final straight Punisher begins to blossom. Bridgers lets in some light, expanding her compositional palette in soft and subtle ways, hinting at greater depths yet to be revealed. In a year where millions of people found themselves confined, Phoebe's slow cooked tales of sorrow and unease managed to strike a chord with a dislocated global community.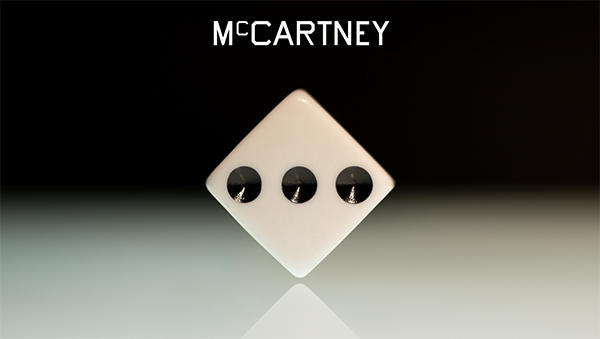 18. Paul McCartney – McCartney III (Rock)
I hate to be the bearer of bad news, but the third album in Paul McCartney's homespun album series does not contain a sequel to the wonderfully ridiculous "Temporary Secretary". Nevertheless, the zany whimsicality that inspired I & II remains intact on Macca's latest. Inspired by lockdown and family life, the album starts with "Long Tailed Winter Bird", a delicious instrumental work out that reminds anyone who might happened to have forgotten that there's more to cheeky ol' Paul than cosy melodies and cornball romanticism. Paul comes into McCartney III in fine fettle. The ill-advised grope for relevance ("Fuh You") aside, Egypt Station was a lovely little record full of ambitious suites and thoughtful, rather than frivolous sentimentality. McCartney III pleasing picks up on the barmy experimentation of the latter. There's no disguising the fact that his vocal is no longer capable of reaching the sublime heights of yesteryear and, for once, The Beatle seems willingly to let his compositional skills do all the talking. McCartney III is free flowing, picking up familiar tonal diversions that recall The White Album, Band On The Run, McCartney II and Egypt Station without feeling like a rehash. In fact, McCartney feels oddly rejuvenated as he carefully constructs layers of sound only to jut out or dart off in an unexpected direction.
Make no mistake, Paul remains largely light-hearted, corny and capable of some astounding moments of misjudgement, but that's half the fun. Macca would rather fall on his face than hedge his bets and that has always been the spirit of the McCartney project. There is no quiet dignity, no attempt to fit in or play the part of the elder statesmen. Macca is content to crash and burn and his music is all the better for it. "Lavatory Lil" has to be endured, but it's worth stomaching to hear McCartney uncork the genuinely daring eight-minute-odyssey "Deep Deep Feeling" and the lovingly sentimental pairing of "Pretty Boys" and "Women and Wives". The McCartney project was a laughingstock on release, but today it is recognised as the grand forerunner of one man/woman band bedroom artistry of modern age. III continues that legacy, this is filter free McCartney for better or worse. Good taste, bad taste, who cares? McCartney showcases an unfathomably deep understanding of every last sinew of rock music on this barmy collection. Unlike his modern peers, and even after all these years, McCartney still spies room for genuine innovation in the dusky husk of modern guitar music.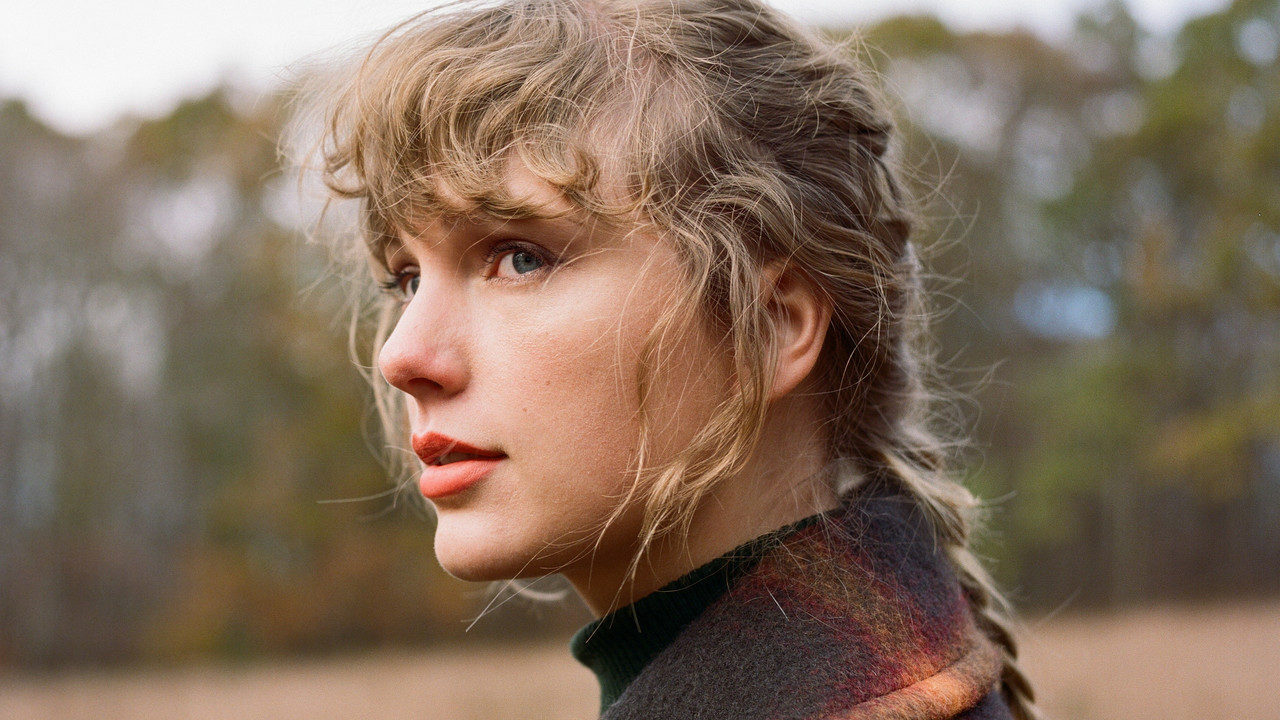 17. TAYLOR SWIFT – Evermore (Pop)
Folklore was a lovely record, but it didn't knock my socks off. Despite its depths and delicious twists in search of a little willowy indie introspection, Taylor had blunted her sharpest edges. Or as I put it back in the summer: "Sadly, for every revelatory moment or songwriting breakthrough, there is ample baggage brought on by Swift's conversion to soft-indie folk. In an attempt to capture the aesthetic (and to perhaps unintentionally satirize the genre's failings), Taylor has forgone the incisive and addictive choruses that made her the world's biggest pop star not named Adele".
Evermore, Taylor Swift's second stab an indie-folk isolationism, is more assured and less respectful. Taylor is no longer bending the knee to subtlety or respecting the understatement of the genre. She's retained the tender palette and open-ended approach to storytelling of Folklore, but dialled up the bitterness and thrown her full melodic arsenal at this release. As a result, Evermore is a true hybrid of this generation's finest pop pen and the great open hearted expanse of the America wilderness. The drama is cranked up to 11 as Swift dismisses her exes while slicing up celebrity society with sardonic and understated glee. Swift is a balloon burster at heart. When she sees a stuffed shirt or an overfloated ego dominating a room, she instinctive loses a bloody barb destined to cripple and deflate.
Swift's greatest asset remains her ability to conjure momentum seemingly out of thin air. She flutters and flurries into these entirely organic onrushes of oversharing emotion that turn seemingly straightforward verses into some of the most addictive and melodic stretches in the history of modern pop. Choruses are hardly relevant, she doesn't need them. Pre-choruses, bridges, long-winding verses and even single sentences end up hitting harder than even the most immaculately sculpted of earworms. If Reputation was a disasterpeice, an onslaught of assiduously and ingeniously crafted hooks pissed away on a series of bad-taste arrangements and mundane score-settling, then Evermore is Swift's glorious redemption.
The tone is perfect, the arrangements are sumptuous, the subject matter is devilish and heartfelt even in its cynicism, and, best of all, Taylor Swift feels truly organic. She isn't chasing trends, she isn't bending over backwards to fit in with either country, pop, indie or any passing pop-cultural trend, Evermore is pure unadulterated Swift. Her indie-folk infatuation has been subsumed by pure-pop majesty. This is Taylor at her quote-able best ("that ain't my merlot on his mouth, that ain't my jewellery on our joint account"). If somewhere between 1989 and Lover it felt like Swift had succumbed to a fatal-fascination with her own celebrity, then Evermore reframes her as the avenging angel, the girl-next-door wielding a bloody knife and an icy stare: a hero you can legitimately cheer for as she carves up the corpses. Forget indie-folk and the great outdoors, Taylor Swift's second great songwriting purple patch is built on the back of a true crime obsession.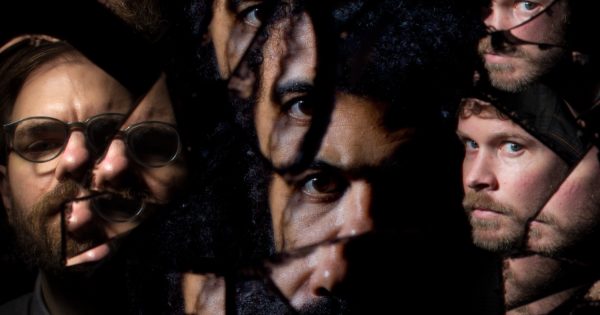 16. Clipping. – Visions Of Bodies Being Burned (Rap)
Los Angeles experimental rap trio Clipping continue to go from strength to strength. Visions Of Bodies Being Burned dials up the horrorcore menace and, if the beats are becoming more coherent and conventional as the years pass, then they are banging harder than ever before. Clipping have clearly decided to go all in. They know they can release critically acclaimed outsider art LPs from now until the end of the time, but the time has come to take their strangeness mainstream. Production duo William Hutson and Jonathan Snipes haven't so much reined themselves in (their arrangements still sound like the demonic offspring of rusty cemetery gates and a long-abandoned factory slowly falling apart), as dialled every aspect of their sound up to 11. Daveed Diggs wordplay is unrelenting and devoid of any abstraction. Punches are not being pulled: "when the fuck the swamp turn into fashion week? Used to be pull up here flashy wouldn't last a week". Suffice to say, given the title, it doesn't take long for the bodies to pile up. Diggs typically macabre lyric detail is now accompanied by gloriously unhinged hooks that practically dare the radio stations to play these audial abominations. The result is an album that flits between near silent showcases of feral technical wizardry ("Something Underneath") and nightmarish threats ("Looking Like Meat"). Visions Of Bodies Being Burned is disgustingly, despairingly brilliant.
15. Kelly Lee Owens – Inner Song (Electronic)
Talk about exuding confidence. Kelly Lee Owens is an electronic artist who both knows no boundaries and has the clearest and tightest sense of control over her burgeoning artistic vision. Owens has crafted a haunting and hallowed collection that thrives on these heavenly ripples of unguarded introspection. That's not to say Inner Song is a tone poem – if  "On" doesn't kindle your desire to dance then there is something deeply wrong with you – instead the album is content to stew and luxuriate in unease even as the pitch shifts and the bpms ramp up and tamper down. Inner Song feels like a coy flirtation, the listener is being pulled in three seemingly contradictory directions: there is the desire to give into the groove, the eerie air of avant garde alienation ripped right out of Yoko Ono's playbook and songwriter's desire to sit alongside her audience and let them into her malaise. At times it's tempting to wonder who exactly is Kelly Lee Owen's listenership? Is Inner Song an album for the XOYO-style sweatboxes of our cutting edge metropolises or is this a work, like that of Bjork and Arca, to be admired at MOMA? It is both and much more besides, in part because Kelly Lee Owens refuses to standstill sonically speaking. Her sands shift, she remains constant. In this sense she is like the therapeutic mirror image of Fever Ray, where Karin Dreijer terrifies and unnerves, Owens creates glorious mirror chambers of relaxation. Inner Song is shot through with urgency and wonderfully tight progression loops, but it is never rushed. Owens understands the value of a journey in sound – and Inner Song is an album worthy of total submersion.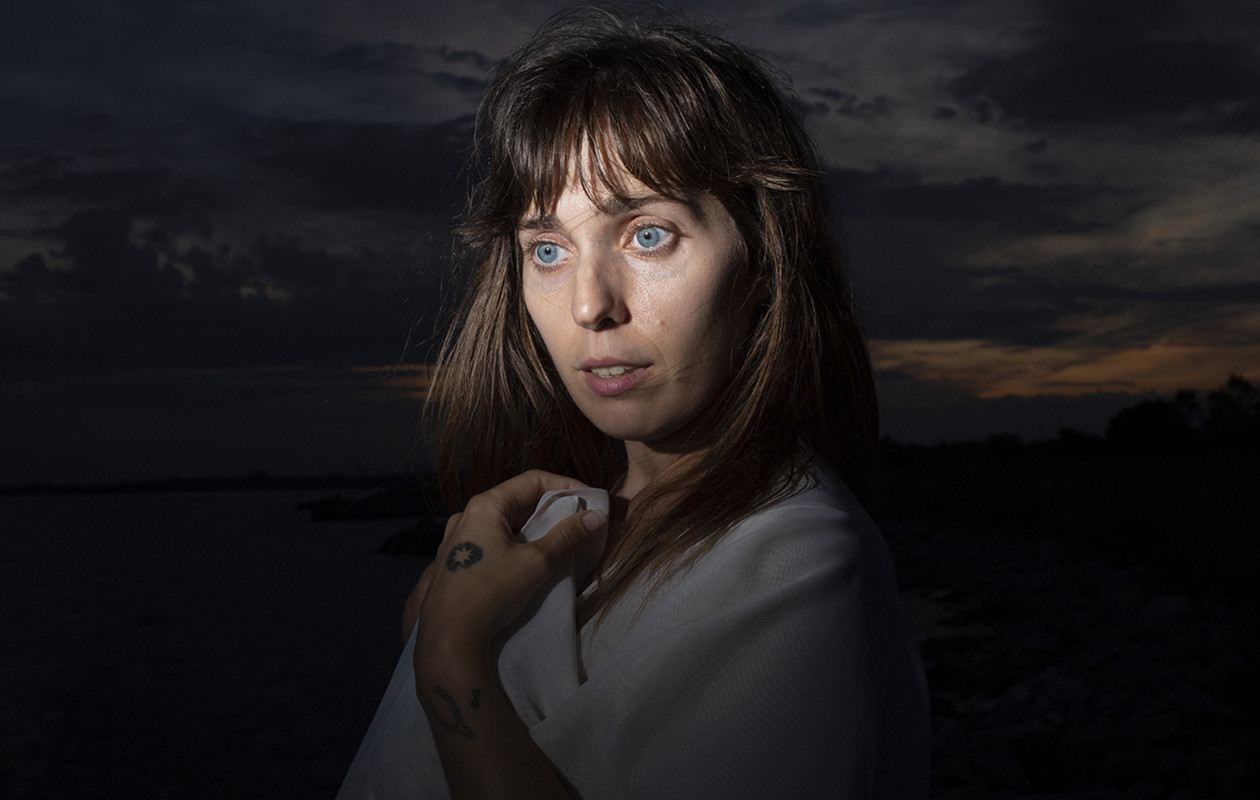 14. U.S. Girls – Heavy Light (Alt Pop)
Meghan Remy is in the midst of an incredible purple patch. Heavy Light follows the sublimely uneasy Half-Free and In A Poem Unlimited with considerable aplomb. Remy's latest offering is less daring and strange than its predecessors, instead it builds on their gorgeous slow lounge and abstract art influences. This softening of Remy's eeriest edges might threaten to defang her considerable bite, but by showing a silky and more sensual control of her sound, she only serves to emphasis the unpleasant juxtapositions at the heart of her songwriting. The subject matter remains unflinchingly grim. Remy is determined to show the cancerous underbelly of our politics, religions and norms through their effects on the bodies and psyches of ordinary unassuming humans. Heavy Light's brilliance lies in the soft shimmering tenderness of these disco-lounge-jazz fusion compositions. Remy doesn't want to create nightmare-scapes, she wants to reveal in a glossy surface beauty. She paints beautiful portraits of a society that smiles, laughs, consumes and ignores the suffering that surrounds us. This is the picture-perfect backdrop for tales of repressed misery. Her characters grin and bear it, they trudge onwards fuelled by a cocktail of prescription pills and denial. Well what else is a girl to do? Simply put, Heavy Light is a triumph: an album that captures the gorgeous swing of a US Girls live show without sacrificing the alienation and agony of Remy's rage.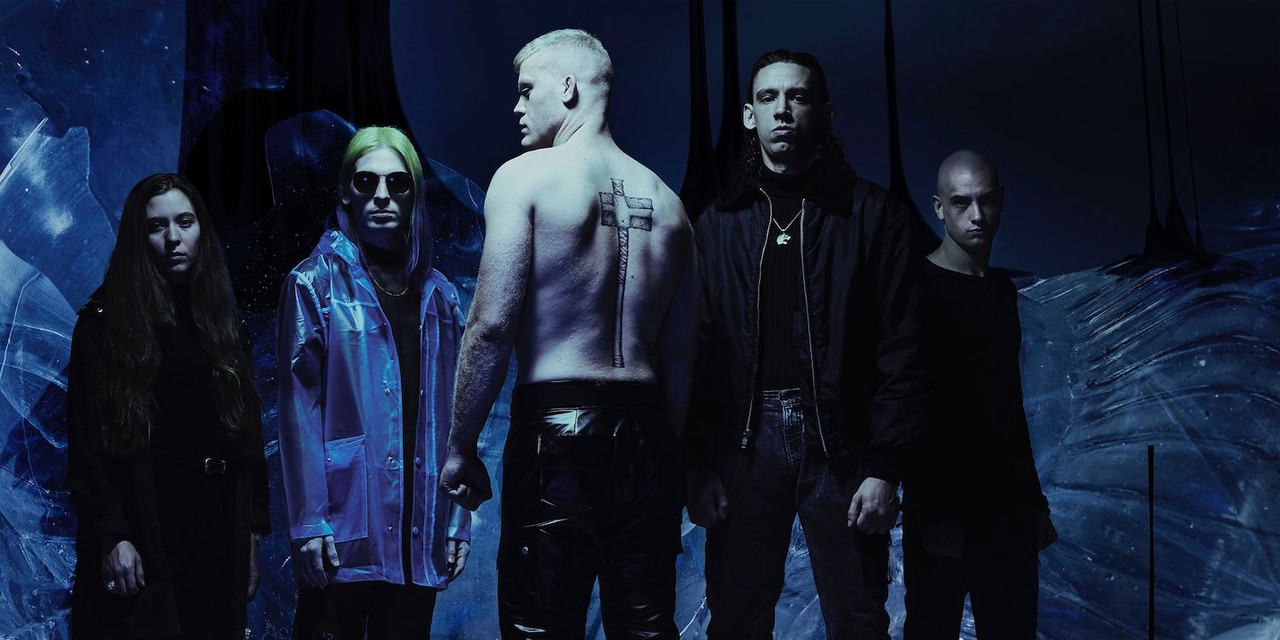 13. CODE ORANGE – UNDERNEATH (METAL)
Suffice to say expectations were high for Code Orange after Forever waltzed on to 411's album of the year countdown back in 2017. The Pittsburgh five-piece demonstrated an incredible flair for constructing pitiless, pulverising grooves that hit demonically hard while somehow demanding that the listener dance (or at least mosh). Code Orange make music to move bodies and not just in a primitive headbang, they jerk, twist, lung and grind in rhythms that you'd be tempted to describe as seductive were mood not so remorselessly venomous. Underneath takes this brutal grooviness, dismantles it, synthetizes its most impactful elements, carves what's left into more savage shards and stitches these gruesome fragments together into a grotesquely glorious new whole.
Guitarist Reba Meyers has been set loose. Over the last two years she's warped, distorted and mutilated her guitar sound to create an array of ghostly pseudo-electronic samples and squealing tones. Her sonic experiments are not window dressing: these alien wails are folded back into Code Orange's sound in a meaningful fashion. Core rhythms are ripped assunder, forced to stop, start and shift pitch with reckless abandon. There are moments when the glitchy horrorcore malfunctions feel a touch too gimmicky for their own good, but these exceptions are rare on an album whose rage feels so righteous that it forces the very fabric of the recording studio to warp and splinter into thrilling new forms. Unsettling, eerie and an undoubted adrenaline rush, Underneath will tear festival fields and sound systems asunder whenever live music is allowed to resume.
12. Adrianne Lenker – Songs (Indie Folk)
Surely, at some point, Adrianne Lenker has to run out of songs. After a stunning 2019 which saw Big Thief released two full length album of the year contenders, Lenker returns with a spellbinding collection of solo compositions (Songs also has a sister album Music, which earned considerable acclaim). Songs threatens to surpass the heights that Big Thief have reached in recent years with its spidery-yet-elegant acoustic textures and its devastatingly poignant tales of solitude. Lenker is one of those rare artists who can become lost in memory or misery without sounding remotely miserable or tiresome. Songs feels both spry and wonderfully organic. Built on the back of willowy textures, these gentle compositions set the table for a series of recollections that are both searingly personal in their vulnerability and yet delivered with a distant calm. Songs is the sound of a woman running through her memories in year that many of us spent locked in isolation. Lenker rushes between these crystal-clear snapshots of her past ("Christmas eve with your mother and sis, don't wanna fight but your mother insist/Dog's white teeth slice through my fist, drive to the ER and they put me on risk") and urgent impulses ("I don't wanna talk about anything, I wanna kiss, kiss your eyes again"). The result is both harrowing and beautiful. This perfect pseudo-folk singer is dispensing the haunting recollections that she cannot hope to escape in isolation. Songs would be a tragedy were it not so delicate and deft in its delivery. Lenker decision to sing in the first person lends the entire project a cripplingly immediacy as she dips between angelic revelries and kitchen sink nightmares.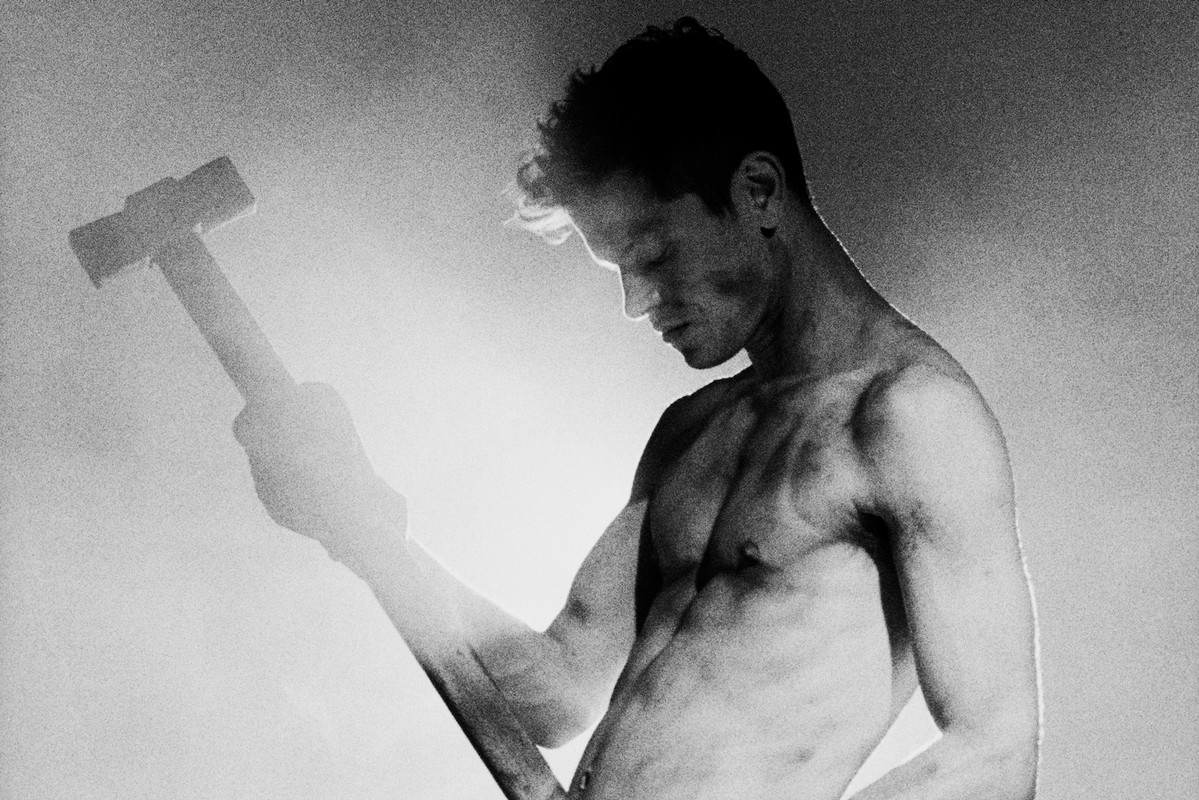 11. Perfume Genius – Set My Heart On Fire Immediately (Art Pop)
"Half of my whole life is done", the despairing thought that cannot help but flicker through the mind of anyone in their late-30s, is the sentiment with which Perfume Genius opens Set My Heart On Fire Immediately. It might sound like the defeatist whimper of a man lacking in inspiration, but it is in fact the opening of Michael Alden Hadreas grandest and most ambitious LP to date. Perfume Genius has hardly put a foot wrong in his career to date. Whether he's marching down the street like a diseased queen terrifying the respectable members of society or singing delicate hymnals to a distinctly private despair, the sound has always been sublime. Set My Heart On Fire Immediately is a step beyond. This is a masterclass in rock music. Perfume Genius is showcasing his intimate understanding of radio ready rhythms and the grandest convention of the statement LP, while retaining his flair for lacerating melody. The result is an album that both sourly stews and rushes onwards, floating on air, twirling and dispensing petals simultaneously. Genius has been crippled by a breakup, tears are never far from his eyes and he can still feel the ghostly touch of a lover long departed. He should be inconsolable, Set My Heart… should be utterly miserable, but instead the arrangements swell, soar and saunter as Genius drowns in an immaculately melodious revelry.
The level delicacy and audacity on display is simply remarkable. This is an album destined to stop listeners in their tracks with alarming regularity. "Jason" is simply stunning: as a vocal take, as an arrangement and as a deftly sculpted narrative – and it is just one such moment on an album that soars and plummets with the shattered façade of its creator. Perfume Genius is in a perpetual state of flux, he might be broken emotionally, but he will put on a brave face and endeavour to dance away his woes. "On The Floor" captures the aesthetic in immaculate fashion. Genius is busy delivering the breeziest and most bubbly disco anthem imaginable, but even as he grooves and slides, the most withering and wounding lyrics cannot help but escape his lips: "I pace, I run my mouth, I pray to change, I cross out his name on the page". Best of all, not only does this traumatic epic feel worthy of the grandest 70s & 80s albums, it was created alongside the very men (Pino Palladino, Matt Chamberlain, Jim Keltner) who played alongside Elton John and Bruce Springsteen. No wonder Set My On Fire Heart Immediately feels so grandiose and glorious. Not that you could hope to pin down Perfume Genius' palette. For every classic studio-era rock nod, there's an illusion to Kate Bush, Peter Gabriel or The Smiths, yet no artist in the rock era could have possibly have imagined this LP. Perfume Genius' latest is singular, strange and defiantly modern. There is nothing coherent or cosy about this album. Perfume Genius herks and jerks between sounds, styles and moods with a thrilling disregard for streaming algorithms. Genius is simply following the dried blood and charred ashes of his burning heart, wherever they may lead. It's a dazzling and gruelling journey, that everyone reading this should take.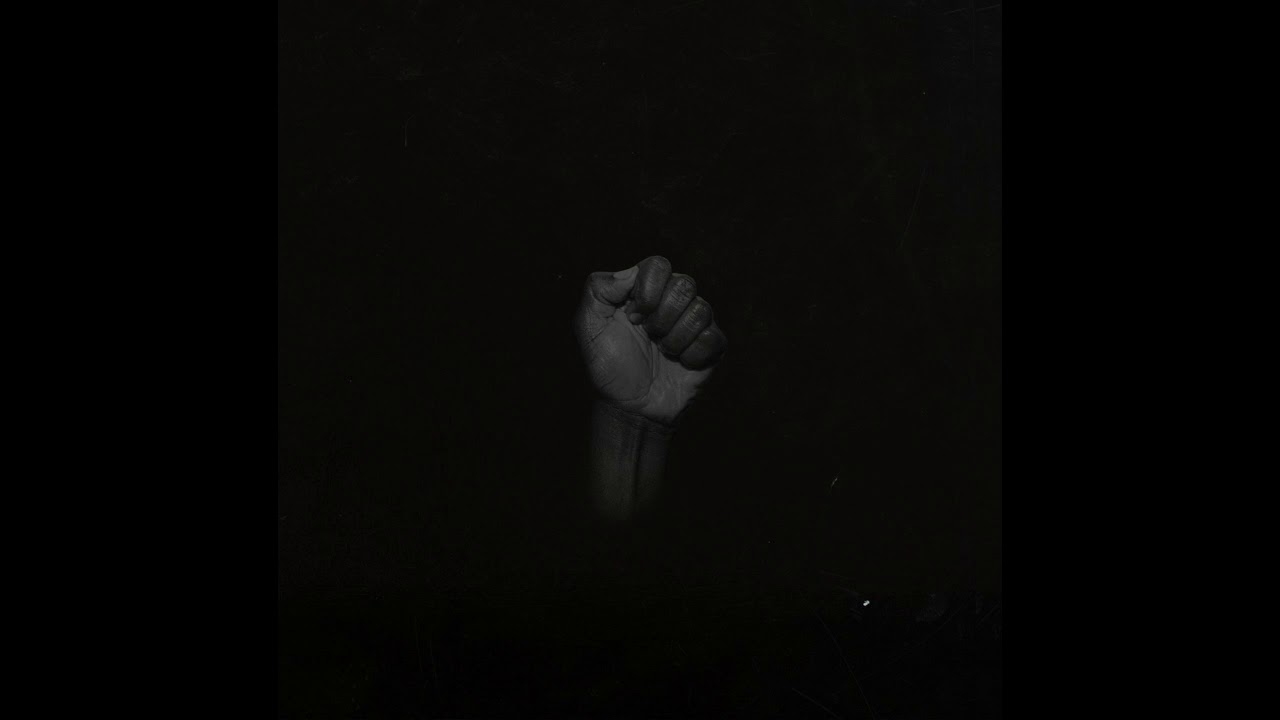 10. Sault – (Black Is) + (Rise) (Neo-Soul/Rhythm & Blues)
The anonymous artist has been a staple of the British scene in the 21st Century, from the shut-in-his-bedroom brilliance of Jai Paul to the strange and contentious origins of Wu Lyf, the art of the invisiblity has been daring and wonderfully anarchic. Sault might just be the pick of the bunch. Next to nothing is known of the band or their origins, other than that Inflo, the producer of Little Simz's dazzling Grey Area and the producer/co-writer of some of Michael Kiwanuka's career redefining works, is in the booth. Untitled (Black Is) is Sault's first double album of 2020 (and fourth in two years) and, remarkably, it surpasses its predecessors in its quest to capture the generations long struggle for black identity, security and equality in the form of these gloriously loose funk/rock/neo-soul work outs. Part of the thrill of (Black Is) is hearing a serene female soul vocal float like the summer breeze atop these wonderful naturalistic bass grooves and syncopated beats. There is next to no artificiality to be found on (Black Is). Every lick of instrumentation feels raw and symbiotically attuned. Make no mistake, even as they sing with tears in their eyes or stand with dignity in the face of inhuman abuse, Sault never lose their groove: believe it not, out of great suffering and righteous anger, this mysterious collective have forged sumptuous and soulful dance music.
The care and skill with which these songs have been crafted is staggering. Soul, funk, blues, psychedelia, rock and R&B have been blended with a deftness and delicacy, that allows each element to retain its poignancy. These differing shades of sound have harmonised without succumbing to beige nothingness. Anger pours forth, but so too does wisdom, with an immaculate cool that never threatens to blunt Sault's edges. Best of all, Sault never feel the need to over-intellectualise their finest grooves: "Black" is a powerful statement about retaining your identity, but it plays out as a riotous instrumental groove, nothing more need be said. (Black Is) is an album that Parliament, Nile Rodgers, Dorothy Ashbury, Marvin Gaye, Nine Samone and Sam Cooke would all have looked upon with utmost admiration, but that none of them, as individuals, could have hoped to create. Sault are something else entirely, not a singular artist or sole voice, but a high-flying eagle soaring above the great black diaspora to bear witness to a generational tapestry of sound, sorrow and hope both extinguished and renewed.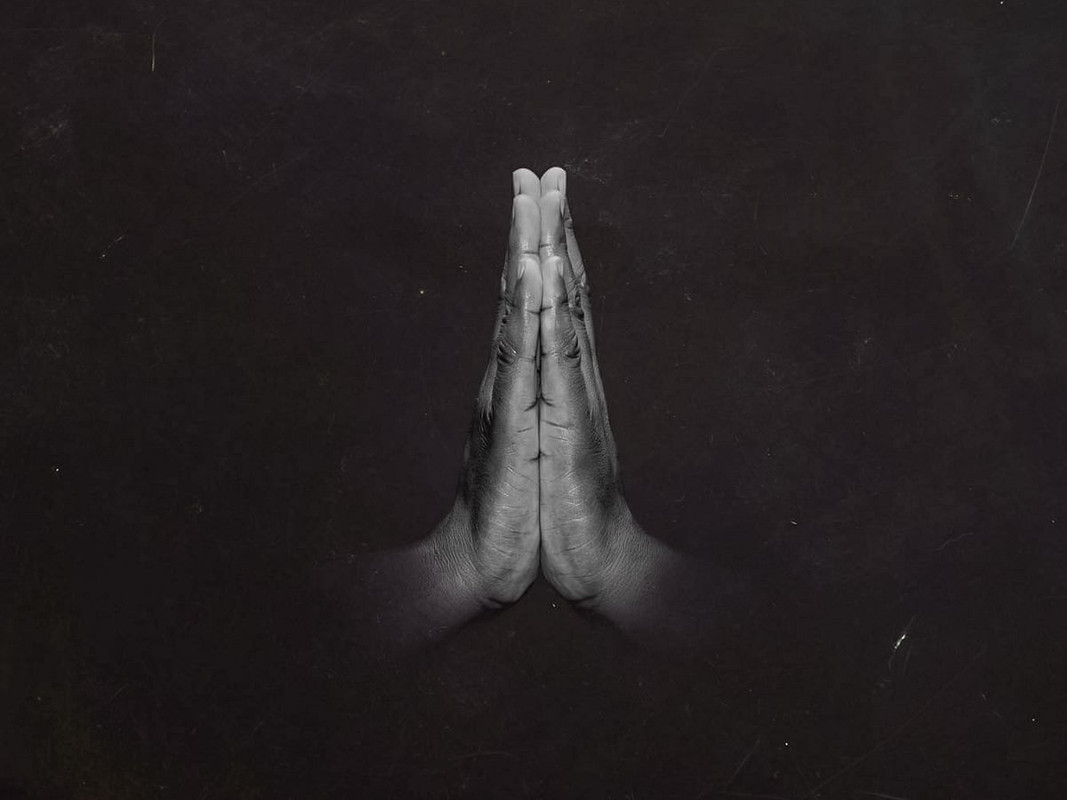 Well, how on earth do you follow that? Effortlessly it would seem, if (Rise) is anything to go by. Faced with the unenviable task of following an album of the year in waiting, (Rise) manages to both double down on the blend of majestic artistry and pitiless generation ache while striding onto the heart of the dancefloor. The sleek shimmers, immaculate chrome surfaces and preposterously coiffured precision of 70s disco and soul have been wholeheartedly invited to the party. Now on paper this should be a disaster. The ragged grooves and naturalistic looseness of (Black is) should be unreconcilable with the artificial and studio forged perfection of an era defined by cocaine and abundance. Yet, lo and behold, Sault not only manage to combine these diametrically opposed forces, they allow them to harmonize. The result are grand cinematic slabs of sound that span both the decades and the continents.
If Jazz musicians and blues guitarists despaired at Disco's emergence, now they stand together as one in Sault's immaculately composed protest anthems. Were the project not so urgent, essential and of the moment, (Rise) would be one of the greatest surveys of dance music in history. Instead, Sault have sculpted a record rich in meaning and unflinching in its politics, but completely unburdened in its sound. "I Just Want To Dance" could equally be titled "I Don't Want To Die" or "I Just Want To Live", so high are the stakes, but Sault know that the deepest cuts are those that linger beneath the surface. (Rise) and (Black Is) are testaments to beauty in the face of agony and indignity. Sault intuitively understand that the latter does not diminish the former and the existence of the former in no way justifies the latter.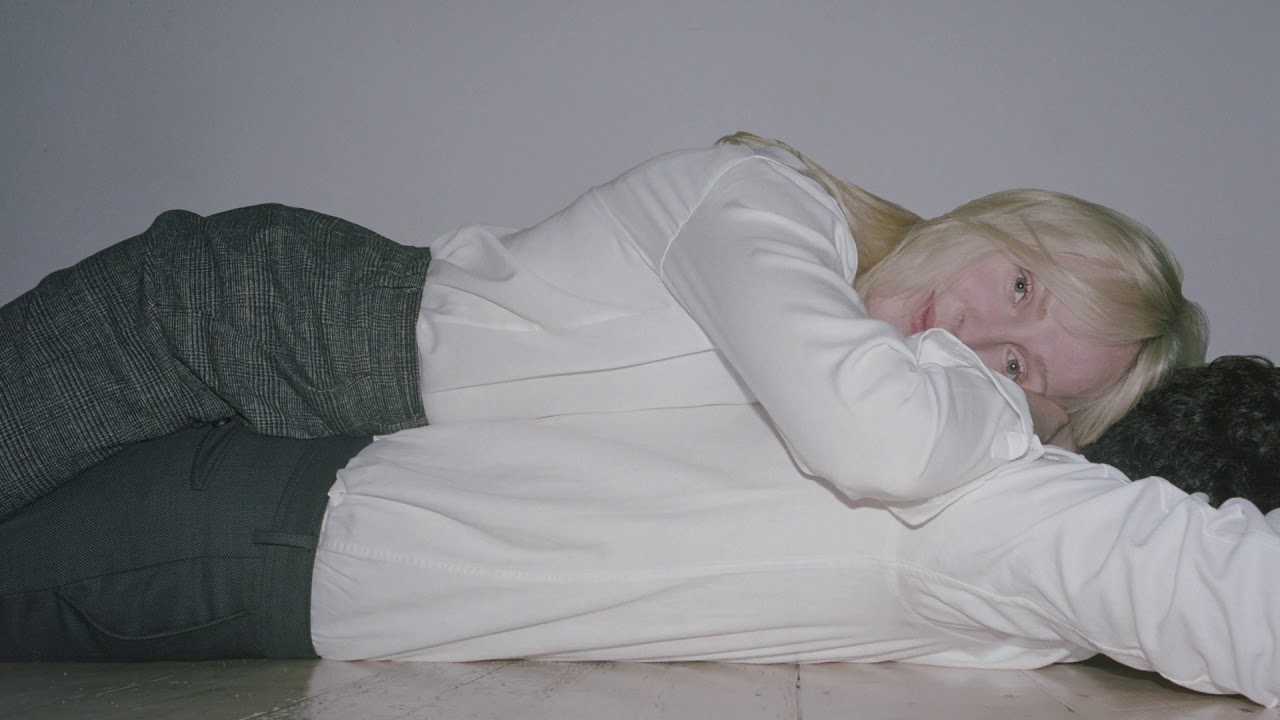 9. Laura Marling – Song For Our Daughter (Indie Folk)
It feels like a rather mundane observation at this point, but Laura Marling really does get better with each and every release. Although, God knows how she could possible top Song For Our Daughter, an album that is both stripped down and sumptuous. Minimal, personal and driven by cutting lyrics, Song For Our Daughter should feel harrowing and stark, but it exudes an incredible warmth. Marling's solitary guitar gives off cascades of warmth, even as she sings of "this unbearable pain". Marling is so assured in her dreamy narration and delicate drifting high notes that she cannot help but put the listener's mind at ease even as her tales swoon toward their catastrophic conclusions. Subtlety is key. Laura Marling has managed to dispense with the sharp shards and hard bite of her early records without sacrificing any hint of darkness or discomfort. Instead, these immaculately weaved tapestries masquerading as folk songs are underwritten by tension. The sword of Damocles hangs over every second of Song For Our Daughter. Life, as Marling presents it to the fictional female child to which the album is addressed, is fraught with both peril and beauty. Marling wants this fictional daughter to understand the complexity of human interaction: the thrill of affairs, the despair of parting and tension of being trapped uncomfortably between extremes. Ultimately, Song For Our Daughter reveals a wayfaring soul bruised by all that she's suffered, but determined to embrace experience and live a life of both movement and commitment: "I might choose to wander, I have the right to stay. I might find God in the strangest place…I hope we meet again, I hope you never change". There is no shame in sentimentality, but sometimes hearts must be broken and earth scorched.
8. NADINE SHAH – KITCHEN SINK (INDIE/POST-PUNK)
Holiday Destination was a spellbinding and gruelling debut, a masterful release that set Nadine Shah apart as one of the UK's most essential and incisive voices to flourish in PJ Harvey's wake. Shah is her own women, the product of both her Norwegian and Pakistani background and, of course, her Tyneside roots. Her songwriting is worldly, reaching outwards towards Syria and inwards in search an darker and more personal disquiet.
As the title suggests, Kitchen Sink doubles down on the latter, exploring the bleak corners and shiver-inducing shadows of domesticity. Shah's gift remains her innate ability to summon the greyed-out rumble of post-punk and blend it with the billowing expanse of jazz-fusion to create mini epics that flow out from humble begins towards stately and haunting crescendos (or diminuendos). The title track captures this aesthetic perfectly as the repressive opinions and pernicious gossip of a supposedly neighbourly community is recast as a contorted and seductive waltz. Shah's tongue is both barbed and nonchalant, dipping between Geordie reproach and an imperious above-the-fray distance ("Don't you worry what the neighbours think…forget about the curtain twitchers, gossiping boring bunch of bitches… I just let them pass me by").
Like a disquieting hum, Kitchen Sink slips into your subconscious in delicious and wicked slow motion. Whether employing the grandest swells or the most Spartan and barren arrangements, Shah always ensures that her music exudes a seductive crookedness. At times Shah is happy to withdraw, letting her icy arrangements glide towards a beautiful and understated oblivion. It's quite a gift to be able to reconcile such serious and dignified compositions with such a wilfully vicious and unglamorous tongue. She routinely wrings every last ounce of disdain out of accent: "I filled up my cup with Ukrainian wine, and I threw up my guts, but it's a sign of a good time while spending our parents money. Pretty please daddy, pretty please mummy".
Shah has the darkness and depth of her predecessors, but she also has the capacity to make hips move and her audience devilishly laugh – and for all their great talents, Nick Cave and PJ Harvey rarely managed that.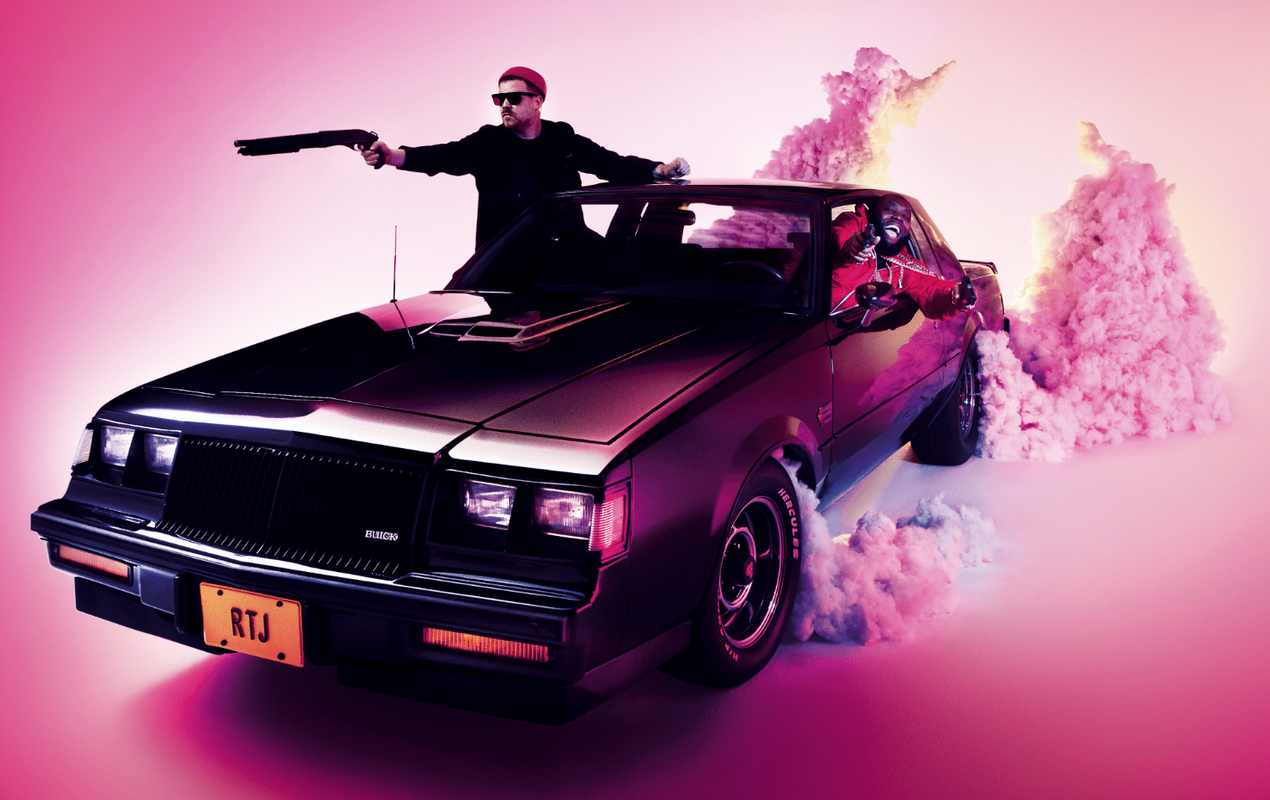 7. RUN THE JEWELS – RTJ4 (RAP) 
Cometh of the hour, cometh Yankee and The Brave, aka Run The Jewels, aka Killer Mike and EL-P: rap's deadliest stoners-cum-firebrands. With Black Lives Matter protests erupting across the globe the stage is seemingly set for Mike and EL-P to drop their defining political statement, but RTJ4 is in no rush to vent its spleen or pick up the megaphone and lead the movement. The incendiary assaults on police brutality are present, but RTJ are in no hurry to deliver them. Instead, the double act's hotly anticipated fourth instalment is a brazen pop record first and foremost and, fittingly, RTJ4 starts with an onslaught of party starting throwaways. The album can roughly be divided into two halves. The first is a testament to EL-P's progression as a stadium sized producer. He has taken his horror-core, grime-laden throwback arrangements and transformed them for the demands of both the pop charts and the huge festival stages RTJ now inhabit. "Reality sucks dick, how's that for wisdom?" is about as deep as it gets for the first fifteen minutes, as EL-P and Mike prove determined to share their zaniest and most insane barbs while locked onto a series of irrepressible beats that slap ungodly hard.
The switch is unmistakable flipped on "Walking In The Snow": a scorched earth track that sees EL-P address his fellow white men, "the funny fact about a cage, it's never built for just one group, so when that cage is done with them and your still poor, it come for you", while Mike captures the feeling of black rage in soul-crushing detail ("you watch the cops choke out a man like me until my voice goes from a shriek to a whisper, "I can't breathe" and you sit there in the house, on couch and watch TV. The most you give's a Twitter rant and call it a tragedy, but truly the travesty, you've been robbed of your empathy, replaced it with apathy"). From there on in Mike and EL-P are off to the races mixing knowingly savage assaults on sacred cows ("look at all these slave masters posing on your dollars") with ridiculous throwaway lines ("Not a holy man, but I'm moral in my perverseness, so I support the sex workers unionizing their services") and daffy asides ("as Confucius said", "one of 'em black and the other one white (uh-huh), so if you don't like 'em, you automatically racists (ah, oh well)"). RTJ4 is vital, not only because it's charged and informed by centuries of righteous rage and self-deprecating scorn, but because EL-P and Mike never sacrifice their joy de vive. Run The Jewels are serious and vitriolic, but they are never humor or joyless. RTJ4 is a rollercoaster that soars on the wings true kinships before horrifyingly plunging to the brutal depths of street-level oppression.
6. CHARLI XCX – HOW I'M FEELING NOW (POP) 
Never one to rest on her laurels, Charli XCX is always chasing the next wave. Other artists might have let the success of their third studio album (the long awaited Charli) sink in, but not miss XCX. As a pop star, Charli understands the importance of the present tense and the moment. Her world is one of immediacy, instantaneous reaction, throwaway hedonism and an almost impetuous vulnerability. In this light, How I'm Feeling Now is Charli XCX's defining statement: that simply four word title succinctly captures her entire aesthetic. This is how she's feeling now, what's she's listening to now and what she's perhaps foolishly sharing now. Tomorrow she may well think differently and her tastes will probably change, but she wants to document and capture her experience in real time. In this sense, How I'm Feeling Now is less throwaway pop and more like live reportage on millennial/zoomer existence.
She might rock an artistic filter and blast cutting edge post-PC sonics thanks to AG Cook, but her lyricism is free from any second-guessing. How I'm Feeling Now is the sound of drunkenly commenting on your lover's Instagram feed. There is a surface level naivety to Charli's work, but the unguarded, full-throated immediacy of her stream of consciousness pop cuts deeper than any artful posture or archly articulated misery could ever hope to. How I'm Feeling Now haphazardly veers between the highs and lows of insecurity. During a staggering run of near-perfect glitch-pop anthems Charli runs the gambit from cloud-nine flirtation ("I like everything about you", "[we] went from distant to inseparable types") to negotiating the thorny vulnerability of true commitment ("I don't trust myself alone, why should you love me?", "you might help me, intimacy, I admit I'm scared, maybe you can reach me?"). The result is Charli's best work to date: a record driven by irresistible hooks, impossibly addictive production and the thrill of a young woman embracing both fleeting thrills and her long lingering insecurities.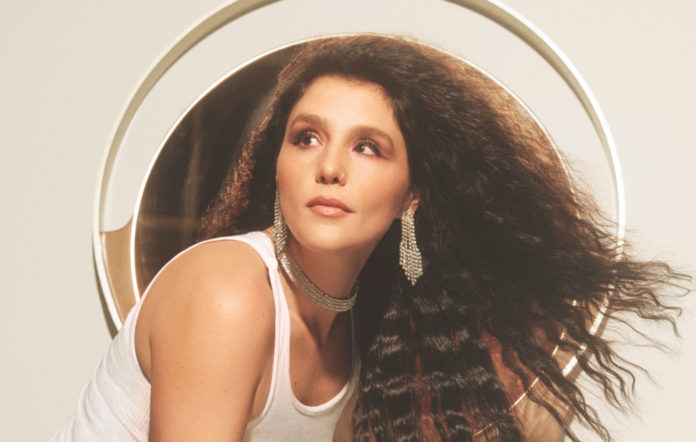 5. Jessie Ware – What's Your Pleasure? (Post-Disco)
Jessie Ware has been on quite the ride from post-dubstep vocalist to serene and sensual 21st Century soul siren via a podcasting career alongside her lovable mother. With each release Ware has become more assured and less concerned with the zeitgeist. She explores the intersections of soul, R&B and dance while residing at the heart of a ven diagram with 70s glitter on one side and 2000s detachment on the other. The question, naturally enough, is who is her music actually for? The answer is simple: herself. Ware is a chameleon who can blend seamlessly into seemingly any soundscape or scene without sacrificing a sliver of her sense of self. Ware is never playing it cool or exuding pretence; she is a woman in love with music who has an intuitive feel for genres that should be alien to her.
What's Your Pleasure? is shot through with disco and funk, the resplendent sound of the sordid cocaine statured streets of the 70s, but underwritten by the strange sounds of Berlin era Bowie, Abba's sugary harmonization and the DIY rattle of an LCD Soundsystem banger. It's all ungodly sexy and sleek in a manner that defies the OTT and overt raunch of the modern pop industry. This is the music of woman who loves to strut, slide and fuck, but who also enjoys sitting around her dinner table and having a natter with her mum. Ware and her shrewdly assembled production team, most notably James Ford of Simian Mobile Disco fame, have sculpted a squelchy, rattling and ever evolving European disco landscape that would bring a smile to face of David Byrne and the LCD displays of Daft Punk, respectively.
What's Your Pleasure? might have finally revealed Ware's true destiny and place within the record industry. She might just be UK's very own Robyn: an eccentric in a completely different and more introverted British fashion, but a woman so astute and attuned to dance and R&B music that she can create perfect pop songs that show no regard for what the mainstream deems to be cool. Jessie Ware has been dancing on her own for a very long time and now we have proof that she can dance, sing and vibe divinely in any setting she sees fit. From subdued glitch-laden grooves and unrequited yearning of "Adore You" to hushed whispers, stately strings and sensual caress of "In Your Eyes", Ware is a woman in total control.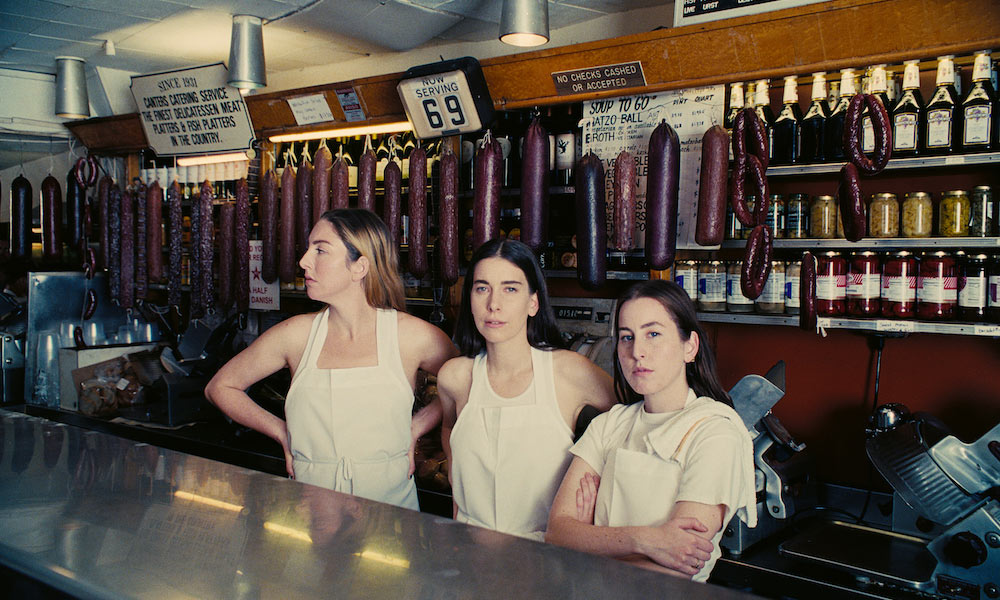 4. HAIM – WOMEN IN MUSIC PT. III (INDIE)
The Haim sisters finally reached their destination. The loose sisterly sunshine pop of their debut, Days Are Gone, the more serious FM radio rock of Something to Tell You and the improvisational dynamism of their live show seamlessly blend together on Women In Music Pt. III. That's not to suggest for one instance that their latest album represents a smoothing of edges, quite the opposite in fact. The sisters instead embrace a diverse range of blissed out influences from slow-stewing alternative unease and the soft lilt of reggae to feather fingered folk and the pitch-shifted, low-end funk of modern R&B. Bizarrely, despite the sonic adventurousness, Haim have arrived at a point where they feel utterly at home in their own skin. Women In Music Pt.III is the 70s-90s-2000s hybrid music they were always destined to create, even as they expand their compositional horizons beyond recognition.
This contradiction in terms is captured perfectly by Danielle Haim's assured lead vocal performance. Her verses are full of unease and isolation as she explores the psychological distance inherent in her relationship before rounding into the most sumptuous and laidback hooks imaginable. Somehow finding a perfect middle ground between extremes, the sisters' playing feels loose and improvisational; full of sly asides and sexy grooves, while adhering to strictures that govern all great pop music. Women In Music Pt. III feels complex and expansive, but only one of its thirteen tracks goes beyond the four-minute mark. This almost beggars belief, when a song like "I Know Alone" feels gargantuan. It is a wonderfully nonchalant sad banger that seems to warp and mutate in slow motion: an internal epic that rattles through Haim's collective subconscious in just 3.46. None of it makes any sense. Every inch of this record feels loose and ragged, like the sisters are dropping in and out of live jams, but there is never a wasted motion as every melody rises at the exact right moment, whether that's the subaquatic rattle of "Up From A Dream", the wounded stream-of-consciousness ranting of "I've Been Down" or the heavenly indie pop of "The Steps".
Miraculously, in an age of eclecticism where bands often abdicate their responsibility to make generational records in favor of solitary experimentation, Haim have emerged as genuinely important outfit. These sisters have serious ambition and the pop nous to transform stylistic experiments and deft understatement into arena sized anthems. Fittingly, for an album of contradictions, Haim are writing laid back, sun weary and intimate songs that feel bigger, more brazen and more addictive than anything their stadium rocking peers could hope to dream up. They are having their cake and eating it too. By embracing their most far fetched and fanciful impulses Haim have somehow delivered the most serene pop record of their career to date.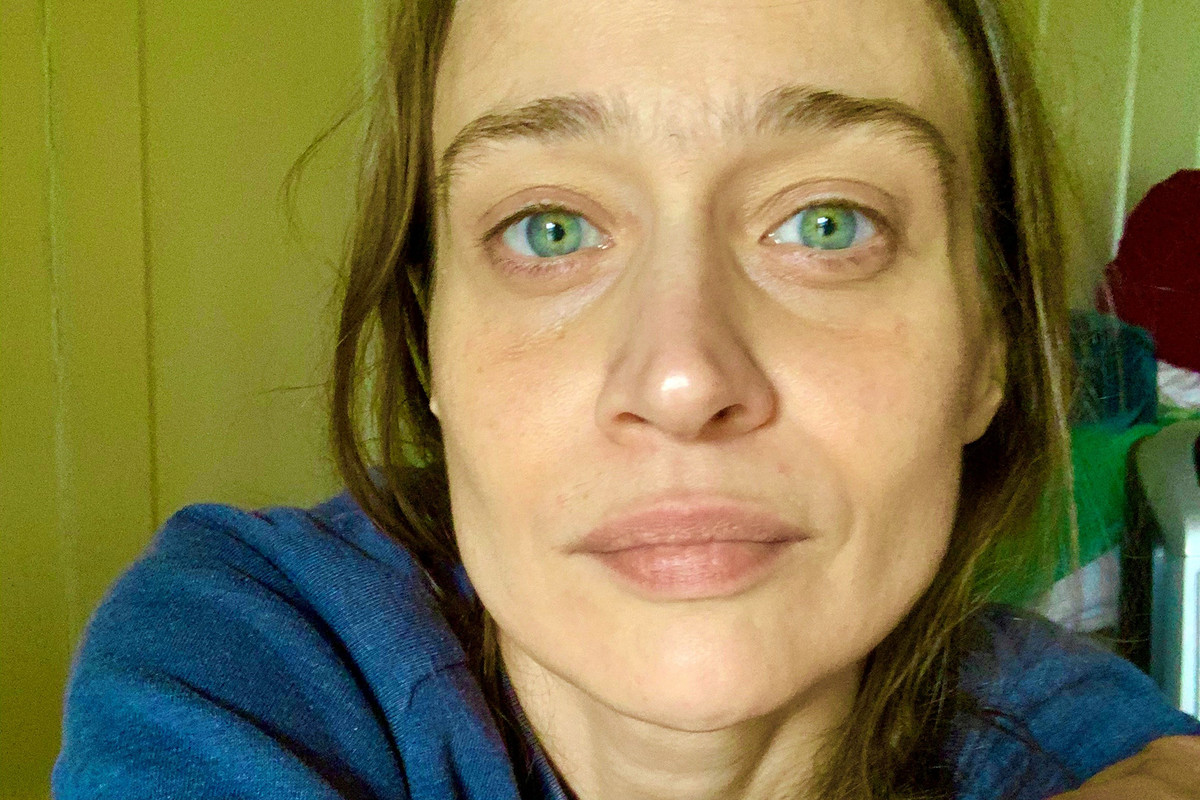 3. Fiona Apple – Fetch The Bolt Cutters (Art Pop)
There's so much poison and poignancy to be found on Fetch The Bolt Cutters that it's easy to become mired in the details of either the narrative or the compositions. Without doubt, it is worth delving into the complexities of such a compelling and deeply layered LP, but it is also worth standing back and taking the long view. There is no two ways about it, Fiona Apple has delivered a virtuoso performance, not as a technical vocalist, but as a star. She can seethe like Nick Cave and sooth like the finest late night lounge singer, but the joy of Apple's performance lies in her seamless shifts from one extreme to the other (and any one of a million points in between). It is a genuine pleasure, even amongst the psyche-scraping-darkness, to follow Apple's performance from a simple sentence's starting syllable to its unpredictable conclusion. She might offer a lovely stream of consciousness diversion ("there's a dress in the closet, don't get rid of it, you'd look good in it, I didn't fit in it, it was never mine, it belonged to the ex-wife of another ex of mine") or a surreal bluesy scream of self-assertion ("I spread like strawberries, I climb like peas and beans, I've been sucking it in so long, that I'm bursting at the seams"). In other words, it's the journey not destination. This is live action processing: Apple is likely as surprised where her subconscious takes her as we are.
Fittingly, Fetch The Bolt Cutters ends with an understated anthem of endurance and continuance. "On I Go" is a statement of belief, a simple chant Apple used to endure a night in jail following her arrest for drug possession. The point, however, is larger and more satisfying. Whatever indignities she may have to suffer and no matter what mess she gets herself into, one fact remains: she will "go on".
The path ahead may be circuitous, it might dissolve and rearrange in front her very eyes; she may find her self screaming, crying, laughing or wearing a crooked smile, but she will endure, evolve and move forward. After all, a long long time ago Shamieka said she had potential and, while Apple might still struggle with the demons of her past (and society at large), she has fulfilled that potential and then some. Apple has long since freed herself. She now stands at the precipice, arms outstretched, offering her trusty bolt cutters for any woman brave (or desperate) enough to reach out for them. Read The Full Review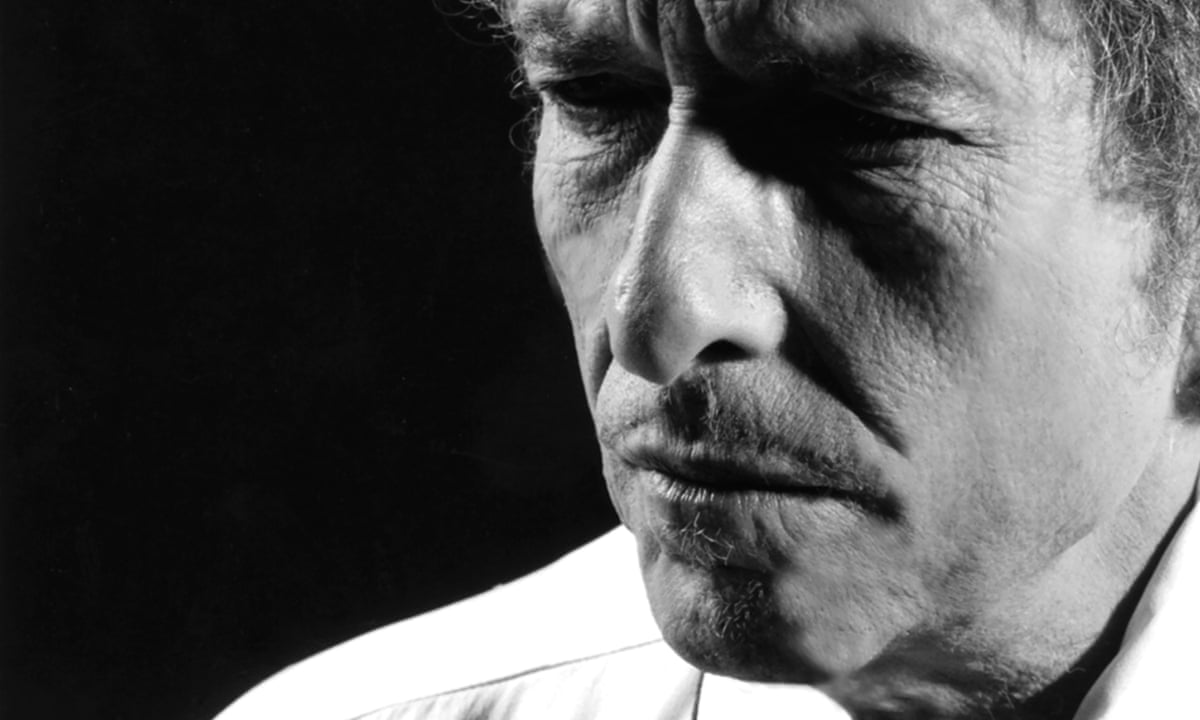 2. BOB DYLAN – ROUGH AND ROWDY WAYS (AMERICANA)
60 years into his career, Bob Dylan has somehow stumbled upon best and most accomplished backing band to have ever supported him – and that is quite the compliment consider he once played with The Band. Rough and Rowdy Ways is deceiving. At times it threatens to meander and churn on a single motif for six minutes straight minutes, only to be enlivened by the heart-breaking addition of accordion or the most deft and understated of collective swells. The playing is uniformly tender, slowly tugging at the heartstrings, employing the most imperceptible of momentum shifts; emotional complexity is layered without a hint of showiness. Instead, the backing tracks are evocative of the great American songbook and its accompanying imagery. Smoke filled bars and the lamp lit streets loom large as Dylan forcible drags his weathered and distorted vocal through a collection of staggeringly beautiful streams of consciousness.
Dylan gives away the game at the outset. "I Contain Multitudes" is a beautiful ode to the breadth and depth of the human condition. The perfect table setter for a record that makes it clear that Dylan is not only the product of 79 years of globetrotting experience, but a rich cultural inheritance. He inhabits his every national, cultural and religious myth. He is born of love and hate, Beatles and Stones, Russell and Liberace, Ginsberg and St. Paul. The amorphous physical mesh of permeable cells that we know as human existence is mirrored by a porous and shifting cultural self, and yet, for all we contain, for all we embody, it is never enough: "I can see the history of the whole human race, it's all right there, it's carved into your face/Should I break it all down? Should I fall on my knees? Is there a light at the end of the tunnel, can you tell me please?"
Not content with joining this grand cultural tapestry; Dylan remains mortal and corporeal in his concerns. He is still desperately yearning for companionship and spiritual reconciliation. There is a recognition of his physical decay and the long journey he's undertaken, but as his most cherished friends die his yearning only grows stronger. The result is a majestic and knotty collection built on simple but effective rhyme schemes, that confronts three contradictory impulses: to embrace and inhabit his place in our grand cultural continuum, to face down a death that may be drawing near and, lastly, an urge to feel, fuck, love and lose himself like teenager. These themes interlink and clash seductively. The middle ground between open-minded acceptance and pleading desperation proves both profound and devastating.
It feels churlish to critique Dylan's voice, especially at this point in his career, but there are moments on Rough And Rowdy Ways where it's hard to avoid imagining these poetic couplets sung in younger and more tuneful tones. "Key West (Philosopher Pirate)" is a sumptuous and romantic reverie that is charged by the vulnerability and fragility of Dylan's voice, but is also clear that Dylan is reaching for tones and keys he can no long produce in his old age. Like Leonard Cohen on his final releases, this vulnerability proves both heart-breaking and potent, but it's hard to avoid imagining these songs sung in perfect voice. It's fitting for an album defined by shape-shifting temporal confusion that much of Dylan's poignancy and power comes from a lack or an absence of what once was.
Rough and Rowdy Ways comes full circle with "Murder Most Foul" and the death of JFK – a man who never had to grow old and see himself written into Western cultural canon (the past tense) as he still lives and breathes. The former President escaped the purgatory of a long and lustful twilight; he was extinguished in split second that Dylan artful reimagines in a longform surrealist fantasy. The image is of Kennedy lying with his brains splattered in the back of ambulance, speeding hopelessly to Parkland hospital and somehow listening to Wolfman Jack playing the sounds of the rock and roll revolution (past, present and future) on the car stereo. Kennedy slips not into misery, although there are plenty of irrepressibly bleak moments, but into a glorious reverie fuelled by a pop-culture about to enter a globe conquering golden era.
Dylan is afforded no such escape. He is a survivor, a stuck needle, a troubadour who won't cease his travels, an old dog whose libido will not be laid to rest, a prophet of "that old time religion" of rock and roll, still howling from his "12 pulpit.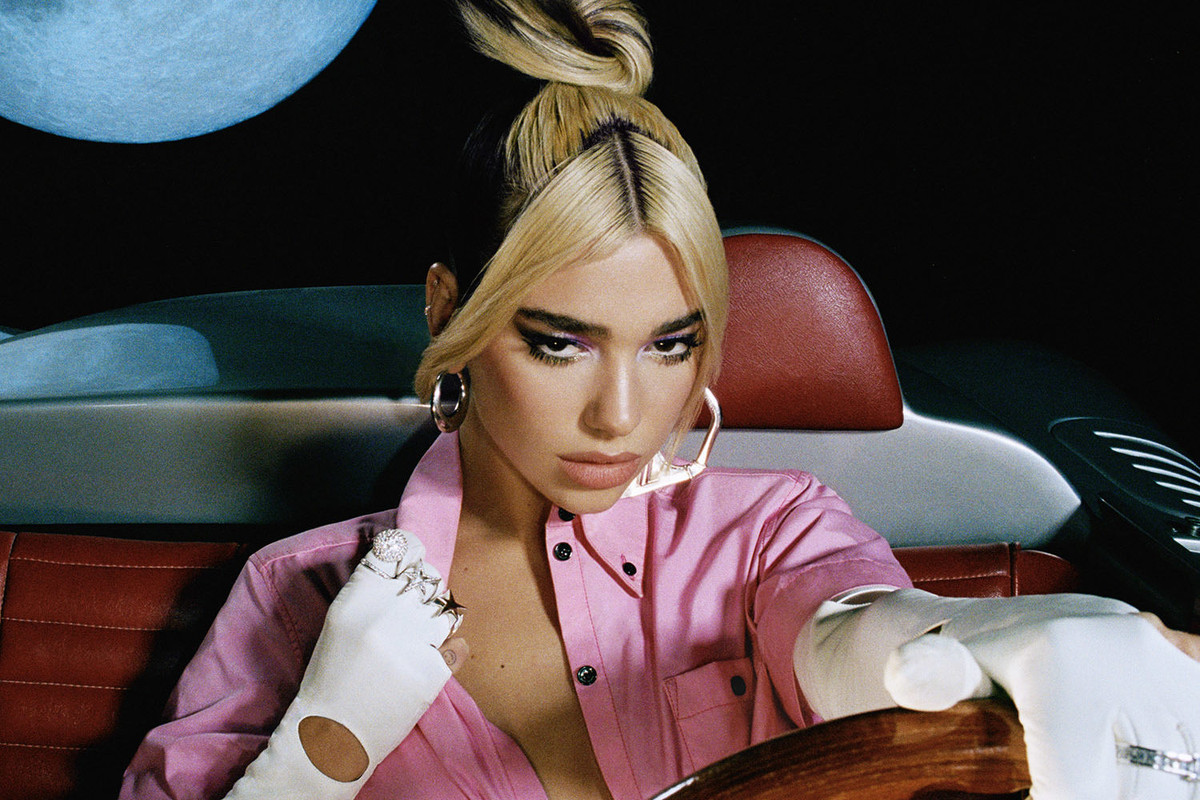 1. Dua Lipa – Future Nostalgia (Pop)
Before I share the highlights from my feature length review of Future Nostalgia, it is worth reflecting on the impossible choice between Fetch The Bolt Cutters, Rough and Rowdy Ways, and Future Nostalgia. One record uses the confines of lockdown to cut to heart of thirty years of cruel neurosis, the next tries to capture the strange mythos and tragedy of the entire western cultural canon, and the latter, well the latter wants to dance and fuck. So why has dancing and fucking won the day?
Quite simply because it is more joyous and enlivening than the other albums were wounding or inspiring. Future Nostalgia offered an escape: a vision of the world we had temporarily lost. Rather than inspiring sorrow or regret of what we could no longer enjoy, Future Nostalgia transported the listener to the very heart of the dancefloor, capturing all the freedom and frivoity of those careless and carefree nights. Dua Lipa served up a slice of normalcy and joy in a year that was ruined for so many millions. Future Nostalgia is the irrepressible spirit of great pop music past, present and future, that no pandemic is capable of crushing. It would have been the best pop album in any year, but in 2020 Future Nostalgia felt like a lifeline…
"Suffice to say, Dua Lipa will not be taking anyone by surprise second time around. All eyes and immense scrutiny are directed at Lipa's every release – not in hopes of tripping her up, but because the world is expecting greatness – a couple of bangers will not suffice. Well, if a critical Maginot line has been constructed, then I'm happy to report that Future Nostalgia is a veritable blitzkrieg: a stunningly sleek, immaculately executed, 37-minute decimation of any and all resistance. Putting preposterous analogies to one side, Future Nostalgia is an absolute riot: a thoughtful, empowered and enlightened love letter to dance music, glorious sex and the UK's 21st century popstars.
Dua Lipa proves keenly self-aware without remotely over-thinking even a second of this breezy LP. On the deeply funky opener and title track she lays her cards on the table. She knows she has to live up to the hype, but she's not sweating it: "you want a timeless song, I want to change the game/like modern architecture, John Lautner coming your way". Confidence is the order of the day and Lipa exudes cocksure swagger in abundance ("No matter what you do, I'm gonna get it without you/I know you ain't used to a female alpha"). She is a barbed tongued force of nature: her sheer confidence combined with the robotic funk march of arrangement propels everything onwards. This is pop music destined to inspire struts and strides.
It's hard to stress just how phenomenal a table setter "Future Nostalgia" proves to be, not only is it a perfect pop single and mission statement, it's a promise that Dua Lipa goes on to fulfil. In a sense this album is defined by nostalgia (from a cavalcade of sonic reference points and a glorious resurrection of naturalistic, pre-EDM dance music), but it never, not for one second, sounds dated. This is modern music. Future Nostalgia manages to delve into the past without being reverential or retrospective, this is music that lives, breathes, pants and foams: each beat and groove feels urgent and alive. Dua Lipa is delivering, however improbably, Future Nostalgia…
…Dua Lipa and her producers have sculpted a love letter to the naturalistic, pre-EDM, non-Balearic dance music of the 00s, 90s and 70s as well as the great British female popstars of this century. Despite the nostalgia, Dua's sophomore release never feels retrospective; it is urgent, energetic and utterly consumed by the sensation of swaying in unison on the dancefloor and having your brains fucked out in the bedroom.
Dua Lipa's headstrong Future Nostalgia is a buoyant, breezy and brilliant love letter to classic dance music and glorious, consensual, earth-shatteringly good fucking. Tragically, thanks to Covid-19, we are in lockdown and cannot race to the nearest dancefloor to find love (if only for a night) soundtracked by this glorious, shimmering, stallion of record. That being said, statisticians are predicting a fresh baby boom to emerge while we're all stuck in social isolation, well Dua Lipa's fuck-friendly Future Nostalgia is certainly doing its level-best to make those projections a reality." Read The Full Review