The Top 100 Albums Of 2020 (#40-21): Lady Gaga, The Strokes, More
January 4, 2021 | Posted by
Don't forget to catch up on Part One and Part Two, before diving into the top 40.
Disclaimer: I am only one man with limited time and, in 2020, I undertook a law conversion (hence the drop of in features in the winter), so if your favourite record is missing chances are I just haven't heard it yet, so please share your favourite LPs below the line.
Equally, because I've been extremely busy, this list leans heavily on albums that I have reviewed (big names, big hype releases) as there are still a host of records I'm desperate to hear, but will not include without having listened to them in full (Thou, Pallbearer, Sasha Sloan, The Koreatown Oddity, Napalm Death, Thundercat, Idles, Against All Logic, Declan McKenna, etc…).
40. Soccer Mommy – Color Theory (Indie)
"Stain" is the best of the moribund bunch, as Soccer Mommy's needling vocal is set against a coarse and persistent chugging guitar. The composition is knowingly minimal and almost painfully harsh (recalling EMA, Angel Olsen and Lucy Dacus, respectively), but Allison's vocal absolutely soars, almost in defiance. The knife is being brutally twisted as Allison mixes the plainspoken promises of her lover with the macabre poetry of her internal monologue ("you say we were built together, scribbled on a piece of paper and scattered apart"). Theme of paralysis remerge in the album's darkest depths. Rather than lying immobile in bed, Soccer Mommy is now rendered speechless, unable to respond, react or halt the slow motion catastrophe occurring before her eyes. She is choked by her partner's love: "and I hate the things that get trapped inside my throat/How you made me feel with your words like chloroform".
Color Theory is a fitting follow up to the majestic Still Clean. It is bigger, bolder, more varied and more beautiful than its predecessor – but it's also chronically depressing. The escapism and energy of old has been paralysed by chronic anxiety and the slow death of the singer's mother. This does not result in moribund music – far from it – Soccer Mommy's sophomore LP is routinely divine as Allison turns her hand to practically every relevant bedroom indie aesthetic of the last three decades. Instead, it's her spirit that has been crushed. This magnificently sorrowful and almost stubbornly somber album is most definitely by (and for) the weak of heart. Sophia is a miserablist. There's no use hiding it and she had no luck fighting it, so she wears her misery like both a badge of honor and a scarlet letter: "I can't lose it, the feeling I'm going down". Read The Full Review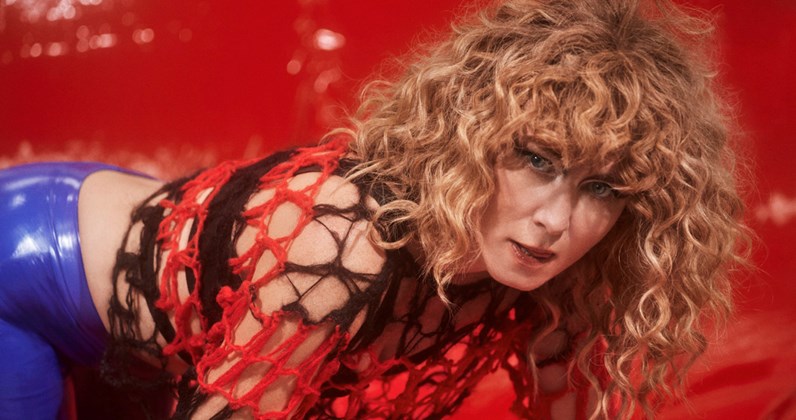 39. Roisin Murphy – Roisin Machine (Dance)
Lockdown was destined to inspire a wave of creativity. So many great artists were stuck at home with nothing to do but create. However, few would have imagined that a period of extended isolation would lead to a dancefloor troubadour like Roisin Murphy to turn in her career best work. This eponymous release is masterful, stately and understatedly sexy reflection of the deep pulsating infinity of the dancefloor. Perhaps lockdown allowed Murphy to reflect on being lost in a single moment. The way a solitary snap or dip of the beat can hold a human body transfixed for hours at a time. Roisin is in no rush, her vocals do not hurry to fill the gaps and she rarely shows interest in the type of chorus you'd expect on a conventional "banger". Instead, she cultivates deep and lasting grooves while offering gloriously illusive reflections on wanting something more than a throng of sweaty bodies or a cavalcade of cheap sex can offer her. What's remarkable is that Roisin never threatens to drift into sad banger territory. She isn't dancing with a tear in her eye, nor is she dancing alone: instead, the metronomic march of the beat allows her to tap into an introspective undercurrent. The references to dance, house, soul and R&B history are sublime, but never gimmicky or reductive, instead Roisin shimmies through the sequin-clad-decades wondering if one woman truly can have it all.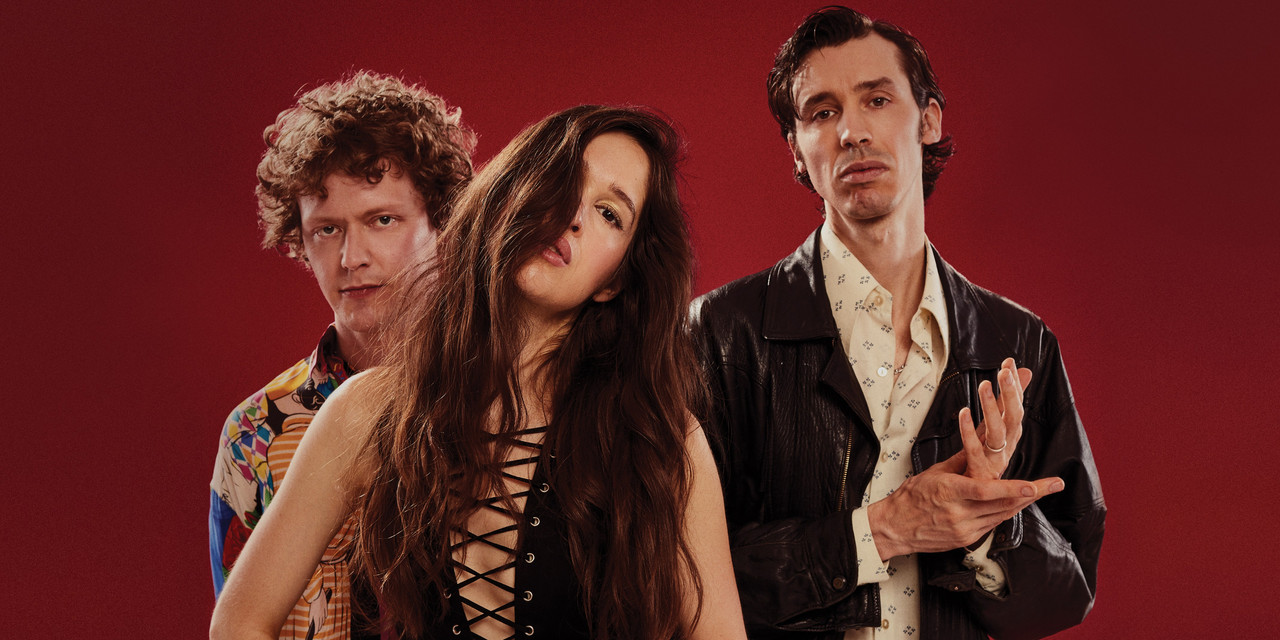 38. Marie Davidson & L'Œil – Renegade Breakdown (Electronic)
The mercurial queen of bloodletting on the dancefloor returns, and this time, she has some friends in tow. Marie Davidson's backdrops might be less minimalist as her pulsating monologues explode into glorious lounge pop anthems thanks to L'Œil Nu, but the song remains the same. Davidson is going to lyrically undress her audience. Like Jean-Paul Marat if he found himself behind a set of decks instead of soaking in the tub, Marie is allowing all her disdainful bile to pour forth. Davidison is a one woman rent-a-quote at this point: "the uglier I feel, the better my lyrics get", "Your pointless opinion, I couldn't care less, how do you come up with such meaninglessness", "My life is anti-strategic" and "I really don't need your applause, your party sucks anyway." Oh and that's just the first track. Marie does allow melody and a little vulnerability to sneak into her songcraft without exposing a single chink in her armor. Instead, Renegade Breakdown bristles and explodes with sonic possibilities. Davidson's horizons are expanding. The sound of underground sweatboxes is being slowly discarded, in favor of a spacey, cinematic, end of the party broken grandeur fit for the biggest of stages. Whisper it, this speaking-singing superstar is drifting towards something resembling low-key prog. Like Roger Waters when he disappeared inside his own arsehole to create (another) career defining masterwork, by indulging her every impulse, both inside and outside the club, Davidson is beginning to transcend the self-imposed strictures of her sound.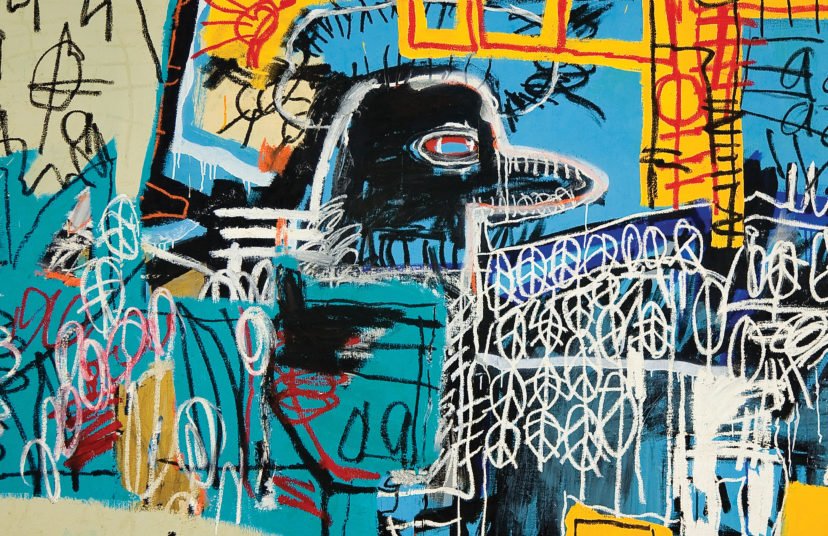 37. The Strokes – The New Abnormal (Indie)
There is an unmistakable beauty in watching a band once famed for their youth and beauty looking back and reflecting on how the site of their moment in the sun has not only been "swallowed" and "silenced", but pathed over and erased, while they themselves still stand. The New York City of old is gone, but they remain with a job to do and relationships to nominally retain. "The only thing that's left is us, so pardon [that] the silence that you're hearing is turning into a deafening, painful, shameful roar". It's haunting and beautiful endnote, but it does not depict The New Abnormal as a whole. The Strokes haven't crafted a desperate howl in the dark. For all the album's brooding confusion and stifled romanticism, this isn't a retrospective "after the party, we are what remains" record. They are key themes without question, but The New Abnormal is in fact a surprisingly joyous reminder that five older-but-no-wiser scene survivors can do more than merely co-exist: they can be friends, they can harmonize and, most importantly, they can rip it up. Read The Full Review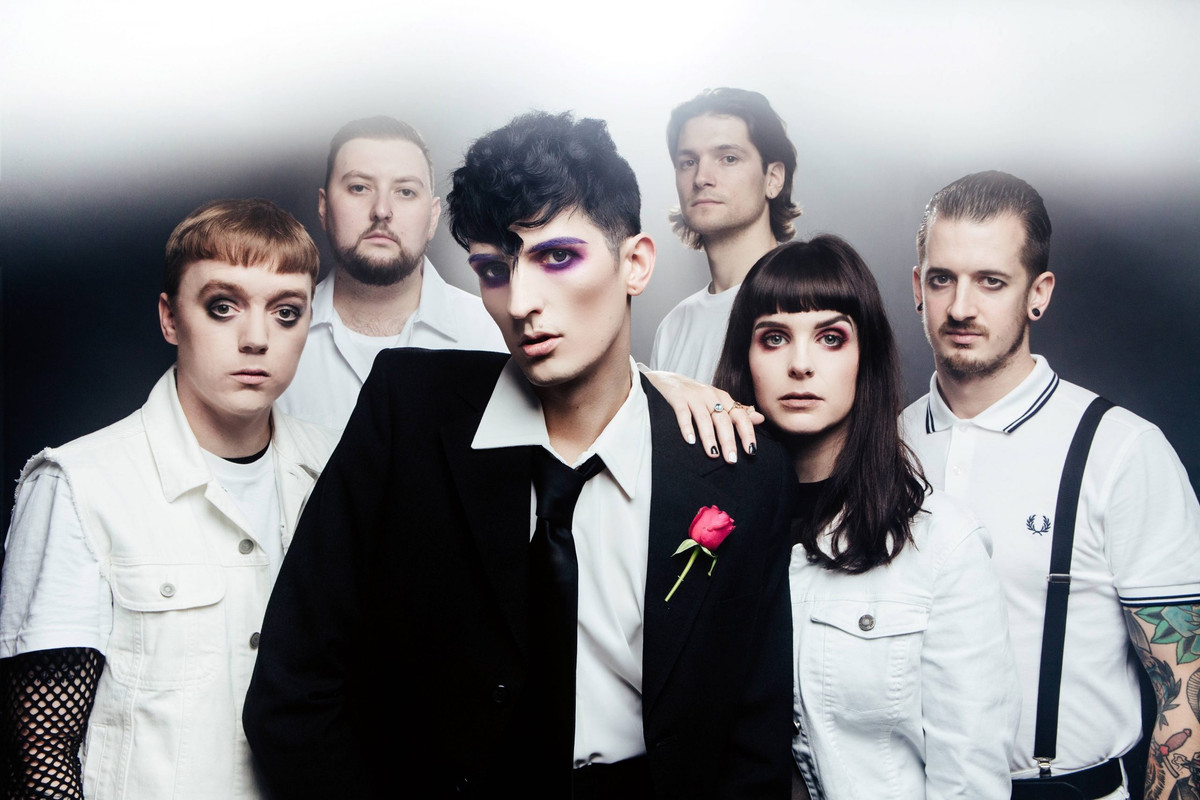 36. CREEPER – SEX, DEATH & THE INFINITE VOID (ROCK)
Following up Eternity, In Your Arms was always going to be difficult, but Creeper have seemingly raised the stakes with the wonderful and wilfully melodramatically titled Sex, Death & The Infinite Void. The message reads loud and clear, the band will never shy away from either ambition or preposterousness: they are a rock band who up the ante.
Album opener "Be My End" suggests that little has changed in Creeper's world. They want to be ridiculous and vital. The kind of band who can speak to a generation of teenagers while mercilessly undermining their own severity with sly asides, 50s pop allusions and a tonal flippancy that defies a lyric sheet that coos "I don't want to die tonight at the hands of anyone else, but you". Like a gloriously camp and chronically depressed offspring of Springsteen and Jarvis Cocker, Will Gloud practically whispers in his listener's ear: what if we just lived the cliché? Of course, all their seething rock & roll heroism and emo earnestness is filtered through the moribund gloom of goth and the arch eye rolls of synth pop. The result is a world of deadly serious insincerity, where perfect women kiss in "the acid rain". At times, the arch ridiculousness of it all can prove wearing, but Creeper lay their cards on the table at the outset with an illusion to "Common People" – Creeper might as well be dyed in the wool romantics and rotten street punks simultaneously, "because there's nothing else to do".
"The world seems to be ending constantly…I'd shed a tear if I could spare the time". No lyric better captures the ethos of a band who inhabit the middle ground between hysterical laughter and uncontrollable tears, whose music deserves to be both dismissed for its posturing and wholeheartedly embraced for vitality and bravery ("I break into your house each week, to sit and watch you as you sleep"). Creeper want to be big, bold and utterly essential, but they never, not for one second, lose their sense of humor on Sex, Death & The Impossible Void: a flawed (the hooks could use a little work), droll, enlivening and seductive listen.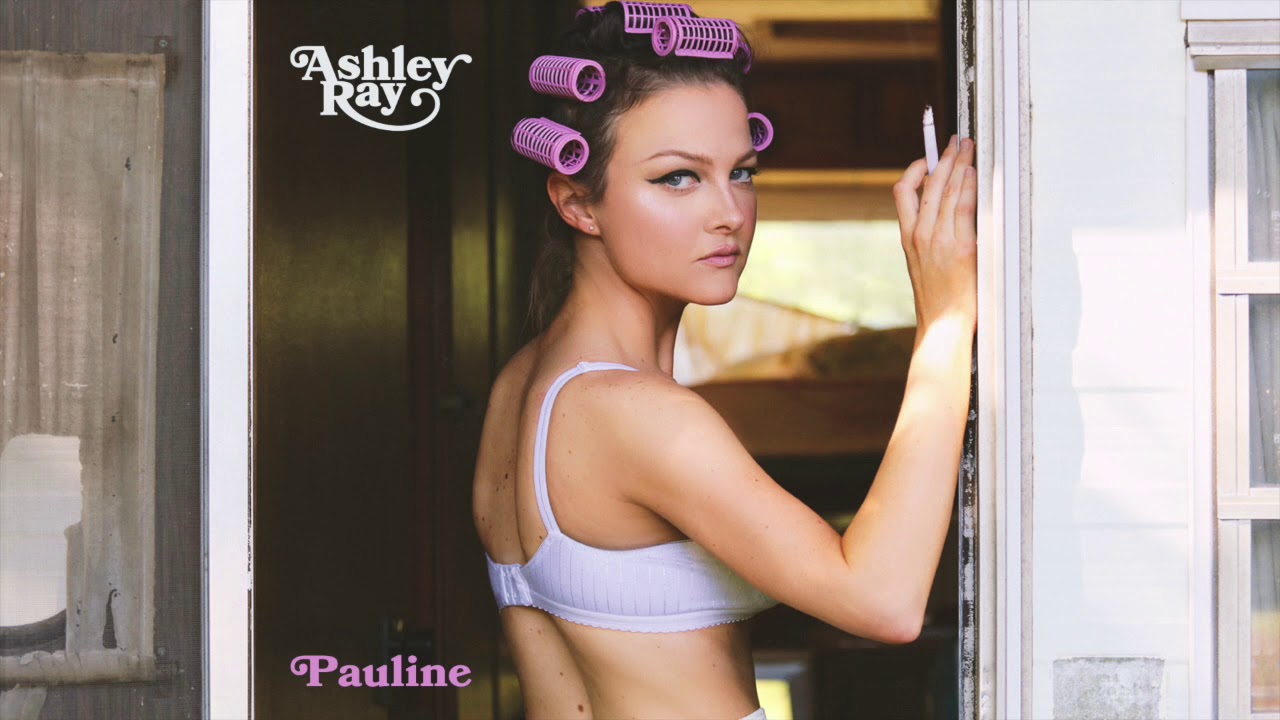 35. Ashley Ray – Pauline (Country)
Toeing the line between traditionalism and modernism is the challenge that every modern country artist faces. The desire to preserve what was (a sound and perhaps a way of life) and a desire to be your own self, a 21st Century woman, without becoming just another pop artist. Ashley Ray treads this line deliciously by sharpening her edges and puncturing any underlying assumptions with a lyric sheet that cuts deep. That's not to say Pauline is blunt or brutal. Ray drifts effortlessly between stately laments and rowdy rockers. Her ultimately gift is an ability to sing at a lonesome, lingering and regret-laden tempo that conceals her dark turn of mind. There's grit under her nails and misery hiding behind these classic images of Americana, but a warmhearted too. Pauline thrives in what it leaves unsaid. "St. Patrick's Day" is awash with glorious images and Ray doesn't feel the need to explicitly puncture these illusions. The misery and disquiet in her tone speaks volume. Pauline only stumbles when Ray cranks up the rawk. "Slurry" is fun, but it can't match the eerie wordless tension the title track or the feathery narrative dash of "Warm Body". Ray is clearly a ferocious talent and Pauline is her coming out party, an outpouring of raw attitude built on bad decisions and worse situations.
34. Rina Sawayama – Sawayama (Pop)
Japanese-British superstar-in-waiting Rina Sawayana has been hotly tipped for so long it had begun to feel like a performance art parody of it-girl expectations. Despite the wait, the arrival of Rina's studio debut feels unshakably assured. It only takes one track for Rina to simultaneously assert her pop supremacy and contextualize the ancestral ache she has always carried by inviting her listeners to join her in impending conquest ("Dynasty, the pain in my vein is hereditary, running in my blood stream"). From there on in Rina is off to the races. Blending genres with abandon, Sawayama soon embraces a bonkers hybridization of the 21st Century magpie sensibility spliced with the retro palette of the 90s. Like both Grimes and Poppy before her, Sawayama is anxious to combine the elastic grooves of nu-metal with knowingly bratty pop. Rina goes a step further, however, by folding the shimmering and more muted tones of 90s utopian R&B into the mix. The quiet-loud, cute-violent dichotomy is almost a cliché in 2020, but it's hard to deny the brooding brilliance of hearing Rina both sweetly coo and grotesquely scream: "have you ever thought about taping your big mouth shut?"
Mercifully, Rina is so full-to-overflowing with reckless ideas and snarling attitude that she doesn't stay in one place for long. The rock bombast gives way to big room house parodies, lurching histrionics, sensuous synth-pop and a thousand other hare-brained experiments. "I'm so confident" is Rina's battle cry and it is that self-certainty that makes this collection work. She will stride into fresh sounds and scenes without a second thought. She might appear insincere and occasionally underprepared (her rapping is ropey to put it kindly), but she walks into each new environment like she owns the room and that attitude alone carries the day. Sawayama is a more is more bombardment. Sawayama is her dynasty, she is our dictator and this is her mismatched North Korean/Trumpian palace of luxury level bad taste.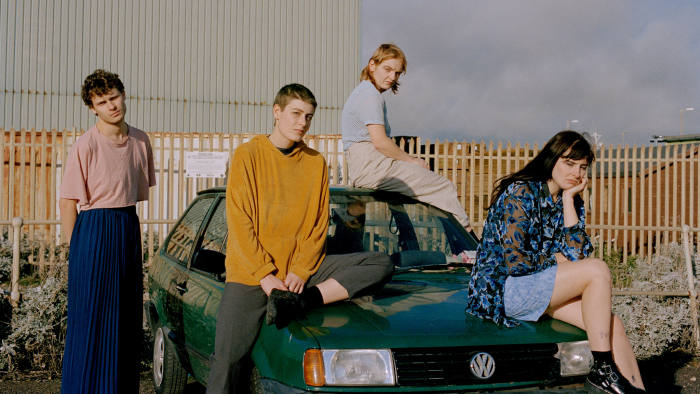 33. Porridge Radio – Every Bad (Indie)
Porridge Radio might well claim to be the most defiantly indie band in the world right now. Not only do they have the prerequisite hype (frontwoman Dana Margolin has already described Porridge Radio as the "best band in the world"), but, to top it off, their album starts of with a single called "Born Confused". However, this is no dropout-and-drone-on hype job. Every Bad offers the tantalizing blend of wonderfully essential rent-a-quote lyricism ("You won't like me when you meet me, you might even fall in love", "I'm bored to death, let's argue") and visceral spleen venting angst. Dana Margolin's gift is that she understands that solipsist drama of the greatest outside rock music. Sure, there might be a veneer of intellectualism and a vague anti-gloss impulse, but at the heart of Every Bad is a fragile egoist who wants to be loved and, if she can't be loved, then she wants to paint the walls with her blood in a farcical, theatrical gesture. Porridge Radio's music straddles the border between sincerity and a goading, sardonic dismissal of sentiment. Every wounded emotional outpouring is laced in sarcasm and droll disinterest. It would threaten to wear thin were Porridge Radio not so insistent that they are fundamentally confused. They are smart enough to dissect and discredit, but not clever enough to actually get what they want or feel anything resembling happiness. The result is a build-up of prickly resentment and snarling anguish that bubbles over into a pitbull of a rock record.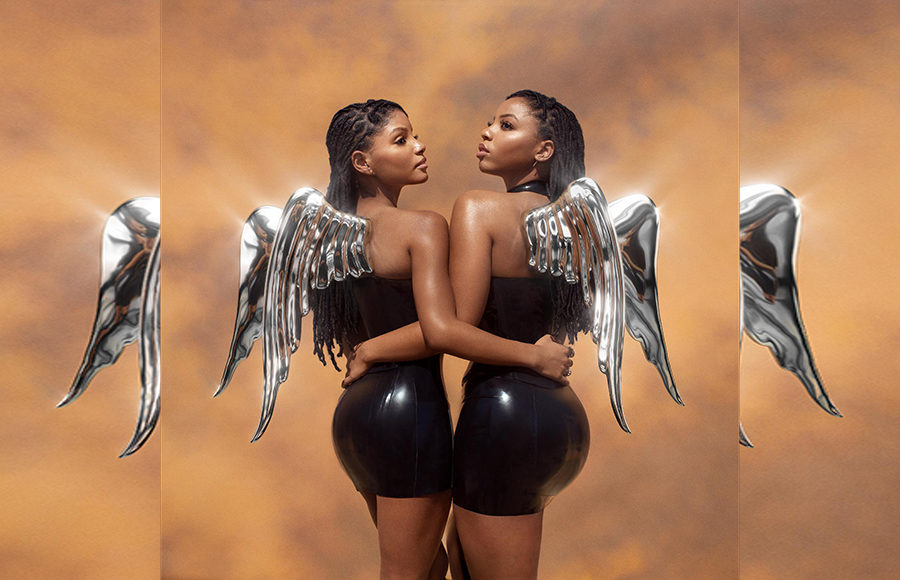 32. Chloe x Halle – Ungodly Hour (R&B)
Taking the gargantuan leap towards superstardom on the sophomore LP, sisters Chloe x Halle sound bigger, sexier, more soulful and more direct than ever before. "Forgive Me" sets the tone, a false apology par excellence, that blends the pithy wit of great pop with the cacophonous drama of classic R&B. This is Chloe x Halle's greatest gift, their music slips between conventions that the older generation of soul listeners would recognise, while serving up strange, hypnotic and eminently danceable hybrids of electronica and hip hop. There is little in the way of conventional R&B composition in their arrangements. "Baby Girl" is pure silk and smoothness on Chloe x Halle's end, but it's distorted and awash with broken syncopation when it comes to the production. The potential for a cumbersome clash of cultures is high, but the sister's sense of control is unshakeable. Chloe x Halle can find the sweetness and sensuality in any soundscape. The dichotomies are at times extreme, insistent snaps set the scenes for serene tales of womanly seduction, while the sisters' most strident vocals are paired with Swae Lee's lurid rhymes and a beat that springs and claps with delicious strangeness. Ungodly Hour might thrive on radical juxtaposition, but it proves an utterly mellifluous and sensuous listen: a perfect blend of classy vocals and dynamic, futuristic production.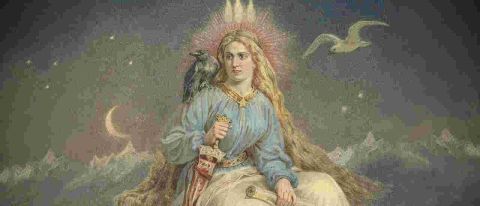 31. Solstafir – Endless Twilight Of Codependent Love (Metal)
With their black metal roots firmly in the rear-view mirror, Icelanders Solstafir reach new heights on their seventh studio LP, Endless Twilight Of Codependent Love. The title and the accompanying art are so brazenly portentous that it's hard not to fall in love with the band all over again. However, as always, the proof is in the pudding or, in this case, in the gloriously gloomy realms the fourpiece conjure. They are certainly in no rush. Solstafir are at their best when they let their artistry unfold at a glacial pace and migrate toward completely unexpected destinations. "Akkeri" showcases the entire breadth of the band's ambitions. Around the five-minute mark the track's strained brutality is replaced by ambient atmospherics that have the chilling beauty of the continental ice drift. This shift alone would be thrilling, but out of the ocean arises a delicious and ridiculously catchy indie riff which soon transforms into a luscious 80s video game gallop. A sensible person might find themselves asking, "what the hell is going on? I thought this was a serious contemplative piece?", but it's hard to care about the tonal dislocation when it sounds so damn good. In fact, the wilder and weirder Solstafir get the better. On "Her Fall From Grace", the band wholeheartedly give themselves over to a distinctly emo bedroom lament that feels like a Blink-182 anthem (complete with na na nas) performed in the style of maccabre torch song. The album is genuinely delightful in its depression and Solstafir, like Floyd in their pomp, prove adept using a somewhat farcical lyric sheet as the jumping off point for a poignant exercise in instrumental naval gazing. Endless Twilight Of Codependent Love is album of surprising depths that reaches far beyond the post-metal niche.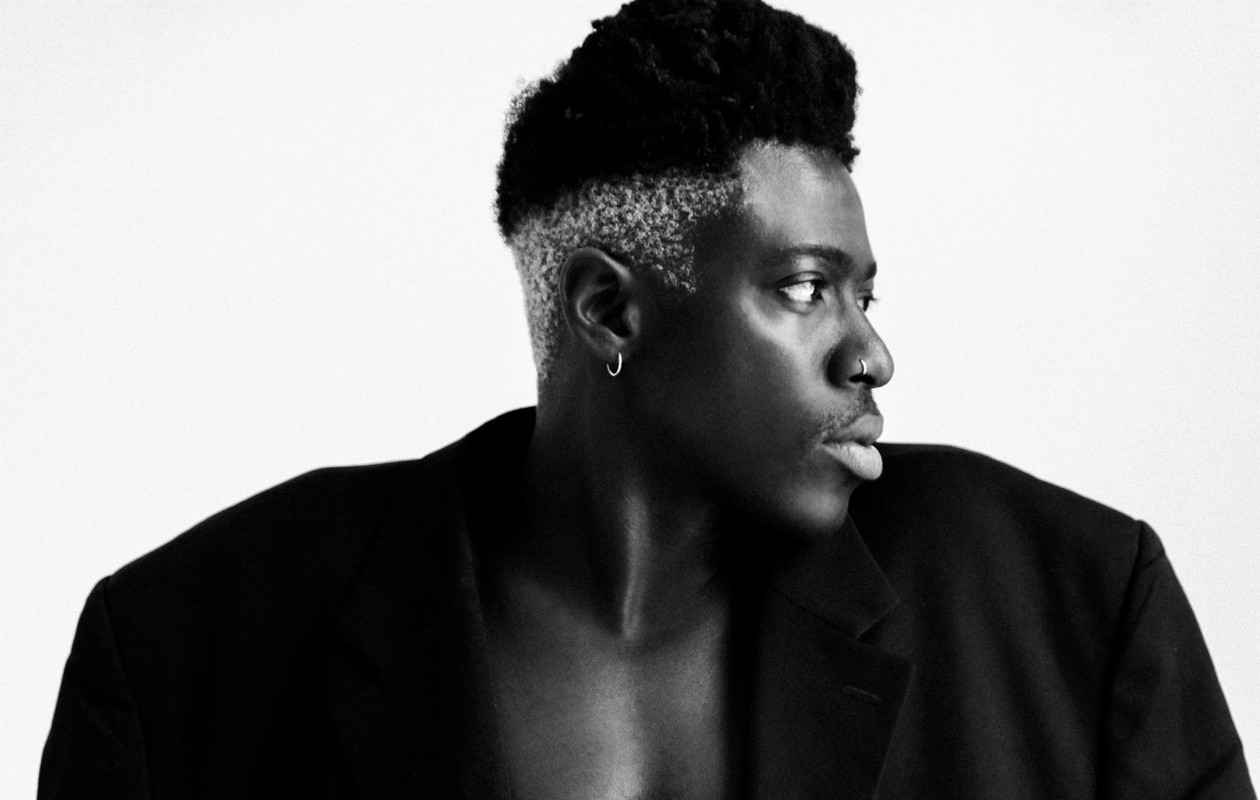 30. Moses Sumney – Grae (Art Pop/Indie)
Sometimes you have no choice but to sit back and admire. Grae is a staggeringly ambitious double album, but more than anything else it is simply beautiful. Moses Sumney proves immaculate as composer. Grae is rich, both in sounds and content: the work of a virtuoso performer who has no interest in flash. Sumney manages to capture the best elements of Sujfan Stevens and Anohi's insular creative without sounding indebted in the slightest. Sumney finds a mood or a ghostly sentiment and ruminates. Each song feels strangely formless, even as Sumney drifts towards delicious refrains and carefully crafted choruses. There's a wonderful improvisation quality to the entire collection, as if Sumney is just riffing on a single idea ("How am I supposed to sleep at night with this cavity by my side?"), however this organic and tender feeling belies a compositional wizardry. Sumney might allow each instrument or vocal run ample room to sink in or float off in unexpected directions, but he always ensures that each fleeting thought experiment rounds towards a satisfying conclusion or unexpected hook. In this sense, Grae blows Aromanticism out of the water. His debut might have been lauded, but it only hinted at a potential that has now been wholly realised. Sumney could trim and refine his impulses to create a punchy 35-minute-LP, but it could not better the thrill of inhabiting his wide-open subconscious for a full hour. So, sit back, strap in, and lose yourself in Grae; an album that takes simple strays thoughts ("strange how what heals can also kill") and allows them to blossom into hybrid hinter/wonderlands of sound and expression.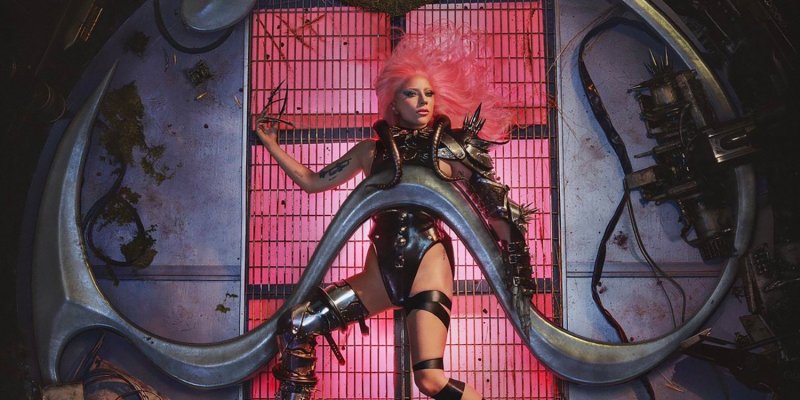 29. LADY GAGA – Chromatica (Pop)
Lady Gaga enters a fresh decade at a crossroads in her already strange and storied career. On the surface she's never been bigger or more ubiquitous. Her performance in A Star Is Born, combined with its rampantly successful soundtrack, have restored Gaga to the pinnacle of the pop charts while her One World Concert for frontline workers during Covid-19 pandemic earned her plenty of public good will. She is undeniably riding high, but in the same breath, Lady Gaga the artist has been floundering after a series of intriguing, good-but-not-great studio projects that failed to capture either the public's attention or the pop cultural moment.
Into this strange no-man's-land between unparalleled success and strange irrelevance comes Chromatica, Gaga's sixth studio album. The record has been heralded as Gaga's triumphant return to the joyous dance-pop jams of The Fame and Born This Way, but that's only half the story. Gaga has masterfully tapped in the European legacy of 90s dance influences and the distinctly American proto-house sounds that defined much of the underground LGBTQ+ scene in the 1980s, but Chromatica quickly takes a darker turn. Against this background of pulsating beats, euphoric headrushes and playful ad-libbed asides, Gaga chooses to let her guard down. The artifice and aesthetics remain in place in the music videos, but the lyric sheet is fraught, vulnerable and riddled with self-doubt, even as Gaga unleashes a series of stadium sized hooks. Her relationships crumble, she is abused, her joy is feigned and the fame that once sustained her now reduces her to tears that she cannot show. The resulting sound is wilfully contradictory. Gaga will ride a preposterous groove and sing like an alien automaton as she pops pills to sooth a psychological break ("my biggest enemy is me, pop a 911, then pop another one"). At times the juxtaposition proves distractingly stark, but while a more traditional "piano ballads and heartache" formula might feel more coherent, it would miss Chromatica's core conceit: that Gaga wears layers of armor and erects walls of artifice to protect herself from an array of agonies and indignities. The parties and pomposity are inseparable from the malaise and mistreatment – and, as such, it is more honest and more true for Gaga to let her guard down in the form of brilliant and ungodly danceable club music.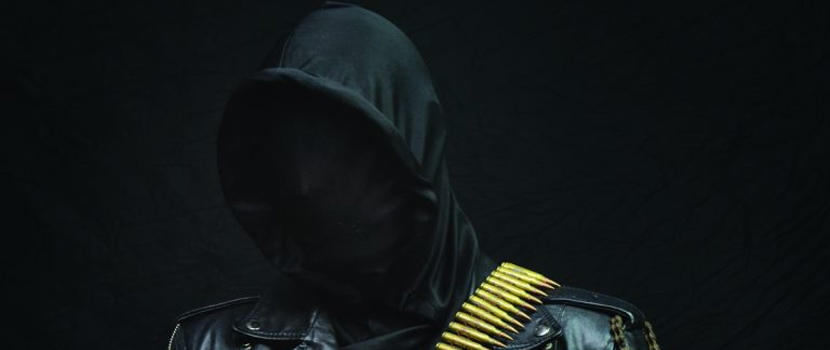 28. Midnight – Rebirth By Blasphemy (Metal)
It's impossible to understate how skull crushingly brilliant this record is. Like Motorhead and Priest before them, Midnight thrive on the brutality and speed of metal, but have all the rollicking libido and swagger of classic rock and roll. Rebirth By Blasphemy is the kind of record that stalks the street, bottle in one hand, metal chain swinging in the other, looking for a fuck and a fight. The lyrically subject matter could probably use a little work, sleaze-metal is always going to alienate some (myself included at times), but by God it's hard to care when the record slaps this hard. Midnight are welcome of a reminder of when metal was overrun with ludicrous characters ripped from Hammer horror films, but also lurid libido. Midnight might be screaming their satanic oaths, but the guitar work oozes sex appeal and pleasing filth. Midnight are so damn good instrumentally that they scream "certain death to all" or "apocalyptic arousal" and get away with it. Modern metal might have pushed technicality and genre fusion to mind bending extremes, but it's rare that even the elite artists produce music capable of enducing a physical reaction. Midnight aim for the hips. They are satanic pied pipers and they want to entrance their victims. They might sing about extermination, skull fucking and the demonic mutilation of souls, but I'll be damned if it doesn't put a smile on your face. Midnight are a pleasing reminder of when metal was tasteless, fun and batshit insane.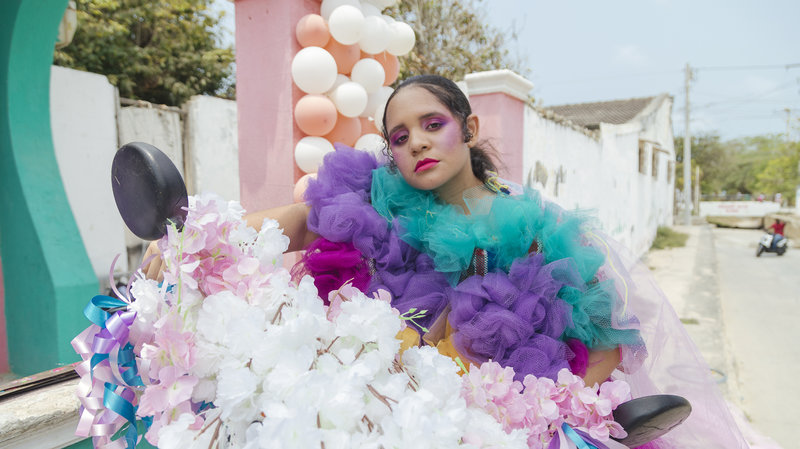 27. Lido Pimienta – Miss Colombia (Latin Art Pop)
Taking a playful jab at Steve Harvey for his now legendary flub at the Miss World competition, Toronto native Lido Pimienta offers a Colombian take on the revolution that Rosalia is leading in Spain. Blending issues of race, heartache and indigenous existence, she weaves a polymorphic trail between traditional instrumentation and cutting edge modern pop production. The result is seductive, haunting, poignant and undeniably danceable music that drifts between past and present, lives lived in the limelight and entirely out of sight. Lido Pimienta has delivered a real time tour of the Colombian melting pot. Describing Miss Colombia is a next to impossible task, with the exception of the two largely acapella tracks that book note the album, there is little in the way of consistency as Lido ventures off the beaten path to explore identity and exploitation across the Colombian nation. The thrill comes from the dynamic invention of the instrumentals. Lido is a glorious and imperious singer, but she is soundtracked by jinky, coy and slyly arranged grooves. Modern studio beats are recast through playful woodwinds and glorious brass to create grooves that are both haunting and flirtatious. At times Miss Colombia feels like a gauntlet that has been proudly thrown down. This is the sound of Colombia, past and present: does any nation dare to sound more seductive, tortured or divine? Lido could have milked the clubbable perfection of "Eso Que Tu Haces" or "Nada", but that would be far too easy. Instead these streamlined super productions sit side-by-side with the raw and ungarnished sounds of "Quiero Que Me Salves", the beating heart of the a Colombian village that provided asylum to African slaves freed from the Spanish.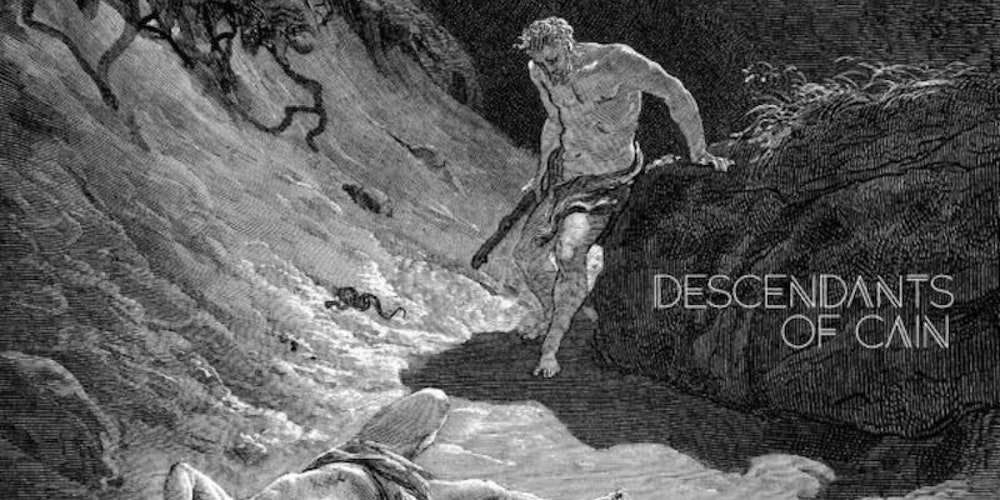 26. Ka – Descendants of Cain (Rap)
Truth be told, I thought Ka had peaked on Orpheus vs. the Sirens, his collaborative LP with producer Animoss released under the Hermit and the Recluse moniker. However, Descendant of Cain builds on its predecessor in almost every conceivable way. Animoss returns to produce "Patron Saints", but Ka crafts his own beats across the vast majority of this staggering one man show. Ka's poetic vocals exude incredible calm as he weaves biblical and classical references into his haunting depiction of life on the streets. The Roman Coliseum and D-Day provide metaphors for a state of total war, where no prisoners are taken in a brutal catastrophe that provides a cruel spectacle for millions watching at home on the nightly news. Ka's detachment, dense wordplay and high culture references might leave him open to cries of elitism, but Descendants of Cain most shocking moments come when he plainly describes pointless deaths. The kid firing a gun and not caring to aim, just pulling the trigger and making sure he done what he's been asked to do in a futile attempt to eek his way up a bloody totem pole.
Suffice to say, Ka makes no concessions to the charts, let alone the clubs, but that's not to say that Descendants of Cain is a plain or self-serious listen, that couldn't be further from the truth. Ka's arrangements are hauntingly vacant and devastatingly spare. He allows single notes, be they electronic strains or crying guitar licks, to hang in the air. The result is a desolate and evocative hinterland that is more elegant than acidic. Descendants of Cain is beautiful in its own right, but never distractingly so. Ka's long-winding, slow-cooked, narratives hang in the air. He transfixes his audience as he speaks to a generational ache and dispenses the callous wisdom of a survivor of the drug trade. For all his hyper-intellectualised bars, Ka can't deny a brutal reality of his youth: "The meek heard, "Turn the other cheek", I got different advice." He's older and wiser now, but he's not one to patronize, he recognises the reality young men and women face every day: "The place I fell from I embrace and welcome. Play bad cards bad, can't be mad at whoever dealt 'em. If he ain't from the maelstrom, I never felt him." The tragedy is the Ka presents the image of a young man praying for any yield, no matter how pitiful, bloody or shameful.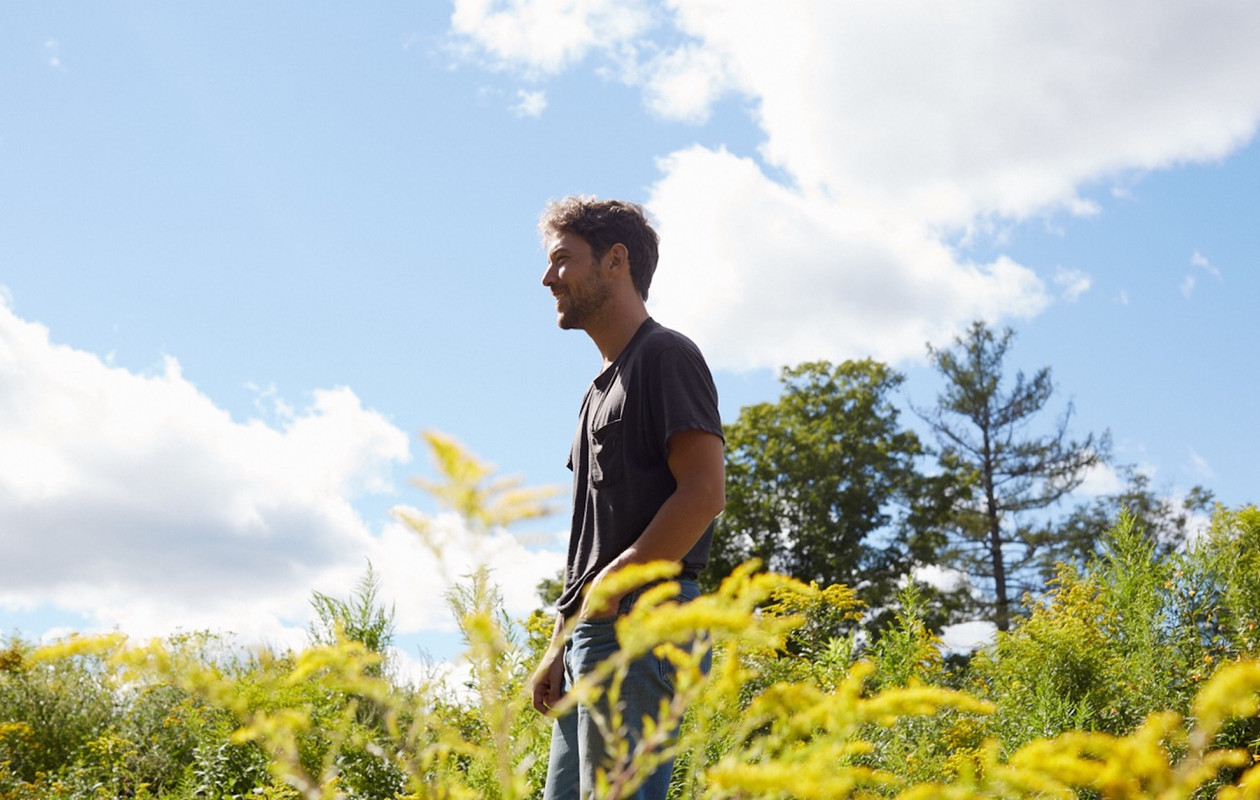 25. Fleet Foxes – Shore (Indie Folk)
At this stage in their career Fleet Foxes feels like masters of the elements themselves. The wind, rain, sun and breeze are just tools at their disposal in the creation of heavenly folk music. The band have reached the point where even the most straightforward statements of reality can feel like seismic insights into some deeper purpose. "Rain will make rust, water on the concrete". Their allusions are simple, speaking to the iron rules of nature and the alien intrusions of mankind. There is plenty of room for introspection to be found on Shore, but what sets it apart in the Foxes' oeuvre is the way it vibrates. This is an album of ripples and pulses, buzzing horns and skittish drums. The entire landscape sings harmonious, but this harmony is not made of static beauty, but bustling and, at times, violent stabs. Long term fans will be thrilled, for amidst all the evolution and deconstruction of Fleet Foxes' sound, Shore feels like a return to sunny folk and naturalistic optimism of their debut. Rather than wallowing on a low or being lost in thought, Robin Pecknold feels as though he is once again lost in nature. He wants the listener to luxuriate in hazy beams of sound with a smile on their face. Shore is utterly unburdened. "I'm overmatched, I'm half as wise, if this is flat, brother, I apologise." Once these words would be the prelude to an anxiety ridden reflection on the creative process, now they are simply the sound of one of the great American artists gleefully shrugging his shoulders and saying: so be it, it is, what it is.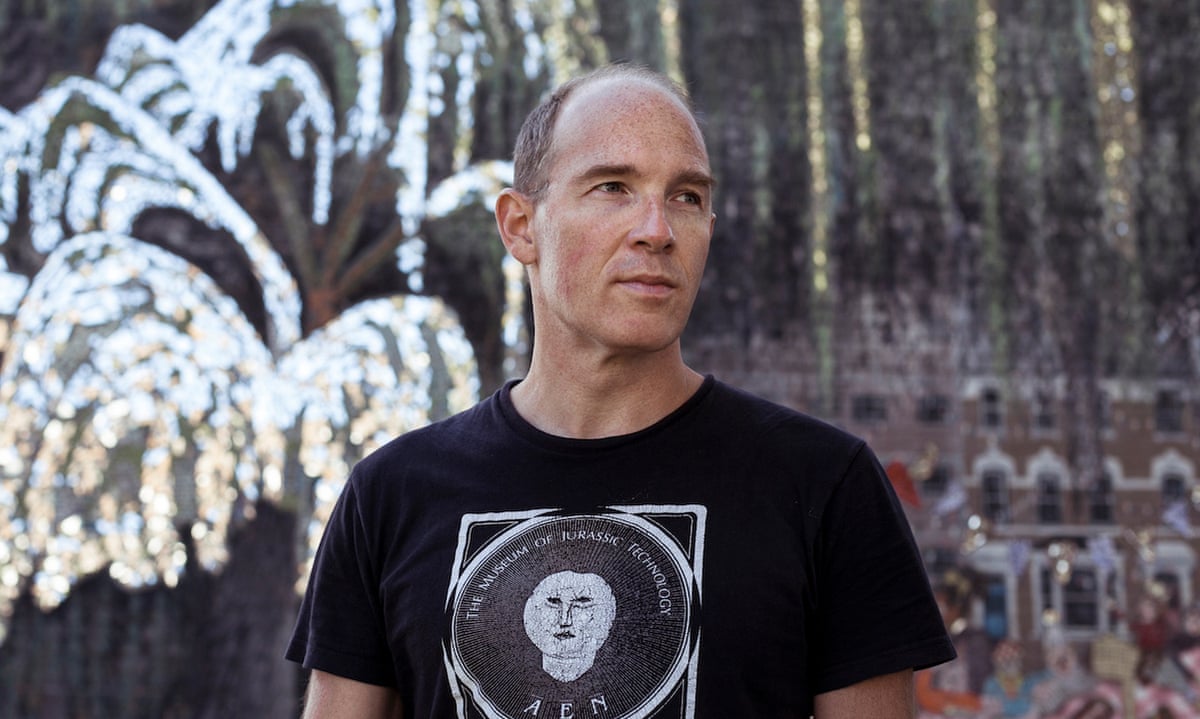 24. Caribou – Suddenly (Electronic)
Dan Snaith, aka Caribou, is impossibly brilliant. Five years have passed since the release of Our Love (a sensuous evocation of love itself) and Snaith returns with a haunting and defiantly danceable reflection on mourning. Snaith is never truly direct in his lyricism, but Suddenly is the closest we've ever come to hearing his distinct and tremulous heart amongst the euphoric club-ready beats that drove Caribou to superstardom. Snaith's family life appears to be in disarray as he apologises to his sister and sings with an ungarnished vocal directly into the listener's ear. "Now you're gone for good" are the words Snaith whimpers over the bombastic stuttering onslaught of "New Jade". This injection of a sweet and mournful vocal that sits between Bon Iver (minus the artificial affectation) and Coldplay without the grandstanding smultz. Snaith does nothing to hide the jarring contrast between his very human vulnerability and the stainless majesty of his electronica. Instead, he uses his remarkable ear for composition to glide, whisper and soar along with these crunching, rippling and gleaming textures. Truth be told, it's incredibly refreshing.
Behind the mathematician's intricacies and the festival sized euphoria, lies a distinctly ordinary man. Snaith is charming in his very normalcy. Here is a true technician capable of crafting the most extraordinarily pristine soundscapes, but when it comes time to bear his soul, he's just like the rest of us. The departure from the bulldozing vocals or supposedly sexy anonymity of the modern dance vocalists is welcome. Snaith and Caribou are suddenly repositioned. The artificial perfection and abstraction of old remains undeniable, but now Snaith stands as one of this generation's great bedroom confessional songwriters. Suddenly is never, not for one second, either understated or small – and yet it feels so frighteningly personal. Less like an album, more like a man sitting in the production booth and humming apologetic little melodies to himself as he mixes up a masterpiece. I have no doubt that Suddenly would be regarded as a critical acclaimed masterwork of modern dance music even if Dan Snaith never uttered a single syllable, but with the addition of his emotional malaise, Caribou soar to new heights. Suddenly is an album capable of stunning both Radiohead and Chemical Brothers into silent admiration.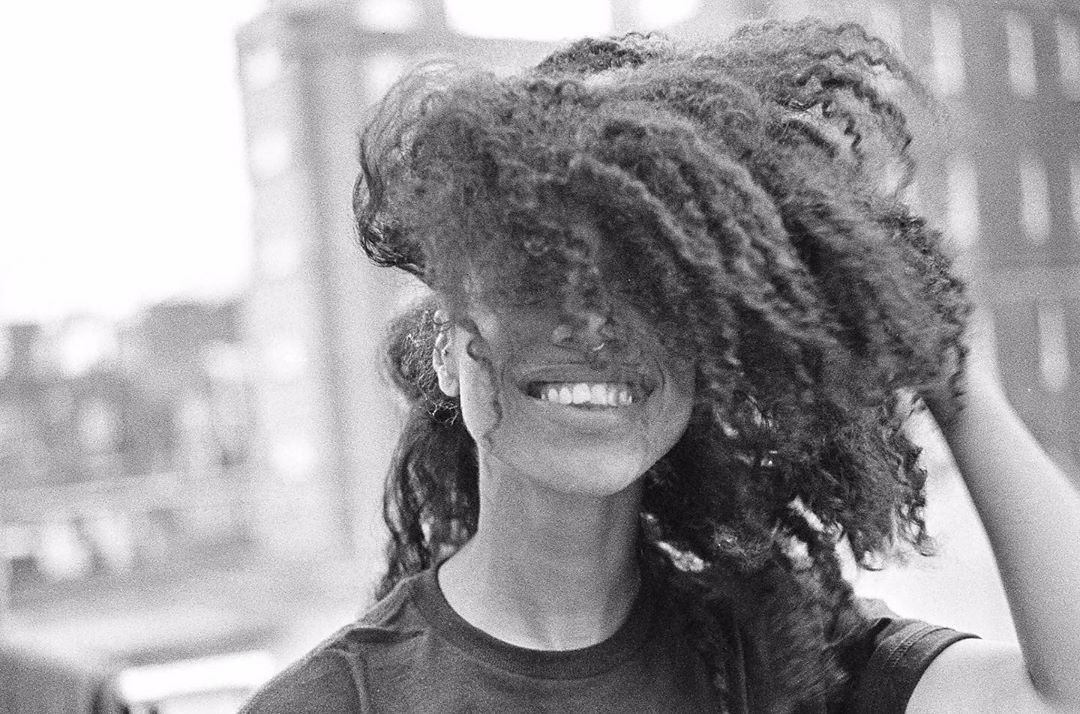 23. Lianne La Havas – Lianne La Havas (Soul)
It was only five years ago that Liane La Havas was one of the hottest names in revivalist world of neo soul, but that feels like an eternity ago. As far as the music industry and the world are concerned the very art of blackness has fundamentally altered as soft radio-ready edges are made jagged and lyric sheets turn incisive. Liane hasn't so much reacted to this post-To Pimp A Butterfly world as flourished in its after glow. Her simultaneously smooth and wrenching soul (inspired as much by Joni Mitchell as Al Green or Eryakah Badu) feels far more modern in 2020 than it did 2015. More importantly, La Havas has decided to dedicate an entire self-titled album to detailing  a single relationship in incredible detail, flittering from wounded vulnerability ("Paper Thin") to blinding heights of carnal bliss ("Green Papaya") through to pairing's eventual demise ("Bittersweet"). She also throws a Radiohead cover in for good measure on what is the best release of her career to date. Johnny Greenwood's spidery compositions prove influential throughout, but La Havas never feels indebted. This album represents a distinct hybrid between the most delicate of indie soundscapes and the world of modern soul music. Lianne La Havas is proof that if you are truly gifted there is no need to chase trends. Keep refining your sound and writing beautiful openhearted songs and eventually the zeitgeist will come to you. La Havas always had the voice, she just needed the subject matter and this gentle, but thoroughly detailed exploration of a long term romance is her ticket to scene's top table. "No more looking out for someone else, but me/fighting an old war, reaching out for something out of reach", it would appear that self-acceptance and her next great artistic evolution have arrived simultaneously for Lianne La Havas.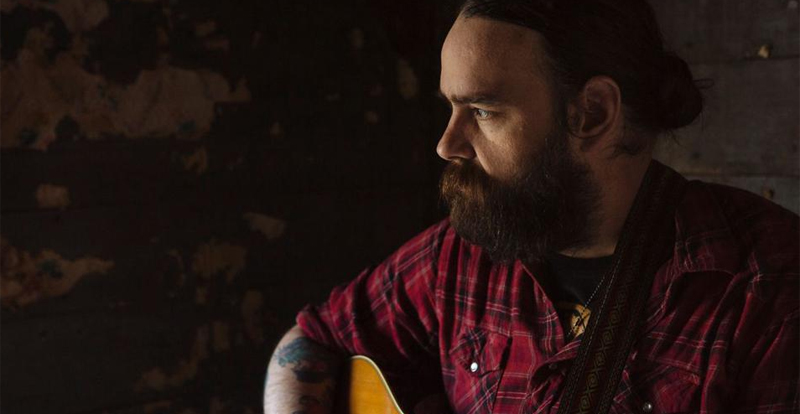 22. Arlo McKinley – Die Midwestern (Country)
Ohio songwriter and should-be country superstar Arlo McKinley has created one of year's finest albums of any genre by patiently picking over tales of a heart that has been broken with alarming regularity. Arlo's tales of heartache are unfussy, patient and real. He doesn't overinflate, glorify or grandstand, instead he sits the listener down and plainly sings his songs of sorrow. Rather than leading to a moribund experience, Die Midwestern instead has the warmth of an old soul who is determined to grin a bear it. Even after all these agonies, Arlo can't help but take it personally, but that doesn't mean he's vengeful. Instead, he's like the ultimate bar stool companion:  a sly raconteur who understands the boundaries between realism and romanticism. He's not too beaten down to lose glint in his eye, nor is he playing his loneliness for unearned sympathy.  Arlo never threatens to talk-your-ear off, instead he exudes common sense and rugged simplicity. His understatement is devastating. "She's Always Around" glides on the back of a waltzing guitar line and a deft honky tonk piano as Arlo's willpower inevitable folds in the face of temptation ("She knows that I'll come calling, everytime I'm breaking down").
The result of all his human fragility and lonesome suffering is a grandeur and depth of songcraft that defies the understatement of Die Midwestern's unfussy arrangements. The accompaniments are deftly composed, adding momentum and even a sepia tint where necessary, but affording Arlo all the oxygen he requires to deliver a virtuoso lead vocal performance. Even when the band do dial up the intensity, they know when to pull back and leave Arlo wallowing in a mire of his own making. Die Midwestern's greatest moments are often accompanied by emptiness. The silence is deafening as Arlo staggers towards the pitiful admission that "[I] got a bag of pills I've been dealing, so I can take you drinking" or "I've learnt to self-medicate until the pain is gone, so I hide beneath smiles and whatever else gets me through". Die Midwestern isn't for the faint hearted. Arlo is survivor and, in his own way, a good time, but little else. He is the genial husk that heartache leaves behind.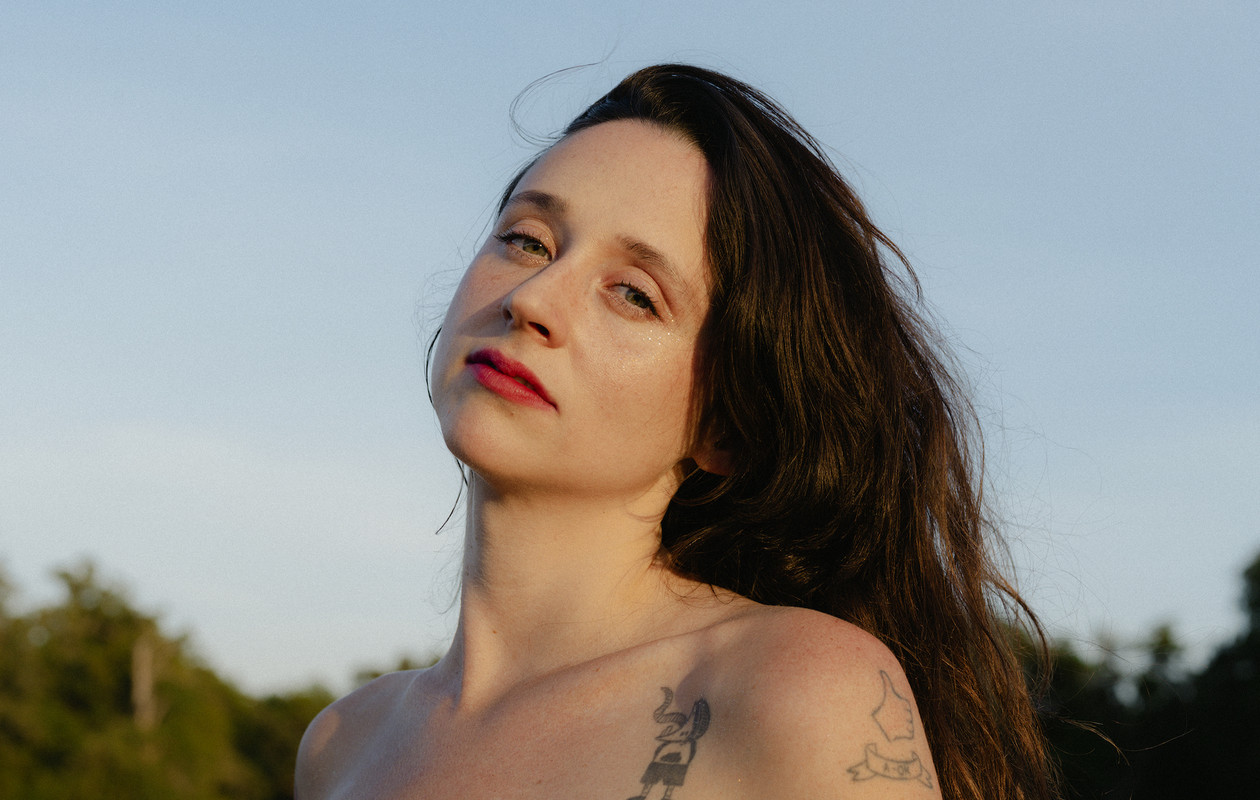 21. Waxahatchee – Saint Cloud (Indie)
Saint Cloud feels like a make it or break it record, not only for Waxahatchee as an artist, but for Katie Crutchfield, the flesh and blood human being. This is her first album sober. The anxiety is obvious. Can she still create great art with a clear mind and her inhabitations defiantly intact? Does anyone actually want to listen to a Rockstar who lives their life between the lines, singing songs of recovery and newfound stability? The truth is, she needn't have worried. Saint Cloud offers crystal clarity, as Waxahatchee embraces the decisions she's made, both past tense and reckless, and clear-eyed and forward looking. Waxahatchee is waking up from a decade long dream-cum-hangover and now she has to make her way in the world, picking a path through baggage she half-remembers and half-regrets. Fittingly, the new direction in life is matched by a cleaner and crisper approach to production. The hazy and depressive smears have been replaced by sharper compositions that put Crutchfield's lyrics proudly in the foreground. Thankfully, her pen truly flourishes. If there's a sense that the arrangements are a touch mawkish and wilfully sentimental, then Waxahatchee punctures any sense of the mundane with a frankly phenomenal, and at time Dylan-esque, turn of phrase ("What dreams become concrete, they may feel trite, makes a mind dull", "And the lilacs drank the water marking the slow, slow, slow passing of time", "It's a squalid way to live", "I take a flight on borrowed time"). Best of all, the album culminates in "Ruby Falls" and unfussy-yet-devastating slow-motion reflection on the depths from which she has risen. Saint Cloud is both a heart-breaking and heart-warming turning point in Waxahatchee's career, one that reframes and enhances her entire catalogue.