The Top 100 Albums Of 2021 (#50 – 1): Billie Eilish, Mastodon, More
January 12, 2022 | Posted by

50. ARLO PARKS – COLLAPSED IN SUNBEAMS [INDIE/SOUL]
Arlo Parks debut is effortless and assured. She saunters onto the stage with a devasting lyricism that deftly dissect an open-hearted, yet eagle-eyed existence in the heart of modern London. The devil is in the detail and Arlo has an incredible knack for delivering lyrics that are so wonderfully specific that they cannot help but paint an intimate portrait of place, space and even culture: "I licked the grief right off your lips. You do your eyes like Robert Smith". It's a genuine delight to lay back, take a load off, and simply drift along, perched on Arlo's shoulder as she navigates her relationships and wrestles with the depression that it suffocating her partner. Arlo has this incredible ability to slip from the most irreverent and dreamlike of observations ("eating rice and beans, paintin' Kaia's bedroom, think she wanted green"), right into these cripplingly admissions ("I know why we lasted two months, could not hold my had in public"). The listener is forced onto their edge of their seat. There's endearing believability to spirit, she's trying to live in the moment, but these nagging snapshots of heartache keep seeping up from her subconscious. No matter how sedate, tender and softly soulful the compositions may be, there's no knowing when the next gut punch is coming.
Collapsed In Sunbeams can get caught in a strange middle ground at times. The arrangements are expertly observed. It matters little whether she's riffing on In Rainbows' period Radiohead ("Eugene") or riding a tightly looped piano samples backed by blistering jazz percussion ("Porta 400"), every inch of this LP sounds sumptuously controlled and glorious understated. However, while it may be tasteful in the extreme, it can veer dangerously close to easy listening territory. Equally, while Arlo manages to weave beautiful tapestries with her spidery poetry, rarely does she alight on any truly memorable hooks or attention-grabbing arrangements. Instead, Arlo is controlled and silky in her thoughtful sorrow. Collapsed In Sunbeams is both beautiful and mundane. Listen to it on Tuesday and it's a modern indie-soul masterpiece, give it a spin on Sunday and it's mere wallpaper music. But perhaps that the point. The music suits Arlo's subdued, conscientious and analytical soul. Collapsed In Sunbeams is destined to mean absolutely everything to some and invoke apathy in others – and there's nothing wrong with that. Arlo Parks pen too damn gripping be denied, but a little more dynamism in the compositions would be welcome whenever her sophomore offering arrives.

49. Lump – Animal [Indie]
Laura Marling truly is a marvel. One this generation's finest singer-songwriters, she has managed to create a diverse oeuvre using largely an acoustic guitar and her own voice. It's therefore thrilling to see an artist who is clearly overflowing with lyrical ideas team up with Mike Lindsay, a musician and producer who obliterates the notion of anything resembling acoustic, folk or indie rock. He casts Laura adrift in a frozen ocean of ambient sound and asks Laura to simply fill the void with both the directness of a beautiful lyric and the tenderness of a half-realized thought. What really brings the project to life is Laura's willingness to drive into whatever strange soundscapes the duo care to create and, for a lack a better phrase, own them like an absolute Rockstar. Laura is bigger, more widescreen and more defiantly in the foreground than she would ever be on any of her thoughtful solo compositions. Lump might lean towards the experimental, but Marling vocal ensures that these songs really swing.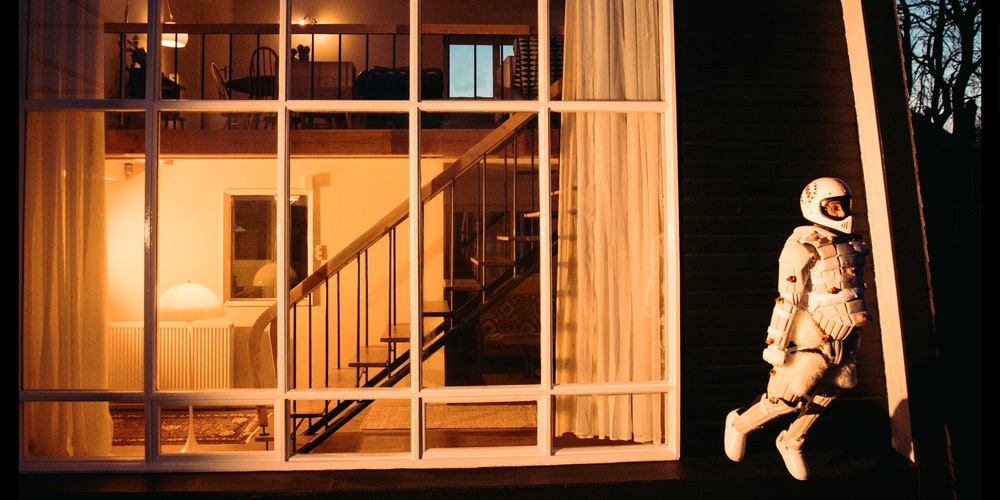 48. IDLES – Crawler [Rock]
"How d'ya like them clichés?" That was Joe Talbot's spittle spewing reply to the critics who labelled his band as sloganeering louts offering terrace chants masquerading as a working class political revolution. The criticism was certainly unfair – Brutalism and Joy As An Act Of Resistance were fabulously raw and righteous rock records that struck a chord with a generation of young men the world over – but also undeniably true. IDLES do deal in simplicity: straightforward messages, rabble rousing sing-alongs and rip roaring guitars. Ultra Mono suggested that they might slip into self-parody even as Talbot gave two fingers to the critics, but IDLES strongest rebuke to their detractors is CRAWLER. IDLES best start to finish record since their scintillatingly uncouth debut, as Talbot sidesteps expectation and gets personal. Rather than belting out rallying cries for unity and progress, the Bristol punk are diving into the abyss of depressing, addiction and nihilism. Anyone who has seen IDLES live knows that they've successfully made their way out of the darkest of tunnels, but CRAWLER is a reminder of the nightmarish horror of their past existence. Not only is the lyric material bleaker, more lacerating and dripping with contempt, the band have blossomed as a unit. CRAWLER pounds and crushes the listener beneath an impossible weight of post-punk atonality and deranged off-kilter riffs. IDLES are careful to maintain the impetus and towering scope that makes their music so essential live, but they are offering the listener little or any glimpses of light. They are locking the listener in a thunderous cell, the guitars are glorious, but they are forever closing in and suffocating.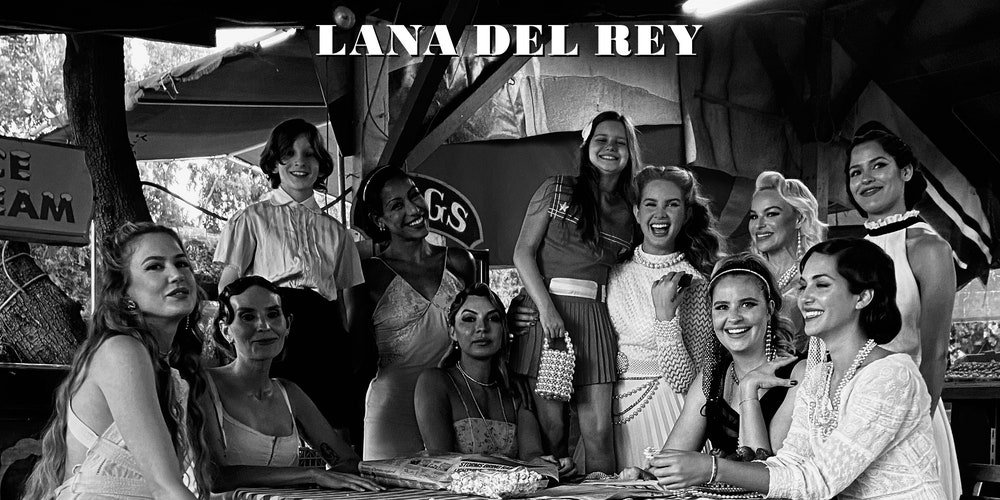 47. Lana Del Rey – Chemtrails Over The Country Club [Pop]
Chemtrails Over The Country Club is not a retreat from the audacious songcraft of her pomp, but it does represent a smaller, more personal and more richly detailed experience. Lana is no longer trying to capture something essential about the American millennial experience, instead she's painting a series of nuanced and alluring character studies. Being a Lana Del Rey record, even these more candid portraits come laced with the most brazen of contradictions. "Tulsa Jesus Freak" starts with the intense smallness of hoodie wearing kids dancing together and ends with Lana declaring herself, 'a candle in the wind'. "Let Me Love You Like Woman" pulls a similar trick, she starts with an intriguing glimpse into her personal life (she's just a small-town girl ready to turn he back on LA), but it blossoms into powerhouse anthem that raises the image of two lovers lying entwined to the pantheon. Rather than swinging for the fences, Chemtrails… captures Lana at her freest. She seems determined to experiment with lyrical form and structure at every turn. Each track might feel sumptuous and gloriously noir, but there's a genuine unpredictably to Lana's lyrical assault. "Dark But Just A Game" starts with solemn and understatedly abstract R&B, but sweeps towards a glorious snappy 70s hook, a trip-hop bridge and ends with Lana marching off into the sunset backed by a martial beat. Remarkably, for an album that appears to see Lana checking out on Hollywood and fame, this darker turn of mind brooder, that reflects of media assisted suicides and minds lost to narcotic excess, concludes with Lana determined to stay the course.
The album's most thrilling moments emerge out of the ether and disappear in second never to be repeated. One moment Lana will be luxuriating in the last dive bar still open on a weekday night, the next she explodes into a classic rock meets honky tonk groove and coo: "I left San Francisco, I've been covering Joni and I'm dancing with Joan, it's kinda hard to find love when you're used to rolling like a Rolling Stone". Lana can't help being Lana and Chemtrails… is full of majestic flourishes, old Hollywood indulgences and rock & roll cliches, but it nevertheless feels like the dawning of a new era, post-Norman Fucking Rockwell. Diverse, meditative, personal and insouciant, Chemtrails Over The Country Club sees Lana traversing the continental United States in an attempt to escape from one catastrophic vision of herself without sacrificing the capricious desire that enlivens her existence.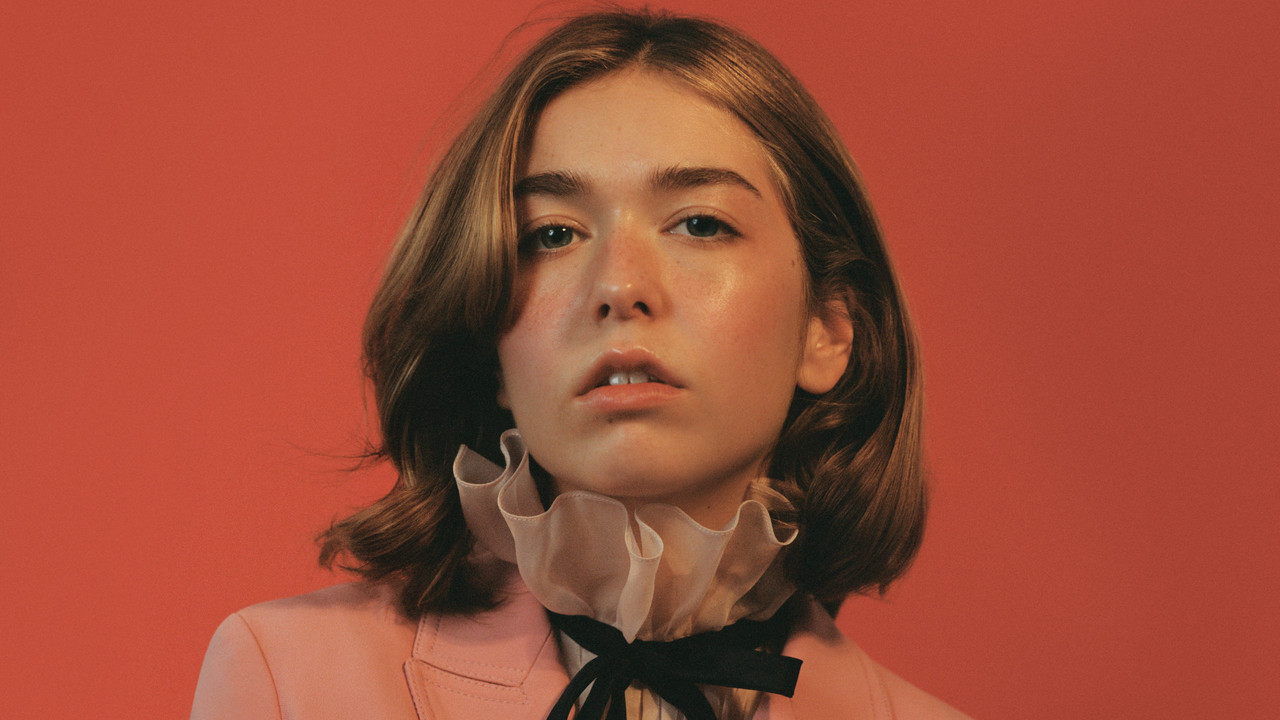 46. Snail Mail – Valentine [Indie]
Even by pop music standards, 2021 was the year of the break-up LP with Adele, Kacey Musgraves and Snail Mail all offering differing perspectives on the dissolution of a crucial relationship. Adele and Kacey both zagged, by stepping away from the onrush of immediate emotion and taking a birds eye view on what they had lost, where they going and a misery of memory itself. Snail Mail on the other hand embraces the sorrow. There's no positive spin on a girl who "just loves you more" and fears being "erased". She acknowledges the need to move on, she isn't petulant, but is undeniably trapped dreaming of lying beside her lover and doing next to nothing at all. What makes Valentine stand out from the crowd is not the compositions themselves, which swoon with classical aplomb, but the romance of the narrative. Even when the guitars get grungey, Valentine never denies the love she felt or tries to strip her memories of their magical potency. Rather than making Snail Mail feel needy or craven, her strange post-break-up loyalty is oddly endearing. On the devastating "Forever (Sailing)" where she discovers another woman's perfume on her partner's collar, she refuses to diminish their bond: she finds herself reaching of her phantom lover in the night even as she acknowledges the toxic spiral of collateral damage that relationship wrought. Sadly, even in its wake the relationship continues to twist and distort Snail Mail's love life: "Sometimes I hate her for just not being you/post rehab I've been feeling so small, I miss your attention, I feel so small". Valentine is a narrative master class that has little interest in offering easy catharsis.

45. Mastodon – Hushed and Grim [Metal]
It's hard to avoid the conclusion that despite their obvious brilliance Mastodon, the great Gods of critical acclaimed progressive metal, managed to fumble the ball on the one-yard on route to superstardom. Following the release of Crack The Skye the world was at their feet, they were the most widely admired new(ish) metal band on the planet: they were creeping up festival line ups and their music was expanding in ambition and complexity without alienating a wider audience. In fact, in a moment when Metal was growing more insular, their sound was reaching out and finding both indie kids and hipster polymaths alike. Then, well, they never really kicked on. Good, arguably great records followed (depending on who you ask), but they never quite capitalized on momentum and goodwill they accrued. It is likely far too late for Mastodon to become a festival headliner outside the niche (but extremely lucrative) world of metal fests, but Hushed and Grim feels like the glorious moment when Mastodon hit the reset button. Recalling their grand conceptual masterpieces (Leviathan, Blood Mountain and Crack The Skye), Hushed and Grim is an exploration of death and, more specifically, grief. The result is gargantuan record that is equal parts Dante's Inferno and Joan Didion's The Year Of Magical Thinking. The music is suitably enormous and more otherworldly (spectral) than Mastodon's usually astral-psychedlic fare, but lyrics are powerfully raw. There is no hiding emotion and misery beneath intellectualized metaphors – having been rocked by the death of their manager and the shooting of Brent Hinds' brother, the band are openly grieving. At its absolute best Hushed and Grim blends bulldozing roots rock with the expansive psychological paranoia of Roger Waters: the perfect blend of the grandiose and the earnest. Mastodon are reaching out a hand for human connection while throwing themselves into the most expressive playing of their career.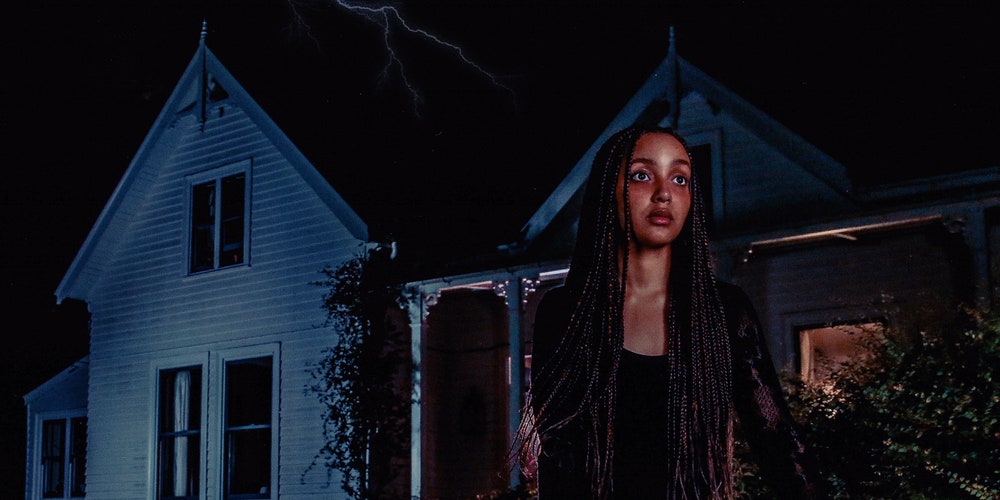 44. PinkPanthress – To Hell With It [Electronca/Pop]
So it's turns out TikTok is not latest the manifestation of the music industry's death cycle. Despite the platform's warping effect on the songwriting process and spawning seemingly endless array of gimmicky dance trends, it has also led to the discovery of genuine talents that may have otherwise slipped between the cracks. The promise of "new nostalgia" might not sound like a particularly revolutionary idea, 90s tinged Future Nostalgia has occupied zeitgeist for quite sometime, but To Hell With It is a genuinely refreshing listen. PinkPanthress is a bedroom wizard, producing a sensual and insistent blend of drum'n'bass, two-step, garage, alternative R&B and bedroom pop that doesn't draw easy comparison. The gorgeously understated lead vocal performance certainly recalls Jorja Smith, Kelela and, at times, Charli XCX, but only faintly. To Hell With It is a strangely modern phenomenon. It's not hard to pick out the 90s dance inspirations behind these tracks, but they are mutated through the experience of PC Music and the darkly misshapen playhouse of outsider R&B. The result is both sweet and seductive, dark and light, performatively shallow, but heartbreakingly deep. PinkPanthress, like Lily Allen in years past, understands the importance of blending surface level sweetness with a confessional agony. The result is 20 minutes of effortlessly enjoyable state-of-the-art dance music underwritten by an immensely singular sorrow. Fittingly for TikTok, To Hell With It plays with the idea of being trapped in a fetishized infantilization: there is sweetness everywhere, but it is hiding a crushing awareness of just how cruelty of world.

43. Tirzah – Colourgrade [Experimental R&B]
Essex alternative R&B superstar Tirzah seemingly had the world at her feet. The singer's debut album, Devotion, wasn't a smash hit by any means: it was designed to fly under the radar, by offering glorious snippets of sensually uncertain and charmingly wounded songcraft. It was a fractured collection mini-pop epics hidden from the gaze of the mainstream, the follow up was obvious. Take these vignettes, make them whole and take the world by storm. Colourgrade makes it abundantly clear that Tirzah has absolute no interest in cohesion and accessibility, let alone superstardom. Instead, her sophomore album is more insular, more peculiar and more defiantly small than its gorgeously allusive predecessor. What makes Tirzah and Colourgrade so intoxicating is that, even as she withdraws from view, she cannot help but weave a serene melodic thread. "Tectonic" sets the tone. It thuds, slivers and quietly slides through an abstracted electronic realm that sits uncomfortably between the warehouse and the bedroom. Tirzah is typically low energy; whispering, humming, half-singing and yet even as she hums a lyric-less coda she manages to stumble upon an ear-worm hook. Better still, as the album progresses through her stilted and distorted slabs and eerie echoes of electronica, she begins to tell the story of a thrillingly mundane romance. Sex is triumphant, but private. Lovers are attuned to one another, but never in-sync. Instead, a deep in lasting connection is formed by navigating the distant and difference between lovers. They are not two perfectly intertwined souls; they are two distinct individuals whoever made the commitment to bridge their many divides. There is no papering over the cracks, instead the fissures between partners are recognised and respected. The result is a wonderfully grown up alien R&B odyssey that routinely navigates the strangest of landscapes. On "Beating", Tirzah celebrates the creation of life and her growing family, and while her vocal is joyous, the music is an uncertain, uneasy and unknowable churn, representing the uncharted territory of her new existence as a mother. Ambient and expressionistic in the extreme, Colourgrade is an album destine to both astound and infuriate as Tizrah strums her guitar and experiments with electronics without a clear destination in mind. She is content to drift, linger and dwell on vagaries of existence – many listeners will reject such an aimless pursuit, but there is incredible beauty lurking in these lonesome experimental sketches.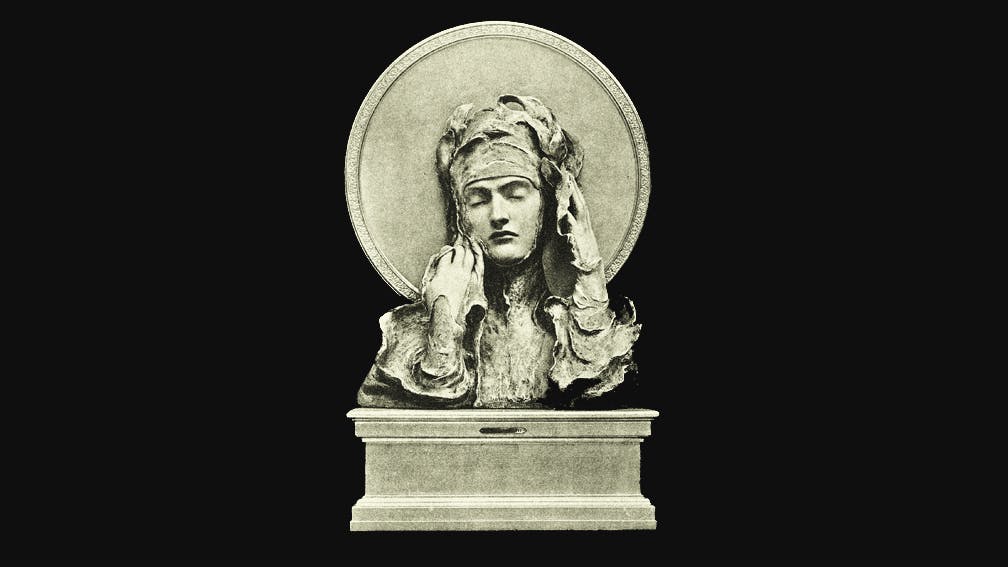 42. TRIBULATION – WHERE THE GLOOM BECOMES SOUND [METAL]
It might not be the most metal of sentiments, but by god is good to hear some genuinely warm guitar tones on a hard rock record again. In an era where metal's auteur bands are obsessed with punishing grooves, dense walls of sound and ghostly atmospherics, there is a simple joy hearing the six-string soar. Swedish metallers Tribulation might be wondering what on earth this review is on about. After all, the glorious Where The Gloom Becomes Sound, from its name on down, is hardly a barrel of laughs. After all, the album opens with blistering crooked skeletons, enticing devils and cries of doom before alighting on the cheery conclusion that: 'this is their requiem, a dance in the absence of god'. Nevertheless, Tribulation have this incredibly uplifting power. Their rhythm section thunders like demonic cavalry stampeding towards oblivion, while the lead guitar slides and winds with seductive theatricality. Then there's Johannes Andersson. Sure he gruffly growls his lyrics like a typically sadistic Scandinavian black metaller, but even his most absurdly macabre lines are underwritten by a flamboyance. Whisper it, the lad knows how to deliver one hell of a hook. He is an unholy pied piper. The type of preposterous frontman capable of getting crowds singing along with Tribulation's savagery rather than merely nodding their heads like appreciative musos. Where The Gloom Becomes Sound is grandiose, glorious and gothic, not in the eye-liner and leather sense, but by capturing the ornate alien abundance of the great 19th romantic novelists.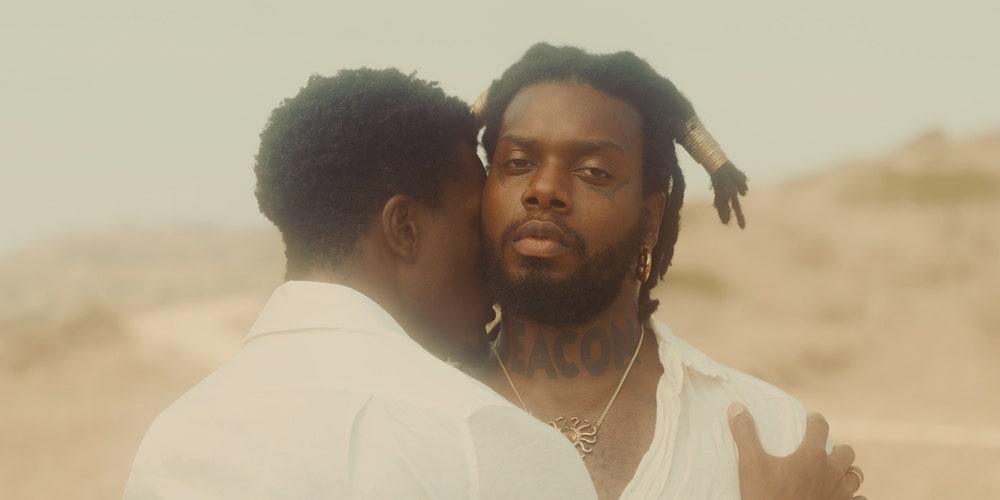 41. Serpentwithfeet – DEACON (R&B)
If Justin Bieber continues to struggle with his overt romantic gestures, he might want to pay attention to Serpentwithfeet's latest. Sure, this alternative R&B record is laced with sonic experimentation and eccentric vocal flourishes, but at its root is one man's undying love for another. It's a sweet, detailed and truly bespoke experience; Serpentwithfeet's love will never be mistaken for another. In DEACON Serpentwithfeet has created a shrine to his lover where just he clutches his hands to his heart and repeats the revelation, "Me and my boo where the same sized shoe", like it were a mantra capable of bringing about world peace. Let's not forget the twist: DEACON is in fact a break up album, but one that intends to cherish rather than diminish what once was. Pop music has taught us that mourning is a performative act. We must rage, seethe and cry in redemptive acts of catharsis. Serpentwithfeet rejects this hypothesis. Instead, by showing us what has been lost in its best and most glorious possible light, we can not only cherish the memory of what once was, but truly understand the enormity of that love's absence. "Waited years for a man like you, won't let hubris make me a fool", the tragedy is that while Serpentwithfeet was trying to ensure that he didn't make a false step, his lover's eyes were already being drawn away. In this light, the album proves almost unbearable to listen to as Serpentwithfeet returns to the moment they first met, "you're so kind, you're so warm, I could shed a tear"– the tragedy is that we know that he will.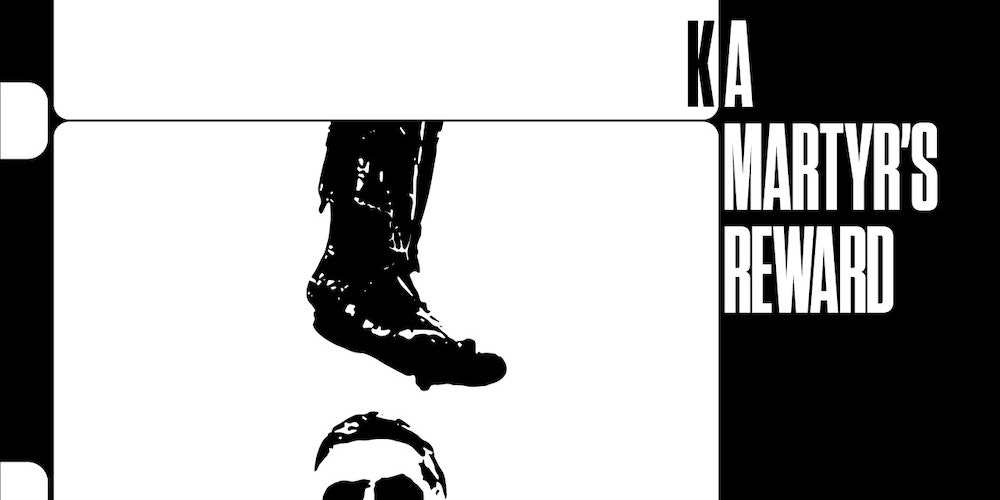 40. Ka – A Martyr's Reward [Rap]
It's easy to see A Martyr's Reward as a let down following the intellectually thrilling Descendants Of Cain and the impossibly ambitious depths of Orpheus vs. The Sirens, but that would be short sighted. Ka is a rapper of the old school, disinterested in easy hooks and obsessed with layered lyrical storytelling and grand conceptual slights of hand. A Martyr's Reward strips away much of Ka's intellectual and allegorical artifice and instead dives headlong into the pettiness and sorrows of reality. Rather than trying to turn tragedy into high art, here Ka only wants to document those struggling to allow their love ones to survive. Of course, if Ka's is lyrically acknowledging the debt he owes to others, his music still sounds otherworldly. His gravely voices is set not so much against grooves or beats, but walls of glorious shimmering and humming sound. His back drops feel thick, weighty and beautiful, bearing down on the listener, sticking them in place while retaining a wondrous, awe inspiring quality. There is beauty in the mire and the mire is beautiful, but that doesn't mean it should be celebrated. In that sense, Ka's sound and lyrics are a perfect match. It's easy to admire and become intoxicated by the dexterity of their delivery, but if you stop to think for even a second a horrible truth is revealed. Ka isn't a throwback, he's a one of one.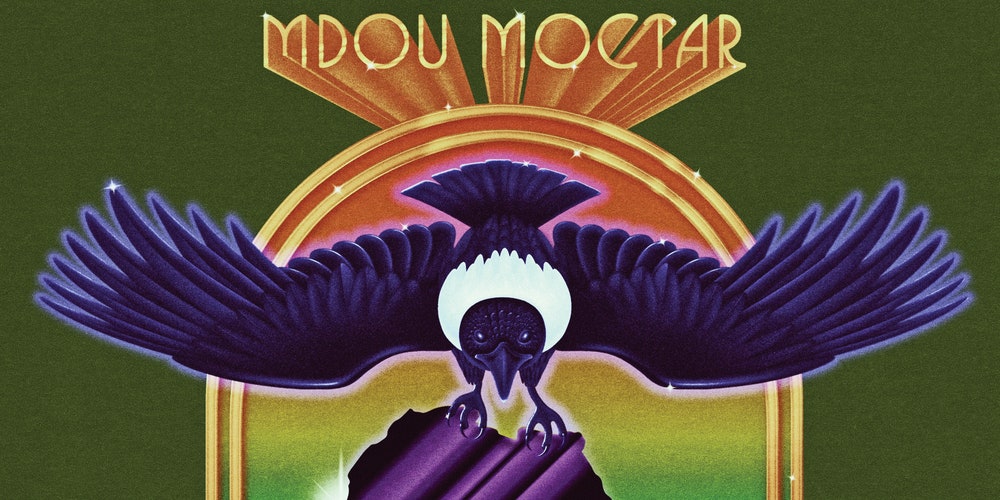 39. Mdou Moctar – Afrique Victime [Rock/Assouf]
Mdou Moctar and Afrique Victime are the brainchild of Mahamadou Souleymane,  principle songwriter and the virtuouso guitarist from central Niger. The album is built on the back of the takamba style, but few would describe Afrique Victime as traditional folk music, unless the music of your folk was the wildest and sexiest prog rock of the 1970s. Of course, Pink Floyd, Rush, et al, never had rhythm or grooves precision engineered to move the hips of a nation. It's this combination of Desert roots, classic rock and a thoroughly modern understanding of the power of great dance music that makes Afrique Victime one of 2021's most powerful raw experiences. Raw is certainly the word, because while the playing, be it loot or guitar, is so ferociously precise Eddie Van Halen would doth his cap,  it never feels engineered or sculpted. Afrique Victime feels live, improvisation and as if it were unfolding in real time. This sensation of immediacy never dissipates – even on the 20th listen there's still a genuine feeling of unpredictable and a sense that the next solo or tempo change will come entirely out of leftfield. Best of all, Afrique Victime isn't simply a collection of wild licks and glorious instrumentals, this is a start-to-finish album with brilliantly singles ("Chismiten"), gorgeous harmonies ("Taliat"), hypnotic folk-blues chants ("Layla"), and a seven-minute statement piece of title track that manages to savage colonialism while morphing into both the wildest wedding dance party jam and bookish prog odyssey imaginable, simultaneously, without feeling remotely discordant.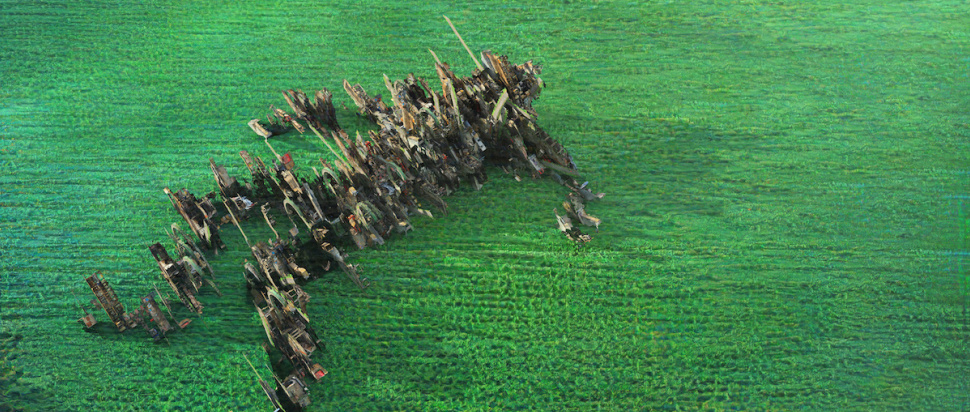 38. SQUID – BRIGHT GREEN FIELD [INDIE]
With the 'I'm scum' bravado of IDLES, the cross-eyed insanity of The-B52s, the desolate street-level-soul of Fountaines D.C., the noodling refinement of latter-day Radiohead and a wild flair for genre demolishing experimentation that recalls The Talking Heads, black midi and Black Country, New Road simultaneously, Squid's debut album has finally arrived – and it does not disappoint. Bright Green Field perfectly captures a strange moment in rock and roll history, where the post-punk spirit of late 70s rule breaking experimentation pervades once more. Soul grooves, punk vocals, jazz's flair for interpretation, indie rhythms at their most spidery and sinewy, a love of noise and hatred of conventional structures – this is the ethos that underpins great rock music in 2021 and that is the sound of Bright Green Field. The resulting onslaught of experimentation is apocalyptic and strangely optimistic: out of the chaos something misshapen, but beautiful has emerged in the form of this stapled together monstrosity. Fusion and creativity abound as conventions are disregarded. Something is clearly in the water. The hottest hype bands of the modern era trust their young audiences to follow them on poetic jazz-inspired diversions that explode into demented barrages of barely concealed contempt ("Documentary Filmmaker") or, equally, in the polar opposite direction: where speedy indie rhythms are obliterated by solemn slabs of mournful lingering sax ("Global Groove"). When they truly hit their stride, Squid feel unstoppable in both the intensity of their garishly lyrical assault ("I pray to the G.S.K.") and the artfully seductive manner in which they marry angular, serpentine and even formless sound into these gorgeous narrative sequences of interpretive playing. In short, Squid can rock out, they can cook, and you better believe than can weird you out. Bright Green Field is a wildly triumphant debut, further evidence that guitar music has rediscovered its ability to both speak to the moment and truly innovate.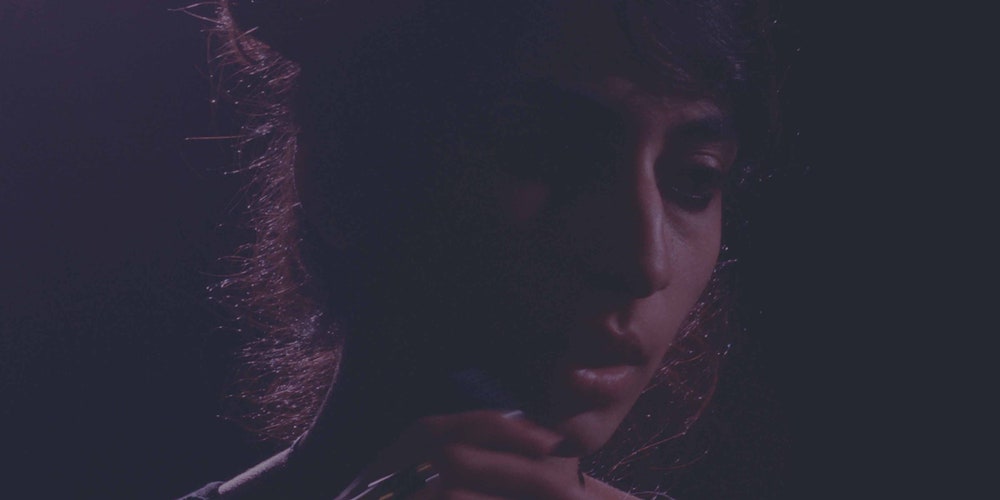 37. Arooj Aftab – Vulture Prince [Art Pop]
The Pakistan-born Brooklynite's sophomore LP is simply beautiful to behold; a heavenly blend of instrumentation and ideas from across the world and the sonic spectrum. Is the end result indie, chamber pop or jazz? It this a  traditional or futuristic vision? Who can say, but Vulture Prince is rooted around serene playing and artful, longing composition. "Last night my beloved was like the moon", Arooj Aftab has this incredible understanding of the power of silence, she knows when to let her vocal hang in the air and when to allow a poetic sentiment to sink in. For this reason, Vulture Prince makes for a magnificently unhurried listen. Great moments of truth slip from her lips, perhaps unintentionally, and then the most smokey, seductive and devastatingly tasteful of instrumentals swirl around her words. Vulture Prince is a masterclass in coaxing the listener, drawing them imperceptibly deeper into sound: a headspace and a emotional world that his both divine and fraught with an uneasy emptiness. Unlike many albums on this list, whether in love or desolate, Arooj refuses to be overt or extreme. Instead, her most sorrowful and inspiring sentiments comes swimming up from the most unexpected angles from beneath the shimmer emerald green waters of Vulture Prince.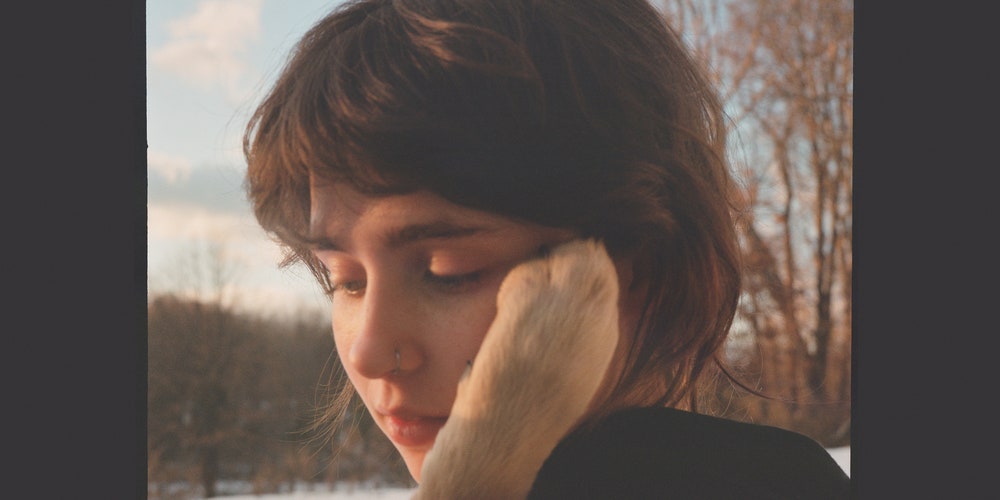 36.  CLAIRO – SLING [SINGER SONGWRITER]
On paper replacing Rostam Batmanglij with superstar producer Jack Antonoff would seem to suggest that Clairo is readying an assault on the zeitgeist and the billboard charts with Sling, her sophomore LP. However, that hypothesis couldn't be further from the truth and, whatever Antonoff's production nous may add, it is clear that Clairo remains in total artistic control. The electronic undercurrents and crafty D-I-Y pop bent of her early work is jettisoned almost in its entirety and what stands in their stead is a lusciously quiet, silence embracing study in sheer intimacy. Any sense of expanse or bigness has been stripped away. Clairo is cloistered in the studio with her piano and a few tenderly evocative flourishes of guitar and orchestration. Sling is introspection incarnate. The sound of a woman who loves to dwell and reflect on failed relationships and her own vulnerabilities. When Clairo plaintively coos, "there's no place to go where I can really be alone", on "Wade", it's clear that while Clairo may be constantly surrounded she remains truly isolated in spirit. Her life is flying by a haze of thrilling experiences (she is a popstar after all) – people surround her, lovers pass her by – but she is cut adrift, caught in the third person, floating around the very rooms she is supposed to inhabit.
Laura Marling feels like a fitting touchstone for Clairo, not sonically, but as another artist who broke through and found immediate stardom only to retreat into a wonderfully intricate artistry that continues to defy expectation to this day. Sling is beautiful composed and Clairo's lead vocal performance is spellbinding even as she eschews anything resembling virtuosity or attention-grabbing flashiness. Instead, the jaw dropping moments are reserved for her bruising and penetratingly lyric sheet, whose raw power almost sneaks up on the listener from beneath a half-whispered haze of gentility. On "Blouse", Clairo dispenses incredible brutality in back-to-back couplets without even a hint of fuss: "It's funny now, I'm just useless and a whore, but I get a co-sign from your favourite one man show. Why do I tell you how I feel? When you're too busy looking down my blouse…if touch could make them hear, then touch me now". Cries for help and shouts of resilience don't come any softer or more understated than this, and yet, that is Sling's power. The listener is coaxed into a space where the quietest of unspoken thoughts cut the deepest.

35. SAULT – NINE [NEO-SOUL/FUNK]
Note: well it was good while it lasted, eh?
The mysterious UK collective Sault return with an album that will only be available to stream for 99 days. Gimmick's aside, Nine picks up where 2020's two Untitled LPs left off with a fluid blend of effortlessly intuitive grooves set against a lyric sheet that cuts right to the heart of the modern, predominantly black, experience. Whereas their previously work turned their angry and incisive eye towards societal injustice the world over, NINE's deep shifting sands virtuosity is focused on trauma and torment. Using nursery rhymes and old Christian hymns, the band use these familiar, childish melodies to blend blood-boiling-outrage with a sonic balm capable of healing even the deepest and most long lingering of wounds. By reframing police violence/indifference and London knife crime through the tones of a carefree child, the horror of growing up poor and black on the block is rendered all the more horrific. What should be shocking is instead a flippantly accepted reality. Musically, Sault remain utterly locked in, bopping between the London underground, West and South African rhythms, haunting avant garde electronics and Caribbean lilt with absolute ease. That's not to say that NINE makes for easy listening. "Fear" focuses almost exclusive on pain and agony. Set against down-tuned bass churn and an array of squirrel electronics, Sault mutter a simple mantra: "the pain is real". This is Sault's greatest strength, an ability to document suffering while serving up a sumptuous and intuitively fluid blend of jazz, funk, R&B, soul and skittish modern indie. NINE offers the art of inversion at its finest: the danger of "London Gangs" are presented in a childish jaunt, we drift through "Bitter Streets" with a feathery sensuality that recalls the finest French lounge pop of yesteryear, while the horror of falling off the wagon and succumbing to "Alcohol" is presented in a hymnal light. Little Simz proves the perfect guest star; a rapper who is defiantly herself, sidestepping the street mentality without denying the brutality of the world she calls home. NINE is perhaps less dynamic than its predecessors, but this gorgeous ever-changing tone poem to abject dejection and slow burning recovery is a tender, touching and ungodly danceable listen.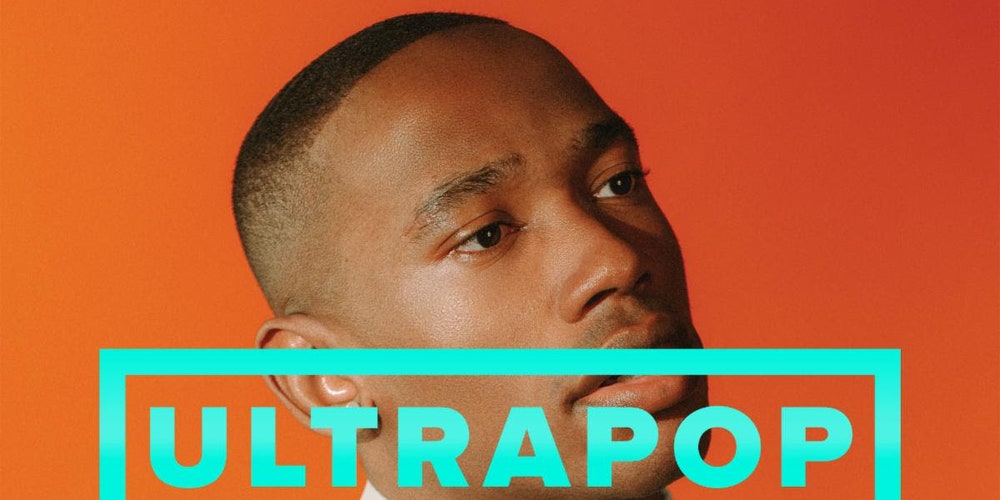 34. The Armed – Ultrapop [Rock]
Get ready for an onslaught. Beneath their arty veneer, this Detroit collective absolutely rip their surroundings to shreds with wailing, malformed walls of hardcore guitars backed by noise synths, unexpected virtuosity and hauntingly subliminal vocals. This is the kind of mess that only ferociously talented artists can create: less a rock record and more an obliteration of genre and expectation itself. Ultrapop starts patiently enough, the title track and open is almost decadent as it floats through space admiring the serenity of the expense. That sensation of weightlessness doesn't last long, The Armed are scuzzy and lo-fi at heart and the album soon skids and lurches like a product of subterranean filth. Fittingly, like many of most urgent records, as much as The Armed my try to distort their sound or bury their hooks beneath wailing guitar waltzes and skin splitting drum blasts, their pop nous shines through. The result is a breakthrough sound, something glorious and genuinely inspiring that comes screaming up from beneath a great weight of suppression. Ultrapop will not be muted even as it seemingly collapses under the weight of its own more is more desperation. At times you might wonder if you've dropped your speaker down the toilet, but that's half the fun. Ultrapop is the sound of hearing the world's best punk band shredding in the underground club beneath the stuffy and boorish bar your stuck in – before too long you'll bite, race down the steps and join the sinking, screaming and deeply romantic pulse of the underground.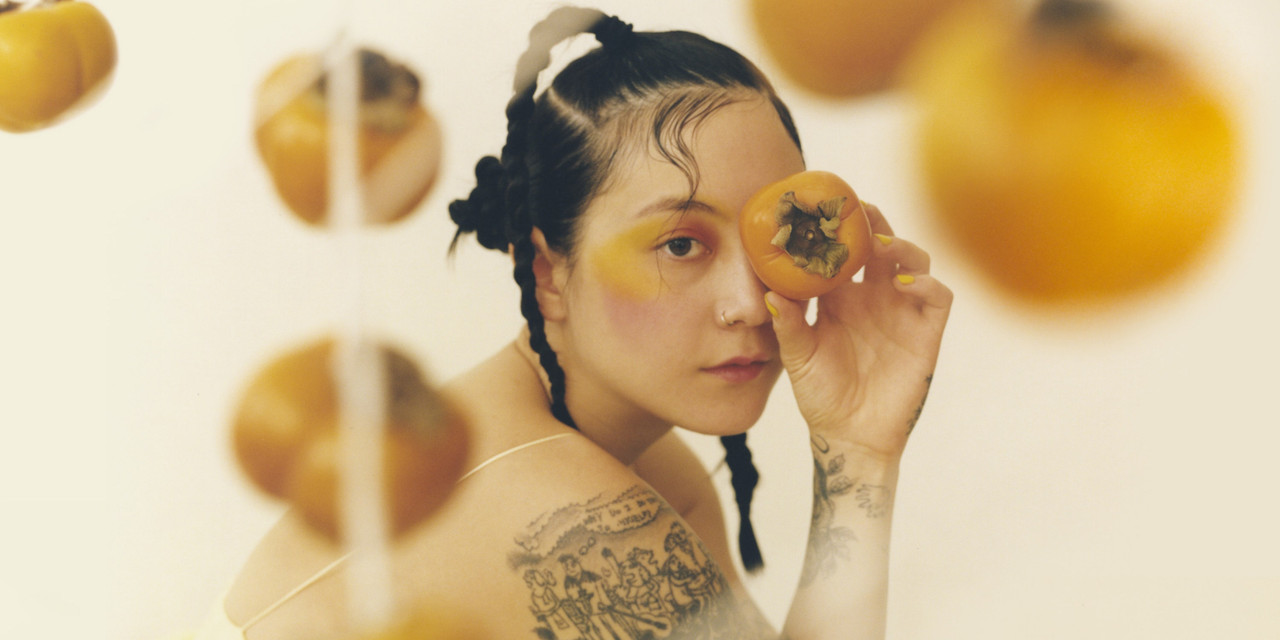 33. JAPANESE BREAKFAST – JUBILEE [INDIE]
2021 has been quite the year for Japanese Breakfast's creative heartbeat Michelle Zauner. Not only has it seen the release of Jubilee, the band's biggest and most beautiful album to date, but the frontwoman has seen fit to publish a New York Times Best Selling memoir Crying in H Mart, which has subsequently been optioned for a film adaptation. Were the year 2001 rather than 2021, Zauner would no doubt be an indie it-girl and overnight sensation, but alas, guitar music simply does creative waves in quite the same way. Fittingly then, Jubilee feels like a celebration; an explosion of joyous 80s pop urgency punctuates the typical pretty and washed-out indie sounds that made Japanese Breakfast's name in the first place. What makes the album so remarkable is that even as sound blossoms into a carnival of high definition color, Zauner remains rooted in intimate neurosis. She is still left longing as she ever so deftly puts it. A sumptuous wall of sound may surround her, but she adamantly refuses to get carried away. Zauner is still fretting over the existential void of existence and wondering whether she's left the oven on. Jubilee's great sleight of hand comes in the form of reconciliation. Somehow Zauner is able to "navigate this hate in my heart" while disco dancing through synth drones, summery spectrums and disco throbs. Perhaps the album should have been called dancing around the desolation or perhaps floating towards oblivion, but Jubilee is fitting enough. When the horns explode triumphantly into life at the crescendo of the majestic "Slide Tackle" it feels like the culmination of a great life affirming celebration, even as Zauner whimpers that she is "obsessing in the dark". Naturally, this bulldozing on rush of vibrancy plunges into the heavy submerged beats of "Posing In Bondage"; a neat metaphor for a woman dolling herself up for someone who never shows the slightest interest. It should be the aha moment when the pitiless void consumes any trace of optimism, but Zauner confounds even in darkness. Far from flinging herself headlong into the abyss, she reaches a zen-like state even while suspended in physical and emotional torture. Whether being bludgeoned by torrential waves of shoegaze noise or bopping to synth pop, Zauner remains defiantly singular and Jubilee endlessly fascinating.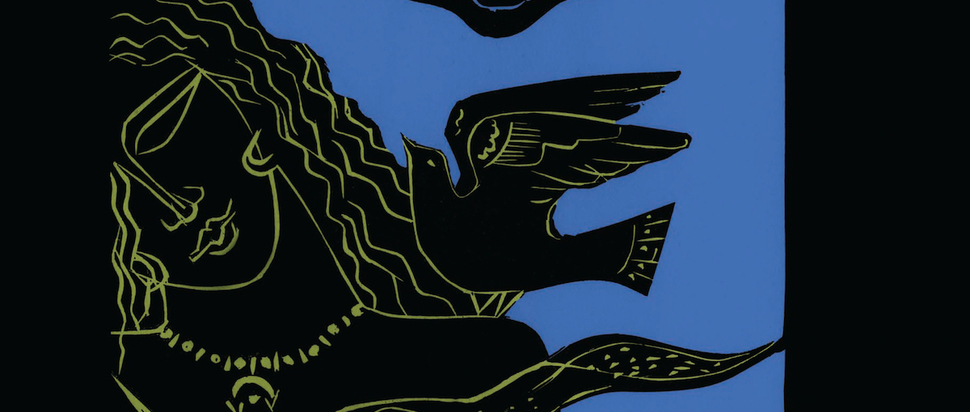 32. FATIMA AL QADIRI – MEDIEVAL FEMME [ELECTRONICA]
Stripping her sound down to its barest essentials while diving headlong into the deepest recesses of history, Medieval Femme's title gives the game away. Fatima Al Qadiri is taking her stately and icy synthetic soundscapes back to the medieval era, combining the haunting cold stone halls of gothic architecture with Middle Eastern strings and alluring delicacy. Remarkably, whether she's re-interpreting imposing and dour chants or the hypnotic shifting sands sounds of Arabia, these thousand-year-old sounds are perfectly suited to 21st Century and an electronica reinterpretation. The resulting compositions are naturally less wild and overawing than Fatima's best work (see Genre-Specific Xperience), but there is a solemn beauty to be found in this austere and refined collection. Even the most fay and carnival-esque aspects of medieval culture are recast as possessing a quasi-mystical solemnity. Album closer 'Zandaq' proves particularly beautiful as Fatima suspends each individual sound in isolation, if only for a second, to allow their strange ethereal beauty to sink in before weaving together a series of slyly melodic elements in heavenly dance betwixt East and West. Medieval Femme is a shadow play of dark and light; a deliberate contrast of shimmering mirror-like surface textures and hefty slabs of sonic stonework. It is testament to Fatima's compositional prowess that even the most playful and lyrical of melodic lines are recast as something either darkly sensual or imposing abstract. Don't sleep on Fatima Al Qadiri, she may no longer be obsessed with the future, but by mining the deepest recess of our history she is moving modern day  electronica incrementally forward.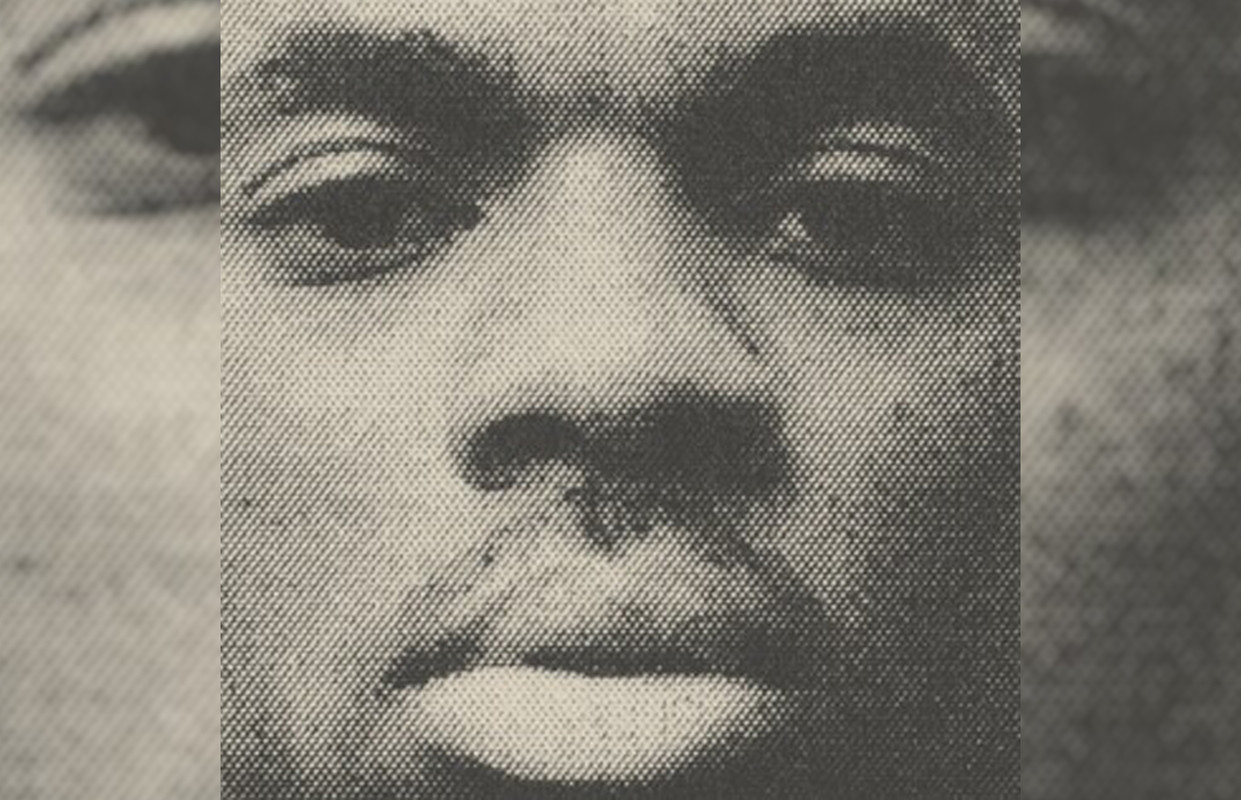 31. VINCE STAPLES – VINCE STAPLES [RAP]
Always one to zig when the rest of the world zags, just as the wider rap game has embraced socially conscious bars and hair brained creativity, Vince Staples has turned his focus inwards. With Kenny Beats on production, Vince Staples self-titled effort is an introspective meditation on the rapper's vulnerability and lack of certainty. What makes this turn so shocking is not that Staples can prove incisive as he evaluates his personal history and psychological doubts, but that Staples would ever present himself in such an uncertain light. Staples has always been a joy to listen to and as an artist he's always been happy to vent on everything from school districting policies to the state of the NBA, but he has always projected an air of absolute certainty. Staples was a young man who knew his mind, knew his issues and understood his community. This warped and muted collection undermines that narrative. The beats are often sensuous as they bounce and snap, but more often than not they deteriorate toward a slow, lurching and oppressive ambiguity. Long term fans may well miss Staples madcap energy and unpredictable spurts of intensity (there is nothing to rival "Norf Norf" as a banger to be found here), instead Staples and Kenny Beats have sculpted a 22 minute album that grows richer and more rewarding with repeated listens. In a beautiful mid-album flourish, Staples buoyantly reflects on the foolishness of taking drugs just to fit in with his peers and then, after a gloriously dark interlude, reflects on how neither physical distance nor the mental separation of substance abuse could truly allow him to escape the psychological and socio-economical trap of the streets he still calls home. Vince Staples is an artful album that neither lectures, explains away, justifies, reveals in nor succumbs to the horrors of street culture – instead Staples examines his own psyche, tracing the scars and behaviours his upbringing has unshakeably instilled in his mentality.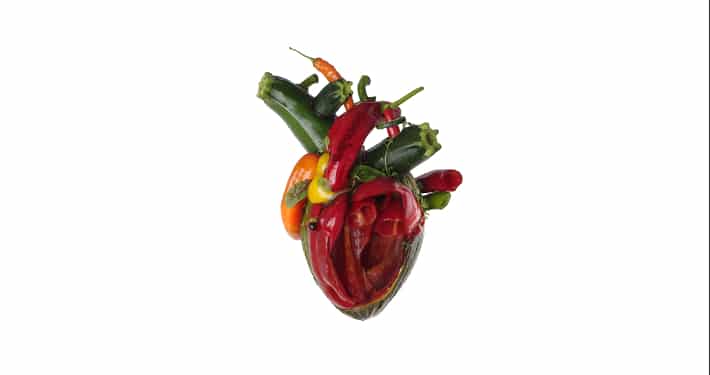 30. Carcass – Torn Arteries
Fun fact: before writing this blurb for Carcass' skin splittingly visceral Torn Arteries, I wrote the entry for the gentle embrace of Beach House's Once Twice Melody. Far from making for a jarring contrast, hearing the kings the raspy hell-raising mutilation alongside the most serene of synths only highlights the strengths of both works. Truth be told, Carcass might be death metal legends, but they have far more to offer than blunt force trauma. Torn Arteries is a thrilling and vibrant album that combines a rollicking rhythm section with guitar work that is as likely to triumphantly gallop as it is to kick up dust in the pits or crush bones with its raw relentlessness. Carcass serve up plenty of suitably unremitting punishment of course (you don't call your album Torn Arteries unless you've accustomed to stomping on skulls, sonically speaking), but the Liverpool four-piece's playing is undeniably sexy. They certainly know their way around a little tease and denial. "Under the Scalpel Blade" and "Dance of Ixtab" both threaten to billow out in sword and scandal style epics, but Carcass routinely pull back into depraved howling, tight vortex-like guitar work or abstract bludgeoning only to eventually give their audience the gloriously epic crescendo they've been dreaming of. If there's a criticism it's simply one of taste. "Wake Up and Smell The Carcass / Caveat Emptor" would be one of the year's most satisfying throwaway rockers if it weren't about, well, sniffing cadavers. Still, if Carcass can make – whisper it – genuinely great pop music out of a craving for the stench of rotting flesh, then you can't help but wonder what exactly they can't do.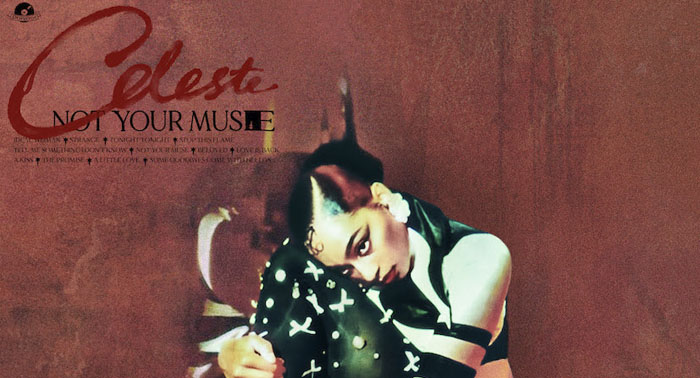 29. CELESTE – NOT YOUR MUSE [SOUL]
What a voice. Let's not beat around the bush: Celesta has a rich, solemn and deep reaching vocal that is simultaneously singular and in keeping with the great tradition of big room soul singers of yesteryear. Not Your Muse is a debut that is easy to critique in places, but no one should lose sight of the ferocious talent lying at the heart of this frustrating nearly-not-quite debut. Like Lianne La Havas, Michael Kiwanuka and Laura Mvula, it might take a decade for Celeste to release her perfect start-to-finish statement, but, based on these 12 tracks alone, every band leader and producer worth their salt should be bending over backwards to work with Celeste. Of course, why think about the future, when Celeste is the sound of 2021? Well, because Not Your Muse is a tantalising glimpse of something greater. Celeste is defiantly interesting. Her verses draw the listen in with their vulnerable angles and brooding idiosyncrasies, but sadly have an nasty habit of blossoming into pedestrian or underbaked choruses. The same is true of the instrumentation. Celeste teases her listeners with great jazz, blues and soul allusions, but frustratingly tends to run out into the middle of the road right as the chorus rolls around. Naturally, the middle of road isn't the coolest place to be, but even "Stop This Flame", with its chorus that feels painful predictable, still hits ungodly hard precisely because the central performance is so damn rich.
Intriguingly, the album's best moments are its most subdued. "Ideal Woman", "Not Your Muse", "The Promise" and "Some Goodbyes Come With Hellos" point to gloomier and more lonesome vision of tortured singer-songwriter. This darker more daring Celeste's time will come, but for now it's worth celebrating an album that dispenses hits with alarming regularity ("Love Is Back" is buried on the back end).
So fear not, Celeste debut is a triumph, even if it does include one of the worst sequencing decisions in human history: honestly, if you want to include her Christmas advertising campaign single as a sneaky after the credits closer, go for it, but why on earth is the saccharine "A Little Love" sandwiched between "The Promise's" wistful reflective longing and the wonderful ode to letting go of your emotional burdens that is "Some Goodbyes…"? It's genuinely infuriating decision that rips a stunning and sorrowful coda apart for no good reason.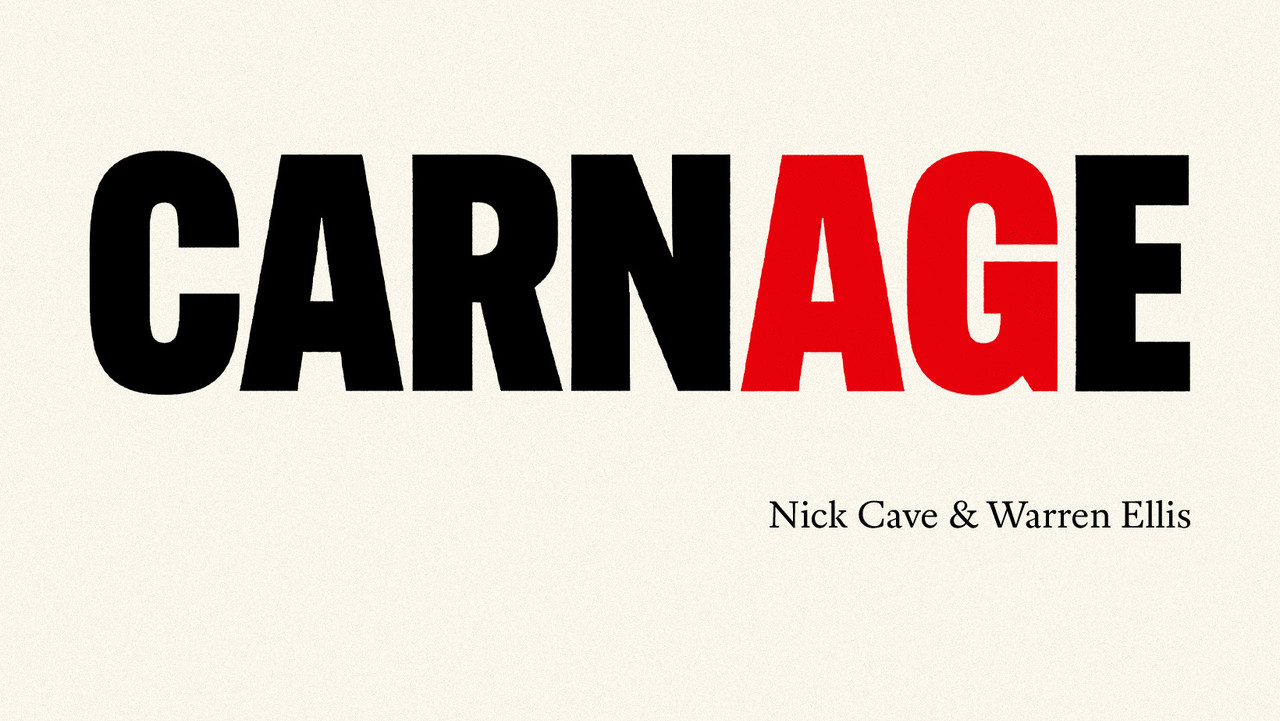 28. NICK CAVE & WARREN ELLIS – CARNAGE [ROCK / AMBIENT]
Following the death of his son, Nick Cave has been a haunted man, making harrowingly beautiful records of mourning. The rage that seethed through his veins for so many decades seemed to have been replaced by a tender and vulnerable darkness, best captured by slow winding ambient soundscapes. Well, following the grand clusterfuck that was 2020, Cave seems to have rediscovered his rage. Of course, it's never that simple; rather than calling in the Bad Seeds, plugging in the atonal guitars and letting rip, Cave instead turned to his long term collaborator Warren Ellis. Ellis and Cave have been responsible for a series of tasteful and brooding soundtracks (think Wind River), rather than stand alone LPs. Understandably then, Cage seems to pick up where he left off tonally, with the gorgeous, beatless surfaces of Ghosteen's second half. However, the running time has been trimmed and a sense of purpose has been injected. Cave's sights are no longer set on the grandiose or universal, his gaze is fixed on the very human mess that surrounds him. To achieve this, he see-saws between rage and repression, tasteful poetry and brazen brutality.
The pairing of "Carnage" and "White Elephant" captures these strange and wild juxtapositions of thought majestically. One moment Cave is drifting in space waxing poetic, the next he's picturing his uncle slicing the heads of chickens to create bloody fountains. Then he's back on his porch reading great works of fiction, but, before he can finish a single sentence, tender melodies emerge out of the ether as Cave takes a heavenly turn and falls into a sublime reverie reflecting on the love that has enriched his life. Of course, it can't last. The real world intrudes and Cave's poetry turns pointed: "protester kneels on the neck of a statue, the statue says; 'I can't breathe', the protester says; 'now you know how it feels', and he kicks it into the sea". Now Cave is quietly enraged and apocalyptic. He cast's himself as Botticelli's birth of Venus with an elephant dick shooting poisonous seaman in the 'fucking face' of anyone who gets in his way. The president calls in the feds, but it's too late, Cave is an avenging angel turning all of 2020's hate back on itself as poison gas shoots from his cock. Bizarrely, Cave's fourth horseman of the apocalypse act takes a sharp left turn as "White Elephant" migrates towards a rowdy, Rolling Stones style, barroom gospel crescendo. It's inexplicable and utterly brilliant, a fitting toast to the end of the world.
The violence is short lived and the beauty returns as Cave drifts toward the fragile ambrosia of "Albuquerque". This is the kind of mournful, but accepting masterpiece Cave has perfected in his latter days. Cave might be stately in his old age, but he's never boring. You can't help, but hang on his every word on this spacey, formless waltz through both venom and romance. On the masterful closer, "Balcony Man", Cave stands as a perverted and grotesque rival to Dylan and Cohen as he croons: "I'm a 200 pound bag of blood and bone leaking on your favorite chair, I put on my lap dancing shoes in the morning sun. This morning is amazing and so are you". Carnage: eternal perfect love and rotting human decay, what could be better?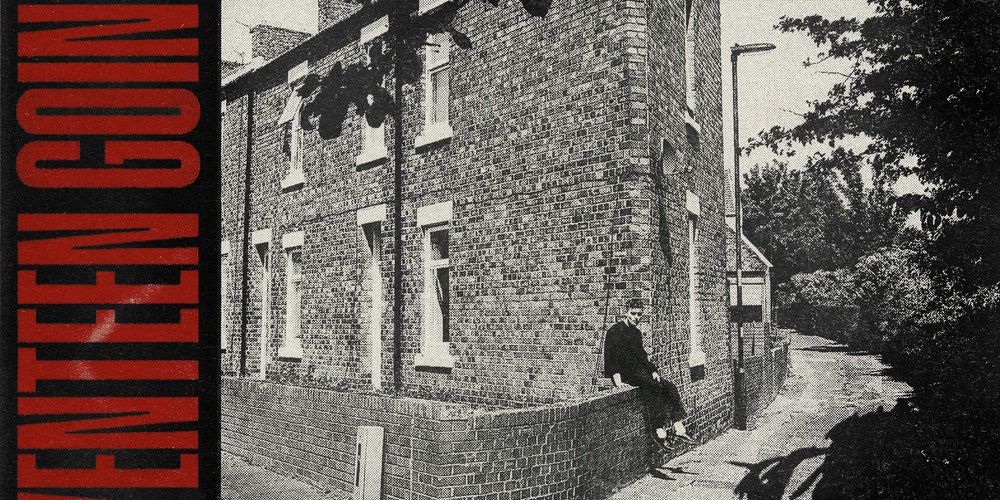 27. Sam Fender – Seventeen Going Under [Indie]
The "voice of a generation" mantle is often a poisoned chalice, doled out upon any earnest and portentous singer who threatens to capture the moment. There are only two ways to truly fit the billing. First, the quality of music proves undeniable, both in capturing the zeitgeist tonally and communicating a shared unspoken bond of angst, suffering or exhilaration (think The Freewheelin' Bob Dylan). Secondly, by popular adulation: the kids make their choice however strange, threadbare or gimmicky (think Never Mind The Bollocks…). Sam Fender is that rare artist who manages to flit between the two extremes. The UK's zoomers have anointed him their hero, the press have quickly got on board and, while his music that feels like a strangely openhearted reading of Springsteen, Joel and Henley through the prism of The Killers and Arcade Fire, the quality of Seventeen Going Under is irresistible. Fender through balladry and born to run bombast has captured the feelings of a lost generation crushed under the weight of Boomer ideology and the extremes of culture wars that only serve to suffocate anyone trapped in the middle. Fender's gift is his ability to maintain a sense of optimism and romance in the midst of such a hopeless and directionless youth. He'll detail economic destitution only to buoyantly chirp, "I'm only getting started, no need to be disheartened…I'm still here grinding"; before ripping into our modern malaise, "I don't have time for the very few, who never had time me and you…I'm not a fucking liberal anymore, I'm not a fucking anything", and checking out from rigged game while recognising a unifying anger, "a hundred million voices sound the same both left and right". Little England might be ripping itself to pieces, but in Sam Fender the nation has found its next great rockstar. Seventeen Going Under might be both a naïvely cynical and a naively romantic record, but there's absolutely nothing wrong with that. Fender is reaching out a hand to a dismissed and defamed generation and telling them to endure.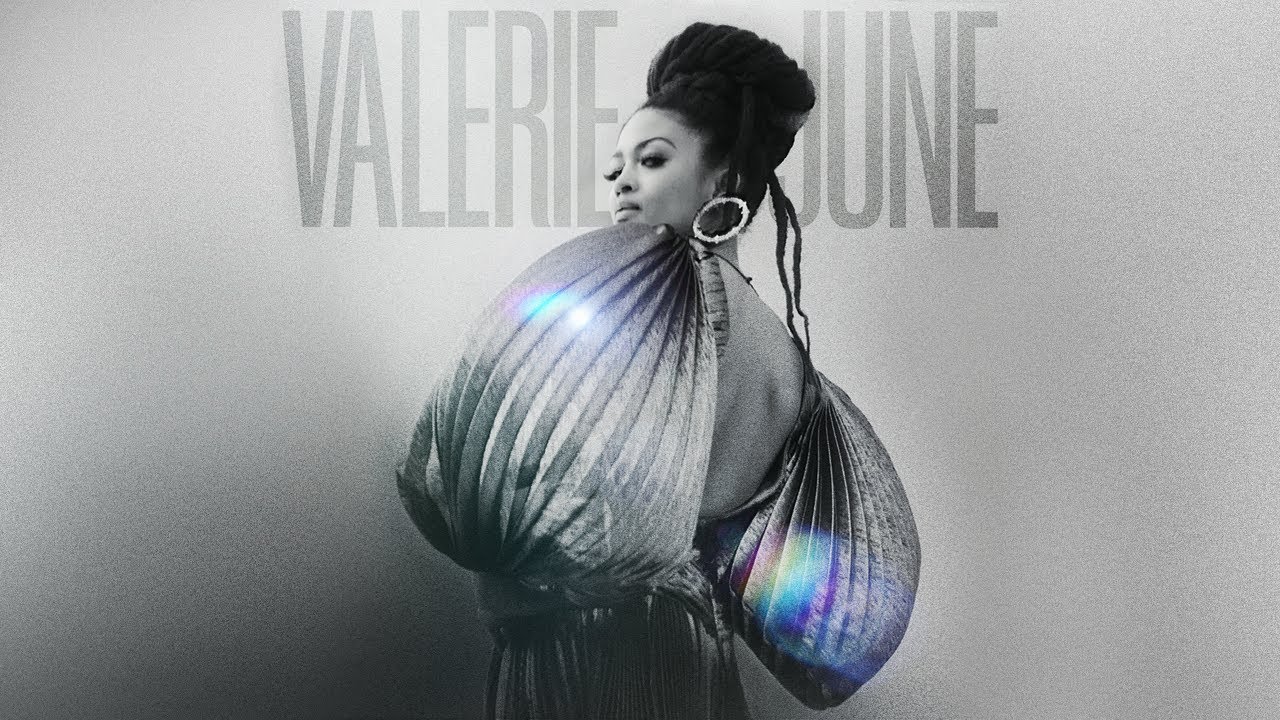 26. Valerie June – The Moon And Stars [Soul/Americana/R&B]
It's a testament to Valerie June's vocal charisma and subtle songwriting sense, that The Moon And Stars never gets lost in the billowing, wafty, prettiness that befalls so much spectral and dreamy folk. Sure there are grand cries into the wild open wilderness, romantic slow burns and plenty of opened ended longing, but June has an incredibility to retain momentum even as she's drifts. Sitting at the intersection of folk, soul and soft-psyche, The Moon And Stars is deftly balanced, never leaning too hard on any one element. The result is not a great beigeness of sound, but something intergalactic and organic. This is classic bottom of bottle soul that plays out of the great wide-open landscape of America itself. That after all is June's gift, her vocal is so pure and perfectly pitched that she could front a classic rhythm and blues review, be howling with her acoustic guitar on the picket line or simply lying back in the long glass with a clan of druids and staring up at the astral plane.  It's hard not to be blown away by the sheer majesty of it all. On "Home Inside" or "Call Me A Fool", just when you think June has reached her natural zenith, her sound expands, the arrangement swells and she pushes on through to the otherside. What's remarkable is not that she's capable of making such gargantuan anti-anthems, but that she reaches these heights without even the slightest hint of exertion.  For this reason The Moon And Stars remains unpredictable and genuinely tense, the cascading gentility of "Stardust Scattering" is underwritten by an incredible potential; sounds could blossom, explode and soar at any moment. June goes through the gears so effortless the next great apex could arrive within a milli-second and it's that latent power that makes the album's quieter moments of existential drift of poignancy. The Moon And Stars may have no end destination in mind, but it is anything but rudderless.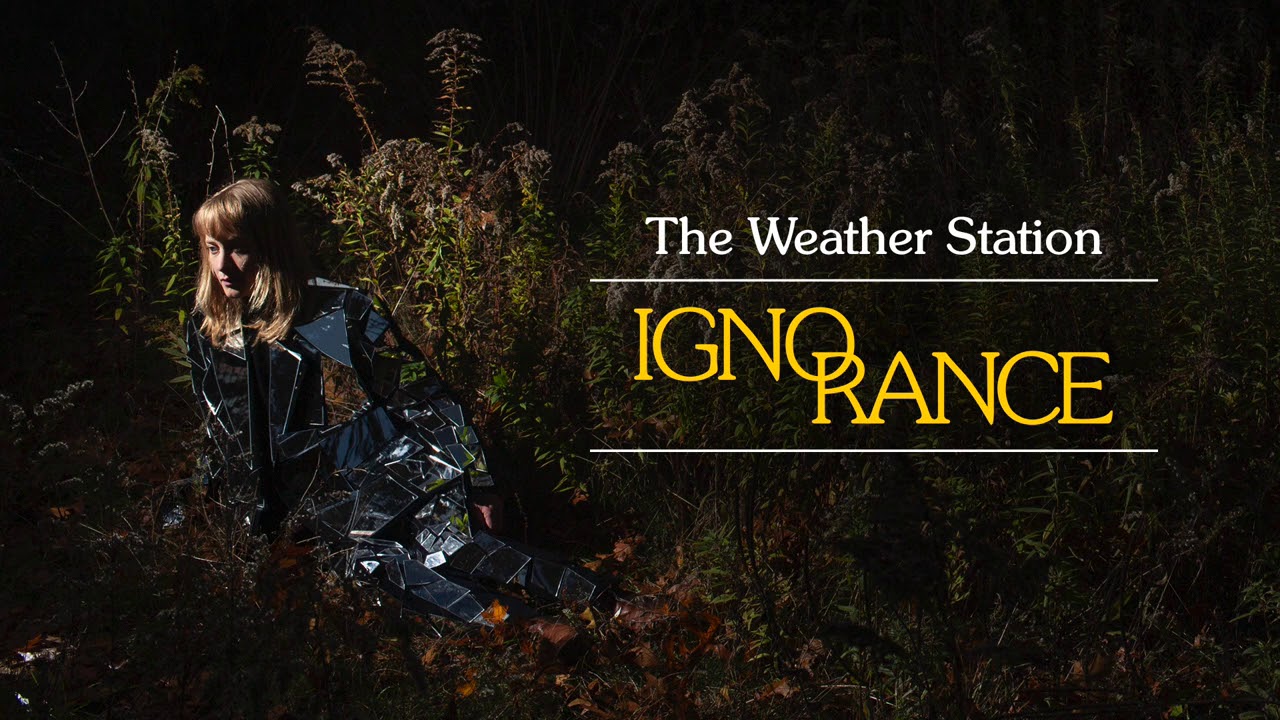 25. THE WEATHER STATION – IGNORANCE [INDIE/FOLK]
Ignorance is one of those rare records that manages to catch the world entirely off guard, despite being greeted with the highest of expectations. The Weather Station's self-titled fourth album was a low-key masterpiece. Tamara Lindeman and her bandmates appeared to have reached their final destination. Psychological fraught, unashamedly personal and starkly rendered, the album appeared definitive in its brilliance, but Ignorance makes its predecessor seem rather small. The Weather Station's latest might be built on exquisite taste, refined grandeur and poignant sweeping arrangements, but it feels utterly brazen. Here is an indie-folk outfit that have suddenly decided they want to sound as arena ready as Haim and as compositionally daring as The War On Drugs, without sacrificing a sliver of their harrowing intimacy. Tamara Lindeman's versatility beggar's belief. Even after multiple listens it's still shocking to hear the towering defeatism of "Trust" sitting side-by-side with the sweeping pop textures of "Separated" and "Tried To Tell You". Suddenly, The Weather Station are recast as a 21stCentury Fleetwood Mac more concerned with moving their audience to tears than topping the charts. Tamara swirls, swoons and soars across a luscious landscape of sound as she dissects her every psychological frailty.
Who said radical vulnerability had to be moribund and self-serious? The Weather Station excoriate a delusional lover denying with a crumbling relationship, with the lightness of a summer breeze. Elsewhere, Tamara will be at her most sensual and zen as she comes to terms with the cruellest of realities. Ignorance is a perfect marriage of poetic reflections, a burgeoning pop sensibility and a genuine compositional daring. Ian Kehoe's drumming is frankly phenomenal throughout. Whether The Weather Station are drifting off on a jazzy odyssey, embracing their lightest gypsy folk tenancies or simply wallowing, his percussion injects spritely rhythm, drive and control. Tamara's lyric sheet reigns supreme, but this is a collective effort. Her incisive and evocative eye has been paired with the most beautiful and addictive arrangements The Weather Station have ever conjured. Ignorance is the sound of phenomenal band shattering their supposed ceiling by drawing out the sweetness from beneath their sorrow.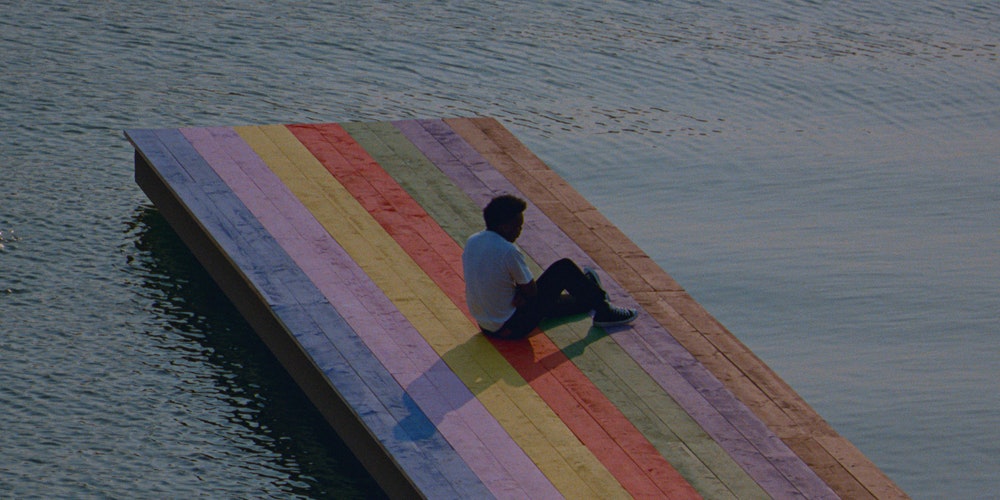 24. Baby Keem – The Melodic Blue [Rap]
TOP OF THE MORNING! TOP OF THE MORNING! TOP OF THE MORNING!
Few albums proved more thrilling in 2021 than Baby Keem's willingly infuriating The Melodic Blue. Half-yelped, half-revolutionary and half-arsed, Baby Keem refuses to play ball. Keem is clearly an incredible lyrical prodigy with an ability to switch up the flow and work this way into and out of the tightest of semantic knots, but he is also a musical shit-poster. His best ideas will simply disappear in favor of a throwaway meme or disjointed stoner brain-fart masquerading as an actual song. Similarly, Keem will start a tossed off and clearly improvised string of nonsense rhymes only to end up delivering a masterfully sculpted punchline. He's the kind of rapper who is destined to be both hated and loved. His magpie sensibility gives The Melodic Blue a wonderfully unpredictable quality. Songs can shoot off in the most unexpected of directions or they can simply end or Keem could shout something so embarrassing it'll send you scurrying for the mute button. However, while the lows are low, it's impossible to deny the joy of this double album that plays like a pandora's box of 21st Century rap delights. The possibilities are endless, from tender pop and inane bangers to lyrical dissections and hard street level bangers, The Melodic Blue is a perfect representation of the  infuriating, quixotic sound of modern hip hop. Heartfelt, sweet, hard-headed and utterly inane, Keem possesses a maverick mindset that has clearly infected Kendrick Lamar as he enters his PD Lang phase. Denying Keem's talents is pointless, wherever Kanye, Drake, Future, Kendrick, Scott and Thug were pushing rap in 21stCentury, Keem is clearly the destination: a melodic assassin who has seemingly swallowed Reddit whole. Everything is a hit and nothing is serious. Keem is too good to be denied respect, but he wilfully rejects anything resembling credibility. The Melodic Blue is a rollercoaster: a tossed off masterpiece that ties together the frayed edges of modern rap music into something monstrously addictive. Fittingly, The Melodic Blue culminates with a track named "no sense": the perfect endnote for an album that confirms that Baby Keem is brilliant at what he does, even as your left wondering if what he's created is actually any good.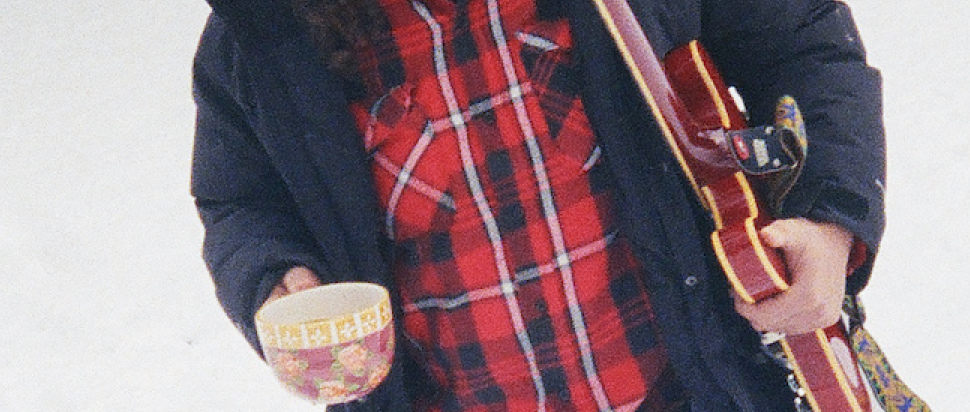 23. The War On Drugs – I Don't Live Here Anymore [Rock]
Adam Grunduciel's music has become so refined that, at times, it's easy to be both in awe of perfection and completely disinterested its almost callous precision. Thankfully, The War On Drugs are beginning to loosen up after 2017's decidedly tight A Deeper Understanding. Make no mistake, Grunduciel is still mining the fertile territory that lies between Springsteen's earthiness, Tom Petty's polish, Don Henley's addictive uncool hitmaking, Paul Simon's wistfully incisiveness and the romantic and metaphorical dreaminess of Bob Dylan's born again period. The War On Drugs are too canny to replicate any one of their influences directly and Grunduciel is a compelling and evocative songwriter in his own right. Instead, I Don't Live Here Anymore conjures the gloss and wonky technological evangelism of the 80s Reaganite/Thatcherite middle-class optimists in its sonics, the wearily earnest naffness of Phil Collins and blue-collar determination of Springsteen. At times it feels almost perverse. In the 80s dividing lines mattered: battles were pitched and fought over ideology, both macro (the Cold War) and micro (the masters of the universe vs the everyman), as well as technological (synths vs roots). The sense of transgressive cross-cultural tourism never quite tips over into outright nostalgia. I Don't Live Here Anymore isn't simply "remember the 80s?" clickbait, the songwriting is too strong and the feeling behind the music so undeniably strong. Grunduciel is genuinely lost on "Victim", determined to move onward and escape his pre-destined existence on "Old Skin" and a force of nature on "Harmonia's Dream". I Don't Live Here Anymore is a fitting title for an album both obsessed with recreating the past and escaping its atrophying tentacles. The War On Drugs thrive on autonomy and forward motion, they may dwell on the 1980s, but if their latest album is anything to go by, they'll never get stuck.
22. Converge + Chelsea Wolfe – Bloodmoon: I [Rock/Metal]
Converge and Chelsea Wolfe, just putting those names together sounds tantalisingly brilliant, but then you pause and reflect: how the fuck is this supposed to work? The haunting, slow burn, macabre and elegant theatrics of Chelsea Wolfe meets the torrential, furious and unrelenting onslaught of Converge. What does that sound like? Bloodmoon: I does not answer that question, not in the slightest. It turns out when four-metalcore icons from Salem, Massachussetts walk into room with one spectral starlet from California then end up slaves to her rhythm. Bloodmoon: I is a macabre seductively crawl through a underbelly of a gothic cathedral. Sure, Converge get to let rip on occasion, but the role they most convincingly play on this record is that of choir boys: a chorus of nihilists calling out of the depths of despair to their ring-wraith of a high priestess. The dry ice rises, the gloaming begins, misery seeps in and the world writhes, rots and suffocates in slow motion on this glorious post-metal monstrosity. Chelsea Wolfe and Converge do not bludgeon, they do not beat and they certainly don't thrash – they simply ensnare. Bloodmoon: I is a siren song, the only question that remains is whether they are leading us through the darkness or deeper into its depths.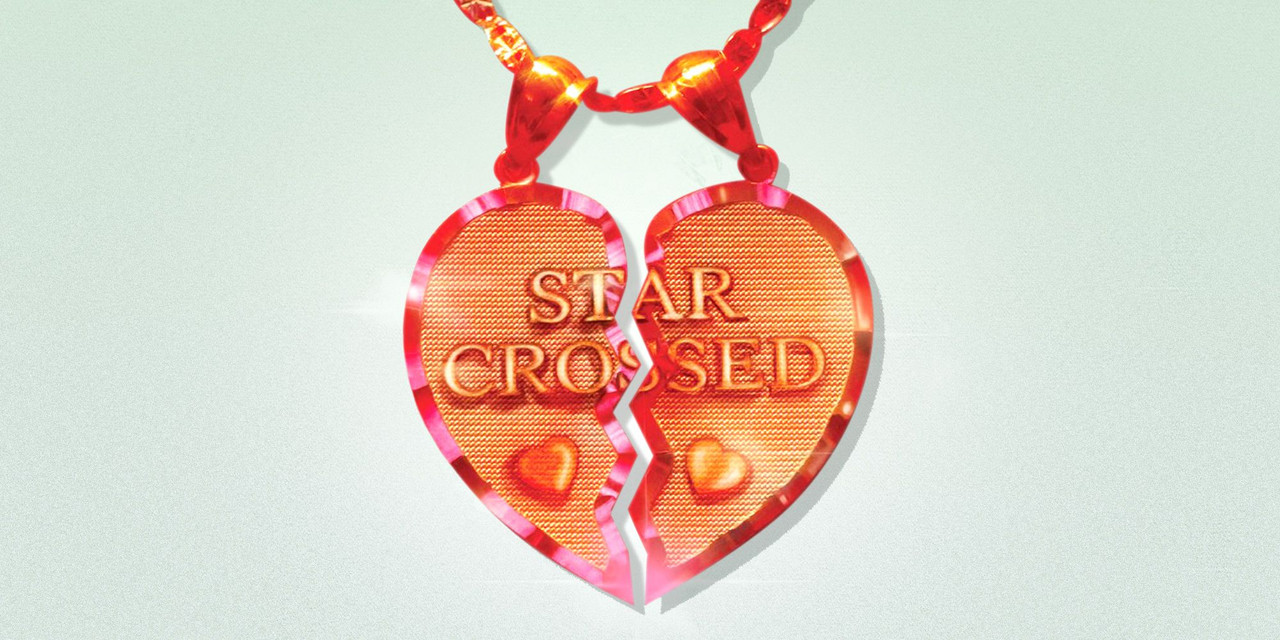 21. Kacey Musgraves – Star-Crossed [Pop]
If the fear that surrounded the release of Butterfly, the album that launched Kacey Musgraves to Grammy award winning superstardom, was that she might be too contented, then worry heading into the release of Star-crossed was the obverse: would the most even-keeled and unassumingly happy of country-pop stars succumb to the depths despair following her highly publicised divorce. Unsurprisingly, and entirely true to form, Kacey sides steps the tortured sorrow or acidic barbs that are stables of the break-up album. Instead, Musgraves dives headlong into the mid-tempo pop of the 90s, employing gentle acoustic guitars and sugary gloss of studio perfection to situated her slowly unfurling narrative. Musgraves is distraught, but not in a performative sense. She's drifting in a haze through crushingly happy memories of a love that was snuffed out. She's wondering if she was to blame while resenting her lover's refusal to meet in the middle. The actual lyrical content is heart-breaking, but it's the product of a country girl with her head screwed on straight. Kacey isn't trying to draw blood, she's simply trying to navigate this fog of loneliness, regret and disappointment.
The delicacy of Star-Crossed is showcased on the shrewdly juxtaposed torture of "Breadwinner" and "Camera Roll". The former captures Musgraves at her must vicious, but when she softly sings, "you'll never know what to do with a woman like me", she isn't taking a shot at her partner's sexual performance; it's devastatingly blow to a man who fantasizes about loving successful independent partner, but isn't emotional ready to deal with either the social reality or the internal power dynamics of such a relationship. "Camera Roll" couldn't be any more different. Performed like a Christmas classic, Kacey finds herself unable to delete those pics that prove just how deeply in love she was. In a crafty twist on a classic bit of country phraseology she sighs, "chronological order, ain't nothing but torture…I don't wanna see 'em, but I can't delete 'em. It just doesn't feel right yet".
The beauty of Star-Crossed is that it exists between the extremes. Kacey clearly would love the simplicity of renewed love or a bitter hatred, but that's not reality. She's trapped in purgatory: happy with decision, but devoid of an obvious route forward: "Moving onwards, feeling strong, but healing doesn't happen in a straight line; if I cry just a little and then laugh in the middle, if I hate you and I love you, then I change my mind…if I need just a little more time to deal with the fact you should have treated me right, then I'm more than just a little justified.
For many listeners the singles that trailed Star-Crossed's release were underwhelming, pleasant drifting delights that made the slightest of impressions. Similarly, on release Kacey's latest LP lacked the punch, humor and immediacy of her previous work, but that is entirely by design. More than simply catching a bad case of the mid-tempos, Kacey wants to draw her listeners in and tell a long, complicated and decidedly muddy tale. Star-Crossed is a perfect pop record, but one that defies the rules of hit-making in the age of TikTok. Kacey is demanding the commitment from her audience that she didn't get from her partner and that she could no longer give in return. Star Crossed is the tragedy of bad things happening to good people. It's an earthquake devoid of its devastating initial impact, one which instead torments its victims with the most unexpected of aftershocks. Little ripples of anguish and indecision destined to poison even the simplest of delights. Kacey is a practical woman, she will put her best foot forward and she will move forward, but not just yet.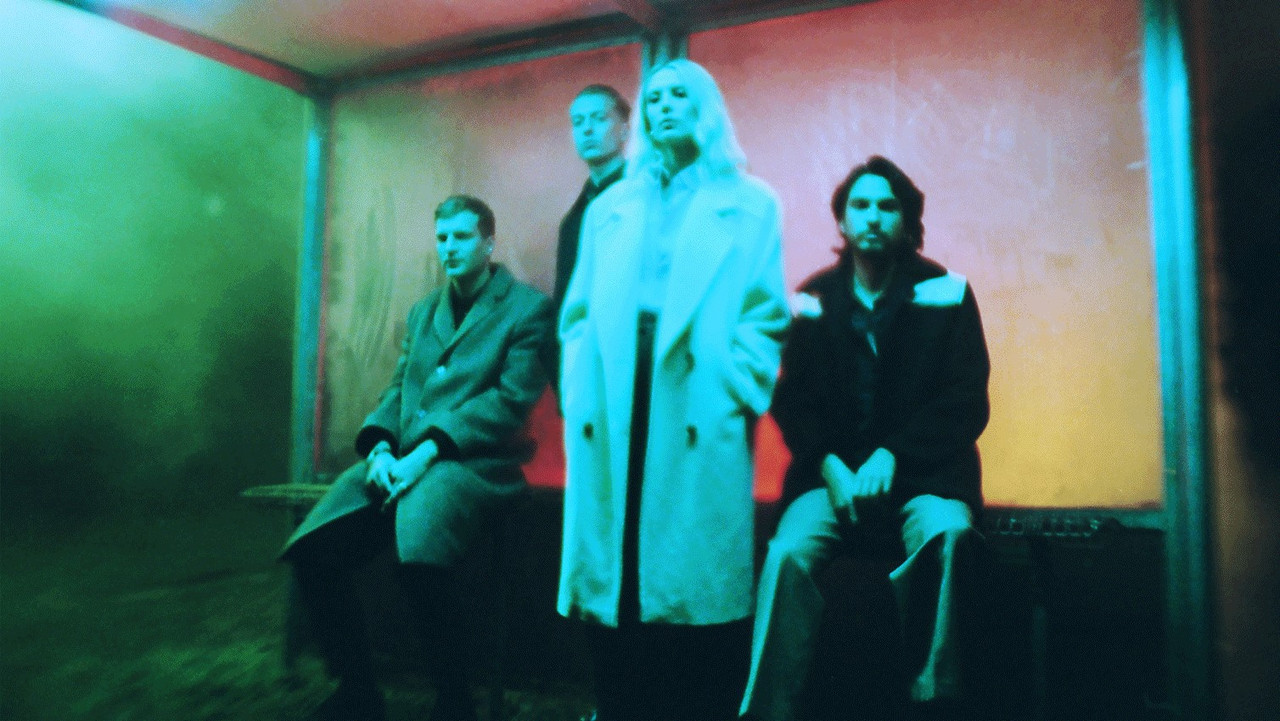 20. WOLF ALICE – BLUE WEEKEND [INDIE]
Wolf Alice's continued success is testament to taking your time to get things right, even in the midst of a microwave society that thrives on a lightning fast news cycle and endless content. The London band's Mercury Nominated debut album, My Love Is Cool, was five years in the making, but exuded the confidence and depth of a great band without sacrificing the immediacy of a classic rock breakthrough. Sophomore effort Vision Of Life, which would go on to the claim the Mercury Music Prize outright, was a giant leap forward both textually and in terms of its songwriting depth. Wolf Alice were suddenly chroniclers of our very modern malaise and romantic foibles, simultaneously. Blue Weekend picks up where that record left off, but rather than repeating the same tricks, Wolf Alice have headed out to America and seen their sound explode in great waves of sleazy, skidding, scuzzy guitar work.
There's no two ways about it, Ellie Rowsell has blossomed into one of this generation's great songwriters, capable of detailing heartache, indifference, confusion, despair and heartfelt elation with a breezy nonchalance that neither diminishes her emotion, nor subtracts from Wolf Alice's bristling attack. Blue Weekend's most daring evolution comes in the band's decision to pull back. The structures and conceits are simpler than those of Visions Of Life, but rather than losing nuance, Wolf Alice have discovered an incredible tenderness. On the heavenly uncertainty of "How Can I Make It OK?", Rowsell's vocal saunters around a gorgeous and unadorned bass groove, while "Safe From Heartbreak" is spindly acoustic rebuff to an ex. This newfound directness is contrasted by a sense of freedom that that sees the band diving from sound to sound and mood to mood with a magpie spirit. On the handclap powered "Play The Greatest Hits" the band sounds like the demonic offspring of The Runaways and X-Ray Specs. "Lipsticks On The Glass" couldn't be any more different; a wistful migratory rumination on giving in to temptation and giving a cheating lover a second chance. This is Roswell's greatest power: she can be both the wild Rockstar avatar of bad arse femininity one moment, and an uncertain, almost passive participant in her own life story the next. The slow-motion cascading car crash piano keys of "The Last Man On Earth" soundtrack not a vulnerable confession, but a ruthless dissection of a tedious narcissist. Blue Weekend is an undoubted triumph. Wolf Alice third album is their finest to date: a poignant, nuanced and deeply evocative evolution that manages to feel both vitally big and defiantly small at the same time – or as Ellie more adroitly puts it on the wonderfully sardonic "Smile", "I ain't ashamed in the fact that I'm sensitive, I believe that it is the perfect adjective".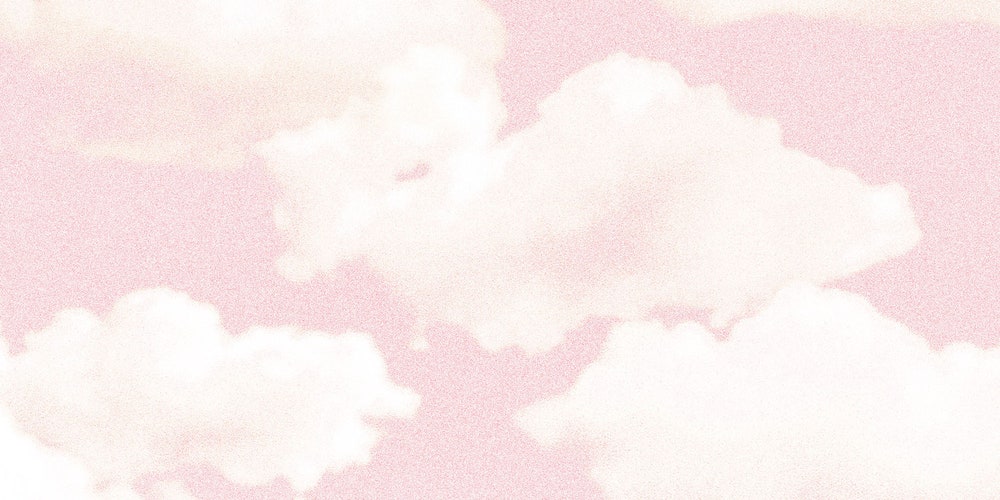 19. Turnstile – Glow On [Rock]
Glow On's rhythms and grooves are simply phenomenal. The Baltimore band's third album would have been one of the year's finest releases if Turnstile had simply played it straight and rocked out, but by embracing a broad experimental palette they have showcased just how effortlessly hardcore punk can embrace the tenderness, creativity and textures of R&B and naval gazing indie. It is perhaps a sign of how much has changed since Gen X ruled the roost, that a punk band with this much avant garde cred can borrow the buoyancy of So-Cal punk without risking ridicule, let alone the dreamy R&B elements that routinely transfigure the band's attack into new and exciting directions. Make no mistake however, Glow On is a rock record first and foremost and, no matter how experimental Turnstile may appear, they are not making R&B, art-pop, shoe gaze, pop-punk or anything other than rip snorting guitar driven rock music. The band have a deft ability to organically to redirect their sound towards a blistering riff. The records aren't remotely similar, but Glow On is eerily reminiscent of Refused Shape of Punk to Come: an album that has fundamental re-imagined the boundaries of punk rock. This time however, the giant leap forward is not only via a polyamorous approach to genre, but by embracing the most tender and openhearted of emotions. If the creative impetus recalls Refused, then the spiritual predecessor to Turnstile is undoubtedly Jane's Addiction, not only for Brady Ebert's odd Perry Farrell's vocal ticks, but because they capture Jane's wild and unhinged ethos. Ebert will cry "Go!" and the band could end up absolutely anywhere. It'll be sexy, depraved, oddly touching and danceable as all hell, but good luck predicting exactly how it'll sound or how the band will get there. "New Heart Design" is perhaps the ultimate example of Turnstile's manic creativity – suddenly out of the blue the band launch into a Yatch Rock classic played at a Mathy tempo backed by bulldozing power codes and an alt-R&B coda. Naturally, "New Heart Design" is followed by some sleaze-ball LA street level Hardcore to remind you these boys were raised on Black Flag rather Beyonce. Big, bold and wonderfully bonkers, Glow On is the kind of record that makes you fall in love with Rock music allover again.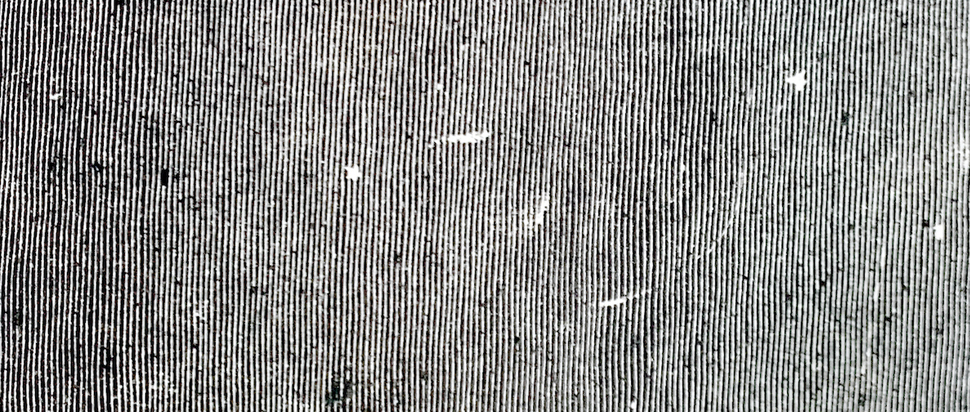 18. Low – Hey What [Art Rock]
I didn't think it would be possible for Low to release an album I'd love more than the suffocating beautiful Double Negative and, while Low's 14th studio album might not necessarily surpass its predecessor, I will never forget the experience of listening to it for the very first time. Low have always experimented, always found new ways to ratchet up their deliciously depressing gloom, but after 20 years Hey What might just be their most daring achievement. Oddly, Double Negative was more brutal and punishing in terms of what Alan Sparhawk and Mimi Parker inflicted on their own sound, but Hey What is more pleasantly surprising. It feels like the rules have been abandoned and there is less of an obvious point. This isn't an experiment with a clear destination in mind, Hey What is a really rather delicious dalliance. The harmonies are more romantic even in their most lethargic moments; the palate is softer and strangely lilting. Rather than grinding their favourite indie records into dust, it's as if Low have decided to take the best arena pop records and warp them in the sun light, stretching their rhythms out grotesquely and scratching a series of skips directly into the vinyl. Of course, being a Low record, these haunting meltdowns never feel random, the dissolution of structure and the dissolving of sound itself is heavenly.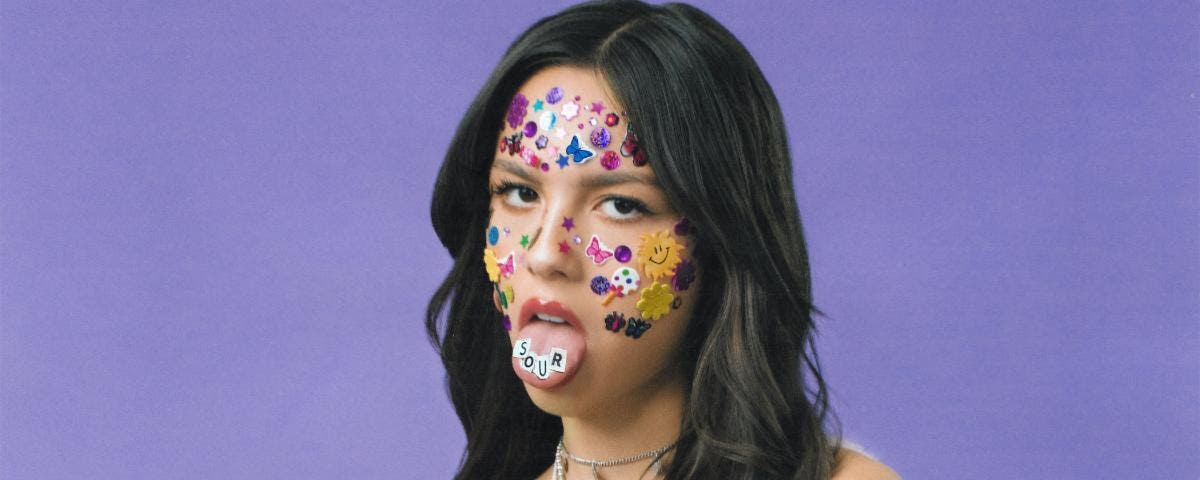 17. Olivia Rodrigo – Sour [Pop]
Olivia Rodrigo is fast becoming the queen of subverting expectations. The former Disney star shot to superstardom when "Drivers Licence", her sublime debut single, detailed an illusion shattering break-up with harrowingly specific detail. The titular driver licence was a beacon of hope for a young lover. The promise from one soulmate to another that they would be drawn closer even as they rode off into the sunset. When the inevitable betrayal came, Rodrigo was left using her newfound licence and her newfound freedom to stalk the streets she dreamed of driving to be with her ex. It's a sumptuously sorrowful image, a teen girl, slowly crawling along the streets that represent the ruins of her relationship with a tear in her eye and a cavity in her heart. "Driver's Licence" is beautifully paired with "Traitor", a slowee that cuts to the bone of broken relationships: her ex has quickly moved on, waiting a mere two weeks, he might not be a cheater, but in Rodrigo's eyes he is a traitor. If few could have anticipated this level of intimacy and subtlety from a Disney teen sensation, then prepare to be blown away when album opener, "Brutal", kicks in. The guitars slam and stop metronomically. Rodrigo dials up the snot and sneer as she launches into an unrepentant ode to Elastica that purrs: "they'd all be so disappointed, because who am I if not exploited?"
Sour is a revelation. The most hotly tipped young artist and IT girl of 2021 has released a debut album that doesn't feel overburdened by either commercial pretentions or the heavy hand of record label manipulation. The album's 11 tracks are all principally written either by Rodrigo alone or alongside producer Daniel Nigro. The sole exception is the understatedly sweet and sorrowfully offering "1 Step Forward, 3 Steps Back", which credits Taylor Swift and Jack Antonoff. The result is a debut album that feels staggering coherent, allowing Rodrigo to develop a confessional voice that feels truly her own. That's not to say Rodrigo is devoid of influence, far from it. Sour, like almost every album of the last decade, bears the unmistakable signatures of Lorde. This is no bad thing, as Rodrigo, even in her most overtly ambitious moments ("Deju Vu"), litters Sour with so many unmistakably specific details that her misery could not be mistaken for anyone else's. Best of all, Rodrigo clearly loves rock music. The Elastica nod is not a one off, "Good 4 U" skids and wails like a classic Paramore single from the mid-2000s.
Rodrigo evades many of the post-Eilish tropes. By rooting her song-writing around her own insecurities and eccentricities rather than groping for universal vagaries, she ends up sounding more like the voice of a generation than a legion of trend chasing clones. Rodrigo can be trite and cliché at times, but so are most teenage lovers. Even when she does strays into coffee shop mundanity, she always manages to alight upon a killer line: 'don't tell me you feel sorry boy, you're sorry for yourself, cause someday I'll be everything to somebody else'. Rodrigo is careful to blend these moments of headstrong therapeutics with viscous pettiness, 'I hope you're happy, but don't be happier'.  It is this seesawing between recovery, wallowing and outright bitterness that makes Sour so undeniably effective. This is true teenage heartbreak. Every illusion towards being the bigger, better person shatters in waves of spite and sorrow ('I'm not cool and I'm not smart, I can't even parallel park'). Rodrigo has served up her own Melodrama; a bad break-up for the ages underwritten by a pleasing smorgasbord approach to both genre and influence. Rodrigo will discover her own sound in time, but for the time being its thrilling watching her sharpening her knives by aping Apple ("Jealously, Jealousy") and condescendingly referencing Joel ("Deju Vu"). Sour is the embodiment of the teenage psyche for better or worse, but mostly better.
16. Illuminati Hotties – Let Me Do One More [Punk/Indie]
Sincerity comes in many forms. Illuminati Hotties front-woman Sarah Tudzin's sardonic and deeply sarcastic naval gazing might feel like an empty posture – a snotty rebuke to a disinterested and uncaring world – but wrapped within her spittle and scorn lies a depth kindness. Kind is certainly the word, because it's impossible to listen to Let Me Do One More and not end up cherishing the individuals who put this quirky little punk rock record together. Tudzin is leaning heavily into nostalgic rock and millennial anxiety, but her tracks have this beautiful habit of zagging in the most delightfully unexpected directions. She might end rolling her eyes into delirium or crashing out on the couch, but she might also float on air as she marvels at myriad mundane daily reminders of how wonderful it is to be a live, loved and surrounded by your best friends. Strangely, it's her insecurity and her disdain for the hopelessness of existence that allows Tudzin to discover the great depth of romance that exists in world. She might worry about being worthy and how she'll inevitably fuck things up, but the very idea that someone would stand by her through her lowest moments charges her with joie de vive. The result is an invigorating cynical optimism. Illuminati Hotties are pulling shapes you may well remember, but never quite in the order or with the intensity you'd expect. Empty sentiment becomes sincerity as Tuzdin finds herself complicit in a throwaway society addicted to emptiness itself. She's undeniably happy, but then why are tears staining her cheeks? Why does her eye keep twitching? You've really got to marvel at beautiful, pointless, depressing, majesty of it all. "The corner store is selling spit, bottled up for profit. I can't believe I'm buying in, isn't that genius?" It may well be, but the true genius lies in Illuminati Hotties ability to fall in love with life in the neon glow of the cavernous emptiness that surrounds us all. Let Me Do One More is undeniably pretty, but never vacant – even if the world is.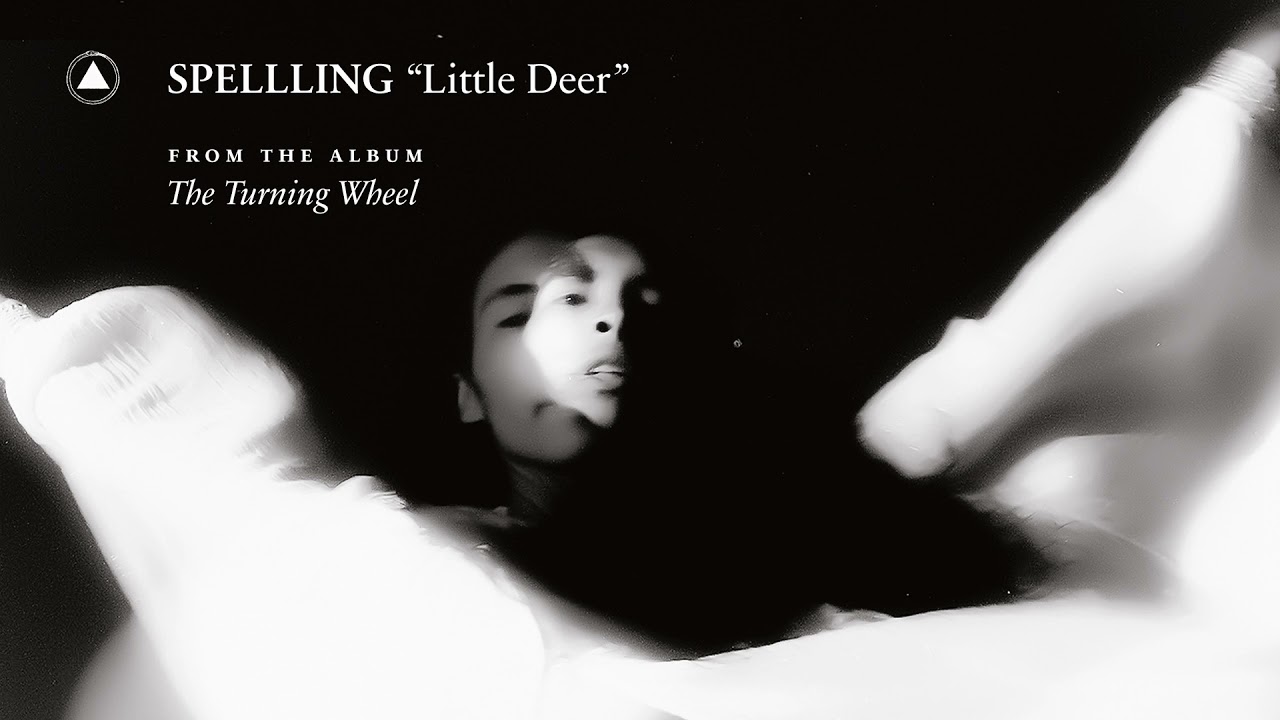 15. SPELLLING – THE TURNING WHEEL [ART POP]
Oakland's Chrystia Cabral, aka Spellling (the plague of auto-correct systems the world over), evolves away from the dark brooding of Mazy Fly towards ethereal tendrils of sound and winsome, quasi-romantic diversions on The Turning Wheel. The album's secret weapon is not its wild and enchanting arrangements, but Cabral's intoxicating vocal performance that marries the awkward and cruel angles of the best avant garde female pop with an almost naïve sense of the fantastical. Spellling is guiding the listener through a maze of illusion and imagination. She proves both an earnest and an eerie guide. Is she the mad hatter leading us into a bewildering acid-trip wonderland or a kindly Gandalf taking us by the hand on a horizon expanding awakening? The answer is no doubt both. The Turning Wheel is triumph of embracing potential cruelty with an open mind and an unguarded heart. Like the best fairy tales, there is a sense that bloody axes, gleaming teeth and bloodstained cooking pots are lurking just behind these shimmering and strangely intoxicating surfaces. This is undoubtedly by design, as Cabral is torn by competing impulses: on one hand she wants to go out and face the unknown, on the other she wants to wallow in loneliness. She is determined to show us the majesty of the world that surrounds and she wants to retreat into a land of fantasy. The Turning Wheel is at its best when fantasy and reality become indistinguishable – is the natural light of day the source of this resplendent sonic haze or is the intrusion of the outside world the cause of all the anxiety in rhythm section? Is her dreamworld a place of whimsical solace or a cage imprisoning Cabral in a quiet, slow burning despair? All is not what is seems and there is a beauty in not knowing whether to rejoice or cry for help on one 2021's most majestic, imaginative and engrossing LPs.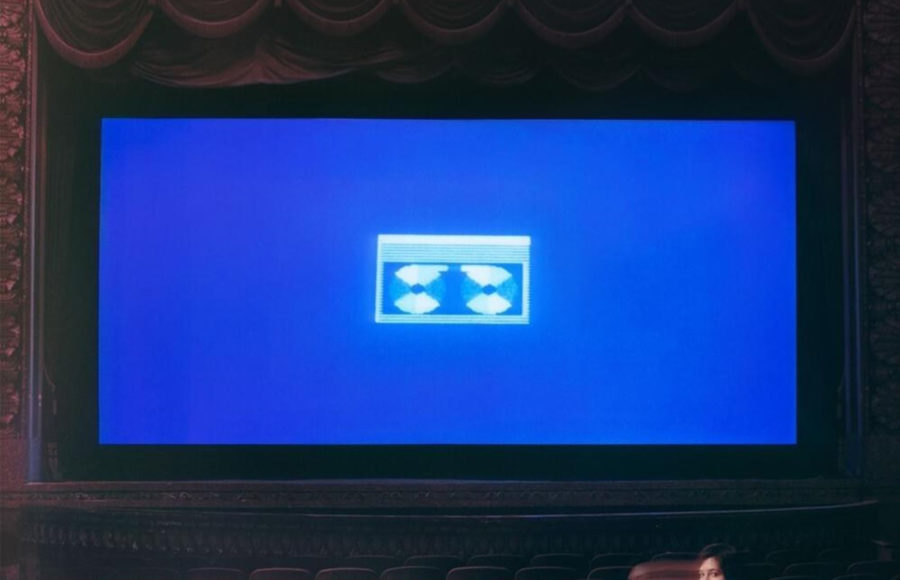 14. LUCY DACUS – HOME VIDEO [INDIE]
There's nothing quite like the excitement of hearing a greatly admired artist explode out of the carefully cultivated box they'd had placed themselves within. Lucy Dacus released one of 411's albums of the year in 2018 with her sophomore LP, Historian – a quiet, introspective, but nonetheless harrowing alternative singer-songwriter masterpiece. Dacus had carved out a niche unto herself inside a crowded marketplace of self-lacerating female diarists. Then came Boygenius, a brilliant diversion with the equally excellent Phoebe Bridgers and Julien Baker; a thrillingly gritty and grungey alt-rock bruiser of a record. It showed that Dacus could rock, but she still seemed happiest in darker, quieter, more lonesome places. Enter Home Video and, suddenly, Dacus is unbound. In process of revisiting her childhood angst, agony and excitation, Dacus has exploded into glorious Technicolor. The dark turn of mind and claustrophobic bleakness remain (the album opens with her reminiscing, "couldn't trust my self to proceed with caution, the most that I could give to you was nothing at all, the best that I could offer was to miss your call"), but now these gloomy thoughts are now illuminated by driving rock, swooning melodies, crashing rhythms and an ambient melodic drift that could fill arenas. These songs – that feel as though they were scrawled on a notepad while tightly hunched on the corner of her mattress, in the bleakest corner of her bedroom – are escaping into the world with a vivacious energy that matches their innate desperation. The pulsating thrust of 80s indie rock drives these tracks forward, but Dacus is coy in her sonic choices. Her most bombastic impulses are resisted. These buoyant sounds are both set free and yet somehow smothered by the production; as if the songs themselves know better than to embrace anything resembling plain-faced joy. "Brando" captures this dichotomy perfectly: spritely, summery and flying by at a pace, it should be an ode to joy, but instead it is a sorrowful dissection of a highfalutin movie-buff-turned-bore who'll compliment Lucy's "cerebral" mind without showing the slightest interest in her sexuality. Dacus has an incredible knack for unleashing an immolating lyric at the most unexpected of moments and, while they can prove devastating in a pop context, they remain most poignant during her descents into slow burning anguish. "Thumbs" proves unparalleled in its skin-scrapingly abhorrent power. Dacus accompanies a friend to meet her runaway father and, while the daughter wears a smile, Dacus seethes: "I would kill him if you let me". A song that tortuously brilliant simply cannot be topped, even if the gloriously bruising seven-minute closer, "Triple Dog Dare", pushes "Thumbs" close. Home Video confirms Dacus as one of this generation's most un-showily engrossing, evocatively honest and darkly sardonic songwriters, while expanding her sound to reach wider audiences and fill bigger rooms.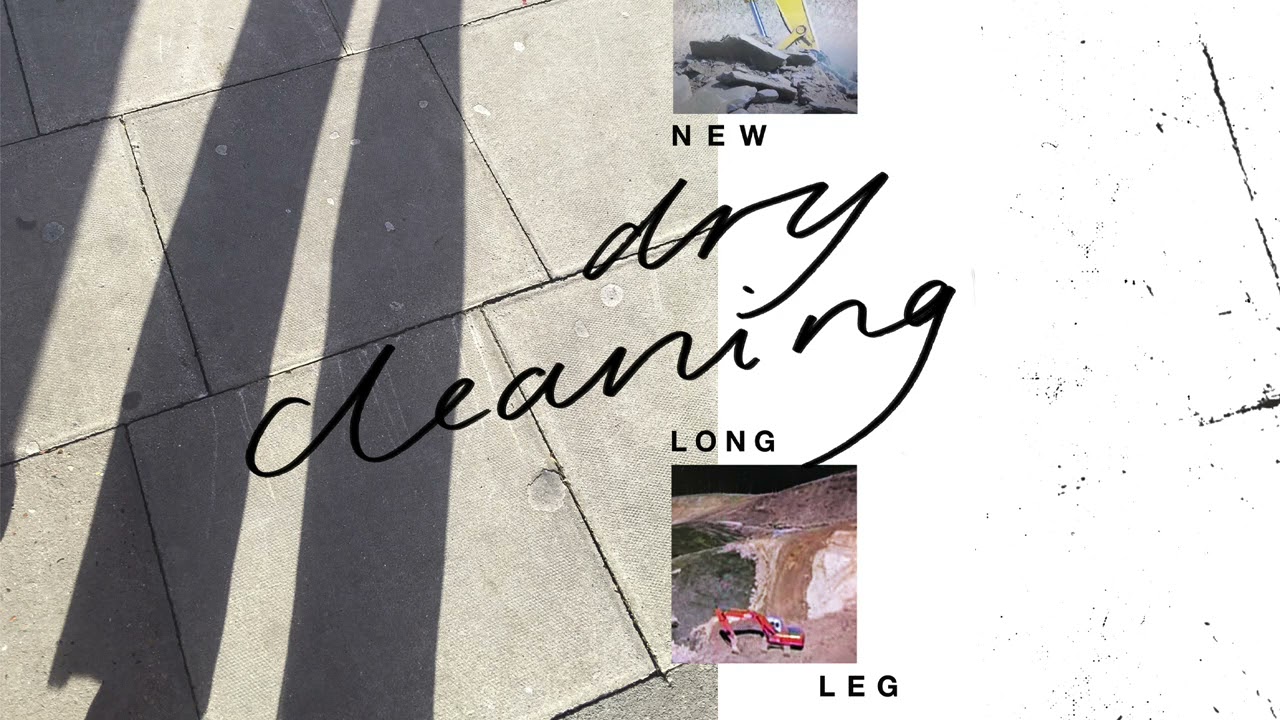 13. Dry Cleaning – New Long Leg [Indie]
Indie music has been trying so hard to adapt the taste of the modern omnivorous music fan that, in the genre's quest to embrace pop, R&B and electronica, much of the disdainful dropout bite has been lost. In this light, the slanted and disenchanted New Long Leg feels like a breath of fresh air. "I've come here to make a ceramic shoe and I've come here to smash what you made, I've come to learn how to mingle, I've come to learn how to dance, I've come here to join a knitting circle", that's the resigned sigh with which Florence Shaw opens Dry Cleaning's savagely non-conformist debut album. "Do everything, feel nothing", Shaw is offering up a vicious critique of a performative culture that values the display of life-changing or heartfelt experiences, as if life were actually a rom-com where grand redemptive acts were capable of changing the long-term reality of existence and relationships. If New Long Leg starts cynically, it quickly blossoms into something beautiful: a blend of almost poetic detachment soundtracked by a shifting-sands palette of post-punk and 90s alt-rock sonics that suggests that Dry Cleaning have listened to both Sonic Youth and PiL with little interest in imitating either. In this fourpiece's hands the most discordant of sounds are transformed into a strangely dreamy dropout poetry that flitters, like the music itself, between glorious intellectual abstractions ("Someone pissed on my leg in Sainsbury's. If you're an Aries. Then I'm an Aries") to plainspoken bluntness ("If you like a girl, be nice. It's not rocket science"). If ever the experience threatens to get too washed out, detached or dead-eyed in its sarcasm, the sheer intuitive quality of the playing comes to fore. Dry Cleaning create grooves and sounds that are surprising, exhilarating, and strange – and also strangely familiar without ever feeling like a pastiche. New Long Leg is organic, ever-evolving spiderweb of sound designed to trap the listener in the orbit of Florence Shaw's wonderful needling monologue: "Are there some kind of reverse platform shoes that make you go into the ground more, make you reach a lower level? Never mind. Would choose a dentist with a messy back garden like that? I don't think so".
12. Floating Points, Pharoah Sanders & The London Symphony Orchestra – Promises [Jazz/Electronica]
Occasionally an album comes along that reminds you of the sheer absurdity of ranking records. Yes, I am going to have to locate this five year in the making, truly heavenly rumination on sound, alongside country break-up ditties and rapper's telling beautiful women that they look malnourished – but to be honest that's half the fun. Floating Points, aka electronica wizard with aneuroscience doctorate Sam Shephard, is clearly a man who thinks deeply about sound and space, and his eerily beautiful electronica sets the stage for Pharaoh Sander's sax to spellbind. The contrast is both glorious and harmonious. Shephard provides the perfectionist ripples of modernism. Sounds so delicately sculpted they feel almost inhumane. Like an immaculate waiting room that employs the principles of feng shui, which Sanders' raw, but never raucous, humanity rips through. Shephard and the LSO still the air so Sanders can levitate and crumple. The fact they refuse to swell or whimper with him is masterstroke. They are frozen, suspended, utterly implacable – Sanders is movement incarnate. Of course, the irony is that within Shepard's gorgeous chimes there is plenty of oscillation. They are not static, but they don't shake or tremble or howl like Sanders' sax. Best of all are the moments in between the collisions, where the absence of one musician, highlights the strength in the other. Those eerie futurist chimes and elongated strings that gave off a sense of almost painful neutrality, are revealed to be elegant, serene and heart-breaking in their own right as the linger in the wake of Sanders sax on the spectacular "Movement 6". Promises is an incredible achievement: a glorious hybrid of classical, electronica and jazz that deserves your rapt and under divided attention. This is a journey that must be undertaken from start-to-finish.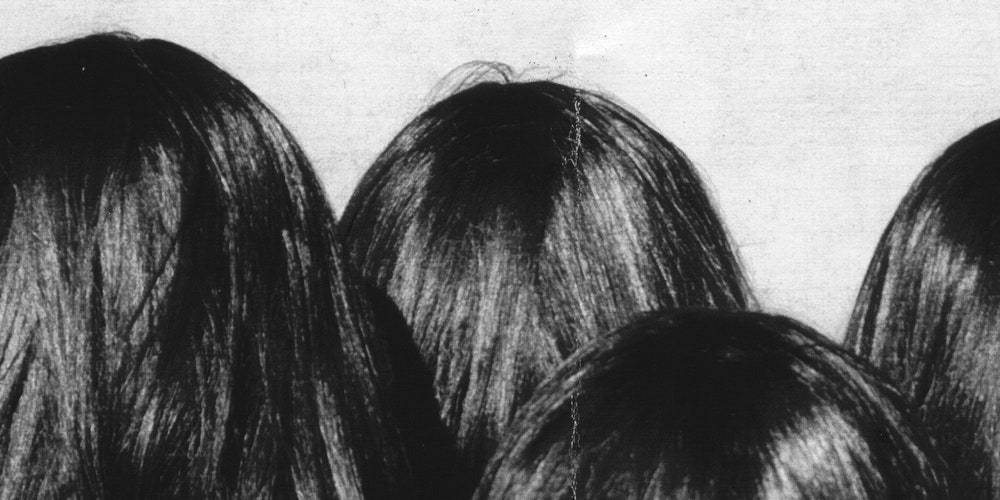 11. LOST GIRLS – MENNESKEKOLLEKTIVET [ELECTRONICA/INDIE]
Jenny Hval's notion of "storytelling" has always been mysterious and aloof, meaning is layered beneath dark but beautiful layers of abstract tones and interpreted through complex metaphors (think Blood Bitch's vampiric exploitation flick chic as societal critique and commentary on women's bodies). Working as a member of the Lost Girls alongside Havard Volden, Hval is freed from the weight of her own ideas and careful perfectionist zeal. It's not so much that Jenny has loosened up, there are still archly posed and considered spoken word passages alongside plenty of layered grooves that betray a sharp compositional ear and a mind that races towards the immaculate, but a sense of freedom reigns supreme. Beneath the swirling gothic disco synths and heavenly echoes of distant melodies lies the pitter-patter of drum machines working overtime. Even as they whisper; "language where everything is dying, everything is dying, words just don't hold", with a doomed sobriety, you'll swear that somewhere, underneath it all, you can hear their feet moving. Jenny wants to dance and to reflect, but more than anything she wants to react. Menneskekollektivet is defined by call, response and interaction. Two artists dancing around one another, carefully feeling each other out, bending their form to fit the shapes and strange sounds the other is producing. Like Holly Herndon's concept of learning to communicate through sound, Lost Girls are seemingly thinking and conceiving through raw sonics. Although, in this case, there is a strange deconstruction at work. Starting with hefty concepts and clear-eyed mission statements, these beautiful blends of alien-disco, naturalized synthetics and post-punk regurgitations migrate towards raw, formless, sensory experiences. Voices echo in the void, sounds are left to shimmer and rush outwards as a playful experimentation inhabits every sinew of their sound. Menneskekollektivit is a beautiful, soul-enriching experience: the sound of a darkly coiled perfectionist letting go and embracing the raw bigness of sound itself.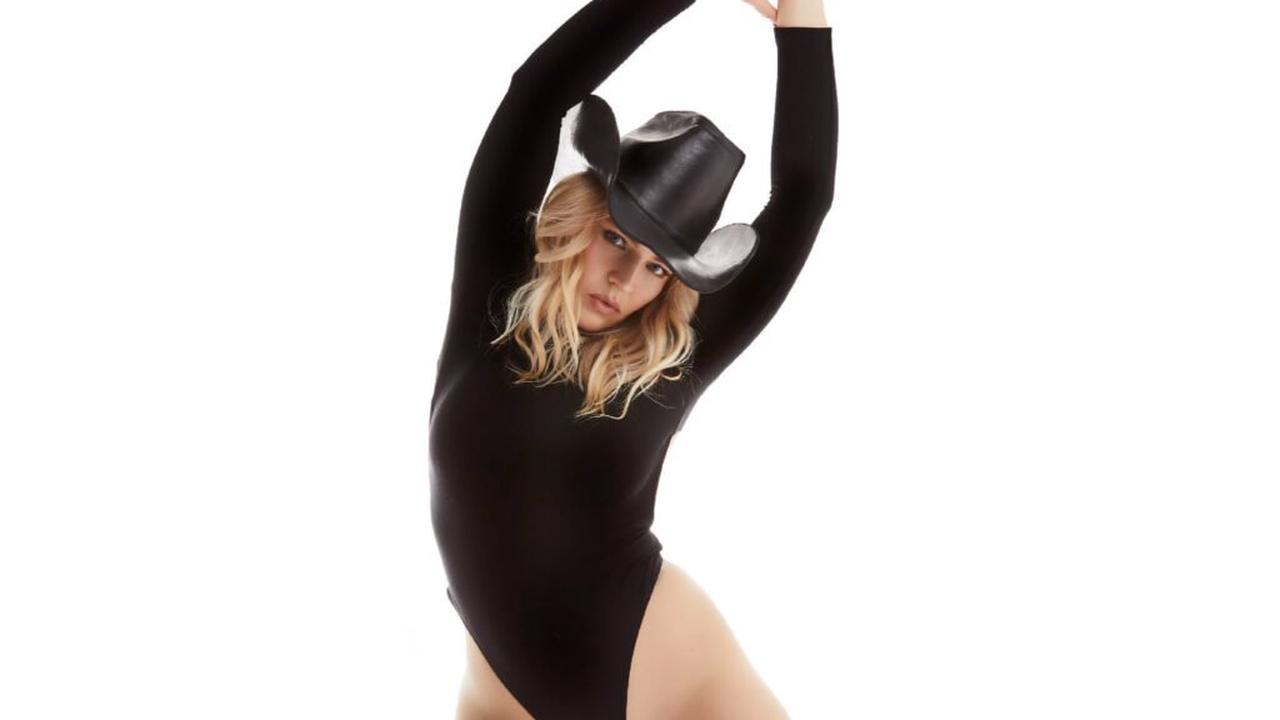 10. Self Esteem – Prioritize Pleasure [Pop]
Prioritize Pleasure might as well be Rebecca Taylor, aka Self Esteem's, debut because this brazen, angry and electric record obliterates the memory of its clever, crafty pop predecessor. Prioritize Pleasure does exactly what it says on the tin. In a world full of bad break-ups, rapes, life-sapping apps, shit jobs and self-help wisdom destined only to add to an individual's anxiety, Taylor refuses to be made small or compliant. She wants to fuck, she wants to drink, she wants to be free, she wants to love and she wants to be safe without having to sacrifice one iota of autonomy. To achieve this celebration of the female sovereignty and raw pleasure seeking, Taylor masterfully combines the boldest sonic ideas of hip hop with the most sky-scrapping, foreground-focused pop. The result is vocals that whisper one second only to tower, collapse and surge skyward the next. Taylor's voice is part Kate Bush busting clouds and part violent instrumental; a wild synth like slab of drama she can dial up in an instant. Musically, it's clear that Taylor adores Yeezus, Deaf Grips and the best tribal, syncopated dance beats of the last two decades. This is might be an album of self-actualization designed to overcome the pettiest and most cripplingly of emotional baggage, but it plays out on the dance floors. Drums pound, rush and roll. Bodies contort. Synthetic sonics squeal. Taylor let's rip and screams "I'm Free". Prioritize Pleasure is a rebuke to shame, to restraint, to social expectations and the horrible notion that our existence has to adhere to someone else's narrative. On this bulldozing pearler of a pop record, Taylor reclaims the autonomy of the individual.
Relationships will headfuck you, work will stress you out, the world around you may disappoint, but the moment is yours and you can choose (however limited your options may be) to live for yourself. Or as she puts so beautifully: "Shave my pussy? That's just for me." Of course, the brilliance of Taylor's work, and Prioritize Pleasure in general, is that as much as she may want to revel in the majesty of the moment she can't escape herself or her exes: "Old habits die for a couple of weeks, and then I start doing them again". Equally, as much as she may rep the non-conforming single life she can't avoid soul crippling shit sex: "My current lover tells me to turn over, doesn't look into my eyes, I think that's cool, cause he doesn't see how much apathy I have in side". Taylor gift is her ability to be both bulletproof and blood stained. She might be wounded, uncertain and overwhelmed, but she is forever unbroken and always destined to have the last word. Life, after all, is too good surrender. For a millisecond it appears that Taylor has answers. She doesn't of course. She's as prone to falling apart or succumbing to resentment as the rest of us, but she does have 45 minutes worth of immaculate pop music and that's more than enough. Prioritize Pleasure: an inspired embrace of inspiration itself.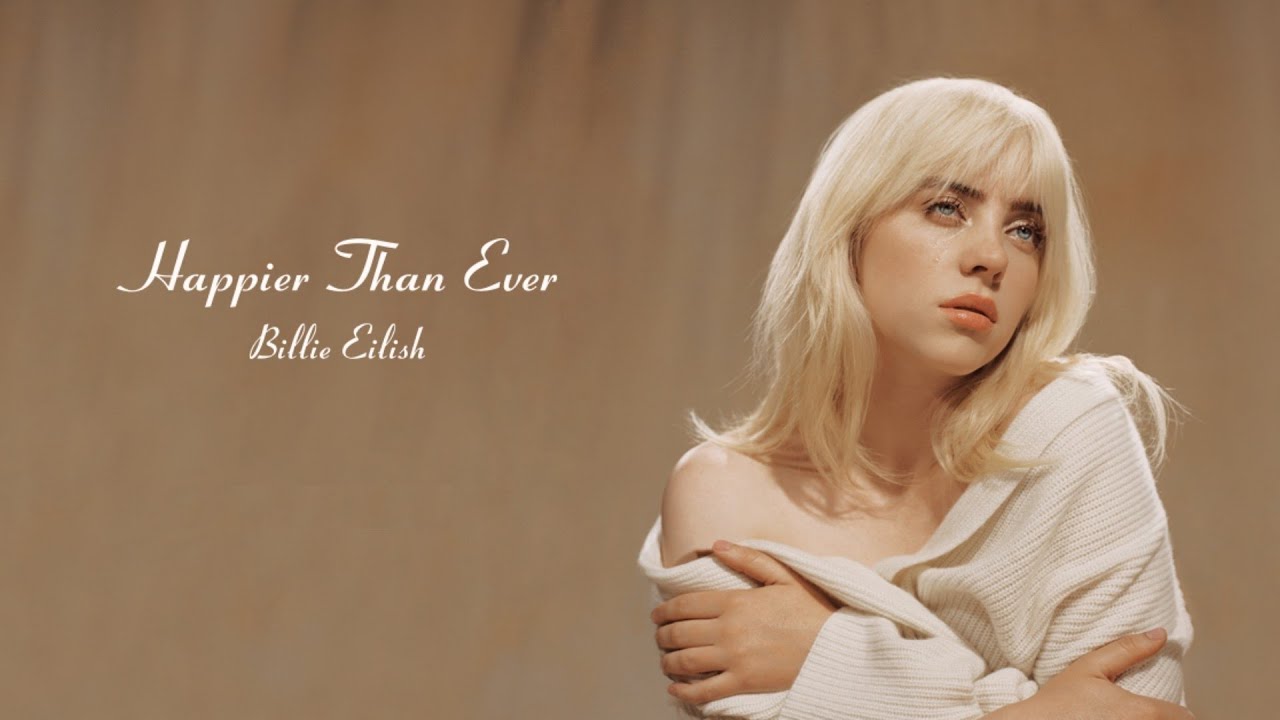 9. BILLIE EILISH – ALL YOU EVER WANTED [POP]
To say Billie Eilish has gone from strength to strength is an understatement. If "Ocean Eyes" and Don't Smile At Me transformed Eilish from an unknown upstart songwriter into a GenZ iconoclast and IT girl, then debut album, When We All Fall Asleep, Where Do We Go? not only revealed a generational talent with an eye for aesthetics and an ear for lacerating lyricism, but catapulted the singer to Grammy winning superstardom. Not content to stand still, Eilish showcased her crippling soul with the stunning stand-alone single "Everything I Ever Wanted". The world was not so much at Eilish's feet, as rolling over and begging to have its belly rubbed. For all Eilish evident ingenuity and zeitgeist defining nonchalance, she was yet to face the biggest hurdle in any young singer's career: the difficult second album. It was an obstacle her obvious inspiration Lorde managed to navigate with considerable ease, but that can trip up so many. Do you play it safe and serve up more of the same, shock your audience by revealing a new sound, or is it time to withdraw from the limelight and turn inward?
The now notorious Vogue photoshoot that saw Eilish rocking bright blond hair and revealing a figure she'd long kept hidden, might have suggested that Eilish would revolutionize her entire aesthetic, but glossy images can be misleading. Instead, Happier Than Ever feels both like a sly progression and a sneaky sidestep. Eilish remains whispery, deep throated, brooding and tenderly compelling as she slithers into the darker and more disenchanted corners of her mind. "Therefore I Am" and "Lost Cause" might be deeply seductive, fuck-boy baiting bangers, but by and large Eilish is ditching the arena-ready bombast of her debut. Rather than demanding that sold out crowds bounce in unison, Happier Than Ever seeks to make hips sensually sway as Eilish dwells on sour relationships and a youthful exuberance polluted by fame. "Oxytocin" is devilishly sexy, echoing Crystal Castles in their more reserved moments, while "Billie Bossa Nova" is a sultry stroll across the dancefloor that revels in the intoxicating secrecy of a sordid tryst. At times Billie can barely muster a song at all: she spurns the gilded cage of the mass marketed celebrity machine ("Goldwing"), while "NDA" simply comes apart at the seams with Kanye-like aplomb as Eilish is torn apart by the monotony of nonstop promotion on the one hand, and a bad breakup on the other.
There's no denying Eilish and producer Fineas' daring. At the absolute height of her fame, the singer has embraced rich confessional narratives and soulfully understated sonics. Eillish is not pulling the over-sharing post-millennial trick of letting salacious secrets spill recklessly from her lips in a faux-therapeutic display. Happier Than Ever is smaller and scratchy than that. These aren't headline grabbing revelations, but quiet mediative submissions that require the listener to submerge themselves within a headspace that is simultaneously self-confident and bruised. On "OverHeated" Eilish feels utterly in control even as she envisions her downfall. Every element of the song is at odds with itself – the words, the tone, the mood, the subject matter – but somehow Eilish is inhibiting a contradictory headspace with sardonic grace. This is Happier Than Ever's great power: Eilish makes weakness and strength, anxiety and certainty, wisdom and irreverence utterly inseparable. So forget about sold out arenas and the heat of the dancefloor, and instead sink like a stone alongside Billie Eilish on her hypnotic and wonderfully solipsistic meditation on fame, ruinous relationships and power. Over-fame, post-celebrity records might be played out in 2021, but Billie Eilish has done something remarkable: through her beautifully understated balladry, she's made the end of excitement and the death of hope sound both seductive and oddly relatable.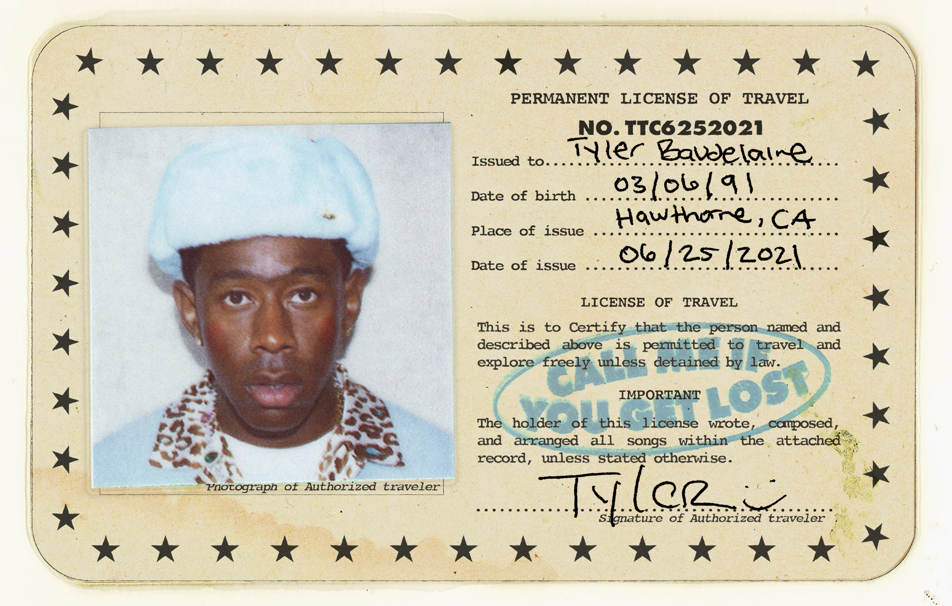 8. TYLER, THE CREATOR – CALL ME IF YOU GET LOST [RAP]
Who honestly thought Tyler, The Creator could sit still for even half a second? The self-destructive sincerity of loving obsession that defined IGOR appears to be in the rear-view mirror as Tyler grabs his junk in his country club shorts and screams, 'I don't lean, but my house do', but his polymathic sensitivity survives beneath Call Me If You Get Lost's extreme bombast. Tyler is stunting. He's dialling up the insanity even as he strips songs down to their barest elements, but rather than reverting to type, Tyler's latest is a celebration of the raw breadth of his creativity. The most impossibly sexy 90s RnB, thick 70s soul, 10s horrorcore rap, early-00s bling, rump rattling funk and oceans of blissed out neo-soul are vomited up into these short stark slabs of unfiltered imagination. Call Me If You Get Lost is Tyler's eureka moment: he doesn't have to be either/or, somehow the psychotic Bastard and the vulnerable IGOR can exist within a single record. Better still, the inanity and transgressive gopnik energy of Goblin still bristles from every corner of this LP without undermining the high-minded artistry of dense fusion jams like "HOT WIND BLOWS". The result is a singular vision of 21st Century hip hop that could not be confused with anyone else, let alone imitated. "MASSA" feels like a hard-earned victory lap as Tyler explains, not so much his come up, but his artistic evolution from screw-loose-shit-stirrer to one of the avant garde's brightest lights. In Tyler's eyes his evolution as an artist is inseparable from his growth and suffering as a human being. The result is a schizophrenic cross-section of Tyler's cranium that flips from high minded introspection one moment, to spasms of petulance the next, before drifting into dreamy loved-up suites of almost childishly unguarded tenderness ("Remembered I was rich, so bought me some new emotions, and a boat, 'cause I'd rather cry in the ocean") . The contradictions maketh the man. Tyler is both the cheeky troublemaker yelling, 'you look malnourished' on "WUSYANAME" and the obsessive devotee floating on clouds of synthpop, French lounge and Caribbean smultz on the kaleidoscopic dreamscape of "SWEET/I THOUGHT YOU WANTED TO DANCE". In an era where conscious rappers have reclaimed the freewheeling spirit of jazz and the solemnity of soul to highlight social oppression, Tyler has gone left. His virtuosity is turned inwards, breaking the rules of form and sound to reveal his Innervisions, be they sincere or inane. The result, strangely, is both a representation of one man's unhinged mind and a survey of modern millennial masculinity. Tyler has found his peace and the result is a frenzied outpouring unrestrained creativity.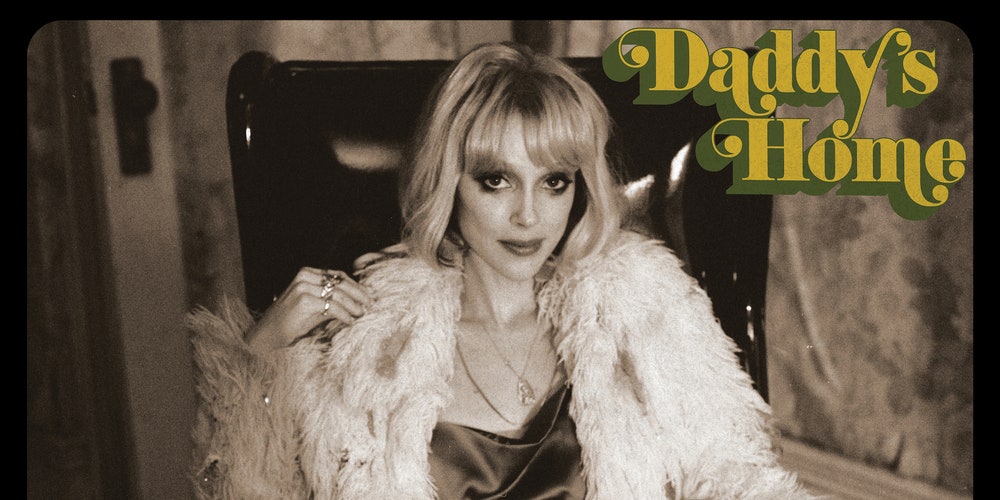 7. ST. VINCENT – DADDY'S HOME [ROCK]
Annie Clark could never really be described as loose. Her music might be shot through with raw virtuosity, but her every note is unwritten by a perfectionist's zeal. St. Vincent is defined by sharp angles, archly contorted emotion, cruel dangles and a tight and rigorous precision. In this light, Daddy's Home feels like a genuine breakthrough: the moment when Annie Clark doesn't so much cut loose, as gently unfurl. She has always embraced atonality and strange off-kilter rhythms, but for the first time Clark appears to be switching off and floating down stream on a current of blissed out psychedelic waves. This is no fly by night hippie conversion, Clark remains devilishly precise even as she saunters and sinks into these wonkily funky surroundings, but, for the first time, St. Vincent has managed to imbue her music with a genuine tension without sounding either fraught or highly strung.
The wonderfully lurid title is more than a louche allusion to the sexualized funk of Prince, it instead refers to her father's imminent return from prison. Aside from this overt reference, Daddy's Home never feels like a daughter-daddy psychodrama or commentary on paternal alienation, instead Annie is concerned with luxurious depths of sound itself – whether that's the intergalactic drift jazzy drift of "Live The Dream" or the resplendent wall-of-sound vocals of "Down and Out Downtown". It's testament to Clark's virtuosity and newfound freedom that these songs could be floating in space, lying by beach, being whipped in a leather club, licking their lips on the couch, taking a tab of LSD, strumming a guitar by the campfire or pretty much anything you could imagine. Best of all, when Clark really dials in and sing/whispers directly into the listener's ear, she shows that she is capable of penning the biggest, boldest and most undeniable of modern rock songs. "The Melting Of The Sun" is a masterpiece; a glorious ode to the decline of beauty, of genius, of life itself. Clark, through soft-lulling synthetic waves, weeps to majesty and misery of Jane Mansfield, Tori Amos, Joni Mitchell, Nina Simone and Marilyn Monroe. Who is St. Vincent compared to this galaxy of revolutionary, culture shaking female iconoclasts – just a, 'benzo beauty queen' drifting slowly out of time?
"The Melting Of The Sun" hits so ungodly hard, precisely because Clark mines every ounce of cultural currency out of her heroines and forces her audience to grapple with the knowledge that, no matter how sublime her music may be, she will never rival their raw cultural capital. It might appear forlorn, but there's a battle to be fought; so she'll wave the standard for Joni and Nina even as the world spins downward. Fittingly then, Clark follows this glorious moment of doomed resilience by sighing; 'if life's a joke, then I'm dying laughing'. And it only gets darker from there. "My Baby Wants A Baby" is simply sublime as it slithers between wallowing and unapologetically spitting in the eye of convention. St. Vincent is facing up to the pressure from her lovers, friends and family to have a baby. Set as a soaring pseudo-torch song, Clark sits at the intersection of pride and regret as she describes her doting lover and his/her earnest desire to be parent. Clark's will cannot be broken as she purrs; 'but I want to play guitar all day, make all my meals in microwaves, only dress up if I get paid, how can it be wrong?' That is the crux of the dilemma: the crippling weight of societal and gendered expectation. Her dreams must be obliterated at the altar of reproduction.
What's remarkable is that this shadow play of despair and renewed resilience is set to the most luscious and fluent soundscapes St. Vincent has ever conjured. The alien angles and pitchy sonics do re-emerge on occasion, but the only truly obtuse sounds come from Clark's knowingly goading and deliciously unhinged backing vocals. The result is effortlessly uneasy: a strange but awkwardly sensuous collage of 70s sound. It's a glorious mess of contradictions that proves too fluent to be denied. The whole work is held together by Clark's acerbic lyrics and out-of-this-world lead guitar. She is so flagrantly on fire that it's almost impossible to describe. Clark isn't standing atop the Berlin Wall ripping face-melting solos, but between the delicacy of "Somebody Like Me" and the spark spewing brilliance of "Down", St. Vincent has unleashed a masterclass in unfussy virtuosity. Sensual, seductive, ungodly strange and unpleasantly beautiful, Daddy's Home is St. Vincent's most outrageous evolution to date: a futurist's classic-rock masterpiece.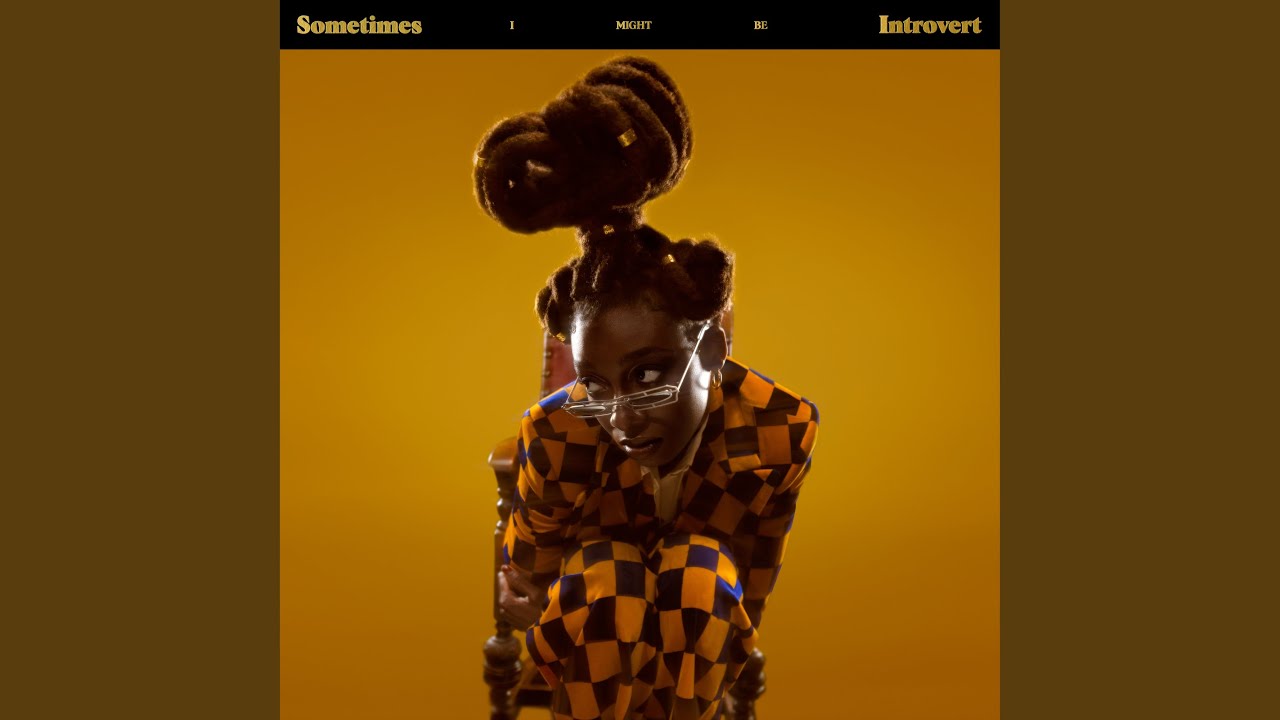 6. Little Simz – Sometimes I Might Be Introvert [Rap]
Little Simz's previous release, Grey Area, narrowly missed out on claiming 411's album of the year award in 2019, landing an impressive 6th place finish and, remarkably, Introvert feels like a giant leap forward despite earning another 6th place finish. Simz hasn't necessarily created a better release than the urgent Grey Area (an album that married an eager desperation to soulful highly thoughtful introspection), instead she has blossomed as an artiste. Introvert is a dreamier and more ambitious creation, but one devoid of pretensions. This is an album that is both sumptuous and anxiety ridden embrace that completely envelopes the listener. Like a trust exercise, the listener is asked to let go and falls back into the grip of a woman, "who hasn't confronted all her daddy issues".
In a sense Simz is the anti-rock star, she is going to deal with the most traumatic, tragic and enraging of circumstances, but without the bravado or master-of-the-universe trappings of a pop messiah. Simz's greatest gift is her ability run through her diary entries and darkest regrets without feeling insular or small, Introvert is a pulsating, luscious and grandiose work from a woman who is fundamentally kind and down to earth. If you barged into Little Simz on the street, she'd likely apologise and jot down her feelings on her notepad rather than lash out, but that doesn't stop her from forging these majestic sonic odysseys that examine the issues of a  young black, introverted, poor and fatherless woman. The brilliance of Introvert is it's focus on the psychological burden. Simz isn't detailing societal woes or explaining politics, she is narrating the painful effect of the curse of inner city life. The natural question might be: well who wants to listen to a defiantly ordinary human being, aren't rappers supposed to be larger than life avatars and inspirations? Well luckily for us, Simz does not lack for confidence in her delivery. She turns the introvert's anxiety into a weapon of mass destruction that she unleashes on those who ignore the suffering that is hiding in plain sight all round us.
Best of all is the sound itself, …Introvert has a cinematic grandeur, but the energy, rhythm and dynamic grooves of a great street level banger. Simz has created a work that is both seductive and stately. If there is a weakness it's that Simz occasionally slips into motivational speaker realm, delivering the kind of aphorism you might hear at a team building meeting. This might prove annoying if …Introvert wasn't so damn sexy, sophisticated and harrowing in equal measure. Simz earns her grandstanding flourishes by sitting down and bearing her soul to the listener at length. Sometimes I Might Be Introvert is the album of the year because it perfectly harmonizes the bedroom poetry you might find on Collapsed In Sunbeams with a state of the nation polemic in the mould of We're All Alone In This Together. Little Simz is somehow fulfilling the roles of Kendrick Lamar, The National and Pheobe Bridgers simultaneously. Endlessly surprising, utterly endearing and slapping implausibly hard, Little Simz will have you bopping whether you reside in Streatham, Abuja, Paris or New Orleans.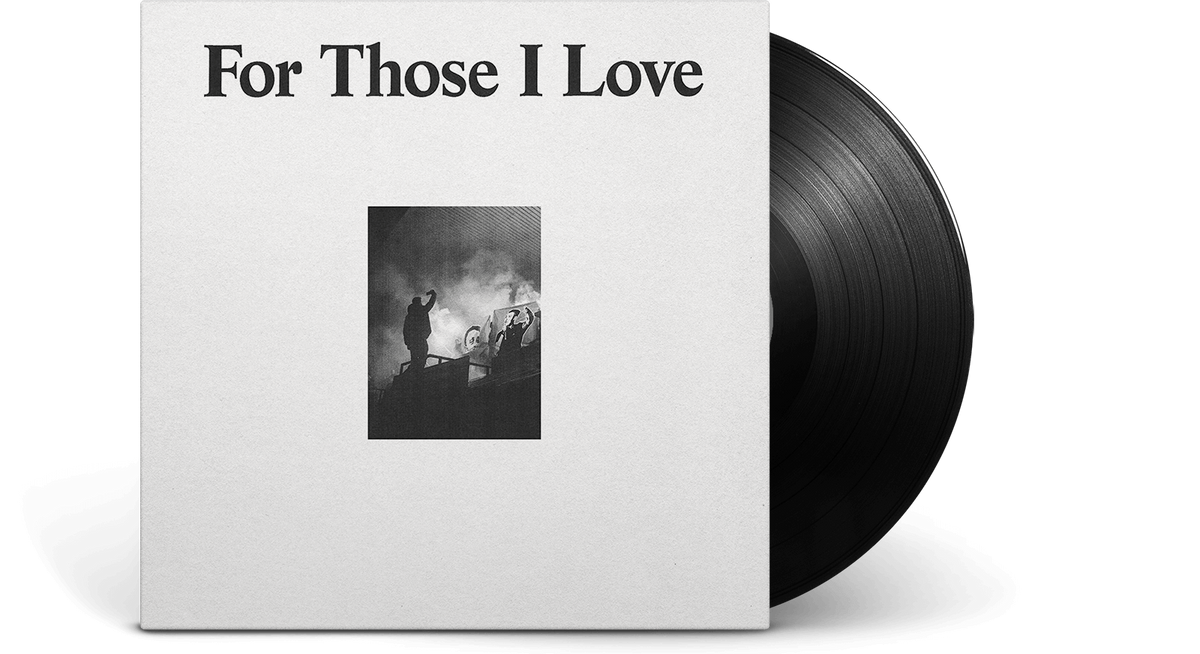 5. FOR THOSE I LOVE – FOR THOSE I LOVE [ELECTRONIC/INDIE]
Belfast has been dominating the UK music scene with the dark, gnarled, but poetically beautiful sounds of its streets. However, it's Dublin's David Balfe's For Those I Love who might have just delivered the scene's seminal moment and high watermark. At first I wanted to reject it. On the surface Balfe's work sounds like a loving lament for a long lost friend dreamed up by Danny Boyle to soundtrack an apocalyptically depressing scene in Trainspotting where the characters lose themselves to a narcotic revelry. Sure, For Those I Love feels like a never-ending aphorism laden confessional, but by god is it powerful. Is it all too obvious? Too unguarded? Too clever for its own good? Possibly, but it's impossible to care. The rippling synthetic waters evoke memory's weakness while Balfe's poetry never relents in its unflinching directness. Is this the art of speaking the subtext out loud? Well yes, but that's not a bad thing. Balfe will not repress a single sentiment. This is an overdue outpouring of fraternal love over sensory sapping beats. No amount of MOMA-fication can disguise the grit under the nails of this drink yourself to death, "red eyes and red credit", lifeline from Ireland's strangled streets.
"I can't seem to take this tragedy or see where it starts or ends". For Those I Love is testament to a horrific and deeply personal misery ("I'll still get 10 messages a day from people I never met about my best friends death, so you relive that memory again and again") , but its all-consuming darkness feels fit for a world where people, from Dehli to Detroit, feel the walls closing in on them. Mourning is recast as a perpetual state and every wild night feels like a toast to our eternal powerlessness. For Those I Love is a monument to enduring love that is not for the faint of heart. This is love at its most powerful, shit-stained, bloody and terrifying. David Balfe is going to break your heart.
4. CASSANDRA JENKINS – AN OVERVIEW ON PHENOMENAL NATURE [INDIE/FOLK]
Five years after the release of her debut, Cassandra Jenkins has returned with a sophomore album so sublime it proves almost impossible to fathom. 2017's Play 'til You Win demonstrated her songwriting talent and promise, but few could have predicted that she'd return with a work that is both so fully formed and almost incidental in its brilliance. Jenkins and producer Josh Kaufman are a match made in heaven. Kaufmen's blend of ambient strings, flutes and sax ripples, oscillate gently around Jenkin's acoustic guitar. There are moments where, like Destroyer before them, the arrangements lean into both lounge grooving and new age mysticism, but any sense of drift is pulled into sharp relief by Jenkins' lyricism or an array of deftly deployed found sounds (sprinklers, snatches of conversation, birdsong, the works). This seemingly listless glide through suburbia, nature, the city and space gives Jenkins' a birds-eye brilliance. She is drifting over the world, only to swoop down like google street view to give us intimate snatches of conversation and human relationships. Fittingly then, Jenkins lyrics are ultra-precise, but zoomed in to such an extent that they are almost rendered abstract. Little glimpses of misery and restoration, memories both irreverent and wounding seep through. "Hard Drive" is philosophical in its flippancy, mixing big ideas with the tiniest of details (a certain shade of lipstick), while "New Bikini" offers a heavenly embrace of nature: as a jolt of ice of cold water promises to snap Jenkins out of a piteous malaise. There is beautiful balance struck between the redemptive power of nature and the inescapable hamster-wheel of the subconscious. Jenkins music is so serenely heart-breaking, precisely because it allows both misery and beauty to coincide. The water can cure anything, but only for a little while – eventually, the haunting spectre of a friend at death's door will come rolling back – and that's no bad thing. What matters is that you neither forget the past nor stopping moving forward. An Overview on Phenomenal Nature revels in contradictions. It offers intimacy and expanse, redemption and inescapable certitude. Somewhere in the grand drift of existence, Jenkins stumbles upon a crushing poignancy just by counting to three, watching the clouds or falling to pieces in the arms of an imagined lover. An Overview On Phenomenal Nature is a heavenly gift, dreamy and compassionate songwriting underwritten by unshakeable grip on reality.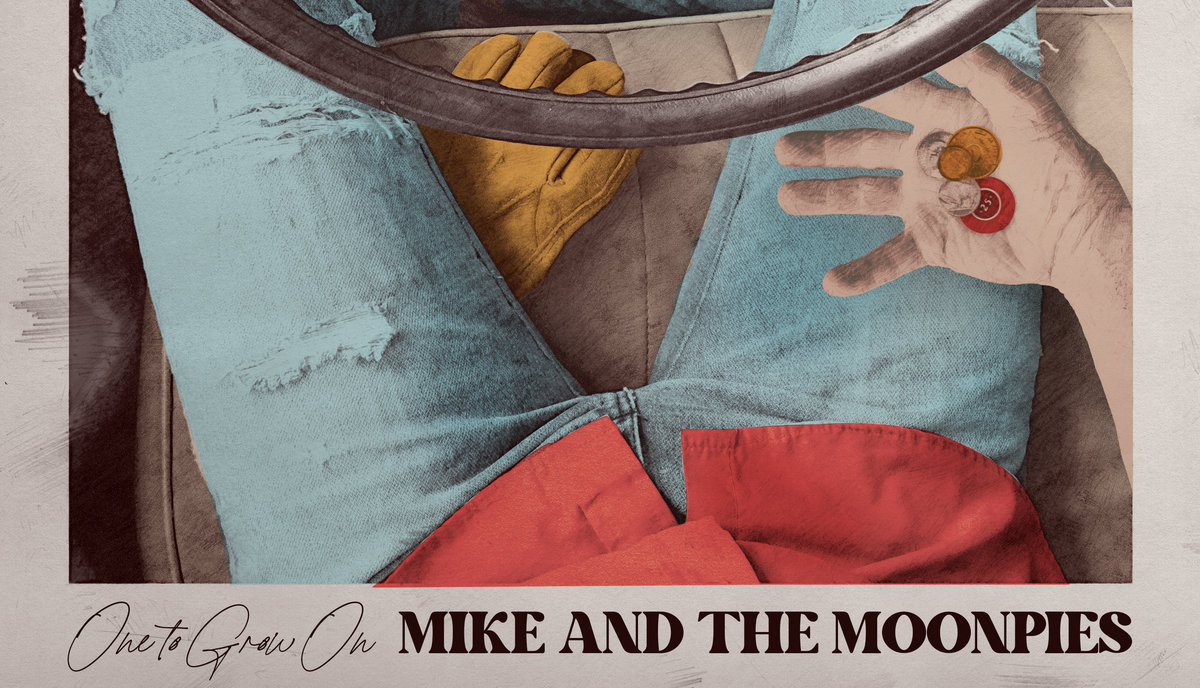 3. Mike and The Moonpies – One to Grown On [Country]
Truth be told, when Cheap Silver and Solid Country Gold landed on 411's 2019 album of the year list there was an large element of appreciation over enjoyment. The craft and glorious classicism proved impossible to deny, but despite the album's perfectionist sheen, it didn't quite cut as deep as it could have. Well, any remaining doubts that may have remained have been obliterated by One To Grow On: it's official, Mike and The Moonpies are the best country band on the planet right now. One to Grow On is not only as gorgeously observed and sumptuous on the ears as its predecessor, it is absolute shot through with urgency, humanity, desperation and genuine pop nous. One to Grow On is a great rock and pop record that just so happens to be a master class in country classicism. It's hard to know where to start. Do we begin with the utterly flawless playing or the sheer strength of these nine stand out songs?
Well, let's start with the music. The rhythm section is ungodly locked in; providing hip shaking rhythms and driving grooves while showcasing an ability to change time and increase velocity at the drop of a hat. The guitar playing is beyond serene. Pleasingly unflashy, the most divine of rock and honky tonk riffs slide into the tightest of windows to punctuate Mike Harmeier's best lines. The sense of control that, on occasion made The Moonpies' music feel sterile and sculpted, has transformed itself into a freewheeling ease that careens, saunters and soars with a delicious aplomb. Not to be outdone, Harmeier is writing genuine arena ready anthems that make no effort to sound grandiose or big for big's sake. Instead, he feels utterly attuned with his bandmates. His mellifluous delivery sinks into this silky cacophony of sound that rises and falls with his every breath. These tales on honesty and commitment are ungodly infectious, but Harmeier eschews anything resembling rock star bombast or heartthrob mawkishness, instead he keeps his head down and relies on his understated homespun charisma to connect with his audience.
One to Grow On is an astonishing listen, both potent and poignant without ever losing its cool or breaking a sweat. Mike and the Moonpies are committed to exploring the tender beauty and unspoken sorrow of being busy going nowhere and this is their magnum opus: nine tracks that capture the exhilaration and restless churn of a blue collar existence. Even on an immaculate album, "Hour on the Hour" stands out as a masterpiece: a reflection on the power of a country song to turn the torn up fragments of a million personal tragedies into a hit single that can haunt a heartbroken nation as it plays on repeat. It's impossible not to hate the singer for making sentimental sport of the agony that hallowed out entire human beings. Mike Harmeier is a haunted man, unable to listen to music he loves lest in bring back a trauma he can run from, but never escape. The Moonpies are too shrewd to turn detailing the working man's blues into a voyeuristic pity party, they understand the joys of honest work and the thrill of dancing with a farmer's tan or finding a little glimmer of pride and escapism in a muscle car. "Blame it on our blood or on our destiny, but we do our work with a willing hand", the dream might be an eventual escape, but there is no need to diminish either the joys or heartaches of busting your arse today, for a better tomorrow.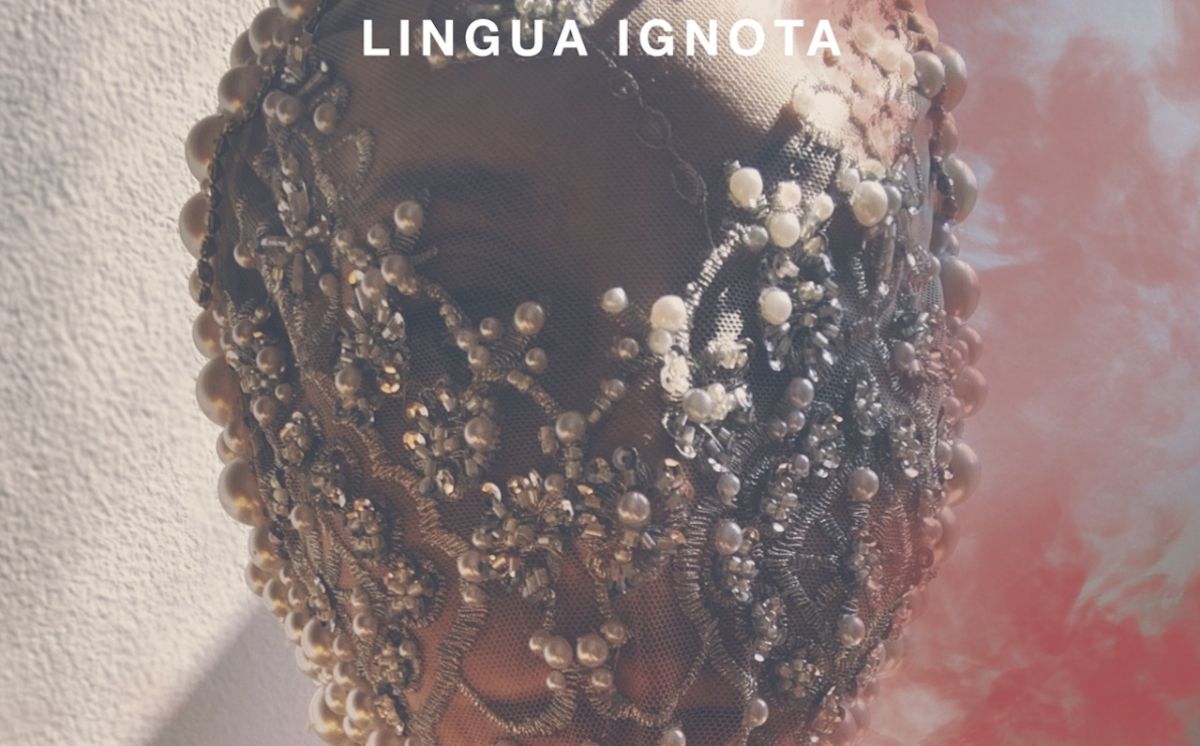 2. LINGUA IGNOTA – SINNER GET READY [METAL/EXPERIMENTAL]
"Hide your children, hide your husbands". Those are the words that greet listeners to Lingua Ignota's follow up to 2019's skin blackening CALIGULA. Foolishly, the question on the music world's lips in the run up to SINNER GET READY's release was: how could Lingua Ignota possibly top what had gone before? The answer is simply that SINNER GET READY does not follow: it is its own hypnotic and harrowing beast. From the off Lingua Ignota asserts control, grabbing the listener by the skull and thrusting them beneath the water and into the pitiless abyss. Drowned like a witch, the listener is neither mutilated, nor freed – and instead left to float face down in this fetid pool of darkly beautiful anti-existence. That might sound a little farcical, SINNER GET READY is just an hour of music after all, but Lingua Ignota's vision is all about transportation and disfigurement. The listener is transported from the world of song and chorus altogether, and is instead left to wallow in a cruel chamber that slowly distorts proportions and perceptions. Like a truly great torturer, Ignota tempts the listener with beautiful honey only to bludgeon them with thick, clobbering slabs of sound. The music is not so much played, as deposited. Strings drone towards a jittering breaking point, guitars are dropped from great heights only to thud not so much a-tonally, as a-musically. Lingua is recast as both a high priestess leading the listener to a bloody salvation and our merciless tormentor, dragging us manacled through screaming walls of corrosive organs.
Of course, Lingua Ignota might exercise complete autonomy over her listeners, but she too is helpless: overwhelmed by wrath, guilt, misery, hatred and a helplessness that she is determined to inflict on her audience. Her suffering becomes our suffering as Ignota uses every inch of her classical training to simultaneously create a Greek tragedy and grotesquely corrupted Wagnerian opera of pure pain. She is spitting in the face of great men and bleeding at the feet of her reckless lovers. She is a menstrual blood-stained Valkyrie and a pathetic wretch. SINNER GET READY is that rare album, and Lingua Ignota the one in a million artist, who can turn her vulnerability into a brutally vicious force so overwhelming that it can barely be endured. Her vengeance is recast as something hypnotically alluring. Knives are sharpened, skin is flayed, eyes are blackened, skulls are crushed into dust and vengeance is wrought. No one is triumphant. No one and nothing survives – except this beautiful pile of rotting entrails, misshapen machinery and splintered bones. In this obliteration a strange, perhaps unsatisfying, absolution of helpless and hopeless tears is found. "The Lord spat and held me by my neck – I would for die for you, I would die for you he wept". So submit, press play and let Lingua Ignota sympathetically spit in your face and choke the life out of you. "So you want to be in hell with me?" – the answer is unquestionably, yes.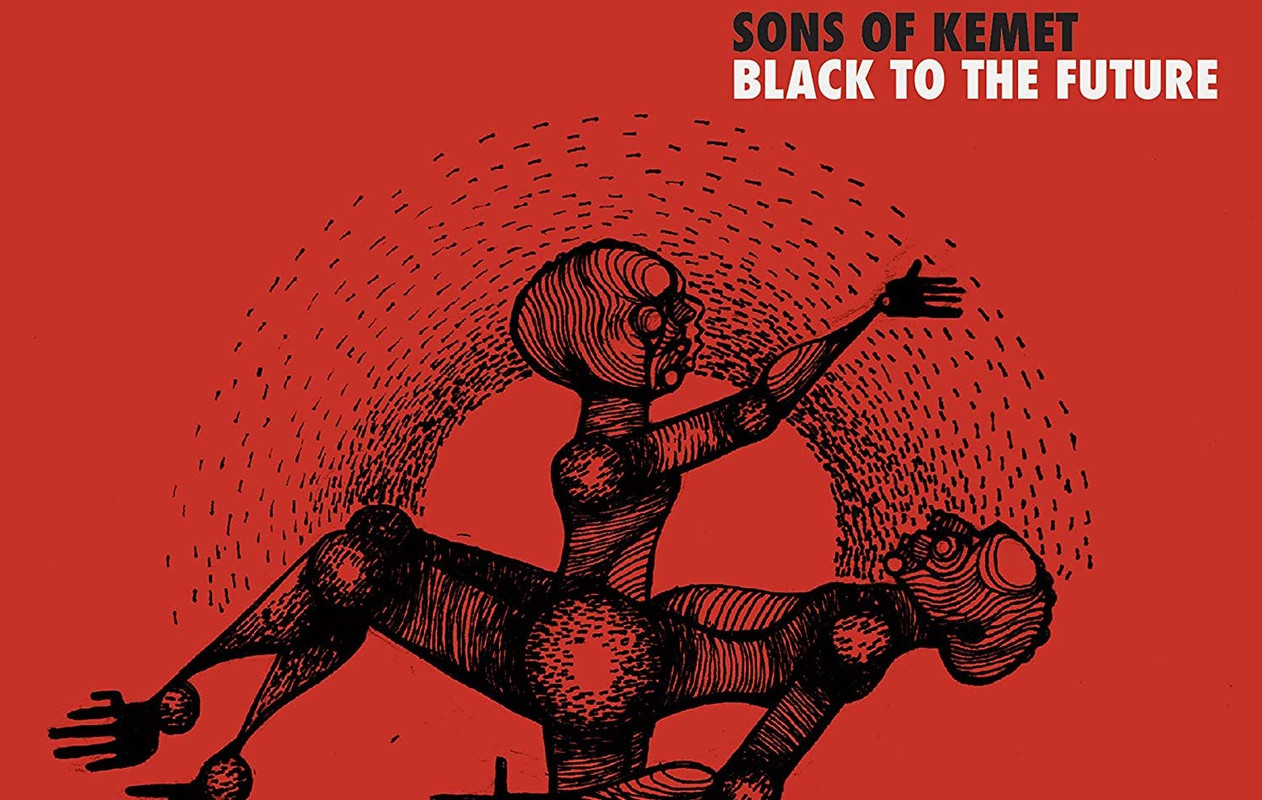 1. SONS OF KEMET – BLACK TO THE FUTURE [JAZZ]
There was a time when the Mercury Music Prize's decision to nominate one Jazz album, seemingly every year, was a running joke. The artists might be worthy and the nomination would have a profound effect on their sales, but everyone knew that no matter how good the record, it never stood a chance of actually winning. It was a nod towards inclusion, a well-intentioned, but half-hearted gesture. Suffice to say, times have changed. Sons of Kemet's 2018 album Your Queen Is A Reptile did not win the prize, but it didn't need to. The avant garde world of pop had woken up to modern jazz. The genre suddenly sat at the forefront of both technical innovation and the cultural zeitgeist in a post-To Pimp A Butterfly world. In the years that have followed, Jazz has proved just as vital as hip hop and grime in detailing the state of our nation's streets and the inner workings of the black or downtrodden psyche the world over. In some ways, Black To The Future feels like a victory lap; the perfect hybrid of Sons Of Kemet's darkly seductive shifting sands grooves and a brazen and confrontation attitude. "I am a field negro now…blood is thicker than cotton…I don't think you're ready for pain…you are field negro too son". Those are the words that introduce this trailblazing collection to world. Sons of Kemet quickly rip through a history of oppression that runs from slavery, via economic and cultural ruin, to the black lives matter movement, culminating in a simple unflinching assessment: "I do not want your equality, it was never yours too give me, and even then it was too minor, too little, too late…burn it all".
Talk about scorched earth, the spoken word opener is so harrowing in its refusal to make a solitary concession that it's hard to know where on earth the album could go from there. The answer, of course, is anywhere in time, space or sound that Sons Of Kemet want to go. This fourpiece does not deal in pastiche and they certainly have no respect for genre. Calypso will blend with soul, jazz with afrobeat, syncopated reggae with luscious Latin tones – oh and you better believe this record rides on the back of more thick funk grooves than even the lithest of hips could hope to handle. Ultimately, what makes Black To The Future so remarkable is that, even when Sons Of Kemet keep things relatively simple, as they do on "Throughout The Madness, Stay Strong", the ungodly addictive tuba groove proves capable of moving even the most stubborn Jazz denier. There are moments of blunt force trauma to be found on Black To The Future, but the album soars when the fourpiece allow their sensuality to come to the fore. "To Never Forget The Source" is a masterpiece; elusive in its tenderness, it's a seductive flirtation between brass and reed as the two instruments mirror and enchant one another. Best of all, this stunning melodic high sits between two stark and fearsome contrasts. "In Remembrance Of Those Fallen" feels frenzied and skittish before the tuba and sax restore a sense of lyrical decorum, while "For The Culture" is an absolute trip as grime legend D Double E turns the clock back and playfully shimmies his way across the dancefloor.
Black To The Future's most jaw dropping moments no doubt comes when the dreamy pitter-patter and saintly saunter of "Let The Circle Be Unbroken" is decimated by one of the wildest sax solos imaginable. Face-melting isn't remotely accurate. This isn't virtuosity, creativity or control – it's just plain inhuman bedlam. The sax spits, barks and spasm as if possessed by demons and speaking in tongues while in the midst of the most savage epileptic fit. Phlegm is coughed up and for a moment time stands still as the rest of band wrestle to regain control. This swarm of bees assault on the ear drums is borderline unpleasant, but not unlistenable. It is the rare piece of atonal experimentation that refuses to become familiar no matter how many times I hear it. Fittingly, following this decent in madness, primitivism or the most extreme heights of the avant grade – to be perfectly I have no idea which – Sons Of Kemet not only restore order, but unleash two of the album's most sensuous and soul soothingly instrumental works ("Envision Yourself Levitating" and "Throughout The Madness, Stay Strong").
Suffice to say, Black To The Future is a delight. The perfect blend of truly intuitive musicianship. Less the product of a hive mind, more the perfect harmonization of four diverse and radically talented artists drawing on a rich and global cultural heritage. Should Black To The Future ever sound too controlled, too divine or, heaven forbid, too tasteful, then band's unflinching political message banishes any prospect of sleepy admiration – or, as they put it, 'you don't need to pose or posture when you're born in the struggle'. Sons Of Kemet are radical virtuosos, their music might be steeped in over a hundred years of sonic history, but they are artists of the moment, as vital as Kendrick, Cole, Washington or Dave. Perhaps the greatest compliment I can pay to Black To The Future is to point out that before rating this record, I went back and listened to Bitches Brew just to check I hadn't entirely lost my mind – granted Black To The Future isn't that good, but Sons Of Kemet are undoubtedly the real deal.
---
Well that's one man's opinion, now it's time to hear from our readers: what was your album of the year and which amazing LPs did I miss the boat on?