The Top 100 Albums Of 2018 (100-81): Lil Wayne, Jay Z & Beyonce, More
December 19, 2018 | Posted by
Another twelve months are in the books and it is safe to say that 2018 has been truly surreal. The music industry has been rocked, not only by the deaths of artists both legendary (Tom Petty) and young (Mac Miller), but also by the #MeToo revelations, which have challenged the age old notion that "what happens on the tour, stays on the tour" (especially when minors are involved).
We've also seen Kanye West stump for Trump while dropping some of his best (Daytona, Kids See Ghosts) and most divisive material to date (Ye) – oh and he also tried to make "poopity scoop" work as chorus (yes that really happened). In the meantime Pusha-T exposed Drake's hidden son while Elton John, Paul Simon and Neil Diamond made (or announced) their curtain calls. And somehow, I still don't really understand it, while all this was going on, Latin pop went from a cringe worthy 90s throwback to the year's most dominant chart trend.
In amongst all the headline grabbing chaos, there was the business of new music and, as always, there was more quality content than we could possibly hope to cover here (I will no doubt offend 90% of our readership with the albums left off this list).
So let's not waste time. If you haven't already, check out our Top 20 Live Acts Of 2018 list, otherwise let's dive right into the best LPs the year had to offer.
An Honorable Mention: While I gave Jack White's Boarding House Reach a lukewarm review, I believe it was one of the year's most fascinating, thoughtful and opinion-splitting listens, so would recommend that everyone give it at least one spin.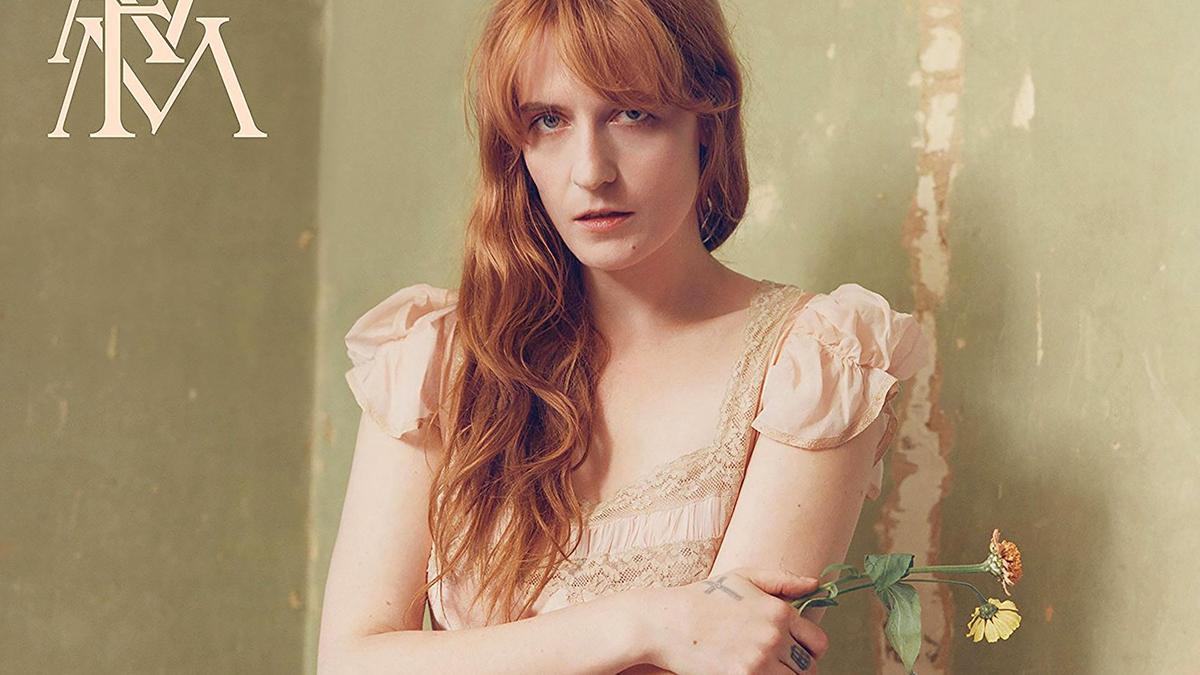 100. High As Hope by Florence + The Machine
Genre: Indie
"It's hard to blame Florence for being Florence. After all, no one will buy this record anticipating subtle silences; they come expecting the sun and the rain, the moon and the stars, the shipwrecks and the summer gardens, the animalistic rituals and the grandeur of Greek mythology, all soundtracked by exploding orchestras and blood curdling cries. It's to Florence's immense credit, considering the success of her last project, that she opted to take a more minimalist and intimate approach. The fact that she could not truly restrain herself matters little. High As Hope represents her best and most powerful songwriting to date, if not her best pop music. Simply put, this was a risk well worth taking." Read Our Full Review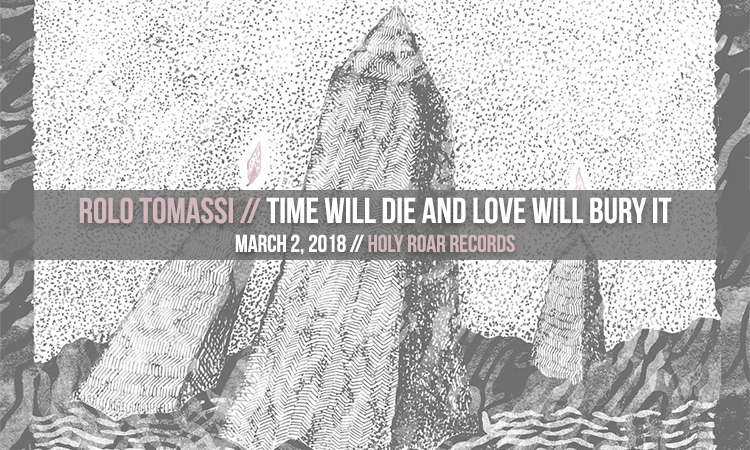 99. Time Will Die And Love Will Bury It by Rolo Tomassi
Genre: Hard Rock/Metal
There was always a sense that Rolo Tomassi were playing progressives, mere amateur auteurs who legitimately enjoyed jazz and electronica, but were foisting it into their hardcore assault more optimistically than artfully. Those days are over. Their previous releases were dizzying and impressive in their chaotic experimentation, Time Will Die… is simply dazzling in surety of its execution and the clarity of its ideas. Starting with its lingering instrumental intro, the band's control of tone and subtle understanding of their own internal dynamics now feels innate. Every soft melody, spacey drift or soul-harvesting assault feels natural, rewarding and well earned. For the first time, Rolo Tomassi's music exudes ambition – not to surprise or unsettle – but to conquer: these are songs for the grandest of stages.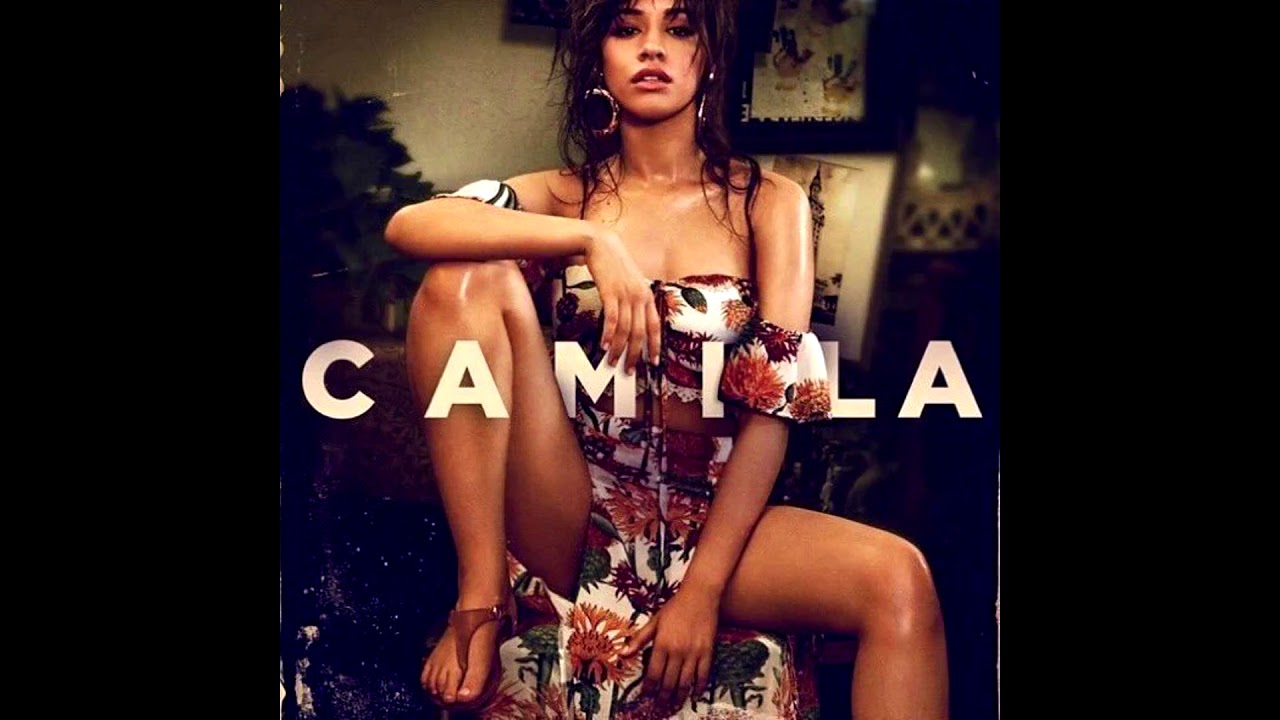 98. Camila by Camila Cabello
Genre: Pop
The Fifth Harmony star's breakout success was assured by "Havana", the mind bogglingly catchy single that signposted the Latin pop wave of 2018. The good news is, aside from that one supersized hit, Camila is full of deftly understated and seductive pop that apes Rihanna, while aiming for a sweeter, softer sexuality. At its best, the album serves up some wonderfully sincere and cutting lines, "I wish I loved ya, like I miss ya", at it's worst Camila is left sounding like a pathetic pick up artist, "I'm not psychic, but I see myself all over you". Thankfully, the latter is an aberration on thoughtful and kind-hearted collection, that can be a little corny ("Consequences"), but tends towards the endearingly tender ("Real Friends").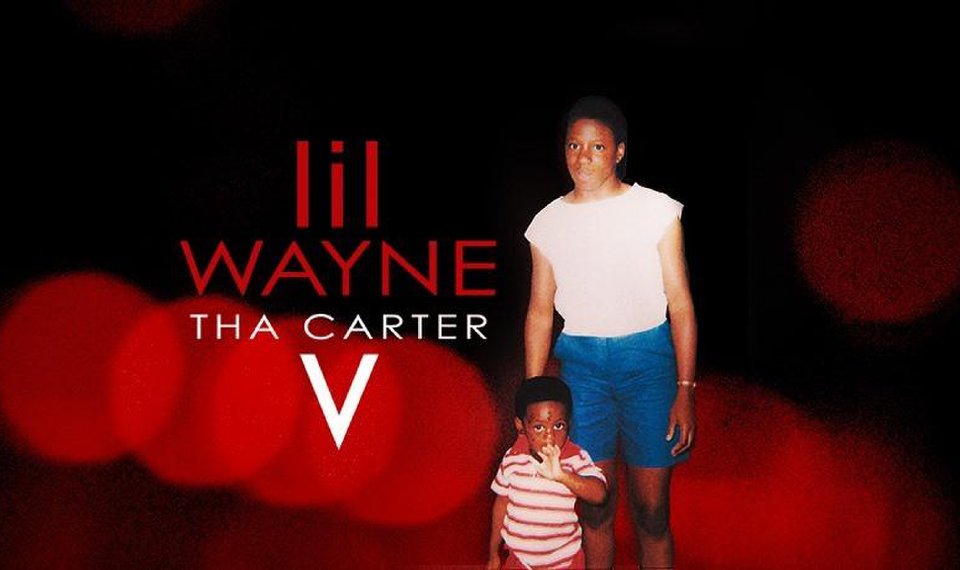 97. Tha Carter V by Lil Wayne
Genre: Rap
"Tha Carter V reveals a lonely and isolated superstar, terrified of his own reflection, struggling to reconcile the fleeting thrills of his day-to-day existence with an existential ache he simply can't shake. In the album's final minute Wayne succumbs and attempts suicide. He fails and takes it as a blessing from God. He seems resigned to let the universe work it self out rather than actively making a single adjustment of his own – and that may be the greatest tragedy of all: even with all the wisdom of age, this leopard is incapable of changing his spots." Read Our Full Review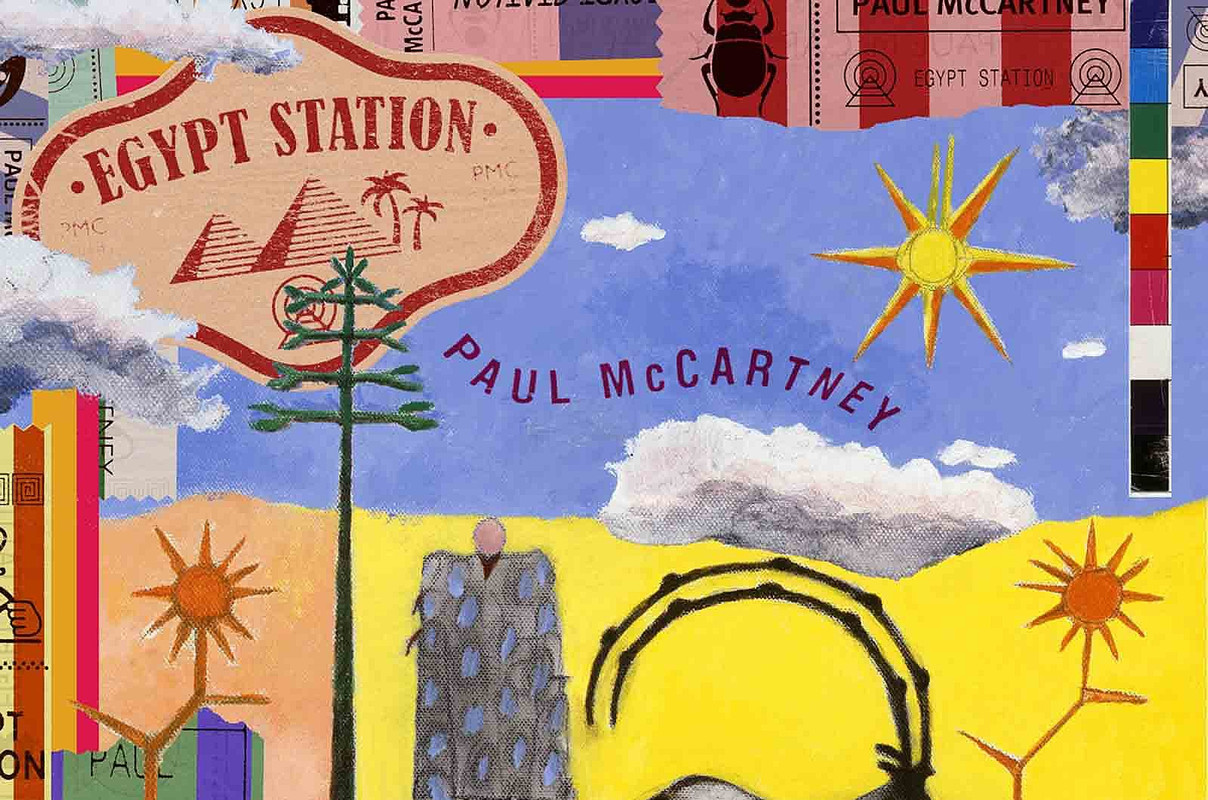 96. Egypt Station by Paul McCartney
Genre: Pop/Rock
"Taken as a whole, Egypt Station is a flawed and overlong listen, that proves undeniably compelling in spite of its foibles. Had McCartney trusted his better instincts and banished the turgid "Fuh You" and cut the remaining material down to a lean 12 tracks, this would been an undoubted triumph. As it stands, Egypt Station is a lovely record full of powerful reflections on aging, orchestrated by an artist whose compositional skills are on another planet to even his most revered peers. This isn't a case of what could have been, but how it could so easily have been better." Read Out Full Review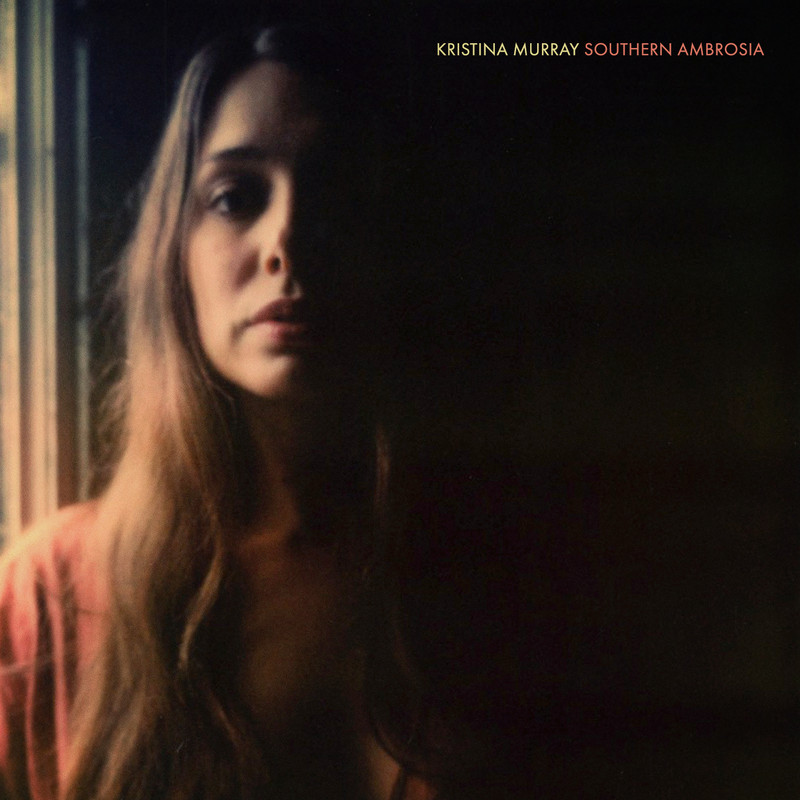 95. Southern Ambrosia by Kristina Murray
Genre: Country
Having drawn comparisons to Emmylou Harris it's somewhat surprising that Kristina Murray's sublimely observed sophomore album has flown under the radar. Although, truthfully, that assessment seems misplaced, Murray may drift on occasion, but she's a sharper more pointed songwriter. There's a wonderful lived in quality to the lilting arrangement of a track like "Pink Azealea", which sees Murray painting the image of mother weeping over pills as she hopes (however sceptically) that her children will enjoy a better life than her own. Elsewhere, Murray picks up the pace with the loose rocking "Lovers & Liars" and the scathing Springsteenian satire of "Slow Kill" ("Government man says it's a better day/Pissin' on my shoes, telling me there's rain"). The best and most scathing words are saved for last, as Murray spits in the eye of "follow your heart wisdom" as she sings: "I'm ain't laughing at all/I'm just doing my best not to fall, fall down endlessly" on "Joke's On Me". Ultimately, Southern Ambrosia message is simple, Kristina Murray is telling us to endure: life may well be pain, but it must never the less be lived ("I'm the God-fearing kind/'Cause I've seen all the goddamn things he do").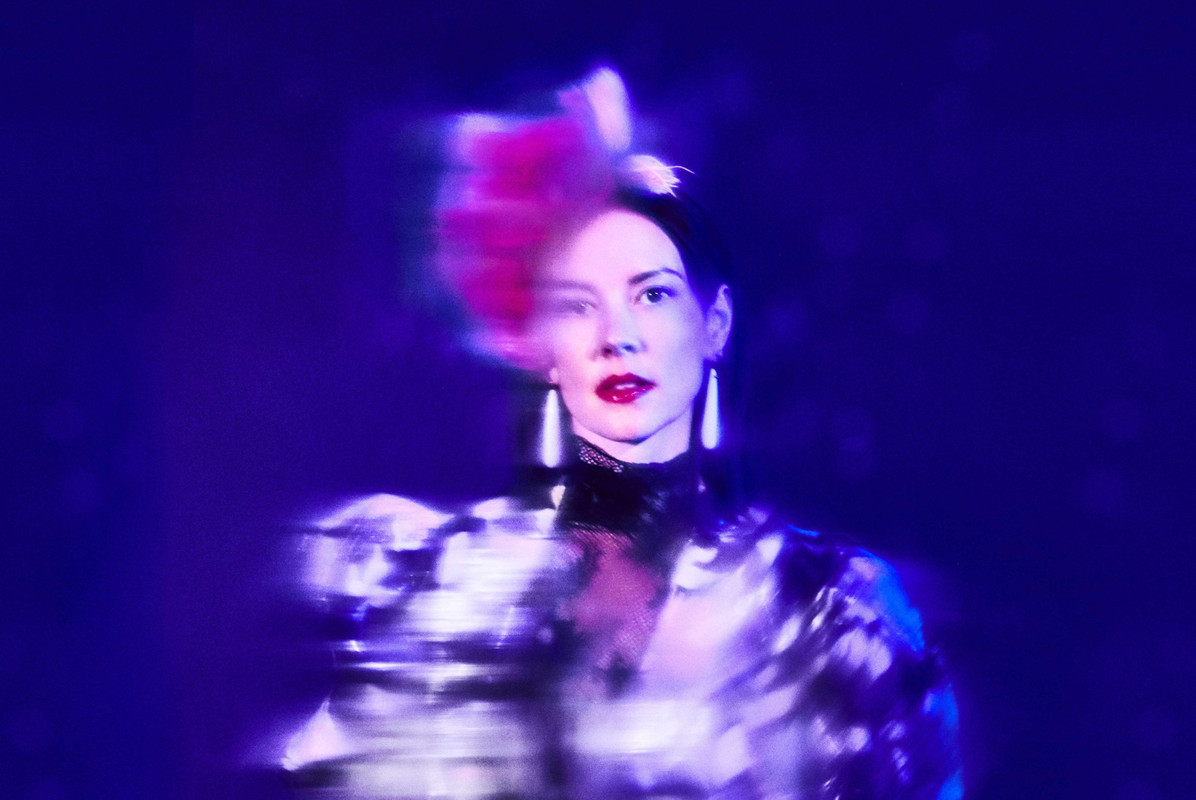 94. To The Sunset by Amanda Shires
Genre: Americana
Amanda Shires is stretching Americana to its absolute limits on To The Sunset. Full of soft sketches of love in its many forms, Shires' seventh studio album is underwritten by responsibility and compromise as she faces the reality of motherhood and also jokes about being a rock and roller whose fallen in love with a golfer (she can't be talking about Jason Isbell, surely?). Her husband features (brilliantly) on guitar and he work shopped these songs alongside his wife, but this is unmistakable an expression of Shires' distinct artistic vision. The air of a wistful dalliance informs every inch of this LP, even in her most reflective moments Shires wears a wry smile and even stifles a laugh as she sings: "maybe being human is an orphan condition, and what's lost isn't meant to be found". If there's a unifying message, it's this, your decisions have already been made, don't torture yourself rewriting the past: you are where you are, so you better move forward. Amanda is so loose in her charisma and so resistant to mordant sentimentality, that at times she sounds more like Brandon Flowers than any mud stained cowpoke.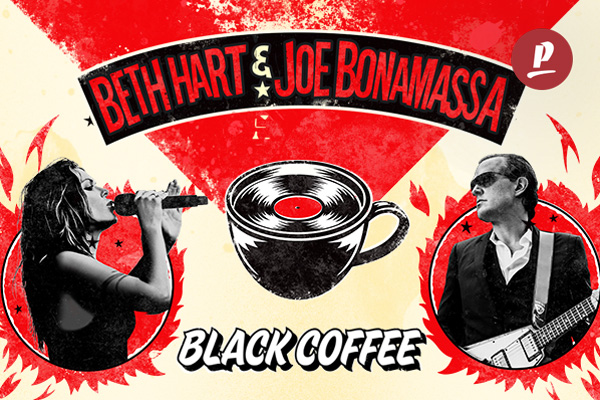 93. Black Coffee by Beth Hart & Joe Bonamassa
Genre: Rock
Beth Hart and Joe Bonamassa have such excellent chemistry it's a wonder they ever separate. Whether they're reworking a classic or penning an original, Hart and Bonamassa have an instinctive understanding of Chicago blues and – perhaps surprisingly given Joe's noodling eccentricities – classic soul. At its best Black Coffee is an album that sits and stews with the odd seductive swivel or virtuoso shred thrown in for good measure. Hart and Bonamassa's bravest choice may be the decision to buck the nostalgic trend – sure the covers are classics, but this album is not obsessed with recreating pre-historic production techniques, it's clean and crisp. Any crackle and scuzz comes from Hart's lung busting intensity and Joe's dustbowl swing.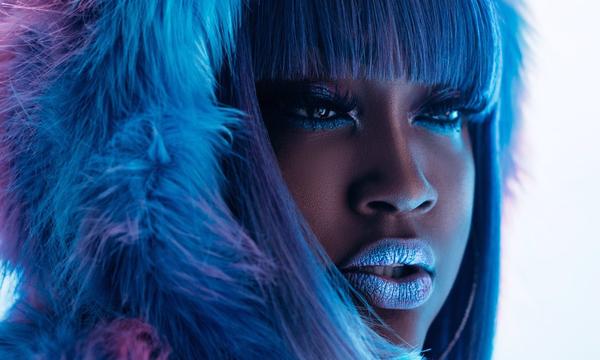 92. Ephorize by Cupcakke
Genre: Rap
You have about thirty seconds to run cover before cupcakKe unleashes hell: a dripping wet blend of salacious dick riding boasts are fired off at lightening pace, interspersed with staunch life lessons and bravado crumpling put downs. The one liners flow relentlessly downhill, but what makes cupcakKe stand out from the crowd is her choice of imagery – she simply refuses to flinch: "my stretch marks really itch, my hair haven't grown an inch", "I thought I came, but I peed on the dick…my cakes got fatter by using cum as a batter" and, for good measure, "put it past my tongue, cause I want to feel it on my lungs".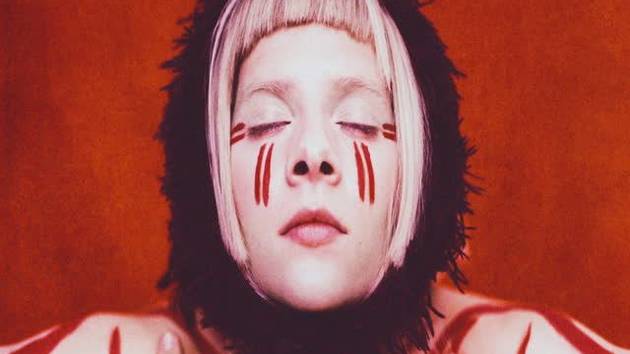 91. Infections Of A Different Kind – Part I by Aurora
Genre: Pop
Norwegian pop sensation Aurora takes a massive leap forward on her arena ready second album. Infections Of A Different Kind has the sweep and drama of Florence and Machine, without any of the overpowered warbling or self-serious lyricism. Aurora possesses a lightness of touch and a sense of restraint that marks her out from both the pop and rock crowd in the US and UK. She constantly sidesteps obvious bombast in favor of meditative control. At times it might frustrate, after all, Lorde is such a success because the scathing fire within her cannot be contained, but Aurora is simply not interested in lashing out. She finds harmony and synchronicity in both nature and her "lover's eyes". Aurora is at one with her surrounds and is happy to lay back and drift down stream. Even in moments of depression, she seeks an optimistic response to our troubled times and, when backed by a full choir on the refined and haunting "It Happened Quiet", it's hard to deny the sheer power of her compassionate pop.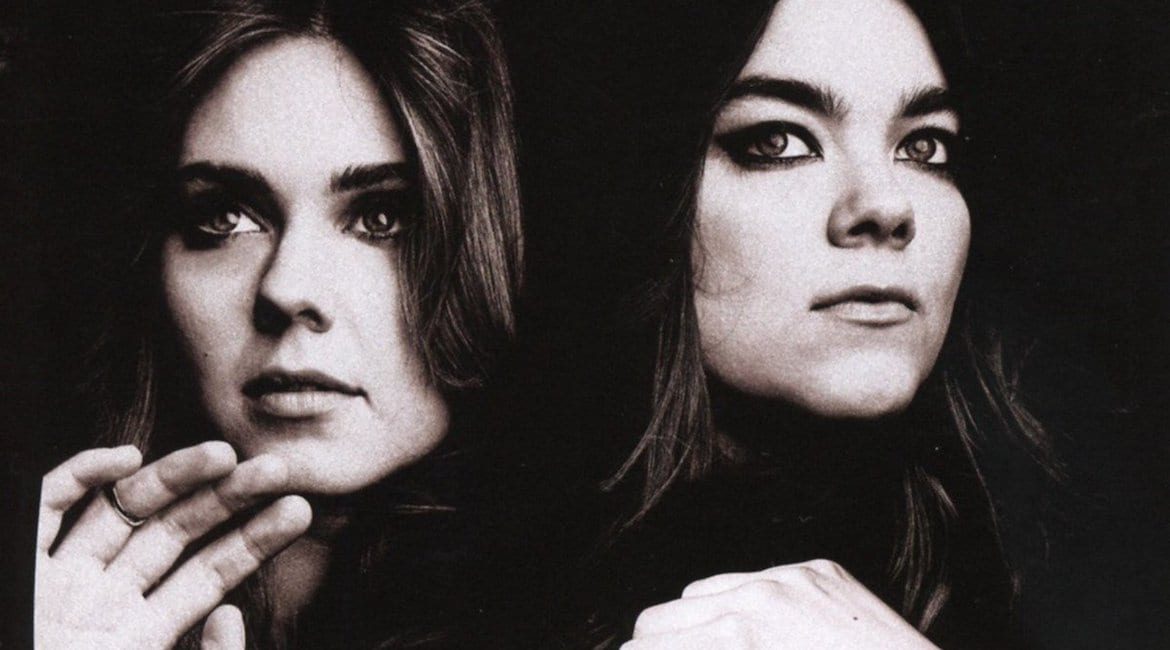 90. Ruins by First Aid Kit
Genre: Folk
There is a nagging feeling that First Aid Kit don't quite have the life experiences to rival their immaculately observed windswept folk soundscapes. They have the airy harmonies and the rough rhythms of the open road, but not the dustbowl desperation or cowboy delinquency of a truly weathered soul. Still, if their narratives lack deep bruises and the dirt stains of the American (or Scandinavian) wilderness, at least they never pretend to be what they are not. This wonderfully controlled and perfectly pitched collection thrives on sultry reflection and solemn recrimination. The world is passing the sisters by as they get lured into the same dead-end traps over and over and over again. This gives Ruins a wonderful "watching the world turn" quality: opportunities slip by, people move on, as these victims of circumstance or poor decision making are resigned to their lonesome reverie.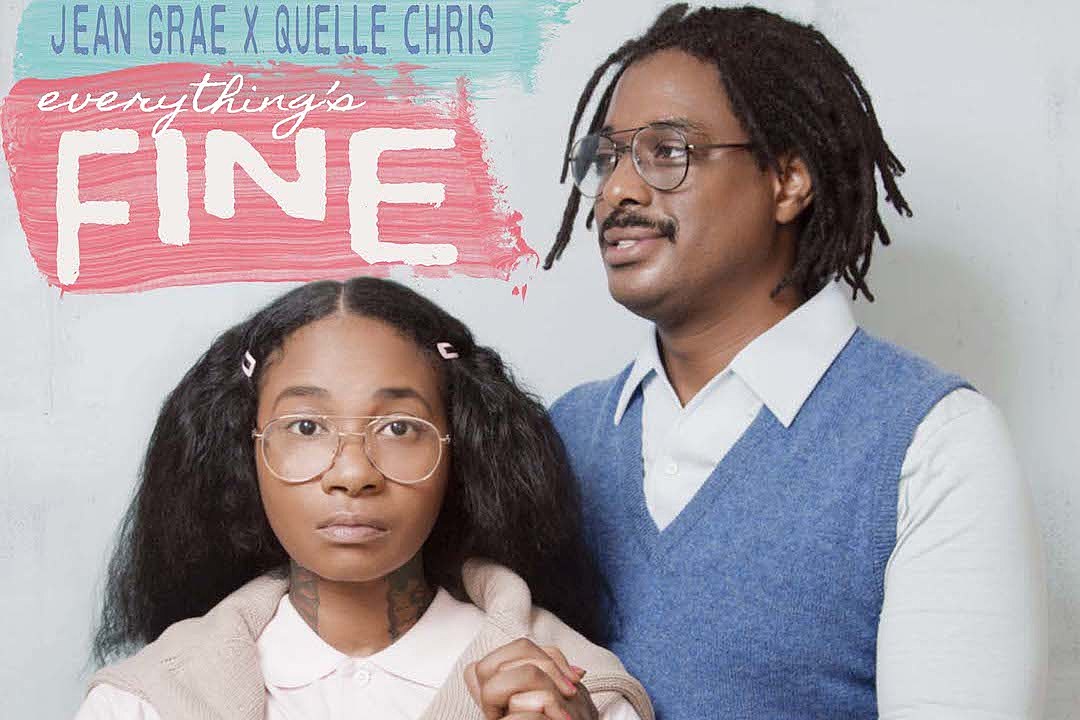 89. Everything's Fine by Jean Grae & Quelle Chris
Genre: Rap
All is wrong with the world and yet Everything's Fine. The sarcastic title says it all, Jean Grae and Quelle Chris aren't happy or accepting of the society they inhabit, but they are dead set on coping, maintaining and persevering. This wilfully strange, arm's length collection, is full of overlapping voices. It might be slack in its pace, but in terms of content it is utterly overwhelming; representing a world that's practically begging the listener to develop anxiety. Of course, this album is too shrewd to merely retreat into its shell, Jean and Quelle are just as happy to satirise a youth suffering their 19th nervous breakdown as they are the complexities of unconscious bias in America. Underground rappers and comedians buttress the LP, but the collection thrives on the tight charismatic worldplay of Jean Grae and the droll conversational deadpan of Quelle Chris. The duo bounce off each other perfectly as they tip toe from the arch societal critiques of Everything Fine's first half to its cautiously optimistic conclusion.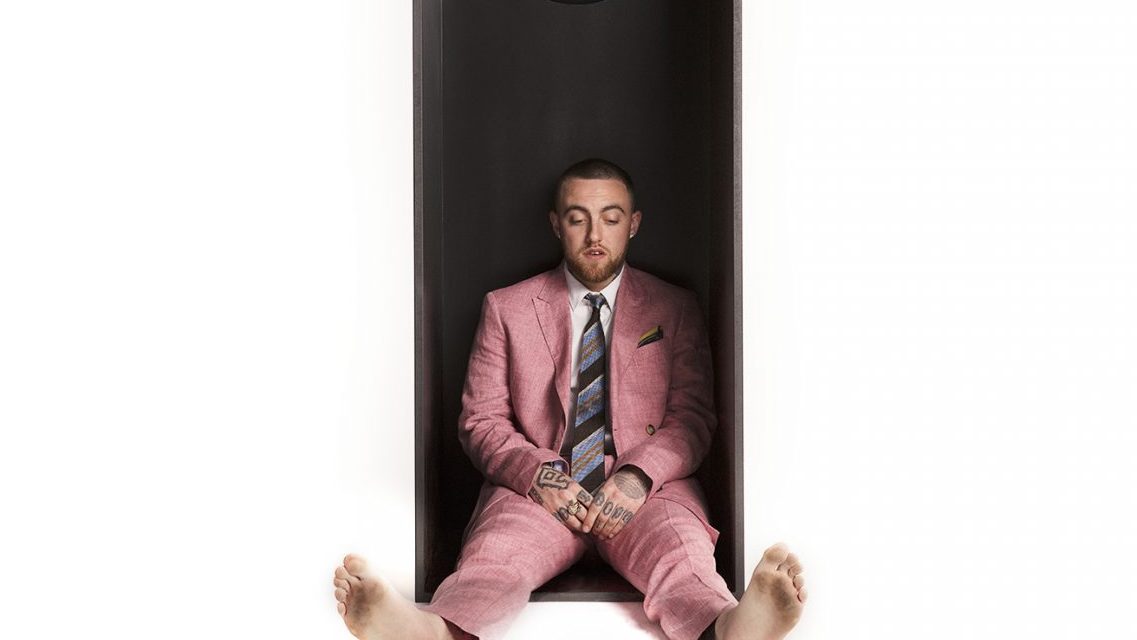 88. Swimming by Mac Miller
Genre: Rap
"I just need a way out, of my head/I'll do anything for a way out, of my head". Those devastating words open what will be Mac Miller's final album. The rapper died of a drug overdose earlier this year and that fact charges the meandering and overlong Swimming with an incredible poignancy. This laid back and dozy listen is obsessed with self-acceptance and finding a way to "keep your head above [the] water". Unflinchingly honest, Swimming is a blissed out deep dive into the world of depression, confusion and unhealthy escapism. Miller isn't a cutting edge wordsmith, but that's beside the point, this album is about coming to terms with your demons and acknowledging that material or carnal distractions can never replace good mental health. Miller is desperate to find himself and unafraid to explore his vulnerabilities and that makes Swimming one of the year's most profound (but never preachy) listens.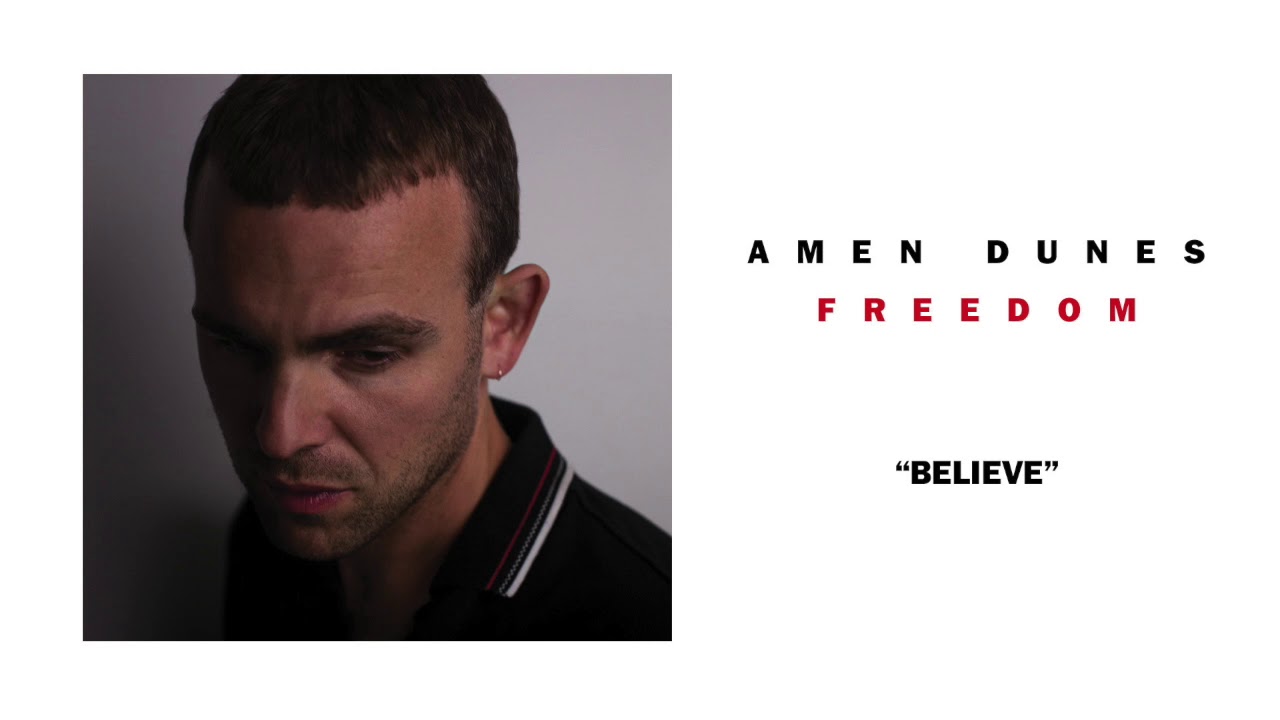 87. Freedom by Amen Dunes
Genre: Indie
 "At the fifth time of asking singer-songwriter Damon McMahon finally knocks it out of the park with Freedom. The album pulls off a curious a trick: it is both more expansive and more accessible than its predecessors. More remarkably still, Damon continues to yearn, gurn and force out quick narrative flourishes with a aura of piercing personal pain that should make this album uncomfortably intimate – but it's not. The band ensure the arrangements have plenty of swing and color, no matter what rabbit hole Damon decides to dive down."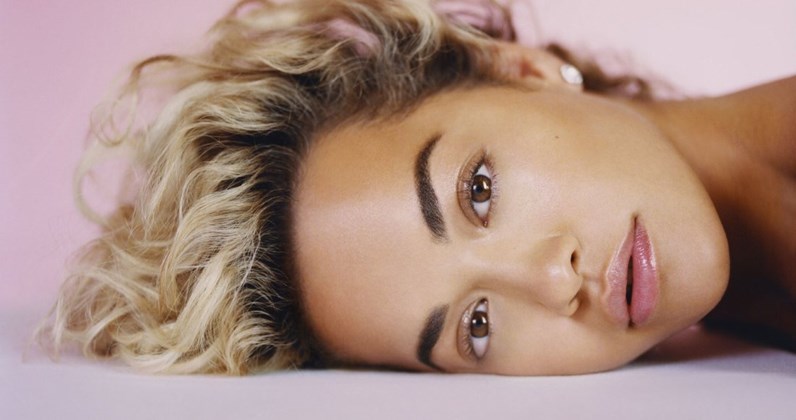 86. Phoenix by Rita Ora
Genre: Pop
"Phoenix would not work if Rita were as outrageous as Cardi B or enigmatic as Charli XCX. Instead, this is the moment when the popstar, actress, presenter and model, however implausibly, convinces us that she's just an ordinary woman with everyday problems. Her distinctly average vocal serves this aim admirably. Rita Ora and Phoenix are at their best dwelling on low key misery and showcasing quiet resilience. The slyly brilliant "Keep Talking" captures the core aesthetic as Rita sings: "There's nothing you can say to me, that I can't say to myself/There's nothing you can make me feel, that I haven't already felt". It's a fitting stand out lyric from a richly introspective album full of carefully constructed and surprisingly thoughtful pop music." Read Our Full Review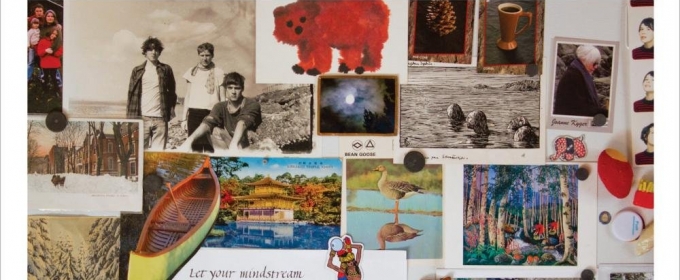 85. Now Only by Mount Eerie
Genre: Indie
After last year's devastating LP, A Crow Looked At Me, I felt like I needed a break from Mount Eerie. The explosion of intimacy and catharsis that followed his wife's death proved so moving, I couldn't imagine he'd let his audiences (let alone himself) go through it all again. And yet, here is the marvellous Now Only: a tentative step forward with his wife's ghost in tow. The specificity of the past still reigns supreme, but the mix of acoustic strums that manage to linger despite their fragility as well as the bruisingly distorted electric tones give the album a sense of growth. He puts it bluntly, "I don't believe in ghosts or anything, I know that you are gone and I am carrying version of you around". He is, and so he should, but the secret of Now Only is that he's always carried the weight of decisions made and deferred, of identities embraced and rejected, of what could have been and what eventually came to pass. Even in his quest to detail the experience of loving and living with his wife, Mount Eerie is aware that his personal history is an impermanent fluke of circumstance, of consequence to a precious few – and that makes it all more worth celebrating. The album is perhaps defined by a single heartbreakingly beautiful and undeniably true moment (as anyone who has rushed to hospital will attest): "I remember looking around the hospital waiting room, all full of people involved in their own personal catastrophes or reading books about being mortal". The most painful moments of our entire existence matter to so few that we so rarely notice the daily agonies inflicted on others.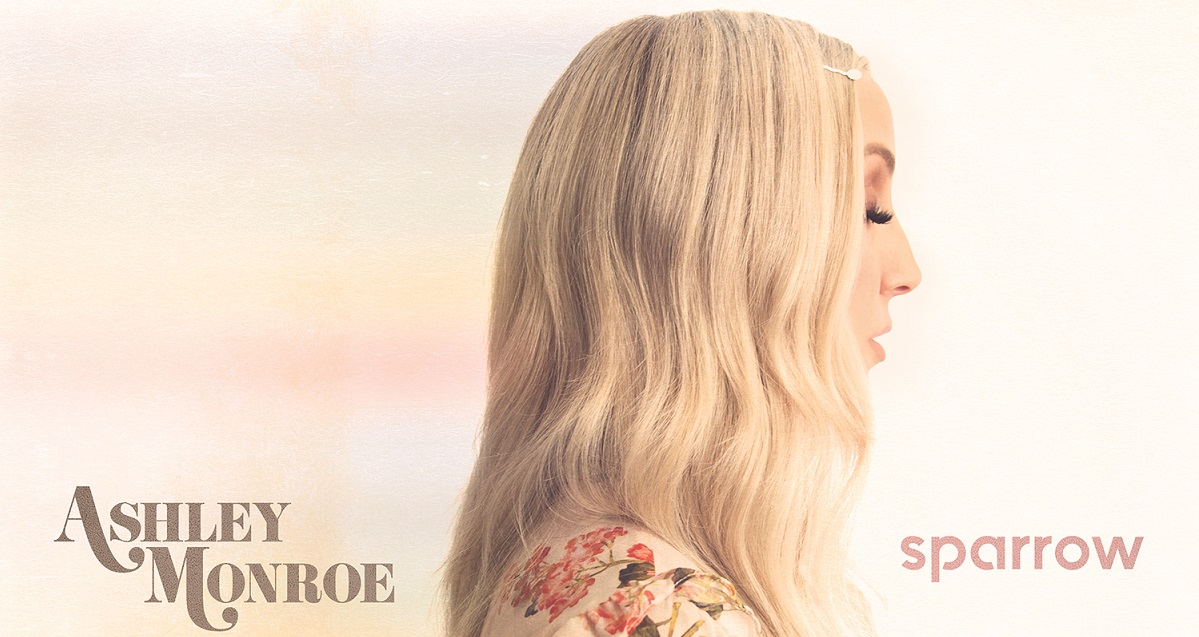 84. Sparrow by Ashley Monroe
Genre: Country
They don't make records like this anymore, except, of course, they do. Ashley Monroe seems to exist in a different dimension to Country's other leading ladies despite being a proud Pistol Annie. Sparrow is a luscious, lingering listen full of the kind of music that Lana Del Rey tries so hard to subvert and re-contextualize. Monroe's songcraft is all soft sway, sorrow and seduction, delivered without even the slightest hint of irony and that, in itself, is so refreshing. The production is warm and roomy, affording Monroe plenty of room to sumptuously explore the anxieties and understated tensions of her largely loving relationship.
83. Everything Is Love by The Carters
Genre: Rap/R&B
"This might just be the first live fast and die old LP in the hip hop history. Beyonce and Jay are playing the long game: they want their children's children's children to grow up in lap of luxury, they want their friends, family and race to thrive and, most importantly of all, they want their union to survive, no matter what indignities each partner (but particularly, Beyonce) must endure.  All these thoughts are delivered with a cocksure glee that confounds a generation of tediously severe "conscious rappers". Everything Is Love might not be a perfect pop record, but it is a dynamic rewriting of the entire luxury rap playbook." Read Our Full Review

82. Cocoa Sugar by Young Fathers
Genre: Rap/Experimental Pop
The Mercury Music Prize perhaps jumped the gun by rewarding Young Fathers for the thrillingly uneven DEAD – the best, it would seem, was yet to come. Cocoa Sugar probably isn't the destination, but it is a more coherent, considered and subversive statement than any of its predecessors. The diaspora sound is still intact, as is the very Scottish ruffness of the production, but the wildness of old has been channelled into a shadowy seductive underground rumble. Beautiful melodies soar at the most unexpected moments as Young Fathers gain a panoramic perspective; escaping the moment for the first time in their careers to survey the carnage they've both wrought and survived.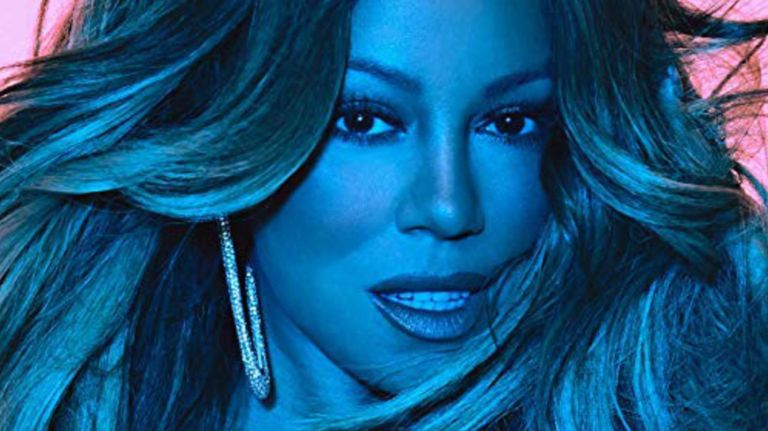 81. Caution by Mariah Carey
Genre: R&B
Mariah Carey refuses to go quietly into the night. Like R. Kelly before her, R&B's ultimate diva has become something of a meme, but rather than playing up the silliness of her persona, Mariah has attempted to reassert her credibility. First with a Las Vegas residency and persistent European touring, and now with Caution: a gloriously grown up, 90s R&B throwback LP. Unashamedly mid-tempo, the record is full of tender melodies and strident songwriting. Whether she's telling her lover to "get the fuck out" or simply "no no no", there's an intelligence, calm and control to her delivery that speaks to Carey's all time great status. Better still, on "Giving Me Life" she provides the perfect vocal to compliment Blood Orange's distant, remorseful production. "8thGrade", on the other hand, is a lyrical delight: "I'm a confirmation when should you feel insecure/I'm that security, when you're insecure". Mariah is back ladies and gentleman.