The Top 200 Albums Of The Decade (#100-81): Arcade Fire, Beyonce, Frank Ocean, More
December 7, 2019 | Posted by
At long last we have surpassed the halfway point in our journey through the sounds of the 2010s and the finish line is just about visible in the distance.
Nevertheless, in the race to finish, do not miss out on the wealth of great music that has already come and gone, so make sure to check out PART ONE (200-176). PART TWO (175-151), PART THREE (151-126) and PART FOUR (125-101) before continuing the countdown.
In our last instalment we witnessed the rebirth of Flamenco via Rosalia, reflected on D'Angelo's ever so slightly premature return to fray and indulged in a little LSD with country pop icon Kacey Musgraves. Who knows what the next 20 albums have in store for us, but there's only one way to find out.
Disclaimer: I haven't heard every album released in the last decade (obviously) and (as of today) I have shortlist of 400 albums that just missed the cut. So, in other words, this was a near impossible task. Occasionally, when a pair of albums by the same artist represent two sides of the same coin, I have included both as a single entry. This decision was made so we could spread the love to as many artists as possible and avoid repetition.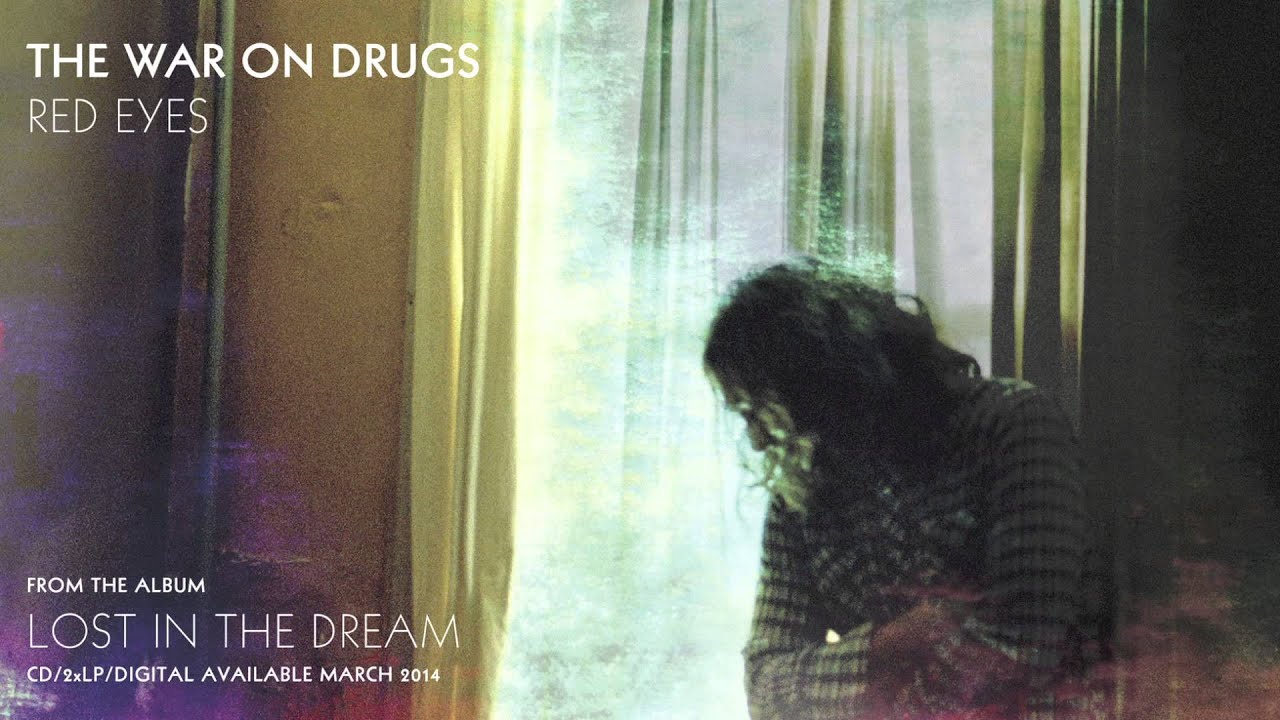 100. The War On Drugs – Lost In The Dream (2014)
Genre: Indie Rock
The War On Drugs have flirted with harrowing insularity, but on the immaculate Lost In The Dream  they explode into Technicolor. Songwriter and guitarist Adam Granduciel howls atop long abandoned highways, he drifts away into the murky ether alone with his regrets and he soars across the sky accessing a hitherto unknown recess of human warmth. In doing so The War On Drugs have accomplished something quite extraordinary. In one fell swoop they have merged the lonesome artistic fringe with the shameless stadium-sized sweeps of the great rock classicists.
The result is a record that can dip effortlessly from the painstaking lows and broken swan-dive-soloing of "Suffering" to the timeless travelling Americana of "An Ocean Between The Waves". There are echoes of Dylan, Simon, Springsteen, Dire Straits and even Bryan Adams, but this is no hollow imitation or exercise in aesthetics: Adam Granduciel is forging his own path. Using an impressionistic brushstroke The War On Drugs smear edges and blur lines; creating a dream-like-haze around their painfully rooted songwriting. Listening to Adam Granduciel's homespun concoctions is akin to reliving your darkest decaying memories through a Valium cloud of obfuscating guitars and alluring synths.
Is Lost In The Dream pleasure or torture? There is no easy answer. Adam Granduciel is content to drift and linger in the vicinity of so many conflicting emotions that the listener can only twist in the wind alongside him. The guitar work is devastatingly instructive, raising and deflating spirits as we hang on Adam's every word. And Lost In The Dream is full of gorgeous, carefully chosen words capable of contorting narrative and inverting sentiment with a single syllable.

99. Beyonce – Beyonce (2013)
 Genre: Pop
4 suggested that Beyonce had the ability to produce a classic studio album, but up until 2013, Queen Bey's ascent felt so stage-managed and safe that it was hard to imagine her truly going out on a limb and embracing the avant garde. She had thrown flirtatious glances towards the cutting edge, but her music always pulled back towards a focus-grouped middle path. Beyonce's self-titled 2013 LP changed her career trajectory irrevocably. The path to Lemonade and "Formation" was beaten here, on an album that stressed innovation and dynamic sonics over straight ahead hooks. The results were spellbinding. "Haunted" remains the most intoxicating, thoughtful and deftly crafted ballad Beyonce has ever produced and "***Flawless" still kicks like a mule – an empowerment anthem like to no other: strident, bonkers and natural. "Soul not for sale, I might not make any money of this, oh well" – Beyonce might be an artist forever associated with cool, careerist cynicism, but there's no denying that she took a huge risk with this surprise-release LP. The decision to put artistry first and embrace true modernity gave Beyonce's career new legs and led to a creative renaissance at the expense of her commercial ambitions.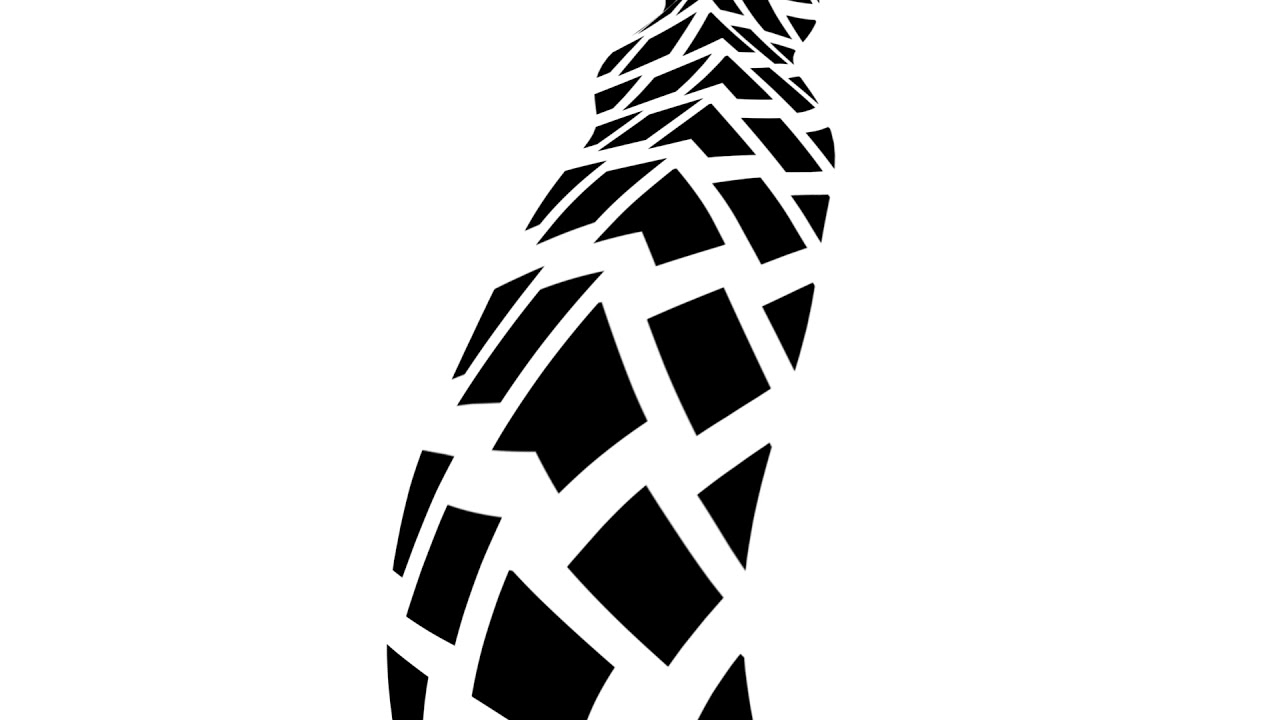 98. Beach House – Teen Dream + 7 (2010/2018)
 Genre: Dream Pop
Perhaps persistence is endearing. After being deeply suspicious of Beach House's pillowy pop for a decade or more, I've finally succumbed to their immaterial charms. Oddly, it took an album that served as a late career retrospective to win me over. 7 is a masterpiece that doesn't try too hard and is not knowing or insincere in any way shape or form: this is pure pleasure. What makes Victoria Legrand and Alex Scally's creation so remarkable is its ability to seep into your subconscious, like a hypnotic vapour drifting through an array of imperceptible pours. This might all sound very subtle and understated, but it's not. 7 is full of big, unmistakable pop music. They might exist in a obscuring haze, but there's no disguising Beach House's artistry. The lyricism and instrumentation is right there, in plain view, but good luck grabbing a hold of it.
Once you've been coaxed into Beach House's delectable world there is no escape. Their luscious later work reframes the scratchy immediacy of Teen Dream. Immediate isn't a world often associated with this somnambulant duo, but their 2010 breakthrough thrills because it represent the moment when two talented artists stumbled upon the magic formula that would lead them to superstardom. It is cooler and more archly posed than their later work, but there in lies the folly of youth and the wisdom of experience – ten years later, both experiences prove utterly complimentary, two sides of one mind bending coin.
97. Arcade Fire – The Suburbs (2010)
 Genre: Indie
Long time readers may well remember that I went a touch over the top when The Suburbs was released, giving the album the rare perfect 10. The funny thing is, I wasn't the only one: The Suburbs represents the exact moment when Arcade Fire (and Win Butler in particular) went completely off the deep end. The simultaneous blend of artistic over-indulgence, under-baked compositions and snarky bitterness that would sink their later projects, first took root on The Suburbs. While I may have instantly regretted the 10/10 rating, I do feel the backlash against Arcade Fire has caused this record's brilliance to be lost. The Montreal natives were at the absolute peak of their powers when they sat down to record this rich, crackling and glorious atmospheric stab at simultaneous stadium rock supremacy and suburban social critique. Win Butler might not have managed to uproot Bono and Eno (there are plenty of Edge like flourishes to be found on this record), but, in a world dominated by Coldplay, The Suburbs offered a genuine alternative when it came to arena filling sound.
Communal but insular, The Suburbs bristled with an apprehension, alienation and unease that articulated itself in these beautiful pseudo-orchestral swells of escapist sound. Neither The Joshua Tree nor OK Computer, The Suburbs was a distinctly nerdy and art school shattering of our nine-to-five shackles ("quit these pretentious things and just punch the clock"). The mundane morass of suburbia provided the backdrop for all sorts of hidden frustrations: Win wanted to both rage against the world ("Month of May", "Rococo") and bring a daughter into it ("The Suburbs") while Regine just wanted to escape to the city, to find her kind and dance like no one was watching ("Mountains Beyond Mountains"). Sadly, Win's teenage brooding and nuance-free satire would win out in the years to come, but, for one glorious moment, Arcade Fire were the biggest band in the world and they were utterly resplendent.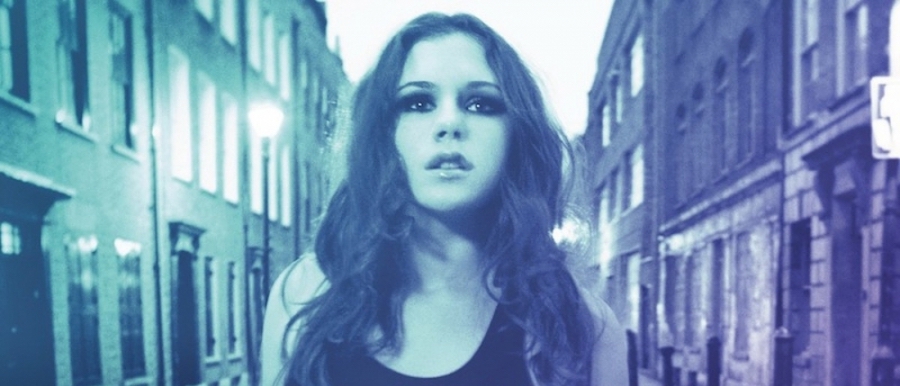 96. Katy B – On A Mission (2011)
Genre: Dance/Pop
Post-Dubstep was the dominant cultural force in 2011, but the burgeoning sound lacked a straight forward pop star: enter Katy B, the girl-next-door who had fallen head over heels in love with dance music and club culture. Backed by the best beats imaginable, Katy B is seduced by music itself. Her "Perfect Stranger" is not tall, dark and handsome, but merely a syncopated body she can throw herself against during the euphoria of the dancefloor. This shouldn't be a surprise, Katy proudly "keeps on moving with the lights on", she cannot be shamed, she will not be sidetracked when her hips are held in the sway of her true life-long lover ("it's so hard for me to go/while some others at the cloakroom and some others out the door/we gon' keep doing it in the middle of the floor").
On A Mission is more than a mere pastiche or tribute to London's rich electronic history, Katy reveals herself to be shrewd songwriter in the down-to-earth post-Allen & Winehouse mold. "Easy Please Me" winds a wonderful narrative, Katy wants to be seduced, but, like so many women, she's being pulled in conflicting directions ("I love a bad boy mentality, but I don't want to be visiting no jail"). Her kitchen sink believability and anti-superstar posturing elevates Katy B and On A Mission above her peers. This album so effortlessly captures the wild, thrilling and hedonistic 20s that so many of us have enjoyed without pretension or posture – she's not cool, fashionable or holier than thou ("Silence is the sound of now, but I much prefer the bold and loud"). In fact, she's really rather ordinary, and in that honesty and understatement lies On A Mission's power.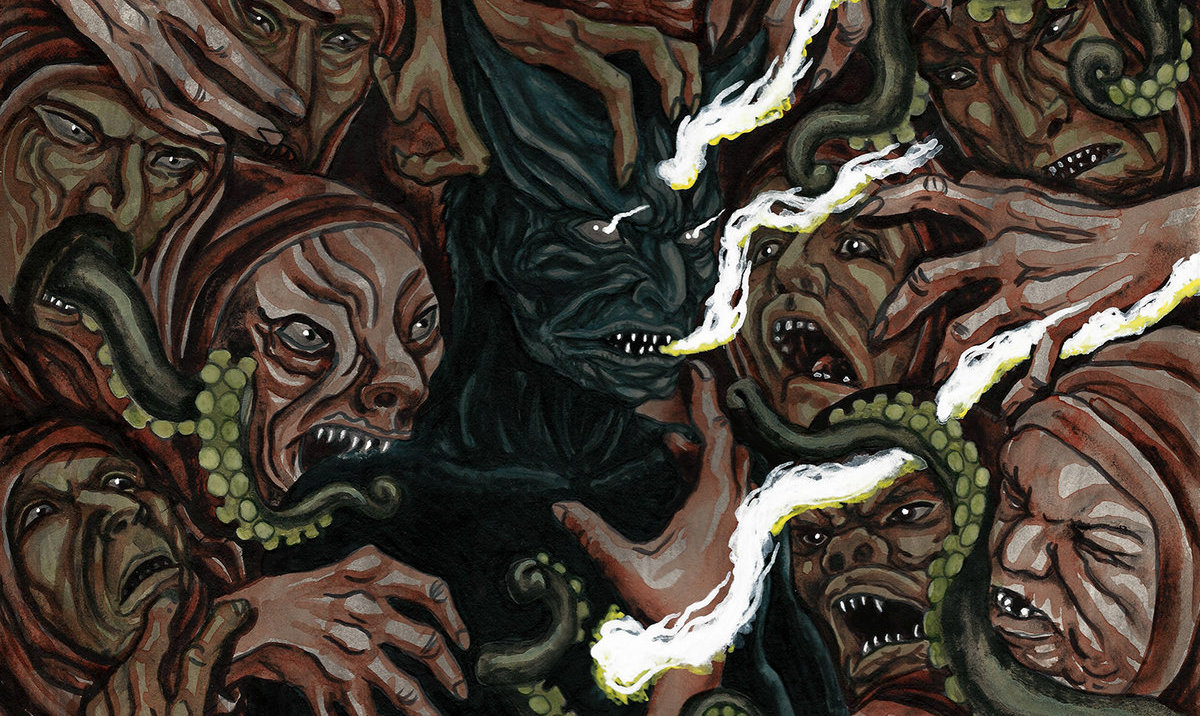 95. Nails – You Will Never Be One Of Us (2016)
 Genre: Hardcore
Oxnard punks Nails are going to take it slow. They're going to sit us down, patronizingly smile in our faces, pat us on the head and say, as clearly as can be, "you will never be one of us". Yes, for 20 seconds, Nails are in no hurry whatsoever. They want to unequivocally draw the line before they unleash 21 minutes of body-hurling, windmill-throwing, vomit-spewing, sweat-soaked bombast. You Will Never Be One Of Us is a shot of pure adrenaline, but one laced with acid ready to rot you from the inside out. The playing is utterly frenzied – it's as if their manager walked into the studio and said: "lads, the earth will expire in 22 minutes, this is your last chance to lay down the album that will define your entire careers – so, you know, hop to it!" Remarkably, despite operating at a pace that should obliterate nuance, Nails find so much scope for precision. The riffs might fly by like a barrage of bullets, but they prove remarkably memorable and wholly danceable – better still, they juke gracefully in and out of these careless whirlwinds. The vocal work is equally impressive; You Will Never Be One Of Us is a wash with hooks.
It's tempting to draw a parallel with The Ramones. Where the proto-punks were sardonic, Nails are unabashedly brutal, but both bands hid picture perfect pop music behind a daunting veneer. You Will Never Be One Of Us manages to have its cake and eat it too: this is uncompromisingly violent music best enjoyed in the heart of a mosh pit, but it is also intricate, approachable and expansive. Fans of more textured and complex work will find plenty to enjoy here (the guitar work is full of surprises), but so will fans of straight ahead rock music. Believe it or not, Nails actually want you to enjoy their output. The sheer monstrous nature of the sound will scare off many a listener, but Nails are transcending hardcore with confounding brilliance. How You Will Never Be One Of Us can be so ambitious and yet so slight, without appearing muddled or joyless, is beyond me.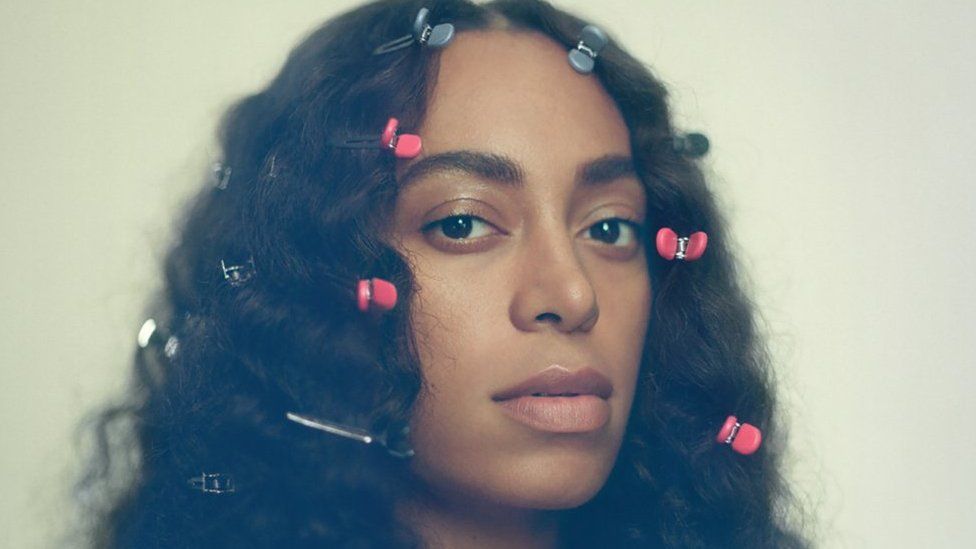 94. Solange – A Seat At The Table (2016)
Genre: R&B
Those Knowles sisters sure had an incredible 2016 – well that might not be a particularly telling statement considering that one is a global popstar and the other is a serene and respected indie artist, but few siblings are ever likely to release two such fascinating, divergent and powerful albums (Lemonade and A Seat At The Table) in a single calendar year. Both are unwavering statements, one about womanhood, victimhood and vengeance, both concern blackness, but Solange's output more explicitly. Written in the wake of a string of panic attacks, the album is surprisingly resilient and resplendent. Solange is taking up the cause (both "Black Life Matters" and "Black Pride"), not by clenching her fist and taking to the streets, but by making sensuous music that speaks to a weight of oppression and societal anxiety. She is an artist seeking release and her music aims to shatter the Us vs Them dichotomy: this isn't black or white, it's black as well as white. She talks about a history of denial and struggle, but insists (with some beautiful spoken interludes) that her goal is not retribution, but celebration, reclamation and evolution.
The key lies in not being told how to feel or how to react. A Seat At The Table, atop some  beautifully subdued arrangements, is all about finding the space to breathe: not apologizing, not being forced to conform, but also recognizing how extremely difficult it is to tip-toe between these two idealized extremes that intersect with shocking regularity. Navigating so many pressures and pitfalls is clearly exhausting and Solange routinely expresses that she is tired or weary from the experience, but she has no choice to persist. To her immense credit, as draining as the struggle may be, her voice remains beautifully light throughout. "Don't touch my hair, when it's the feeling I wear…they don't understand what it means to me", the endnote is key – we don't understand, but ultimately, A Seat At The Table helps both Solange and her multi-colored audience move forward together.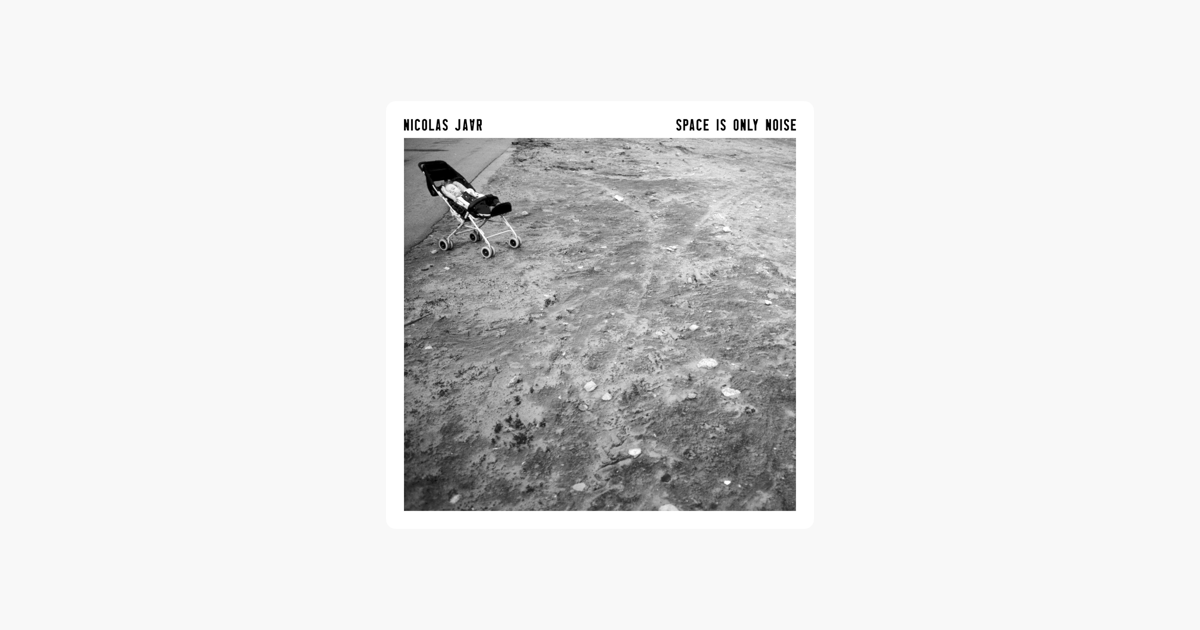 93. Nicolas Jaar – Space Is Only Noise (2011)
 Genre: Electronica
Nicholas Jaar's Space Is Only Noise is a dislocating listen: ill at ease, off center at all times, but surprisingly smooth – displaying a flair for subversion at the fringes. It's not the sort of album that demands repeated obsessives listens, instead it is an immersive experience that tempts the listener to dip their toes in the monochrome waters of Siene. It's a coy temptation that soon subsumes and submerges the listener in a broken noir Paris where clocks tick of off time, glottal gulps loop endlessly and a lone piano cuts through the stop-motion insanity of it all. Nicolas Jaar's world is not terrifying, nor is it remotely relaxing, there is a tension, a beauty and most importantly a thread of surrealist humor that runs throughout this lingering listening. Space Is Only Noise laughs in the face of those who dare to take it too seriously, but proves far to chilling to be carelessly enjoyed. Nicolaas Jaar is a throwback to the age of Margritte and Duchamp, when the cutting edge was unwritten by scathing satire rather than self-serious posturing.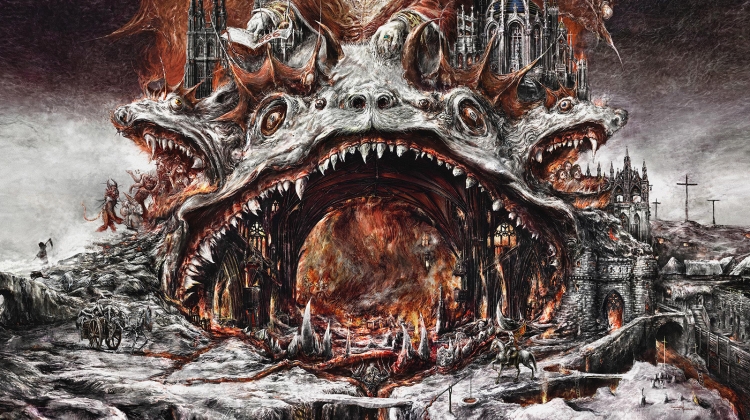 92. Ghost –  Meliora + Prequelle (2015/2018)
Genre: Hard Rock
Complexity can be a curse and illusion, something to both hide behind and get lost within, but no so for Ghost. Preposterous over-ambition is their modus operandi, from their attention grabbing aesthetic to their wild concept driven LPs. Meliora was their eureka moment. Finally, after so many years a hard rock band had arrived who'd learned the lessons of Alice Cooper and Rush, Iron Maiden and Blue Oyster Cult, Alice In Chains and Deep Purple. Ghost were a band who wanted to headline arenas, who wanted to write deranged pop-rock operas, who want their music and songwriting to soar to utterly absurd extents. Meliora was old fashioned in its brazen commerciality and character driven storytelling, but it never sounded dated. Mixing the creative freedom of the 70s with sleaze of the 80s and the grit of the 90s, Ghost arrived at sound that was truly their own. Anthemic, strangely beautiful and utterly ridiculous, Meliora was the kind album on which legends were built. The only thing it was lacking? A few more stadium sized hits, lucky for Ghost, they would arrive in short order.
There's a lingering feeling that Prequelle isn't Ghost's biggest, boldest or most revolutionary record – and that may be fair – but listening to the album's 10 tracks I find it impossible to care. The Swedish three-piece might not be pushing themselves to their absolute limits this time around, but the music they are creating is sublimely judged. The guitars have a celebratory sense of momentum, each buoyant gallop and sliding solo arrives right in the nick of time, providing the perfect compliment to Tobias Forge's showstealing vocal performance. He oozes theatricality and showmanship as he leads his rats in their merry dance. Best of all, Prequelle brings back the pomp and circumstance of classic rock's past. This Black Plague concept album recalls Rush in its wholehearted silliness and commitment to the cause, paired with the pop chops of BOC and The Scorpions. Cutting edge it ain't, but who the fuck cares, Prequelle is glorious.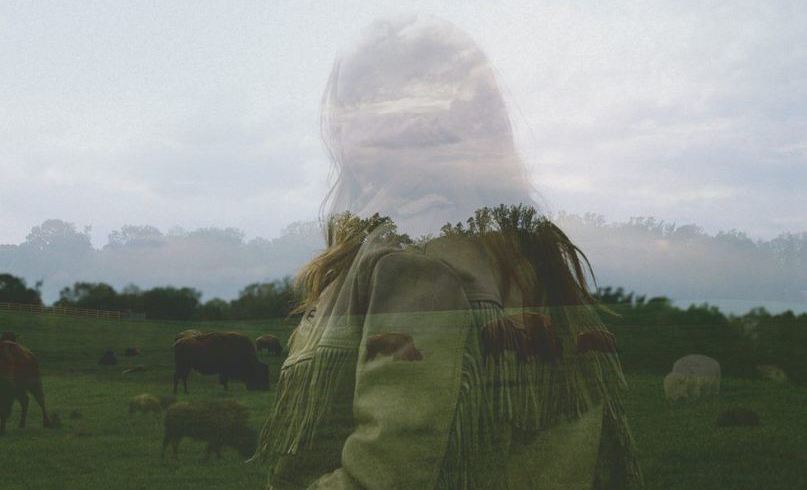 91. Margo Price – All American Made  (2017)
 Genre: Country
Well, I called this one right. For a second there I thought I'd jumped the gun and got far too excited by "Hands Of Time" and declared Margo Price country's next big thing, but All American Made confirms the quality of her debut was no fluke and expands her sound in surprising ways. First of all, forget severity, All American Made is a veritable hootenanny that puts the fiddle and the rockabilly guitar to good use. Margo reveals a coy understated charisma to go with the heart-breaking stillness of her croon. Best of all, she might engage is sepia toned reminiscences at times, but she has a fierce eye for the modern political landscape and isn't afraid to pick some fights the Nashville orthodoxy might not approve of. The breadth of the subject matter is stunning. Within a matter of minutes Price has gone from joking "Don't call the preacher when your car won't start, don't call a doctor with a broken heat" to lamenting unpaid labor ("women do work and get treated like slaves since 1776") to a rumination on American made distraction and destruction ("1987 and I didn't know it then, Reagan was selling weapons to the leaders of Iran"). All American Made is a provocative tour de force that understands its heritage while envisioning a daring egalitarian future.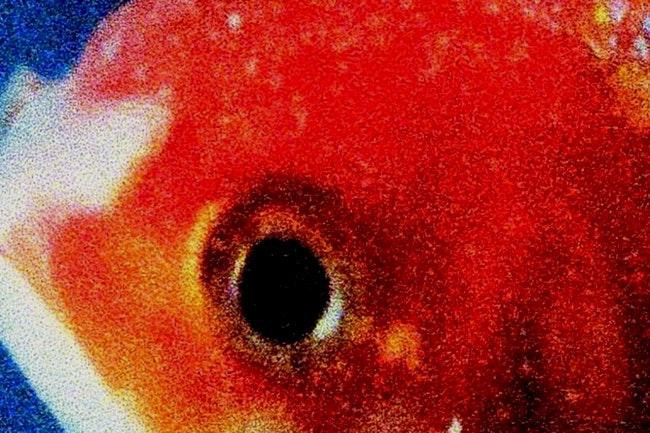 90. Vince Staples – Big Fish Theory (2017)
Genre: Rap 
If I were 17-year-old in 2017, Vince Staples would be my favourite rapper. Yes, Kendrick Lamar exists and is mind meltingly brilliant, but Vince Staples offers that perfect blend of mischief, political awareness and insanity, combined chameleon's attitude to change. It helps that Staples is an enigma: at times he appears to be completely out of his mind and then all of a sudden he's the smartest guy in the room. Big Fish Theory is packed full of delightful wordplay and it absolutely bangs in ways you wouldn't have expected after hearing his debut. Best of all, Big Fish Theory sounds like a record made by a man who is actually enjoying himself, even if he is haunted by dark shadows – a balance few rappers have been able to strike. Paranoia and righteous anger sit alongside wilful hedonism as Staples falls into introspective holes only to come bouncing back onto the streets of Long Beach with his head held high. Big Fish Theory bumps like no other, but even when Staples is wilin' out and cutting loose, he has his eyes open wide: injustice will never pass him by, he will not be thoughtless exploited and no ominous shadow reaching for its waist band will catch him off guard. In this way Staples is both a product and an arch-critic of the streets: an ambassador and a revolutionary, an insider and outsider simultaneously. Truth be told, any one of Vince Staples five projects could have filled this slot: no artist has been as prolific and artistically progressive this decade.
89. Low – Double Negative (2018)
 Genre: Indie Rock
Double Negative is the album we deserve. Despite the beautiful of vocal performances and strange dignity of the stern, minimal arrangements, Low have forged an album of amplified despair. In the Internet age we have found a way to enhance the power of pessimism. If, as Nobel Prize winner economist Amos Tversky said, pessimism is stupid because you live the bad thing twice (once when you worry about it and the second time it when actually it happens), then you might as well be optimistic. Unfortunately, now we live in a world where pessimism follows you home and plays on repeat, turning fleeting sorrows into eternally looping tragedies. Double Negative is a desolate cathedral to our modern woes. It might be a ruin of music that once was, but these broken remains are somehow more poignant than any fully realized structure. It's tempting to ignore an album that cries, "it's the end, it's just the end of hope", in favor of more uplifting fair, but that would be a mistake. Low have captured the moment by occupying the hollowed out corpse of what used be the center ground. The ghost of unity stalks this desolate and decaying no man's land. The inhumane landscape churns, thumps, crackles, distorts and disperses around Alan Sparhawk and Mimi Parker's hauntingly corporeal battle cries – Double Negative feels like humanity (or sanity's) last stand.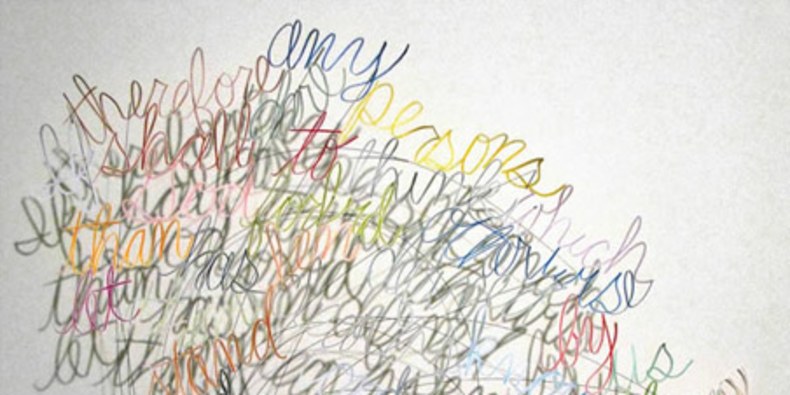 88. The National – High Violet (2010)
 Genre: Indie Rock
At the dawn of the new decade The National released an album that would irrevocably change their career trajectory. High Violet is both The National's high watermark and the record that ushered in what many have unkindly labelled their mundane – or frankly, boring – phase. Obsessives who've hated the more muted, solemn and anthemic, arena-conquering image of The National may well end up hating High Violet and everything it stands for. Still, bitterness aside, you'd have to be churlish in the extreme to deny the brilliance of this slow cascading, but nevertheless utterly torrential outpouring of ennui and long repressed misery. Through gritted teeth, a strong social reserve and with a liver-shrivelling amount of alcohol, Matt Beringer struggles to suppress his woes. To the surprise of no one he is overwhelmed at the outset ("it takes an Ocean not to break") and soon finds himself revisiting old wounds ("sorrow found me when I was young"). From then on in, Beringer and Dressner are off to the races, writing the most quietly infectious and cripplingly addictive stadium-sized pop songs of their entire career. Longing and regret exude from the album's every pour, but despite the understated gloom of it all, The National routinely alight on the purest of melodies and most effective metaphors  ("I was carried to Ohio in a swarm of bees", "all the silver girls, give us black dreams", "the water's a-rising, but there's no surprising you").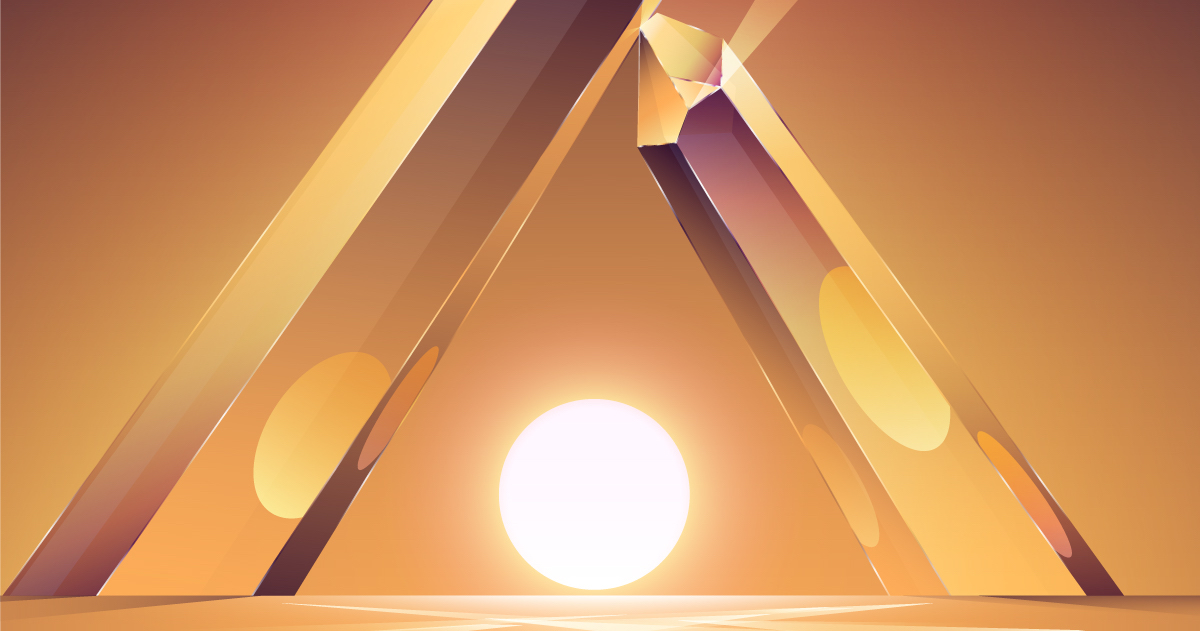 87. Rustie – Glass Swords (2011)
 Genre: Dance
It's been a hell of decade: the zietgiest taken us all the way from maximalism and neu-psychedlia to meme rap and K-Pop. The distance travelled may be vast, be we shouldn't forget where this decade of strange and unexpected innovation started: with a series of warehouse parties in Glasgow. Scotland has long been the home of near-suicidal drug use (a legacy the country wrestles with to this day) and great raves. The era of Trainspotting may have been long gone by 2011, but in Rustie Scotland had found a standard bearer for a new euphoric modernity. His wild maximal assault now feels almost cosy, but that's not how it sounded at the time. His every impulse has been channelled, first into PC Music and then into the mainstream – while on some levels this makes Glass Swords a less revolutionary listen, it is testament to just how far ahead of the curve this album was in 2011. Taking the timelessly beats of Chicago House and feeding them through the British club culture of 90s before engorging them within a thoroughly digital sugar rush, Rustie created the sound of the future. The resulting music was almost menacingly naïve, irresistible danceable and utterly bonkers. If only we could all travel back in time to those MDMA-mazing nights of 2009-11. It is to Rustie immense credit that Glass Swords sounds both sublime and utterly coherent as a start-to-finish listen when relaxing in your living room, even if every fibre in your body will want to move the second "City Star" drops.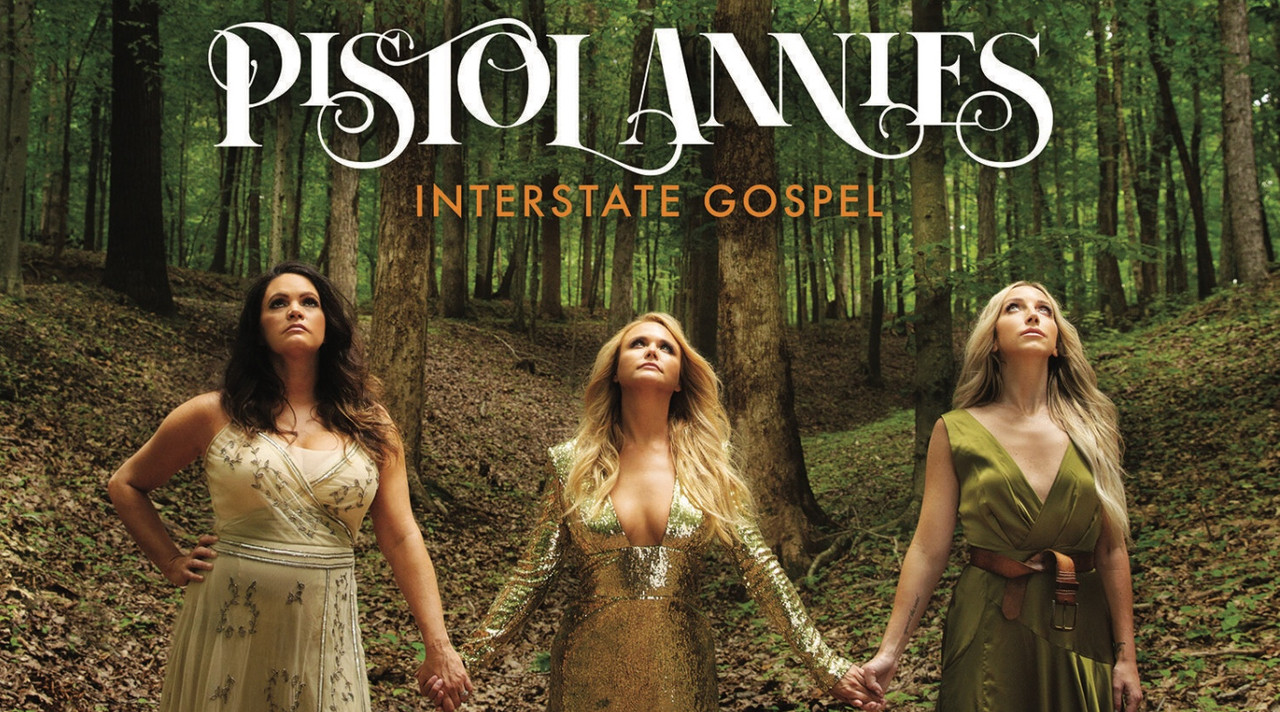 86. Pistol Annies – Interstate Gospel (2018) 
Genre: Country
Country Radio has, however bafflingly, decided to pass on the Pistol Annies. This is a tragedy, most notably for Ashley Monroe and Angaleena Presley who could use the mainstream buzz, but also for country music fans at large. Miranda Lambert's best work and most traditional (yet razor edged) compositions are going unheard by the exact audience that will happily lap up "Pink Sunglasses" and "Platinum". Interstate Gospel might just be the Annies' best release to date, partly because the wild girl shtick has been pushed to fringes in favor of wistful reflections on southern and country life. There is of course a distinctly modern edge; envy turns to admiration on the man-eating masterpiece "Cheyenne" ("If I could treat love like Cheyenne, if I could be just as cold as the beer in her hand") which rolls into divorcee square dance anthem "Got My Name Changed Back". The devil may care attitude and rootsy authenticity ensures that Intersate Gospel charms, but there's a profound darkness creeping in at the corners that makes for a rich and rewarding listen. Even at their bad-ass, riot-act-reading best, the Pistol Annies cannot help but notice a society that isn't quite functioning as it should. Middle-America has been self-medicating its way into oblivion and the Annies are staunch critics ("One's got the Tylenol, one's got the adderall, one's got a drink in her hand"), but in other moments they are depressive victims ("I picked a good day for a recreational Percocet, I've got an itch to just get high…these are the best years of my life").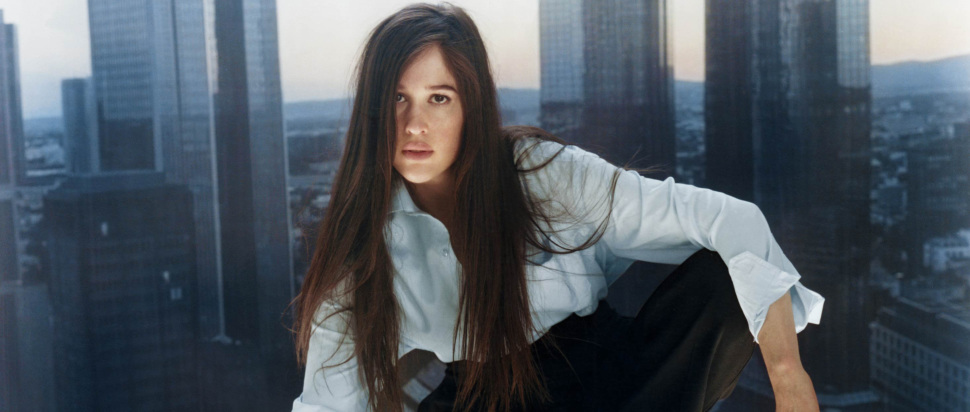 85. Marie Davidson – Working Class Woman + Adieux Aux Dancefloor (2016/2018)
 Genre: Electronica
The conventional wisdom goes a little something like this: "women are afraid of the threat of male violence, while men are afraid women will laugh in their face". Well if that is the case, then men should be absolutely terrified of Marie Davidson. Her brilliant deadpan and infinitely danceable electronica is underwritten by a savage irony that succeeds in injecting menace and tension into her music rather than direct humor – and yet, Working Class Woman and Adieux Aux Dancefloor are both undeniably funny, it just so happens that the joke is on us. Marie slips between the role of the slasher movie psychopath and a benign hypnotist whispering all sorts of treasons directly into your ear. Even her silliest satires have the rigidity of both commands and provocations ("do you think I'm too soft? Because I don't hide…In the middle ages, people used to wear cloaks, it's 2016, get real"). Let your inhibitions and presumptions go, Marie Davidson demands it.
Marie both is and isn't subtle. She is weaving together long form hypnotic club bangers from eerie, empty sounds, but she's also reading her audience the riot act. On the coyly titled and mechanically propulsive "Work It", she stridently proclaims: "You want to know how I get away with everything? I work, all the fucking time, from Monday to Friday, Friday to Sunday, I love it, I work". Is she a dead-eyed Ru Paul demanding we dance our arses off or a tired woman throwing her sweat and toil back in our faces? That's the joy of Marie Davidson's nightmarish love letters to club culture, you'll never be quite sure where you stand as Marie gleefully humiliates and terrifies anyone brave enough to cross her path.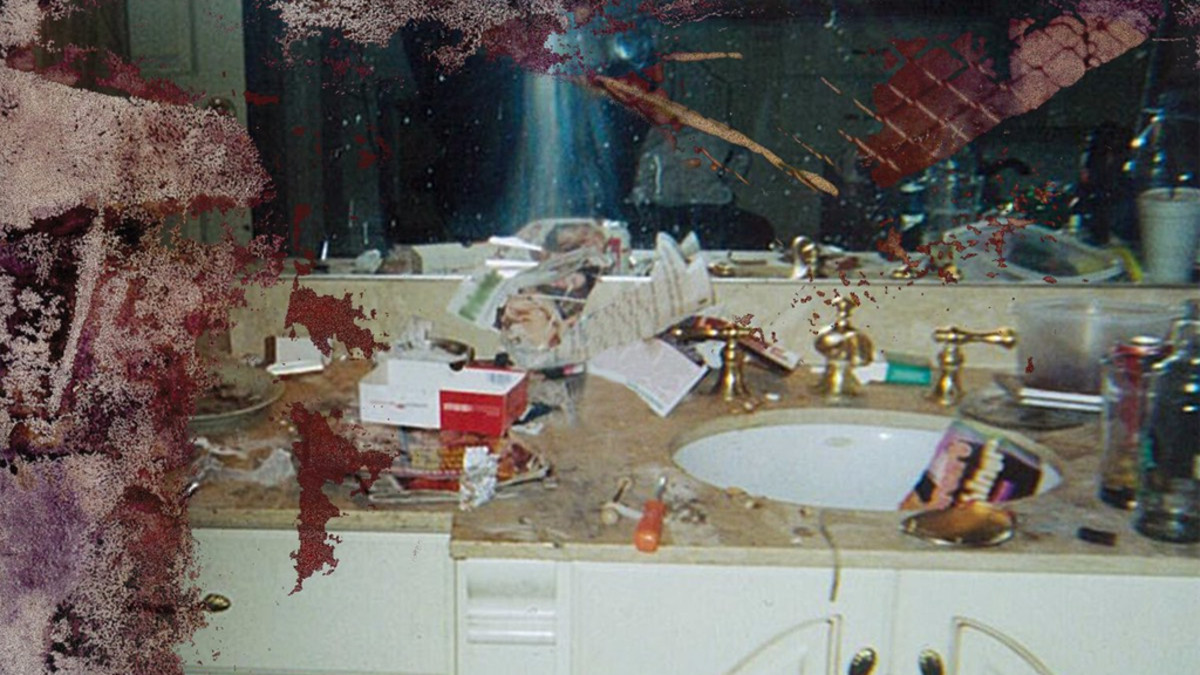 84. Pusha-T – Daytona (2018)
 Genre: Rap
"Remember Will Smith won the first Grammy? They didn't recognize Hov until Annie. So I don't tap dance for the crackers and sing "Mammy". Cause I'm 'posed to juggle these flows and nose candy". Pusha-T has no interest in compromising or chasing chart success. Daytona is 22 minutes of hard bars and skeletal beats. Kanye West more than holds up his end, turning 50 years of musical history into a graveyard for Pusha's dead-eyed coke-rhymes to haunt. Truth be told, Daytona is a land grab. Pusha-T has been shouting "rap album of the year" from the second this record dropped: it's clear, he wants this pin point assault of street level wisdom to be his definitive statement. It's bizarre, in many ways Daytona is a joyous victory lap for a veteran rapper, but Pusha's is so psychotically intense that he delivers these corporation level boasts as if they were matters of life and death: "If we go by connections made/I can still climb ladders when complexions fade". 2018 may very well be remembered as the year King Push scalped Drake by revealing his hidden son on a blistering diss track, but, if there's any justice, in a decade's time we'll look back on 2018 as the year Pusha dropped his best album since Hell Hath No Fury.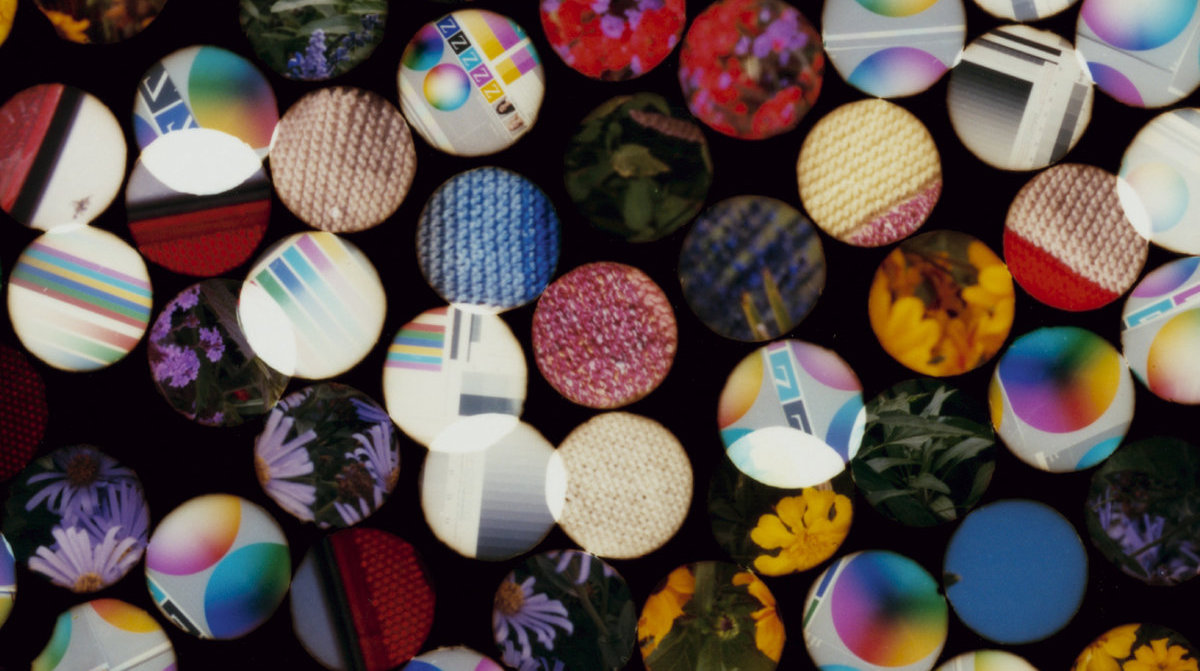 83. Four Tet – There Is Love In You (2010)
 Genre: Electronica
Music doesn't have to complex. Sometimes a piece of music arrives and within a matter of seconds it simply overwhelms the listener with its beauty. There Is Love In You is one such record. "Angel Echoes" is paralyzingly beautiful: its tender chiming loops manage to stop time and whatever you were thinking about or whatever you may have had to do becomes immaterial. Four Tet's masterwork is about utter absorption. Sure it's danceable ("Plastic People" offers one hell of a groove), but this album isn't about shaking it in a sweatbox or unlocking the mysteries of the universe with a little narcotic assistance – no, There Is Love In You is an immaculate art object, a perfect composition, that might overawe, but never overwhelms.
Kieran Hebden's true achievement lies in his ability to inject this record of steely synthetic sounds, alien chimes and hard quasi-tribal drums with an undeniable warmth. His music is inhumane in the most literal sense, but rich in empathy and heartfelt emotion. This is an incredible accomplishment considering that the human voice, when it does appear, only functions as a dismembered instrument. Perhaps it's fitting that this decade could be defined by an album where a technological creation has more to say about love and kindness than any flesh and blood songwriter.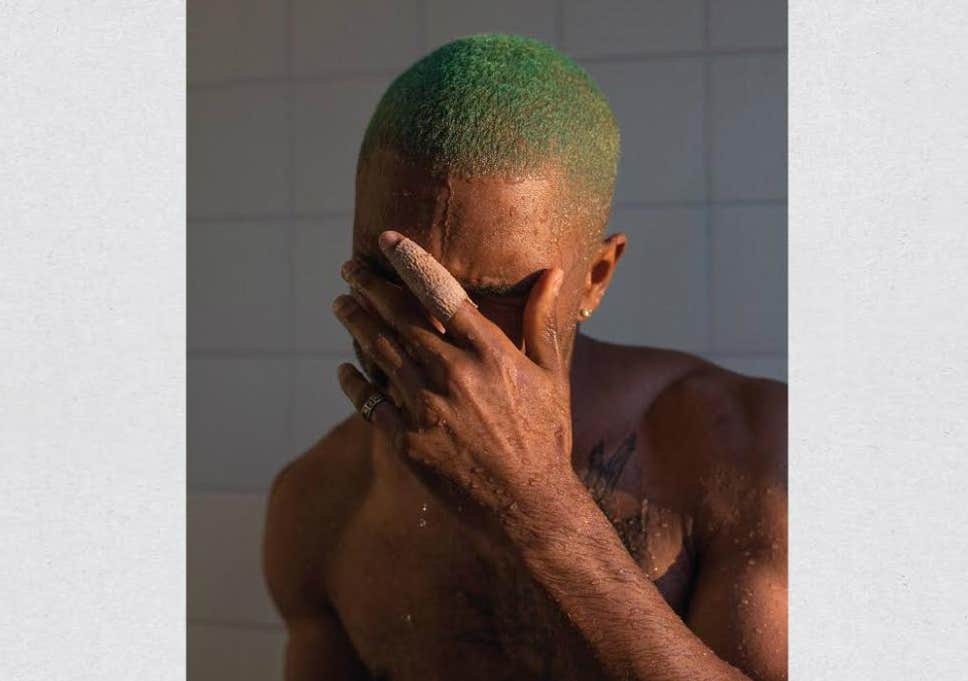 82. Frank Ocean – Blonde (2016)
 Genre: R&B
After the majestic, humane and open-hearted Channel Orange, it's perhaps unsurprising that Frank Ocean decided to turn inwards on what quickly became this decade's most anticipated follow up LP. Blonde is less interested in writing coherent start-to-finish pop songs than its illustrious predecessor. Instead Ocean is enigmatic, drifting from one soulful riff to the next, alighting briefly on certain moods or key phrases. The result is a murky-yet-tender sonic and emotional quicksand. Ocean is being pushed and pulled apart by his own subconscious. He flitters from feelings of glowing carnal warmth – the very spirit of togetherness – to wallowing, isolated lows where Ocean proves utterly despondent.
Blonde, like Channel Orange, is an evocation of memory, with all its inherent flightiness. The image of a kiss or an embrace might fill you with warmth one moment, only to be replaced by the specter of cruelty (a reminder of when you were consciously and erratically unkind). The good is invariably tied to bad. Ocean might be one of this generation's great nostalgic lovers – revealing in crystalline images of young love – but all of his music exists in the present tense. These beautiful narratives are always prone to disruptions, be it external (the murder of Trayvon Martin), psychedelic (tripping on tabs) or personal (the moment he broke it off). Fluidity is the key. Ocean is merely along for the ride, he is not pretentious or certain enough to draw conclusions. He's less a guide, more our conduit making beautiful art out of transient emotions and the half-understood events of his life.
Blonde's strength lies in the way it honors our relationships – not by trying to codify them, but by bearing them witness, both in the moment and as they come back to haunt and inspire us again and again and again.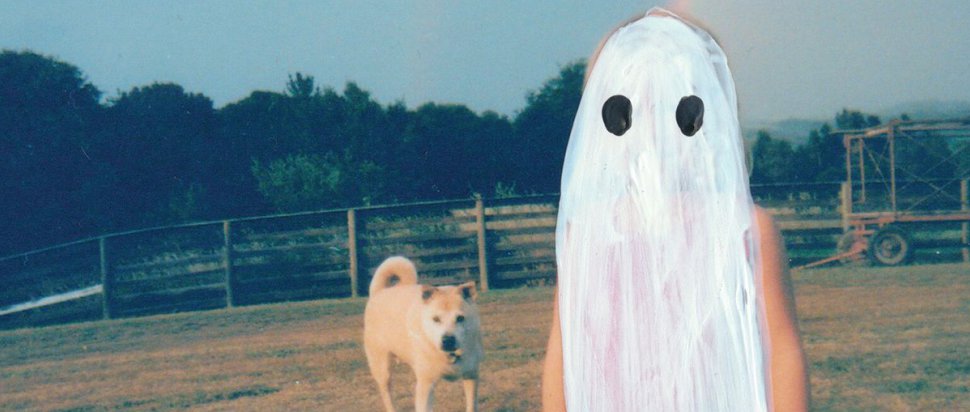 81. Phoebe Bridgers – Stranger In The Alps (2017)
Genre: Indie Folk
"I woke up in my childhood bed, wishing I was someone else, feeling sorry for myself, when I remembered someone's kid is dead." No lyric better sums up Stranger In The Alps: a beautiful, mournful album, concerned with conversational tragedies and personal, not communal, loss. Pheobe Bridgers has produced a collection that feels tactless and overwrought in places, but knowingly so. You can forgive her any indiscretion when her zephyr-like-vocal and eagle eye for anguished detail combine to create these wonderful travelling pop songs. Looking back over the relationships that have enlivened, scarred and shaped her, Phoebe creates a charming and wistful vision of a downcast young woman lost in lacerating reveries ("The future's unwritten, the past is a corridor/I'm at the exit looing back through the hall/You are anonymous, I am a concrete wall"). The past may well be a corridor, but it's also a graveyard full of thick granite slabs, slow to decay, standing as perpetual reminder of Phoebe's romantic failures and bedroom conquests. Warped by experience, Phoebe can no longer enjoy the moment, her fear of abandonment manifests itself in a fantasy of murdering her lover so he can never leave her ("But I can't sleep next to a body, even harmless in death/Plus, I'm pretty sure I'd miss you and faking sleep to count your breath") What's remarkable is that an album so hollowed out by lingering melancholy can be brought to life by these wonderfully sparse-yet-expansive arrangements, where a softly plucked guitar evokes rolling landscapes and the pitter-patter of percussion summons entire mountain ranges.