The Top 200 Albums Of The Decade (#125-101): Radiohead, Haim, Paramore
December 5, 2019 | Posted by
The Top 100 is in sight and the countdown is gathering pace, but who will come out on top?
There's only one way find out, but before we get rolling don't forget to catch up on PART ONE (#200-176), PART TWO (#175-151) and PART THREE (#150-126).
The last section saw King Kendrick and Kanye West rubbing shoulders with the almighty Adele and the snarling, sardonic punk rock of IDLES, but which pop cultural heavyweights will make strange bedfellows in today's edition?
Disclaimer: I haven't heard every album released in the last decade (obviously) and (as of today) I have shortlist of 400 albums that just missed the cut. So, in other words, this was a near impossible task. Occasionally, when a pair of albums by the same artist represent two sides of the same coin, I have included both as a single entry. This decision was made so we could spread the love to as many artists as possible and avoid repetition.
125. Tierra Whack – Whack World (2018)
Genre: Rap
You might be wondering why Whack World is the only album to be accompanied by a YouTube video rather than the album artwork. Well the answer is simple. Whack World is audio-visual project; every track on the record has its own video. Not only that, Whack World is by far and away the shortest album on this countdown, with each of its 15 tracks clocking in at one minute exactly. Tierra Whack is presenting a fleeting glimpse inside her cranium: we see snatches of brilliance, throw away jokes and tragically undeveloped, half-remembered, flashes of inspiration. The project is tied together by Tierra's undeniable charisma and control, there might be 15 styles, 15 flows and 15 disparate ideas on this LP, but there is only one voice – clear as day, front and center. Charm and humor exude in abundance on what is, in effect, a one woman musical. The end product is unquestionably strong, and yet, you can't help but wonder if some of the decade's finest songs have been sacrificed to the strictures of what essential amounts to a contrivance.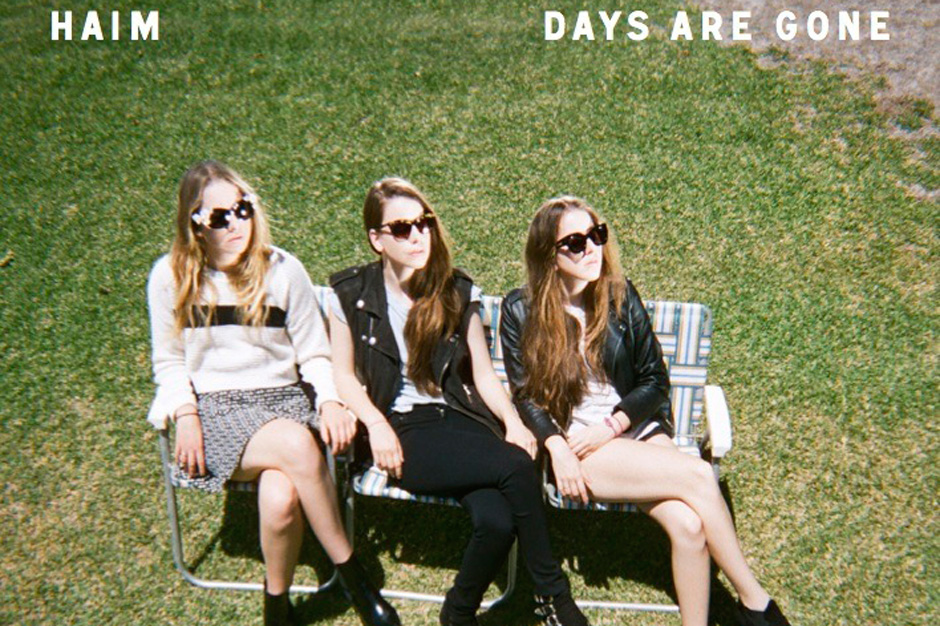 124. Haim – Days Are Gone (2013)
Genre: Indie Pop
The trouble with revivalism is that it always inherently gimmicky (as a legion of 20-year-olds obsessed with the baggy 1990s indie scene soon discovered). The secret to unlocking the brilliance of the past lies in a love of the music, yes, but also a strong sense of self. The Strokes may have loved Television and The Ramones, but no one would mistake Is This It for Marquee Moon or Rocket To Russia. Similarly, anyone who has seen the Haim sisters live will know that they love 70s radio rock (think Fleetwood Mac) and the shimmering ballad-driven pop of the 80s, but their every retro-tinged impulse is channeled through a chaotic modern vision. The resulting sound is slick, sensuous and sisterly: powerful indie-pop hybrids underwritten by bruising rock percussion and a series of deep earthy bass grooves. This blend of studio precision and the looseness of natural instrumentation gives the Haim sisters a truly distinct sound. Their playing on Days Are Gone proved as a tight as a pre-programmed drum machine without losing any of the chemistry or spontaneity of their live performances. Haim's debut remains a contradictory delight: an album that defines an era when rock's primary influence was the studio-engineered-sweetness of manufactured pop.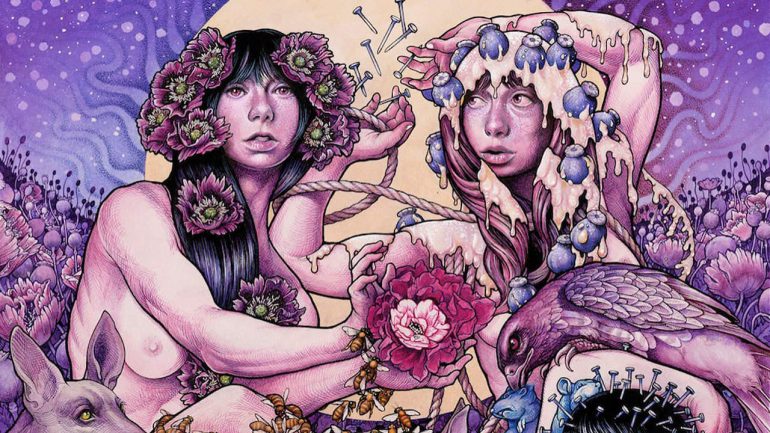 123. Baroness – Purple (2015)
 Genre: Metal
There's something wonderfully silly about being caught in the middle of argument over a Baroness album. "They fell off after Blue, Yellow & Green ruined them", "No Yellow & Green fucking rocks, Purple is just mainstream pandering trash".  There is just something wonderful about watching veins bulge and blood vessels pop over colors – for the uninitiated, it must seem like two lads having one hell of an argument over interior decoration.  All jokes aside, whether you would prefer Baroness to sound vicious and groovy or delicate and thoughtful, there's no denying that Purple was a triumph for the Georgia outfit. First and foremost, they nearly died in 2012: their bus fell 30ft from a viaduct near Bath in England – that is not a joke and this isn't a pity party. Purple is included on its rollicking rock credentials alone, but it is worth noting that the band recovered from legitimate near life-ending trauma to deliver the boldest and bolshiest album of their career.
Purple is one of those rare perfectly pitched records that manages to ferociously swell around a series of delicious hooks and life affirming roars without seeming corny or contrived. Baroness have this incredible ability to whip up a storm and ride its unstable momentum, like Kelly Slater taming a wave without robbing it of its visceral heft. "Try To Disappear" captures the aesthetic perfectly. The vocals are urgent and imploring, the instrumental is wild in its attack, but the way the band manage these seamless shifts in rhythm and tempo is remarkably astute. Baroness never miss a step, but they never feel quite in control of this behemoth-of-their-own-making either.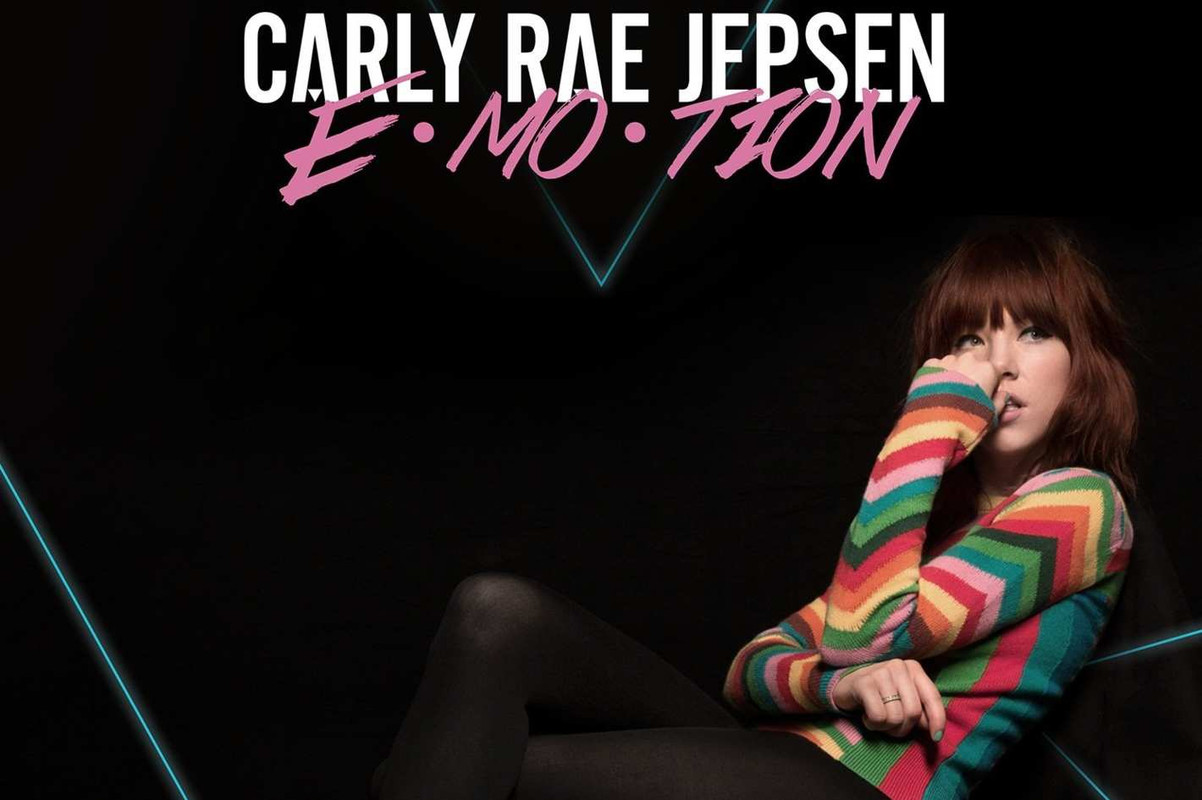 122. Carli Rae Jepsen – E•MO•TION (2015)
Genre: Pop 
Carly Rae Jepsen has very little to say. In an age where pop star's personal lives are public property, Jepsen's music is oddly distant. She deals in suppressed yearning, wild daydreaming and unrelenting positivity. It's sweet and airy, under a microscope it is almost invisible, and yet,  E•MO•TION  (a wholly inappropriately titled album) is anything but throwaway. Instead, Jepsen has let a dream team of writers and producers create a wonderland of referential pop. There is no wasted motion to be found, every inch of Jepsen's third album is addictive and impossibly tight. Mining and modernising the crass excesses and idiosyncrasies of the 80s/90s was hardly a novel concept in 2015, but, unlike Haim or Charli XCX, Carly Rae doesn't remotely care about being cool. By being so shamelessly naff, Jepsen creates addictive music that feels joyous, celebratory and pleasantly out of step with her peers. By rejecting posture and embracing sweetness Jepsen has created a truer reflection of adolescent emotion than a million preening sexpot posers.

121. Converge – All We Love We Leave Behind (2012)
 Genre: Metal
Are hardcore/metalcore bands supposed to release albums this good – let alone this essential – 22 years into their careers? Well if they were supposed to age into well meaning obscurity, no one told this Salem fourpiece. Bands are expected to hype their latest project when they are dragged in front of the world's press, but Jacob Bannon was genuinely thrilled to speak about All We Love We Leave Behind, he believed (perhaps rightly) that this was the best and most important album Converge had ever record. It's 2017 follow up wasn't half-bad either, but there's no denying that AWLWLB hits like a tonne of bricks dropped from the very top of Sky Needle onto an unsuspecting society. The album is rampaging a triumph precisely because it intrinsically understands who Converge are: a viciously intense, snarling, circle pit inciting, walking weapon of mass destruction, who just so happen to have a deep love of technical composition. From spiralling solos and thrash riffs (glorious pseudo-gallops and all) to thick sludge and doom grooves, Converge manage to deftly swing from one extreme to the next. The key – and what separates them from their mastabatorial peers – is that each impressive feat of guitar or drum work is in service of the song. Nothing is drawn out and there is never a sense that the band is showing off: AWLWLB is an unleashing of a long repressed violence expressed in musical form. The music may mutate alongside the emotion, but it never drifts off down a rabbit hole of its own accord.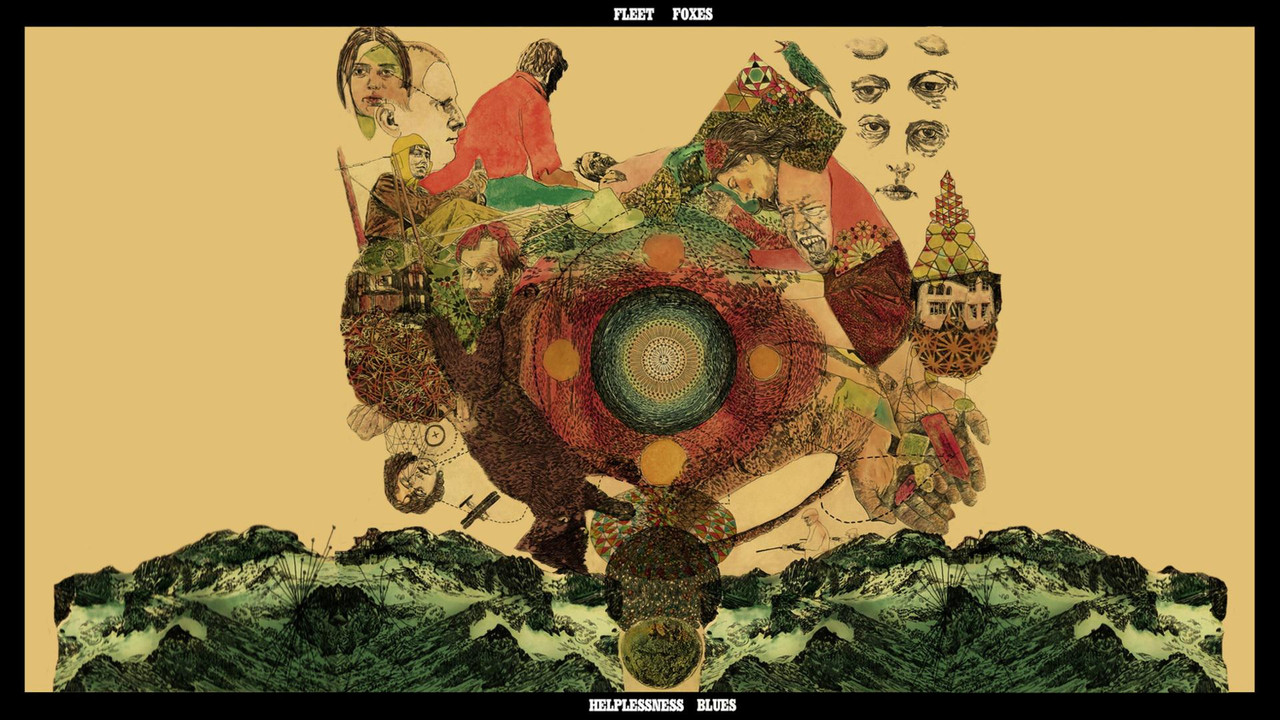 120. Fleet Foxes – Helplessness Blues (2011)
 Genre: Folk
There's nothing scarier than a band that arrive fully formed. Fleet Foxes not only represented a perfect blend of aesthetic and sound on their 2008 debut, but they already showcased an incredible wealth of compositional daring and technical precision. Therefore, the usual answer to the question, "where do we go from here?", was taken away. They could hardly grow bolder, richer or more complex.  Thankfully, Fleet Foxes were in little need of reinvention or evolution as Helplessness Blues continues to simultaneously mine the American and British folk tradition. Distilling a preposterously broad array of influences down into these lusciously layered, but never cluttered, four-minute pseudo-pop songs, Fleet Foxes manage to rival and perhaps in surpass their debut. Mixing grand evocations of the American landscape (from its birds to its mountain ranges) with distinctly introspective traumas ranging from break-ups ("What do I see in your eyes, besides my reflection hanging high?") to coming to terms with yourself as a man ("I was…a snowflake distinct among snowflakes…now after some thinking, I'd rather be a function cog in some great machinery, serving something beyond me"). Helplessness Blues couldn't hope to recreate the system shock of Fleet Foxes' debut – the world was used to seeing this troubadour folk troop sharing stages with top EDM and pop stars – but the album could refine practically every element of the band's breakout sound. In other words, Helplessness Blues simply cuts deeper.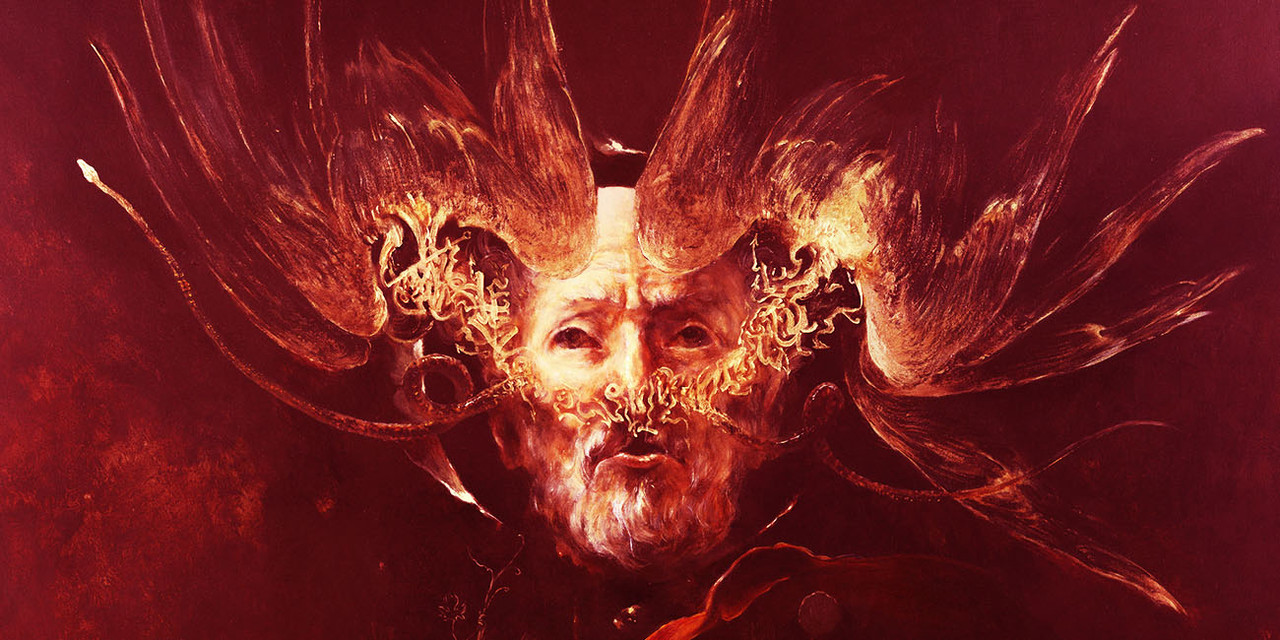 119. Behemoth – The Satanist (2014)
 Genre: Metal
Age is nothing but a number. No genre proves this quite like metal. Not only are the genre's elder statesmen treated with reverence and afforded headline slots all across the globe, but as band's age their music tends to get better. From Judas Priest (Firepower) and Megadeth (Dystopia) to Iron Maiden (The Book of Souls) and Black Sabbath (13), metal icons continue to prove that innovation of either concept or sound can be conjured deep into the supposed twilight of your career. At a mere 10 albums, Bethemoth are hardly long in the tooth, but the stunning The Satanist managed to reinvigorate and change the perception of these brutally heavy Poles a full two decades into their career.
With their frontman Negral both battling and recovering from Leukemia, Behemoth were not short of support in the metal scene, but The Satanist's unmistakeable moment of triumph has nothing to do with sympathy. Instead the album represented a moment of perfectly equilibrium. Somehow Behemoth had found the fulcrum between the masochistic heaviness of death metal and a slower, more luscious, seductive and sludgy sound (best demonstrated on "Ben Sahar"). Sure the lyrical themes are full of hatred and rejection, but the instrumentals speak to an inclusion and accessibility not normally associated with Behemoth. Make no mistake, they are still more than capable of brutalizing their listeners beneath a stampede of boots while hailing Satan, but more often they cultivated hypnotic grooves that maintained their allure even as the intensity, aggression and loathing was dialled up to a preposterous degree ("Messe Noire").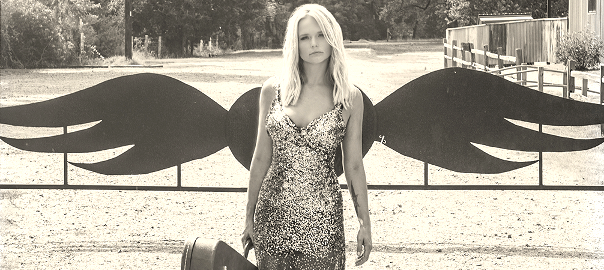 118. Miranda Lambert – The Weight Of These Wings (2016)
Genre: Country
Miranda Lambert has established her own voice so successfully over the course of her 13-year-career that she is now capable of delivering lines that sound both true to her own badass persona and like they were ripped from the pages of Nashville folk law: "I'm going north on 59, but I know good a well I'm heading south/Cause me and Birmingham don't have a history of not working out". What's remarkable is that a line like that one, the kind that would have once characterized a bristling barroom-clearing rocker, is now a scene setter for a thoughtful piece of retrospection that ends, "It ain't love that I'm chasing, but I'm running just in case".
The Weight Of These Wings reveals the defiant Lambert as a bruised and conflicted artist looking for both home and direction. She insists repeatedly that she knows where she's going even if she has no destination in mind (i.e. NOT THERE, ANYWHERE BUT THERE!). Miranda's control of tone is remarkable, even in its bombastic, cocksure moments, there's a resignation in her voice that whispers: "am I really still doing this? Where on earth is my life headed?" It's an implausibly taut tightrope to walk, but Miranda manages it. When she's resilient, you don't believe a word she says – and that generates an incredible depth of pathos. How she got from Crazy Ex-Girlfriend and Hell On Heels to here we'll never know, but it's been one hell of a ride and Lambert may have just arrived at her most intriguing embarkation point to date.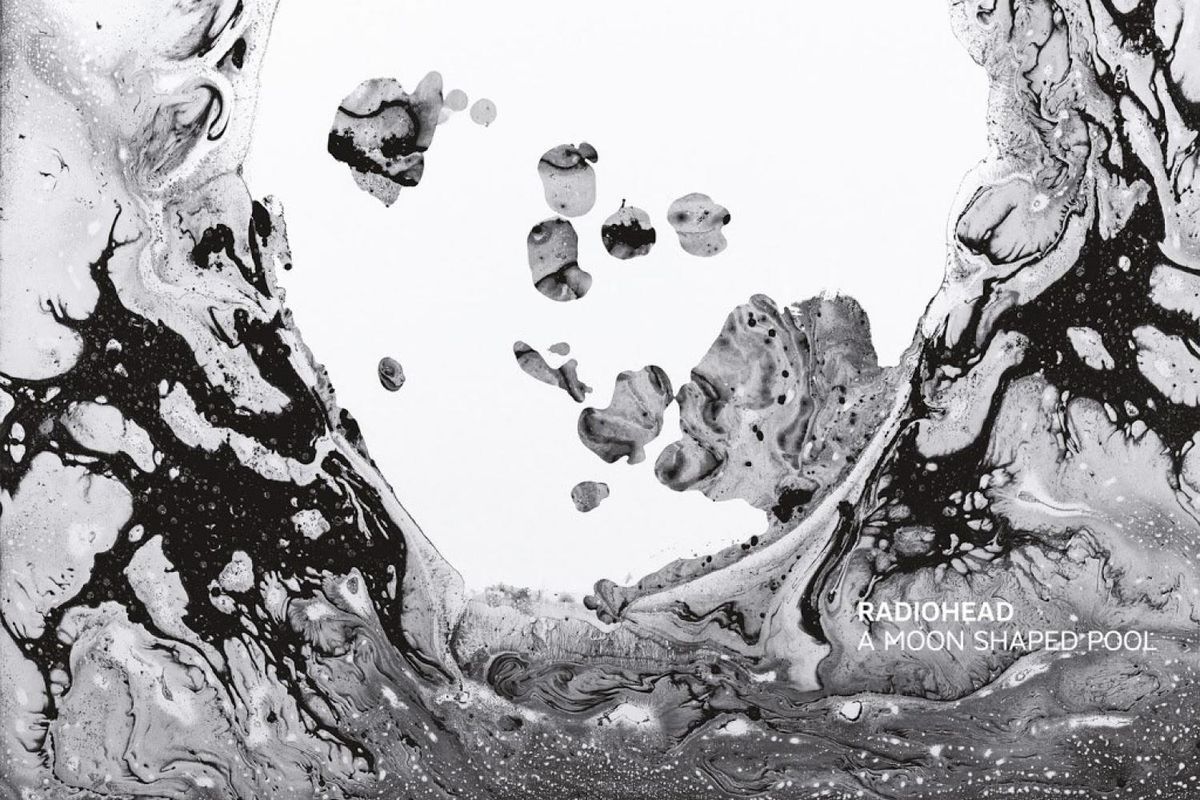 117. Radiohead – A Moon Shaped Pool (2016)
 Genre: Rock/Ambient
A Moon Shaped Pool is an refined record that is not to be underestimated. Radiohead have, despite producing plenty of brilliant music in isolation, inelegantly groped their way towards new textures and fresh sonics in the post-Kid A landscape. Like In Rainbows before it, A Moon Shaped Pool is a moment that suggests Thom Yorke and co. are not entirely lost in a sea of ideas and sounds they only half understand. If they pull back from the fringes of their experimentation and recycle what they've learnt on recent albums (and what they've heard other artists produce) back into their core sound, the results can be spellbinding. What Radiohead produced in 2016 is, first and foremost, a work of exquisite delicacy. The twinkling, bleating, shimmering, stabbing and rattling tones of this album are all stuck in a decaying orbit around a piteous stillness that represents the album's core. And therein lies the tension, as refined, meditative and melodious as A Moon Shape Pool may appear on the surface, it is all underwritten by a creeping bleakness that threatens to pollute and distort all the soothing and sumptuous sounds the band create. Radiohead have always been sinister and it is to A Moon Shaped Pool's immense credit that the malignity inherent in their music is so subtlety suppressed. The darkness is pushed beneath the surface to such an extent that, the moments when the façade cracks and the off-kilter menace is free to seep into the foreground prove genuinely terrifying. After all these years, A Moon Shaped Pool proves that Radiohead can still make us shudder and swoon simultaneously.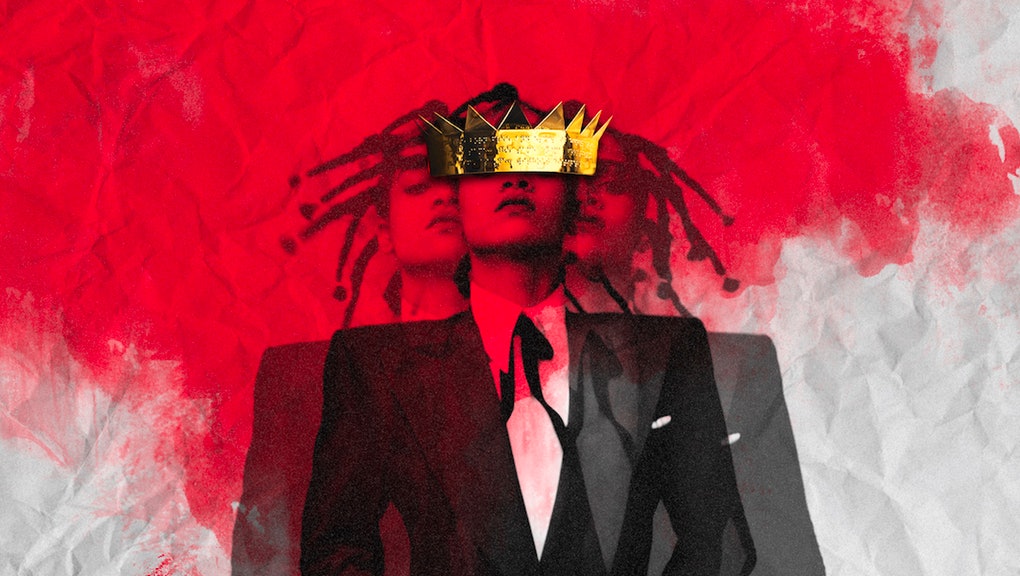 116. Rihanna – Anti (2016)
 Genre: Pop
Well what can I say, when your right 52.8% of the time, your wrong 47.2% of the time. Despite being a decided Anti skeptic back in 2016, I felt compelled to included in my album of the year list. The album was flawed, a Richter like smear rather than pristine and polished Rihanna chart topper, but time and time again I found myself returning to Anti. It's not so much a treasure trove of hidden delights; the cuts that hit the hardest on first listen still shine today. Instead, it's the charisma and brazen almost half-arsed sexuality of collection that proves impossible deny. Anti is steamy, sordid and seductively hard-edged. Rihanna never feels contrived (as she did on the at times regrettable Unapologetic). Anti is effortless and natural. This is the sound of a real flesh and blood woman (rather than a precision engineered superstar) falling head over heels in love with the sounds of streets and seducing her audience in the process.
2016 was the year when pop music broke free from its shackles; when the focused-grouped notion of avoiding offence and alienation was definitively ditched. Lemonade would follow hot on Anti's heels and it may very well be a better start-to-finish album, but Beyonce could never shake her imperious perfectionist streak. Rihanna had the freedom not to care and it is that looseness to slur her hooks, to half-finish her ideas and to stagger towards complete understatement that makes Anti so intoxicating. The edge and unpredictability is undeniable: grand crescendo and stadium sized hooks are teased, they threaten to rise from the sonic shadows, but they are as likely to recede as they are to soar. Anti is a sporadic pleasure dome, a love letter to the streets more concerned with attitude, energy and vibe than conforming to its audience's expectations.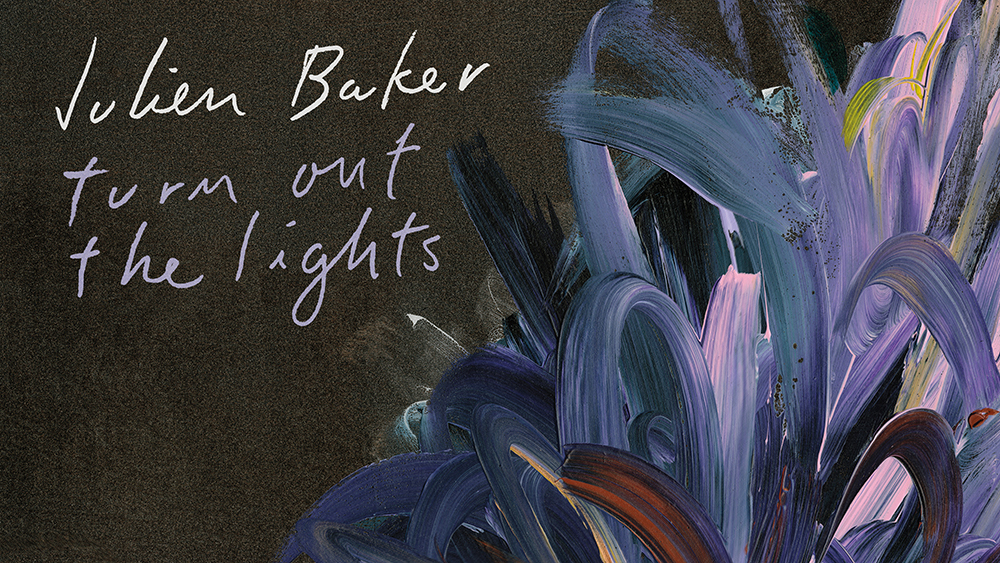 115. Julien Baker – Turn Out The Lights (2017)
Genre: Indie
"All my prayers are just apologies", sings Julien Baker on a traumatic album focused solely on healing in the wake of a break-up. The subject matter almost seems a little lightweight given some of the topics yet to be tackled on this countdown, but Baker's record is a reminder that the artist's job is to shine a light on distinct personal experience, however small. Baker's starting point might be meager, but these ballads spread their wings in the dark of pitiless night sky. There is a bottomless well of resolve to be found on this record as Baker desperately endeavours to keep her head above water. Julien Baker has an incredible ability to fill the largest spaces imaginable with just her heartache and an artfully, yet understatedly, plucked guitar. Choosing between Sprained Ankle (2015) and Turn Out The Lights (2017) is like picking between children, for the moment the luscious depth of her later work has won out, but never underestimate the profound intimacy and scratchy smallness of her debut.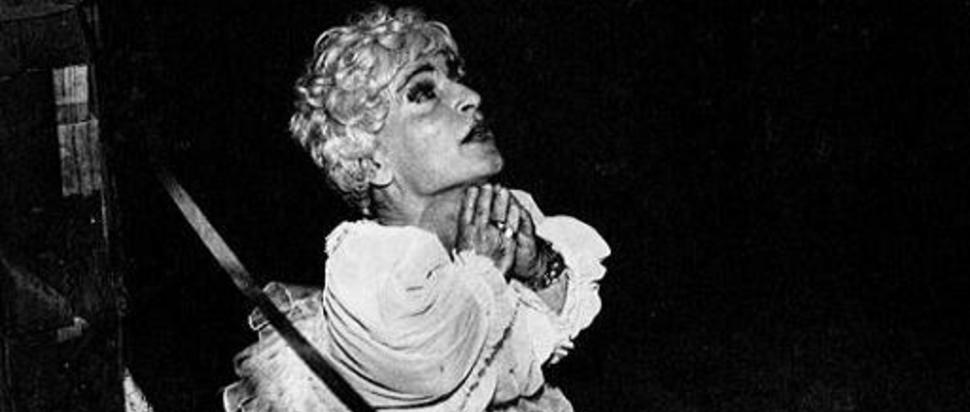 114. Deerhunter – Halcyon Days (2010)
Genre: Indie
Delicacy can be dangerous. Drift too gently and you risk immateriality, stare too long into the sunset and you risk wallowing: tenderness is a virtue, but in abundance it can be meaningless or, worse, cloying and frankly annoying. Deerhunter's Bradford Cox has made a career out of staying on just the right side of that line. His music is dreamily seductive, but also powerful. His arrangements have a shabby indie resilience that keeps his solipsist stewing in touch with the real world. Halycon Days is a breezy and beautiful listen, so effortless that you can leave it looping for hours, but it also represents the moment when a singular creative (Cox) allowed his collaborators to wrestle away control. Guitarist Lockett Pundt absolutely steals the show, were it possible to do such a thing on a project as cohesive as Halcyon Days, with the stunning "Desire Lines" – one of the most beautiful and expansive indie song produced this decade. In a moment of impeccable judgement, Cox follows this stunning, understated epic with "Basement Scene": a charming half-serious drifting ditty about getting stoned. At every turn Halcyon Days showcases superb judgement without ever feeling contrived, this is beyond easy-listening (a horrible term), it is simply heavenly.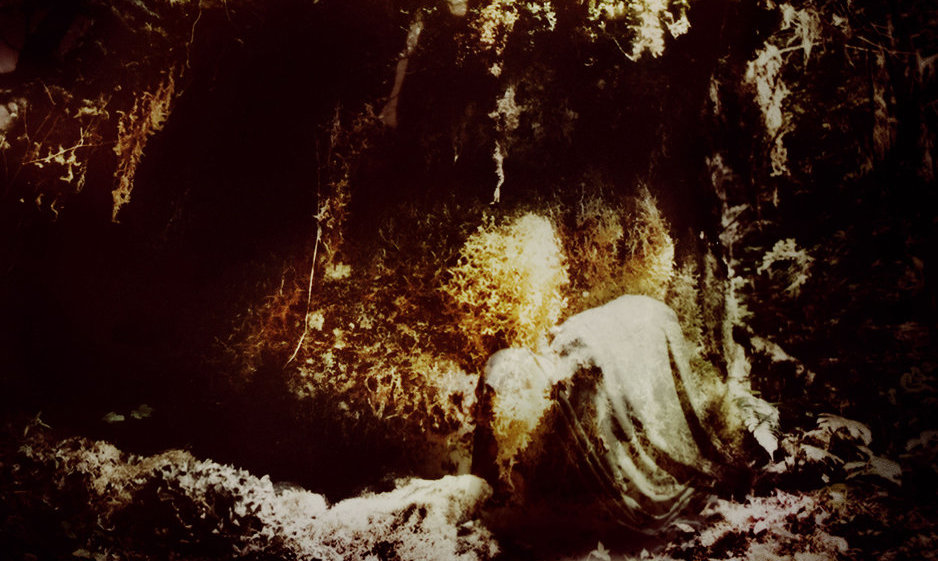 113. Wolves In The Throne Room – Celestial Lineage (2011)
Genre: Metal
Wolves In The Throne Room came to define the progressive wave of American black metal when they released Celestial Lineage  in 2011. The duo from Olympia, Washington, became the poster boys for one of the most dramatic rebrandings in music history. The violence, intolerance and corpse paint of old was jettisoned. The natural world was brought to the fore. Their dark and imposing music captured the majesty of creation and the ceaseless momentum of a rolling breeze sweeping through an overgrown thicket. Wolves In The Throne Room felt like creatures of the forest. Their pummelling guitar work and introspective tones spoke to dank dens, savage hunts and esoteric religious rituals. At the decade's end, Celestial Lineage stands not only a beautiful and unremittingly brutal LP, but victorious: Black Metal is now truly at the cutting edge of personal and environmental expression and its satanic and racial past have been consigned to the dustbin of history.

112. Jenny Hval – Blood Bitch (2017)
 Genre: Art Pop
Jenny Hval's stunning sixth studio album is desperately in need of a comma. What's it all about? Blood, bitch. It's that simple, but it's also an ungodly complex album that introduces grand themes in both conversational streams-of-conscious and also with Hval's piercing, strained vocal. Blood is the matter at hand, but one that tos and fros between the starkly literal (the menstrual seepage that stains her sheets) and metaphoric (the fluid that sustains ancient vampires and, on which, the capitalist feeds). Blood Bitch is constantly sinking and surging between differing planes of comprehension. Hval's tone holds the key. She can appear anodyne and soothing, taking the role of the narrator, removing all the tension in our bodies and inviting whatever misery awaits us. Then, suddenly, she chatting with her girlfriend in an voyeuristic exchange or watching Adam Curtis on her iPad while furiously masturbating (or is she hyperventilating or being harshly fucked), sending us all crashing back into reality. Is she numb to it all, is she trying to escape, are we lost in the fog of her subconscious/memory or are we being pulled in and out of consciousness all together? Who can honestly say
Then there are her shrill cries. Vocals that cut sharply like a surgeon's knife, but with a bitter twist: providing sharp critiques and stark detours. Blood Bitch is conceptual in the extreme and, despite the inherent needle that under-writes the project, the sonics are consistently glorious. The blend of instrumentation is, like Hval's vocal, both tantalizingly submerged beneath the surface and pulled into focus – in a way that is unnerving and alluring in equal measure. The somber moments prove remarkably beautiful while the pacier sections are so terrifying that Blood Bitch can't help but confound. The album teeters on the verge of stillness, like an artwork that could be played  on loop in the halls of MOMA, but there's a shudder, a drone or a lurch that keeps even the most simplistic sections from truly sitting still.
The talk of gender-fluid vampires and the schlocky 70s horror pastiches inject the album with a sense of humor that should uncut such a serious work, but by blunting the severity of it all, Hval only serves to humanize her work. She can appear overly self-involved, but knowingly so. She is in on the joke ("last night I took my birth control with rosé"), but not playing Blood Bitch for laughs. Considering the incredible balancing act she's undertaken and the depths of nuance and thematic ambiguity that underpin every inch of this LP, it's miraculous that Blood Bitch not only sounds divine, but also strangely effortless and, ultimately, true.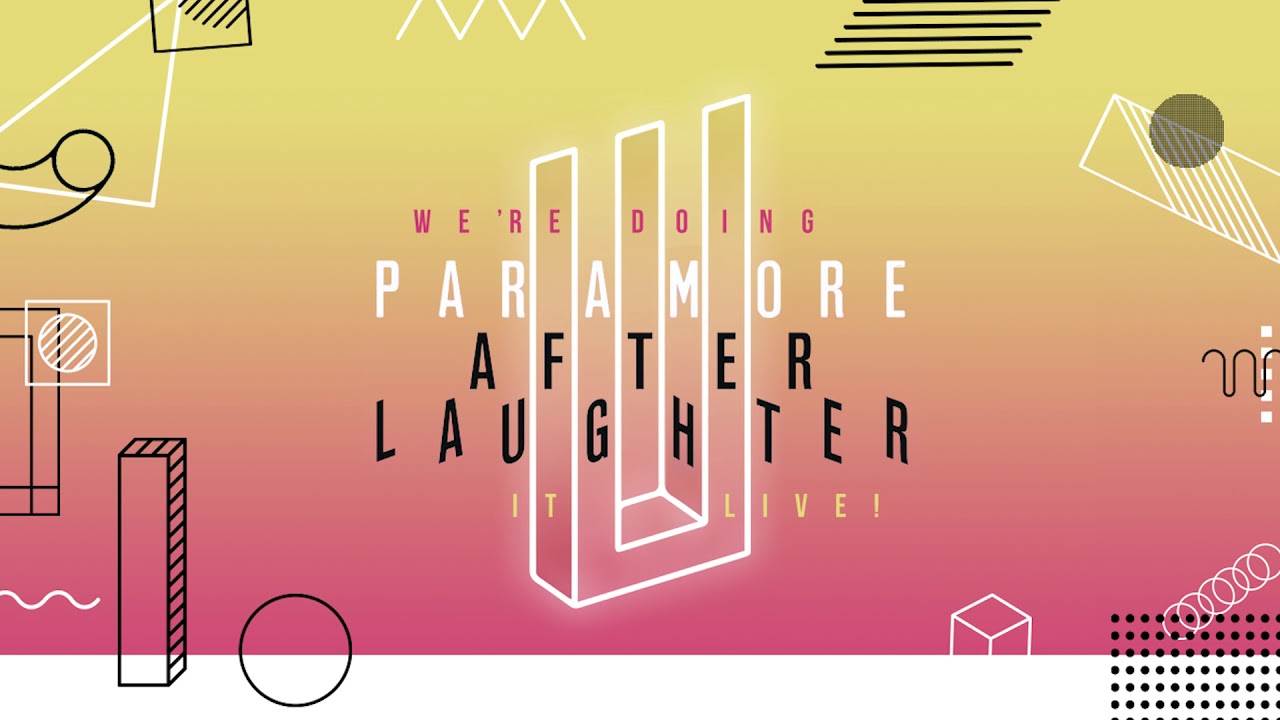 111. Paramore – After Laughter (2017) 
Genre: Pop
Paramore's embrace of Lauper-licious-pop and new-wave shouldn't shock anyone who has listened to their rock records. The bombast of old thinly disguised a band obsessed with melody and sentiment. What makes After Laughter so intriguing is not the sonic shift to a lighter, brighter, less busy palette, but the fact that the band are far darker now, than they were then. The sugar snaps of the 1980s do well to obscure a bottomless well of bitterness and depression. The anxiety of yesteryear feels teenage and foolish by way of comparison. Hayley Williams is haunted by aging, death, broken relationships, addiction and the diminishing prospect of what is to come. In this light, the optimism of the arrangements feels like a wonderful false smile. The melting façade of a cracked actor coming apart at the seams: at an age where you simple can't afford to be seen to be falling to pieces. Self-sabotage and the concept of being lost far outstrip foolish romanticism of old in terms of resonance – and to think, this band used to sarcastically snipe and idealise failed juvenile trysts. After Laughter is the sound of life passing you by. The insight of age is not that this tragedy happens in the wink of a young girls eye, but in gruelling slow motion: this drift from youth and expectation to age and reality occur in the purgatory of plain sight. Paramore are aware of every opportunity and privilege that has passed them by, but why mope and, hell, why rebel? When you can plaster on a fake smile and dance to the beat of progress with a tear in you eye.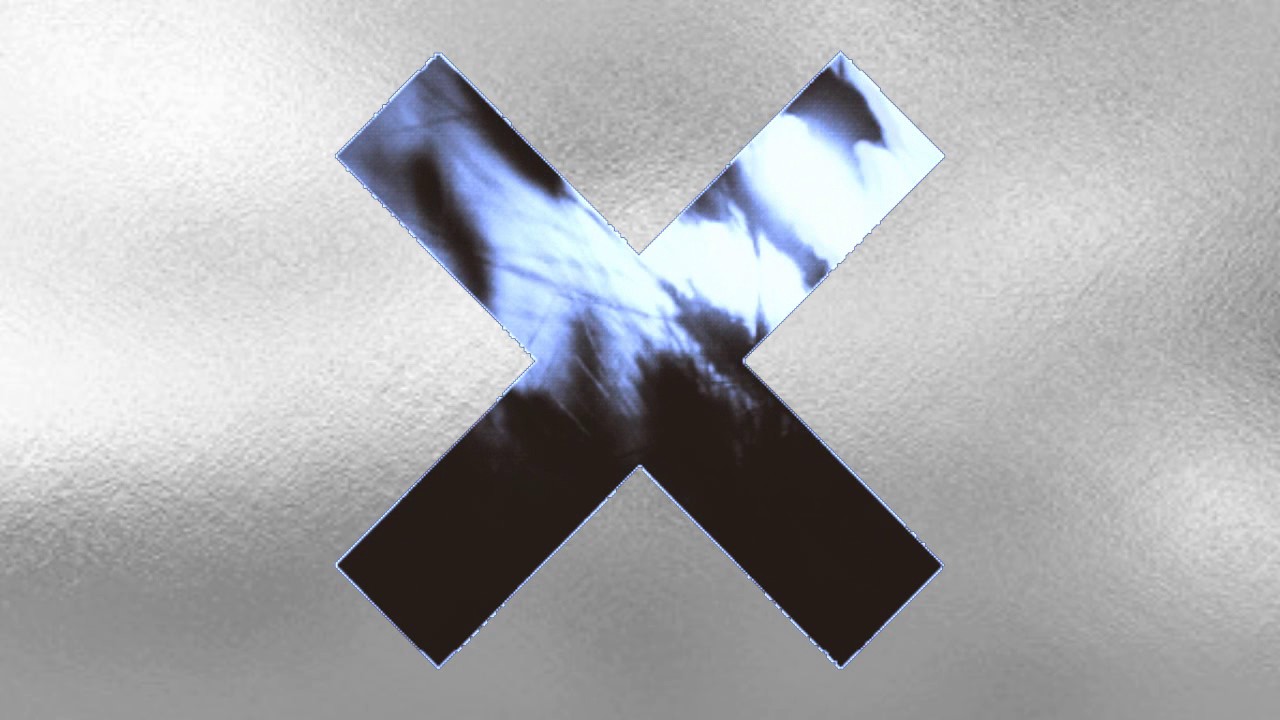 110. The xx – I See You (2017)
 Genre: Indie
From the outside looking in, it must be stultifying for Jamie xx to retreat from his sun soaked, world hopping, electronic solo sound to the airlessly intimate spaces that his bandmates Romy Madley Croft and Oliver Sim occupy. However, much has changed in the half decade since Coexist's release: the aforementioned Romy and Oliver might keep it coy, but with every passing year the duo have blossomed into strident frontmen. The sensuality that was hinted at, but repressed, on their debut has flourished with age as the trio stretch outwards without losing the insular synchronicity that made their music so unashamedly romantic in the first place. Jamie xx is free to fill space with shimmering amorphous sound that (yes) still echoes with cavernous aplomb, but is now imbued with warmth and delicate complexity. This embrace of the technicolored shades of dancefloor should not be seen as a rejection of the past, The xx remain frightening unguarded as they dwell on personal bereavement and substance dependency respectively.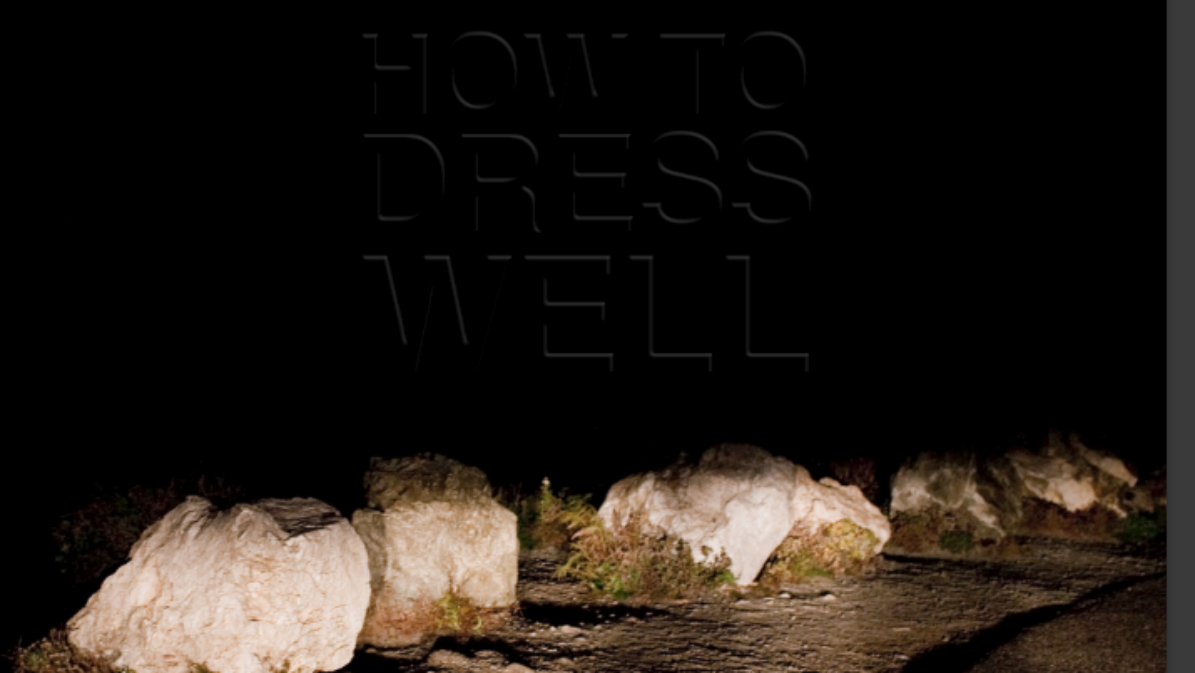 109. How To Dress Well – Love Remains (2010)
Genre: R&B
By the end of the decade Tom Krell, aka How To Dress Well, would have released some of the boldest and most beautiful reflections on love and the desolation of heartache imaginable, but he started the decade on a more illusive and intimate note. Love Remains is strange. The album exists at a distance; Krell's vocal is often faint, drifting in the distance, like a phantom ache. His music is seductive, but peculiar. It thumps, shudders and leaks out of your speakers: like a fine mist absorbed by osmosis, Love Remains is a soft sensory experience. Released in 2010, the album predates the great rise in "vibe" based compositions. Krell's music is neither a loose sketch nor a half-articulated feeling, even if Love Remains does presage that half-baked scene's arrival. How To Dress Well's music is precise, delicate and artful: cries and sighs emerge from the haze hypnotically and when the lyrics do slip into focus they are devastatingly poignant ("I was hoping for the rain, I was hoping for you"). Love Remains is shot through with an incredible tenderness and it's that vulnerability of spirit that lives long in the memory, making this strange little artifact of early 2010s pop impossible to forget.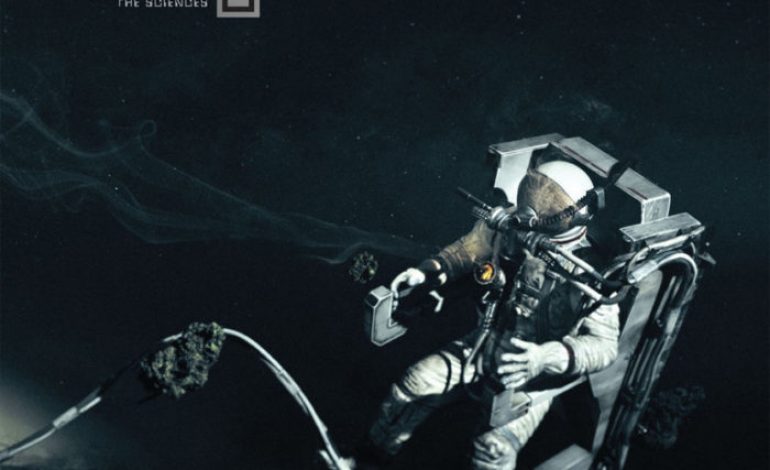 108. Sleep – The Sciences (2018)
 Genre: Metal
Long live stoner metal and, truth be told, living long is the name of the game: each riff and groove will linger, dwell, collapse and rise at a glacial, but hypnotic pace. The Sciences, at its absolute best, recalls Black Sabbath being played at half speed, as if some ominous hand is gripping the record and forcing the needle to slowly drag against its surface. That's not to say there are no virtuoso moments, "Sonic Titan" cascades in slow motion towards a wonderfully groovy solo: it's a drawling attempt at seduction that provides a stark contrast to the black magic chanting of the verse. Sleep's hymnals to the dankest intergalactic weed should grow old quick, but they never do, listeners are left transfixed as towers of fuzzy rawk prepare to envelop them.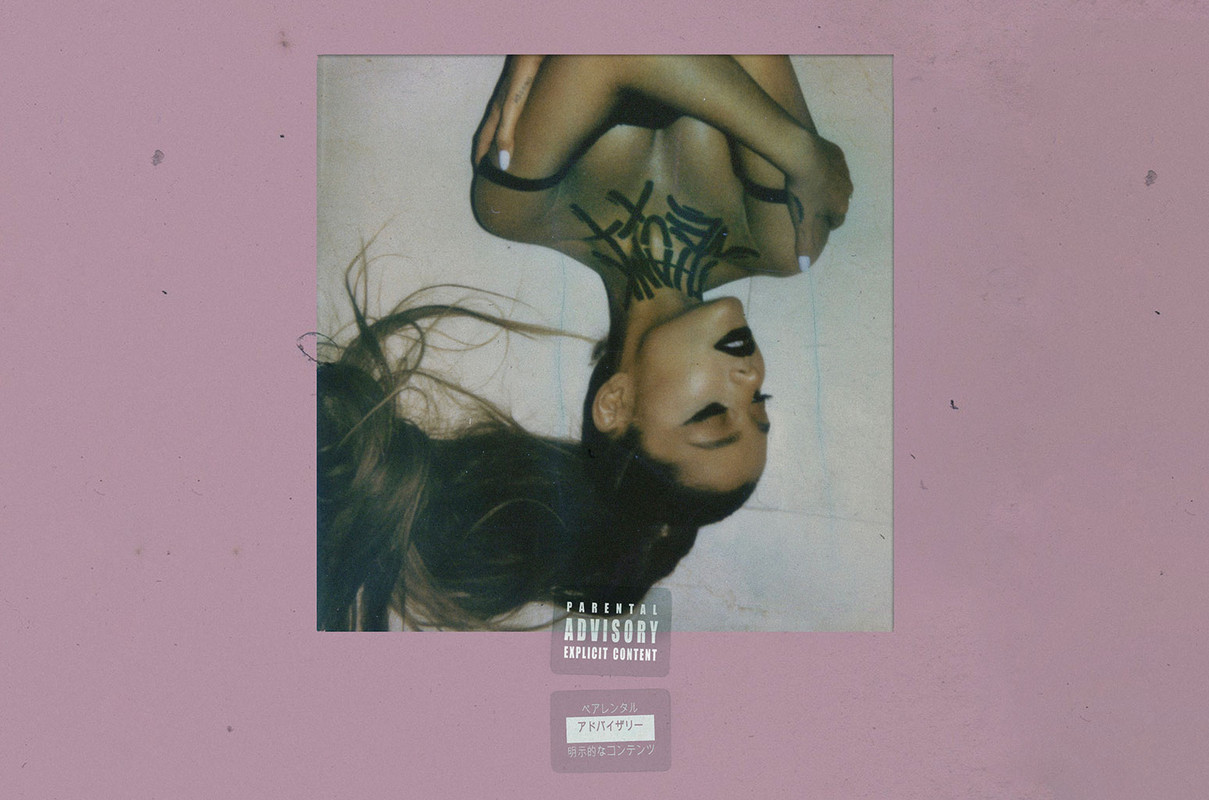 107. Ariana Grande – Thank u, next (2019)
Genre: Pop
For better or worse, thank u, next erases every glitch, constrains every spasm and smooths every sharp corner of the former Disney star's sound. Ariana Grande has served up 40 minutes of slick, sexy, understated, slow-burning break-up-and-bounce bangers. The consistency extends to the lyric sheet, which offers a wealth of personal growth as Ari vaults between taxing break-ups and careless lustings, all the while maintaining a detached air of self-administered psychoanalysis. In many ways thank u, next is a victory for Lana Del Rey. Ariana's music doesn't remotely mirror Los Angeles' songstresses sultry creations, but instead Lana's obsession with fetishized doomed-romances. Ari watches her lovers walk away in slow motion and creates seductive music out of these destructive relationships and behaviors.
Don't let the braindead retail therapy of "7 rings" lead you astray, Ariana Grande's latest is a staggeringly thoughtful collection born of careful and even-handed introspection. One of the world's biggest artists is exploring her deeply conflicted headspace as she comes to terms with the emotional repercussions of a series of abortive relationships. Whether she's lying alongside a supportive partner or stalking the dance floor in search of a quick lay, Ariana finds herself both haunted by grief and giddy with sexual autonomy. Suffice to say, the result is a compelling lyric sheet that is mercifully paired with the most pleasingly consistent start-to-finish production of her career to date. It might lack a little risk and innovation, but make no mistake: thank u, next is a triumph.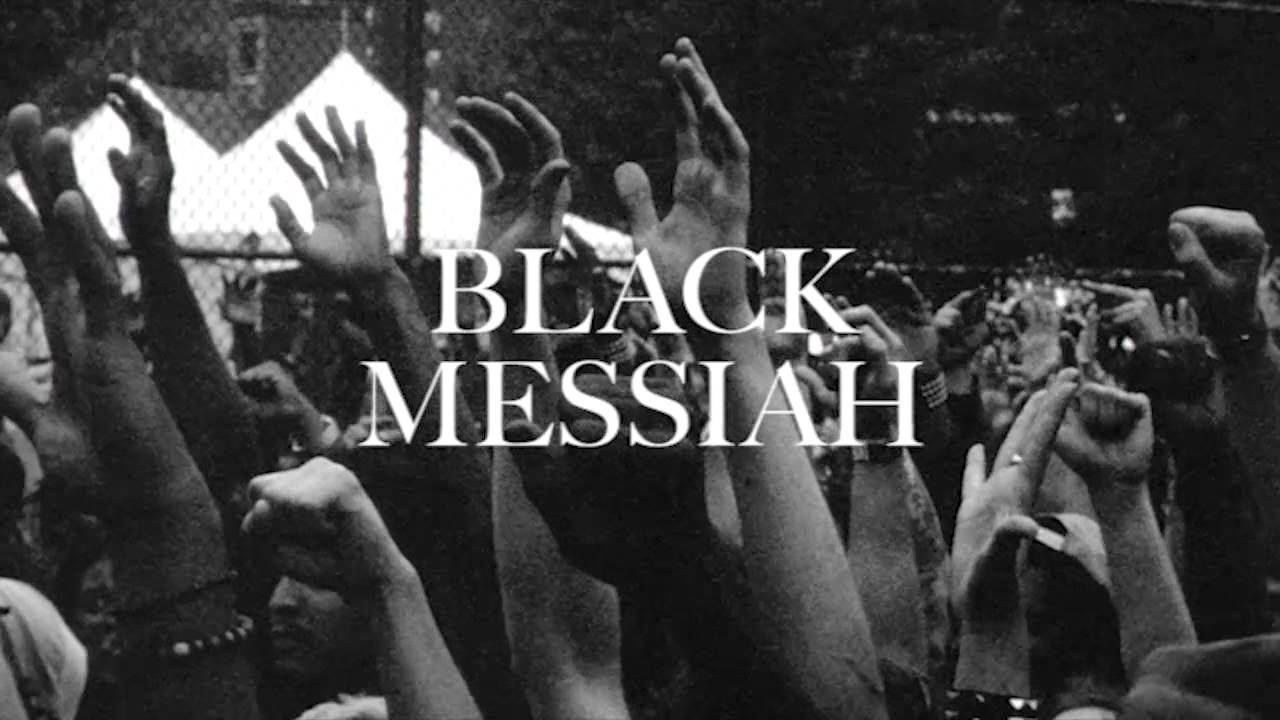 106. D'Angelo / The Vanguard – Black Messiah (2014)
 Genre: Funk/Soul
At this stage of his career, D'Angelo does exactly what he wants, when he wants. By being the archly avant garde leader of the modern neo-soul movement (alongside Erykah Badu) he has earned the right to set his own schedule, but it's hard to avoid the conclusion that, had Black Messiah come out a year later, he would have found a whole new audience. The new era of conscious rap had yet to truly arrive in 2014 – and as such – D'Angelo's wonderfully fuzzed outs and free form takes on simultaneous soul, funk and jazz still felt alien and other. Within a year of this release, Kendrick Lamar would drop To Pimp A Butterfly and a new generation of black artists would obsessively explore the roots of their sound and culture. From Anderson Paak to Noname, there was a newfound flurry of interest in naturalistic, raucous, fusion. It might be a shame that Black Messiah missed its moment (perhaps because it may have inspired it), but this luscious, seductive and filthy Sly And The Family Stone inspired album still feels like a bolt out of the blue.
D'Angelo's music is always thrillingly raw, as if he and his all star band are improvising each cut in your local back alley bar. Freedom is the word, while D'Angelo jokes about his public perception ("If you're wondering about the shape I'm in/I hope it ain't my abdomen that your referring to"), he is largely subsumed by his love of music – at times his wonderful improvisational lyrics will feel more like instrumentation than lead vocals. In other moments, the contrast between this rich and abiding love of music (be it Latin or African, Cajun or Yankee) and D'Angelo's message of endurance in the face of sorrow and strife is jarring. Black Messiah directly juxtaposes intimate human love with macabre societal oppression and a loss of direction. The murky, muddy, middle ground is where Black Messiah lies – its heart and soul are conflicted and so are its sumptuous sounds. Torn between clarity and confusion, a recognisable history and an unpredictable future: D'Angelo and The Vanguard inhabit the spaces between these inherent contradictions sublimely.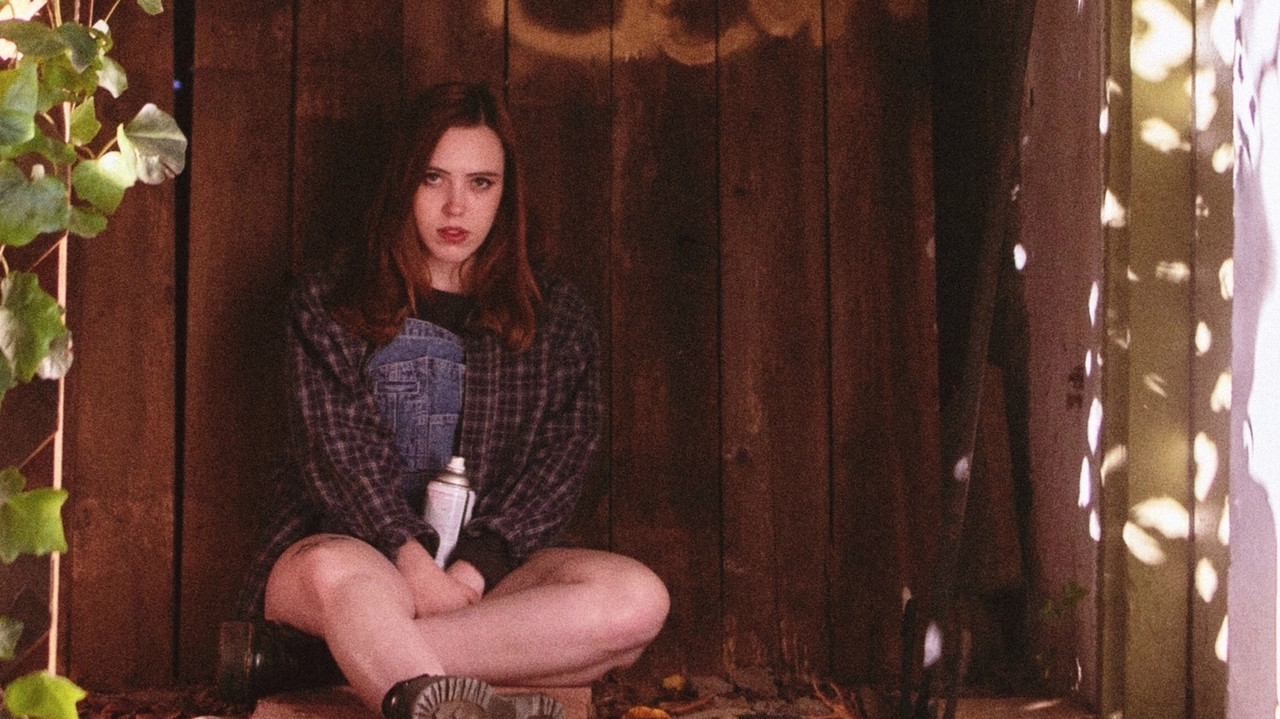 105. Soccer Mommy – Clean (2017)
Genre: Indie Rock
Clean is a charmingly miserable debut album that I fall a little more in love with every day. Sophie Allison, aka Soccer Mommy, explores her inner misgivings and self-loathing backed by a selection of clever riffs and understated melodies that suggest a well-disguised pop nous. These wistful ditties are not under-served by understatement, instead their very smallness lends them strength. "Clean", "Your Dog" and "Cool" feel bigger and more vital with the passing of time. The impact they lacked on first listen is replaced by a depth of honesty and fundamental believability that sets them apart from the indie crowd. There is hardly a more densely populated corner than that of Teenage longing, but Clean avoids every cliché by refusing to wallow and by choosing to embracing melody, even in its lowest moments. No matter how sorrowful or dreamily distant Soccer Mommy's mood, the music is never labored. Despair and longing seep from Clean's every pour, but they are not pervasive. Allison's diary is well worth reading and, best of all, you suspect, despite appearances, passing time in her company would be a delight, rather than a drag.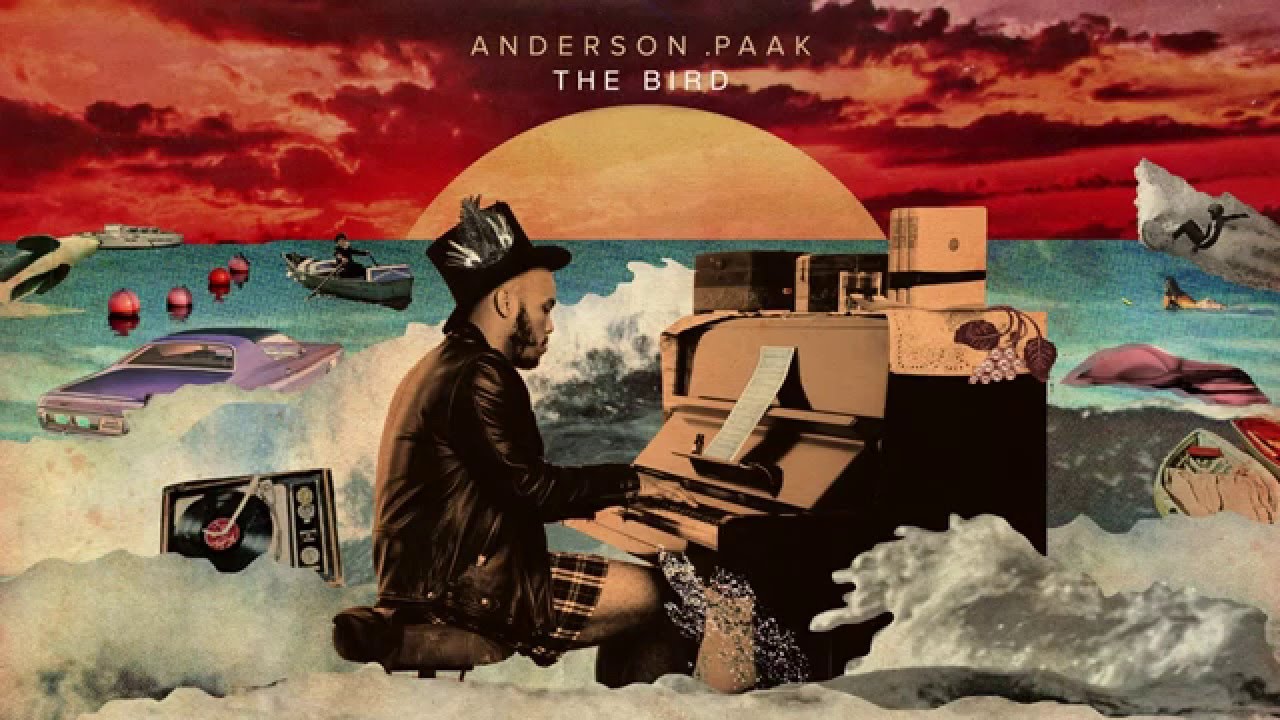 104. Anderson .Paak – Malibu (2016)
 Genre: R&B
Timing is everything. Malibu would likely have flown under-the-radar had it been released two or three years prior to 2016. Paak's psychedelic, soulful and naturalistic arrangements captured the moment, because the groundwork had been laid. Kendrick Lamar's To Pimp A Butterfly had reset the rap scene by moving away from studio engineered extravagance towards to virtuoso jazz instrumentation and understated beat making, while Miguel had wrestled R&B into a move loving and wholesome place. Paak was a protégé of Kendrick and Dr. Dre. When the legendary producer shocked the world by releasing Compton, his first album in 16 years, it was Anderson .Paak who basked in the limelight. His serene vocal gave humanity to tales of social unrest, gang violence and poverty. Malibu followed quickly on Compton's heels and it was instantly apparent that Paak was not merely a velvet voiced Lothario, but genuine popstar and a cutting edge creative in his own right. Malibu is clearly influence by Kendrick Lamar's rediscovery of neo-soul and afro-futurism, but rather than leaning into the streets, Paak indulged in the sunshine and psychedelic sexuality of the West Coast. The result was a perpetual dream state, a mix of memory and action, where orgies are as likely to emerge as horrific flashbacks to violence long ago inflicted. The deep grooves are seductive and the narratives are labyrinthine, ensuring that the listener can sink into .Paak's world without ever feeling truly comfortable – after all, "Strawberry Season" is as likely to end in bloodshed and free flowing tears as it is children's smiling faces or a loving embrace.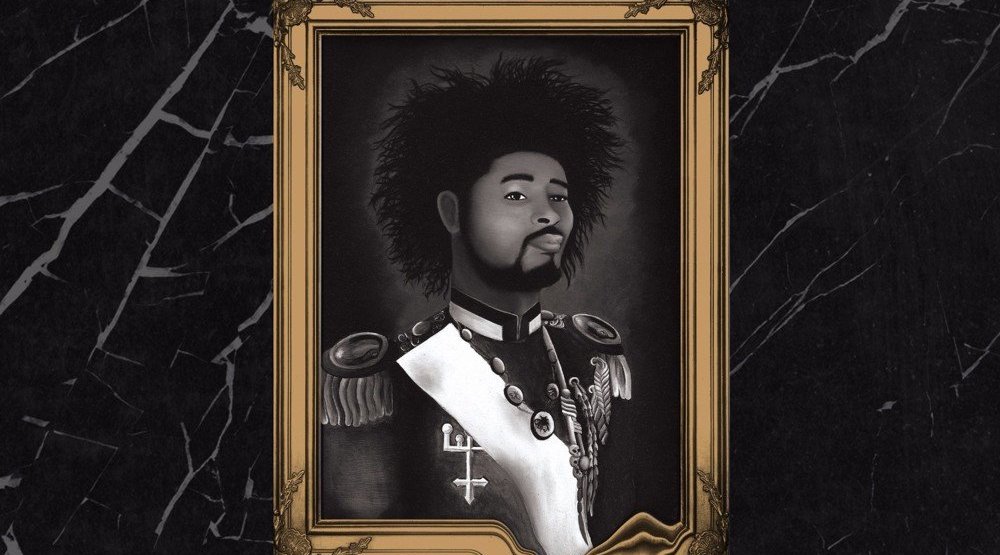 103. Danny Brown – Old (2013)
Genre: Rap
For Danny Brown's first true mainstream release (an album the entire world could actually buy), the Detroit rapper decided to pull out all the stops. As such, Old serves as both an origin story and a creative apex – in a bizarre twist, this album is both Brown's Please, Please Me and his White Album. What makes Brown so astonishing is that he creates this broad, sweeping and musically diverse album without even a hint of contrivance. It never feels like Brown is actively trying to push the boundaries of his sound, everything he does feels utterly natural and wonderfully unhinged. The result is an album that includes dreamy features from Purity Ring and Charli XCX alongside brutally hard-edged solo efforts like "Torture" and conscious rap reflections in the vein of "Lonely". More remarkable still, is the way Danny brings street level reality to the more avant garde and ethereal compositions. The extremes of poverty and the brutality of drug dealing are neither played for laughs, nor glamorised – they are just the facts of Danny Brown's life. He is an Old soul with a defiantly young energy – don't believe me, just stick on the bonkers "Dip", "Kush Coma" or "Wonderbread". His lyrics might speak of a very modern nightmare, but Danny Brown's mind is a warped but loveable fun fair.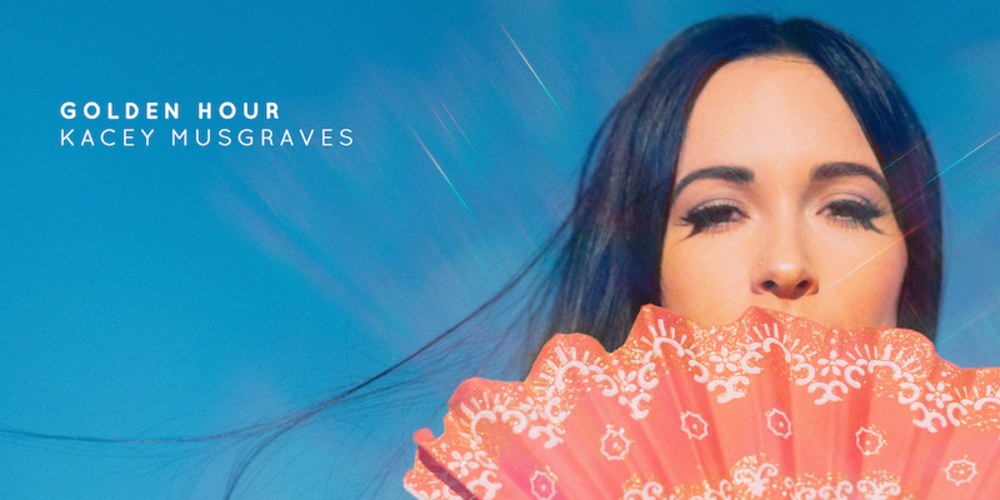 102. Kacey Musgraves – Golden Hour (2018)
Genre: Country Pop
LSD is a hell of a drug. Of course Kacey Musgraves didn't need to indulge in psychedelics to land on a 411 countdown (this is her fourth straight appearance), but they certainly helped to shape her sound in new and unexpected ways. The sardonic slackerism and pithy observations of Pageant Material and Same Trailer Different Park have been put on the back burner. Kacey has fallen head over heels in love with her husband while using mind-bending drugs to see the beauty in a world she once skewered. Before she was baked, now Musgraves is blissed out, embracing the beauty of the natural world and drifting in the deep reservoir of time and space. The pace has slackened as Musgraves floats across the cosmos. Far from blunting her songwriting edge by embracing the expanse, she instead finds room for deeper reflection: patiently letting go of a once thrilling lover ("Space Cowboy") one moment and reminiscing about her "Mother" the next. Of course, the old shambolic Musgraves is still alive and kicking. She might effortlessly glide over miseries ("Golden Hour", "Rainbow"), but, as "Slow Burn" brilliantly points, out she'll never be model citizen: "Born in hurry, always late/I haven't been early '88".

101. Rosalia – El Mar Querer (2018)
Genre: Art Pop/Flamenco
The Latin pop invasion has all the hallmarks of a fad, having been led by Luis Fonsi, quickly co-opted by Cardi B and mimicked by a legion of hopeless trend chasers. Still, if some craven cash-ins are the price to pay for the arrival of a genuine Spanish (or Catalan) superstar on English speaking shores, then it's well worth enduring every cringe worthy scenester. Rosalia is already an icon in Spain and has made her reputation by modernising flamenco, both into bulldozingly brilliant club hits ("Malamente", "Pienso en tu Mira") and alien experiments in abstract electronica ("De Aqui No Sales"). So in short, expect the unexpected: flamenco guitars, desolate handclaps, waning-snaking strings, Middle-eastern flourishes, warbling classical vocals, but also auto-tune, shattered glass, dislocated rhythms, and minimalist hip hop beats. At times Bjork appears to be the natural comparison point, but despite her alien embrace of eerie silences, Rosalia remains a pop star; rooting her songwriting around unmistakable hooks and danceable rhythms. Rosalia might just be the artist the world has been waiting for – the first superstar since Kate Bush capable of pushing the boundaries of abstract art while releasing chart conquering singles. Don't be surprised if the next decade belongs to Rosalia.