The Top 200 Albums Of The Decade (#150-126): Drake, Kendrick Lamar, Run The Jewels
December 4, 2019 | Posted by
The big names are coming thick and fast as we work our way towards revealing the album of the decade.
Don't forget to catch up on PART ONE (#200-176) and PART TWO (#175-151) before diving into today's edition of the countdown. Last time out we witnessed the return of My Bloody Valentine, told the strange story of Lady Gaga in 2010s and wondered whether Future's DS2 was the album that best defined this decade of rap music.
There' plenty more to come, but first…
Disclaimer: I haven't heard every album released in the last decade (obviously) and (as of today) I have shortlist of 400 albums that just missed the cut. So, in other words, this was a near impossible task. Occasionally, when a pair of albums by the same artist represent two sides of the same coin, I have included both as a single entry. This decision was made so we could spread the love to as many artists as possible and avoid repetition.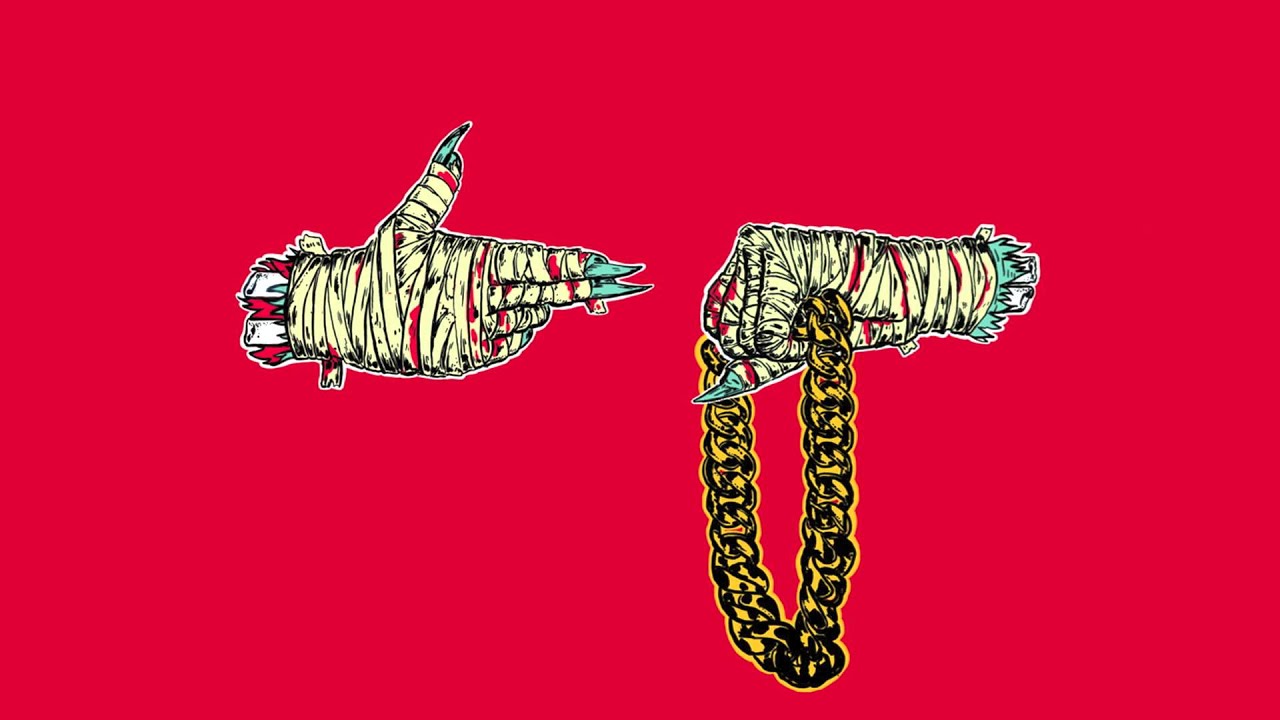 150. Run The Jewels – Run The Jewels 2 (2015)
Genre: Rap
Never write Run The Jewels off . These Internet Kingpins are showing signs that they can be more than just a rap purist's wet dream. Dense word play and astonishing syllable counts are still the order of the day, but Killer Mike and EL-P have embraced more accessible production and have, without diminishing their assault, found away to add new layers of complexity and contrast to their already ferocious arsenal. When they duo do spit rhymes about the serious stuff (race in America, the police and adult relationships) they show their game changing potential. Whether they want to be vital at this stage in their respective careers remains to be seen, but for the time being they are happy breathing new life (and new intelligence) into tired old horror tropes.
At their very best EL-P and Killer Mike are capable of reframing the political debate, acknowledging and undermining racial reality in USA while writing songs that celebrate fucking without undermining anyone's sense of human worth. The ambition of RTJ2 certainly suits them. EL-P and Mike should strive to achieve more often. Like Tarantino, they've mastered the cult classic and now it's time they tackled Best Picture – but hey, if you don't like their music, you can always "run backwards through a whole field of dicks".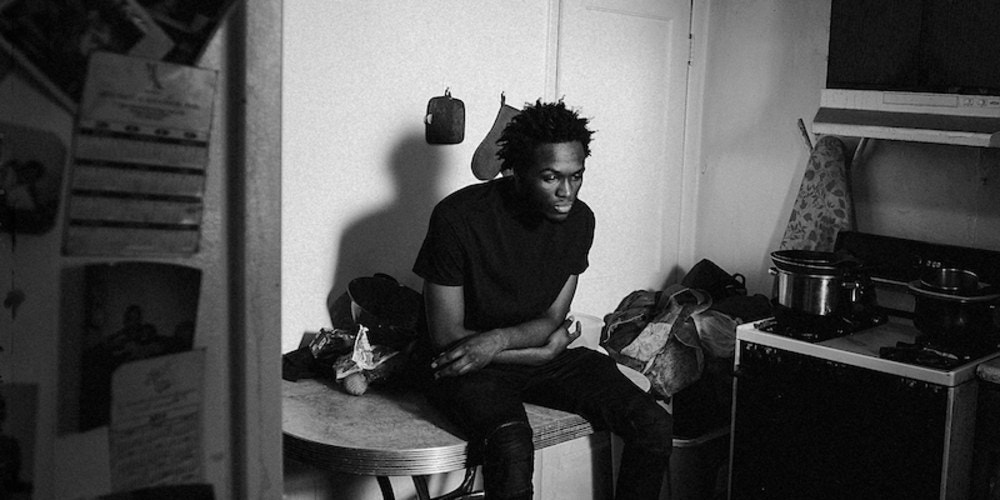 149. Saba – Care For Me
Genre: Rap
Saba inhabits a realm of stiff clicks in lieu of rhythm and suppressed lurches masquerading as grooves. This might sound like a formula for stroppy sad boy rap, but there's a strangely sorrowful warmth to the gospel flourishes that punctuate Care For Me's anxious murk. There's no hiding Saba's pain, nor his venom, and yet he rarely lashes out externally. Instead, Care For Me feels like a vicious internal monologue: a journal of the injustices that surround and suffocate him, as well an internal desolation in the face of an existence and persona he cannot possibly escape. The key to Saba success and the reason Care For Me stands out from the crowded conscious rap ranks is its lack of self-aggrandisement. Saba never attempts to have his cake and eat it too. There is no glorification of violence, no attempt to save face or justify the unjustifiable. Instead, Care For Me provides unflinching documentation of a young man trying to survive on the streets of Chicago. His troubled childhood, adolescence and life as a distant superstar are fleshed out in unremitting detail through a series of jaw dropping vignettes. Saba is wordlessly given a condom by his Grandfather, he is asked to help find a friend's son who hasn't returned home after a night on the street and, when he returns from tour, he finds his old basketball buddies are now hardened gangbangers. Saba is psyche is stretched to breaking point, but he continues to dutifully jot down each and every tragedy he witnesses.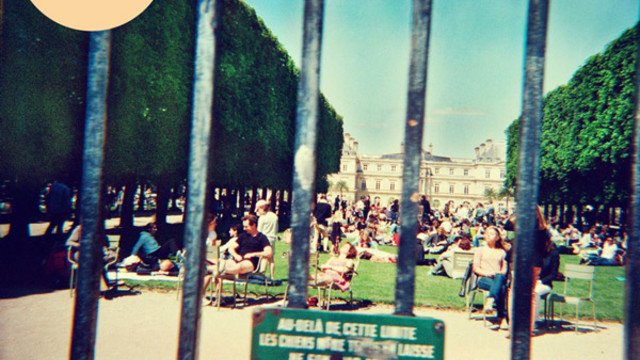 148. Tame Impala – Lonerism (2012)
Genre: Rock
Part of the joy of compiling a list like this one is seeing just how many times you were both ahead of the curve (singing SZA's praises in 2012) and woefully wrong about a certain act or band. Tame Impala, Kevin Parker and the entire Australian psych-rock scene no doubt deserve an apology from this writer. Granted, I never had a harsh word to say about them, but when I heard 2010's Innnerspeaker I wrote Tame Impala off as a well-intentioned, technical impressive, but regressive rock band. Lonerism certainly impressed me, but for the longest time I was resistant, but sooner or later they wore down my defenses, partially because I couldn't stop pressing play and asking myself: "why, exactly, don't I love Tame Impala?"
The retro-futurist tone might feel contrived, but by god this record sound glorious, especially when the guitars suddenly crackle through the delicious drone of the rhythm section. Listening back now, the bridge between Lonerism and the synthetic hallucinogenic Currents (the album that ultimately won me round) is clear in the fairground churn of "Apocalypse Dreams', but Tame Impala sound just as impressive when they let the analog guitar work rip on "Mind Mischief" or "Elephant". The beauty of their music lies in the band's ability to melt minds without succumbing to aimless noodling – each track is driven by a melodic core and a pointed lyric that hints at a greater sorrow ("optimism led me astray, two hundred things I took the wrong way"). Whenever Tame Impala threaten to drift off into the ether (as they do on the "Because"-like drifting harmonies of "Why Won't They Talk To Me?"), Lonerism finds its way back with piece of undeniably perfect pop music ("Feels Like We Only Backwards").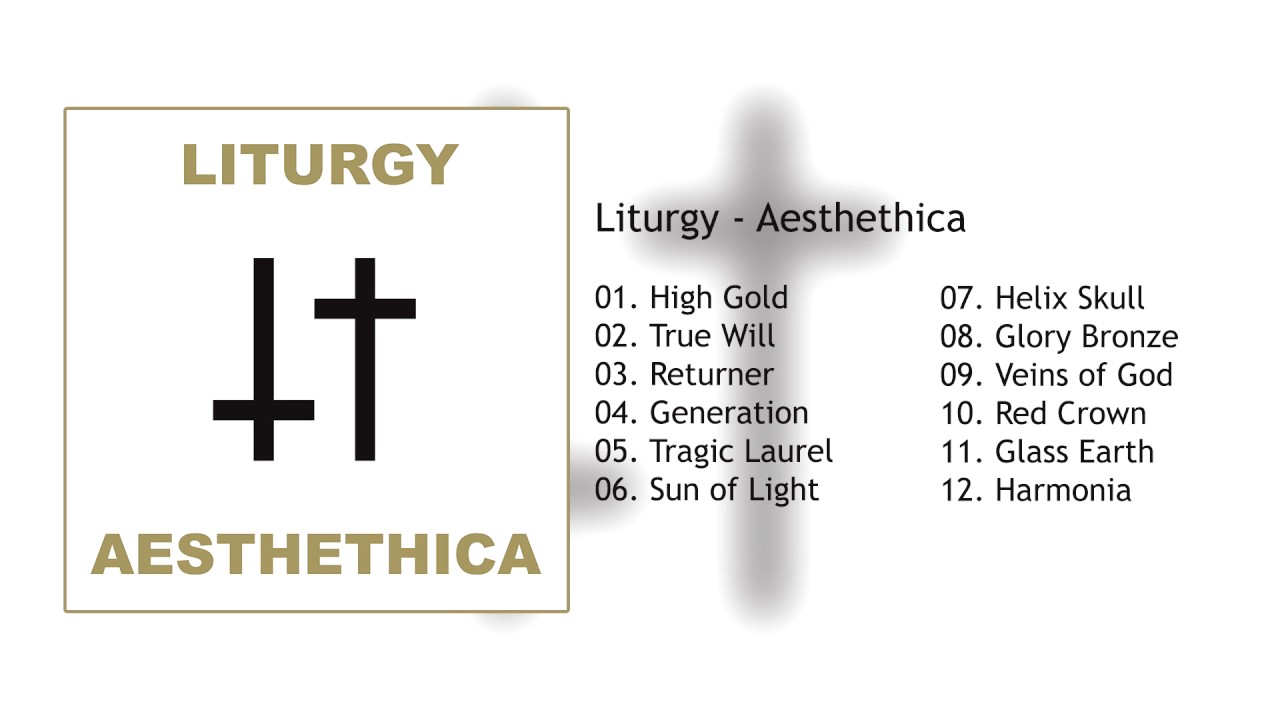 147. Liturgy – Aesthethica (2011)
Genre: Metal
By the decade's end – or, truth be told, its half waypoint – Aesthethica was no longer anyone's favorite record nor was it modern metals bête noire. Deafheaven, Wolves In The Throne Room and countless others have since rampaged through the door that Liturgy managed to crack open. In 2019 it is almost laughable to think how much people cared about Liturgy expanding their horizons and breaking open the Black Metal mould. The band were banned from clubs (yes really) and pilloried online (well no surprise there), all for creating a sprawling, ferociously intense and wilfully complex little album called Aesthethica.
Now that the hullabaloo surrounding Liturgy has subsided, what remains is a band with an awe inspiring ability to blend impeccable melodic instincts with a seething, screaming heaviness that reaches for the heavens even as its brutality drags the listener to hell. Even in the world of modern Black Metal, where the genre has changed beyond recognition and innovation is the norm, Aesthethica still stands as one of the genre's most fascinating listens. The guitarwork is simply glorious, but it was Liturgy's decision to pair their skyward facing guitar tone with these unrepentantly wild and unpredictable pulses of lightening fast percussion that truly steals the show. There would be more complex, danceable and headbanging beats made later in the decade, but for my money at least, Aesthethica offered the most thrilling onslaught of avant garde rhythm I can remember hearing.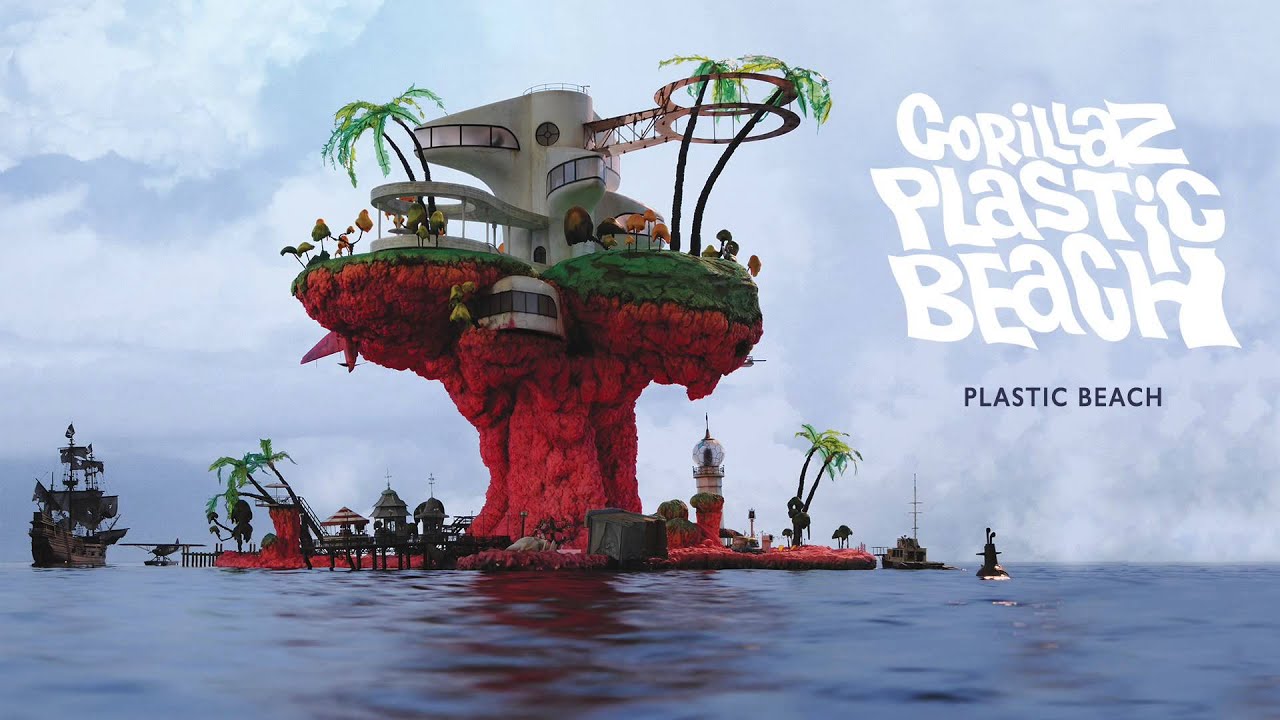 146. Gorrilaz – Plastic Beach (2010)
Genre: Pop/Electronic
Thanks in large part to a somewhat disastrous Glastonbury headline performance, Gorrilaz have become passé. This is a shame, because returning to their best music at the decade's end reveals a daring and delightful band who were far ahead of the curve in terms of  both composition (embracing modernity and nostalgia simultaneously) and messaging (launching a scathing, but still subtle environmentalist assault). It has become easy to forget just how exciting a listen Plastic Beach was (and still is) – with that in mind, it is well worth returning to my initial review to capture that initial excitement: 
"If Plastic Beach is anything to go by, then this decade will be much like the last for Damon Albarn. He will continue to push the envelope. While others rest of their laurels content with their own success, Gorillaz are creating their own pop culture revolution. Plastic Beach is one of the most beautifully realized and at times challenging concept albums ever made. Gorillaz show us an alternate future where the excesses of consumerism have created a fake plastic world where everything is borrowed, all is synthetic and even life itself isn't quite real. It's beautiful, it's terrifying, and it's never less than brilliant. Some may find the world of Plastic Beach too alien, but for those willing to embrace it with an open mind, you will find some of the most daring and revolutionary pop music made, since John Lennon took us on a trip to "Strawberry Fields"."
Okay, so went a little over the top at the end there, but that reflects just how exciting this album truly was upon release.

145. Oneothrix Point Never – Returnal (2010)
Genre: Electronica
There's nothing quite like relaxing in a beautiful gothic church in the heart of modern metropolitan London, sitting on the eerie pews, surrounded by a couple of hundred very out of place music obsessives and waiting for Daniel Lopatin to unleash his wall of sound. Returnal is not a gentile ambient album, nor is it a set of lavishly constructed grooves or soundscapes – Oneothrix Point Never's debut album is an absolute of assault of primal noise. Except, of course, it isn't. "Nil Admirari's" screams of pain might sound animalistic in their desperation, but they are holy synthetic, like the death cries of a desktop computer as a bucket of acid is slowly poured atop it. The album does subtly shift towards a phase-shifting, post-Knife, pleasure dome, but the discomfort and anguish of the opening salvo never really leaves you. There is both menace and beauty to be found within Returnal: the sound of a restless artificial intelligence that, by the end of the decade, would come to shape our lives and possibly control our future.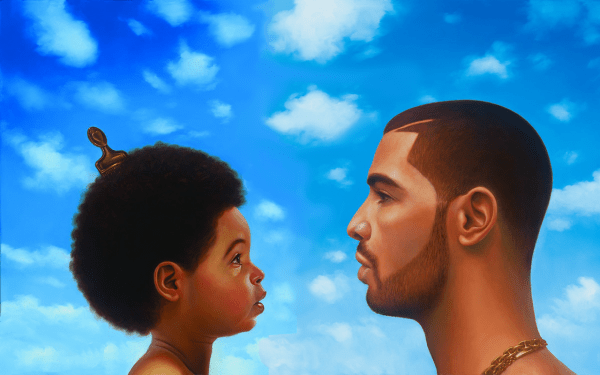 144. Drake – Nothing Was The Same (2013)
Genre: Rap
Nothing Was The Same represents the exact moment when Drake silenced the haters, secured his commercial supremacy and reached his artistic peak. Sadly, Drake records would become bloated, repetitive and more successful as marketing exercises than pieces of music, but at least his first gargantuan adventure was a run away success. Nothing Was The Same is an absolute triumph of the OVO aesthetic as Drake and 40 doubled down on their dour minimalism. The beats are submerged beneath slow-setting concrete, slowly lurching, barely varying as Drake runs through a litany of woes (both petty and profound).
The album's standout moments – besides the pretty much perfect "Hold On We're Going Home" – are not the chart ready singles, but the moments when the barriers between artist and audience are stripped away and Drake is left exposed. There's no vibrant pop arrangement, no stolen swag from dancehall or grime, just one rapper, a relentless click beat and a litany of bars. The run from "Tuscan Leather" to "Worst Behaviour" is stunning – one man, almost wounded by the spotlight, holding the world in the palm of his hand. Drake's bars would only sound this hard and this tight again once more (If You're Reading This, It's Too Late), but there's nothing like the first time. The features are few and far between, but when they do begin to arrive they rank among the best and most subtle of Drizzy's career (the resigned sorrow of Jhene Aiko ("From Time") and Sampha ("Too Much") remain haunting to this day). Drake would get bigger, but never better.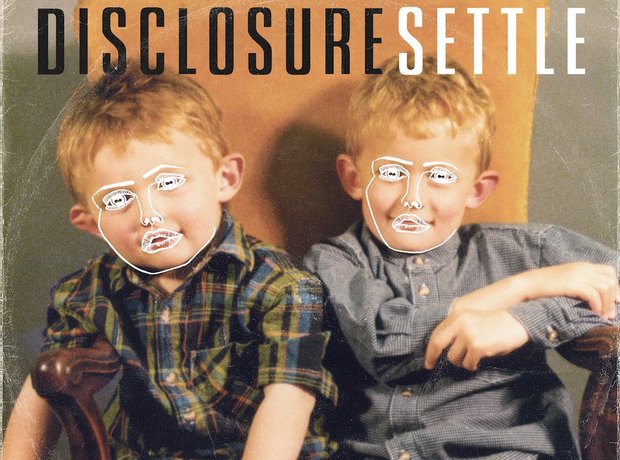 143. Disclosure – Settle (2013)
 Genre: Dance
When Surrey brothers Guy and Howard Lawrence set about making their debut album they clearly had chart dominance in mind, but they also wanted to pay tribute to the very foundations of house music. Their passion for vintage Chicago house and cutting edge European aesthetics informed an album that instantly caught fire, washing away the post-dubstep era and inspiring a new wave of big room, top 40, house music. The brothers had learnt the lesson of dubstep, there are plenty of eerie sonic foibles to be found on Settle (and more than a little ominous empty space), but this was a pop record first and foremost – not a retort to Burial. Looking back now, it stands as a perfect survey of a generational wave of British talent from standout balladeers Sam Smith and Jessie Ware ("Running") to ice cool underachievers Jamie Woon ("January") and London Grammar ("Help Me Lose My Mind"). The collection is dripping with bangers, but what raises Settle so far above its dance music peers is the way the throwback house cuts ("F For You", "When A Fire Starts To Burn", "Tenderly") tie the collection together and ensure the momentum never truly dips. Best of all, there's a wonkiness to the project that speaks to British D-I-Y aesthetic. Settle might have made millions, but it feels connected to the ramshackle rave records of old.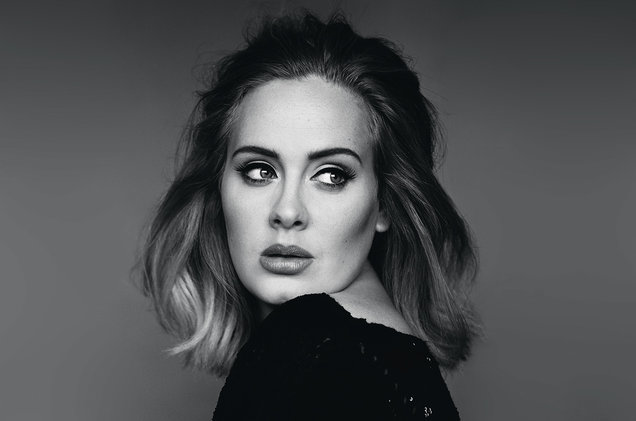 142. Adele – 21 (2011)
Genre: Soul/Pop
It is hard to imagine, that in any other decade, the biggest pop star in the entire world would be rarely thought about and hardly ever discussed. In terms of sales, Adele has utterly dominated the 2010s with her blockbuster LPs 21 and 25. It is genuinely hard to think of an artist as monumentally successfully as Adele, who has be so comprehensively side-lined. Sure, Celine Dion and Imagine Dragons are rarely the subject of Pitchfork thinkpieces or Vice documentaries, but they are (fairly or unfairly) punchlines – consistent characters in online flame wars. What's so surreal about Adele's separation from the cultural conversation is that her work is legitimately both critically acclaimed and overwhelmingly popular. Beyond that she is also insanely charismatic: a natural and wonderfully gobby storyteller, who hates performing live even though she is clearly brilliant at it (check out her hilarious Glastonbury headline set if don't believe me).
So why don't we talk about Adele more? Is it because her studio recordings are mature and produced with a powerful, but largely understated precision? Is it because her music is less innovative and certainly less dynamic than her personality itself? Possibly, but Adele's songwriting is openhearted, vulnerable and clever (witness the way she returned from exile with a self-assured, "Hello, it's me"). Her production might be conventional, but you'd be hard pressed to describe her ballads as bland, characterless or tacky. Instead, Adele and the brilliant 21 sit in a strange parallel dimension to modern pop music. She is this generation's biggest star, but she is completely disconnected from the trends, sounds or styles that have defined this decade.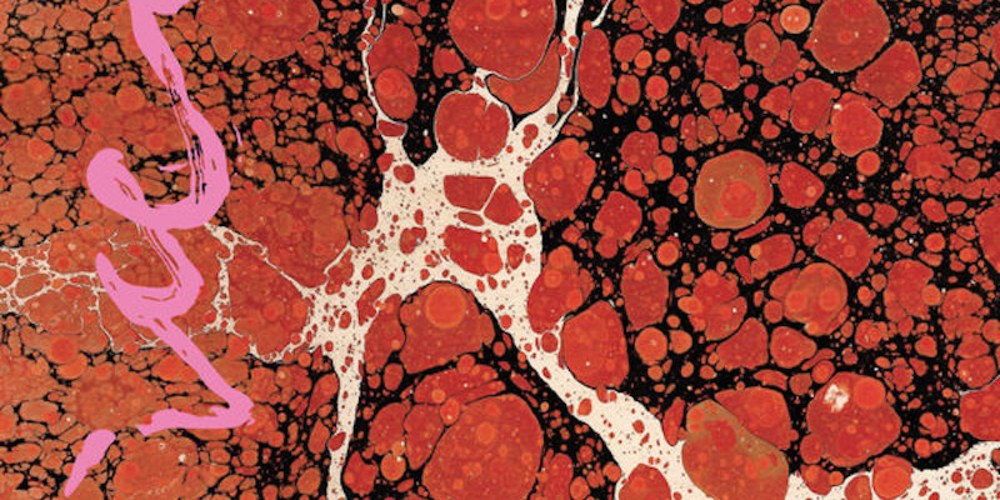 141. Iceage – Beyondless (2018)
Genre: Post-Punk
Danish punks Iceage have never been ones to pander or be pigeonholed and their fourth album, Beyondless, is a study in composed execution. Sure, some fans will mourn the loss of the wild extremes of old, but the luscious textures and gloriously considered arrangements more than compensate for any lost energy. Elias Bender Ronnenfelt's drawl is as lurid and seductive as ever, whether set against a broken Western backdrop ("Under The Sun") or delivering some snot nosed theatricality ("Showtime"). There is this wonderful wonkiness to the whole production that's designed to undermine the undeniable professionalism of this older and wiser Iceage production, but make no mistake, these Danes have serious music chops. Beyondless is a glorious listen even as it actively tries to alienate its own audience. In their own words, "It takes character to make a decision" and these Danes have displayed, yet again, the willingness to lose their entire audience in order to challenge and satisfy their artistic impulses – and for that, both Iceage and Beyondless should be cherished.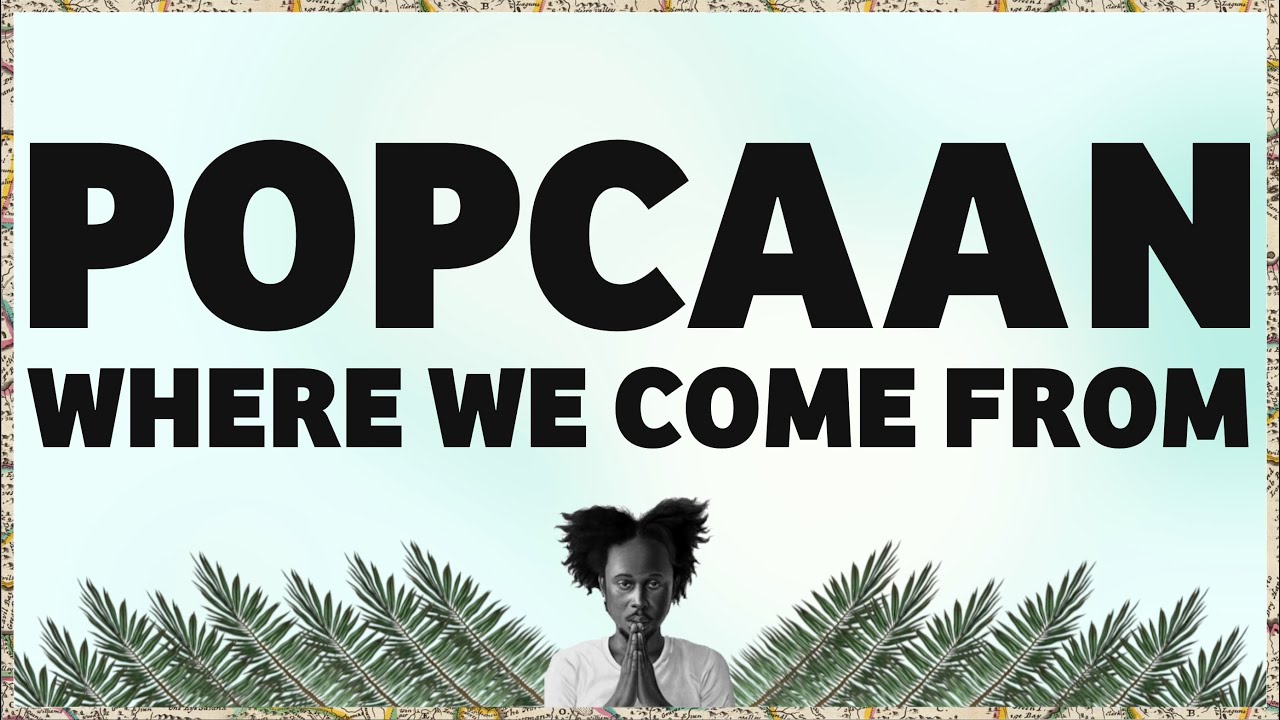 140. Popcaan – Where We Come From (2014)
Genre: Dancehall
It's comforting to know before Drake took it on his shoulders to bring scenes like grime, bashment and afrobeat to the world's attention, artists indigenous to the scene were capable of breaking through and making waves in their own right. Popcaan wasn't waiting around to be discovered, he was grabbing the limelight for himself by winning sound clashes and releasing classic LPs. Where We Come From is simple undeniable, an album driven by a soulful social conscience and a hedonistic love of the dancefloor. Popcaan is clever: he never draws a line between the thrill of being young and the brutality of the poverty within which he subsists. His music bounces and bangs with a joy, but even its resplendent escapist thrills are sung with teary eyes, aware of every injustice and atrocity they have witnessed. Where We Come From is a true to life party. Politics and poverty are troubling, but they are not soul crushing – and as such Popcaan provides both a love letter to his homeland of Jamaica and an assault on the mindset and circumstances that riddle his nation's streets.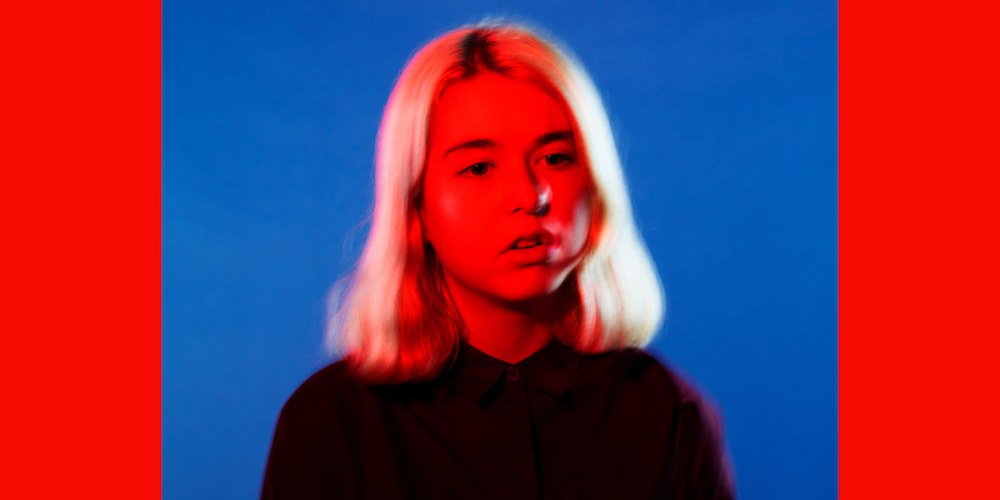 139. Snail Mail – Lush (2018)
Genre: Indie
"Is there any better feeling than coming clean? And I know myself and I'll never love anyone else". Heartache is hardly a new topic in the world of indie rock, but Snail Mail manages to explore her mundane loneliness with a sharp lyrical eye and a flair for unexpected melody that recalls Bethany Cosentino, were she to front Pavement. Lindsay Jordan (aka Snail Mail) has this tremendous ability to switch between elegiac poetry ("Inside of a reverie how do you know when you've gone too far?) and plainspoken understatement ("Leave things on speaking terms and I'll see you around"). Her sound, while typically driving and low key, bears the influence of modern day Radiohead's delicate web-like textures overlaid with satisfying symbol crashes and sliding chords. The end result is Lush: a beautiful balanced take on life after a break up, absolutely nothing has changed, and yet, she will never be the same again.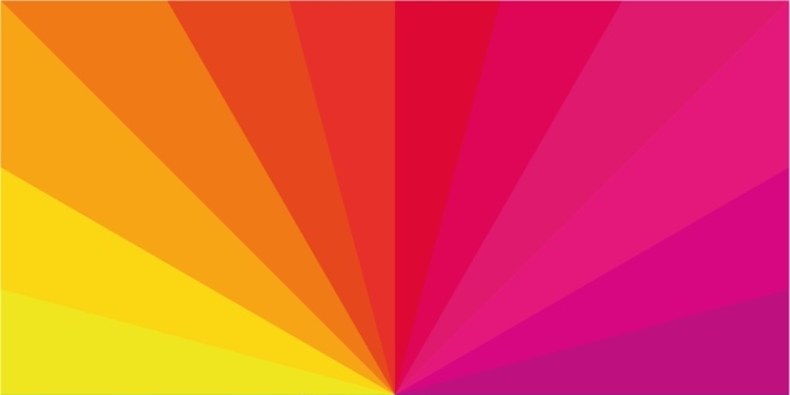 138. Jamie xx – In Colour (2015)
 Genre: Dance
Outsider art is well-established phenomenon in the 21st Century. The idea that someone from outside the elite structures, education system and in-crowds of the fine art world can produce great, often self-taught, work. Music, by way of comparison, might have its fair share of bedroom producers obsessed with sound, but Jamie xx is something else entirely: a lover of electronic music who goes to clubs alone, solely to observe, listen and absorb. It sounds almost noble, until you imagine how soul-destroying it must be stand in a nightclub full of drunks (many of which have little or no interest in the music itself) and to try analyse or enjoy anything at all. As strange as it may sound, this is the journey that led Jamie xx to become one this decade's greatest producers. He is a man in love with electronic dance music and that shines through on In Colour, an album which possesses all tension and space inherent in The xx's now legendary sound, but is shot through with an almost naïve love and warmth for London's multicultural sound. Jamie xx might be detached, he's certainly different, but he has found a community in sound and it has become his mission to knit the stray threads of dance music into a beautiful, unified whole.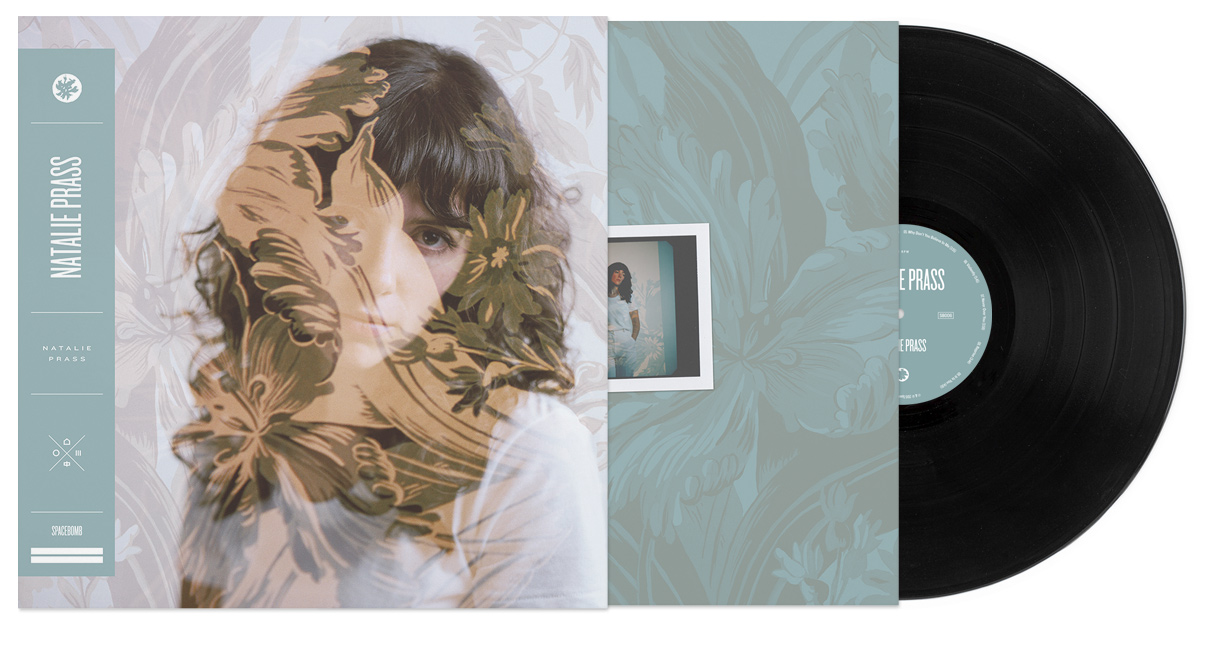 137. Natalie Prass – Natalie Prass (2015)
Genre: Soul/Indie
"Our love is a long goodbye". I fell in love the second I heard Natalie Prass wistfully coo those tragic but all-too-relatable words. "My Baby Don't Understand Me" might just so happen to be one of those singles, so perfect, it proves impossible to deny, but that didn't mean I was destined to adore Natalie's eponymous debut album. Mathew E. White's immaculately reconstructed visions of the past have always left me cold. The producer's creations felt like the work of a devoted archivist rather than that of a musical force thriving in moment, but in Natalie Prass he found his muse. She's hardly a modernist herself, but her songwriting sumptuously dwells in the thorny middle ground between the raw extremes of emotion. Her believability and weathered soul afforded White an immediacy his nostalgia had always lacked.
Prass, whose delivery is universally divine, tackles heartache and mistrust without glorifying either (unlike, say, Lana Del Rey). Instead, she evokes empathy and exudes tender charm as she remains resolutely stuck in as series of inescapable ruts. In another artist's hands "Your Fool" could be a triumphant ode to ditching a bad boyfriend, but Natalie (who does keep her head held high) sings mournfully: "every story, every lie, it won't save you, from me saying goodbye…but you fill up my memory, and they haunt me like memories often do/And they tell me, I'll always be your fool". C'est magnifique.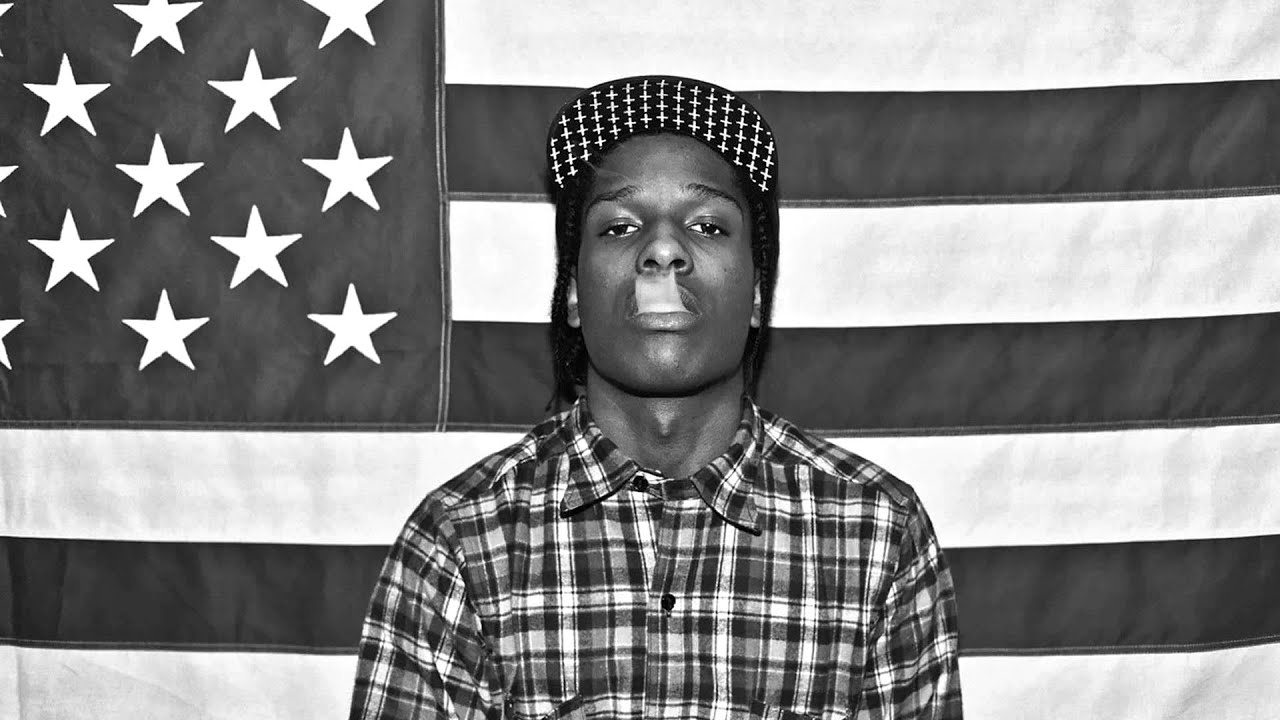 136. A$AP Rocky – Love. Live. A$AP (2011)
 Genre: Rap
Was he worth the money? When A$AP ROCKY debuted that's all anyone could talk about: was he even a rapper or merely a branding exercise who'd been eagerly gobbled up by carven label execs? After a decade of micro-scenes, one-note Internet rappers and stars with more looks than bangers, the moral panic among old heads that surrounded A$AP's debut seems laughable. Rocky has proved himself (despite the odd misstep) and his debut mixtape feels like a genuine classic in 2019. Clams Casino's production was cutting edge in 2011 and listening back nine years later his sound feels genuine monumental. "I know the whole world going to be feeling this" is Rocky's cocksure introduction to the mainstream – and he wasn't wrong. His pit-sparking, posse-repping, multimedia onslaught became the blueprint and inspiration for a generation of would-be-rappers. Kendrick Lamar and Black Hippy would offer an alternate vision for rap's future – and while that vision might be more appealing in 2019 – we should not forget how beautiful, other worldly and alluring "Peso" sounded upon arrival. A$AP Rocky would not even try to top his debut tape, in fact, he'd move on swiftly to sorrowful psychedelics (At. Long. Last. A$AP), but in opening up the rap world to the "pretty mothafuckas" of the world, he legitimately changed the game. Kanye's planet sized hip hop was out, blurry, stunting, indie driven innovation was in.

135. Kendrick Lamar – Damn. (2017)
Genre: Rap
King Kendrick is back and his head is no longer held high. Rather than tackling institutional racism and deconstructing the black psyche in the 21st Century, K.Dot has his hood up and his ear to the streets. The greatest rapper alive, by common consent, is descending into the gutter to fire off a series of warning shots. This isn't a shock, even as his albums grew heady and artful, Kendrick's guest verses alluded to his rivals (most notably Drake or any rapper with a ghost writer). Damn is not an outright diss record (far, far, far from it), instead Kendrick is strolling back onto the streets of the mad city, but where he once found terror and hyper-masculine insecurity, he now commands the reverence due the hottest rapper in game. The King is calling for "loyalty, loyalty, loyalty" from his women, from his friends, from his peers and from his own subconscious.
Of course, with the crown comes the paranoia and Damn is riddled with boasts that barely manage to paper over the cracks – as Kendrick reflects on his come up, from his parenting to his struggle, Damn always has an eye on the forces (the turncoats and the institutions) ready to tear him down. The result is a complex album, rich in social and psychological commentary that proves less daunting than either Good Kid or To Pimp A Butterfly. The narratives are sharp and self-contained. The beats universally bang with a brazen commerciality that often disguises the complex sonic smears and moral malaise hidden beneath Damn's back-to-basics surface.
So long live King Kenny! He may have taken a load off and he may be visibly enjoying his privileged position, but don't mistake Damn for a lightweight or bitter offering: this is cutting edge, accessible rap music from an artist with hell of a lot left to say.

134. Father John Misty – Pure Comedy (2017)
Genre: Indie Folk
Josh Tillman is kind of an arsehole. This isn't a surprise to anyone. His alter ego Father John Misty is an acerbic elitist sniggering and playing a laugh track over our planet's debt fuelled destruction. But he's also a hero: a romantic who sees old-fashioned love and marriage as a tonic to the ADHD misery of the world at large and the transience of hedonistic fucking. I Love You Honeybear was such a brilliant, brutal and beautiful record that following it was never going to be easy. 2017's Pure Comedy doesn't try to ride the wave of optimism that crept beneath its predecessor's surface, instead Misty doubles down on cynicism, snide cruelty and self-indulgence. It's as if he's saying that we, the pitiful dwellers of this solipsistic digital age, don't deserve to bask in the radiance of his love. We are only fit to wallow in his disdain and endure his masterfully composed lectures. Tillman is a tease. He is wholly aware of how self-righteous and symptomatic of the larger problem his rants are ("Oh great, that's just what we all need/Another white guy in 2017 who takes himself so goddam seriously"). This tension – between the Tillman who wants to right our wrongs (spitting in the eye of a rotten culture) and the man he sees staring back at him in the mirror  (another sanctimonious know-it-all, solving the world's problems by scolding his compatriots from behind a keyboard (or in his case a mic-stand)) – charges Pure Comedy with electricity. It's a joke. Every inch of it. And no one is laughing. It's a goddam tragedy.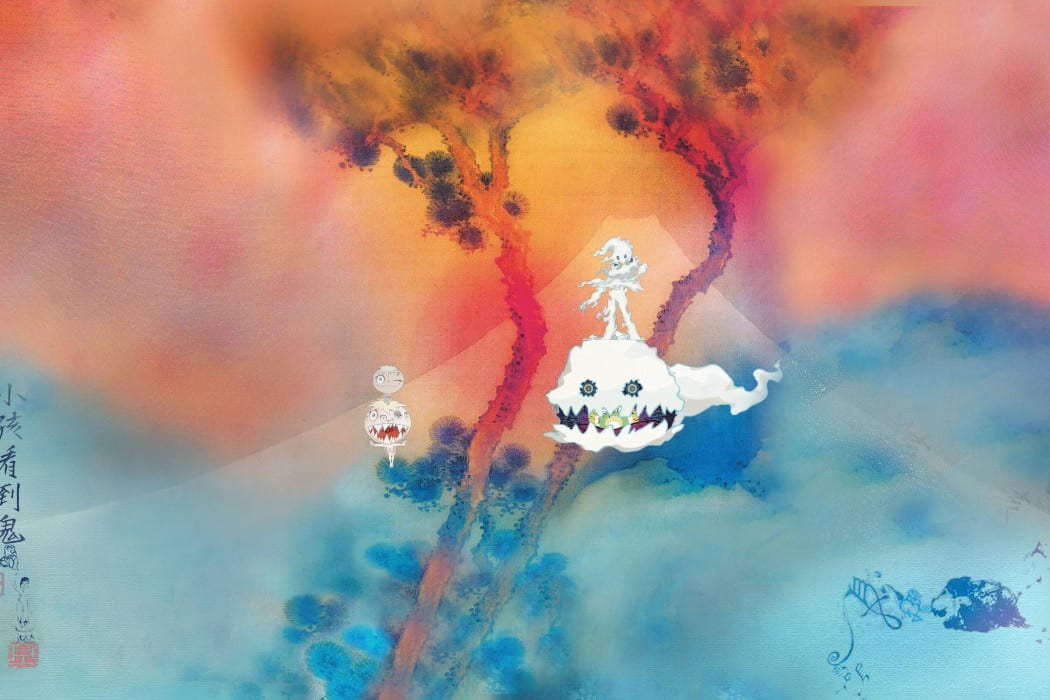 133. Kanye West + Kid Cudi – Kids See Ghosts (2018)
Genre: Rap
There's no doubt that Kid Cudi has exerted a tremendously positive influence on Kanye West's career. From 808s & Heartbreaks (2008) onwards, the stoner rap maestro helped Kanye explore his id: painting his emotions onto both beautifully bright and screamingly nihilistic canvases. Sadly, Kanye rarely managed to return the favor and steer Cudi's career towards more fertile pastures. His collaborator, while sporadically brilliant, seemed to wilfully come off the rails releasing music that frustrated more often than it thrilled, culminating in 2015's frankly insufferable Speedin' Bullet 2 Heaven.
Mercifully, the lopsided nature of this relationship comes to an end on Kids See Ghosts: a work of perfect synchronicity. The swift seven track formula, employed on both Pusha-T's Daytona and Ye, manages to restrain Cudi's worst excesses while enlivening Kanye with his partner's bohemian spiritualism. The result is joyous music that feels rich and substantive despite its 23-minute runtime. If Ye was a bleak and immediate exploration of how one unrestrained individual can subject his loved ones to a world of pain, then Kids See Ghosts is a hymnal to moving forward and enjoying a freedom so few among us are afforded.
Kids See Ghosts' one-two punch proves impossible to resist. Kid Cudi paints in faint watercolors and subtlety shifting liquid acrylics. His is a world of dreams and illusions. Kanye's is material. He scorches the canvas in thick slabs of oil, sometimes he smears, often he stabs, but occasionally he offers vivid flourishes of unmistakable detail. Ye no doubt succumbs to Cudi's sonic LSD, but he's still peaking from the cocaine. His pent up energy and his perfectionist approach to production ensures that this ship never slips its anchor. Kids See Ghosts is soulful sorcery; birthed of two opposing forces, the album, however miraculously, arrives at perfect equilibrium.
This is a work of perfect symmetry, as Cudi's spirituality helps Kanye escape the self-destructive regret of his recent past. Rich in color, mired in chaos and yet ungodly precise: this is the perfect blend of mind bending LSD (Cudi) and teeth chattering cocaine (Kanye). More than a return to form for both men, this is something else entirely, Kids See Ghosts is gloriously other.

132. IDLES – Joy As An Act Of Resistance (2019)
Genre: Punk
IDLES felt like the equal and opposite reaction to a decade on austerity imposed upon the United Kingdom when they dropped their debut album, Brutalism, in 2017. The follow up, Joy As An Act Of Resistance, still has a distinct aura of class warfare, but this is no violent spasm against the absurdity of society – this is exorcism of a darker, more oppressive and omni-present weight. The tone is set from the off with a darkly comedic one-two punch. On the opener, Joe Talbot sets his sights own his own psyche: "I am my father's favourite son, his shadow ways tonne", but quickly turns his scornful eye on a facile culture with "Never Fight A Man With A Perm": "You're not a man, you're a gland/You're one big neck with sausage hands/You are a Topshop tyrant/Even you're haircut's violent/You look like you're from Love Island". It's hilariously disturbing, but that's IDLES: righteous and self-loathing, violent and right on, essential and, at times, impossible to take seriously. And therein lies the trick: dismiss them as razor-edged posturing provocateurs if you wish – after all, that's what they want – but as you laugh them off as crass, they gain sway over an army of our dislocated, angry and underpaid youth.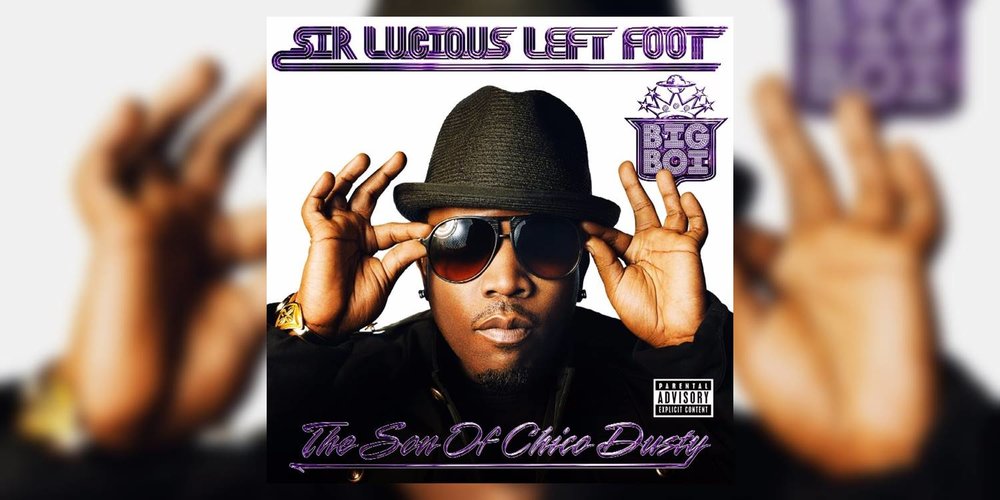 131. Big Boi – Sir Lucious Left Foot…The Son Of Dusty Chico (2010)
 Genre: Rap
The music world has changed beyond recognition – want proof? – Then look no further than Big Boi's Sir Lucious Left Foot… an album that feels entirely archaic at the decade's end. Back in 2010, Big Boi's brilliant solo breakout LP represented the signature sound of the South. Smooth, controlled, witty, still shouting out Master P ("Hootie Hoo!") and built on the back of the ultra-clean rump rattling-rhythms that made Outkast legendary. Today the sound of Atlanta and the South at large is immersed within the blurry, slurred and slang laden world of codeine, benzos, lean and got knows what else. The gleam and precision of old has been replaced by murk and muddiness: New Orleans bounce and hard trap beats. Psychedelics and face tattoos have replaced pretty-pimping and long-form lyrical narratives.
Still, if you want to turn back time, you need only give Sir Lucious Left Foot a spin. The beats are sunny and glorious, Big Boi is at his quirky and charismatic best, and practically every guest star delivers on a collection that is both true to Big Boi's history and genuinely inventive. Not only does Big Boi serve up some of his finest solo hits ("Daddy Fat Sax", "Shutterbug", "Shine Blockas"), but he exudes a cool and commanding presence as he guides us through slow jams ("Hustle Blood", "Be Still") and spacey cuts ("The Train Pt.2"). In 2019, Migos and Future may very well run the South, but in 2010 Big Boi ended his reign with a career spanning masterwork that should not be lost in the headlong rush toward the future.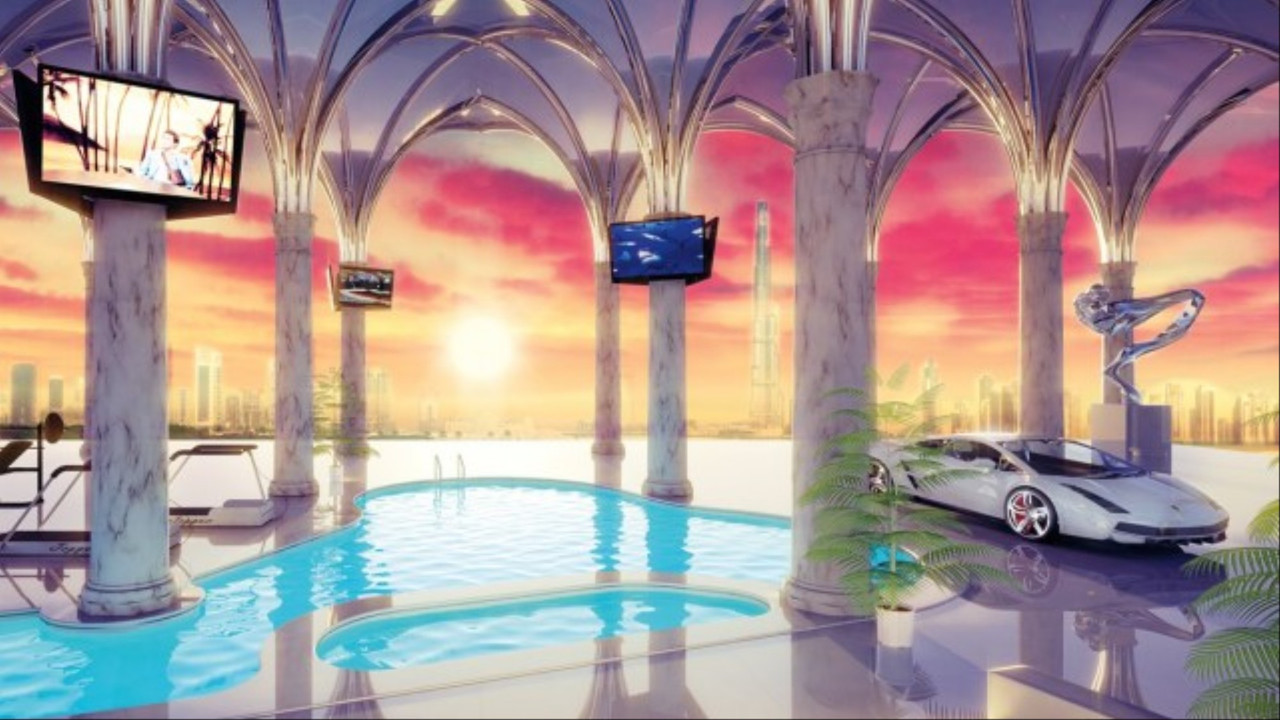 130. Fatima Al Qadiri – Genre-Specific Xperience (2011)
Genre: Electronica
Kuwaiti musician turned conceptual artist Fatima Al Qadiri has had a one hell of a decade, but when it comes to picking her single best project, it remains her perfect five track, five genre hybridization, Genre-Specific Xperience.  There is no fat to be trimmed. The project's objectives are simple and every track not only slaps hard, but fulfils its promise of reinterpreting genre. Okay, so perhaps "90s Gregorian trance" is not and will never be a scene, but by God, who on earth could possibly care when "Vactican Vibes" blends seductively-sliding-underground-sonics with faux-Gregorian chants (which are then masterfully mimicked by a set of heavenly synths). It might well be a touch too tongue in cheek and overly contrived, were the music itself not so bloody irresistible.
Fatima enters a new genre – take the juke house of "Corpcore" for example – and simultaneously masters and transcends the entire scene. Her synthetic slabs may possess the stately drift common to the contemporary artworld, but Genre-Specific Xperience never forgets it's first duty: to make actual human beings dance. Despite debuting in a museum and coming complete with five video art installations/music videos, it's impossible to imagine a po-faced crowd silently stroking their chins and observing "How Can I Resist U" (her magnificent interpolation of London's dubstep culture). This is cutting edge dance music – fit for MOMA yes, but better heard and danced to live and in person.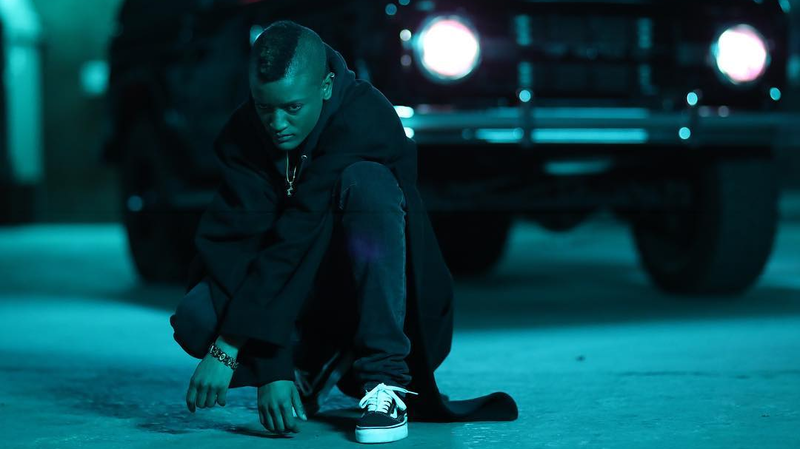 129. Syd – Fin (2017)
Genre: R&B
Back in Odd Future's heyday there were plenty of articles raving about the individual talents hidden within the collective, but when the world was checking Tyler's French, few paid attention to Syd The Kyd. She was more often noted for her sexuality and her tacit tolerance of her bandmates, than for her own DJing skills. My how the tables have turned. If The Internet (Syd and Matt Martians side-project) suggested she had been slept on as a soulful and creative force, then her solo debut, Fin, is a forceful statement of her sheer virtuosity. Syd, like her fellow Odd Future outsider Frank Ocean, has come for the crown and there's little Tyler, Earl or anyone else can do to stop her. Fin is a ferociously self-assured record. Syd is silky as she muddies and mutilates traditional R&B beats and – in a genre where women often play the simpering sexpot – Syd stands as a ruthless authoritarian. Her R&B is sexy, yes, but because she remains resolutely in control. The arrangements supply plenty of softness and subtlety, allowing Syd to assume the role of the consummate lover-woman: running game and striding across these endlessly seductive soundscapes. Remarkably, the tender moments prove equally effective on an album so consummately produced it is hard to imagine any record rivalling it for pure audio pleasure.
128. Agalloch – The Marrow Of The Spirit (2010)
 Genre: Metal
Portland, Oregon's Agalloch represent the blurred boundaries of modern metal. Mixing doom, black and the somewhat comical notion of folk metal together, the band defy convenient pigeonholes. They offset the unmistakable, all-encompassing onslaughts and macabre incantations of Black Metal with long atmospheric sequences and delicate guitar work that touches upon doom, prog, post-metal and (whisper it) indie respectively. The Marrow Of The Spirit retains the occult sensibilities of the genre's forebears, but the band channel that spirit into a more naturalistic pagan direction. They celebrate both the beautiful and terrifying aspects of the natural world, using their mixed media style to paint on the broadest possible canvas. Agalloch's work is defined by the most jarring of contrasts; from seething wraith like howls and scuzzy snowstorms of raw sound to the cleanest of pinched tones and the triumphant rumble of stadium sized percussion. The Marrow Of The Spirit cannot be contained or simplified, any and every sound is fair game as Agalloch bring the elder forest gods to life – oh, and as it turns out, even mythical pagan archetypes enjoy a little cocksure 80s guitar virtuosity every once in while.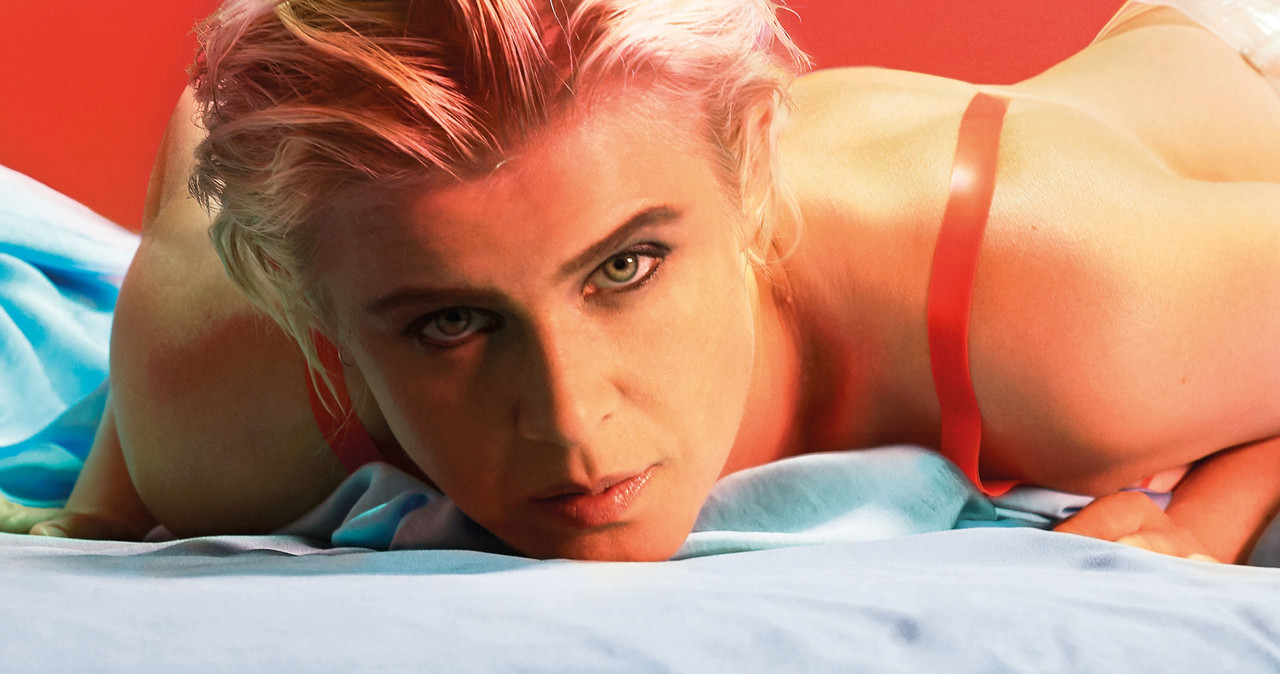 127. Robyn – Honey (2018)
 Genre: Pop/Dance
Honey is an album of both delightful and devastating juxtapositions. Telling the story of marriage that proved fleeting and a love of music that remains eternal, Robyn displays a Daft Punk-ish knack for embracing the glossy naffness of decades past. She shrewdly decontextualizes that inherent corniness to create something more sorrowful and distant. The optimism of each arrangement and the sparkle of the production is ultimately in service of album's most startlingly vulnerable revelation. All these beautiful effervescent sonics, that soundtracked the greatest nights of her life, are now tied to the very moment when everything fell apart: "even though they released it, on the day you released me/Cause it's in the music, we were dancing to it/I'm right back in that moment, and it makes me want to cry".
There might be moments where Robyn is too lost in the vibe for her own good ("Beach2k20"), but no slight misstep can undermine an album that so perfectly captures an ethereal high masking, or perhaps masquerading as, a crushing low. Honey is a gorgeous artefact from a broken heart: a simultaneous ode to a lost love and a whole-hearted embrace of the lover that will never leave Robyn's side: the dancefloor itself.
This Swedish lady was born to jive, thrust and glide like no one was watching. Honey is the confirmation that, no matter what happens in her personal life, Robyn will always be able to articulate her adoration for dance in the form of pitch-perfect Scandi-pop.

126. Sleigh Bells – Treats (2010)
Genre: Noise Pop/Rock
This decade has produced so many tender and sensitive reflections, but every once in a while, you need an act to come along and just fuck shit up. Sleigh Bells, aka Alexis Krauss and Derek E. Miller, skipped, handclapped and submachined gunned their way onto the scene with one of the decade's most perfectly formed and satisfyingly loud debuts. Krauss might be happy to play cute lyrical games, chanting and sighing like a robotic cheerleading programme, but the music decimates everything in her path (like a carpet-bombing-campaign employing atomic weaponry just for shits and giggles). The percussion (even the handclaps) explode like hand grenades while the six strings both soar like star-guitars and rip off whole chunks of flesh like some jewel-encrusted-chainsaw. The product of a maximalist age (see Rustie), Treats didn't sound quite as alien in 2010 as it does in 2019 (Fang Island were creating accordion like structures with their guitars around the same time), but Sleigh Bells managed to stand astride the post-M.I.A. landscape with their sugar-coated-brutality, presaging the oncoming storm that would be Grimes. Treats is a form of sweetness so visceral it's capable of  booting your head from your shoulders.