The Top 200 Albums Of The Decade (#175-151): Future, Billie Eilish, Lady Gaga, More
December 3, 2019 | Posted by
The long road to revealing the album of the decade has begun.
Remember to catch up if you missed out on PART ONE (200-176). We may have only covered 25 albums, but we've already encountered Chillwave, Trap and the short lived surf rock revival, as well as witnessing the return of a reclusive legend (Dr. Dre) and discussing the album that cemented Taylor Swift as this generation's defining pop superstar.
It's time to continue our trip trip down memory lane, but first…
Disclaimer: I haven't heard every album released in the last decade (obviously) and (as of today) I have shortlist of 400 albums that just missed the cut. So, in other words, this was a near impossible task. Occasionally, when a pair of albums by the same artist represent two sides of the same coin, I have included both as a single entry. This decision was made so we could spread the love to as many artists as possible and avoid repetition.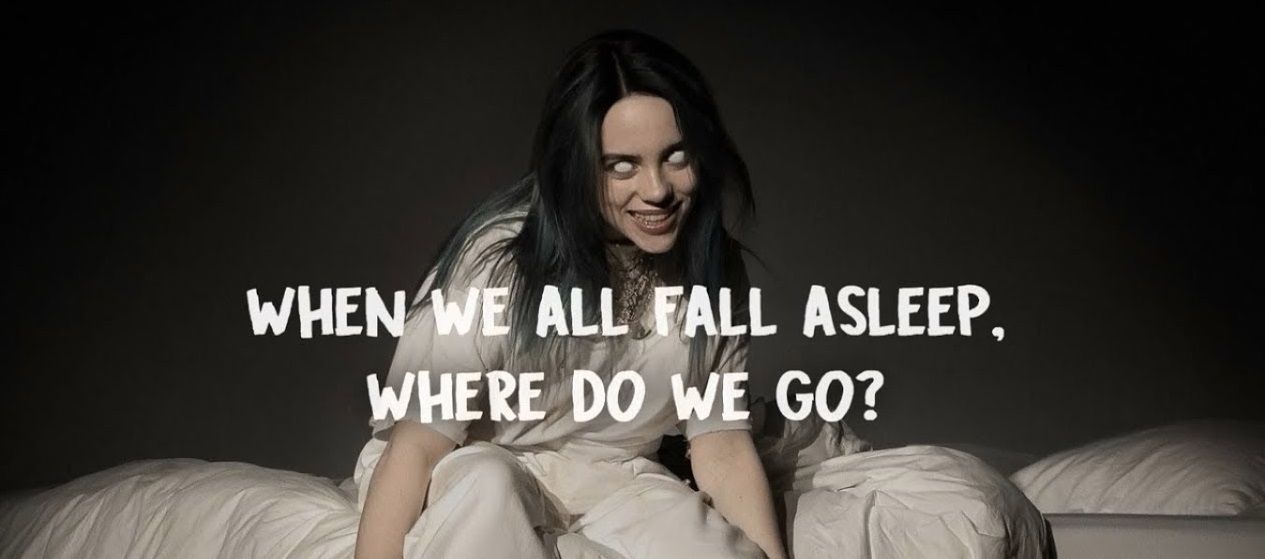 175. Billie Eilish – When We All Fall Asleep, Where Do We Go?(2019)
Genre: Pop
Billie Eilish is a teenager. Like Lorde before her, she does not hide nor run from this fact. The Los Angeles ready-made-superstar deals in unabashed iconoclasm. From her goading looks and subversive disinterested postures to her hyper-stylized music videos and infinitely quotable, half-laughed, half-arsed interviews; Eilish has no interest in adult approval. Maturity is not the point, the moment is king: it exists to be mastered and manipulated, dismissed and deciphered with a bratty sneer and an inelegant eye roll. Eilish is the kind of star who practically begs the whole world to hate her, but who, naturally enough, ends up utterly adored.
Perfectly posed, oozing with attitude and boasting a host of brilliant neo-gohtic beats, Gen Z's principle starlet more than delivers on her debut album. WHEN WE ALL FALL ASLEEP… is far from complete – many of its sonic and lyrical threads have yet to be resolved and Eilish is occasionally overwhelmed by posture – but more often than not this debut feels strangely profound and infinitely danceable. Despite possessing a sharp eye and a crafty turn of phrase, Eilish remains undeniably teenage as she lurches between melodramatic extremes, but – truth be told – she's all the better for it.
And therein lies the joy of both adolescence and WHEN WE ALL FALL ASLEEP… It is a strangely coherent flirtation with aesthetic perfection that never quite stumbles upon artistic resolution. From the eye-rolling girl who deadpans "duh" at the outset to the straight-faced romantic who's found reworking Leonard Cohen's "Hallelujah" on "I love you", every syllable of this LP is undeniably Eilish, but who or what she actual is remains to be seen. For the time being, she's sumptuously insincere in her admittedly selfish over-sharing attempt at honesty.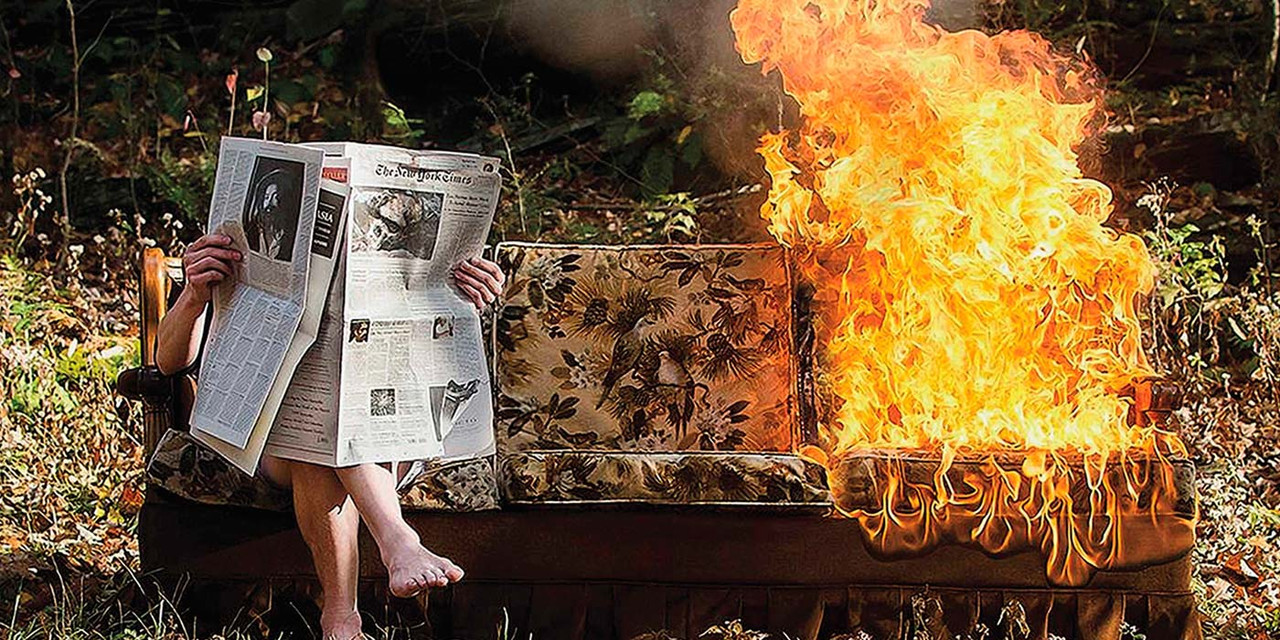 174. Pup – The Dream Is Over (2016)
Genre: Rock
Imagine if Rivers Cuomo, during the Pinkerton sessions, decided to forgo internalized snark and replace it with a sense of homicidal rage. If you can envision that fracturing-at-the-seams sound, then you have some idea how PUP's stunning LP, The Dream Is Over, sounds. The album starts with an admittedly funny declaration that the band are already at breaking point – "If This Tour Doesn't Kill You, I Will" – and the band never really regain their composure. Mercifully, while the vocals may be fraught, the punk onslaught remains elastic as it teeters from one extreme to next. The music is feral and wildly enjoyable. The band have a knack for summoning a sense of disbelief in destitution that carries a not-remotely-overbearing emotional weight ("now that I've got nothing, you're having doubts. What am I supposed to do now?"). As the The Dream Is Over expands the themes of despair and desolation begin to crystalize and, as if through the backdoor, this haymaker thrown in agit-punk frustration begins to take on a deeper resonance. Without sacrificing an ounce of excitement we arrive at "Pine Point"; a tale of a childhood lost to globalization. The perfect pop song for 2016: a year defined by Trump on one side of the Atlantic and Brexit on the other. The Dream is Over proved to be 2016's best straight rock record.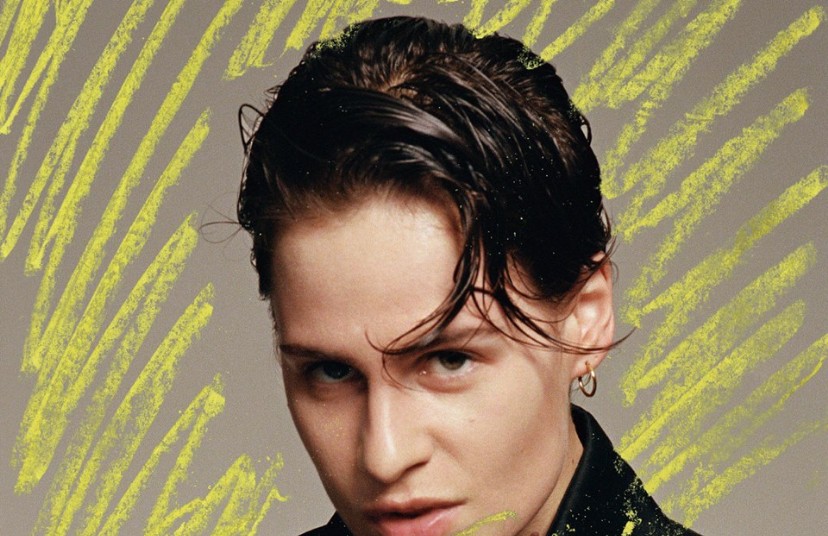 173. Christine + The Queens – Chris (2018)
Genre: Pop
Christine and The Queens are leaving absolutely nothing to chance this time around. The momentum of Heloise's marvellous debut, Charluer Humaine, was squandered by staggered international release schedule. In 2018 she wanted the Chris to arrive, not in rippling waves, but as one giant Tsunami. Both the English and French versions of the record are paired together so "Chris", Heloise Letissier's super-charged male alter ego, could be unleashed on the Francophone and English speaking worlds simultaneously. It's easy to get lost in the concept of Chris. After all, this gender bending LP is full of fascinating subject matter from sex workers lingering on lonely street corners to the pains of depression and our ever-evolving gender roles. Heloise certainly doesn't help matters. She's so happy to talk politics and philosophy in interviews that it becomes easy to miss the wheat for the chaff: Chris is, first and foremost, a sublime piece of unabashed pop music. Not only are the 80s influences and disco inversions masterfully observed, but whatever her subject matter and whichever language she sees fit to sing in, Heloise has an incredible ability to inject human tenderness into the breeziest of summer saunters. Even when she questions every norm we hold dear or finds herself contemplating suicide, it's impossible to avoid dancing or singing along. It'd be tempting to label "Girlfriend" the stand out single of 2018, were it not sharing space with incredible "Doesn't Matter". Truth be told, Chris is stuffed to overflowing with artful, considered and irresistibly sexy pop music.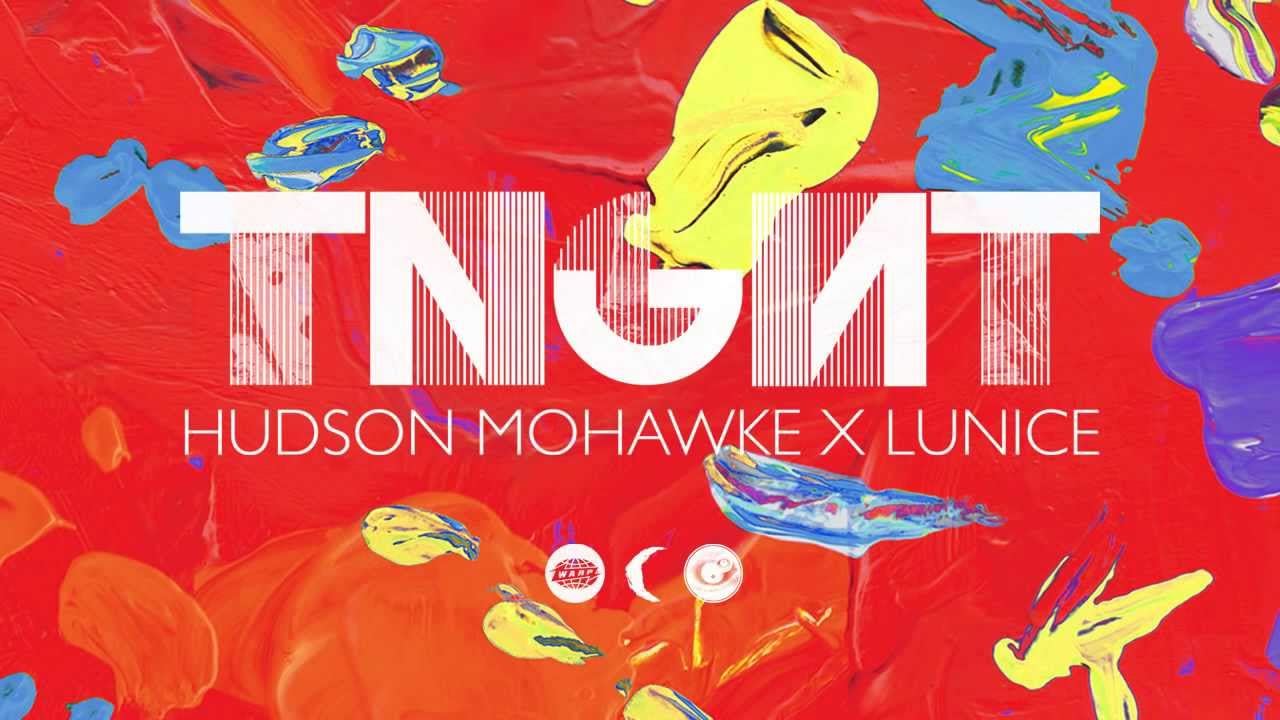 172. TNGHT – TNGHT (2012)
 Genre: EDM
When push comes to shove, it's always better to live in the moment. In 2012, when the TNGHT EP dropped, it conquered the world's dancefloors seemingly overnight. I distinctly remember attending an End Of The World party where every one of its five tracks had been pre-requested. In that light it appeared impossible to imagine a world where Hudson Mowhawke and Lunice didn't come to define the sound of the decade. Unfortunately for the duo, the pace of change proved relentless and, looking back at the decade's end, TNGHT feel entirely of their era: a successor Rustie's maximalism and a defiant move away from Dubstep's urban chilliness. Technicolor was returning to the world's dancefloors and TNGHT's explosion of hard, iridescent sound feels like a forerunner of Major Lazer and DJ Snake's chart busting success. This is not perhaps the legacy Hudson Mohawke was hoping to leave, but it doesn't diminish the quality of his work. He was intent on using a sledgehammer to crack a (your) nut: big volume, a seismic contorted hook and a Southern rap beat blasted heavy, hard and incessantly. After years spent trying to sound small, minimal, quiet and sophisticated, TNGHT were kicking the cutting-edge club doors down to put an end to broody posturing and demand that people started moving their damn feet again. The bigness of it all might be reminiscent of the worst of modern EDM, but the broken glass, haunting echoes and wonderfully off-kilter rhythms ensured that TNGHT could never be considered a dumbing down of dance music. Hudson and Lunice were thrillingly strange (just listen to "Bugg'n" if you don't believe me).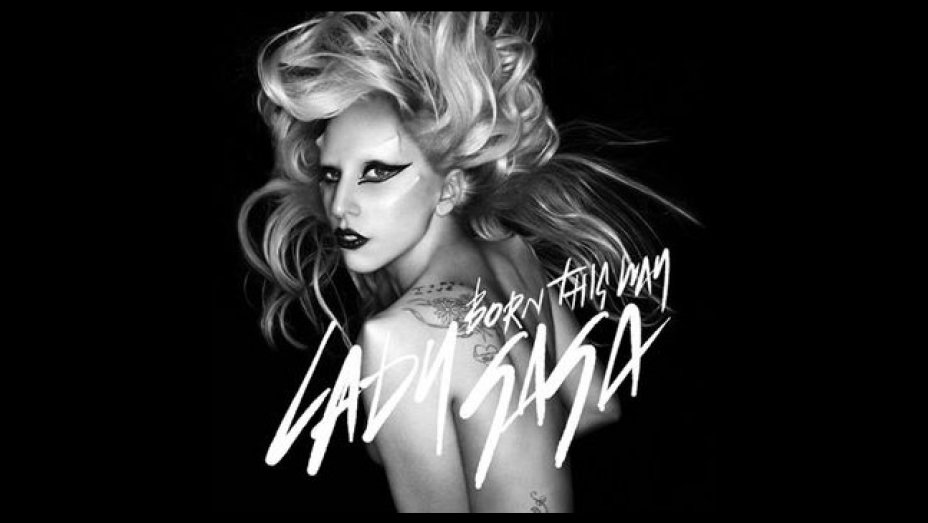 171. Lady Gaga – Born This Way (2011)
Genre: Pop
Entering the 2010s Lady Gaga was the hottest name in pop music, famed for her bewildering fashion choices and a selection of lavishly produced music videos that veered between mini-movie/art projects and gloriously ironic camp send-ups. For all her attention grabbing antics, no one doubted Lady Gaga's pop chops or vocal quality. The Fame Monster – the artfully expanded edition of her at times patchy debut – set Gaga apart as a serious artist as well as an iconoclast. Strangely, by the decade's end Gaga is no longer the talk of the town. Musically, she has failed to dominate the mainstream and in response she has made little or no concessions to contemporary pop trends. Rather than touring the globe, she has retreated into her own world by headlining her very own Las Vegas residency. In 2019, it is her acting ability and superb soundtrack work on A Star Is Born that has secured her place in the celebrity pantheon.
So what on earth happened? Well it turns out that there is a very specific sweet spot for Lady Gaga. She can be way too much and miss the mark (Artpop) and, equally, she can show thoughtful restraint and fail to capture the public's imagination (Joanne). Truth be told, Gaga hasn't released a bad album this decade, but to be a truly unstoppable force of nature, Gaga needs to do both more and less, simultaneously. In this light, Born This Way represents her high watermark: a preposterously ambitious record that rampages from underground Berlin clubs to 80s inspired stadium-ready smultz. The key is that Gaga  never lets her façade slip. She is impenetrably contrived, craven, bonkers and in beautiful voice throughout. There is both a humanity to her work and a hedonistic recklessness. She is over and under thinking simultaneously. The result is a riot of pulsating beats and hilarious bad taste that drags the listener from gay rights and female autonomy anthems into a world of daffy Latin fantasies and deafening night clubs before she ends up warbling the night away with a grand piano and a saxophonist in tow.
Born This Way never, not for one second, feels like hardwork. Whether she's imitating Liza Manelli, Ace Of Base, The Boss or the Queen of Pop, it does not matter in the slightest: it's all madcap, heartfelt and fabulously fun. The archly posed Lady Gaga (of all people) started the 2010s by reminding the world that the best pop-music needn't be remotely cool, it should just be as "free as your hair".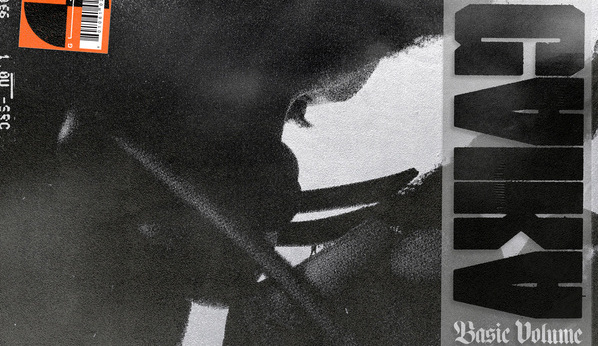 170. Gaika – Basic Volume (2018)
Genre: Electronica
Brixton native Gaika Tavares perfectly encapsulates the sound of his insidiously seductive debut with a straightforward description of his own: BASIC VOLUME serves up "gothic dancehall and industrial electronics". This is music that haunts a dark and distinctly urban emptiness. Unlike the revolutionary sound Burial pioneered a decade ago, Gaika's music isn't designed for a chilling post-club walk home through abandoned streets – BASIC VOLUME is unmistakably dancehall. Feet move and bodies will wind  (albeit in a smoky slow motion). From beneath this irresistibly understated rhythm come flashes of political violence and head down struggle, but the weight of injustice never grinds the rhythm down. Instead, BASIC VOLUME is charged by an intoxicating optimism about what can be achieved, as "Immigrant Sons" states, BASIC VOLUME wants "to see youth in rebellion" and that is what Gaika delivers. The sound of the streets, the passion of the dancefloor and righteous anger of a lost generation.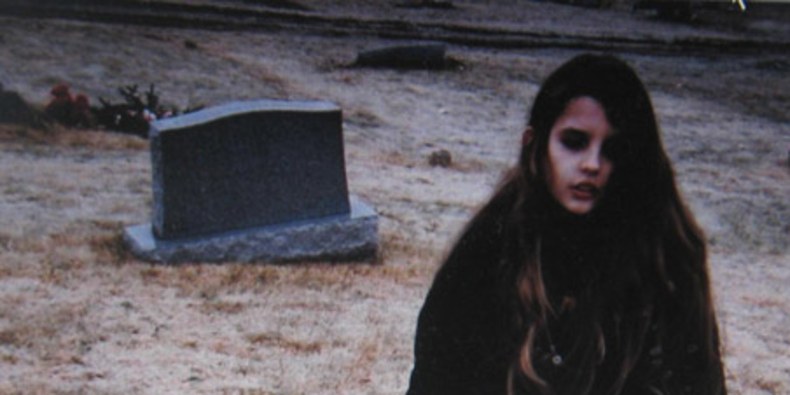 169. Crystal Castles – Crystal Castles II (2010)
Genre: Electronica
Crystal Castles were catapulted into the public consciousness in 2008 when their self-titled debut split opinion right down the middle.  Alice Glass and Ethan Kath were lauded by their supporters as edgy art-punk savants and derided by their detractors as boorish scenesters. Accusations of plagiarism surrounded the band, but the controversy only added to their already impressive mystique. The record itself, which seemed lost behind the hype and hate, was an inconsistent and frustrating experience. Fleetingly glimpses of genius caught the imagination, but dull one dimensional 8-bit rage stopped the album from being anything more than a hit and miss introduction.
Crystal Castles II is almost the polar opposite of their debut. This is a thoughtful, endlessly creative and remarkably beautiful LP. From start to finish Crystal Castles II is a more mature effort. Alice Glass is transformed from a riotous punk masquerading as a front women to a well rounded three dimensional character; as fragile and vulnerable as she is fearsome. Musically Crystal Castles II sparkles, replacing the try-hard bluster of old with richly layered electronica. The soundscapes are lusher than they have any right to be and key tracks "Celestica", "Vietnam" and "Intimate" are simply glorious. Toeing the line between The Knife, Kraftwerk and Pendulum, Crystal Castles have created an album that is as visceral as it is beautiful, achieving sonic expansion without sacrificing the raw punk energy that made their debut so enthralling. For this Crystal Castles should be applauded. Crystal Castles II is an album that is as easy to admire as it is to mosh to. This album marks Alice Glass and Ethan Kath's successful transition from musical punchlines to visionary artists, Crystal Castles we salute you.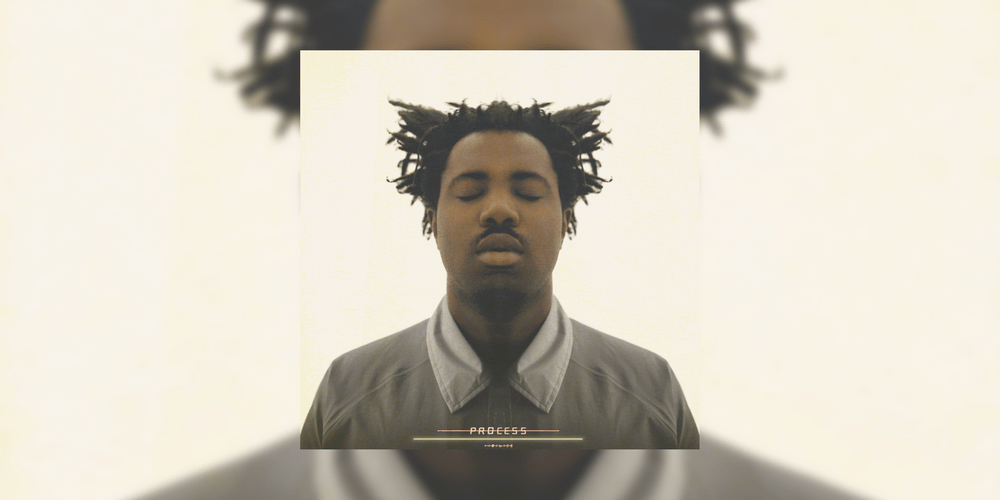 168. Sampha – Process (2017)
Genre: Soul/Electronic
It felt like this day would never come. Sampha was the angelic voice lingering in the background as London's avant-garde scene flourished in dubstep's wake, but for the longest time it appeared that his soulful croon would never reach center stage. Then, after an impossibly long wait, "Blood On Me" arrived in 2016 and sucked the air out of the room. In the blink on an eye Sampha had not only caught up with his prodigious peers (Jessie Ware, SBTRKT, James Blake), but threatened to eclipse them all. No one doubted that Sampha's debut would be haunting, but given his track record of guest spots few knew exactly how Process would sound. Would he embrace cutting edge electronics, would he be chopped and screwed for the dancefloor or would he follow Drake's lead and chase stardom? The answer is a resounding none of the above. Sampha might drift atop a selection of beautifully shattered and artfully discordant arrangements, but, at its core, Process is a straightforward soul record. One man ruminating on grief and tentatively processing an array of personal ordeals: the alien electronic soundscapes – in this setting – only add to his dislocation rather than marking him out as an auteur of the in-crowd.
167. Power Trip – Nightmare Logic (2017)
 Genre: Metal
Metal may have splintered into such a myriad of infinitesimally precise hybrid subgenres that it has become impossible to follow for the even most ardent Reddit deep diver – let alone a mainstream fan – but when push comes to shove, however alienating the sound, if the guitar work is wild and the rhythm relentless, then even the most feral assualts will find an audience. Power Trip are the perfect such example: if you liked any of Metallica's first four records, the brazen crunch of 80s rock (a little Judas Priest, perhaps?) or the rebellious, seething and strutting of the 90s legends, say, Machinehead or Pantera – then you are going to love Nightmare Logic (and seriously, what metal fan doesn't fall into at least one of those categories?). Power Trip are supplying big, bruising and incredible addictive music. Sure, it might be demonic and vicious in its extremes, but in an earlier era a thirty minute slice of rip-roaring metal this good would have been shoved down the world's throats on MTV2 and every college station work its salt. Today, unfortunately, Power Trip remain hidden within their niche. Don't let the artwork scare you off, go out and listen to this 30-minute slice of bold, brutal and absolutely brilliant metal.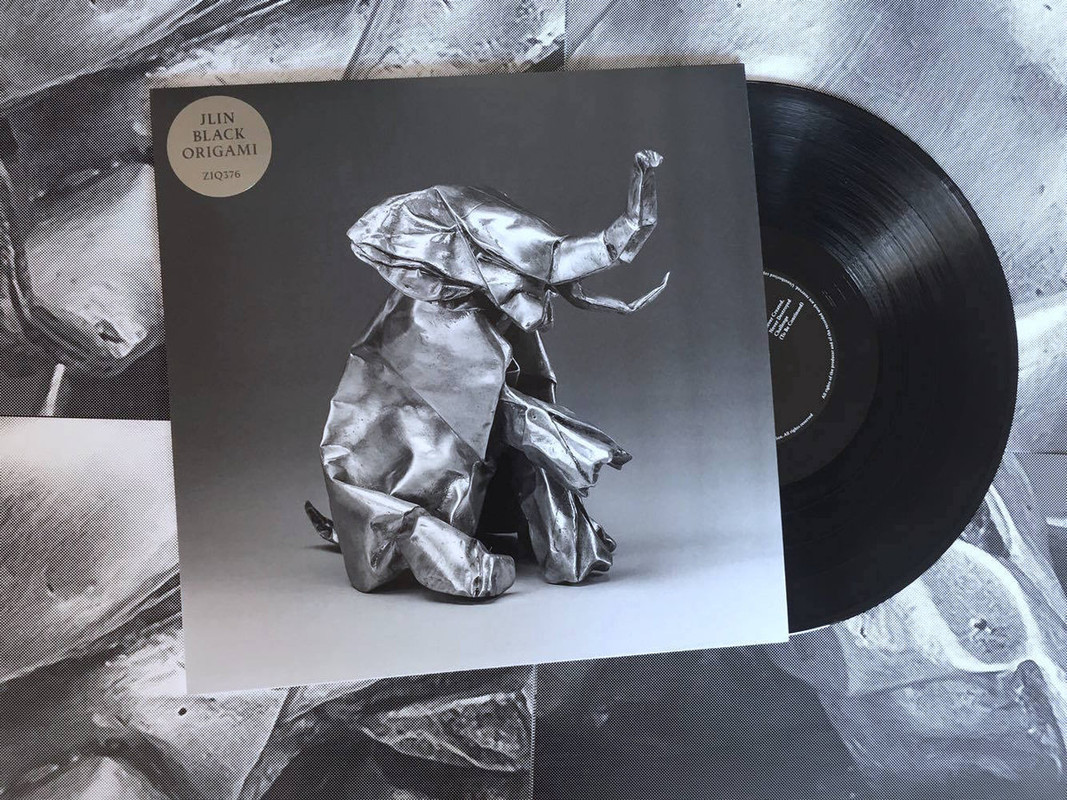 166. Jlin – Black Origami (2017)
Genre: EDM
If 2017 was supposed to be a great year for rustic (and often acoustic) understatement, then no one told Jlin. Black Origami may be less dense than its predecessor, but this is an album full of big, dark, in-your-face dance music. These beats don't so much bang, as thwack you across the back of the head and tap dance across your prone body in hypnotic lockstep. The synths have been toned down (a big improvement) and the rhythms, which have a wonderful improvised and worldly quality, have been thrust into the foreground. The results is daring music that practically glares at the listener, but make no mistake: Black Origami isn't obvious, it's a refined delicacy. In fact, as the album billows into its second half, Jlin's hammer recedes from view as the grooves begin to skip and dip with a tribal intuitive elegance ("Carbon 7 (161)"). By the time Black Origami reaches the final stretch there is no further room for argument, Jlin is one of modern dance music's most distinctive voices forging sounds hardly recognisable to those which dominated and shaped the early years of the 2010s. Neither a cheap drop merchant nor an ambient wastrel, Jlin and Black Origami represent the best of modern club culture.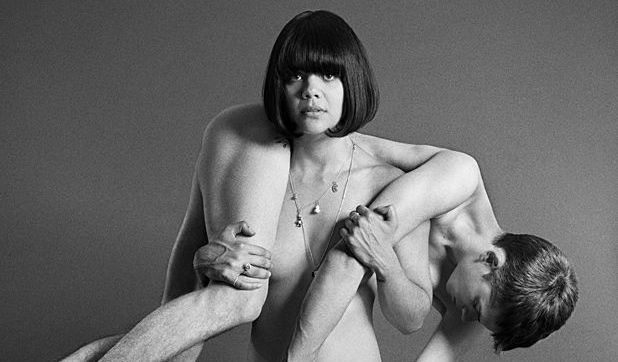 165. Bat For Lashes – The Haunted Man (2012)
Genre: Indie
Back in 2010 Natasha Kahn was perfectly positioned for superstardom. Her second album, Two Suns, was a runaway success, earning a Mercury Music Prize nomination (a big deal in the UK) and spawning a breakthrough single in the form of the gorgeous "Daniel". All she had to do was follow it up with something (anything!) – the only problem? She was struck down with writer's block. She was desperate, turning to Thom Yorke and life drawing classes for inspiration. In 2012 inspiration finally struck and The Haunted Man would arrive with its iconic cover art in tow. Natasha Khan would arguable release a more complete record a few years later (the concept album The Bride), but The Haunted Man's highs are simply far higher. The arrangements have a distorted creek as Natasha Khan tries to overcome her anxiety, apprehension and a litany of bad boyfriends to truly embrace the moment. Stripping away the self-conscious cookiness of her early recordings, Khan delivers harder and tighter compositions, irresistibly awkward grooves and a selection of stunning lyric sheets. Few albums released this decade can boast finer standouts than the enticing "All Your Gold" and the glorious show-stopping ballad "Laura".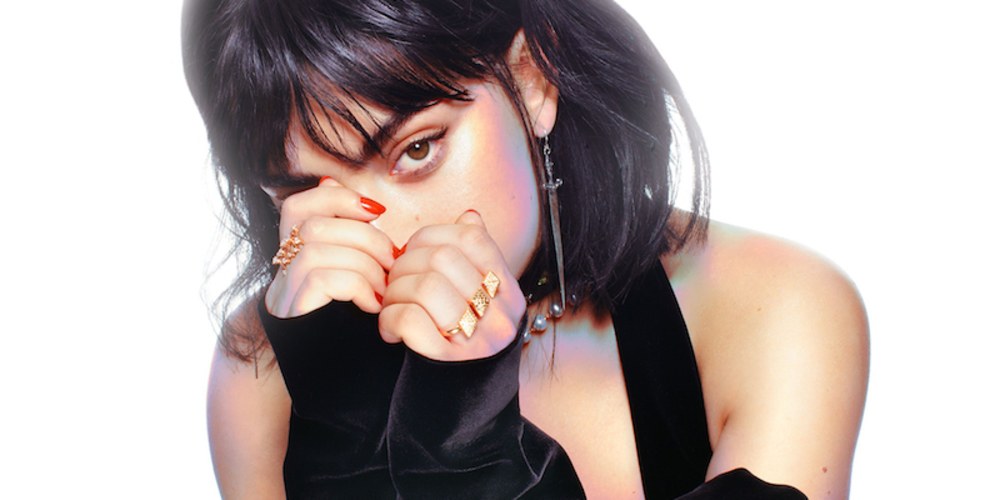 164. Charli XCX – Pop 2 (2017)
 Genre: Pop
Why does Charli XCX even bother releasing albums? Sure, 2019's Charli was a triumph, but at this stage of the game the album-tour format feels like more of a hindrance than a help to a starlet governed by fleeting impulses and overflowing with ideas. Back in 2017, the mixtape format afforded XCX freedom to try on new styles and collaborate with anyone who happened to inspire her, while giving A.G. Cook carte blache to do, well, pretty much whatever the hell he wanted to on production. The result was a thrilling pop rollercoaster that lunged from coy sweetness ("Backseat", "Out Of My Head") to wanton, fanny trembling sexuality ("I Got It"). No idea was too silly, no culture clash too awkward: Pop 2 wasn't so much a survey of modern pop – because absolutely no one was releasing music exactly like this back then – as rampage through one woman's warped candy-coated imagination. What's remarkable is that this insane, scattergun approach to creation led to Charli to release the most profoundly effecting songs of her entire career. Goading, irresponsible, but strangely loveable, Pop 2 was the mirror image of its creator.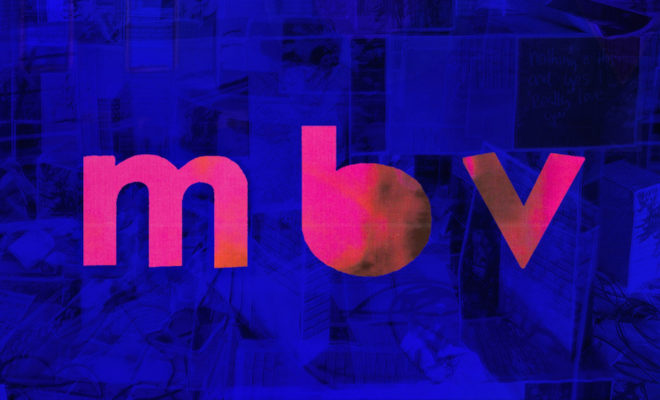 163. My Bloody Valentine – m b v (2013)
 Genre: Shoegaze
It's no secret that music fans in the 21st Century are spoiled beyond belief. The infinite storage space of the digital revolution has ensured that the past is always in competition with the present. Record stores no longer exist and, as a result, they no longer replace the old with the new on their shelves. Kids – until 2019's "Okay Boomer" wave – no long dreamt of destroying their parent's culture, instead they were free to drown in abundance and eclecticism as every scene, sound and era lay at their finger tips. There are downsides of course. It's bloody hard for anyone not named Adele or Ed Sheeran to truly be a rock star in 2019. There are so many niches now. The mainstream has been shattered and the old organs of promotion hardly function when Tik Tok and YouTube have a wider reach than television and radio. For musicians it's a mixed blessing: the old continues to thrive and revive, album sales aren't what they used to be, but at least live touring is big, big business.
So what's the point of this riff on the music industry in the 2010s? Well we have arrived at the point where the past is so ever present that we can almost forget that Kevin Shields returned to the studio and released a new My Bloody Valentine record this decade. The revolutionary outsider force who pioneered Shoegaze has somehow become a footnote in a decade of fly by night memes and routine returns (Bowie, Dre, Black Sabbath). This is no doubt a shame, because mbv was (and still is) a stunning triumph. Few chalices could be more poisoned than that of following Loveless, a near religious artefact of 90s alternative culture, but mbv does so with an effortless shrug. The listener is immediately thrown back into the woozy lattice woven world of slivering, shivering, oscillating guitar noise and dreamy, but never dreary melodies. There are plenty of new. wrinkles: a host of strange sounds emerge, the production is both more immediate and less obscure than before with lyrics that move in the exact opposite direction.
My Bloody Valentine retain their ability to make these seething, writhing, fuzzed out walls-of-noise so damn alluring. m b v is a reverie, a delicious dream state that coaxes the listener into a mysterious middle ground that would be troubling, were it not so bloody luxurious. Of course, don't get too comfortable, just when everything seems to have settled into a lovely woollen chokehold, a honking guitar riff will punctures the ceiling of m b v's pleasure dome. Better still, on the album's closing suite, Shields dives headlong into modern psychedelia by folding a pulsating break-beat (that chugs like a Victorian steam engine) into a trippier variant of My Blood Valentine's signature sound. Just when you think you've got them pegged, the old 90s legends eschew comfort and throw some Tame Impala and Animal Collective influences into the great Hadron Collider and emerge with the fittingly named "Wonder 2".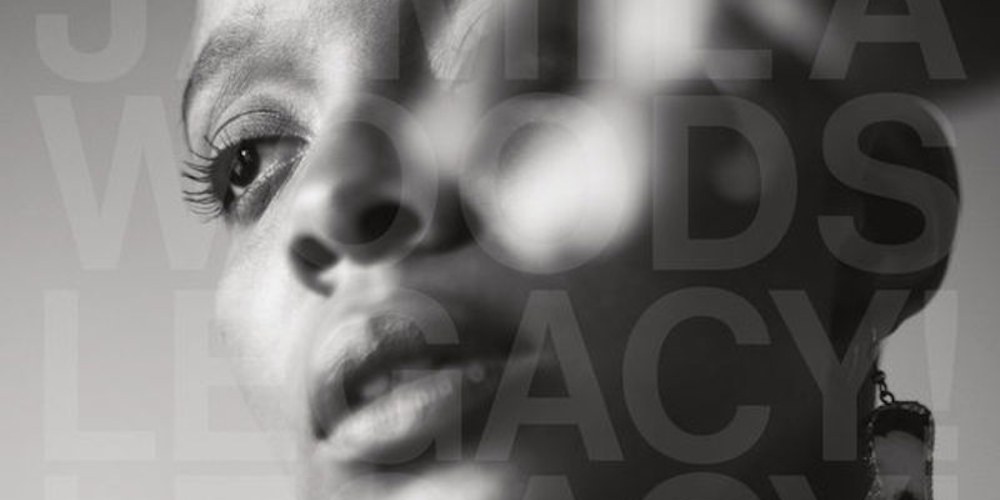 162. Jamila Woods – Legacy! Legacy! (2019)
Genre: R&B
"You will never know, never know, everything and you don't know me, couldn't possibly" – that might be the defiant tone Jamila Woods strikes on the brilliant "Zora", but Legacy! Legacy! is an album designed to let the listener in to every aspect of Woods' life and cultural upbringing. This album represents modern, multi-racial, multi-cultural Chicago, warts and all: lowkey banging beats and blemishes aplenty. The result of this unadulterated statement of self is confounding: a mix of utterly unabashed pride and a recognition of the sorrow her culture was built upon. Truthfully though, for all the deep themes, enlivening self-love and compositional complexity, Legacy! Legacy! is, first and foremost, a beautiful and enticing listen. Jamila Woods' singing voice is silky, smooth and luxurious as she slides across a raft of nocturnal jazz influenced beats. The result is something akin to tender barbwire – Jamila is controlling her seething contempt for the sake of her own psyche, but don't be lulled into forgetting the pain and deep seated hatred that hides in plain sight.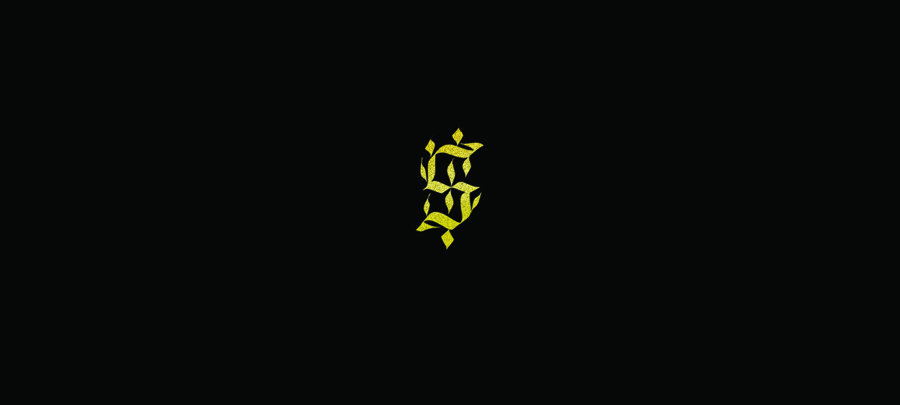 161. Shabazz Palaces – Black Up (2011)
Genre: Rap
Isn't it strange how the worm turns? By the end of the decade, under the influence of Kendrick Lamar, the influence of jazz would return to hip hop as rappers embraced a more authentic, conscious and earthy approach to music making. At the decade's outset, one of the genre's finest MCs, Ishmael "Butterfly" Butler, would ditch the jazz influences of Digable Planets to return to the rap game as a part of the experimental hip hop duo Shabazz Palaces. His new soundscapes were alien, electronic, disjointed and terrifyingly empty. Relishing a newfound anonymity and inhabiting a broken landscape, Butler would put his head down as he delivered his foreboding sermons: "The nights are getting stronger and the days are getting longer/The building getting bigger/Outside getting smaller/The lies are getting truer and the truth is getting brighter/Things are looking blacker/But black is looking whiter".
Unpick the knotty rhymes and double meanings and Black Up appears utterly prophetic and, if anything, more relevant in 2019 than it was in 2011. Shabazz Palaces' vision is both harrowing and alluring, everything is ever so slightly off kilter, but Black Up never jars. After all, the goal was always to expand minds and subvert expectations, rather than terrify.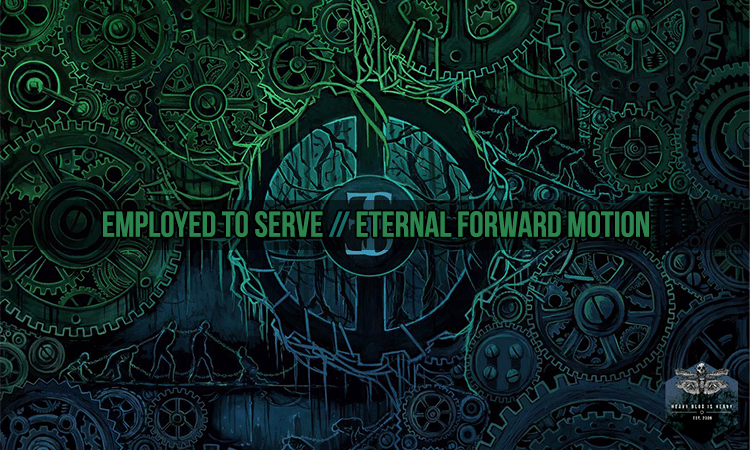 160. Employed To Serve – Eternal Forward Motion (2019)
 Genre: Metal
If you get the chance, go and see Employed To Serve live, you will not regret it. They were one of the undoubted hightlights of an excellent All Points East line up this year and a large part of their live prowess comes from the brilliant Eternal Forward Motion. Employed To Serve's latest album feels thrillingly present tense. For all it's rich grooves and carefully constructed pummellings, this is a record that feels like it is being played live in your eardrums. The vocals have a wonderful first take feel. They are scratchy and desperate, providing the perfect contrast to (and set up for) those gloriously elastic headbanging bass grooves that arrive seemingly without warning. Eternal Forward Motion is one of those crafty little albums that manages to throw you into the heart of maelstrom in its opening seconds, leaving you unanchored and overwhelmed thenceforth. The whole experience feels utterly chaotic, but upon reflection you realize you are infact being careful guided from one extreme of barbarity to the next by a masterful rock band.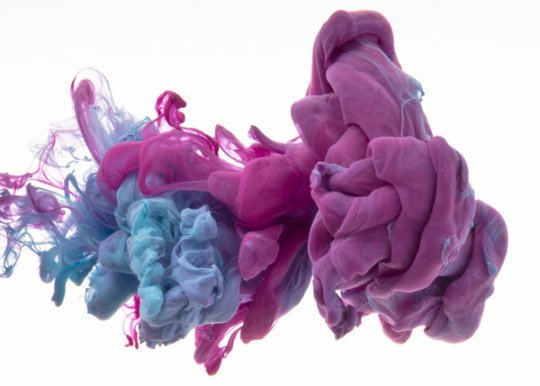 159. Future – DS2 (2015)
Genre: Rap
For a while there it genuinely seemed like Future had peaked with "Same Damn Time" and, for all his warped melodic instincts, he'd never release a satisfying start-to-finish project. That couldn't have been further from the truth; by the mid-2000s Future was the rap world's most in demand voice. His slurred hooks and blistering (often nonsensical) verses had come to define the trap era: where a toxic cocktail of prescription pills, downers and cough syrup had turned hip hop into a nightmarish land of paranoia, sleepy psychedelics and wild hedonism. Future was a made man after "March Madness" and DS2 was both his victory lap and the moment when he proved, beyond a shadow of a doubt, he was a true albums artist.
To be perfectly honest, if someone where to ask me what hip hop sounded like in the 2010s, I would not point them in the direction of To Pimp A Butterfly, My Beautiful Dark Twisted Fantasy, Take Care, ASTROWORLD or even Culture – only DS2 perfectly captures the blend of futuristic-but-macabre sonics, instantly quotable hooks and the enlivening effect of (deep breath) percocet, benzos, molly, codeine, black tar heroin and all the rest. Love him or hate him, Future was a visionary – and if you want to sum up an entire decade in a single lyric, look no further than: "I just took a piss and I seen codeine coming out/We got purple Actavis, I thought it was a drought".
158. CHVRCHES – The Bones Of What You Believe (2013)
Genre: Synth Pop
The Bones Of What You Believe set an impossible standard for the Glaswegian trio Chvrches to live up to. Simply put, this album represents pure synth pop perfection. Full of complex lyrics, bruising synths and immaculate hooks – as well as a star making vocal performance from Lauren Mayberry – this was the very definition of arriving full formed. It's a near impossible feat. Every beat pulsates perfectly and every high is underwritten by a tragic low. The production is slickly pitched, but the synths stab so hard and with such energy that Chvrches retain their ragged indie cred. It's no surprise that in the build up to this album's release, Chvrches shattered all sorts of independent radio request records – the band practically ruled Amazing Radio for an entire year. Like The Strokes before them, Chvrches have been left to wonder where on earth you are supposed to go when your starting point is so clearly your final destination.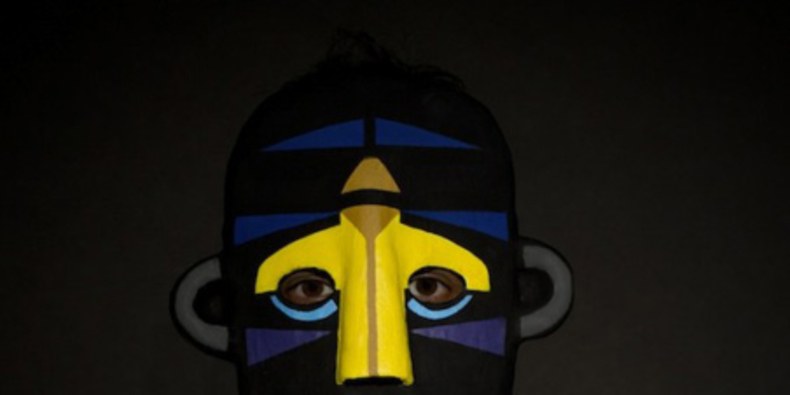 157. SBTRKT – SBTRKT (2011)
Genre: Electronica
Apologies for the anecdotal aside, but it simply has to be said: living in London at the turn of the decade was an absolute pleasure and a privilege. There is nothing quite like being in the right place, at the exact right time to bear witness to a key evolution in the city, the nation and the world's sound – not as some chin stroking outside observer, but as a maniac on the goddamn dancefloor. From Rustie in Glasgow to FWD, SBTRKT, Burial, James Blake, Sampha and Katy B in London, catching the maximalist and post-dubstep wave of innovation in person was like nothing else (and the grime revival hadn't even started yet!). SBTRKT and his stunning debut holds a special place in every Londoner's heart, because this debut album perfectly captured the transition from the innovative outsider-fringe to the invisible hand guiding mainstream tastes. With Sampha and Jessie Ware at his side, SBTRKT's haunting R&B spoke with great resonance to the solemn post-club urban anxiety of Burial, but also to a more optimistic and joyous embrace of dance culture (best represented by Katy B). SBTRKT was both the arch outsider and a cosy insider simultaneous. His grooves were utterly insidious and the vocal hooks he employed proved both humane and irresistible. The results were chilling and warming: loving music born of the alienation and imposing emptiness of our concrete jungle.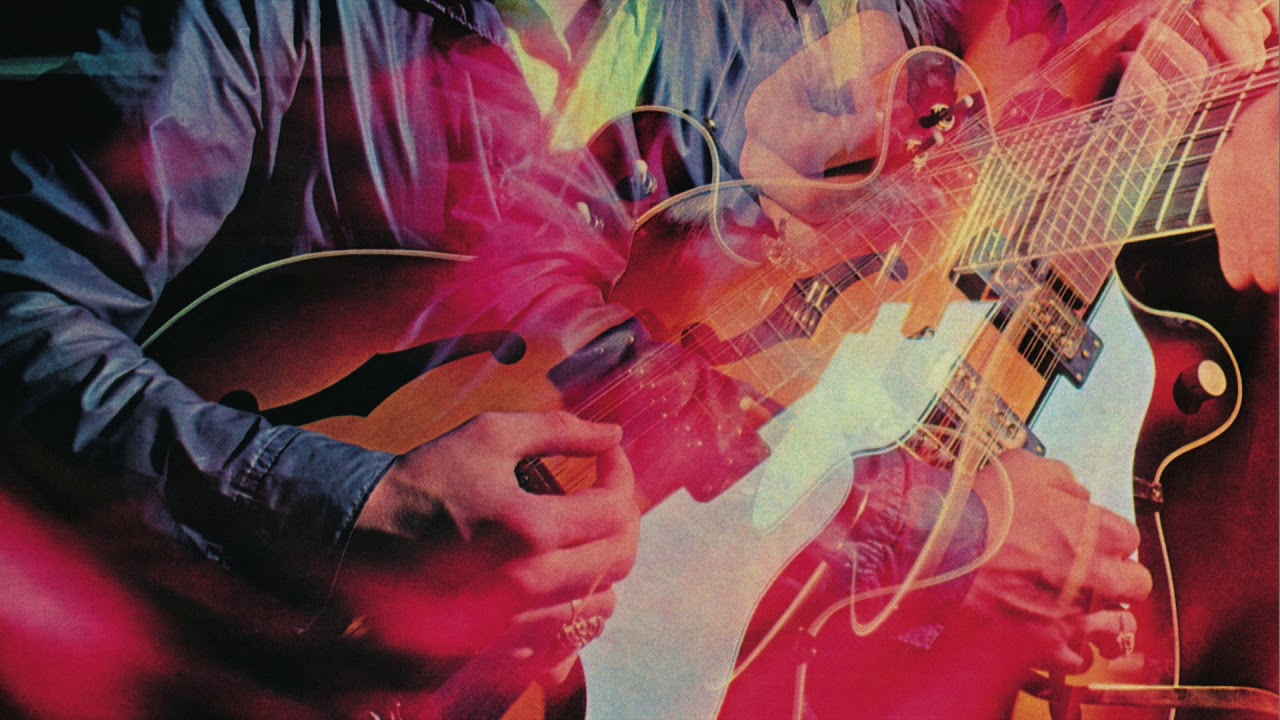 156. Chromatics – Kill For Love (2012)
 Genre: Indie
It's hard to avoid punching the air when the reverb laden, slow cooked, opening riff of "Into The Black" shatters the silence and introduces Kill For Love to the world. Improving upon perfection is impossible, but Chromatic's resonant and lingering interpretation of Neil Young's classic rumination on the folly of rock and roll's obsession with wanting to die before you get old somehow manages it. It's to Kill For Love's immense credit that after starting with such a sublime and poignant cover, the album's original compositions more than stands toe-to-toe with Young's totemic cut. Chromatics are one of those wonderful bands whose detached and icy understatement proves more powerful than any number of warblers who cannot help but wear their emotions on their sleeves. In the wrong hands these dreamy ruminations would feel immaterial or dull, instead Kill For Love hits the listener in the gut with a hard and unmistakable thud. The more distant and elegant the arrangement, the more ghostly and resounding the effects: the key to it all lies in the band's interaction with the silence that surrounds them. They are not a shot of light in the darkness, but more an insidiously beautiful confidant hanging on by the finest of threads ("and if you love me like you say, take this book and burn the page/The rain will wash away the ashes, on the eastside of my heart").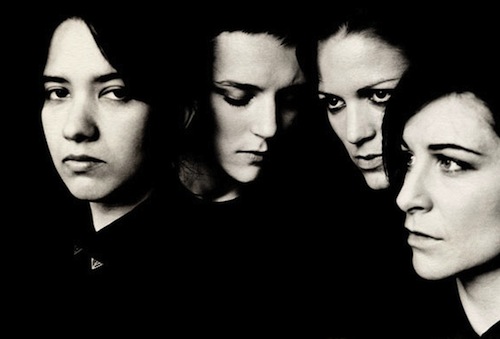 155. Savages – Silence Yourself (2013)
Genre: Post-Punk
Like feral, demented hell spawn, Savages' assault is austere and unrelenting, building on the post-punk sound of the late 70s these ladies are on a mission to silence the mind numbing, self-involved chatter that defines youth culture in 2013 (that's not a personal reading of the band's sound, Savages come complete with manifestos). Imagine an enraged Siouxie Sioux fronting a grimly atmospheric torture chamber of churning, slicing guitar sound. Silence Yourself is not for the faint of heart. Introducing themselves to the world by screaming "Shut Up" over a deliciously scuzzy and tubular riff, Savages instantly became an essential, haunting live act best seen in crowded smoke filled bars. In the dark, cloaked in the shadows, their gruelling sound truly comes to life. On record they satisfy a desire that countless music fans have expressed: delivering music with passion and clear intellectual purpose. This is guitar music that means everything to its creators: they are for and against – there is no middle ground.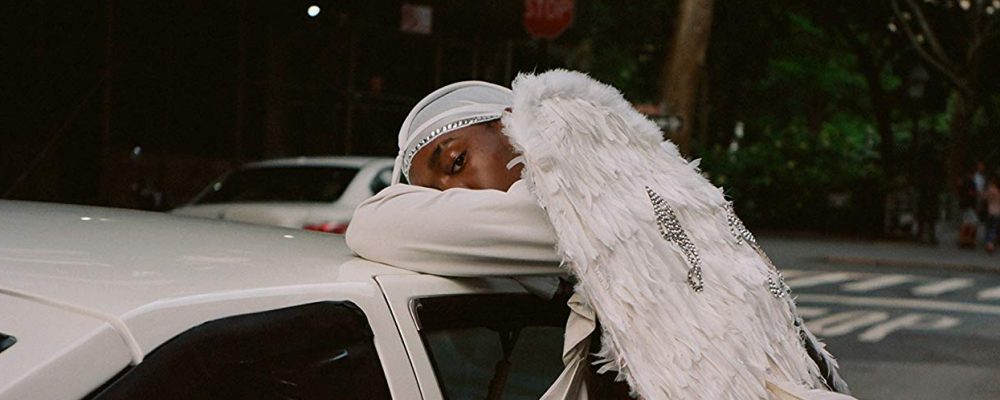 154. Blood Orange – Negro Swan (2018)
Genre: R&B
Dev Hynes has truly come into his own since moving to the United States. He has become the go to producer for luscious, 90s inspired, but utterly modern R&B production. Using his outsider's eye, his music has provided a nuanced commentary on race, violence and sex in America. If there is a criticism, it's that his sumptuous sonics have yet to lead to classic album. Negro Swan arrests this concern. Blood Orange latest is a restrained, but soulful exploration of norm shattering sexuality. Dev has found his calling: he sees the beauty in bruised and discarded flesh. The arrangements are divine in their airy exploration of jazz-infused-soul unwritten by hip hop beats and pop melodies. The power of self worth and the love of his fellow human beings shines so strongly from these gorgeous concoctions that, even amid the pain, it proves impossible to deny the charm of Negro Swan.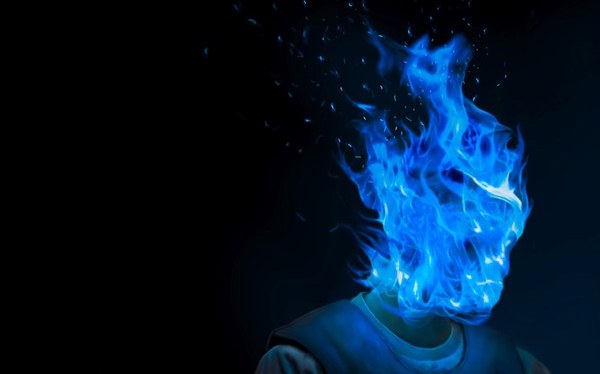 153. Dave – Psychodrama (2019)
 Genre: Grime
"I've got a flame in my mind that I've got to fire-fight". This is Psychodrama's core tenet. Dave is being driven slowly insane by the pressures of providing for his fatherless family while his friends die in the street or serve time. His blessing and his curse is that he's shrewd enough to scrutinize his environment. The pressure to constantly exude a brutalistic masculine image and the weak cultural excuses for domestic abuse are remorselessly critiqued, but so are the societal traps: racism, both overt and intentional as well as unconscious and institutional. In this sense, Dave sitting on psychiatrist's couch is eerily reminiscent of that other great image in UK rap canon: a teenaged Dizzee Rascal slouched alone in the corner, just sitting and watching his world burn. This, after all, is the greatest tragedy: to be so aware, so proactive, so "woke", but so helpless to change any of it.
So what's a young man to do? The answer, according to Dave, is the same as it ever was: work harder, work smarter and be better ("I didn't get 99 marks in English, cause I was faking it/I got 98, cause I don't know what a vacation is").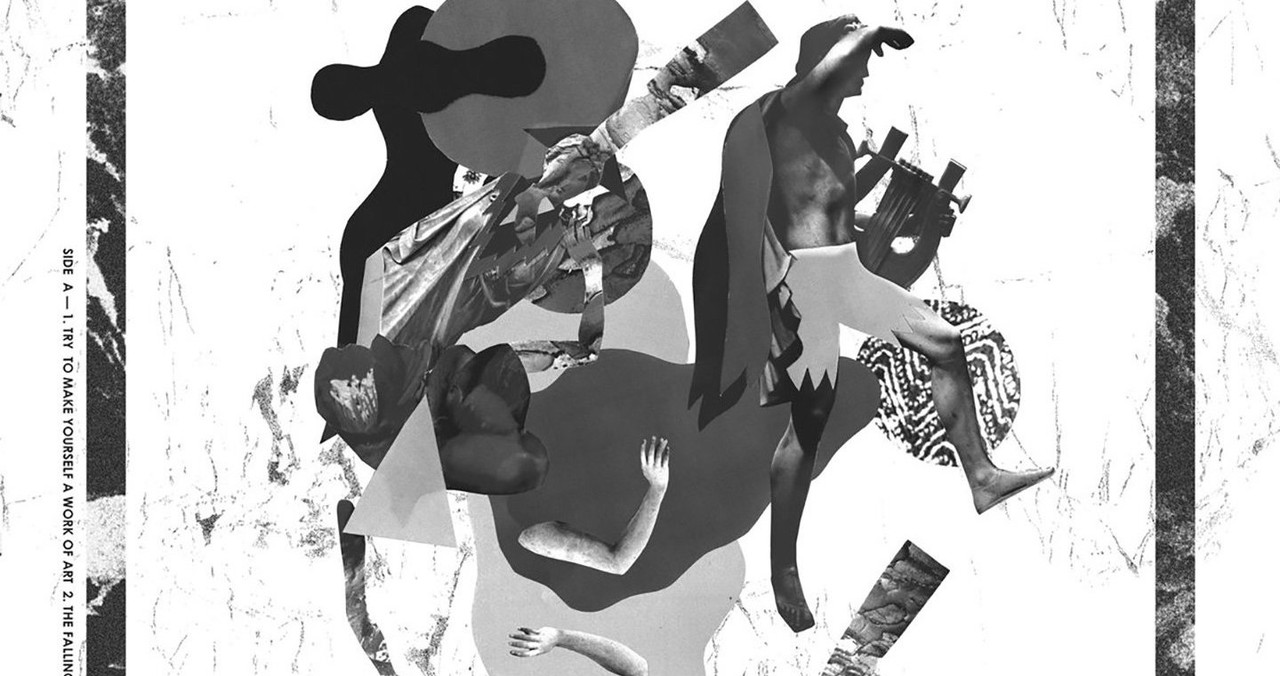 152. Julia Holter – Tradegy (2011)
Genre: Electronica
Hailing from Los Angeles, Julia Holter threatened to fly under the radar for many years. Having graduated from CalArts the composer, producer and singer/songwriter set about releasing three independent albums without much fanfare. It's was perhaps unsurprisingly that a defiantly ornate and abstract composer, who sought beauty in chilling, grooveless arrangements, might not find a global audience, but what is truly shocking is that her debut proper, Tragedy, really did breakthrough to the mainstream. It starts obstinately enough. Three haunting, slow and hulking instrumental compositions miraculously hang in the air as she begins to tell the tale of Hippolytus by Euripides. It should be alienating, but it's proves utterly engrossing. Strings and flutes lead the listener through this intimidating malaise until, midway through the album, Holter's singing voice is revealed. Her tone is beautiful, but crooked, matching the mirage-like unease of her compositions. Tragedy quickly migrates from a worthy art project to something harrowing, furtive and humane.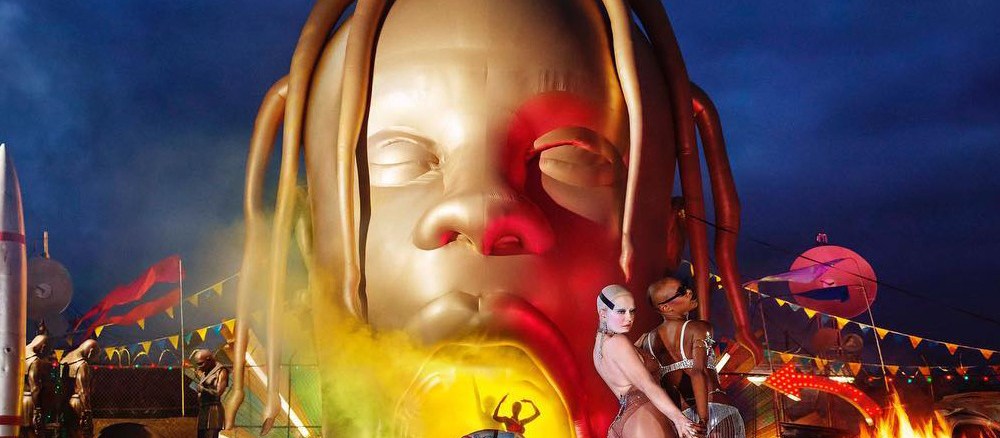 151. Travis Scott – ASTROWORLD (2018)
Genre: Rap
Modern rap fans are labelled fickle all too easily. The pace of change in hip hop is unremittingly ferocious. Street level trends become club dominating anthems in the blink of an eye. There will always be some gormless money-maker willing to yell the new slang over old beats in search of their 15 minutes of fame. The same fans who love you today, will be gone tomorrow, but not so for Travis Scott. His concerts might be charged by youthful mosh-along energy, but his latest record is an uneasily delightful spin on nocturnal hip hop. Smoke fills the air, technology distorts the sound and the mind slowly bends as Travis Scott serves up an hour's worth of anti-bangers. The influence of Kanye West and Drake looms large in both the production and flows, but it matters little. Scott is his own man and he is a man of the people – more specifically the youth, who have singled the rapper out as their guiding light. And he's a fantastic choice, ASTROWORLD is a head-trip that rewards investment and eschews cheap thrills (while, however confoundingly, spawning more stampede inciting arena-level-hits than any of its platinum selling rivals).