The Top 200 Albums Of The Decade (#20-1): Kendrick Lamar, Kanye West, Daft Punk, More
December 18, 2019 | Posted by
The moment has arrived, it's time to reveal the top 20 albums of the 2010s – who will come out on top? There's only one way to find out.
Before we uncover this decade's finest LP, remember to catch up on what has gone before by reading PART ONE (200-176), PART TWO (175-151), PART THREE (150-126), PART FOUR (125-101), PART FIVE (100-81), PART SIX (80-61),  PART SEVEN (60-41) and PART EIGHT (40-21).
Disclaimer: I haven't heard every album released in the last decade (obviously) and (as of today) I have shortlist of 400 albums that just missed the cut. So, in other words, this was a near impossible task. Occasionally, when a pair of albums by the same artist represent two sides of the same coin, I have included both as a single entry. This decision was made so we could spread the love to as many artists as possible and avoid repetition.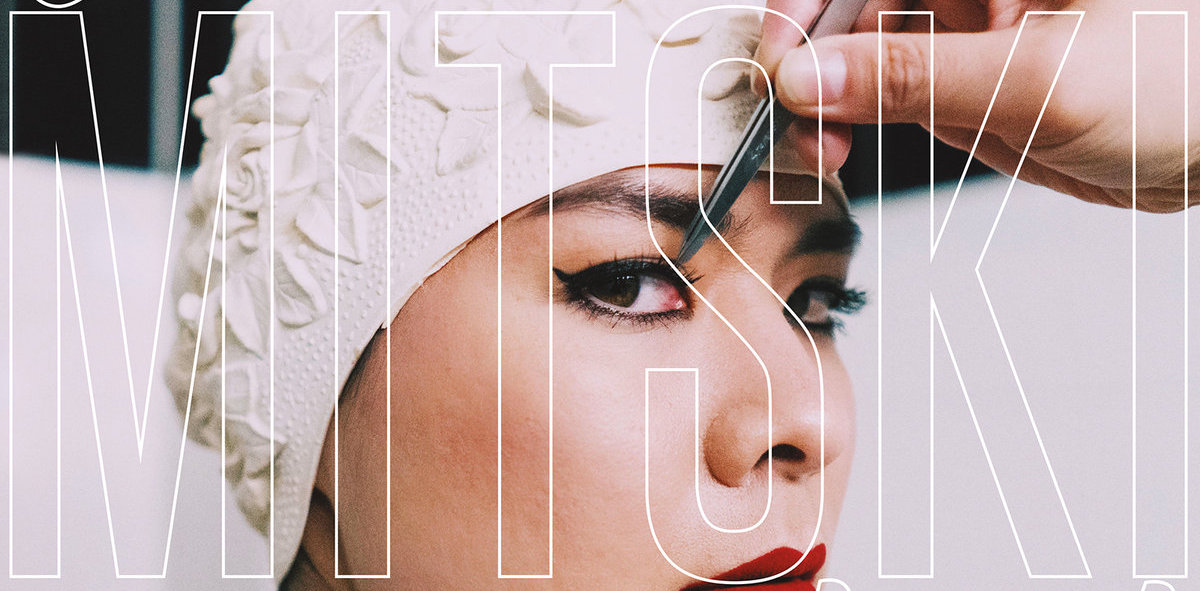 20. Mitski – Be The Cowboy (2018)
 Genre: Indie
"I'm geyser, feel it bubbling from below". Mitski might be the master of the indirect arts, but in that one sentence she has perfectly captured her own brooding aesthetic. The surface of these terse sorrowful songs screams restraint and chilly severity, but scratch and scrape a little deeper and you discover an unstable fission of explosive angst, unspoken disdain and sexual-tension teeting on the verge of eruption. Like its brilliant predecessor, Puberty 2, Be The Cowboy is at its best when these dissatisfied fragments are shot out like shrapnel from an explosion of scuzzy, reverb laden guitars. Mitski exceeds her previous work in two decisive ways. Firstly, the tracks here are shorter, sharper, more melodic, but, somewhat miraculously, no less dreamily expansive. Secondly, the shortened format allows Mitski to experiment freely without sacrificing any sense of coherence. In this light, Be The Cowboy is a mournful magpie, a sublime scavenger, hopping from confession to confession and heartache to heartache.
2018 saw more inventive albums released than Be The Cowboy and featured artists who spoke more succinctly to the moment we inhabited than Mitski could ever hope to, but no album or artist came close to achieving this level of poignancy. Music is about moving people: be it their hips, their lips or their tear ducts and Be The Cowboy is an assault on all three (but particularly the latter). Mitski devastates. When her mood darkens she reduces audiences to rubble, when she cuts loose you cannot help but crack a smile and, when she lingers on a lonesome thought, the air is sucked out of the room, the earth stops spinning and time stands still.
Be The Cowboy is an incredible achievement, but not an intellectual one: despite its artistic trappings, this is a debilitating gut punch whose phantom ache will haunt listeners for decades to come.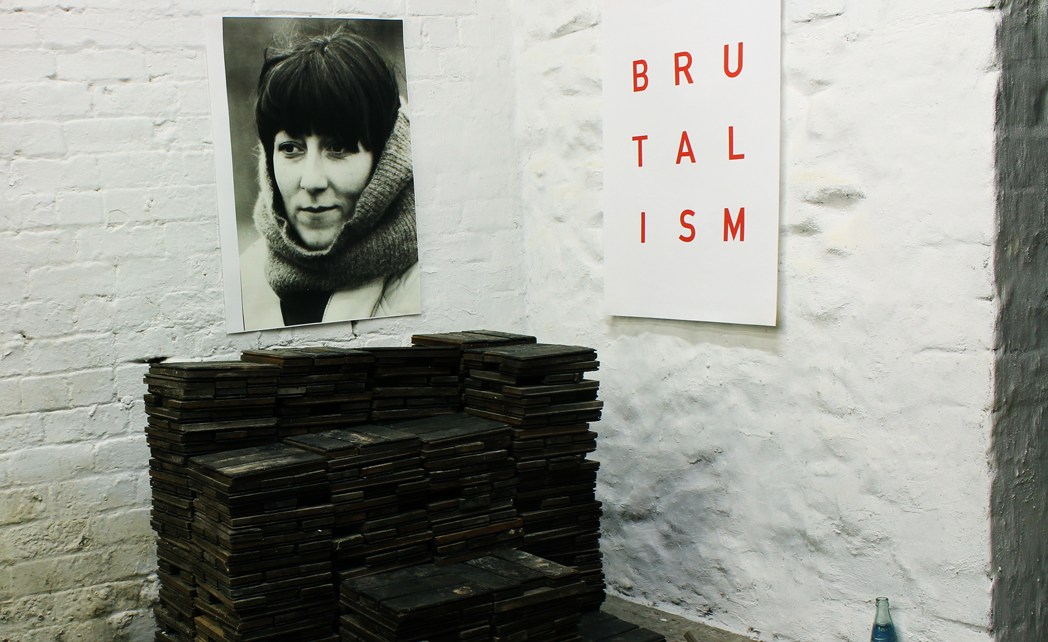 19. IDLES – Brutalism (2017)
Genre: Punk
"Sometimes the best punk music isn't made by the artists who can scream the loudest or play the fastest, but by those that can most wholeheartedly convince the listener that they've been bent to breaking point. Brutalism is the sound of grinding teeth, Joe Talbot is practically foaming at the mouth, but he doesn't quite explode, this album is held on the very verge of coming apart at the seams. Strangely, this unhinged tension helps IDLES read British society the riot act better than any explosive diatribe ever could."
That is what I wrote upon Brutalism release and it still holds true, but what I could never have predicted is how these strange, angry, but humane Bristolian punks would become the most important band in Britain today. IDLES are conquering metal and pop festivals alike, they are headlining 10k plus venues and they are spreading their message of love and acceptance in the face of crippling pain (be economic, political, cultural or racial). What I missed back in 2017, even while praising Brutalism to the hilt, was that sense these short, snappy, angry songs had such potential to rally a legion of likeminded souls. IDLES don't just offer catharsis, they write anthems capable of uniting austerity Britain in screaming, sweaty, sweltering solidarity. Young and old, rap and rock, black or white, people flock to IDLES and to Brutalism – this is music so ferociously urgent that an entire generation feels compelled to stand behind it.
18. PJ Harvey – Let England Shake (2011)
 Genre: Folk Rock
PJ Harvey has always been a little strange; she knows it and we certainly do. She can be caustic, macabre and almost grotesquely honest. She is also capable of producing truly beautiful music. However, even in her lightest moments, you would struggle to say she ever produced anything delightful, and yet, Let England Shake is just that. These songs are beautifully composed slices of folk-influenced-pop that just so happen to tackle the psychological wounds inflicted on the British nation in the wake of the First World War.
This should be a jarring and potentially tasteless approach, but it is anything but. Let England Shake taps into a great pagan British heritage of underwriting the seemingly naïve with the most horrendous unease. Like The Wickerman as a rumination on the death of millions, Let England Shake is seductive, scornful, faye and underwritten by a righteous anger that never manages to infect the instrumentation. Perfect for a nation taught to "grin and bear it" from an early age, where the national motto might as well be "mustn't grumble". PJ is in beautiful voice even if her tongue is razer sharp on this, her most poignant and ambitious release.
Unsurprisingly, The Mercury Prize winning Let England Shake is one of the Great British records. Playing directly to the English psyche – our history of violence – while engaging with the post-war European intellectual tradition, PJ Harvey has created a seminal record. One that is at times terrifying (with its use of ghastly imagery and grave subject matter) but also serenely light in its delivery. Harvey sings "England's Dancing Days Are Done" on the album's title track, and while that may be the intention, this record is anything but maudlin. Let England Shake is a vibrant shimmering pop record complete with inescapable, albeit macabre, hooks. This is the sound of an artist pushing herself emotionally, artistically and intellectually; creating something that feels both poignant and original. Let England Shake is a ten out of ten record in the UK as it plays directly to our cultural history and national identity, but make no mistake, this is a poignant LP whose core message is capable of resonating in any nation touched by the ravages war.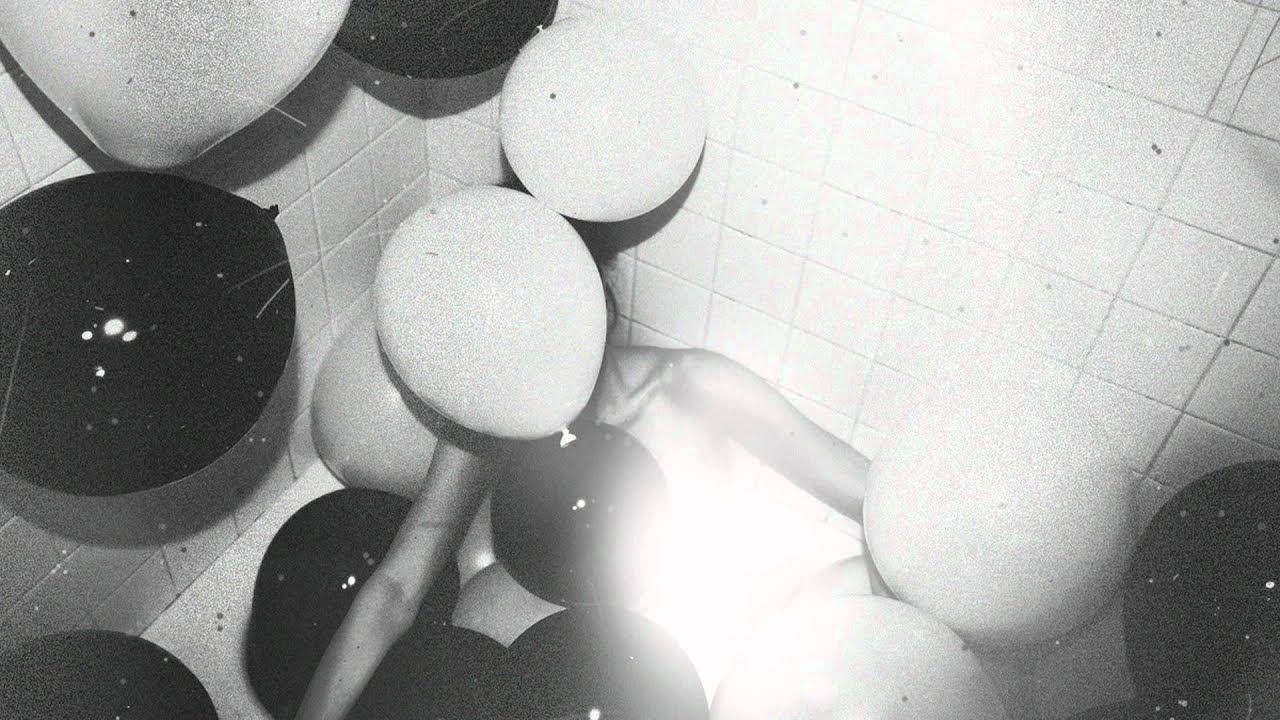 17. The Weeknd – House Of Balloons (2011)
 Genre: R&B
Now that Abel Makkonen Tesfaye is one of the world's biggest pop stars, collaborating with the glitterati and topping the charts with even his most under-baked efforts, it's easy to forget just how otherworldly and astounding his debut was upon release. House Of Balloons, the first of a trio of mixtapes that would see The Weeknd headlining arenas without even releasing a proper single, remains the singer's mission statement and masterpiece.
There are two things you need to know about The Weeknd: he loves to get high and he loves to fuck, preferably at the same time. House Of Balloons is a long slow seduction, a drawing in of an unsuspecting victim into his world of murky, back alley, lightheaded and thoroughly sordid adultery. It would be easy to listen to the submersive beats and thick, smoky soundscapes of House Of Balloons and be repulsed. Abel Tesfaye is a predator after all, but he is not a blaggard or an abuser. He seeks pleasure and he offers it unconditionally. He will hold you hand as he guides you through the shifting sands, paranoia and twisted visions of fucking while high as a kite. Abel never brags about stealing your girlfriend and he never deals in misogynistic tropes, he is purely obsessed with the moment and the raw experience.
There's no denying the repellent undercurrents of House Of Balloons, nor does Abel attempt to defend or justify himself: this is a work of pure carnal escapism, divinely sung, immaculately produced and utterly addictive from start-to-finish. Like sipping from a poisoned chalice, House Of Balloons exchanges a momentary high for a long agonizing ache ("Even though you don't love me, just tell me you love me/Bring the drugs baby, I could bring my pain").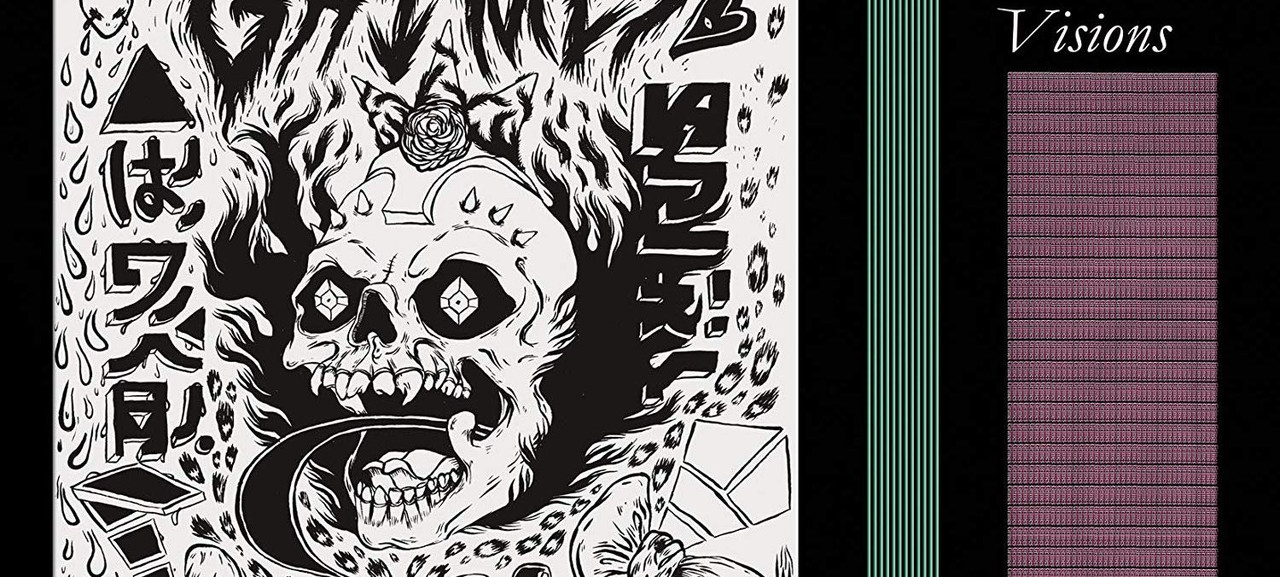 16. Grimes – Visions (2012)
Genre: Art Pop
Grimes exists as an otherworldly elven sprite, less a pop star and more a woodland witch-deity worshipped by a legion of imitators. In 2019 modern outsider art-house pop is shaped in her image, to the point where it is almost impossible to imagine a time when Grimes was truly under pressure to deliver, but back in 2012, Oblivion was a life or death release. "Vanessa" had dropped in 2011 – it is still one of Grimes' finest singles – and she had the world's undivided attention. It was time to put up or shut up – and Grimes had to come through with an album that was more an exotic, idiosyncratic curiosity: Visions had to be coherent, bold and brilliantly executed. Of course it was all that and more. Visions is an immaculate display of delicacy and deft pop-nous. Faye, swooning, illusive, but also thrilling dense with its layers-upon-layers of stately synthetic sound, Visions felt like the arrival of a new mysticism: an alien life form had landed, singing a siren song in a strange half-understood language invoking an airy naturalism underwritten by these strange steely undercurrents.
Like a ghost in a machine, Claire Boucher offered a glimpse into the future: a harmony of man, machine and algorithm that feels far more timely in 2019 than it did in 2012. Of course it's all an illusion, anyone who has had the pleasure of seeing Grimes live will know that she's a one woman show – looping, contorting and manipulating sound in her own singular and strangely human vision. After all, what's more earthbound than a dose of paranoid romance?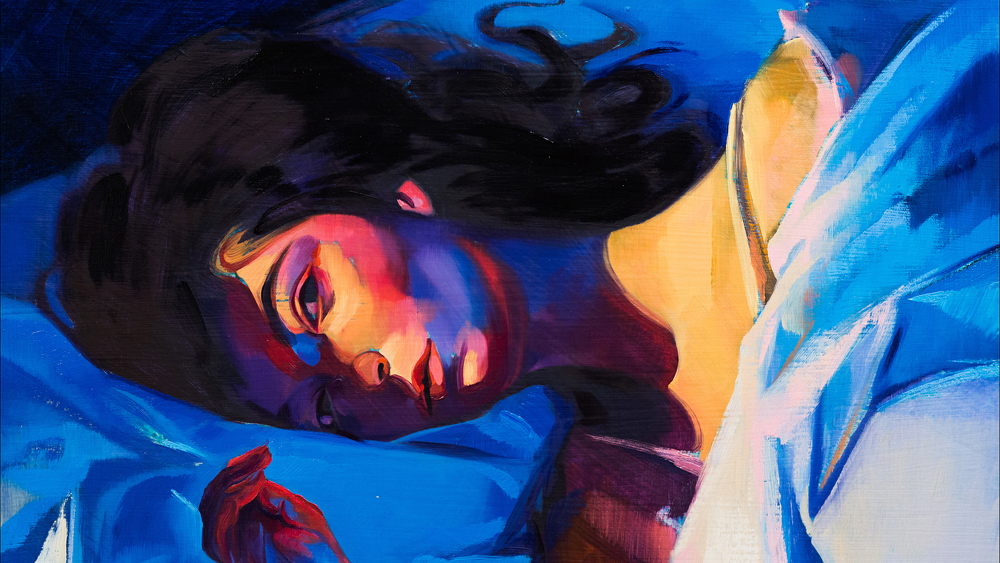 15. Lorde – Melodrama (2017)
Genre: Pop
Pure Heroine should have been an impossible act to follow. Lorde was the perfect teenage know-it-all, too clever by half, arriving with a perfectly realized sound and a disdain for the opinion of her elders. And yet here we are, while the rest of the world (including her friend Taylor Swift) is still imitating the poses struck on her debut, Lorde has cast off the shackles of her youth and exploded onto the dancefloor while embracing a vulnerability and neurosis that defies the invincibility of her teenage years. Melodrama is a headrush that sees the Kiwi scrambling to outrun her demons, stumbling into fresh fucks on the dancefloor, clinging to the illusion of these perfect romances with imperfect partners, falling into despair and recovering in the arms of the one woman who'll never leave her side.
Lorde has cast herself as the tragi-majestic figure of the woman who dances alone. She may crash from one perfect place to the next, but she knows that, sooner or later, the rug will be pulled and she'll be left to lick her wounds alone. So in this light, Melodrama captures the moment when her high heel breaks, her lover's lies are exposed and she finds herself hurtling towards the hard floor – but before she collides, as she careens downward, there is a moment of serenity: a chance to appreciate the raw rush of the moment when her hips first met his and they genuinely believed that they'd die to defend one another. This is Melodrama: true present tense pop music.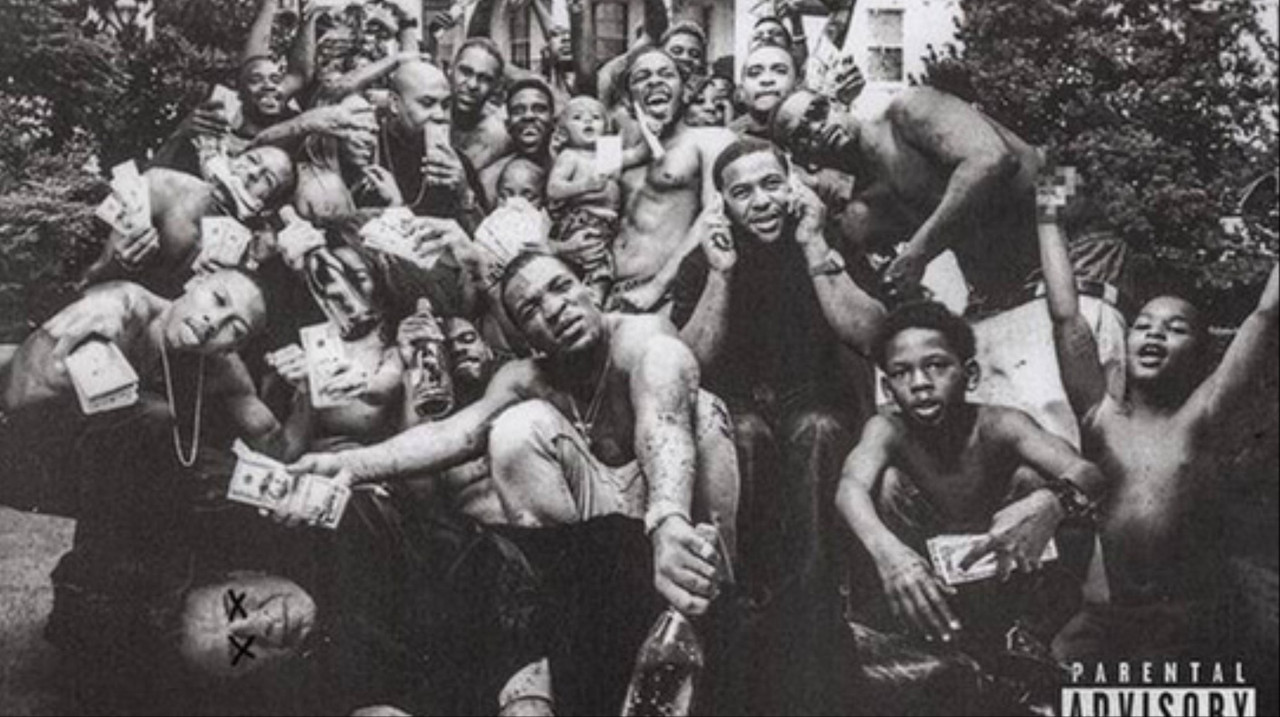 14. Kendrick Lamar – To Pimp A Butterfly (2015)
Genre: Rap
To Pimp A Butterfly may well be the most important, timely and revolutionary record released in the 2010s. There is no doubt that in its wake every credible black artist had to reconsider his or her approach. Naturalistic instrumentation was in and a love of jazz, funk and free-form poetry was rekindled. Suddenly every great visionary black artist, from Ashby and Heron to Parliament and Thundercat, were the go to reference points for aspiring conscious rappers as a new wave of musicians embraced a political and thoughtful bent while millionaire megastars like Jay-Z could no longer rest on their high flying, luxury brand laurels.
Kendrick Lamar's importance and brilliance is undeniable, but when returning to this album and my original 8/10 review for To Pimp A Buttefly, my feelings about the music itself have not changed (even if I might bump the score up one). TPAB is magnificent, timely and vital – its best tracks still sound stellar and pleasingly unpredictable, while certain works (most notably "Alright") have taken on a more profound social significance, but the album still has its flaws.
So here what I wrote at the time:
"Is To Pimp A Butterfly a worthy air to Erykah, D'Angelo and Andre 3000's throne? Yes and no. Kendrick is an eager standard bearer for a rich tapestry of black sonic innovation that has survived from the jazz age through funk and into 90s world of warped neo-soul. To Pimp A Butterfly does not add anything significantly new to this lineage (aside from stellar wordplay of course), this isn't an Andre 3000 moment of demented originality, nor a Shabazz Palaces style dimension shift. Instead, Kendrick drapes himself in the garb of pioneer to give a pointed dissection of oppression – both of society and the self.
He's got a bone to pick and Kendrick is not going to bend or offer the slightest concession to the mainstream until he's delivered this vital, no stone-unturned, treatise. In a quest to detail the struggle, Kendrick occasionally loses sight of his own fundamentally optimistic message: be the (good) person you want to be, each and every day. To Pimp A Butterfly may be labored, but it is also a dizzying, dislocating listen that challenges and astounds with incredible frequency.
Records this bold invite dissection. Kendrick packs such a depth of reflection, recrimination and misery into 78 densely layered minutes that fanatics and detractors will spend a lifetime unpicking his every choked syllable. It is tempting to get lost in the minutiae of an album that lays everything (the funk, the thought, the wordplay) on so thick, that stepping back and viewing the album as a whole appears impossible – like looking up from the base of a mountain and expecting to see the peak. What can be said is this: Kendrick is attempting to position himself within a broader legacy of starkly black sonic innovation and social recrimination. Kendrick's wild and unpredictable tracts serve to modernize the latter, but do little to reimagine the former. This is not a grand departure, nor is a lurch towards raps conservatism; instead, To Pimp A Butterfly is an invitation to listen closely and be moved by tales of woe, suppression, hypocrisy and – when he strikes the right balance – optimism."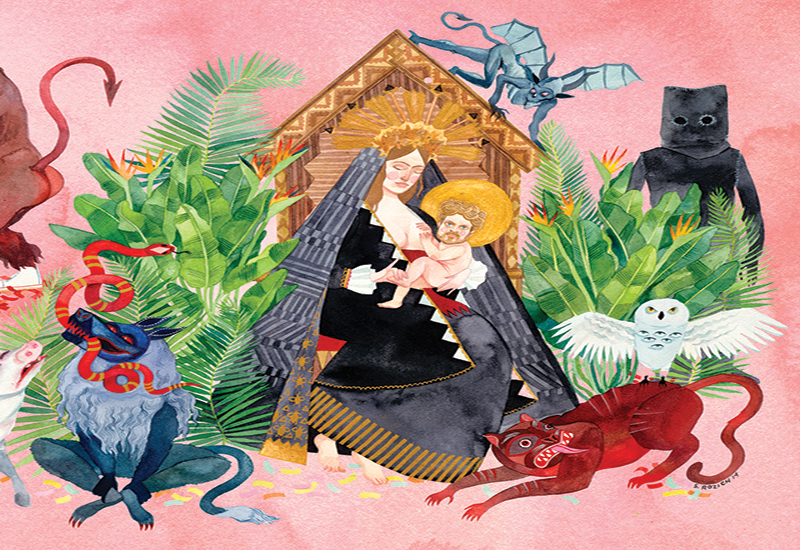 13. Father John Misty – I Love You, Honeybear (2015)
 Genre: Indie Folk
Only in the 2010s could an archly cynical master-troll like Josh Tillman produce this generation's most heartfelt and enduring ode to resilient commitment and true, unadultered love – but that's exactly what happened. Of course, I Love You, Honeybear is an album rich in biting, at times cruel, jokes ("The Night Josh Tillman Came To Our Apartment"), but by so assiduously ripping pseudo-intellectual culture to shreds and laughing at our misery, he sets the scene for his romantic triumph. Tillman's cynicism only enhances this album's poignancy rather than creating distance between artist and audience.
For you see, the joke is on us and that includes Tillman himself. Father John Misty is painfully aware of cruel cringeworthy parody that is modern life ("a small nation of meaningless objects and they've got to represent me too/by this afternoon I'll live in debt/by tomorrow be replaced by children") and while he can gracefully dissect our woes, he cannot escape them. He is riddled with debt, he's clearly an irony-laden hipster and he cannot find release in either meaningless sex or "the golden age of TV". Lasting commitment and contentment are his salvation. He can laugh at himself, he can savage society, but he will not underplay or undermine the bond he shares with his wife. The result is an album that is arch, acerbic and playful, but never lightweight.
Tillman is frightened of being abandoned and rapacious in his love, giving I Love You, Honeybear a wonderful tension between enduring bliss and the terror that it might be snatched out from underneath him at any moment. Where would he be then? Back in the very common crisis with the rest of us: facing impossible rents, Joneses that cannot possibly kept up with and, who knows, maybe a prescription pill addiction to boot. i.e. just another slave to fashion and expectation, feeling a little "Bored In The USA".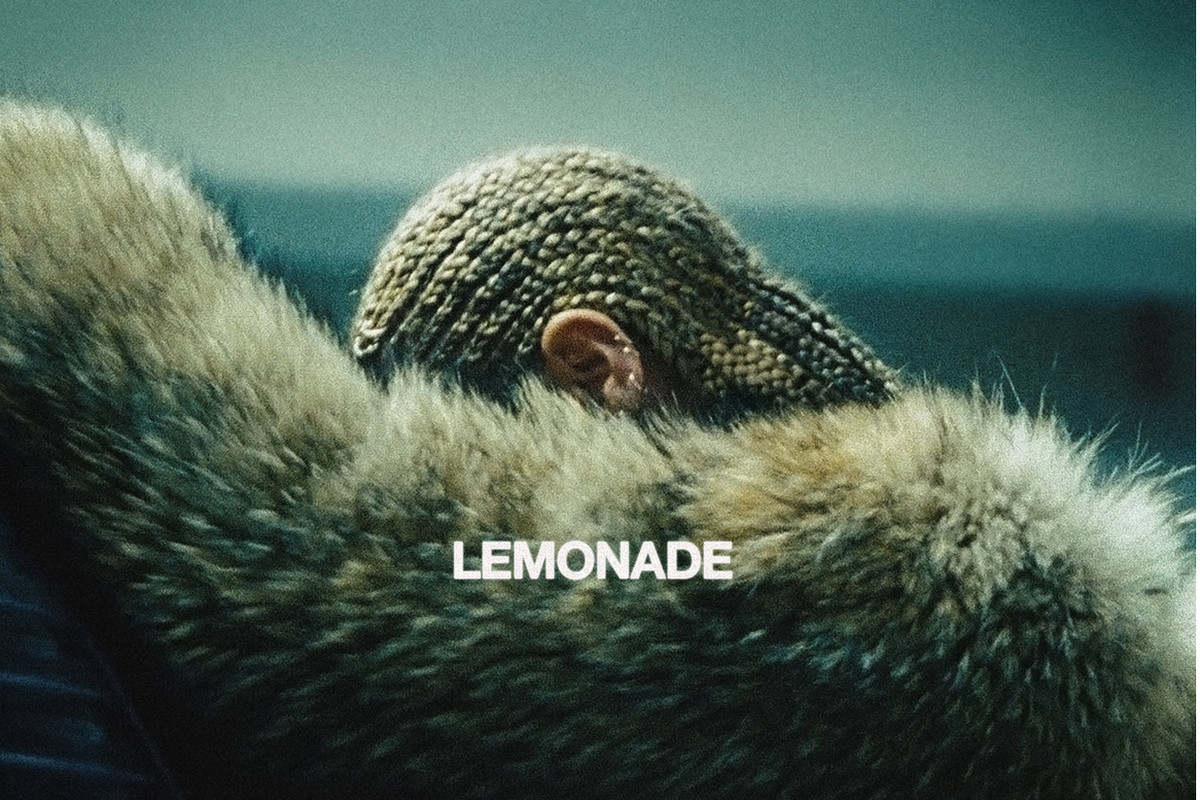 12. Beyonce – Lemonade (2016)
Genre: Pop 
Beyonce spent the first decade of her solo career convincing the world that she was an unbreakable and unblemished vision of success itself: an unflappable image of perfection incapable of misstep and unimpeachable in her majesty. Even in her moment of artistic introspection (2013's self-titled future-pop masterpiece), Bey still reined supreme – standing alone, screaming: "bow down bitches". The seemingly inconceivable achievement of Lemonade is that the dictatorial Queen Bey can sing, "I'm not too perfect, to ever feel this worthless" and be both believable and utterly sympathetic.
Brand Beyonce might still be going strong, but Lemonade is no commercial repositioning exercise, this is the realest and most powerful piece of music Queen Bey has ever produced. This is an album that could only have been delivered by a flawed, uncertain and angry human being and – as much as the world may cling to image of Empress Yonce – this vulnerable, paranoid and righteously vindictive woman is a far more thrilling artistic proposition. Lemonade isn't out of this world or larger than life, it's petty and it is real – and nothing is better than the real thing.
The message reads loud and clear: thou shalt not fuck with Yonce. Seriously, it might be unpalatable to utter it, but couldn't Beyonce have her heart broken more often? Because the artistically liberated Queen Bey, who emerged on 2013's sublime eponymous LP – blending cutting edge electronics with a deft ear for vintage black sonics – now comes loaded with fire in her belly and acid on her tongue. If Lemonade's second half is anything to go by, Yonce's next album will be a fairy tale reconciliation, but it's hard to imagine a world in which that could possible sound better than the psycho-sexual squelch of this avenging angel putting Jay-Z's balls in a blender. Like Rumours before it, Lemonade is tipped over the edge by the fraught, soap-opera-level backdrop of Jay's infidelity. But even without it, Bey has served up ferocious towering infernos ("Freedom", "Don't Hurt Yourself"), macabrely serene delights ("All Night", "Pray You Catch Me") and her own Frank Ocean rivalling amorphous epic ("6 Inch"). Unlike her past efforts, Lemonade doesn't thrive on the strength of its stand alone highs, but as a satisfying start-to-finish listen, rich in narrative cohesion, that – however improbably – transforms Beyonce from an imperious brand into a flawed, hurting human being, worthy of our sympathy and support.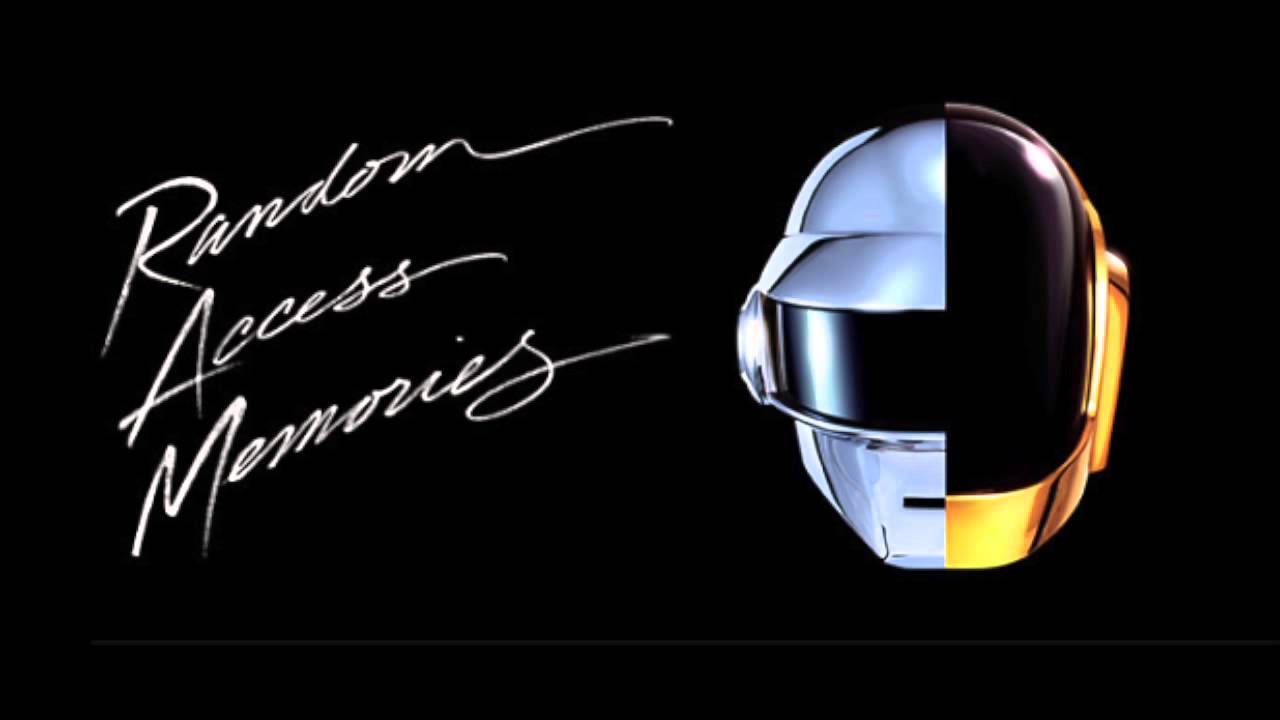 11. Daft Punk – Random Access Memories (2013)
 Genre: Dance
In the eight years between Human After All and Daft Punk's stunning return to the fold, Random Access Memories, the world had shaped itself in the French androids' image. Their Alive tour had inspired a generation of would be superstar DJs no longer content headlining big rooms in Ibiza. American driven EDM had obliterated the old genre of dance. Lazers, light shows, molly, festival fields and big, mind numbing drops were the order of the day. Daft Punk had done it, EDM artists were the new rockstars and the ultimate live experiences aped those halcyon and truly unforgettable nights when Daft Punk were on tour (and, as someone who was there, I can say their legendary live status is fully deserved).
Teasing the soon to be monstrous hit single "Get Lucky" at Coachella, it appeared that Daft Punk were ready to return and take a well earned victory lap. However, Thomas Bangalter and Guy-Manuel de Homem-Christo had no such intentions. In one of the most shocking and thrilling diversions in music history, Daft Punk turned their back on and turned their noses up (do robots have noses?) at the scene they had created.
Daft Punk would return, but with a brand new studio album and they would not tour. Rather than unleashing thudding synthetic slabs of sampled sound, the French duo were about to defy American EDM and pen a love letter to the dance music of old. Enlisting the support of disco icon Nile Rodgers, some fantastic live vocalists (Pharrell Williams, Julian Casblancas, Panda Bear) and the best studio artists, recording technology and engineering equipment known to man, Daft Punk set about writing a thoughtful, tender and deliciously groovy love letter to the lost art of music making. These robots always had soul, but Random Access Memories was more than a mere heartbreaking single ("Something About Us") this was a life long love affair with music. Like Daft Punk's best records, Random Access Memories alludes to the soft-rock sensibilities and disco sugariness of the 1970s, but isn't truly evocative of any era or scene. Random Access Memories represents an imaginary nostalgia, a floating fantasy state of bad taste bliss and ice cool cybertronic grooves.
The album is a genuinely stunning accomplishment, both as a technical creation and in its hazy loving compositions, but it peaks on its front end. No album in the 2010s can hope to rival the moment when the serenely subdued and gorgeous "The Game Of Love" fades into "Giorgio by Moroder". The latter is a true masterwork, the kind of track capable of bringing a tear to any music lover's eye. Giorgio Moroder calmly talks the listen through the thrilling of discovery when he experimented with Moog synthesizers and created the sound that would define a generation and continue to inspire electronic artists for decades to come. While Giorgio recounts his little tale of open ended creation, Daft Punk are busy crafting a jaw dropping nine minutes of subtle shifting sound that captures this thrill of invention and artistic evolution from jazz through disco, house, hip hop scratching and onward, into the digital age. It is quintessentially Daft Punk, but "Giorgio by Moroder" is so much more than just that, it is the very spirit of music making: a concise history and transformative journey into the new. In a beautiful twist, the track concludes by returning us to the genesis point, Giorgio's click track. No song could possibly hope to follow it, let alone top it. The rest of Random Access Memories is merely excellent.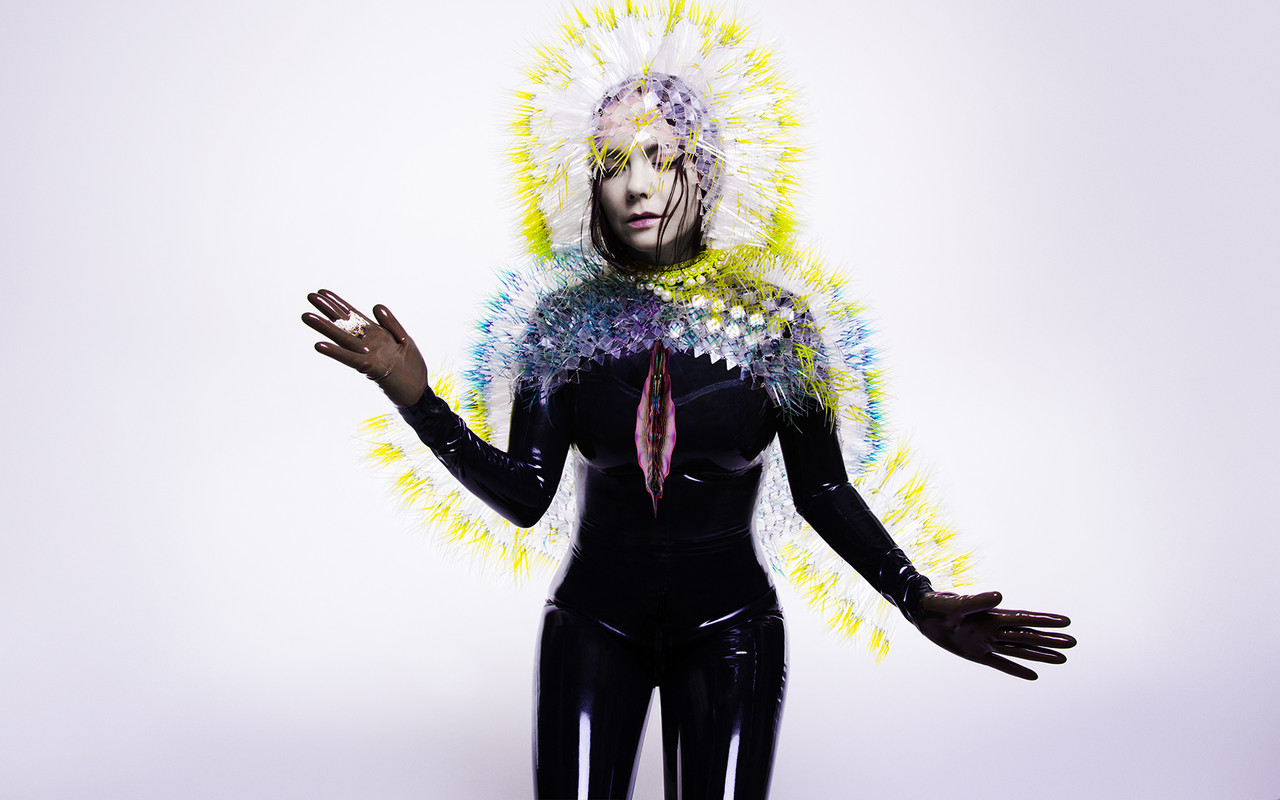 10. Bjork – Vulnicura (2015)
 Genre: Art Pop
In certain respects it would be easy to define Bjork's decade as one of grand ambitions and gargantuan multimedia experiences inspired by our world's natural beauty and the imminent danger it faces. Biophilia (2011) and Utopia (2017) were attention-grabbing projects that captured Bjork at her most ambitious, inspiring films and headlining arenas to this very day. But in between these two projects that reached beyond music and beyond the human experience, came Vulnicura: an album that may very well be her best.
Still in the midst of touring and promoting Biophilia, Bjork rushed away to the studio to record an ornate, but understated collection of string backed songs processing her breakup with the artist Mathew Barney. Arca, who had been on tour with Bjork and who is one of this decade's finest artists in his own right, hopped on board to produce the bulk of the LP – and it proved a match made in heaven. These two maestros of avant garde experimentation and alienation combined for a wonderfully openhearted and thoughtful collection that manages to sound cutting edge, but never abstract. Bjork's goal is not to obscure nor to wallow, she wants Vulnicura to read like an unguarded diary ("maybe he will come out of this, maybe he won't/Somehow I'm not too bothered either way"). Arca and Haxan Cloak's programming and production is sublime, undeniable modern without ever threatening to overawe or get in Bjork's way as the days, weeks and months tick down towards (and then drift beyond) the failure of her relationship.
"Every single fuck we had together, is in a wonderful time lapse, with us here at this moment" and her every thought and consideration is captured in Vulnicura – an act of documentation and album like no other, stripped of histrionics, but rich in feeling, this is tender and moving music as raw reportage.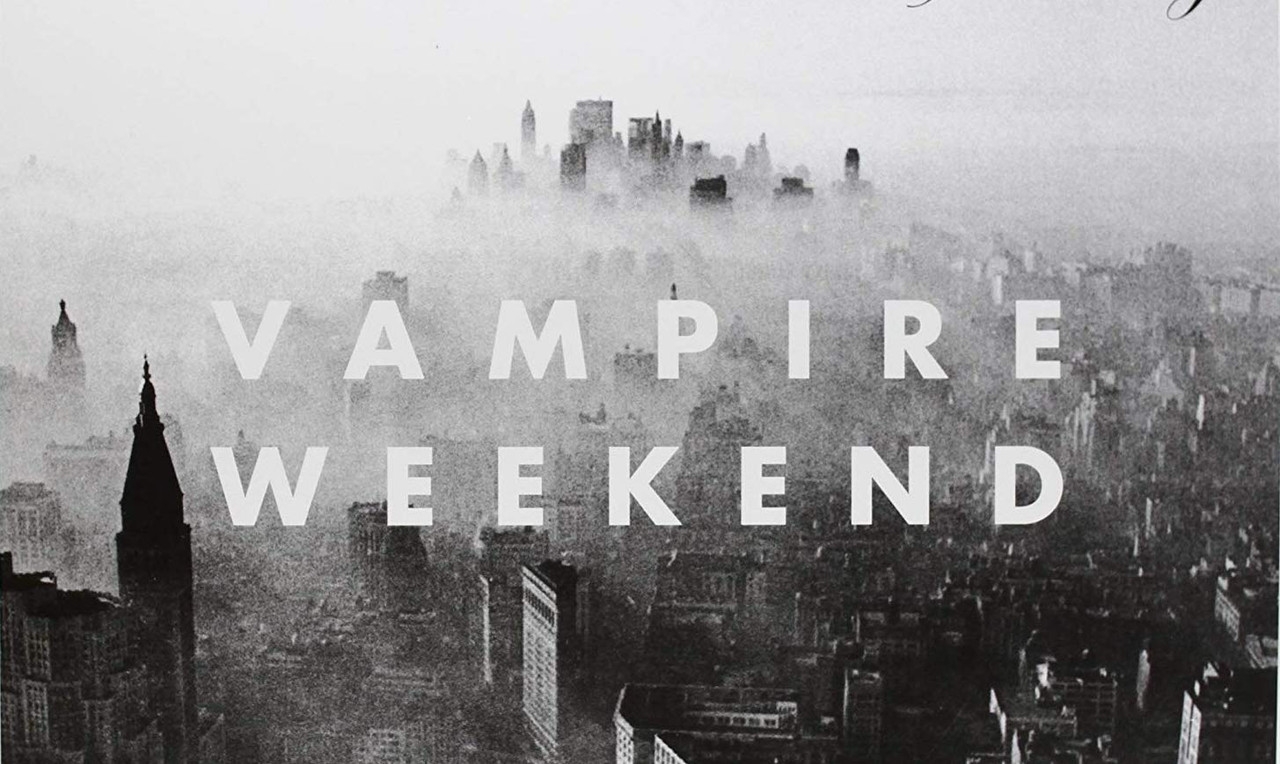 9. Vampire Weekend – Modern Vampires Of The City (2013)
 Genre: Indie
Vampire Weekend and insularity don't exactly go hand in hand. After all, the modern day heirs to Paul Simon deal in iridescent eclecticism and disguise even their most sorrowful impulses (see Father Of The Bride) behind blithe metaphors and a charming openhearted embrace of melody. Nevertheless, when it came time for the band to release their most ambitious, impressive and evocative LP, Ezra Koenig turned inwards. To describe Modern Vampires Of The City as baroque chamber music would be ridiculous (as it includes the riotous rock of roll of "Diane Young", the electric rattle of "Worship You" and the barmy bustle of "Finger Back"), but the band's songwriting had become more muted and solemn. Harpsichord and organs became essential as they drew a symbiotic connection to New York's barroom history while capturing the solemn emptiness of its concrete cathedrals and icy waterways.
The radical juxtaposition of old is still present on an album of stark contrasts, but Ezra is no longer desperate to hide his sorrow on the eerie and resplendent march of "Hudson" or "Hannah Hunt's" ferociously intimate, but forlorn romance ("though we live on the US Dollar, you me, we got our own sense of time"). The sunny skies of old have clouded over, the rivers have frozen and the students have gone home for the summer. Modern Vampires Of The City is caught between a natural optimism and a world whose selfishness consistently strains the ties that bind. For every will to commit, there is an urge to escape – for every grand ambition, there is an impulse to burrow away and make good with what we have. Every beautiful melodic hook is underwritten by a nagging doubt, the specter of age, death, departure or distance. Every silver lining has its cloud and even nostalgia offers only a fleeting escape ("Wisdom is a gift, but you'd trade it for youth/Age is an honor, it's still not the truth").
Vampire Weekend are students drowning in history, capable of contextualising the world as it crumbles around them, but impotent when it comes to escaping the anxiety that has cursed generations of well informed humans. Fittingly, they choose to both throw up their hands ("Nobody know what the future holds, it's bad enough just getting old/Live my life in self defense, you know I love the past, cause I hate suspense") and embrace the moment and the ones they love even as our time runs mercilessly low ("I want to know, does it bother you? The low click of a ticking clock/There's a lifetime right in front of you and everyone I know").

8. LCD Soundsystem – American Dream (2017)
Genre: Indie/Dance
LCD Soundsystem returned from retirement with a sorrowful, droning, meandering and largely hitless new album. American Dream is not so much a collection of songs as a brutal realization that the listener slowly comes to terms with over the course of an hour. James Murphy has always confronted middle-aged reality: he introduced himself to the world by declaring that he was losing his edge, but American Dream is a different animal. The irony has been stripped away. This is a tragedy: a realization that an entire phase of life and a sense of self is gone forever. Friendships have been torn apart by distance, age and evolution. Attempts to relive the glory days on the dancefloor are forlorn. Doubly damning, not only do these nostalgic attempts to will the past into the present highlight just how much has changed, they also cast doubt on whether the original experiences were all that special to begin with.
Wisdom, it would seem, is it's own curse. Nor does this weight of experience numb the ache or fill the romantic cavity in Murphy's existence. He's still a slave to Hollywood dreams of the one true romance and the American Dream – to the point that he's become a nihilist, cocooning himself away from hurt or disappointment (lovers' names aren't even worth knowing). It might sound like a nightmare, but that's not the case, the world Murphy describes simply is. This is not a record that runs or whimpers, it earnestly plots the emotional milestones on the route from extended adolescence to grudging maturity. The resulting music is beautiful, like dancing with ghosts under the rosy glow of former glories to decaying echoes of youthful beauty.
Friendships illuminate the dark corners as LCD explore the distance between impeccable memories and the unanchored drift of modern life. The scariest realization (and the album's grand redemptive moment) comes when the protagonist, having woken up in someone else's bed recovering from an acid trip, looks in the mirror, faces the sunlight and decides to depart the scene: "Find the place where you can be boring, where you won't need to explain…at least instead of sleeping here you'd prefer your own bed/You just suck at self preservation versus someone else's pain, so you feel drained".
On a personal note, I can't imagine how anyone in their 20s or younger would or could react to American Dream. This album speaks so specifically to such a certain time in life and to such a distinct ache. LCD Soundsystem have captured (in sound) an anxiety and acceptance that everyone, sooner or later, must face. I was heartbroken when James Murphy announced that he was getting the band back together, expecting an act of legacy defaming self-harm. I was unequivocally wrong. In American Dream, LCD Soundsystem have created, if not their best album, then the one that by far and away means the most.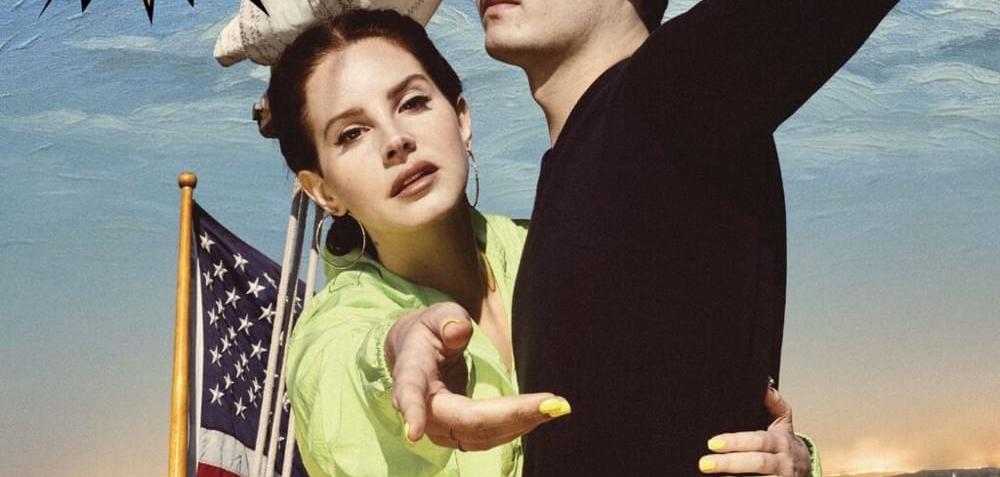 7. Lana Del Rey – Norman Fucking Rockwell (2019)
Genre: Pop
Lana Del Rey is both completely transparent and utterly confounding. She is the master of artifice: transforming doomed toxic relationships and money obsessed bad boys into glorious, glamorous icons worthy of celluloid immortality. With her swooning vocal and a noirish eye for capturing the golden-age-of-Hollywood, she can transform something as mundane as watching men walk away or getting high by the beach into an ornate slow motion epic. Her discography is wilfully preposterous, revelling in postcard Americana and romanticized nouveau riche tastelessness. The result is a beautiful observed unreality that thrives on violent conflict and exalts the serenely immaculate surface.
After four rapid-fire albums the world knew exactly what to expect from Lana Del Rey. We recognised who she was as an artist and intuitively understood her sonic, tonal and visual language (a language that was soon adopted by a million imitators, from Rihanna to Taylor Swift) – but, upon reflection, what did we really know about Lana the person? Her art was steeped in romance, intimate turmoil and dreamy disinterest, alluding to reality without ever actually feeling honest or true. She had created a world where someone called Lana Del Rey could live, but not one named Lizzy Grant. Was any of it real or was it simply another manifestation of her impeccable image control? The artistic eye bending glimmers of truth into an impenetrably illusive reflection.
Invoking the name of Norman (Fucking) Rockwell, the master of manicured and archly curated Americana, hardly suggested a shattering of Lana's immaculately constructed façade, but that is exactly what her fifth album delivers. Make no mistake, Lana hasn't suddenly transformed into an unguarded truth teller in the Mount Eerie or Angel Olsen vein, but slithers of light are seeping through the cracks in her glorious, gold laced, art deco exterior. Crucially, the narrative focus has shifted inwards. The American landscape and a parade of gorgeous, scorched earth lovers have slipped into the background as Lana's indecision, uncertainty and malaise come to the fore.
This subtle shift in focus combined with a selection of dreamy folkish and psychedelic experiments represents the great leap forward from 2015's Honeymoon that 2017's Lust For Life threatened, but couldn't quite deliver. Of course Lana hasn't abandoned her obsession with raising the stakes to the most preposterous, silver-screen-worthy extremes (nor would we want her to), but by mixing her own self-made mythology with snapshots of psychological vulnerability, she has struck gold.
Norman Fucking Rockwell is therefore an album defined by the indistinguishable borders between fantastical artifice and insecure intimacy. Del Rey, however implausibly, manages to reconcile the stunningly defenceless woman posing the question: "is it safe to just be who we are", with Lana at her most windswept and fantastical crying: "I've been tearing around in my fucking nightgown, 24/7 Sylvia Plath/Writing in blood on the walls because the ink in my pen don't work on my notepad".
Those lines, taken from two of the album's most jaw-droppingly beautiful tracks ('Love Song" and "Hope Is A Dangerous Thing…"), cast one another in stark relief and yet perfectly explain Norman Fucking Rockwell's core conceit. Lana is trying to process her alienation, loneliness and disappointment with life in the only terms she can understand: those of grand cinematic gestures. She's a woman raised on romantic resolution, immaculately styled images and the myths of the American advertising industry. Reality is more mundane and so is she. Lana loves to lay back, get stoned, drop out and wallow.  Rather than retreating inwards and dampening down her songcraft in a search of grit, she does the exact opposite: she writes songs of indecision, disappointment and regret as if the skyline were aflame and she were swaying in her lover's arms on the edge of a rapidly dissolving world.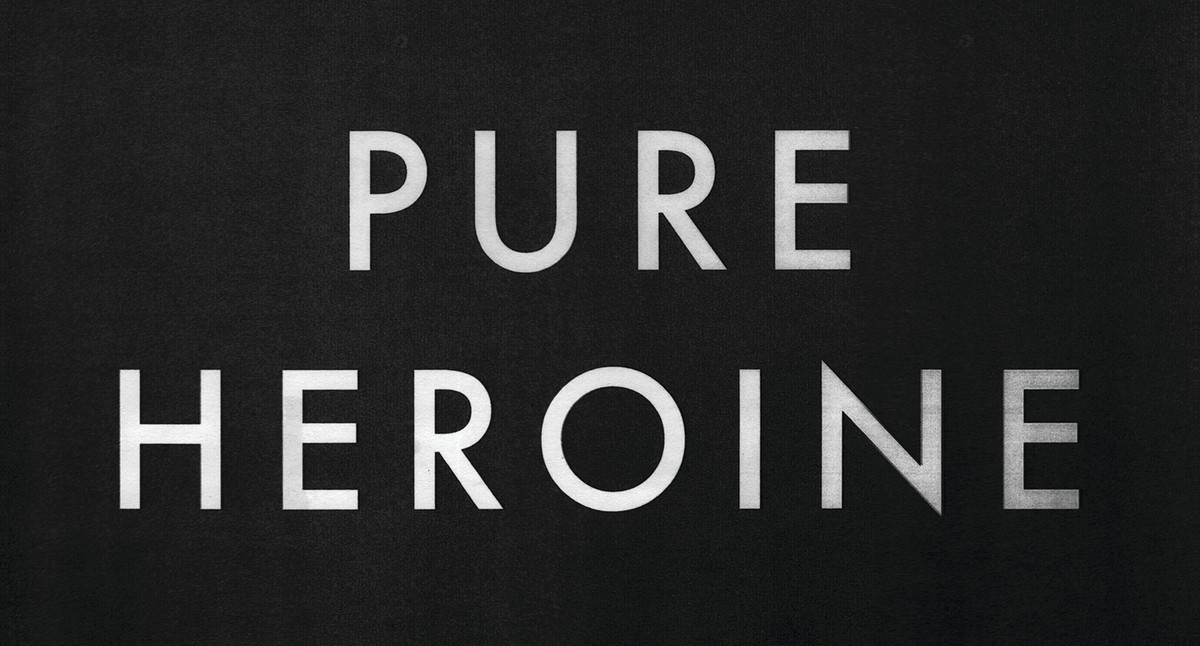 6. Lorde – Pure Heroine (2013)
Genre: Pop
It is hard to avoid laughing when looking back at my rave review of Pure Heroine from 2013. Every word of it resonates, but then I reached the conclusion and fell into the trap every reviewer eventually writes themselves into: Lorde's debut was too perfect for its own good. Here's what I said:
"If there is a problem with Pure Heroine it's that it stays defiantly in the pocket. The entire album feels like the product of a slavish vision, every track drifts at a sumptuous mid tempo pace. This makes for a cohesive start to finish experience, but it rarely affords either harrowing lows or exhilarating highs. Therein lies the problem with disaffection – as powerful as a sigh or an eye roll might be, it's still a display of icy detachment and they can only move the listener so much. The beautiful pacing and Lorde's remarkable control of melody goes a long way to overcoming these limitations but, as much as Lorde may endeavor to elevate her postures and "real" romances, they still feel trifling.
I fear for Lorde. Where can she possible go from here? Pure Heroine is so fully realized that she has effectively painted herself into a corner. The trouble with being an ambitious 16-year-old aesthete, and such an old soul on young shoulders, is that Lorde can hardly now embrace the typical tropes of growing older. The drugs, the sex and the hedonism are apparently no go areas. She's already burning bridges with her peers and Pure Heroine is the kind of album that is destined to be cherished like a holy relic by her admirers. Any evolution or deviation from the credo outlined here will likely be met with a ferocious outcry.
Pure Heroine is a perfect artifact; a magnificent snapshot of estranged youth, but a fleeting one. Lorde is a girl of sixteen, she is in a constant state of flux and, tellingly, she has already stepped on her first plane. She can never go back to Pure Heroine but she will almost certainly have to go back on its every last sentiment. Say hello to hubris my dear Lorde."
Yes, as you may have gathered, I am now one of those people who cherish Pure Heroine like "a holy relic". Those trifling concerns and aesthetic conceits that concerned me in 2013 are now transformed into beacons of resplendent youth. Lorde's certainty is her great strength and Pure Heroine's flippancy is its depth. Perhaps the gift/curse of aging has afforded me a perspective I then lacked. Lorde now appears as a crystalline of image of a way I once felt and a person I once was, but who neither I, nor Lorde, could ever be again. This kind of sensation is irreplaceable and should be revered whenever it is found in art: a snapshot of something forever lost – the pristine preservation of the truly fleeting.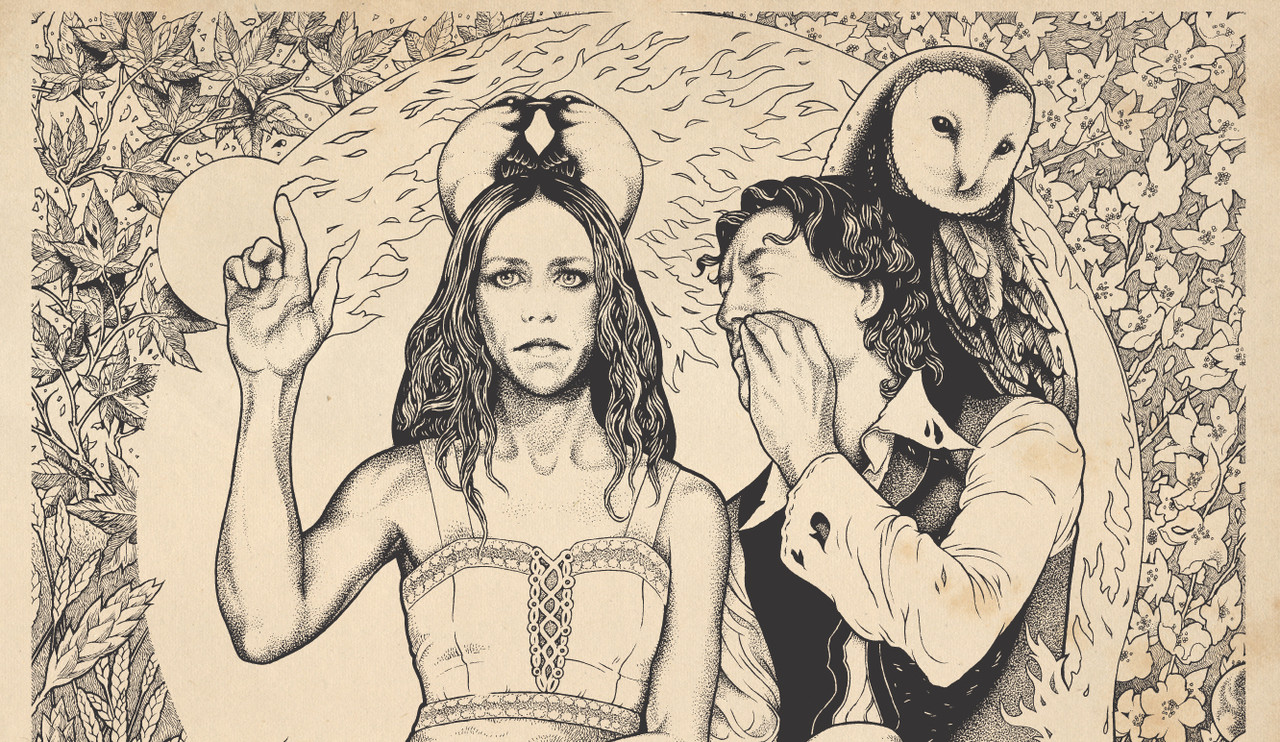 5. Gillian Welch – The Harrow And The Harvest (2011)
Genre: Country/Americana
Gillian Welch and Dave Rawlings sure know how to keep their audience waiting. It has been nine years since The Harrow And The Harvest set the standard for modern Americana without even a sliver of new material from Welch. But why be prolific, when you can slow cook perfection? The Harrow And The Harvest is one of those wonderfully observed records whose every note creeks and crackles with the weight of history and the dust and grit of the great American expanse. It's whiskey soaked, blood stained and forged by toil, but unlike so many records trying to capture the past, Welch and Rawlings don't employ gimmicks. The production is crystal clear and modern, instead all the earthiness and heaviness of spirit comes from Welch's wonderfully wistful vocal and the immaculately judged arrangements that manage to saunter, but never meander. Most impressive of all is the songwriting. Steeped in smalltown back woods sorrow, Welch evokes both pain and pride without succumbing to nostalgic cosplay. Almost every track, no matter how dark or understated swells towards a memorable hook on this lived in masterpiece. The Harrow & The Harvest is easily the best roots/country/Americana (whatever you want to call it) LP on the 21st Century.
…and therein lies the tragedy. Welch is such an old soul with such a fabulously evocative and ancient palette that The Harrow & The Harvest struggles to escape the box of genre. This narrow-minded approach needs to end. Welch is weaving beautifully dark tales that speak profoundly to a thoroughly modern malaise. This is 21st Century music and The Harrow & The Harvest is loaded with dynamite pop music: every hook proves irresistible and Welch's winsome melodies are a crooked delight. Gillian Welch is an indie provocateur, a fabulous folk raconteur, a country superstar hiding in plain sight and a master of delicate, dark-edged pop. It's time The Harrow & The Harvest was properly recognised alongside, not at arms lengths from, this generation's defining works.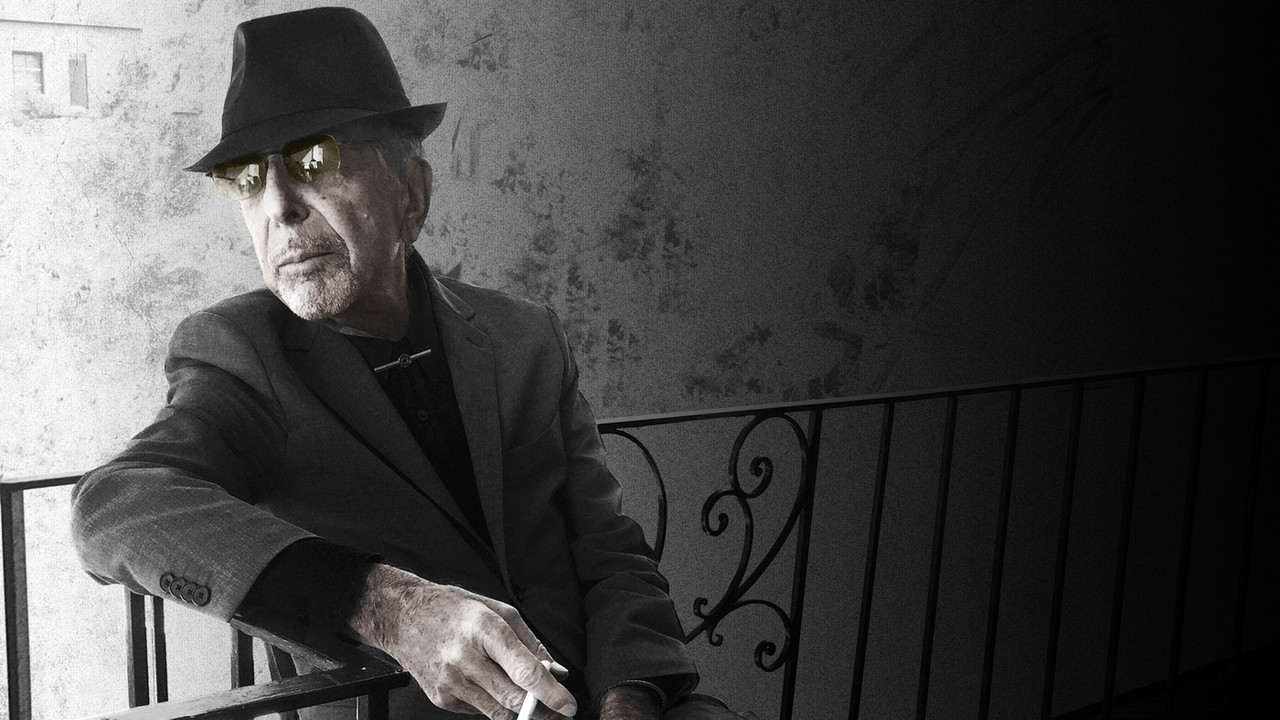 4. Leonard Cohen – You Want It Darker (2016)
Genre: Folk
"I wish there was a treaty we could sign, between your love and mine", Leonard Cohen's 50 year career as a poet-turned-popstar has tragically come to an end and, somewhat implausibly, the carnally obsessed Bird On A Wire saved his greatest and most brutal lyrics for the very last. Inspired by his son to cut back on the heavy electronic production and release a stripped down work, Cohen delivered a hauntingly hoarse collection that sees his husk of a voice tackle finality itself. Despite the heavy use of religious and spiritual imagery, this is not an album overtly about impending death, instead You Want It Darker focuses on the act of letting go of that which you cherish the most (and that poisons you most cruelly). Cohen is travelling light, letting go of women he has earnestly loved – as he turns to face the road (and the reaper), he stands unburdened. The couplets, which are routinely devastating, are adult in a way that defies the very nature of pop music. Cohen is exploring the rawest extremes of romanticism and all the pain that ensues in their pursuit, but rather than rebelling or dwelling, he's coming to accept the necessity of both pain and departure (angels he had to abandon in an attempt to out run his demons and the nagging obsessions that he can never forget, but he must nevertheless consign to memory).
"I don't need a reason for what I became/I've got these excuses, they're tired lame", Cohen music proves so beautiful because he makes no attempt to save face or pull any punches (least of all those that land on his own chin). He's content to dance a solitary waltz in the moonlight, high on the memory of wholehearted love – the fact that he's now alone hardly matters. Cohen's decision to take the long view on a life lived to its fullest is heartbreaking, but wholly rewarding. For Cohen's fans this is a final chapter, for newcomers, a mystery to be unpicked in reverse. The notion of a flame (i.e. his libido) being extinguished is elegantly brought to life with a career spanning and defining metaphor: "the beast won't go to sleep" (1988) leads inevitably to "the wretched beast is tame" (2016).
You Want It Darker is a confessional masterwork that was set to be my album of the year for 2016 long before Cohen left the table once and for all. These wonderful decaying waltzes tell the story of man who lived vicariously through his libido and was left in old age to reflect on what now remains (a wasteland of human wreckage and precious little to hang onto). He's still trudging onwards, haunted by ghosts he's abandoned and warmed by an intimacy and tenderness that is now alien to him, but still stirs in his subconscious. This, ladies and gentlemen, is the long view: a songwriter penning perfect songs that don't seek to justify his past behavior, merely to accept and bare witness to the decisions made across 82 licentious years.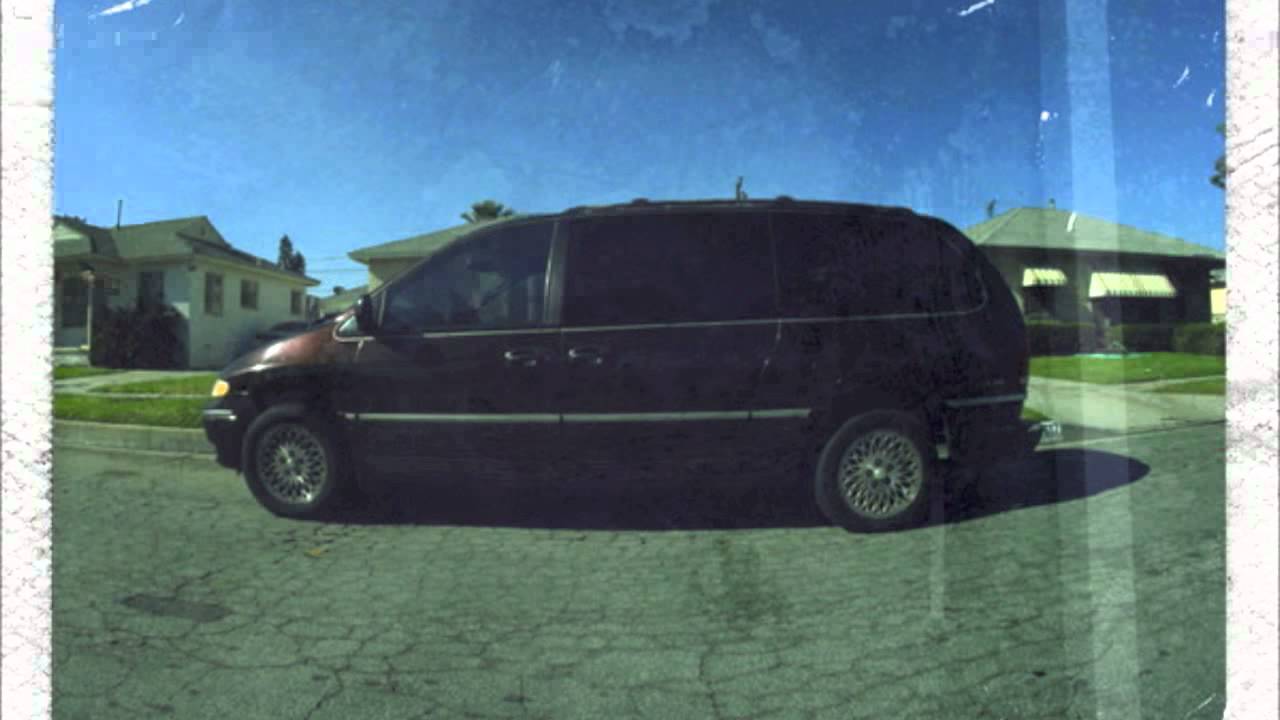 3. Kendrick Lamar – Good Kid, m.A.A.d city (2012)
Genre: Rap
All hail King Kendrick! Section .80 set the stage, but good kid, m.A.A.D city knocked it out of the park. Kendrick is leading us down onto the streets of Compton to run with friends, rob homes, lose loved ones, succumb to alcohol addiction and scratch around in a system of violence and poverty that appears impossible to escape. Nevertheless, escapism is key. When Kendrick Lamar weaves his seductive rhymes, he is almost always on the run and looking for reprieve. Whether that manifests itself as slipping away into isolation to spark up and slip away or to indulge in the unrepentant braggadocio of the streets. Crippling dependency or gangsta impenetrability, it's not much of a choice is it? Of course, even when Kendrick escapes the struggle he's quickly surrounded by vultures and blood suckers, sure it's better than watching his brother bleed out, but wherever he goes there is a fee or a cost to be extracted (be it blood, spirit, soul or coin).
Of course there is one place when Kendrick is untouchable, where he is free to soar or scream, where no one can disrupt his high. When pen meets paper, whenever he hops on the track, he is sublime. Kendrick is a goddamn superhero. He flies through the streets of Compton at a million miles an hour: diving through back alleys and broken homes only to shoot skyward and take a vantage point high above the struggle. This labyrinthine masterpiece slides from vignette to vignette with chilling alacrity – relaxing brevity gives way to steely darkness as half-realized highs give way to unflinching brutality ("before we spark the conversation/we see three niggas in colors we didn't like and start interrogating…that's ironic, because I've never been violent, till I'm with the homies").
The tone isn't moralizing, flippant or aggrandizing, Kendrick instead presents an honest image of how easily even a well meaning kid can be swept up into such darkness. His stories are alluring, honest and tinged with a youthful glee – after all these are tales of a naïve teenager with "dreams of living life like rappers do/when condom wrappers wasn't cool". Kendrick presents the utopian street vision in all its glory, running with his homies, dreaming of untold riches, peer pressuring one another into crime, immortalizing the fallen soldiers as gang gods, until, of course, Kendrick's brother is "the one in front of the gun" and he most certainly doesn't "live forever".
Unsurprisingly, these slippery moral sands where elation and misery are two sides of the same coin are represented by a gorgeous production that miraculously keeps pace with Kendrick's knotty rhymes and unexpected mood swings. The beats and grooves are sensuous, sordid and hard-edged when they needed to be, but the transitions are never jarring, Good Kid… is wonderful diverse, but never disjointed. From the street up to the Mayor's office down, Compton is fucked. Less a city and more a brutal meat grinder that leaves blood on the streets and money in the pockets of label executives. Kendrick, throwing up his hands (not that that'll do him much good), offers himself up as Compton's "human sacrifice", an "angel on angel dust", the good role model from a bad city and broken system.
"Sing About Me, I'm Dying Of Thirst" says it all, the heartbreaking last will and testament for those whose bodies have been broken, cut off mid-sentence by a burst of gunfire or tortured by the mechanisms that were designed to support them. Good kid… is overflowing with cathartic and thrilling sing along moments, but never forget, the protagonists who've brought the world so much joy, are all suffocating: stuck in a culture, a mind set, a system and an existence destined to brutalize them.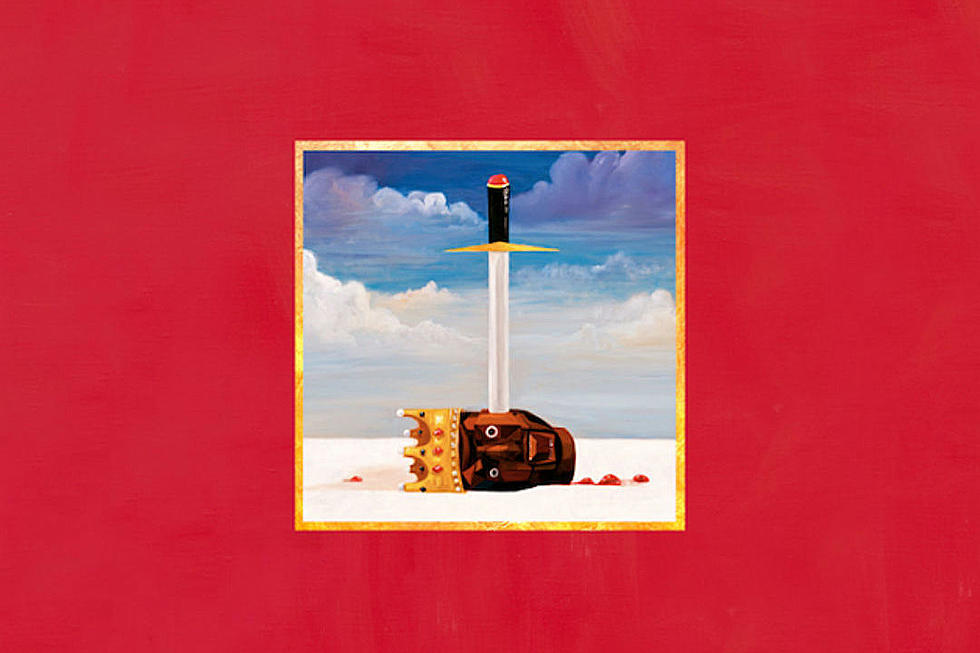 2. Kanye West – My Beautiful Dark Twisted Fantasy (2010)
 Genre: Rap
How did we end up here? In 2019 Kanye is malevolent troll: a man whose hurried, imprecise and unfinished albums speak to a selfish monster unable to control his impulses, destined to disrupt and torment those he loves most dearly. He has currently turned to the Lord for strength and forgiveness. He still remains fleetingly brilliant; Ye and Jesus Is King both contain incredible delights even as they wallow in a mire of unfinished inconsistency. The Life Of Pablo and Kids See Ghosts were genuinely brilliant late career works, but even his best new material is delayed, rushed, unready and in the case of TLOP unmastered for over a year. Kanye is more eccentric and less of a genius.
Back in 2010, at the absolute height of his powers, Kanye West was the polar opposite. He was polish and precision incarnate. He's never been the greatest of rappers, but his ability to talent spot, blend beats and reconcile divergent ideas into singular transcendent wholes was beyond reproach. Maximalism was the order of the day and Kanye entered the fray with the most luscious and ornate album he would ever produce. Listening back today, MBDTF has only become richer. In the wake of mumble rap, trap, bedroom production and cloud rap, Kanye's masterpiece has gained a resplendent clarity. There's no xanny to take the edge off and no one is comatosely addicted to black tar heroin. The beats bang with a terse, fuzzy hardness fit for the streets, but they are overlayed with the most undershamedly sculpted and cinematic sonics imaginable. Kanye is stunting through a wonderland of his own making. He's unearthing Prog rock classics to create his "very own theme music", he's hiring a flock of ballerinas to soundtrack his non-apology for his own inherent awfulness ("Runaway") and, on what was to be the defining moment of his career, he's carving out space for Nicki Minaj to severe heads and crush skulls ("Monster").
Picking out individual highlights however misses the point, as does counting the bad lines or strange diversions: My Beautiful Dark Twisted Fantasy is a celebration of sound: bass and rhythm, chords and keys, horns and synths. They are the stars as this undeniable imperious record migrates from track to track it is a pleasure to just listen to this resplendent act of shape shifting. This isn't an album, it's a celebration of a culture, a glorious endnote for the first 30 or so years of rap evolution. This is an egregious, shameless, wilfully over the top, but undeniably beautiful celebration of just how far hip hop has come. For some it will a disgrace: a bombastic and bloated ode to excess and ego – and that may well be true – but in either scenario My Beautiful Dark Twisted Fantasy was the final page of the last chapter of mainstream hip hop's first era. The Internet was finally ready to shatter hip hop. Genres would splinter, albums would bloat to manipulate algorithms, innovation would become smaller, muddier, darker, more alien and more meme-able. The big album era was, in many ways, dead – and this celebration was in fact a wake.
My Beautiful Dark Twisted Fantasy is a marble mausoleum for a world that made a strange kind of sense – the era of creative destruction and disruption was about to arrive and 2010 was one last gold-laced hurrah. Everything is broken now and it was creaking then (My Beautiful Dark Twisted Fantasy didn't actually sell that well). We should not mourn the past, modern music is wonderful in so many unexpected ways – but an era of simplicity had come and gone, linear progression had halted and record labels no longer had deep pockets. Kanye West (who else) provided the gravestone, the money tap was turned off, and artists would have to sing for their supper as the trends of 2000s ate the music industry alive in the 2010s. My Beautiful Dark Twisted Fantasy is everything that was right and wrong with the industry of old – it is the sound of ego, abundance, impeccable bad taste and true artistry. The gauntlet was laid down; it has yet to be picked up.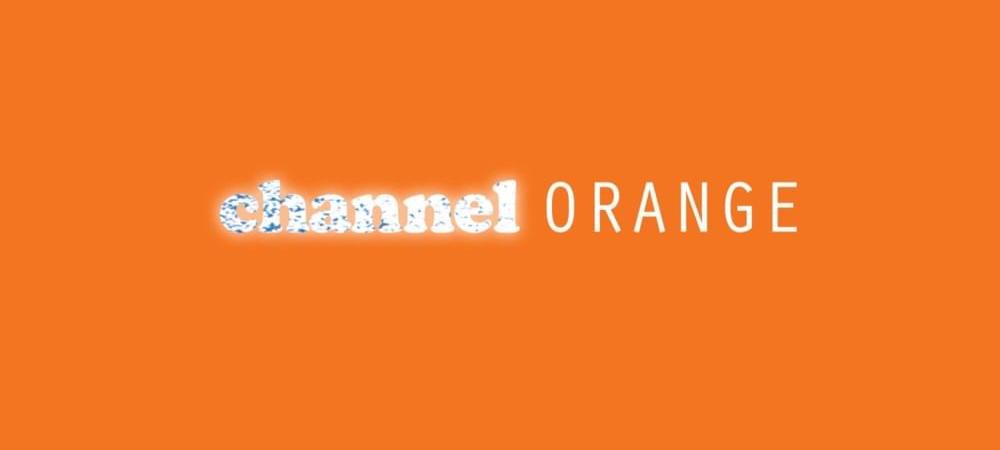 1. Frank Ocean – Channel Orange (2012)
 Genre: R&B
I was sleeping on the floor of a middle-aged Japanese man's house when Frank Ocean dropped Channel Orange. Relaxing amongst the five lakes at the foot of Mount Fuji I was in no position to actually listen to an album I'd been eagerly anticipating ever since Frank slipped "Novacane" and "Swim Good" onto the Internet in early 2011. In fact, I would travel to Kyoto, Osaka and Tokyo before I became aware that Channel Orange even existed (Western phones didn't work in Japan back then).
A brief Wifi connection in Yokohama ushered in a flood of texts from friends congratulating me for backing Ocean to the hilt and telling just how great Channel Orange was. It's a bizarre scenario that we so seldom encounter in the Internet age; to be so dramatically behind the curve – to have to sit and wait 10 days to hear something the rest of the world was raving about. When I returned home the album had been reviewed and consumed. I wasn't expected to write my own review (who wants a 10 day old write up?), so my opinion was surplus to requirements as I readied myself to enjoy an album I'd been waiting two years to hear and that the world had already exalted.
Why am I telling you all this? For two reasons: firstly to state that I've never really had to sit back and justify my love for Channel Orange. I didn't have to think about it whatsoever. I never had to construct an opinion or find an angle; I was free to just lay back and enjoy. Secondly, consider the weight of expectation: I'd been waiting with baited breath for over a year, I'd missed the big surprise release and had to read an array of five star reviews on my laptop. How, after all that, could the record be anything but a let down?
Well suffice to say Channel Orange was anything but. Frank Ocean's breakthrough completely diffuses expectations by being such an honest, charming and unguarded evocation of love itself. He is nervous and unsure of himself. He has been thrown for a loop by his first gay kiss ("Thinkin Bout You"). Ocean is completely unmoored, but rather than losing perspective, he is suddenly able to conjure profound insights (into love, religion, class and race) as he playful skips from one luscious and expansive idea to the next. Channel Orange is one of those rare collections that manages to both feel charmingly undeveloped (with its skits and charming ditties) and also grandiose in ambition (the ten minute "Pyramid" suite).
To say Channel Orange contains magnitudes is one hell of an understatement. At times the record is intimacy incarnate as a teenaged Ocean dreams of "forever" lying in his lover's bedroom and has a crisis of faith in the back of a taxi ("Bad Religion"). In other moments, it has the aura of era defining social critique as Earl Sweatshirt pens an ode to a bored generation thrashed on xanny ("Super Rich Kids") before Ocean examines the human cost of the drugs he uses and his friends run ("Crack Rock"). There's a wonderful ying-yang quality to Channel Orange. Whenever Frank threatens to moralize, it is followed by a dreamy and joyous evocation of being high, in love and on the run ("Pilot Jones"/"Lost"). Then there's "Pyramids" – one of the most preposterous songs ever made – which tells the story of Cleopatra (ruler of Egypt and seducer of Caesar) and Cleopatra the stripper who dances every night at the Pyramid to support her family. Read too much into the track at your peril, like The Beatles during the Abbey Road medley, the joy is in the shifting sands themselves and the sheer love of music and the ambition of its maker(s), not in whatever it may or may not have to say.
Channel Orange, for all its sorrowful lows, is an album that thrives on joy. The subject matter may be diverse, but Ocean's ability to craft hooks and sculpt his sound in unexpected, but satisfying forms is remarkable. Frank would be more daring in future, but he's yet to write start-to-finish tracks so beautiful, addictive and evocative as those of Channel Orange. Incisive lyrics, vulnerable openness, daring sonics, immaculate vocals and pitch perfect pop songs – no album in the 2010s would prove as complete or complex as Channel Orange.
---
We made it ladies and gentlemen!
Now it's time for the good bit, it's time for you to tell me your albums of the decade.