The Top 200 Albums Of The Decade (#200-176): Dr. Dre, Taylor Swift, More
December 2, 2019 | Posted by
The second decade of the 21st Century is at its end and the music industry has changed beyond recognition. The revolutionary force that was iTunes has been laid to rest and the meme has risen to hit making supremacy – meanwhile, stadium rock has receded and hip hop is stranger, more atomised and more wildly popular than at any point in its short history.
The trends that looked set to dominate the decade in 2010 are now long forgotten memories (chillwave, dubstep, maximalism) as new waves of innovation emerge from the depths of the Internet, find an audience on Tik Tok and conquer the planet in a matter of moments. It is truly death by a thousand identical dance routines.
In other news, it's official: algorithms are our new overlords. Record sales are no longer calculated by demand or the desire to actually purchase a piece of music, but by how many individual tracks get played. The inevitable result is longer, watered-down albums with unnecessary bonus tracks and pointless deluxe editions designed to create the illusion of record breaking sales.
It can be frightening, confusing and a touch depressing, but for all the strangeness of the streaming/meme age, there is one constant: the album itself.
Musicians are still artists at heart and everyone, from hungry teenagers to legends on death's door, still attempt to secure their immortality with landmark start-to-finish long players. The album's demise has long been predicted, but it has yet to arrive. If anything this new environment, where record labels have lost their leverage and sales have become wholly immaterial, has freed artists do whatever the hell they want. And what they want to do is release bizarre and daring LPs like IGOR, Tranquility Base Hotel And Casino and, well, Lulu.
So while the 2010s may have produced few albums (by artists not named Adele) capable of capturing the whole world's attention, there has been an incredible torrent of boundary pushing and utterly idiosyncratic artistry pouring forth from every conceivable corner of the globe.
In this countdown, the goal is of course to represent the best music of the last 10 years, but also to tell the story of the decade and capture the trends and movements that have shaped our ever evolving culture.
Disclaimer: I haven't heard every album released in the last decade (obviously) and (as of today) I have shortlist of 400 albums that just missed the cut. So, in other words, this was a near impossible task. Occasionally, when a pair of albums by the same artist represent two sides of the same coin, I have included both as a single entry. This decision was made so we could spread the love to as many artists as possible and avoid repetition.
Right, enough discussion. Let's get down to business!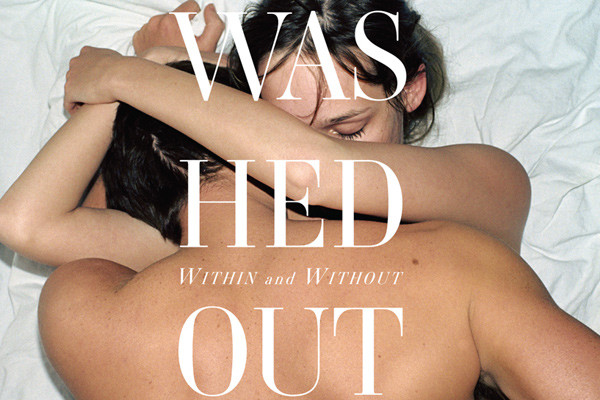 200. Within and Without by Washed Out (2011)
Genre: Chillwave
Chillwave may well go down in history as the most appropriately titled genre ever conceived. The label says it all. Hypnotic, soothing melodies melt into perpetually-pulsating gooves that ripple together, ever so gently, for all eternity. The sensation is both intoxicating and relaxing. When done right, these illusive sounds capture an essentially human vulnerability. Sadly, Chillwave and Washed Out are unlikely to be remembered in 20 years time. Back in 2011, Ernest Weatherly Greene Jr may have commanded the zeitgeist with his soothing soundscapes, but today his name is rarely mentioned. This is both unsurprising and something of a shame; after all, Within and Without set the stage for a series of major evolutions in 21st Century indie music.
Greene Jr.'s sensuous compositions would go on to inform everyone from Grimes to Tame Impala – and even today, much cutting edge music (be it The 1975 or Superorganism) contains a phantom echo of Washed Out's breakthrough sound. Recognition may have escaped Washed Out, but they have been the beneficiaries of space and distance in other respects. Back in 2011, Within and Without proved divisive. It wasn't the revolutionary shot in the arm many anticipated (even if you have to wonder what exactly they expect from a genre named Chillwave), sitting back in 2019, Washed Out's signature LP sounds utterly serene. No longer burdened by the weight of a burgeoning scene in need of a defining statement, the record plays like a psychedelic pleasure palace – a sensitive, soulful and illusive listen that, fittingly enough, washes over the listen in a series of soft-breaking waves.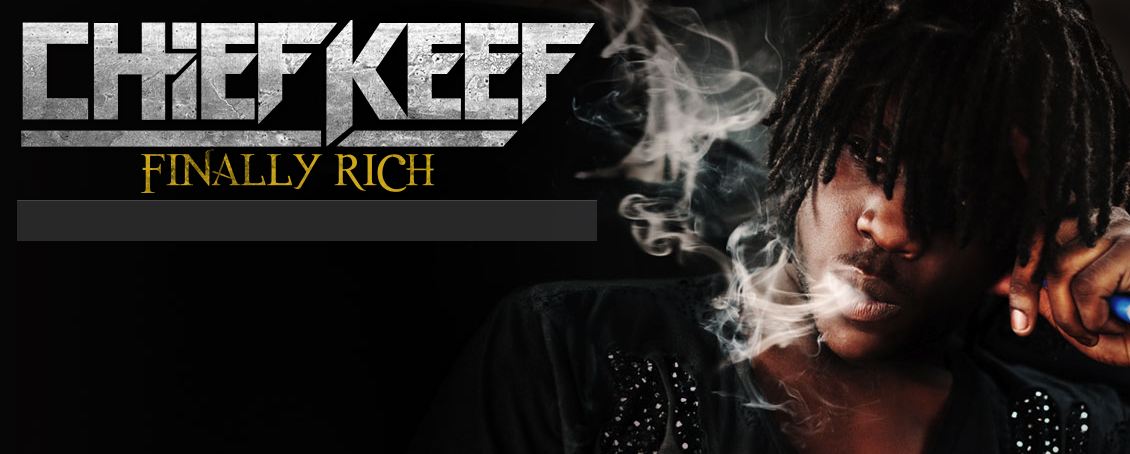 199. Finally Rich by Chief Keef (2012)
Genre: Rap
Now this was a tough inclusion, but Finally Rich proved utterly impossible to exclude. For better or worse, Chief Keef's major label debut is this generation's Velvet Underground & Nico. It might have only gone Gold, but it feels like every young impressionable kid who heard it decided to fire up Soundcloud and start spitting bars. Keef's buoyant, meme-able vocal style and focus on droning irresistible hooks would set the template for a generation of trap rappers. It would take a little while for the Southern trap sound to truly take hold, but in the short term, Finally Rich completely changed the Chicago landscape to the point where Kanye West would have to react to Chief Keef and not the other way around. Between Finally Rich, Flockavelli and the attention grabbing antics of Odd Future, the template was laid for the future of hip hop. The big production era was dead and a new age of drawl laden, ultra-localized, crime detailing, pit sparking and chart breaking rap had arrived. Kendrick and Cole's conscious-wave threatened to roll back the trend, but the genie could not be put back in a bottle. Chief Keef was no Soulja Boy and, as the decade reached its conclusion, Playboi Carti and Sheck Wes rose to prominence, sealing Finally Rich's legacy and ultimate victory – whether we like or not.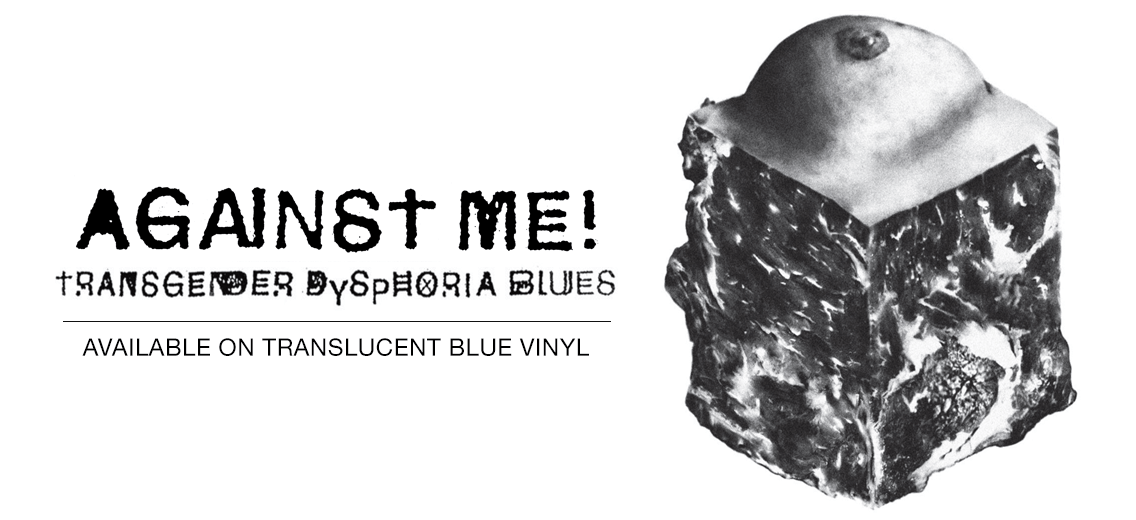 198. Transgender Disphoria Blues by Against Me! (2014)
Genre: Rock
There are certain types of music that require belief. This belief, this truth, doesn't have to be based on any kind of reality, it can be pure edifice or aesthetic, but for the music to function (to engage with and elevate its inherent content above its formulaic constructs) the rage, the frustration, the angst and the despair have to feel like the unequivocal truth.
Punk and Post-Hardcore can so easily feel hallow: depraved howls and sweaty bodies recklessly thrown as much out of routine as nihilistic, self-destructive escapism. When an entire genre is a ritualised repetition it's hard to invest, it's hard to care and, as such, I ceased to bat an eyelid or bob my head. There is little worse than the illusion of urgency and feigned anger.
The second I heard Transgender Dysphoria Blues I intrinsically believed. The anxiety Laura Jane Grace experienced prior to, during and after her transition is undeniable. To hear her fears, past and present, channelled into both rage, intrspection and, in-between the cracks, hope is truly inspiring.
"Inspiring" not in a soporific, patronising sense, but in a more literal sense; these songs inspire action, a desire for change and a will to reshape our society. A great unarticulated recess of hitherto repressed ache, resentment and confusion is being screamed aloud and it's magnificent.
That is what great music descended from Punk can do. It can force you to confront the status quo and see the oppression and ache hiding in plain sight. It can make you want to smash a Procol Harum record to pieces or scream, shout and kick out in a common direction.
Transgender Dysphoria Blues is loaded with buoyant, bristling, craftily composed pop music, but it triumphs inspite of its slick brilliance. TDS is one of my albums of the decade, not because a glorious drum beat or a killer riff tells me its time to bounce and shout, but because Laura Jane Grace's lyrics make me want to scream along in solidarity and disgust – that sensation is rare and is to be cherished.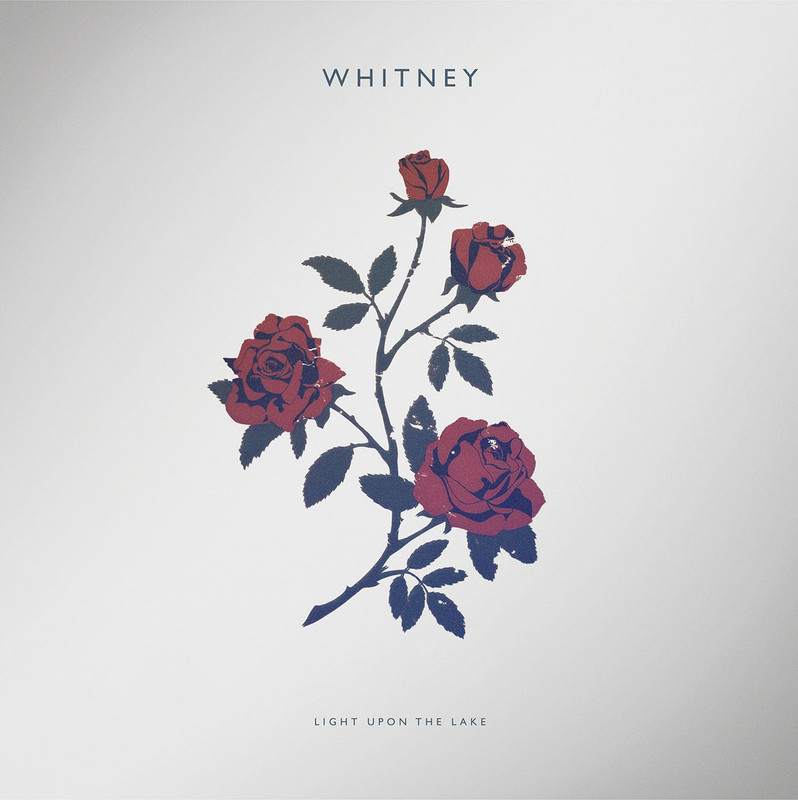 197. Light Upon The Lake by Whitney (2016)
Genre: Indie Folk
It's time to take a load off Annie, with the album that best encapsulated the thick summer haze and invited listeners of all stripes to kick off their shoes and let an awful year pass them by. Light Upon The Lake might just be the antidote to 2016, that's not to imply that Whitney's debut is lightweight or emotionless (far from it), but it's hard to do anything other than drift away with these sumptuous tones. The horns, the strings and the bass are all employed masterfully, reminding the world that there are still plenty of lessons to be learned when it comes to marrying sauntering jazz with the world of rock & pop. "No Woman" might be the stand out hit, but Light Upon The Lake is a collection that demands to be taken as a slow motion whole. The instrumentals are so rich and resilient in their warmth (evoking opportunities missed and memories cherished) that, when you least expect it, a heart-breaking line can leap up and take you by surprise. Whitney's key innovation is to take the rustic sounds of heartland and mountain time American rock and, rather than indulging in creaking backward looking production, to present them as cleanly and crisply as humanly possible – after all, when the performances are this strong and the compositions so deft, why hide them behind a nostalgic artifice?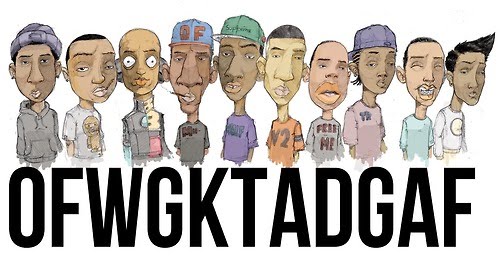 196. 12 Odd Future Songs by Odd Future Wolf Gang Kill Them All (2011)
Genre: Rap
Okay, Okay, Okay, I know, picking 12 Odd Future Songs feels like cheating. The compilation, released specifically so iTunes could capitalize on the Odd Future phenomenon, is a defacto greatest hits rather than an essential tape. That said, looking back at the decade's end, 12 Odd Future Songs does capture the insanity of Odd Future's early days, when this wild troop of horror rappers and future R&B icons (overflowing with angst, bile, murder jokes and unprocessed depression) rampaged to the forefront of the scene. Bastard and Nostalgia U.L.T.R.A. were stronger individual tapes, but this collection recreates the mad scramble to see, hear and get hold of anything these would-be-voices-of-a-generation were spewing out. After all, this was the sound of Odd Future's wild live show; a grab bag of tracks, somehow held together by Syd's beat spinning abilities and Tyler's incredible charisma.
Back in 2010, Odd Future were a menace to society. The droll firebrands leading rap rampaging invasion of what were once exclusively rock circles. The conquest was undeniably successful; by 2019 the sight of working class kids rushing headlong into circle pits became the norm. Rap and R&B had captured the spirit of youthful rebellion that once belong to punk, rock and indie. This might seem like a mundane observation, but in the Bling era this conversion appeared unimaginable. Odd Future paved the way for the modern rap world that has made Travis Scott a millionaire. Representing the perfect cultural gateway drug for rock fans, Odd Future mixed transgressive lyrics with dead eyed humor, an embrace of skate culture and some of the decade's most undeniable bangers – a entire generation of teenagers were powerless to resist.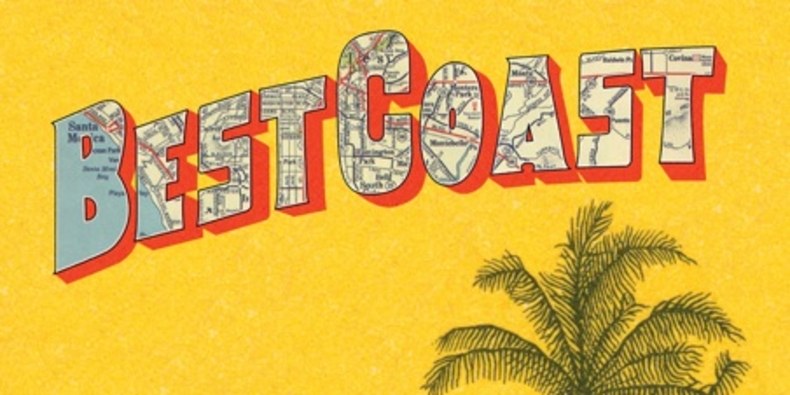 195. Crazy For You by Best Coast (2010)
Genre: Indie
Music, much like life, doesn't have to be that deep. Riding the final dying waves of the surf-rock revival came Best Coast with their perfect debut, Crazy For You. This immaculate and unremittingly charming LP is very consistent in its themes: Beth Cosentino is near-permanently stoned and paranoid about her fleeting love life. She can never get too low or insecure in her longing however, because she lives in California. She has the beach, she has the waves and she has the babes (as would put it on the band's sophomore effort). Rather than undermining the emotional resonance of her swooning fantasies and depressive turns, this sleepier and dreamier approach to life proves endearing. Cosentino isn't trying to convince us that she's in indescribable pain, she isn't being eaten away by angst, instead, when she's left alone she finds her life spinning out of control in a number of wonderfully mundane ways ("Pick up the phone, I want to talk about my day, it really sucked"). By rejecting melodramatic overstatement, Crazy For You stands as a profound and believable expression of modern depression from a lovesick heart: "I can't get myself off the couch, I don't wanna talk to anyone else/Every time you leave this house, everything falls apart".

194. A Brief inquiry Into Online Relationships by The 1975 (2018)
Genre: Indie
It's fitting that A Brief Inquiry Into Online Relationships was released in the same year that Arctic Monkeys dropped the willfully divisive Tranquility Base Hotel And Casino. At the exact moment the British band dubbed the voice of generation in 2005 abdicated their responsibility and descended into solipsism, a younger, hungrier and more ambitious band staked out their claim to speak for GenZ (or iGen if you prefer). Back in 2013 no one knew how important The 1975 would be to a whole generation of music fans, but one thing was clear: Matt Healy had serious self-belief. He wanted to be Liam Gallagher and Bob Dylan simultaneously, he wanted the halcyon days of The Libertines and The Strokes to live forever under his stewardship. A Brief Inquiry Into Online Relationships builds on the 80s synth pop influences of their sophomore LP, injects a healthy dose of 90s' nostalgia and 2000s' multi-cultural ennui, before unleashing a lyric sheet that doesn't flinch from the moment. Healy wants to be quoted and re-quoted, paraded and pilloried; he wants to be naked in his ambition and razor sharp in his insight. At times it proves a bit much, but that's the point. These love songs, drug songs and generational commentaries are full of irony and romanticism designed to unify a terrified generation with an underlying warmth that defies cynicism. A Brief Enquiry Into Online Relationships might not be the album of the decade from a purely musical perspective, but for so many millions it will be the most essential album of their adolescence (I'm kind of jealous I'm not a 16-year-old hearing this for the first time).

193. Sparrow by Ashley Monroe (2018)
Genre: Country
They don't make records like this anymore, except, of course, they do. Ashley Monroe seems to exist in a different dimension to Country's other leading ladies, despite being a proud Pistol Annie. Sparrow is a luscious, lingering listen full of the kind of compositions that Lana Del Rey tries so hard to subvert and re-contextualize. Monroe's songcraft is all soft sway, sorrow and seduction, delivered without even the slightest hint of irony and that, in itself, is refreshing. The production is warm and roomy, affording Monroe plenty of freedom to sumptuously explore the anxieties and understated tensions of her largely loving relationship. Monroe's gift (and Sparrow's by extension) is subconscious storytelling. She rejects wild or contrived histrionics entirely. Her struggles are internal and conscientious. Monroe presents these ageless and anxious odes with the serene sweep of an openhearted stadium filler rather than a knife wielding intensity of an avenger.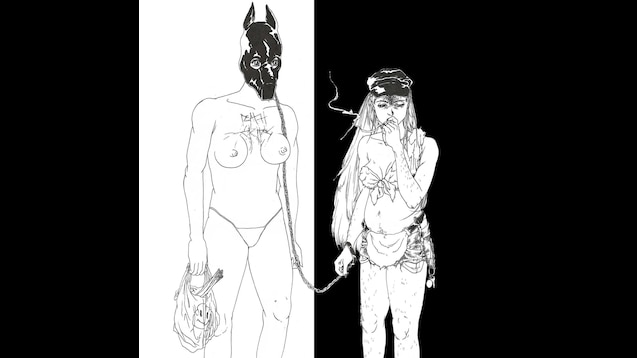 192 The Money Store by Death Grips (2012)
Genre: Rap
For better or worse, Death Grips may just be the influential rap act of the 2010s. With Kanye West's maximalist masterpiece My Beautiful Dark Twisted Fantasy still visible in the rearview mirror, it felt like the culture had peaked. The bling and superstar era had arrived at a fitting end point and had even run a preposterous victory lap in the form of Watch The Throne – it was time for an equal and opposite reaction. Enter, Stefan Burnett, Zach Hill and Andy Morin. Three men were hell bent on contorting, disrupting and spitting in the eye of conventional hip hop. Love it, hate it or bemoan it, rap in 2019 is defiantly strange and open ended. In 2012 it still sounded glossy and superstar dominated – Death Grips detested gloss. Their sonics were ghastly, distorted, fuzzed out and aggressively atonal. Even when they echoed Salt N Pepa and MC Hammer ("I've Seen The Footage") it sounded like a sardonic subversion. At times they flirted with conscious rap, in other moments they recalled the shock rock of Marilyn Manson, but they remained utterly overwhelming. Always a shrewd operator, Kanye would learn from their dissonance-overload approach, but he still had to make pop songs – Death Grips were free to do whatever hell they wanted. And what they wanted, was to beat the living shit out of the moshpit, the music industry and you, the unsuspecting listener.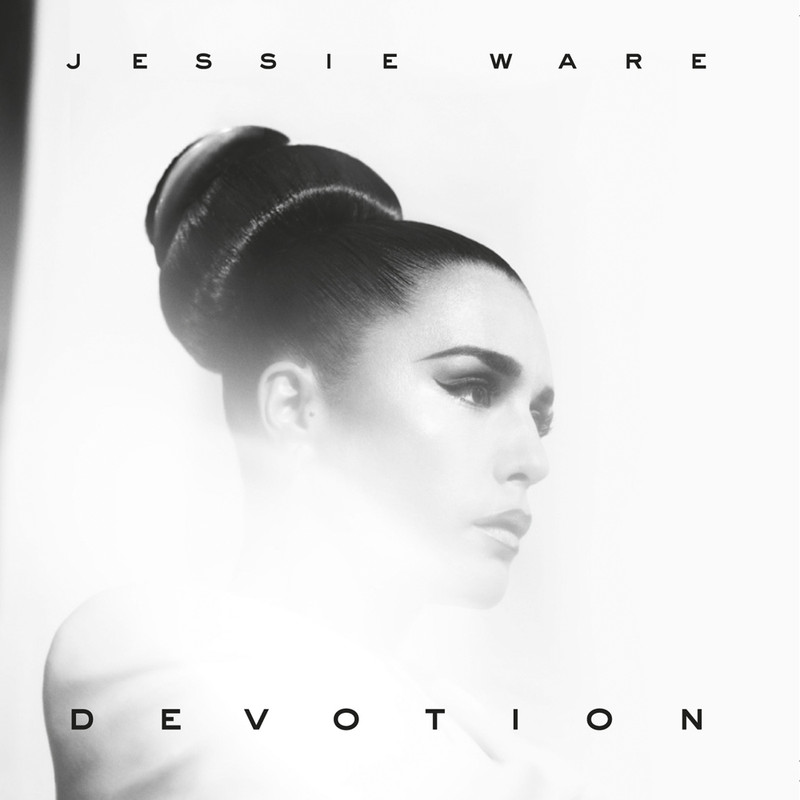 191. Devotion by Jessie Ware (2013)
Genre: Soul/R&B
The zeitgeist is a flighty in the extreme, but for a good portion of this decade, it had settled upon London. The rise of dubstep and the scene's subsequent disintegration into a million micro-genres and mainstream mutations (known by and large as post-dubstep) turned the capital into a hot bed of brooding singer-songwriters and haunted beat-smiths. During the scene's pomp one name kept popping up over and over again. Jessie Ware became a woman in demand, but she never really fit the mould of a post-dubstep artist. When her debut, Devotion, arrived it bore the hallmarks of sophistication rather than trend chasing. Soul was the order of the day as Ware sought to supply more a thoughtful and illusive rumination on romance inspired as much by the gloriously over-produced R&B of the 1980s as the bass heavy understatement of 2013. Ware's was happy to cultivate a vibe rather than race towards an obvious hook (presaging a trend that would dominate the decade's final years). Her music wasn't indecisive or vague; instead it spoke to a woman wise enough to show some restraint. Each breakup and every hurdle she faced wasn't the end of the world, but a painful learning experience that would linger long in the memory. In this light, Devotion is a work of serene and lingering soul, neither overwrought, nor underbaked: a testament to Jessie Ware's judgement.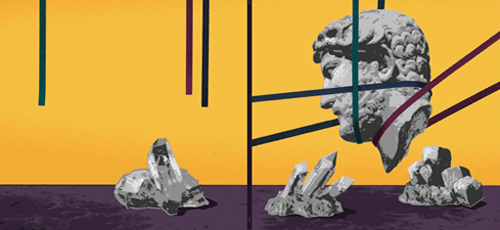 190. Hot Chip – One Life Stand (2010)
Genre: Dance
"Take It In" serves as an apt final statement as Joe Goddard closes One Life Stand, an album where his own heartache looms large, with an existential experience that recalls the cooling airy-pop of the mid-90s. The track feels completely weightless and represents a release from the sheer weight of lingering sorrow that informs even the most danceable moments of this fabulous LP. All this heartbreak and anguish proves remarkably purposeful: it has allowed Hot Chip evolve their song writing palette, while also tying One Life Stand together as a single piece – creating the most coherent and undeniable work of Hot Chip's entire career. It may lack the rough around the edges underdog charm of Come On Strong and The Warning respectively, but by sacrificing their ice cool facade, Hot Chip have managed to push through to the next level. Before One Life Stand, Hot Chip could be considered, in frontman Alexis Taylor own words, "a balloon with air escaping, nothing but a play thing". After One Life Stand's release, Hot Chip could no longer be considered simple dancefloor dilettantes. The band now stood shoulder-to-shoulder with Wilco, Kurt Vile and the other great downcast songwriters of the new millennium. Of course, Hot Chip still have their feet firmly in club culture and their fingers defiantly on the pulse, but One Life Stand was their first step towards immortality and the elusive masterpiece they've always threaten to make.

189. Dogrel by Fontaines D.C. (2019)
Genre: Post-Punk
April 2019 might just be the month of great albums by artists who couldn't care less if you can list their every influence. From The Strokes and surf-pop to The Fall and Joy Division, the sonic signatures may be overt, but I dare anyone to listen to Dogrel and mistake Fontaines D.C. for anyone else. Proudly poetic and wearing their Dublin drawl like a badge of honor, Dogrel is less the sound of the streets than the voice of an underlying tension ping-ponging around inside each and every one of us. There's a needling tension to these deliciously observed post-punk ditties – and ditties is the word. Whenever Fontaines threaten to billow out into something more ambitious or alien, there's an unmistakable earthy reality check – a flat goading note or sarcastic snarl. Dogrel is one of those brilliant albums that alludes to something great, some sort of hope on the horizon, but that lives and breathes in a suffocating boredom of life spent watching the world go by – or as they put it: "You're a cluster of nothing…how do you go about living, as a relic from a dream".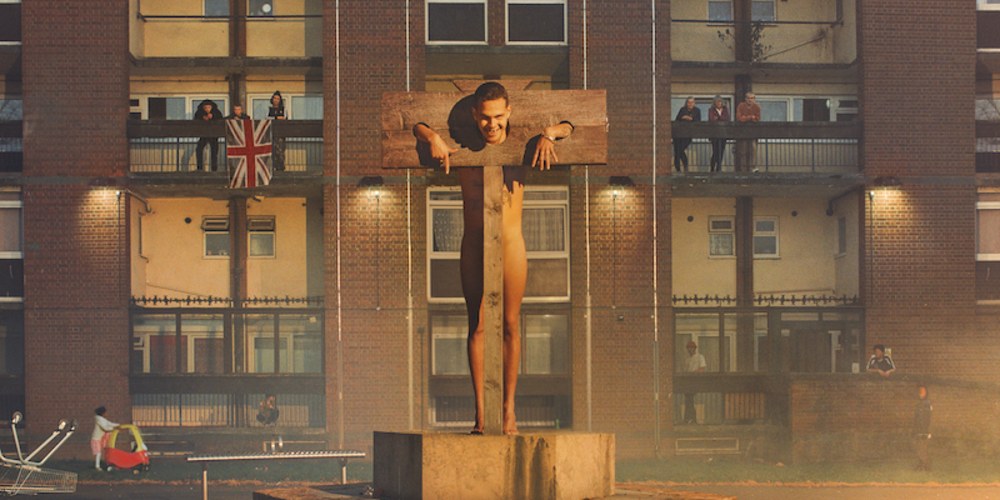 188. Nothing Great About Britain by Slowthai (2019)
Genre: Grime
American rap fans often roll their eyes when British grime artists try to claim that there's no connection between rap/hip hop and grime. While this is of course far fetched, even if the scene's roots lay in Jamaica, the point is that the UK scene is proudly DIY, wilfully amateurish and proudly independent. Northampton's Slowthai is perhaps the embodiment of this ethos. Performing in his pants, Tyron is wildly idiosyncratic and dripping in irony. Remarkably, the hottest new rapper in the UK bears the influence of Mark E. Smith more clearly than Dizzee Rascal (even if it's the later he shouts out). His debut album is a thrilling blast of post-punk anarchy energy directed at Broken Britain in an age of austerity and political pandering. The funny thing is, for all the nightmarish vision of disunity presented on this album (and Slowthai's deeply ironic proclamation that "hand on my heart I'm proud to be British"), he is far from a pessimist. When Tyron performs this album live, he is backed by a giant mirror, which, he explains, is so we can all see "something great about Britain". Slowthai brings people together; he loves his fellow Britons (the odd politician not withstanding) but detests the circumstances in which so many of us live – and it's that warmth and his innate humor that underwrites even his darkest and most demented tales.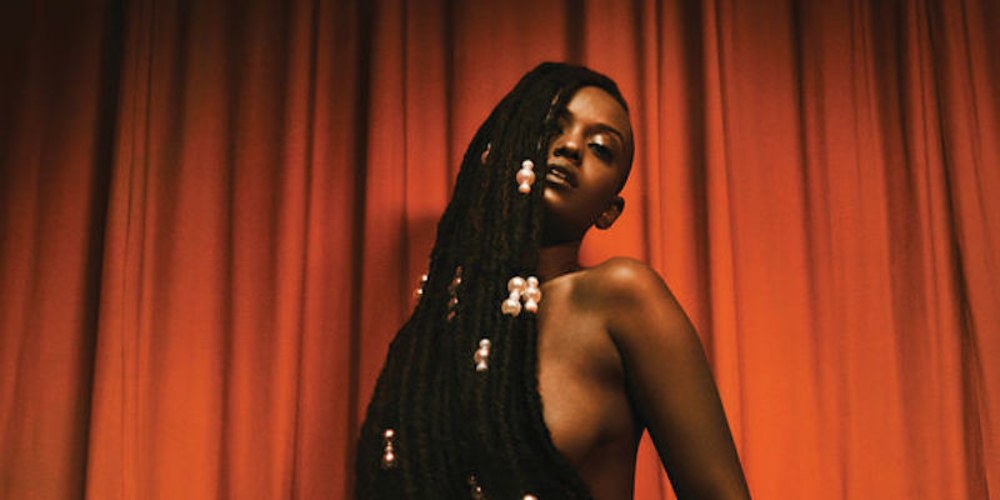 187. Take Me Apart by Kelela (2017)
Genre: R&B
Well, what can I say? When you're wrong, you are wrong – and I was wrong about Kelela. When she dropped her now legendary mixtape, Cut 4 Me, in 2013, I thought it was impressive, sexy, artful, but underwhelming. In my eyes, her music promised much, but flattered to deceive. Take Me Apart's arrival in 2017 promptly shut me up. Kelela's debut album is one of those wonderful records that appears at the crest of wave (R&B was enjoying a full on artistic resurgence in 2017) without sounding remotely similar to its attention grabbing peers (SZA, Kehlani, Empress Of, Kali Uchi, etc.). Instead, Take Me Apart slid across the dancefloor in an understated fashion, lost in its own world, softly singing, "I'm in my head". Taking influences from glitch pop, PC music, abstract electronica, London's clubs and California's neo-soul crooners, Kelela crafted a seductive and thoughtful compilation that feels universal in its tone, but crushingly singular in its lyrical neurosis.

186. No Cities To Love by Sleater-Kinney (2015)
Genre: Rock
From David Bowie and Black Sabbath to My Bloody Valentine and Slowdive, the 2010s were awash with unexpected late career comebacks that more than lived up to the hype. However, while the returning artists often emerged with great new records, few could claim to have returned to release the best album in their entire discography. There is one exception however: Sleater-Kinney. No Cities To Love is one of those perfect albums that manages to crystallize everything that was great about a band's original sound while sharpening its edges into a thrilling pointed pop product. Perhaps because they are less concerned with being cool and more interested in mastering new wave hit making, Tucker, Brownstein and Wiess found themselves free to create a riotous and righteous rock album that feels raw and eclectic without ever losing its sense of purpose.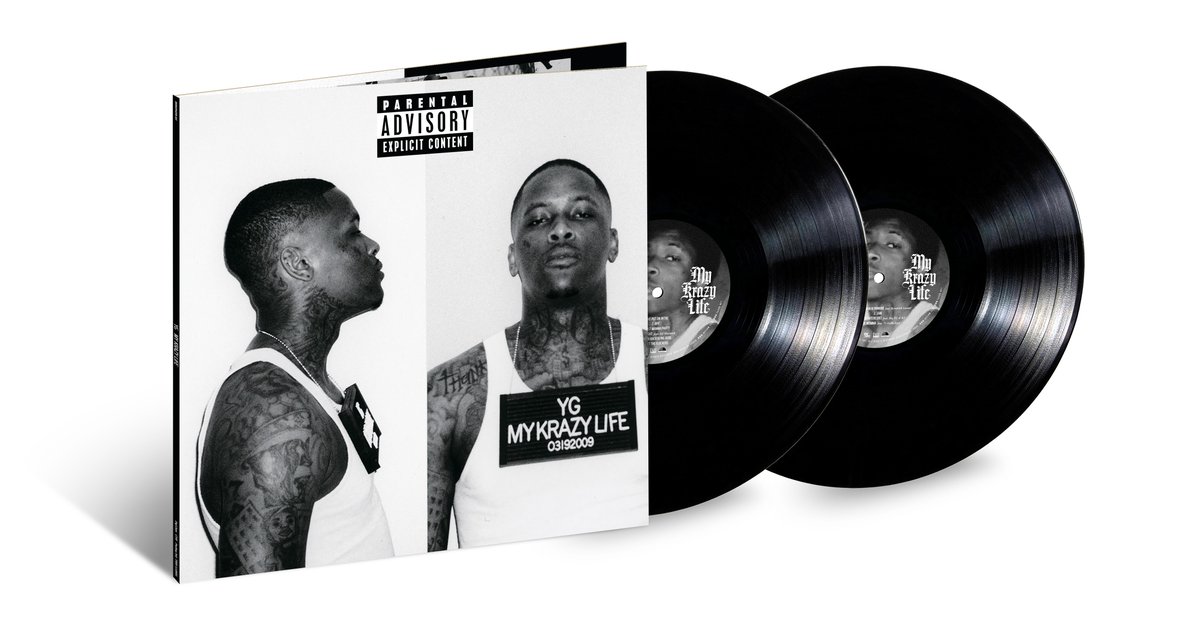 185. My Krazy Life by YG (2014)
Genre: Rap
YG rediscovered something that was seemingly long forgotten: the macabre can be joyous. By mixing the natural effervescence of his flow with ice cool, minimal beats, that put the emphasis on bouyancy rather than bravado, YG reminded the world that gangsta rap can be a barrel of laughs (even in its darkest moments).
Moral ambivalence may be required, but after a generation of rappers who focused on the brutalistic detail and revengeful intimidation, this sense of playful fun is not only thrilling, it's subversive. Odd Future might make murder sound maniacal, Pusha-T might make running a drug empire feel entrepreneurial and Kendrick Lamar might reveal the human cost the drug game, but YG has done something different entirely: he reveals the inherent  idiocy and incompetence.
More precisely, he's self-deprecating and unafraid to show just how low level and petty crime really is. This is not presented as a critique or a patronising "truth", but simply as his reality, his idea of fun: his vision of throwaway pop music. On paper it sounds horrendous but, played over a selection of earworm beats and delivered with a lorry load quotable lyrics, the end result is a Gangsta rap album free from pretension.
YG isn't interested in writing a rap opera. He's not Stringer Bell or a Corleone. He's a product of his environment – that's not a code word for an introspective social study – it's his modus operandi. He's a young man having the time of his life and not thinking overly deeply. He's too busy making an album's worth of imperious pop music.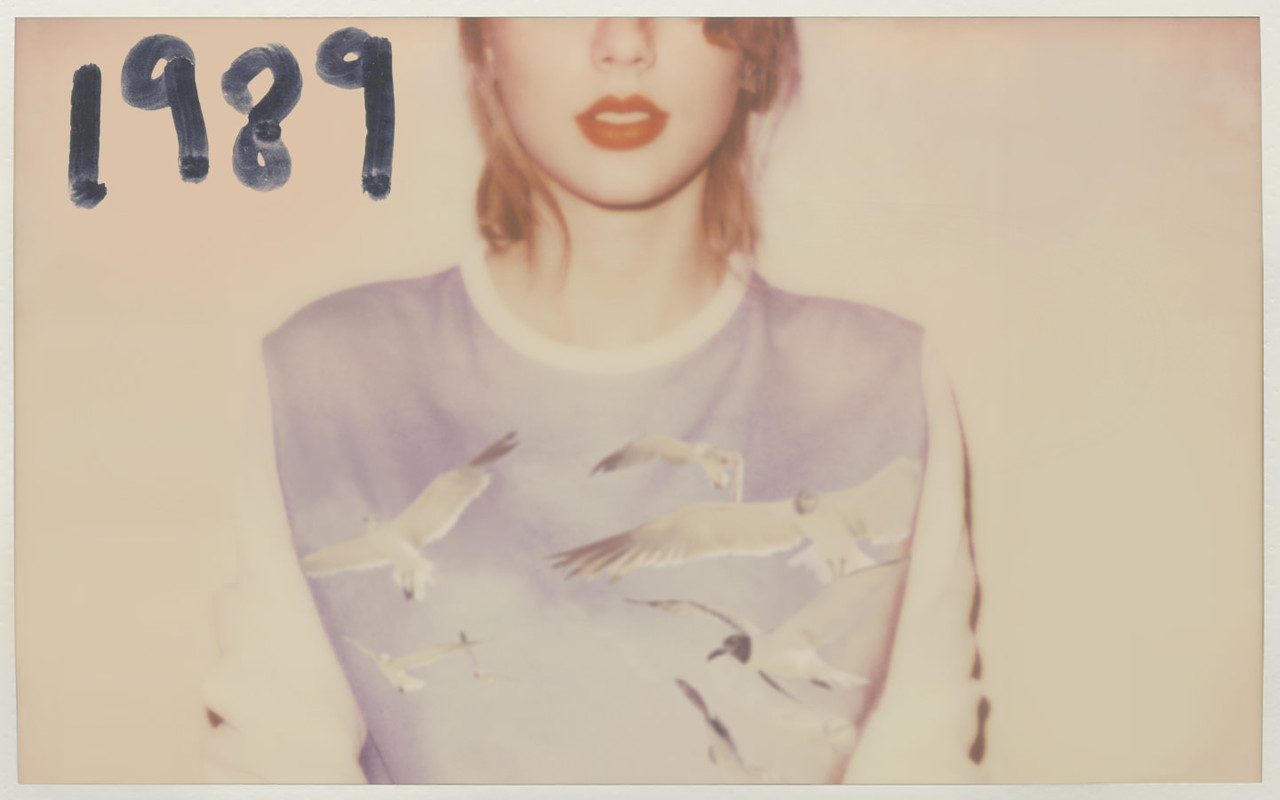 184. 1989 by Taylor Swift (2014)
Genre: Pop
1989 came shrouded in all the right noises (Taylor is going whole hog into pop) and plenty of the wrong ones (she didn't want to get personal, i.e. no more writing about boys). The now ubiquitous "Shake It Off" suggested that Taylor would be a woman of her word as she served up a dose of chart topping escapism, only for the squelchy, palatial electronics of "Out Of The Woods" to confirm that her love life would indeed be back on the menu. This is the best possible result. Taylor is unconstrained by both genre and subject matter. 1989 is everything Red purported to be and more. The question is no longer: will Taylor drop her guard and let fly, but can she throttle her competition and become 21st Century pop's leading light?…
…1989 stands on its own two feet. You don't have to be glued to TMZ to understand the subtext. Taylor is serving up top-notch pop that obsessives will seek to unpick and decode, while everyone else is overwhelmed by the hooks and intrigued by her pithy turn of phrase. Taylor alludes to something deeper, a gossipy realism, but the implication is enough to elevate. "I Know Places" is fantastically slight tale of two celebs eluding the paparazzi as they seek to get their hands on one another in some secluded, sordid hideout. The subject matter works as both as nifty insight into a fame and as metaphorical lovers on the run tale.
Ultimately, 1989 is the sound of Taylor Swift staking her claim to be this generation's premier popsmith. The former country star has found a way to use her celebrity flings and romantic mishaps to subvert norms and turn overused platitudes on their heads. The production might be crisp, modern and synthetic, but it fails to steal the show; Taylor will not relinquish the limelight as she find new angles and skewering details to reinvigorate tired pop tropes. Gender roles are flipped, boring stock phrases are transformed into to killer putdowns and Swift does it all with coy, goading, aplomb. Taylor's vocals aren't spectacular in the Mariah or Celine sense but, without grandstanding or losing her cool (did she have it to lose?), she'll have you hanging on her every word. 1989 is about both what she says and how she says it.
Taylor Swift has done it. She's made a thoroughly 21st Century record that is knowing but not annoying, that picks convention to pieces without rejecting sentimentality, and that remains brazenly inclusive despite working its way through a diary's worth of solipsist angst. In other words, this is proper daring pop music; un-beholden to ice cool trends, but slavishly devoted to one woman's vision – and all the better for it.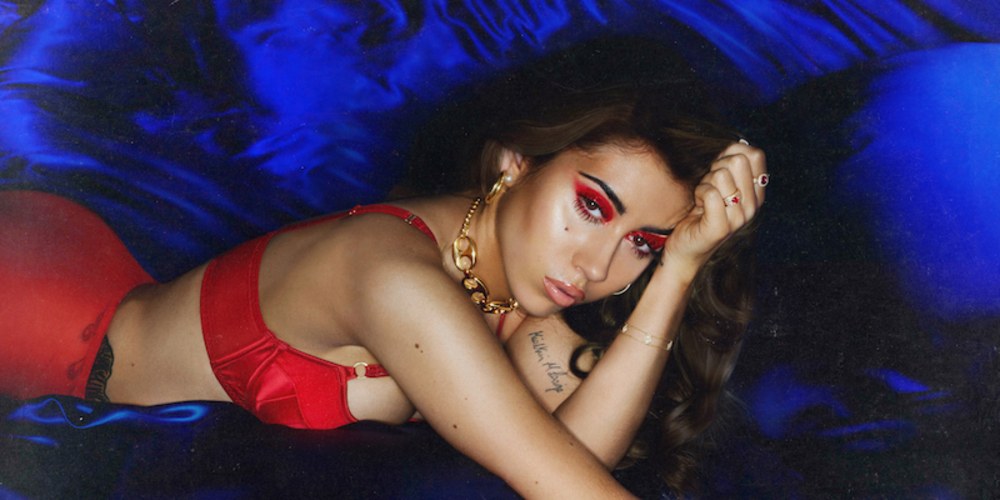 183. Isolation by Kali Uchis (2018)
Genre: R&B
Being labelled "grown up" is often a fate worse than death; it suggests music that is professional, undeniably thoughtful, but usually quite dull. Despite the inherent baggage, it is the term that springs to mind when listening to Isolation: this is the cool, sensual music of a grown woman, rather than a little girl playing music industry sex pot. Uchis controls her own destiny. She is in command of every second of this LP and her lyricism is delightfully mischievous. As if to illustrate the point she wraps both Morrissey and Kanye West around her little finger on "Miami" ("I was looking for a job and then I found one/He said he want me in my video like Bound One/But why would I be Kim, I could be Kanye?/In the land of opportunity and palm trees"). Isolation is preposterously brilliant, it's hard to know what to discuss: each track is a radical departure from the last and Kali's smoky, effortlessly tuneful vocal oozes superstar quality. On Isolation, Kali can, does and will have it all.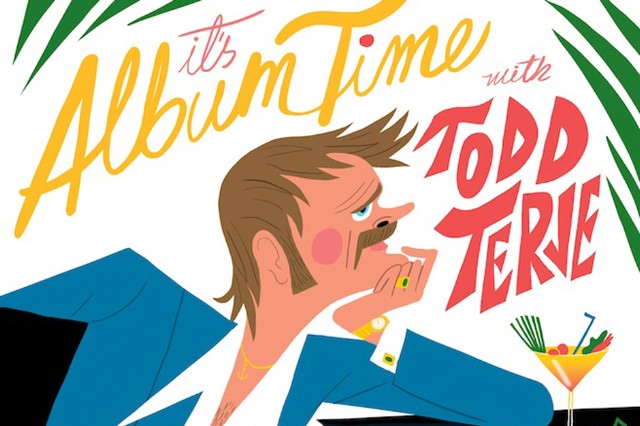 182. It's Album Time by Todd Terje (2014)
 Genre: Dance/Nu-Disco
Norwegian DJ and nu-disco savant, Todd Terje, decided to release his debut and, at this point in time, only studio album in 2014. It's Album Time is both as self-assured and flippant as its title would suggest. Terje exudes an immaculate control of rhythm and has an ability to beautify practically any arrangement with the delicious application of synths and a remorseless beat. He is also crafty in his ability to create hooks – or rather, pseudo-hooks. It's Music Time worms its way into your subconscious without the use of any obvious gimmickry – there are no short lyrics to chant, drops are never employed and Terje is more than happy to take his time. In fact, far from upping the bpm, most of It's Album Time's finest moments come when Terje decides to drift through space, watching the cosmos subtly shift as the grooves mutate seemingly without warning. The goal is to lead the listen towards newer and sexier sounds, rather than dragging them back towards the safety of familiarity. It's Album Time isn't the ideal format for an artist like Terje, his music thrives in the world itself: in wide-open spaces, heaving sweatboxes on a Saturday night or even just walking down the street. Movement is essential, even at its dreamiest, Terje's music inspires motion. Listen to "Strandbar" and try to deny the shimmering disco rhythm, I dare you.

181. IGOR by Tyler, The Creator (2019)
Genre: Hip Hop
So it's safe to say that I slept on IGOR. Upon release I found Tyler's unexpected diversion into funk-laden-soul distinctly mediocre. Tyler was vibing and gushing out his emotion in a performative, but passionless dance of painfully contrived maturity. Strangely, as time as passed on by, my opinion largely hasn't changed. IGOR is still overt, obvious and clumsy, but after having the chance to live with the album as an artefact I've come to cherish that clumsy looseness. Quite simply, IGOR bangs. It is too cute and too clever. Tyler obviously knows exactly what he's doing even when he feigns that he doesn't, but by god, for some inexplicable reason it rings true. Tyler has created an overly emotional and impetuous album for those of us who cannot separate thinking from feeling. Oddly, by emphasising his greatest weaknesses (singing and thoughtfulness) and sideling his most well honed talents (wordplay and intensity), IGOR stands as a wonderfully vulnerable statement of pure lovestruck confusion: stew in your subconscious, let your demons run a muck and dance like no one is watching.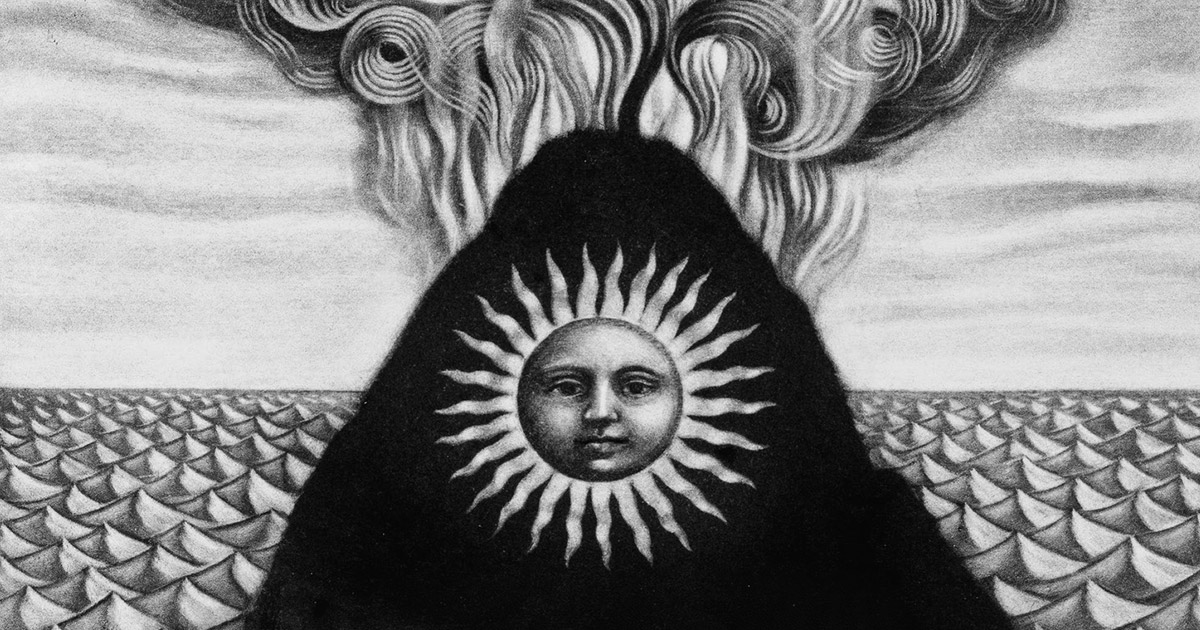 180. Magma by Gojira (2016)
Genre: Metal
Gojira have taken a monumental risk with Magma: they've done exactly what more metal bands need to do, but that so many loyal followers bend over backwards to decry. The Bayonne metallers have streamlined and stiffened their sound. The wild (and undeniably thrilling) diversions of old have been jettisoned and what's left is a crushingly immediate and utterly accessible listen that few could have predicted. So far it seems the Frenchmen have avoided the cries of "this isn't proper Gojira" or simply "we want the old stuff", likely because the band have so thoroughly earned the trust of their audience in years past. As someone who thinks From Mars To Sirius was the band's high watermark, I should be primed to reject Magma, but I cannot deny its rhythmic assault. For 40 minutes Gojira unleash their ferocious rhythm section and unload a series of bombastic, chugging grooves that land metronomically, like boxer unrelenting jab. The simplicity of this assault, combined with vocals that are perhaps surprisingly clean and catchy, means that when an ultra-tight solo emerges it catches the listener wholly off guard ("Silvera"). A death in the family may inform Magma thematically, but this is a record that feels wholly alive. This is most certainly not a work of proggy experimentation: this is a sludge laden onslaught that satisfies deep down in the gut. Whisper it, Gojira have made a rock record – a weird one, but one that would have earned them legendary status in the 1990s and that deserves to be celebrated (and headbanged along to) in 2016 (and beyond).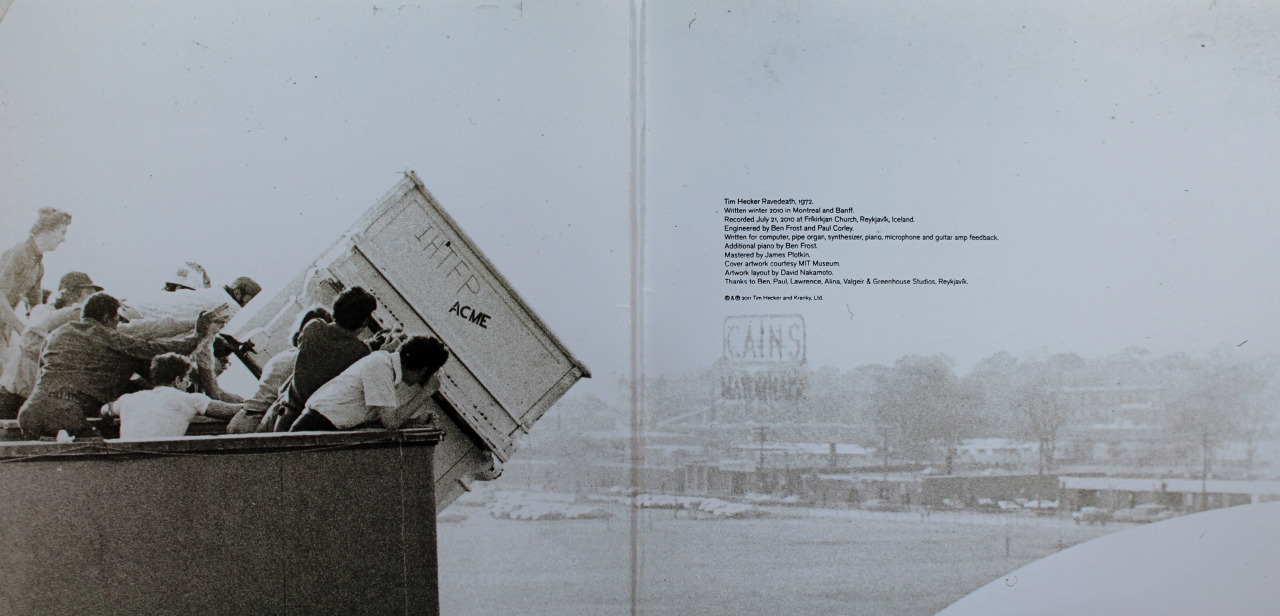 179. Tim Hecker – Ravedeath, 1972 (2011)
Genre: Electronica
Where do we draw the line between intellectual fascination and good music? In the world of avant garde electronica, where the desire to alienate and unnerve is so strong, this distinction can appear almost imperceptible. Ravedeath, 1972 is very much a love/hate record for me personally. Its conceptual underpinnings are undeniably fascinating, turning the destruction of music, media and instruments (pianos being pushed from rooftops) into art itself – to address the question, what does the death of music and the destruction of culture actually sound like?
To bring this conception to life, Hecker retreated to Iceland and mixed the agonising death wails of a pipe organic with live piano and guitar performances. The resulting sound is both horrid and beautiful, like a torturous death cycle that gets caught buffering: notes hang, stutter and slowly fade out of existence altogether, but not without issuing a despairing sigh or final scream. Ravedeath, 1972 is an album that everyone should hear at least once. Having debated its merits over the years (and through increased exposure) I have come to love its simultaneous stillness and desperate writhing textures – but is it actually a superb stand alone LP? The fact that it has endured the test of time would suggest that it is. The death of music continues to capture the imagination even at the decade's end.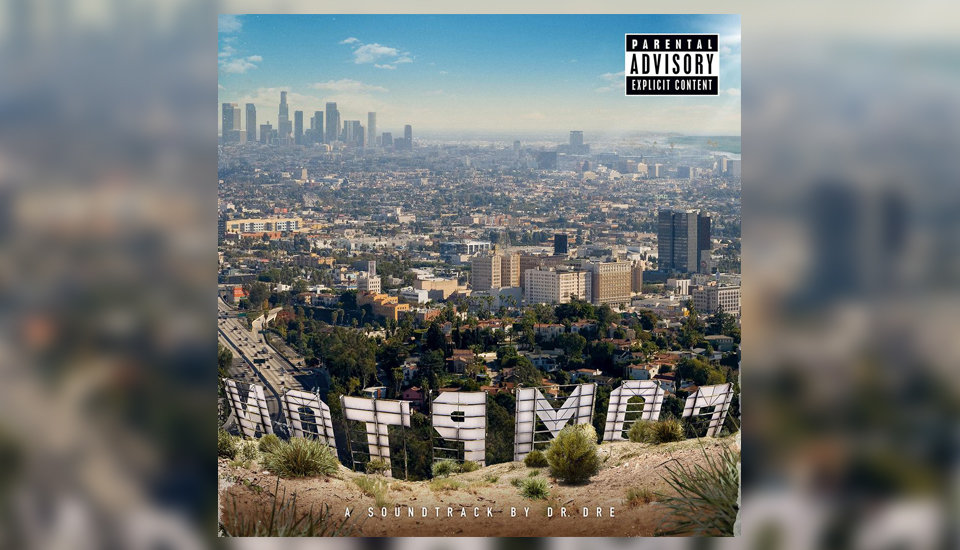 178. Compton by Dr. Dre (2015) 
Genre: Rap
In the past, the success of a Dr. Dre verse relied on one of three factors: a) how personal or true his sentiments were b) how shocking or intimidating the content proved to be c) how good a ghostwriter he has on board. Compton never relents on all three fronts. Atop cleverly layered beats that mostly bang, Dre shocks by comparing the violence of yesteryear to the brutality of today. The decision to channel the past, without running or hiding from his billionaire present, allows Dre to assume his rightful role as the great grandfather of gangsta rap and, hearing how raw the anger in his voice still is, proves devastatingly affective.
Dre says it himself, he might now be sitting above Compton in a plush mansion, but it only serves to give him a bird's eye view of how little has changed. When he stares aimlessly at the sky he remembers good times chuckling in the studio with Eazy and Yella, but also the dark days; getting thrown to the ground, shot up and beaten down. When his eyes fall on the street he sees the same shit he tried desperately to escape three decades ago playing on repeat. His mogul status affords him the luxury of distance and security, but the Straight Out Of Compton biopic forced him to reconcile this fundamental disconnect. The result is a gruelling, angry, but ultimately loving reflection on Compton itself. Dre looked inside himself, faced his inner hypocrite and created the truest and most sincere record of his entire career.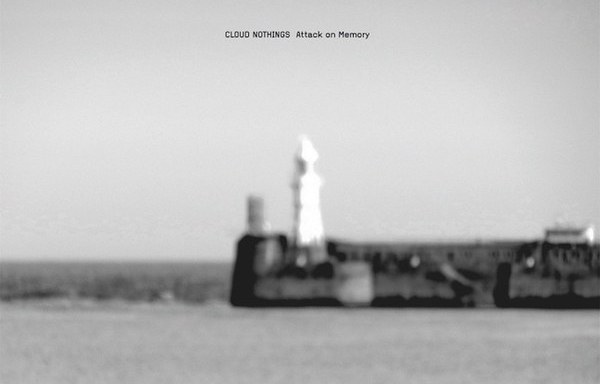 177. Cloud Nothings – Attack On Memory (2012)
Genre: Indie/Rock
Talk about a sophomore transformation, Cloud Nothings went from one man (Dylan Baldi) making scratchy pop-punk in his bedroom to recording live, with a full band, in the studio with rock god Steve Albini. The transformation was profound and the compositions grew in scope: stewing on nihilistic blues and letting each note linger and clank towards a lonely oblivion. Thankfully, Baldi hadn't forgotten his punk chops and out of these bruising post-punk naval-gazing arrangements came outburst of raw vitriol and blisteringly addictive riffs. When Baldi bleats, with dead sarcastic eyes, "I thought I would be more than this", you believe him. He comes from a place of energy and go-ahead optimism, but his illusions have been shattered and a spanner has been thrown in the works of his glorious indie sound. Like a broken rollercoaster, Attack On Memory has plenty of ups, but the site of unfastened screws makes the inevitable downs utterly terrifying.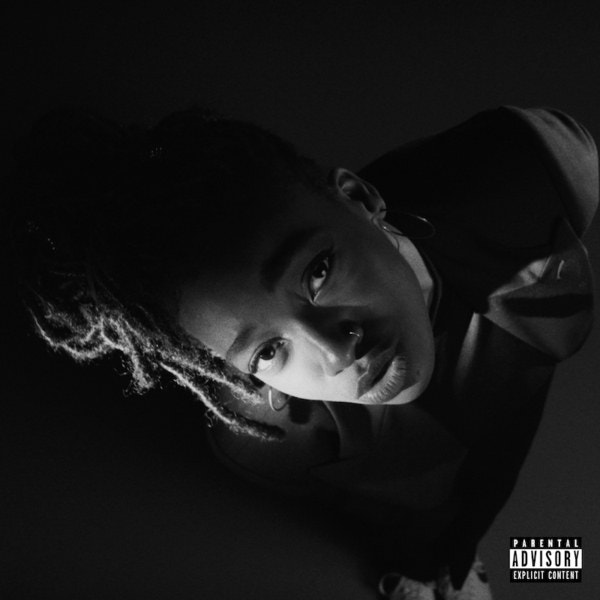 176. Grey Area by Little Simz (2019)
Genre: Rap
It's been a long time coming, but GREY Area was well worth the wait. Little Simz has been a stand out on the UK rap scene for so long, it almost felt as if her moment had passed her by. Mercifully, we no longer have to discuss Simz's potential while hoping she'll somehow pull it all together, her peak has arrived. In producer Inflo, Simz has found her perfect partner in crime. His dark-edged, rump-rattling beats and ear grabbing samples provide the ideal backdrop for Simz daggering lyrical onslaughts. Better still, she finally has a producer adept enough to zig when Simz zags – and boy does she zag. Flickering between hard-edged self-aggrandizements and stories of the struggle to smooth, soulful, circumspect reflections on loss and confusion. Whatever subject matter or style Simz turns her hand to, her delivery remains immaculate and her soul undeniable.