The Top 200 Albums Of The Decade (#40-21): Kanye West, Arctic Monkeys, Robyn, More
December 14, 2019 | Posted by
The penultimate instalment is upon us and it is time to find out which albums will sit of the very precise of greatness.
I am very sorry for the delays in publishing. I'm on holiday in Tennessee (the USA is lovely btw) and I haven't had access to the Internet as often as I expected.
Don't forget to catch up on PART ONE (200-176), PART TWO (175-151), PART THREE (150-126), PART FOUR (125-101), PART FIVE (100-81), PART SIX (80-61) and PART SEVEN (60-41).
Disclaimer: I haven't heard every album released in the last decade (obviously) and (as of today) I have shortlist of 400 albums that just missed the cut. So, in other words, this was a near impossible task. Occasionally, when a pair of albums by the same artist represent two sides of the same coin, I have included both as a single entry. This decision was made so we could spread the love to as many artists as possible and avoid repetition.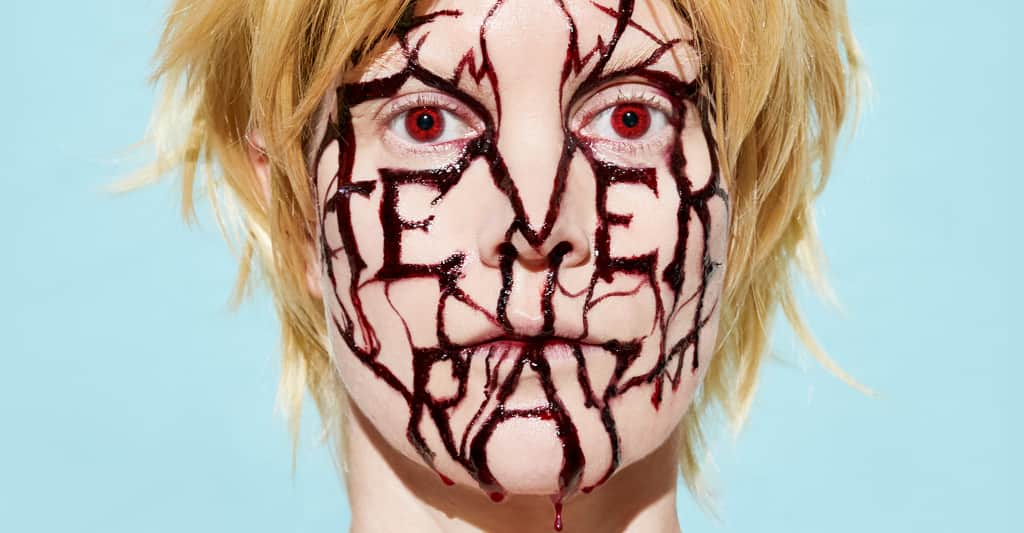 40. Fever Ray – Plunge (2017)
 Genre: Electronica
Suffice to say whenever Karin Dreijer happens to decide to release a record, it is well worth the wait – and, on the off chance she choose to perform live, it is essential viewing. The Knife have always inhabited a rarefied air, where the duos every action was an event, but by 2017, Fever Ray had surpassed her musical parent. No longer a spin off, Plunge felt like the main event: a better, more coherent, more addictive project than The Knife's Shaking The Habitual. Karin had set her stall out, not only as an electronic pioneer and a songwriter who could truly relate to her audience even amidst the wilful eccentricities of her sound, but by constantly keeping us on edge.
Plunge is a painfully intimate album that, at times, feels groovy, playful and more than a little seductive. Then again, it's also utterly terrifying and completely unsettling: full of alien noises and dark electronic undergrowths inhabited by malevolent sprites. "Falling" is an absolute assault of unguarded admissions, soundtracked by a relentless churning machine producing faint traces of a grotesque but danceable beat. The result is like a hypnotic restraint that ties you down as Karin whispers her innermost aches in your ear – is it catharsis, is it freeing or this this just agony? In all honesty, it's impossible to tell. Discomfort comes with the territory – and, fittingly, "Falling" is followed by "idk About You", a track that feels like both a sweet pop song and potential banger built on the back of awkward, unwanted (possibly forced) sex. Don't worry; you are supposed to be on edge. Plunge is full of glorious idiosyncratic music, virtuoso vocals and, at times, a feeling of self acceptance and joy, but boy is it underwritten by an incredible unease and a naked vulnerability that is both devoid of shame and steeped in pain.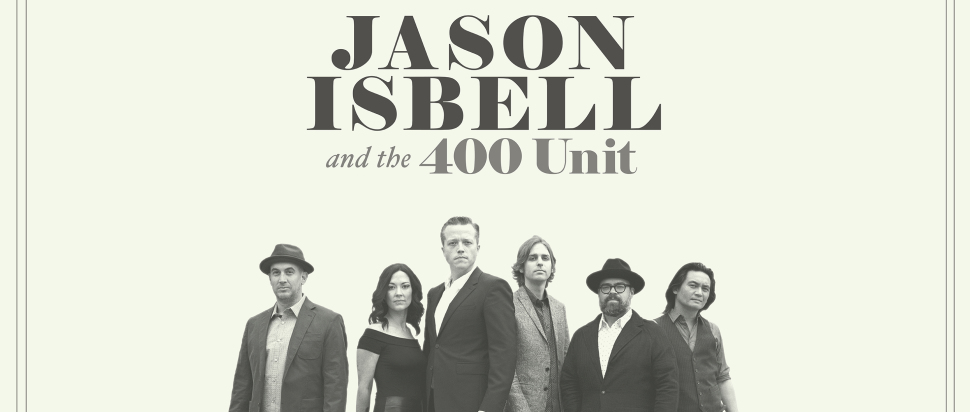 39 Jason Isbell + The 400 Unit – The Nashville Sound (2018)
 Genre: Country
We live in a hyperbolic age. With anger seething from both right and left it is easy to become lost when even people you might be inclined to agree with are behaving in ways that you simple cannot justify. Jason Isbell knows this feeling more than most. He's a modern man with a loving wife and a beautiful daughter. He is not a pessimist, but he is lost in a world that seems uninterested in old-fashioned reasonableness. Isbell makes his malaise clear at the outsets, he's "The Last Of His Kind", too country for campus ("They laughed at my boots, laughed at my jeans, laughed when they gave me amphetamines") and too modern minded to stomach the grumbles of his fellow middle aged white men ("I used to want to be a real man, I don't even know what that means…I've heard enough of the white man's blues, I've sung enough about myself").
In this light Isbell faces the world, not with a per-ordained ideology, but as man of experience trying to make the right choices for his family, to ease the ache and spread kindness. The Nashville Sound is then an absolutely rollicking country rock album that feels both grounded and sage. In an era of bawdy outlaw and bro-country, there's something reassuring about knowing that Isbell can sing to packed arenas of "Anxiety" ("I want to be strong and steady, always ready/now I feel so small and weak"). Better still, in the wake of his daughter's birth he reflects on some of his past behaviour ("wishing I'd never been one of the guys, we pretended not to hear another white man's joke"), but Isbell isn't interested in defending himself or anyone else. He doesn't want people to be "cancelled", he just wants everyone, including himself, to reflect on their actions and stop being so damn defensive.
In the grand Sprinsgteenian tradition, Isbell is writing totemic, unashamedly sentimental, country-rock epics that capture the anguished history of working class Americans while tackling their thoroughly modern malaise. Isbell never pulls a punch, whether tackling fragility, alcoholism or sexism on Country radio ("momma wants to change that Nashville Sound, but they're never gonna let her"), and yet his raucous anthems have a unifying quality. Like The Boss, he writes sweeping narratives and embodies a series of believable-yet-romantic characters. Isbell is a master of not only putting himself in other people's shoes, but looking beyond himself to recognise the struggle and ache of those who surround him – be they white, black, red, seemingly strong or obviously weak: "we are all carrying one big burden, sharing one fate".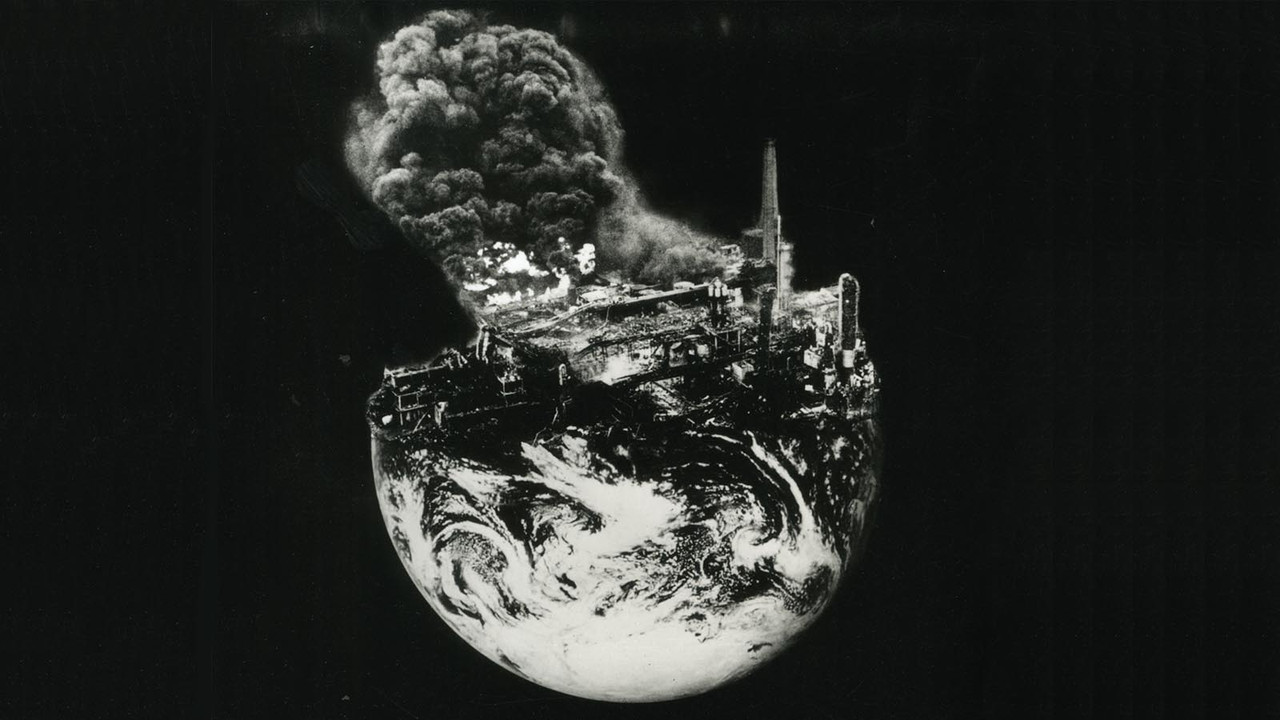 38. Kate Tempest – Let Them Eat Chaos (2016)
 Genre: Rap/Poetry
"Bradley's got a good job, he works in PR…life seems simpler than it's ever been/he's doing well, he's living the dream, he is paying the mortgage off…he doesn't know why he's not sleeping at night". Kate Tempest's defining LP is no barrel of laughs, but nor is it a macabre collection of exaggerated horror stories from the streets of Austerity (now Brexit) Britain. Let Them Eat Chaos is a razor-eyed look at the pain behind the façade. Whether that's the false lights and illusions of the high street, the tears behind male bravado or, in the case of Bradley and Tempest herself, the hollow feeling behind apparent success –  there is one question that lingers over Let Them Eat Chaos: why aren't we happy?
"Is this all that's ahead of me? I always thought that life would mean more to me eventually, I hate to think I'll make it to 70". These lines represented Let Them Eat Chaos' bleakest moment of soul searching, but the album is choked full of wittily stacked and unflinchingly grim sketches where the very mundane brutality of life pokes its head above the parapet. There are times when Let The Eat Chaos plays like a nightmare, but the terrifying chill of reality and the unmistakable ordinariness of these tales make this album more harrowing than any imagined apocalypse.
Tempest is wise to use narrative and observation more than metaphor. This is the plain speaking, mythical "straight talk" so many long for, albeit with a crooked smile. However, as much as we claim we want the truth; Let Them Eat Chaos suggests we'd rather look away. "The kids are alright, but the kids will get older" (what an incredibly forboding line) and there is this temptation to reply "it twas ever thus", but as Kate points out: that's simply not true, once upon a time a young person could buy a home of their own and hold savings. The silent sigh that invariable concludes that sentence, perfectly encapsulates the tragedy Let Them Eat Chaos so deftly explores.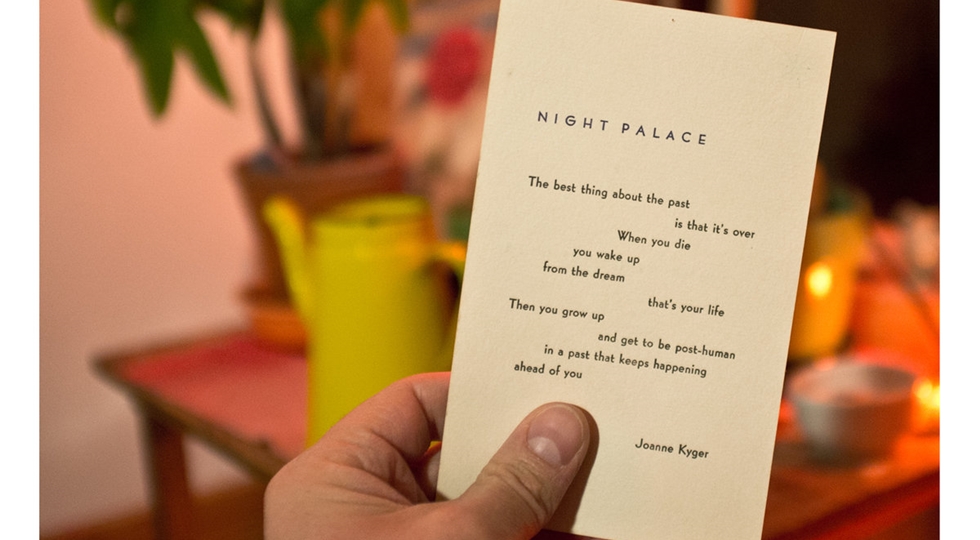 37. Mount Eerie – A Crow Looked At Me (2017)
 Genre: Indie Folk
"Death is Real. Someone's there and then they're not and it's not for singing abut, it's not for making into art. When real death enters the house, all poetry is numb".
In a year in which I lost my father, this album stopped me in my tracks: not because these songs of death and life after a death mirrored my feelings, but because A Crow Looked At Me struck me as so authentic, honest and beautiful. Everyone experiences death differently and Mount Eerie gives life to his experience with these devastating precise sketches ("what about foxgloves, is that a flower you liked? I can't remember, you did most of the remembering for me"). The brilliance of the music lies not in its beauty or its sorrow, but in the way Mount Eerie inhabits the gaps – the gaps in memory, meaning and future experience. No punches are pulled and nothing is asked or expected of the listener: sit with Mount Eerie a moment or leave him alone, life will invariable go on. 
A Crow Looked At Me is truly harrowing and utterly agonising. It is an act of voyeurism, a near amoral window into a man's mourning process. We watch Mount Eerie walk in the garden with his head held low or strike up conversation in the grocery store, only for the entire place to fall into an uncomfortable silence. A Crow Looked At Me is awful and unbearably brilliant.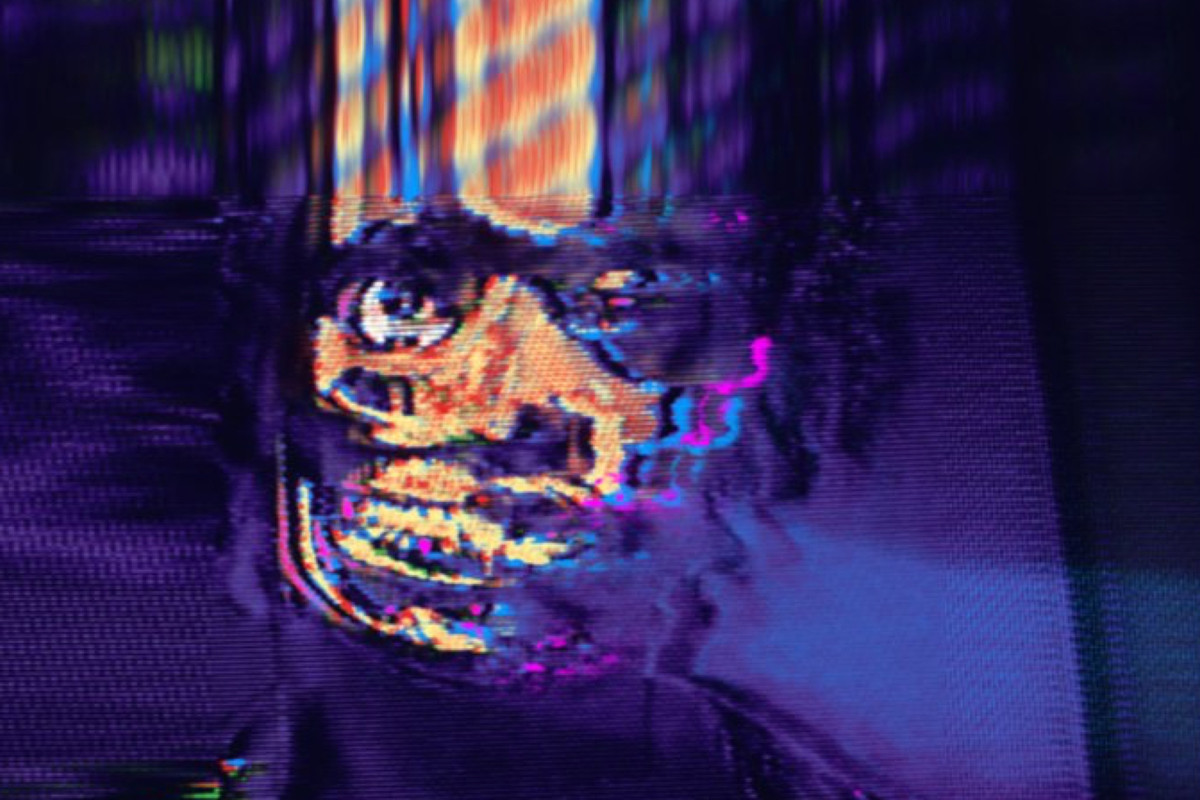 36. Danny Brown – Atrocity Exhibition (2016)
 Genre: Rap
Danny Brown really is not kidding when he blurts, "I'm like Kubrik with two bricks", on the trippy mid-album-marvel "Lost". When is comes to coke rap, Brown is every inch the avant garde, psychedelic, provocateur (Stanley Kubrik) to Pusha T's grounded and brutal Michael Mann. Atrocity Exhibition, the Detroit rapper's fourth studio LP, is not only a worthy successor to both Old and XXX, it is a throbbing headrush masquerading as an album of the year contender. Starting with a spectacular run of, dare I say, conventional singles that range from street level paranoia ("Downward Spiral") to poetic odes to life without handrails ("Rolling Stone"), the album catches flame and embarks on a narcotic fuelled adrenaline overload. From the magnificent melting walls of "Lost" to the alien trap of "Pneumonia", Atrocity Exhibition gives the listener a taste of life spiralling out of control, driven forward by chemical reactions, fidgety impulses and the desire for dirty and diverse experiences. The album's decidedly mellow coda can't quite match the insanity of the opening two thirds, but it coolly and comedically brings this delicious bad trip to a close. Brown might rely on his exuberant, hyper-stylized enunciation to force certain rhyme schemes (friends and sin rhyme according to Danny's tongue) and his cheap shot at Iggy Azealia was frankly unnecessary, but these quibbles can't undermine a thrilling onslaught of raw experience, not bothered by premeditation.
Brown starts and finishes Atrocity Exhibition by stating that he lives his life without consideration and that he hopes, by jotting down his every thought and action in the form of art, he will find retrospective meaning (and, perhaps, justification). It's a noble desire and one that gives the album a sense of gravity (even if it can't match its predecessor's narrative brilliance). Brown is living life at the absolute limit – maybe he's a junkie, maybe he's paranoid or maybe he's just idiotically impulsive – but his rhymes are allowing the world to live an utterly unsustainable existence vicariously through him.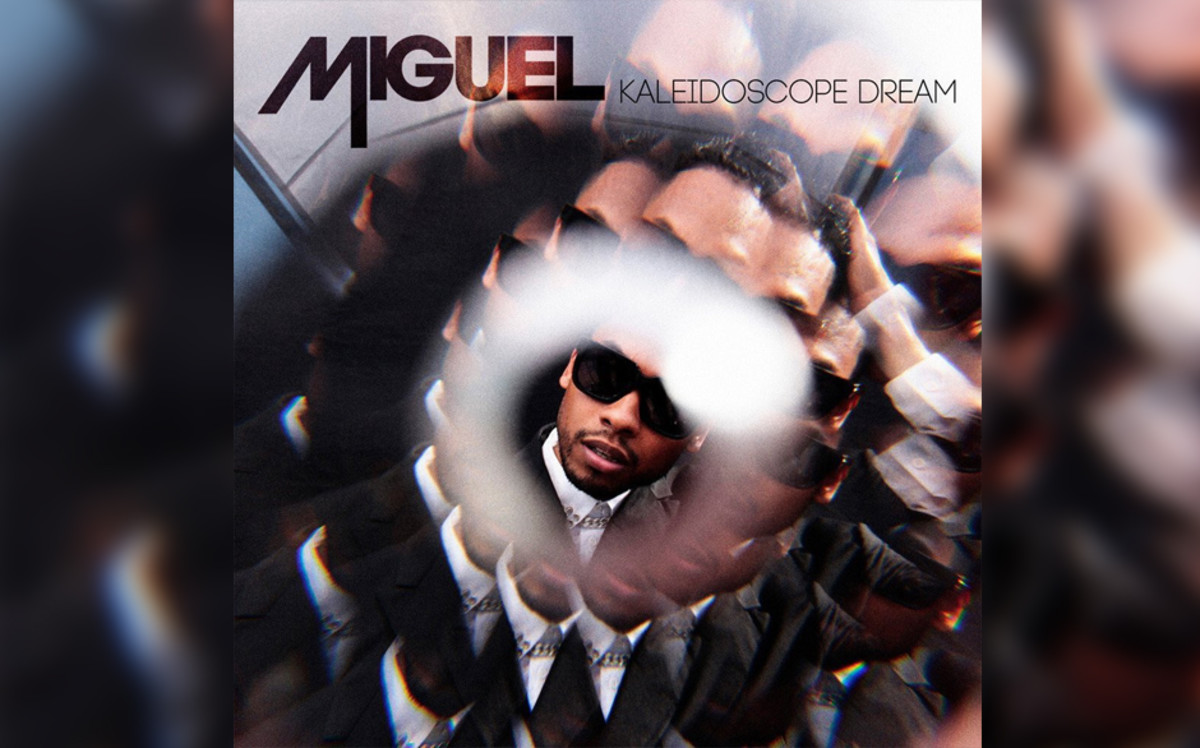 35. Miguel – Kaleidoscope Dream (2012)
 Genre: R&B
In 2019 thoughtful, considered and loving R&B is the norm. Following in Miguel, Anderson Paak and, truth be told, despite him never actually singing, Kendrick Lamar's footsteps, the legendary loverman genre is full of conscious, tender and caring reflections. Back in 2012 however, the mood was very different. The-Dream was the world's most in demand songwriter and he set the tone for a genre obsessed with scheming, skeeting, degrading and cheating on women. Against this backdrop, Miguel's silky vocals, serene arrangements and beautiful lyrics of devotion felt genuinely revolutionary. Here was a man who had it all, the voice, the looks, the style, the charisma and he had absolutely no interest in singing about stealing your best friend's girl. The grown ups were back at the wheel and love was no longer code for fucking in a back alley.
The results were supremely seductive and, most importantly, undeniably cool. Miguel might want to let his "love adorn you", but he's still a man on the prowl, searching for something both meaningful and sordid on the dancefloor. Luscious, glowing production that drifted between old school soul, modern bass heavy R&B and coy indie psychedelics set him even further apart. His music felt naturalistic and real – this was no synthetic fantasy: Kaleidoscope Dream was flesh and blood, body and soul, good fucking and true love.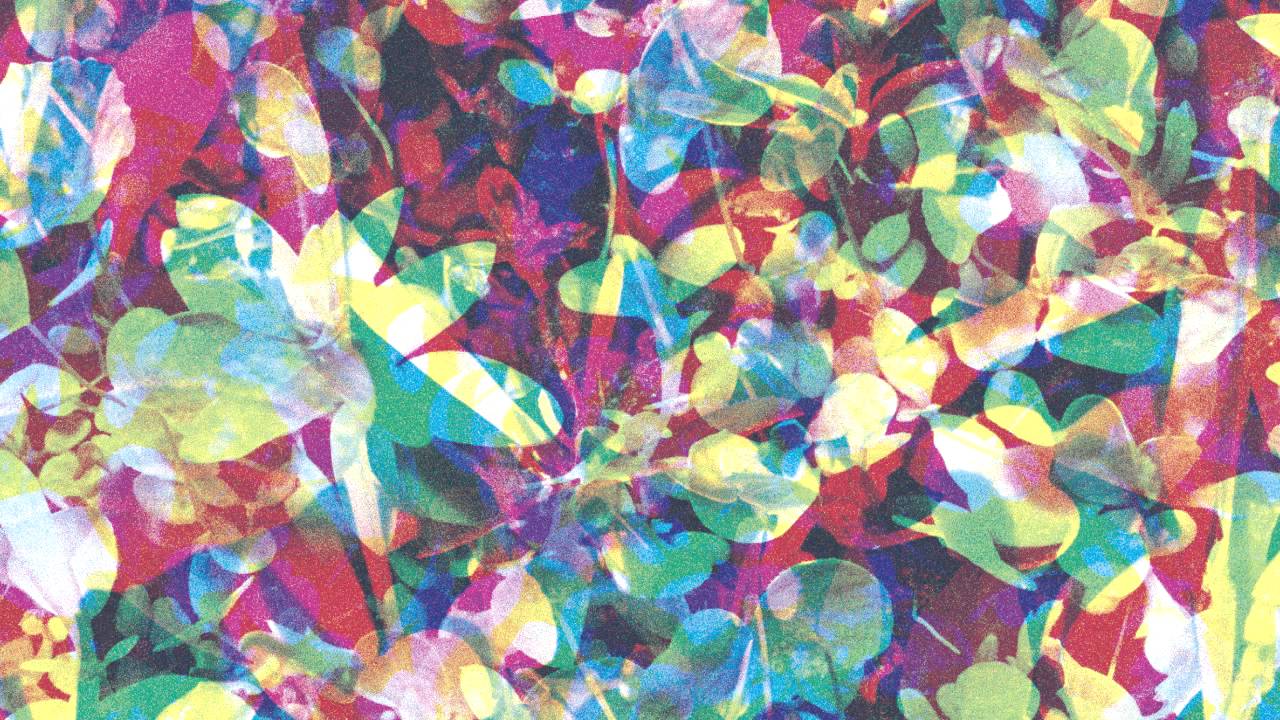 34. Caribou – Swim + Our Love (2010/2014)
 Genre: Electronica
Sleek, groovy and yet surprisingly challenging, Caribou's Swim perfectly negotiates the line between avante-guarde electronica and commercial dance. The arrangements are intricate and often surprising, but consistently appealing; producing a hypnotic effect without ever threatening to bore. Equally, Swim never finds itself lost in the middle ground and the individual tracks have a great sense of purpose; "Bowls" is a glorious understated and reflective piece of electronica, "Odessa" offers a dense groovy beat with a heart-breaking and addictive lead vocal, while "Sun" manifests itself as a shimmering head-trip. Remarkably, this album of potentially stark contrasts hangs together perfectly thanks to a never-ending supply of subversively addictive rhythms and bass lines.
After four years away from the studio spent basking in the richly deserved limelight of Odessa's making, Caribou returned in 2014 and did something astounding. He stood almost completely still. The heart-melting Our Love represents a slightly shuffling of the feet and an adjustment of posture, rather than grand sonic innovation.
Perhaps this was an emerging theme in 2014, a year that erred toward refinement rather than revolution. Like How To Dress Well before him, Caribou opts to take the slivering joy and innate jumpiness of Odessa and distil it down into a more pointed, narrative driven project.
"Mood" is often a crafty and ever-so-slightly-patronising reviewer's shorthand for music that is lyrically lacking but provides a level of beauty that transcends its inherent limitations. The glorious gist, rather than the painstaking detail. On the surface Our Love appears to play with these vagaries, employing House's enduring ability to function as euphoric downer: a hypnotic misery that breeds dependency.
Delve a little deeper, however, and we see Caribou reaching into Hot Chip's bag of tricks, using the fragility of his untrained vocal to add both humanity and warmth. Our Love is an appropriate title, because the album fosters a shared experience. Even as Caribou indulges in retro-house escapism, the conflict between lingering pain and residual affection endures.
The result is an album that has its cake and eats it too. Caribou breaks hearts without feeling remotely prescribed. He gets to deliver an exercise in masculine posturing as transparent as "Dive" while exuding a sense of sage, considered, vulnerability.
If there is a problem with Our Love it's that it's too well judged. Caribou has blurred and smudged the emotional/retro/avant garde edges so successfully that the album feels almost placeless. Is this a house album designed to be heard at home in bedrooms and not on the dance floor? Or is this simply sexless R'n'B and, if so, who on earth wants to listen to that? It could be an exercise in sonic naval gazing, but it's indisputably nothing of the sort – these songs may challenge and contort, but they are primarily pop constructs (and pleasing ones at that).
With the decade at its end I'm no closer to answering the question: what (or when) is Our Love for? Placing it on a playlist is tricky enough (let alone naming the location or the audience it would appeal to), but there is no mistaking the impulse to sit down and press play over and over again.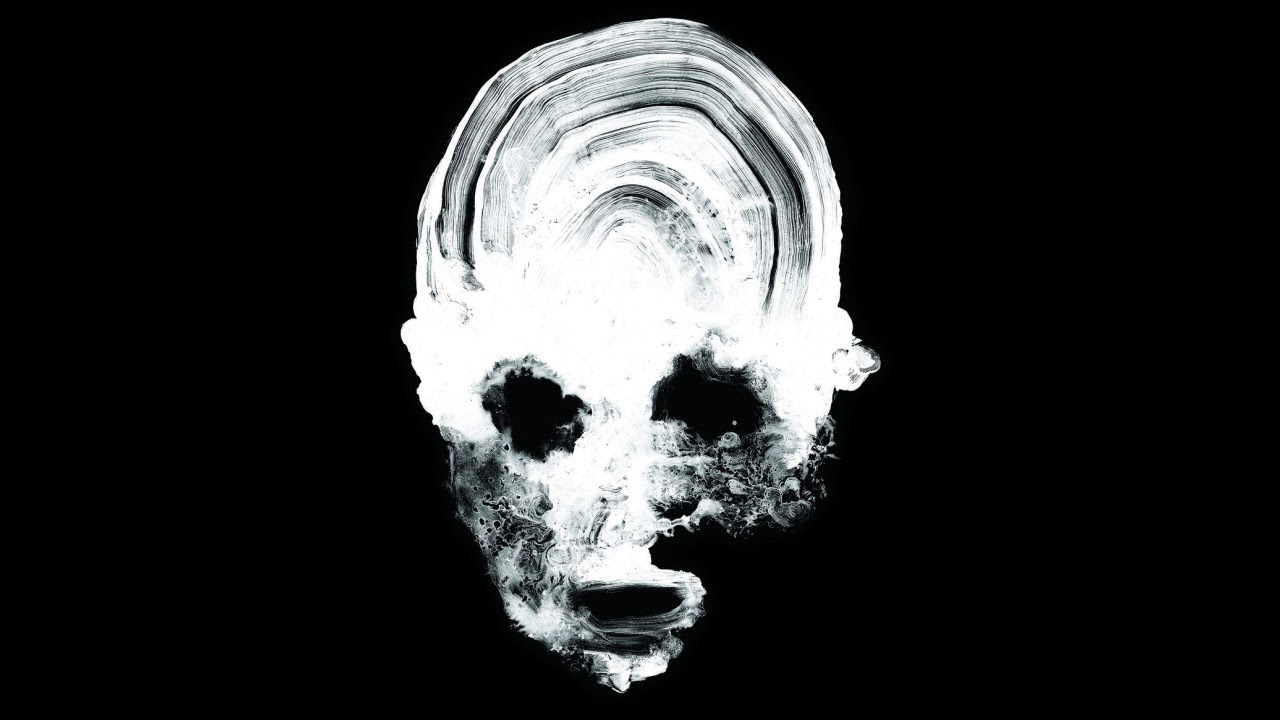 33. Daughters – You Won't Get What You Want (2018)
Genre: Noise Rock
Daughters have always been dark, but this is something else entirely. The grooves are gone and, seemingly, so is any hint of joy. Daughters now prowl empty, foreclosed streets. Ticking like a time bomb, ugly machine gun blasts of garbled sound stalk Alexis S.F. Marshall as he channels Nick Cave at his absolute bleakest. Any joy or exuberance the band may have once possessed has been eaten away by static and silence. That's not to say there are no catchy or addictive moments ("Less Sex" and "The Reasons They Hate Me" are an absolute riot), but this is a rapacious assault on anything resembling momentum or impetus. You Won't Get What You Want is exactly right, but – as the Rolling Stones famously said – "you might just get what you need". Daughters are offering a nihilistic manifesto and terrifying pied-piper's march into the human abyss. Hell, this Daughters' album is so disturbing in its distortions that Trent Reznor, Maynard James Keenan and Nick Cave are no doubt planning an intervention to raise Daughters' spirits. Still, they'd be better served to take notes, because even those macabre luminaries would struggle to release anything this experimental-but-undeniably-listenable.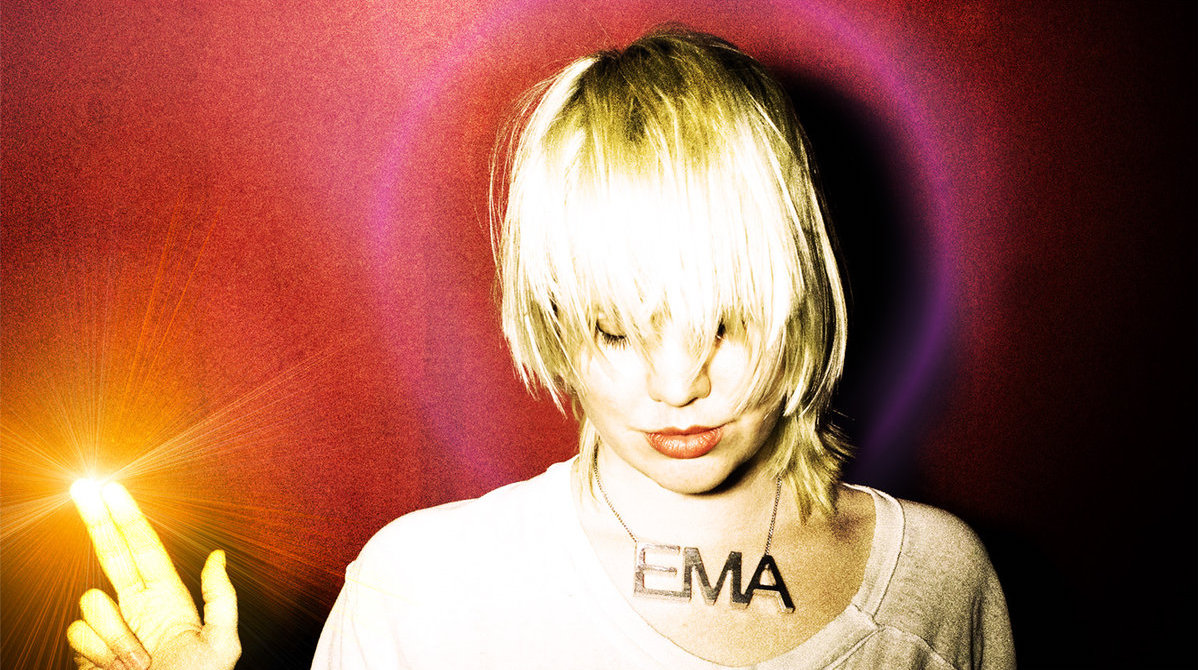 32. EMA – Past Life Martyred Saints (2011)
 Genre: Indie/Alternative
A lot can be said about Erika M. Anderson and the musicians she surrounds herself with, but it's worth starting by clearly and concisely stating that they all truly love making and experimenting with sound. When I had the chance to interview EMA after their stellar show on their very first trip to London, the first thing they excitedly said to me, as Erika was crazily dancing around, was: "I bet you've never heard a violin sound like that before". They were giddy and they were right. EMA might have just released a grand sweeping debut, full of creeping shadows and distorted decay, but they were excited about their instruments and their vocals.
Despite sounding more attached to 90s than the 2010s, Past Life Martyred Saints felt like a generational statement. The scuzzy and soulful hearts of cities like San Francisco, Seattle, London and LA were being gentrified out of existence. The bohemian set were being priced out, commoditized and turned into a gimmick – and EMA felt like both the backlash and the last hurrah for an underground alternative culture. Wilfully out of step with the oncoming trends, but too musically rich and instantly iconic in their postures to be denied.
This weirdo from Dakota was first to confront a reality where her outsider identity was a mere pastiche in the one time heart of the counter-culture ("Fuck California, you're making me boring"). And therein lies the dilemma at the heart of modern life: do you trade away the pain of being unwanted in a small town for  non-entity status in the city of your dreams.
Past Life Martyred Saints thrives on the back on its compositional depth. Tracks are allowed to wither tragically on the vine ("Anteroom") or billow out across the seven seas and into the underworld ("The Grey Ship") intuitively. Both playful ("Coda") and deadly serious ("California"), EMA knew how to make a first impression with a series of bleak ruminations that proved as quotable as they were tragic ("My arms are see-through plastic…I wish that every time he touched me left a mark"). Past Life Martyred Saints represents a high-water mark in "noise-folk" that has yet to be equalled, let alone surpassed.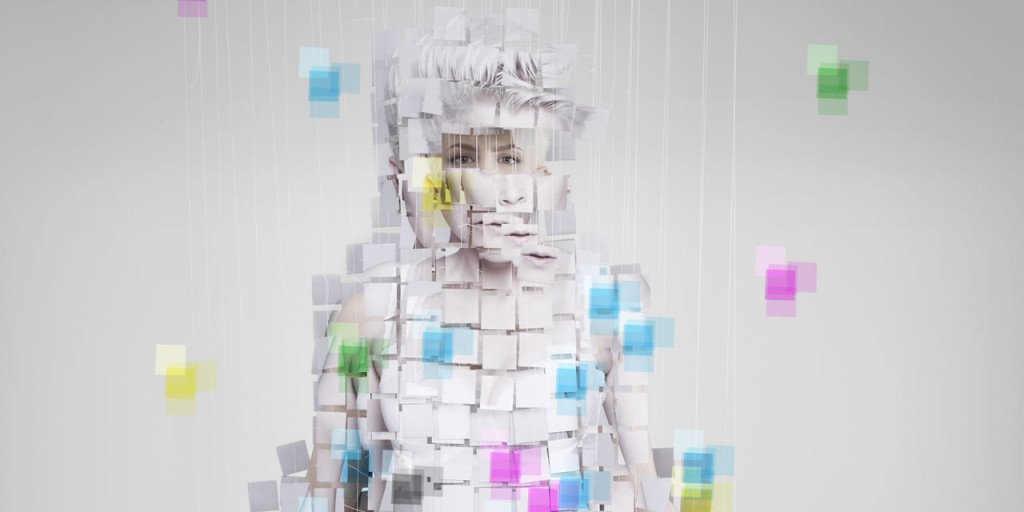 31. Robyn – Body Talk (2010)
 Genre: Pop
By 2019 Robyn had become so revered in the art pop landscape that it's easy to forgot that, as an artist, she was always completely off her rocker. Back in 2010 the creator of Honey, a stately and sublime rumination on heartache, was happy to rap, get stoned and scare the life out of unsuspecting audiences with her wild dance moves (Coldplay fans on their Mylo Xyloto stadium tour certainly didn't know what hit them). Bodytalk's ultra poignant and truly divine lead singles, "Hang With Me", "Call Your Girlfriend" and "Dancing On My Own", have created a somewhat misleading image of the project as a whole. Robyn's double album is a heartfelt reflection on lonesome seduction and carnal impulses, but it's also a bonkers collection that sees the Swedish star exuding Big Dick Energy, bending dancehall to her will ("None Of Dem", "Dancehall Queen") and going slowly insane as modern life both overwhelms and enlivens her ("My ego is killing me, my PMS is killing me, these hours are killing me").
Let's get it straight, Bodytalk is truly brilliant, but it isn't remotely serious. It's an absolute delight, an explosion of charisma, quiet sorrow and undeniable, pulsating, club grooves. This is Robyn unrestrained and unfiltered – free to either cry in the corner or swap "you better not fuck with me" rhymes with Snoop Doggy Dogg. Truth be told though, through the highs and lows, she'd rather just dance, the rest is immaterial.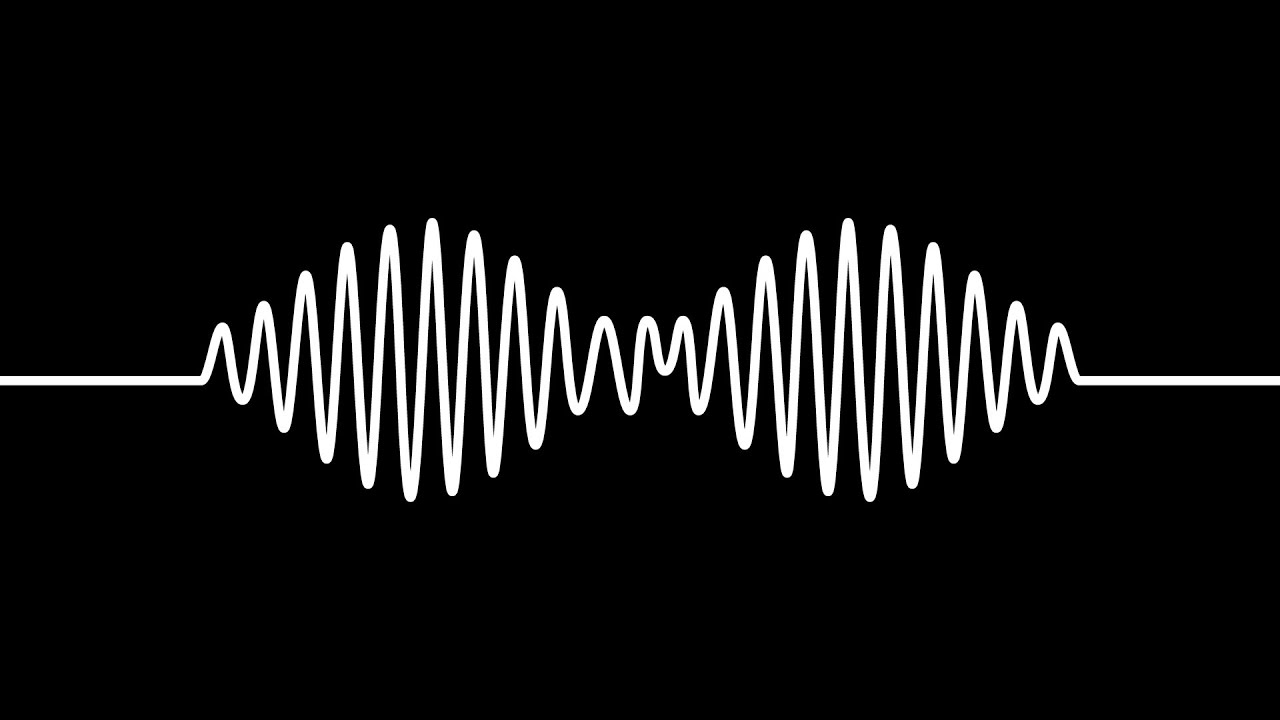 30. AM – Arctic Monkeys (2013)
 Genre: Indie Rock
Alex Turner set his stall out as the voice of a generation in the mid-2000s when Arctic Monkeys shot from anonymity to ubiquity in the blink of an eye. By the time the band entered their second decade they'd changed beyond recognition. They were no longer the likely lads from Sheffield scrapping with pool cues in their hands. They'd moved to L.A., embraced a host of celebrity friends and begun to experiment with arena-rawk and classic pop (with mixed results).
Following Humbug and Suck It And See, for the first time in the band's history, it wasn't immediately apparent that they were destined to headline festivals and dominate the British rock scene. Suddenly, it seemed that Arctic Monkeys were (whisper it) just another, albeit very very good, rock band. AM changed all that.
Riding a cavalcade of glorious riffs and seductive basslines, the marriage of free wheeling American rock and roll alongside a series of haunting falsetto vocals launched the Monkeys back into the stratosphere. Turner's writing, which had become labored and forced at times, suddenly felt poetic, humble and genuinely humorous once more. Brilliant driving rock songs ("Arabella", "R U Mine") sat alongside deep groovers ("Do I Wanna Know?", "Why Do You Only Call Me When Your High?") and cheeky ditties ("Fireside", "Snap Out Of It"). The highlight, however, was the beautifully mature closer, "I Wanna Be Yours", that saw Turner setting John Cooper Clarke's humdrum romantic poetry to music.
In one fell swoop the Monkeys had recaptured the zeitgeist with an album that was equal parts tender and rollicking. They were the kings of British rock music once more – even their most wilfully obtuse attempts to alienate and experiment couldn't pry them from the top of the totem pole.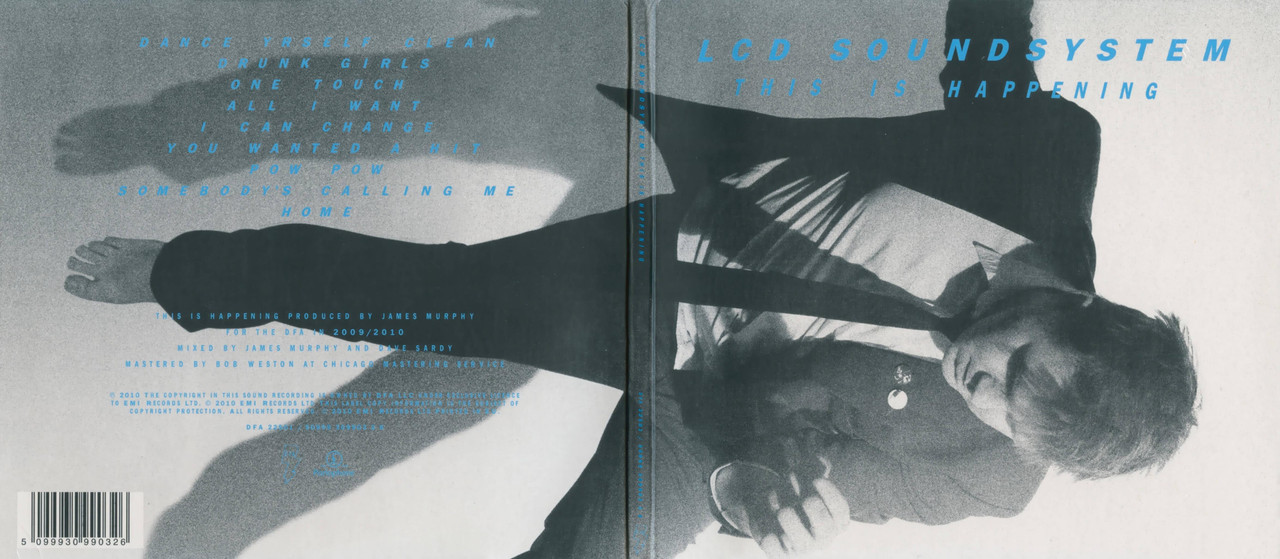 29. LCD Soundystem – This Is Happening (2010)
Genre: Indie/Electronica
This Is Happening is flawed. It's indulgent and too knowing (well duh, it's LCD Soundsystem), but I could not care in the slightest. This was a big first for me. The first time a group/artist that I cared deeply about called it quits. Unlike seemingly every other British male under the age of 30, I never quite bought into the romantic mysticism surrounding The Libertines. The music might have been blistering, but when they fittingly disintegrated I never felt that ache. When James Murphy called it a day, at the absolute peak of his powers, I felt the pangs – I shared that unmistakable emptiness that thousands of Pete & Carls fans used to wear on their faces.
In this context, This Is Happening is a death mask; an album that brought me so much joy, but now lingers in my consciousness like a specter. Like finishing a great TV series or novel, in the moment you so desperately want it to continue, even if for just one more episode. It's strange knowing that a tangible emotional mass; a feeling, a space and an allotment of time has vanished from my life forever, and yet, I am glad. There was no decline, no disappointment; only great memories and a weird longing for something that was (hopefully) never coming back.
Like My Beautiful Dark Twisted Fantasy, LCD Soundsystem's swansong comes laced with so much emotional baggage that it's hard to sit back and evaluate the music on its own terms. There's a bitterness and a sense of middle-aged deflation that runs throughout LCD's entire oeuvre and, on their (then) final album, that weary weight overwhelms. The lights come up, the music stops and James Murphy offers a disaffected shrug, but, if you look closely, he has the most heartfelt of tears in his eye.
This band spent so long establishing that they are not special (attempting to convince the world that they were bereft of any original ideas or sentiments) that they became a cypher for everyone who was too late to the party and too switched on to truly lose themselves.
The result was a collection of deeply romantic songs that sought the strangest of connections. The glimmer of recognition between two isolated drunk souls who have, however briefly, found some common ground – a soul mate for the evening, or perhaps just for an hour. "Home" is a magnificent eulogy for a band built for the dancefloors, but constructed in bedrooms.
Their final farewell is a spluttering, somber and drunken one. This Is Happening is the steady shoulder that you sling your slovenly arm across as you are carried home. You're too far gone (and probably too young) to comprehend what LCD are whispering in your ear, but they are going to keep talking anyway. Like the truest of friends, they hide their darkest home truths behind irony ("You Wanted A Hit"), but as the night grows long they begin to seep out, culminating in stunning selection of parting shots:
"You might forget, forget the sound of our voice/but you should not forget, no don't forget, the things that we laughed about"
"No one ever knows what they're talking about…no one opens up when you scream and shout/So it's time to make a couple things clear/You're afraid of what you need/Yeah, you're afraid of what you need/You're surrounded/It won't get any better."
Real flesh and blood experience is paramount – despite their intellectualized precision, this is James Murphy's final and most sincere message. LCD Soundsystem don't want to be mourned, but they do desire wet cheeks and broad smiles. The biggest tribute I can pay LCD Soundsystem is that their (then) final album brings a tear to my eye, not because I care that a too-smart-by-half NYC band has broken up, but because their resplendent, sorrowful music makes me want to grab my best friends, hit the town, get drunk, and stagger home exchanging a decade worth of memories and a laundry list of as-yet-unresolved insecurities. 28. Deafheaven – Sunbather (2013)
Genre: Metal
Interviewing Deafheaven in the wake of the incredible reception Sunbather received was a real eye-opener. For me, this onslaught of gorgeously contrasting tones and brutal black metal bliss felt precision engineered: a perfectly structured record that slipped between epic single-track-suites and shorter more reflective numbers, but the truth was far more freeform. "I wouldn't say there was always a specific destination in mind tonally…beneath all the layers of effects and different tones you need a decent riff…the starting point is a single riff on an acoustic guitar…they were all written as stand alone tracks". Well how about that, those galaxies of bright, crunchy, crushing noise that feel so rich and imposing, are in fact improvisational and built of catchy riffs. Having heard the band explain it, it proves impossible to listen to Sunbather without picking out those glorious and surprisingly uplifting riffs. Rather than breaking down the music, this revelation only showcases the brilliances of the compositions – the way galvanising solos slide into existence or the way the band overwhelm the listener with warped rays of sunlight: it's all so wonderfully intuitive. Sunbather does offer a sensory overload and that is part of its charm. There are peaks and valleys, oceans of pain and rage to indulge in, but the lasting takeaway is the sheer beauty of it all. Sunbather is simply magnificent.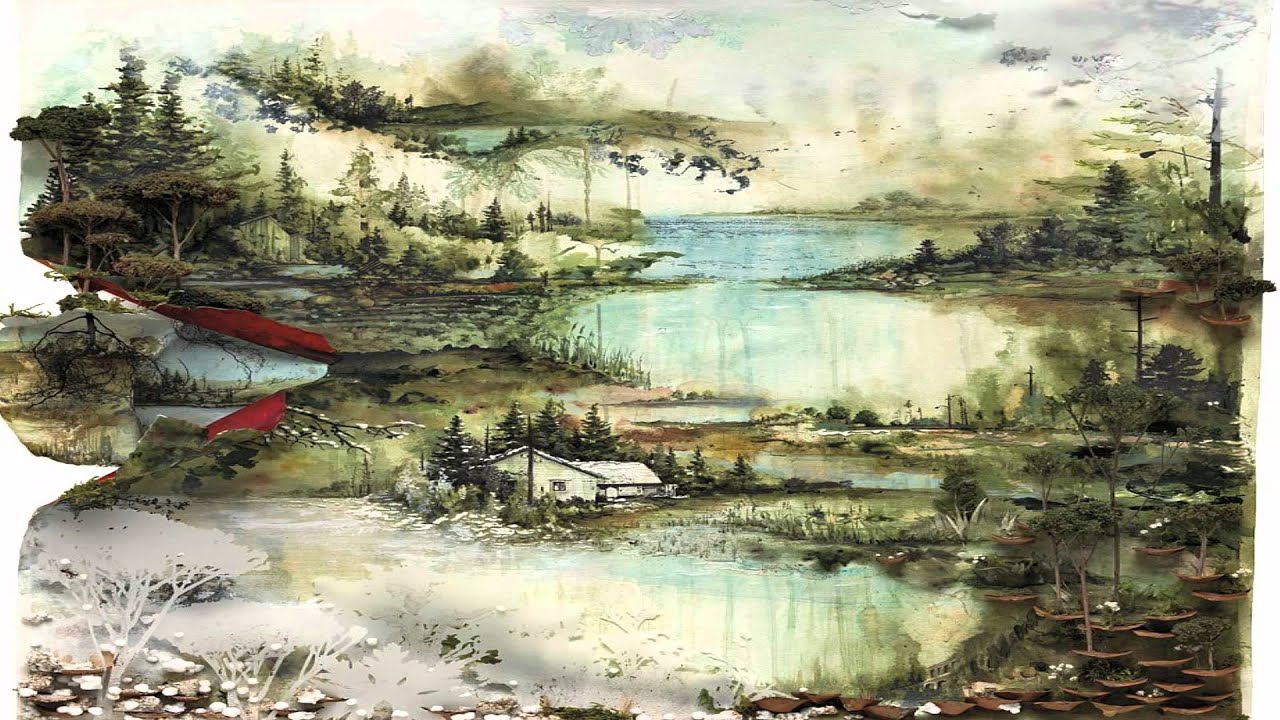 27. Bon Iver – Bon Iver (2011)
 Genre: Indie Folk
Justin Vernon stood at a crossroads in 2011. Having emerged from his cabin in the wilderness to release his stunning debut, For Emma, Ever Ago – the rare album that critics adored and the mainstream fell in love with, in large part thanks to the slow-burning campfire hit "Skinny Love" – the question was where would Vernon go next? His debut was unique and complete, the product of a certain space and time, it was a feat that couldn't be repeated. Bon Iver's self-titled sophomore album doesn't even try to replicate the past; instead the album rejects solipsism and embraces outside influences, vocal manipulation and the grandeur of the natural landscape. The playing is sensuous and open ended. Vernon's voice is still insular, but charged by hymnal warmth as the songs toe the line between intimacy and the abstract, the inward looking and the expansive. Best of all, Bon Iver is shot through with color as Vernon tries to bring places, landscapes and whole histories to life. The result is the most glorious, rousing and misty-eyed music of his career to date – and, for all the album's wanton bigness, it remains a cripplingly personal affair. When Vernon decides to divulge a fleeting revelation time truly stands still.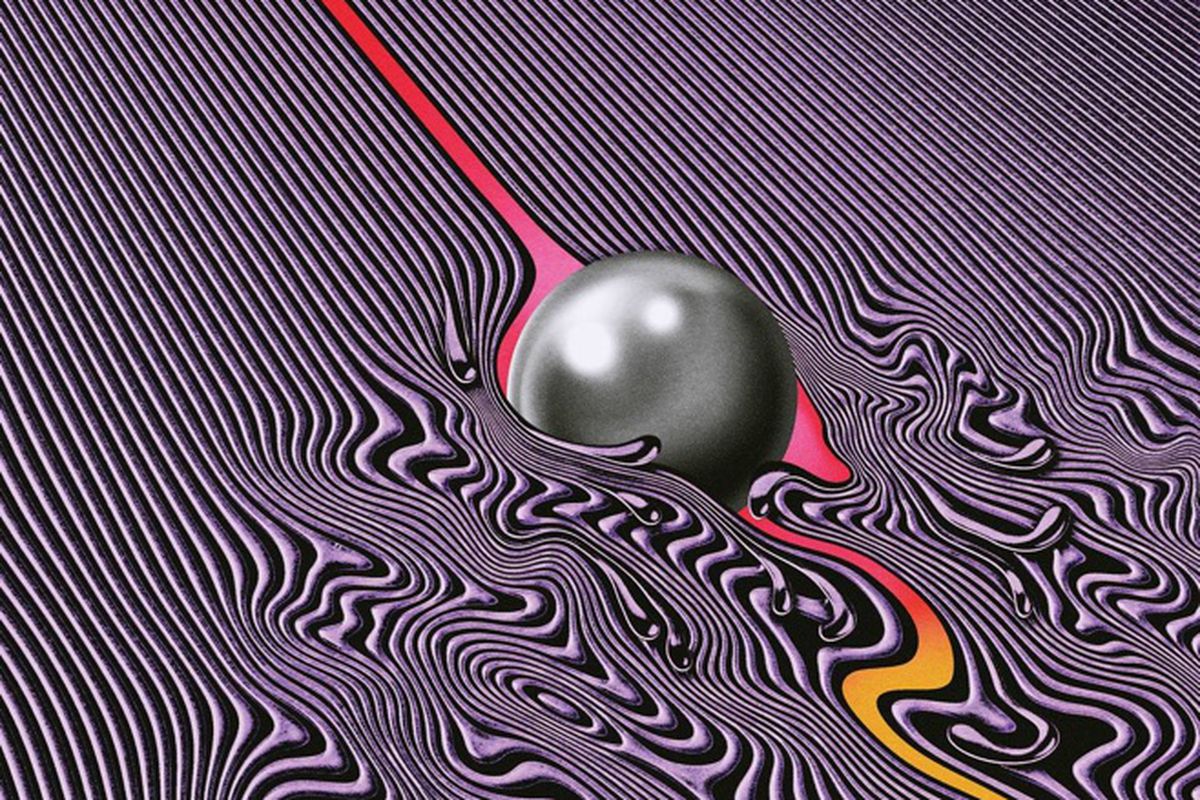 26. Tame Impala – Currents (2015)
Genre: Psychedelic Rock
I'm happy to admit it: I was very wrong about Tame Impala. When 2010's Innerspeaker announced the Aussie outfit's arrival on the world stage I was impressed by their craft, but dismissed them as another band content to mine music's past for inspiration. Their two subsequent releases (2012 breakthrough Lonerism and 2015's stunning Currents) marked Tame Impala out as both true sonic innovators and pop maestros – capable of penning works every bit as original as those of the 60s and 70s pioneers they so clearly adore.
What is so striking about Currents is not the seamless integration of synthesizers into Impala's impressive assault, but Kevin Parker's mastery of melody. Every hypnotic hook and each heavy-hearted falsetto is perfectly pitched. It's so rare to hear an album this forward thinking that sounds so seamless. The harmonies melt into Imapala's amorphous wall of sound so seductively that each track feels like the return of a treasured friend. You need only hear "Eventually" or "The Moment" once to become addicted to their gorgeous tones. Thrillingly, the tracks not only instantly grab your attention and hold up to month long repetitions: they reward obsession. Currents has plenty of playful quirks and strange idiosyncrasies to uncover and, eventually, fall in love with.
Perhaps the greatest tribute that can be paid to Parker is that his songwriting now rivals his vocal prowess and fearsome production skills. The sensational "The Less I Know The Better" tells a simple story, but his delivery is so assured that a repetitious "chorus" can be swapped out for enticing narrative details and a selection of ethereal high notes: "Someone said they left together/I ran out the door to get her/She was holding hands with Trevor/Not the greatest feeling ever". Fabulous stuff.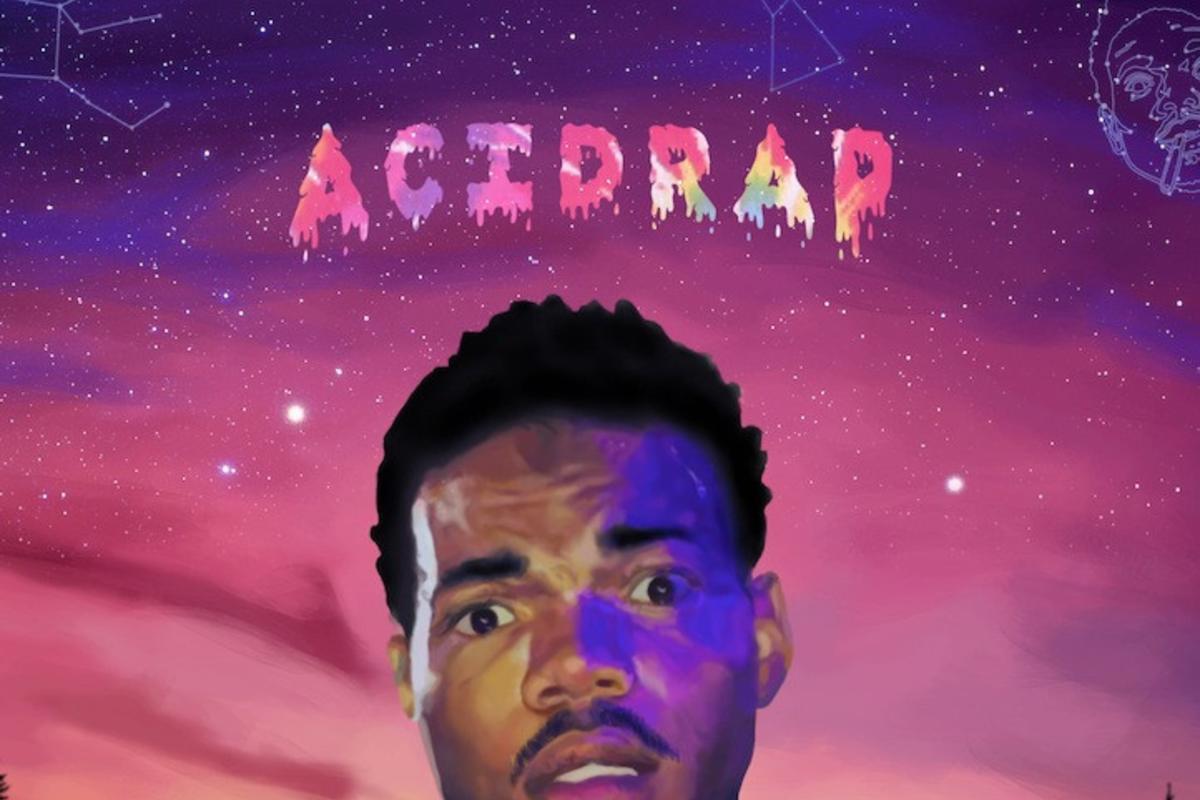 25. Chance The Rapper – Acid Rap (2013)
 Genre: Rap
"Rap just made me anxious and acid made me crazy", that's how Chance The Rapper introduces himself to the world on Acid Rap, his sophomore mixtape – the collection that would should the independent Chicago rapper to superstardom. For all the collection's depths of darkness ("Paranoia") and heights of joy ("Cocoa Butter Kisses"), Chance's music is not defined by any one song or sound, but instead, an attitude and an enthusiasm that reaches out beyond your speakers and forces the listener to smile. Chance's personality is infectious and he is having the absolute time of his life as he nasally hums would-be instrumentals and screeches ("Ah!"). Chance has the color and soul of Kanye's Chicago in his arrangement, the freedom and eccentricity of Atlanta in his wild ad-libs and a dose of Eminem's Detroit as he delves into the darker side of the nation's murder capital. These contradiction don't undermine Acid Rap, they enliven it.
Chance's gospel soul ensures that he won't succumb to darkness or hate, but he won't deny the lived reality of being abandoned in the heart of Chi-raq ("everybody is dying in the summer, so we should pray for a little more spring"). This balancing act should be precarious, but it never feels that way, because Chance is never anything but genuine (as likely to find escape in narcotics as he is in a gospel choir). He is a generous soul and a natural optimist, but he will not turn a blind eye to the human tragedy that surrounds him. The result is Acid Rap: one of the most beautiful, enlivening and warm-hearted love beams to ever shine from the heart of warzone.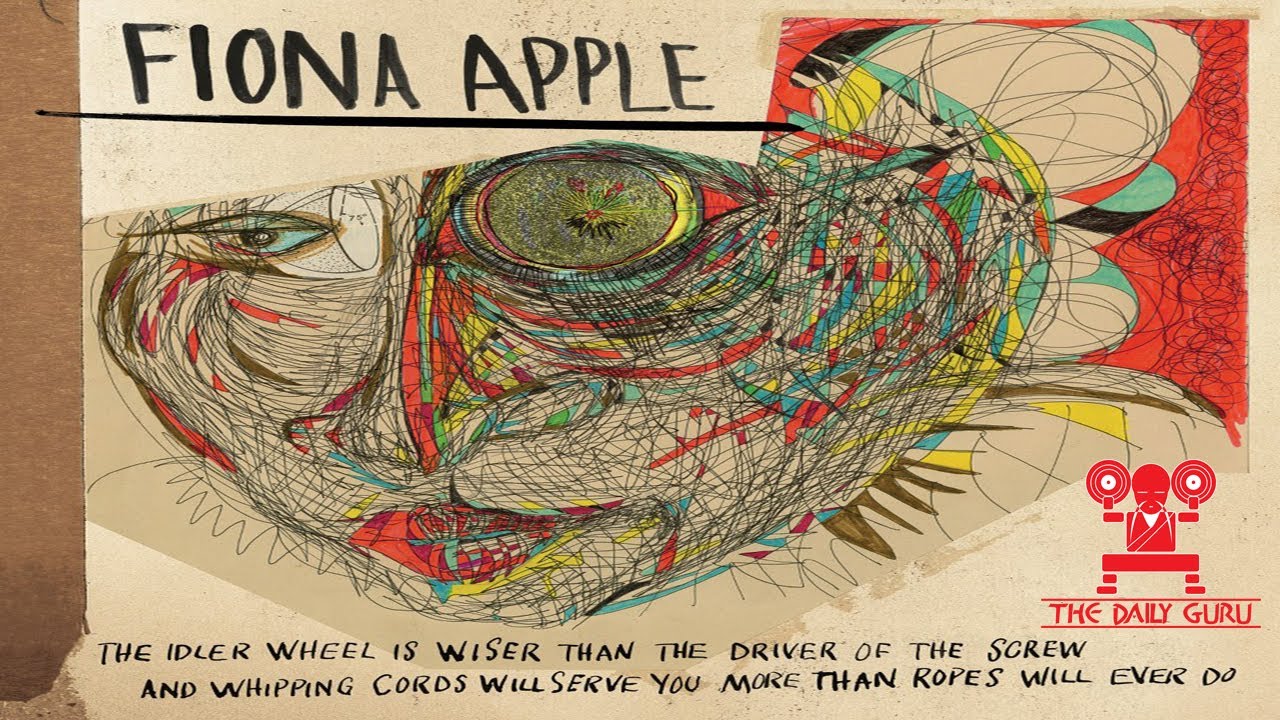 24. Fiona Apple – The Idler Wheel Is Wiser Than The Driver Of The Screw and Whipping Cords Will Serve You More Than Ropes Will Ever Do (2015)
 Genre: Art Pop
I mean if you can't bear to hear what critics have to say about your music, it's quite the shrewd move to obliterate half their word count with the album's title alone. Of course, all jokes aside, Fiona Apple isn't hiding from anyone. In fact, after the considerable controversy that surrounded the release, recording and discussion of her previous album, The Idler Wheel… is a ferociously intimate LP. Apple sits at the piano and sings whatever she wants with a crooked and at times uncomfortable poignancy. This is the record her label feared last time out. It is defiantly free of obvious singles, but it is not an alienating listen, because Apple's control of melody remains impeccable. Almost every syllable of these dark and deceptive freewheeling compositions is intoxicating. Her timing is pinpoint and the production flourishes that back these skeletal (and at times nightmarish) arrangements prove immaculately judged.
Apple's world is a slanted and extreme ("you didn't see my valentine, I sent it by pantomime/While you were watching someone else, I stared at you and cut myself"), but it never succumbs to macabre or teenage posturing. These songs are brilliant and shot through with a virtuoso unpredictability. The phrasing, the tone and the leaps in key, all combine to create an intoxicating whole. Remarkably, five years after its release, this album still shocks. The Idler's subtle melodic undercurrents are so subversive they can lure even a forewarned and wary listener into a host of devastatingly dark traps.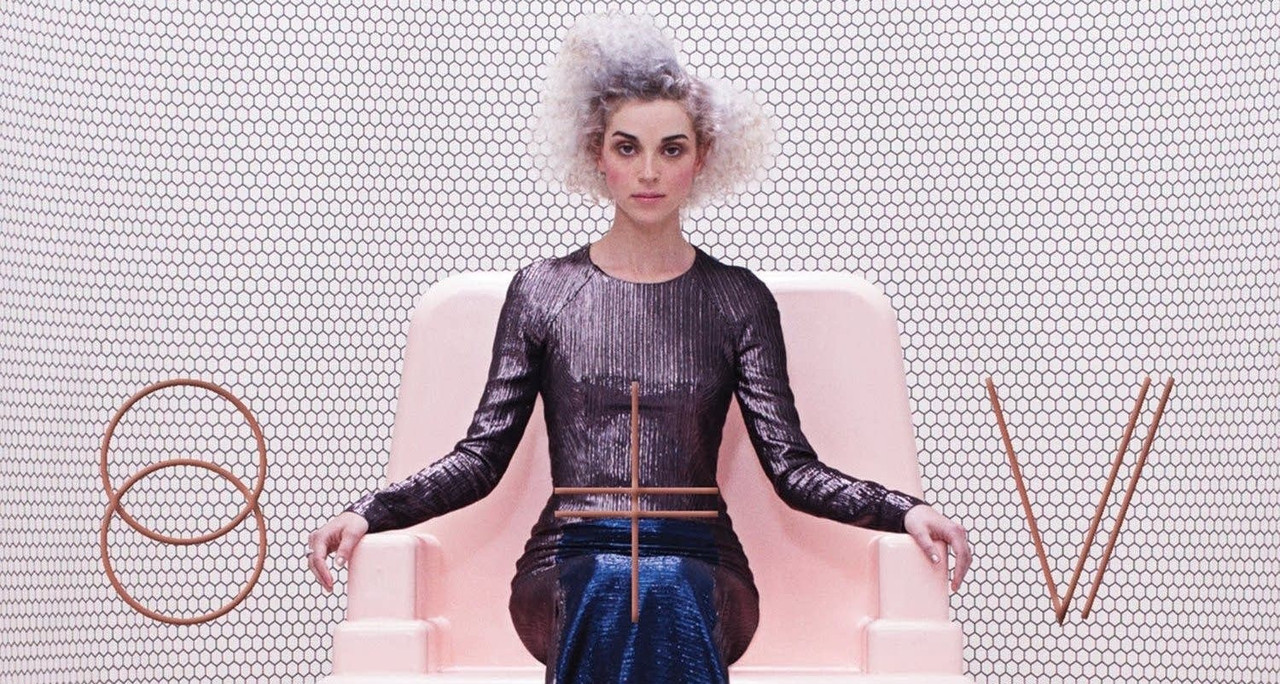 23. St. Vincent – St. Vincent (2014)
 Genre: Art Rock
Of all the record's released in 2014, St. Vincent's eponymous effort has the most to say about the times in which we live. Both explicitly and implicitly, St. Vincent takes on a world of pandering ambivalence and inaction, where our lives are enacted and justified in the digital space as our analogue existence becomes ever more tedious.
The contrast is clear in Annie Clark's eyes. How do we define meaning in a world where our physical actions are offered no external/communal validation? Whereas the fragments of ourselves we spew online are proof to an infinite audience that, not only do we exist, but we matter.
It's not hard to see that this quasi-robotic starlet values first hand experience in the meatspace, but her lyric sheet offers a (perhaps unintentional) argument for the opposite point of view.
The alluring dystopian death march of "Digital Witness" sardonically skewers lives slavishly beholden to social media: "What's the point of even sleeping, if I can't show it, if you can't see me: what's the point of doing anything?" But "Birth In Reverse" hardly validates the alternative, as Annie depicts a depressive (but wholly truthful) insularity: "What an ordinary day, take out the garbage, masturbate". Is the latter a function of the former or is her eponymous masterpiece an assault on passivity and second hand existence in all its forms?
Worse still, if we do embrace our analogue existence we are only met with more synthetic fiction ("fake knife, real ketchup"). So what's a girl to do, eh?
Social critiques to one side, it's worth reflecting on St. Vincent the musician. The soundscapes being created here are enchanting, but never easy. Annie has always had a bite that jars and she remains a creature of sharp edges who loves to stew on a ballad and rip her guitar to shreds. The contrast between the heavenly serenity of "Prince Johnny" or "Huey Newton" and the atonal skittishness of "Rattlesnake" and "Bring Me Your Love" is jarring but never sheer. This record holds together through bombarding power pop chords and demented glitches in the system.
That might sound like an empty platitude, but it is vitally important for an artist who has stuck in the craw of so many. For St. Vincent to go pop (go serene, go high concept) is not a regression or an abdication of creativity: it's a brazen gambit. Being alien and awkward is easy in many senses; being an otherworldly fembot penning soaring, assumption-busting pop songs is something else entirely. This is a record that showcases delicacy, only to viscously pull the rug out from underneath. Time will stand still as you twirl weightlessly through space one moment, while Annie prepares to drop a seventeen-storey skyscraper on your skull the next.
St. Vincent has the honour of not only being Annie Clark's most ambitious album to date, but also, by far and away her best. She is no longer making contorted obtuse music: with this record she's thrown a cup of arthritic acid in the face of beauty and produced, not a hideous monstrosity, but something ornate.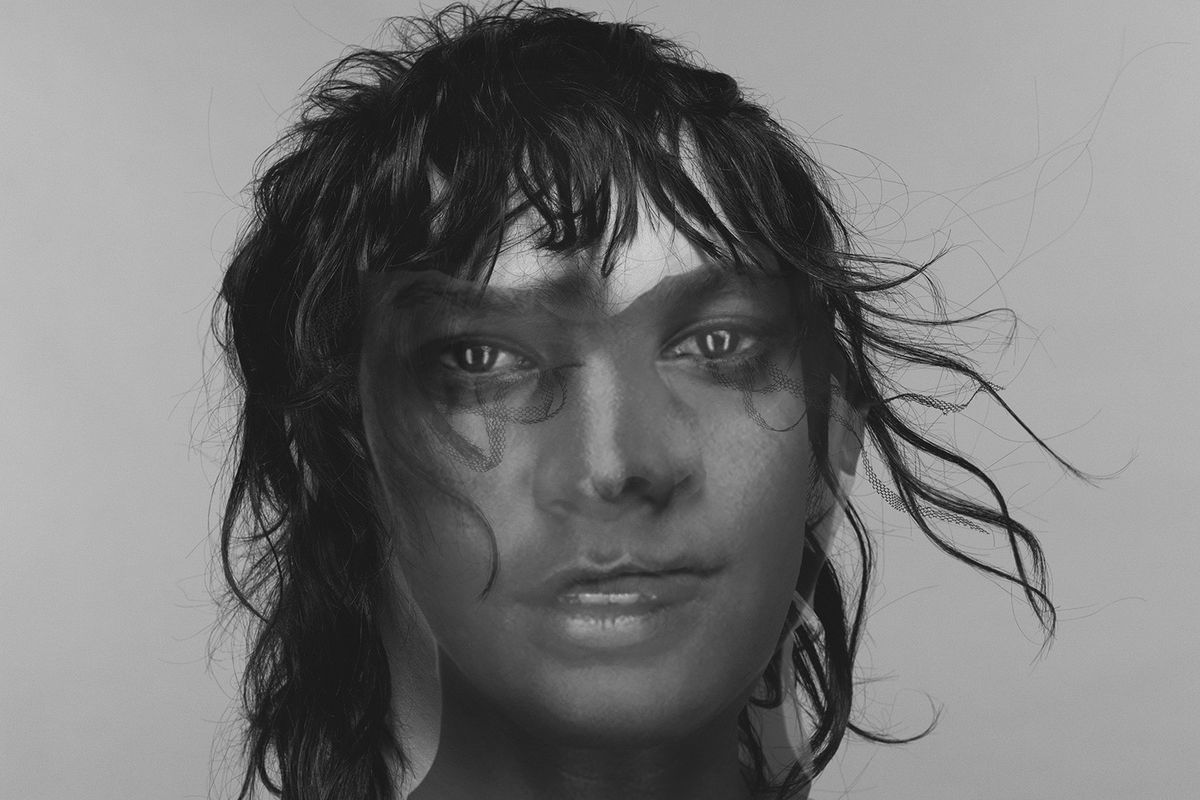 22. Anohni – Helplessness (2016)
Genre: Art Pop
"Protecting me from evil, protecting me from terrorism, protecting me from child molesters". There are so many shocking and galvanizing lines on Hopelessness that it was hard to pick just one to lead this blurb, but that sardonic and deeply sarcastic lyric from "Watch Me" captures Anohni's state of mind. Elsewhere Anohni is plain spoken, naming names and drawing disgusting images that the listener can't shake – she rallies against climate change deniers, capital punishment, drone bombing, governments of all stripes and violent men respectively – but on that opening line she cuts to the heart of the matter: the greater good, the higher power. The wisdom that tells you who to hate, who to fear, how to react and who the real enemy is – all the while ensuring that the great protector, the "daddy", has an unlimited freedom to act as he or she wishes.
Anohni employs her beautifully esoteric and tortured vocal to present images and narratives that cannot be ignored. Hopelessness is a shock to the system. A protest album that does not indulge in theory or well meaning lectures – it's too late for that – this is the artist screaming "WAKE UP! LOOK AT THE BLOOD ON YOUR HANDS!" Hudson Mohawke and Daniel Lopatin ensure that the avenging angel Anohni walks through an electronic hinterland as she pelts our doorsteps and bed sheets with fish guts, animal blood and human limbs. Despite the grotesqueness of it all, Anohni's vocal sounds more beautiful than it has at any prior point (and that's quite the statement considering she once released "Hope There's Someone"), blending seamlessly into her new avant-garde electronic surrounds.
The hypnotic trance like drone of "Obama" is horrendously addictive, while the abhorrent apology "Crisis" is masterful work of faux-sincerity and "Drone Bomb Me" is the best/worst of all. Anthony takes the role of the victim, standing on a hillside in Pakistan, singing with the aim of seducing a drone bomber. Hoping an anonymous missile will rain down and "blow my head off, explode my crystal guts, lay me purple on the grass". It's sexy and supremely uncomfortable and I, for one, have never heard pop or protest music quite like it. Hopelessness is a true one of a kind: a work of genius, unlikely to ever be repeated.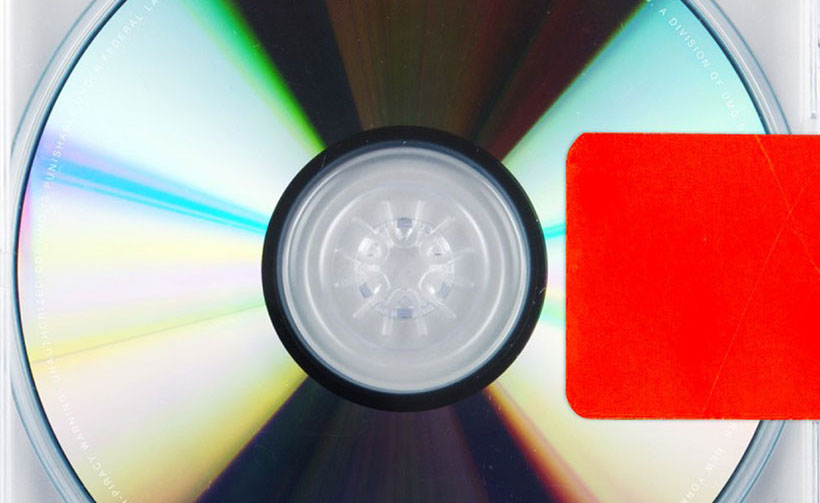 21. Kanye West – Yeezus (2013)
 Genre: Rap
Mainstream superstar rap was in the process of being shattered into a thousand tiny little shards in 2013. Kanye West was in many ways the very embodiment of all that had gone before; he was a media magnate, a celebrity and an album's artist – not a paragon of virtual, but a veritable metaphor for precision and control. But what if he were to come apart at the seams? What if he were to truly go apeshit? What if he just let it all hang out? He could rant, rave, scream, forget to take his meds and, hell, Kanye West could release a Death Grips album. What kind of world would we be living in?
Well, a world where Kanye's monochrome head was projected on the sides of buildings the world over as he simultaneously eviscerated the new slavery of luxury ambitions ("Broke nigga racism: that don't touch anything in the story/Rich nigga racism: that please come in and buy more") and screamed bloody murder at the media ("I move my family out the country so you can't see where we stay"). Kanye was deluded, self-involved, riotously angry and utterly mesmerizing. He is so crass and exudes such bad taste so often, that it's easy to forget that it was Kanye West and not Kendrick Lamar used the biggest spotlight of his entire career (the official follow up to My Beautiful Dark Twisted Fantasy) to tell the world: My momma was raised in the era when, clean water was only served to fairer skinned.
Kanye was never truly going to lose the plot, however. He loves music and is obsessed with the crispness of sound. So, fittingly, his sawing, screeching, onslaught of ugly alien sound remains luscious and delicately controlled even as the synthetic muscularity of each track threatens to overwhelm. Kanye relished the dichotomy between thrilling silences and grotesque slabs of steely sound. Yeezus is an album of extremes: loud and quiet, empathy and idiocy, aggression and depression, love and regret. It culminates in two magnificent moments of unrepentantly childish bad taste, where Kanye lays all his cards on the table and invites the world to both laugh at and detest him.
The stunning and truly magnificent "Blood On The Leaves" (one of the best live tracks of this decade) is irredeemably repugnant. Kanye takes Billie Holiday's "Strange Fruit" (black bodies hanging fruit trees in the civil rights era) and uses it to soundtrack his rant at toxic perils of fame – like begging your mistress to have an abortion to spare you a little humiliation and a lot of money (it gets worse, he compares having to have your lover and your sidepiece sit across from one another at basketball game to, you've guess it, apartied). It is a slap in the face to one of the most poignant protest songs ever written or performed, but "Blood On The Leaves" also just so happens to be one of this decade's most unquestionably brilliant compositions and thrilling listening experiences. Then there's "Bound 2", a masterclass in retro-soul and devilish sampling, that beautiful sets the scene for some of Kanye's stupidest rhymes and the eventual admission that he's too fragile and broken to maintain anything resembling a normal relationship.
He is in love and he wants to try and repress his worst impulses. Spoiler: he can't do it (see Ye), but that doesn't blunt the impact of this beautiful grotesque: Yeezus, a contradictory mess of impulses good and bad, underwritten by a thrilling and unkempt sonic assault.