The Top 200 Albums Of The Decade (#60-41): David Bowie, Janelle Monae, More
December 11, 2019 | Posted by
It's time to crack the top 50 en route to unveiling the album of the decade.
In our last edition we saw two of country's most vital new voices, Chris Stapleton and Sturgill Simpson, go toe-to-toe as Mitski's harrowingly personal rocks songs and Nick Cave's solemn response to the death of his young son watched on.
Don't forget to catch up on PART ONE (200-176), PART TWO (175-151), PART THREE (150-126), PART FOUR (125-101), PART FIVE (100-81) and PART SIX (80-61) before reading ahead.
Disclaimer: I haven't heard every album released in the last decade (obviously) and (as of today) I have shortlist of 400 albums that just missed the cut. So, in other words, this was a near impossible task. Occasionally, when a pair of albums by the same artist represent two sides of the same coin, I have included both as a single entry. This decision was made so we could spread the love to as many artists as possible and avoid repetition.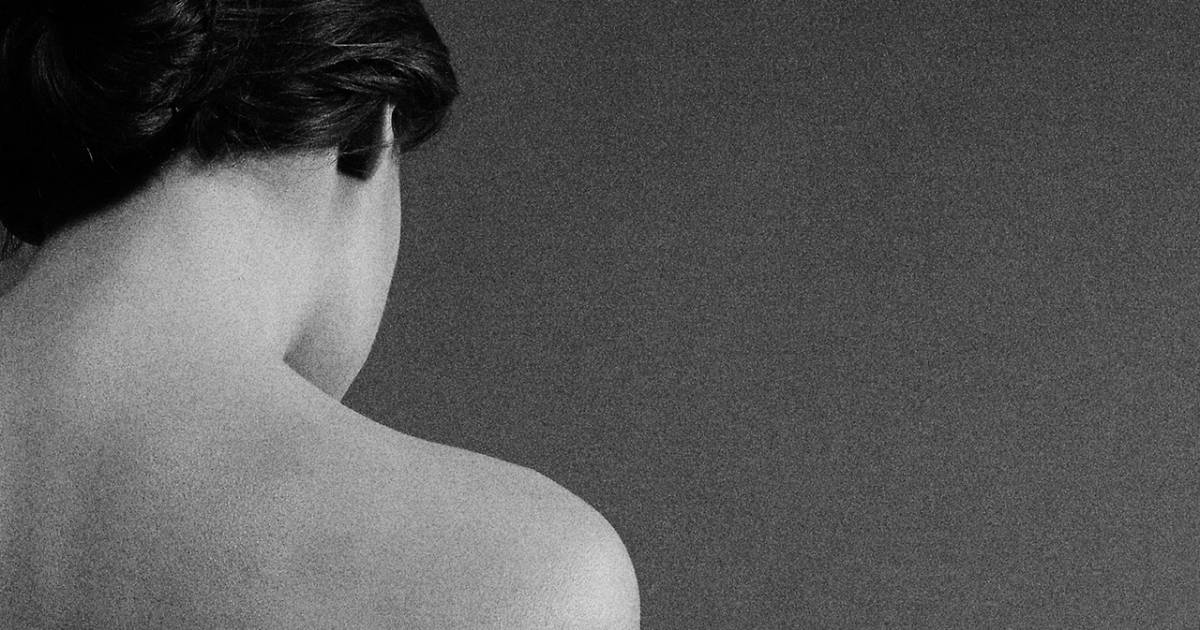 60. Rhye – Woman (2013)
 Genre: R&B
Music journalists, myself most certainly included, have a nasty tendency to go a little over the top when it comes to adjectives and metaphors. It drives many a reader mad, but it's also a lot of fun – a natural and excitable reaction to great art. However, occasionally, the less that's said the better. When I first heard "The Fall" by Rhye, time stood still: the vocal was so clear, crisp and tonally perfect. This unexpected little single stopped me in my tracks. The marriage of Mike Milosh's stunning falsetto with Robin Hannibal's lavish, stately and yet somehow understated arrangements proved impossible to deny. The subsequent album, Woman, and its majestic (and fittingly titled) opener "Open", was a study in tenderness and vulnerability. These sublimely sung songs of longing were rich and sweeping in their scope while somehow remaining personal and private. Woman speaks to the depth of human emotion, but also to our insularity: there are Wagnerian operas and Noah Baumbach films taking place within each and every one of our craniums. These tragedies and melodramas may be unspoken, but they are torrential in force – Rhye capture this silent tsunami wonderfully with Woman.
59. David Bowie – Blackstar (2016)
Genre: Jazz/Pop
"Look up here, I'm in heaven" – the cheeky git, that's right, pop's greatest chameleon pulled the wool over our eyes one last time and to produce a confoundingly poignant endnote. It's a tribute to Bowie that Blackstar received rave reviews when critics were still trying to figure out if the Thin White Duke was discussing ISIS, Major Tom or some celebrity from an alternate reality. His death was the moment when, suddenly, these dense Jazzy odysseys made perfect sense and the avant-garde pleasure of these arrangements gained heart-breaking emotional heft. The obtuse clues are now painfully obvious and the tender tones, darkly sorrowful.
Better still, if 2013's The Next Day saw Bowie looking back to Lodger ("Dirty Boys"), 90s rock ("The Stars Are Out Tonight") and his own heyday ("Valentine's Day"), then Blackstar feels utterly alien. This is bonkers Bowie, baring his soul and drifting off down a sonic rabbit hole where few (his past self included) would dare to follow. The album has its shakier moments of course, but three of Bowie's finest songs ("Dollar Days", "Blackstar" and "Lazarus") tip this release over the edge. He said it himself, "just like that bluebird, Oh I'll be free, ain't that just like me" – fittingly, Blackstar is the freest Bowie has sounded since Scary Monsters. Not bad for a man on his deathbed.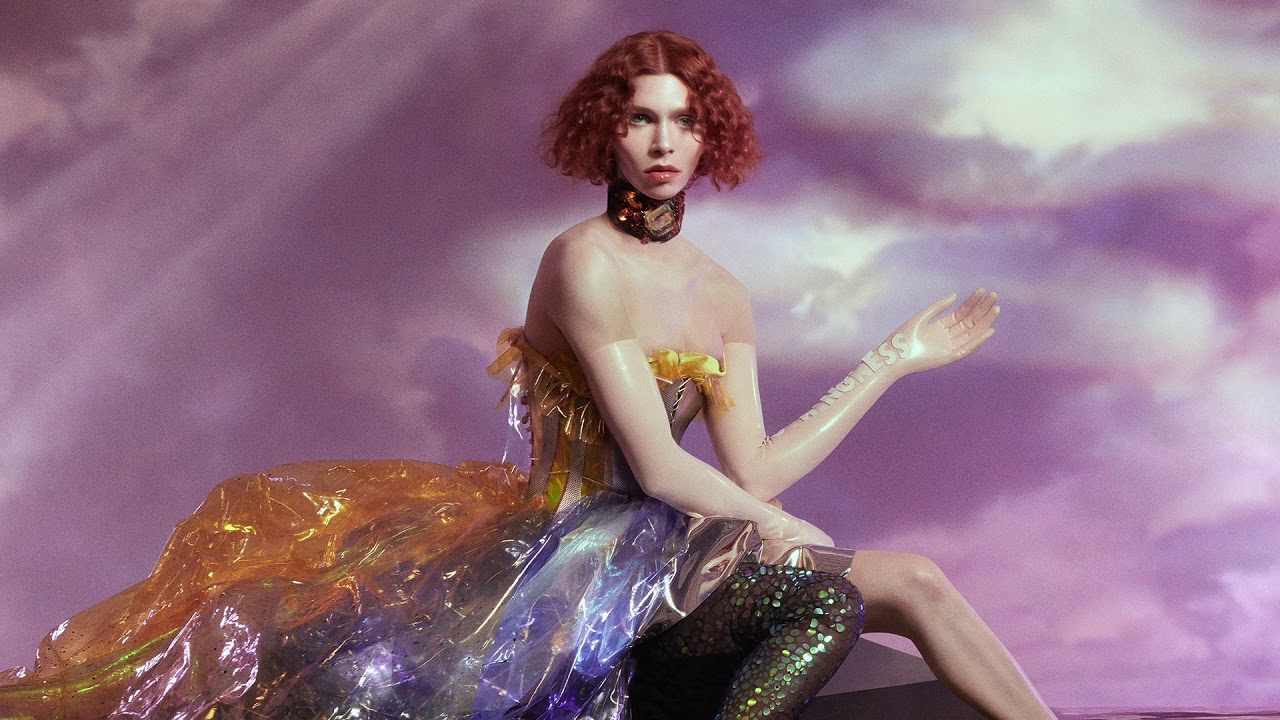 58. Sophie – Oil Of Every Pearl's Un-Insides (2018)
 Genre: Electronica
Sophie has come a long, long way. She was thrust into the spotlight when Scotland's maximalist scene quickly gave way to PC Music, but her music was wrongheadedly dismissed as a cloying fad. Not only did her alien sweetness and metallic clatter lead to a selection of subversively saccharine hits, they paved the way for her opus: Oil Of Every Pearl's Un-Insides. This is an album that mutilates expectations. It starts with a classic 90s girly-pop weepie ("It's Okay To Cry") about holding back the tears and how true love is found on the inside (rather than exterior), but contrasts it with "Pony Boy", a merciless pseudo-industrial banger. The vulnerability is suddenly turned on its head, sure it's okay to cry, but not due to the tenderness of her love, but from pain and pleasure of being brutally penetrated by a domme. From there on in the album never takes backstep. If there's any justice Oil…  will become a camp classic, but it's more than that: this rich, atmospheric and attitudinal music rewards deep listening as beats and hooks emerge and remerge at the most unexpected of moments. Ladies and gentlemen, prepare yourselves for a candy coated bondage rave aboard the Zenomorph's mothership.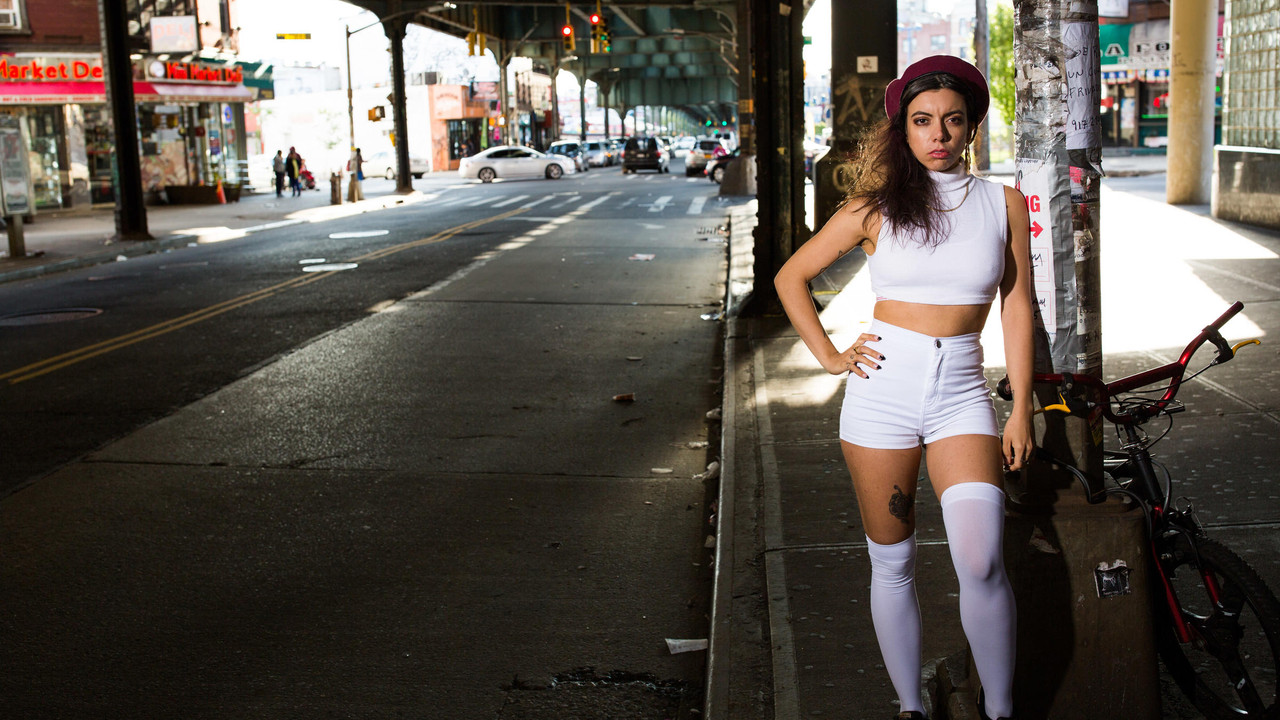 57. Hurray For The Riff Raff – The Navigator (2017)
Genre: Indie
The Navigator is the work of a roving singer-songwriter who has lived a life that Bob Dylan or Stevie Wonder could only imagine. Alynda Segarra absorbed a hell of a lot on her runaway travels (hopping freight trains across the USA), without losing sight of her Puerto Rican roots (which powerfully remerge on the majestic "Pa'lante"). Fittingly, The Navigator embraces the drift, charting a course through a host of sounds with Segarra serving as our tour guide to the paradoxical experience of undergoing extreme emotional isolation even as you throw yourself upon the world ("I am a hungry ghost/as I travel coast to coast"). Despite the inherent danger and depravation, The Navigator is an incredibly warm record. The playing proves impossibly loose and unencumbered; proving a perfect accompaniment for Segarra's dusty strolling vocal. Even when she gets "lonely way down at the bottom of a well" a distinct feeling of prideful recollection exudes: as if Segarra is telling these stories, yes, with a tear in her eye, but also a smile on her lips. The Navigator is a triumph, a reflection on the arduous journey that led the singer to forcefully discover and reclaim her ethnic identity while coming to master her own psychological demons and bodily wants.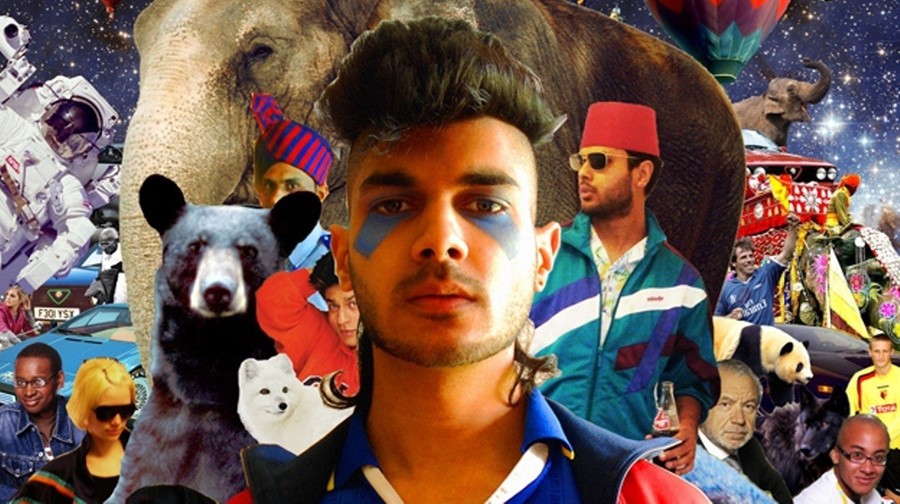 56. Jai Paul – Leak 04-13 (Bait Ones) (2013/19)
 Genre: Electronica/R&B
What on earth to do with Bait Ones? Jai Paul was the most hotly tipped and mysterious young artist on the planet in the early 2010s. His music was delicious, urban and exotic, representing the future sound of London's streets and the apex of bedroom production. Paul was a recluse, six years had passed since "BTSU" captured the world's imagination and the idea of ever hearing his debut album had slipped from view. Then, completely out of the blue and without his permission, his "debut album" was leaked. Jai Paul was incensed and went into deeper hiding, but the music was out there.
Bait Ones was everything we'd been promised and more: a skittish, understated, clearly unfinished, but never the less magnificent and hypnotic collection of enticing electronic ideas. Suddenly, the hottest sounds in the world were a bunch of unfinished instrumentals and hard-hitting demos ("Str8 Outta Mumbai", "Jasmine", "Genevieve" and "BTSU"). It is undeniably surreal, especially now that we can all listen to an illegal leak perfectly legally on Spotify, not as a mastered collection, but as a document of a curious pop cultural event.
This should have been the moment when the emperor was caught in the nude, but it was anything but. The leak furthered Jai Paul's legend by revealing him to be exactly what the hype mongers had proclaimed: a retro-futuristic production wizard, crafting magisterial beats alone in his bedroom. When even his clearly tossed off cover of "It's Just A Little Crush" sounds divine, how could we possibly deny this strange non-album.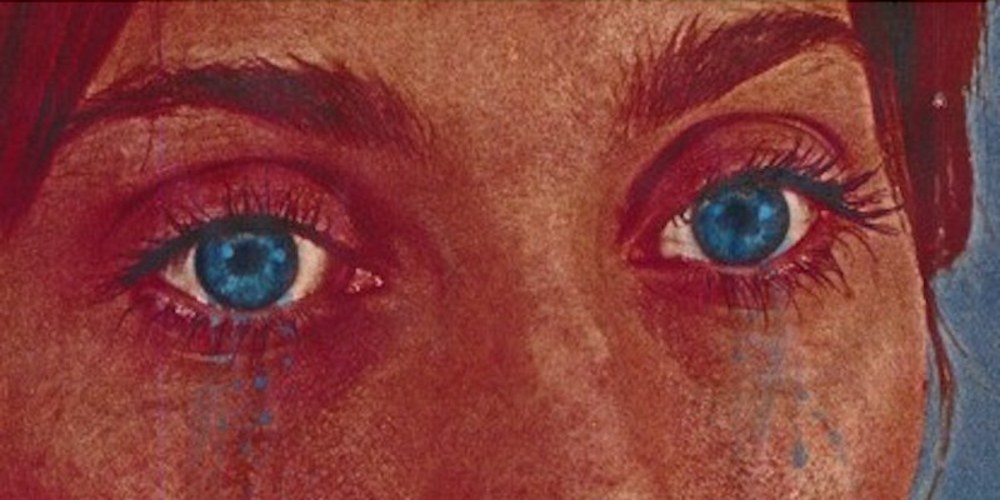 55. U.S. Girls – In A Poem Unlimited (2018)
Genre: Art Pop
Meg Remy has not only done it again, she's completely blown 2015's Half Free out of the water. In A Poem Unlimited might be too silky for those who crave the jagged edges of her past work, but in blending dreamy lounge pop vocals with trip hop's dislocation and jazz's sense of anchorless drift, Remy has struck upon the sensuous and serene. Still, if the harsh edges of old have been replaced with more luscious compositions, don't expect anything resembling ease or comfort from Meg Remy. Her great gift is delivering work that is both unquestionable beautiful and unfathomably eerie. The stillness and the uncanny valley stare that you can practically feel through your headphones, everything about In A Poem Unlimited is right, but it absolutely never feels that way – and nor should they given the anger and dislocation that underwrites them. These protest songs assault everything from pollutants to Obama's false promises with a sultry aplomb that renders her targets not only ridiculous, but completely defenceless. Throw in the best pop hooks of her career to date (as well as an incredible live show) and you're left with a stone cold album of the decade contender.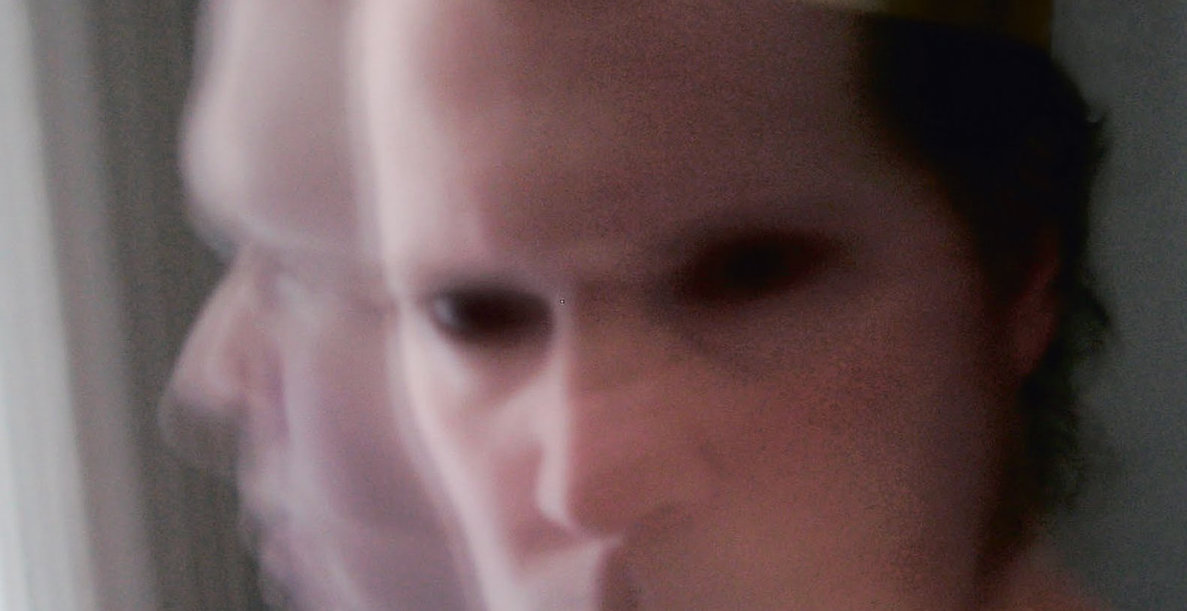 54. John Grant – The Queen Of Denmark (2010)
Genre: Indie Folk
The world wasn't exactly waiting with baited breath for John Grant, the former frontman of The Czars, to release his debut album. When he teamed up with serene folk instrumentalists Midlake a few eyebrows were raised, but by and large, The Queen Of Denmark was able to sneak up and catch the world off-guard. Beautifully sung, immaculately composed ("TC & Honeybear"), laceratingly self-deprecating ("Queen Of Denmark"), viciously funny ("Silver Platter Club") and brutally uncompromising in its subject matter ("JC Hates Faggots") – The Queen Of Denmark is one of those rare album that grows stronger and stronger despite undermining itself at every turn. Think its a beautiful ode to homosexual love? Well here are an array of crass jokes and wonky dancefloor workouts. Think its a poisonous midlife crisis? Well listen to those evocative and sweeping arrangements and feel the majesty of it all. Think its all just one big joke? Hell, can't you see John crying in the corner?
The Queen Of Denmark is out for blood. John Grant has delivered a profound and prickly examination of longing (for love, for acceptance, for this pain to end) that can be summarized by one silly throwaway joke of a line: "Hope you you know that all I want from you is sex, to be with someone who looks smashing in athletic wear…I don't know what to want from this world". Isn't that just life: a mess of irreconcilable (and often fleeting) desires, destined to drive you both onward and to distraction. Grant may turn literally everything into a joke, but Queen Of Denmark stands at the decade's end as a profound and penetrating reflection on our near-disastrous desires.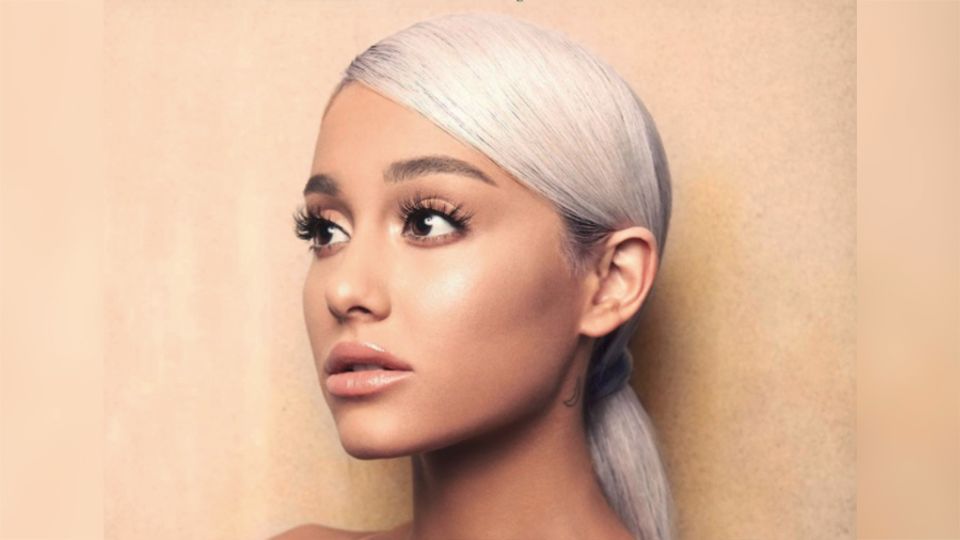 53. Ariana Grande – Sweetener (2018)
 Genre: Pop
You know 2018 was an incredible year for pop's best modern vocalist when Ariana Grande's defining moment, "thank u, next", didn't even feature on her album of the year contending, career best work, Sweetener. At age of 25 Ariana has breezed through her imperious pop phase and has alighted on the stage of her career where she is free to pair her ferocious instrument with increasingly daring arrangements. The bizarre comparison point is Clipse – don't worry, Ariana is not spitting coke raps (although she has discovered a cocksure charisma) – instead Pharrell Williams has been freed to go nuts in the production booth. The result is Ariana twirling and dipping, both stridently and seductively, across an array of alien drips and peculiarly angled bangers.
2016's Dangerous Woman was a triumph, but it was defined by its concessions to the charts; Sweetener is the moment when Ariana shatters the ties that bind. Thank u, Next may well be a tighter and more coherent listen, but there's far more joy and excitement to be found in the way Pharrell and Ariana navigate these wild fluctuations in tone.  More than a mere beats and melodies collection, Sweetener is full of thought-provoking reflections on failing relationships as well as space aged compositions and immaculately adult soul. Delightful hooks are allowed to sneak up on the listener rather than being thrown in their face and beats are allowed to bang without a forced stadium singalong in sight. Sweetener is an experimental pop album that sounds utterly singular, Beyonce and Rihanna may have led the way, but Ariana's divergence isn't remotely concerned with sounding cool or cutting edge, this album is wonderfully weird.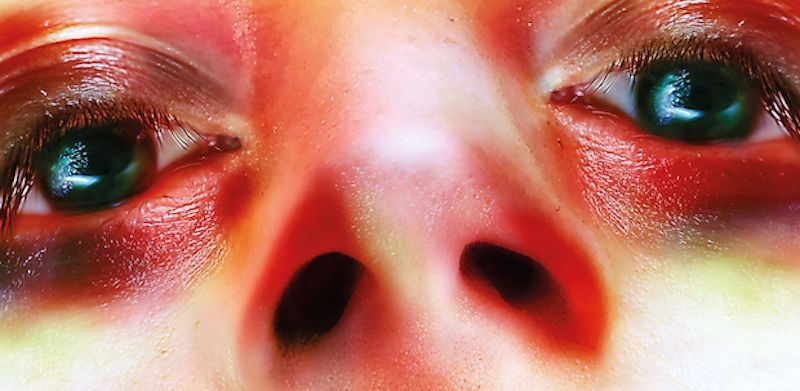 52. Arca – Arca (2017)
 Genre: Electronica
The eeriely silent, yet hard-edged sonics of modern video art and avant-garde cinema have exerted a remarkable influence on modern electronica. It's certainly a two way street, with artists like Daniel Lopatin and Burial supplying genuine inspiration for the art world, but in this quest for increasing alien soundscapes, the human voice is often lost. Arca, aka Venezulean non-binary super producer, mixer, engineer, singer, DJ – you name it – Alejandra Ghersi is proudly inserting the human voice back into the otherworldly-yet-oddly-industrial lair that is electronica.
Arca has created a work of sumptuous beauty. Far from an artefact to be admired, the Venezuelan producer's self-titled third album is terrifying to behold. This objet d'art may present a beguiling and tender surface to the world, but trapped beneath its transparent skin are silent screams, pitiless voids and bone breaking contortions. This is a MacGuffin to rival The Art Of Covenant: Arca lures you in with promises of otherworldly beauty, only to slowly tear your soul to pieces, ripping out your heart in the process (wrong Indian Jones film, I know) and, if not melt your face, then leave it stained with tears.
The producer, who has been helping the world's most avant-garde artists to successful locate the cutting edge, takes the radical step of following Bjork's advice and singing in his own voice and his own tongue (Spanish). Who knew Arca possessed a vocal as disquieting and divine as the brutally benign soundscapes he's been engineering for the past five years. Combining these spacious and uneasy beats with an idiosyncratic and ornate voice seems like a no-brainer, what is staggering is that the creator of the former also happens to be the possessor of the latter. This is a mesmerizing singular vision: all the better for being largely improvised by its creator. Arca is a fluid, free-flowing, splendour in its natural form: a rare glimpse of something seldom seen, an experience to cherished, if not necessarily understood.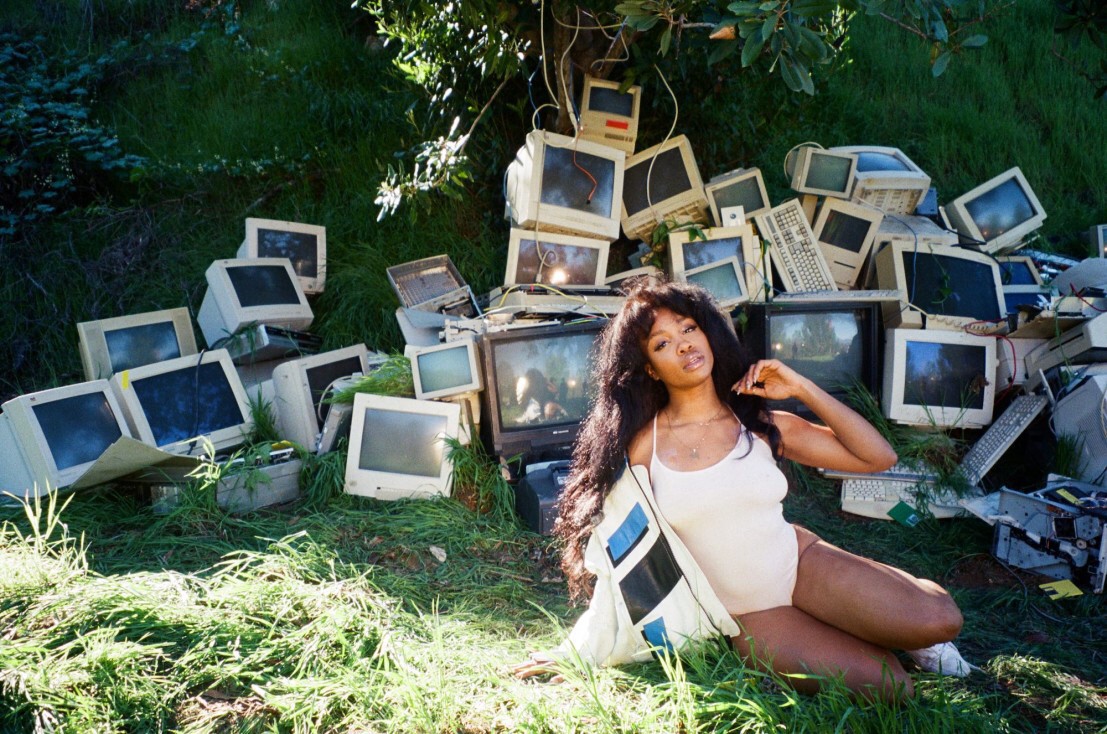 51. SZA – CNTRL (2017)
Genre: R&B
Having excitedly endorsed SZA's debut EP in 2012, I genuinely thought I'd backed a horse that would never approach the starting gate, let alone the finish line. Sitting back now, in 2019, listening to CTRL, SZA's long awaited debut, I'm staggered – not at the length of the wait – but at how effortlessly this album blows away her prior work and any-and-all expectation. The St. Louis singer has forged an album that is both seductive and incisive. The wonderful blossoming water-color quality of her early productions is still in place, but the songwriting is so much sharper now: whether it's a classic soul single ("Drew Barrymore"), an entreaty on identity ("Normal Girl") or a bleak confessional number ("Supermodel"), SZA has achieved a mastery of her identity (true surety) and a sensitivity of understanding informs every element of her work. SZA greatest gift might be her ability to pen lyric sheets and melodies that cut deep enough to rip whole chunks of flesh from the listener's bones, without resorting to hard or heavy-handed production. CNTRL exists in a drifting dreamlike ambrosia and that only makes the sorrow within her soul more powerful. SZA wants to be happy, she wants to embrace the world, but even in her openhearted optimism she's continually met with cold shoulders. Like a good parent, SZA isn't mad, she's disappointed.
50. Earl Sweatshirt – Doris (2013)
 Genre: Rap
Most artist only get one chance to make a first impression and, when he debuted, Earl Sweatshirt grabbed the world's attention like no other. On the teenage horror rap anthem that bore his name, he laid down the gauntlet by starting an onslaught of knotted syllables thusly: "Yo, I'm a hot and bothered astronaut/Crashing while jacking off". And then he disappeared, Odd Future would finish shows by playing his signature track and a generation of teens would scream #freeearl. It turned out, his mother had sent him to a Samoan boarding school for at risk teens.
Eventually, Earl returned and he got the chance to reintroduce himself. He remained one of the gnarliest and knottiest wordsmiths out there, but the obnoxious and distinctly teenaged outbursts of youth were long gone. Suddenly, Earl stood wise beyond his years. His palette was darker and more complex, moving away from horror fantasy and towards an exploration of an internal ache ("if I hurt you I'm sorry, the music makes me dismissive/when I'm awake I'm just drifting") and complex family life ("It's probably been 12 years since my father left, left me fatherless/And I just used to say I hate him in dishonest jest"). The brilliance of Doris – and the reason it still surpasses his stunning later works – lies in the album's unmistakable adolescence. The petulant snarl of Odd Future may have vanished, but Earl is still overflowing with half-processed emotions and aggressive angst.
Better still, Earl is joined by some of the decade's defining voices (Vince Staples, Frank Ocean, Tyler, Mac Miller) to discuss brutal social conditions, the effects of even a glimmer of fame on a juvenile and the vitriol endured for being an outsider in an elite world. As if his lyrical skill and rollerdex weren't impressive enough, Earl also handles his own production under the "randomblackdude" alias, sculpting a horrifically stark landscape: a nightmarish vision of jazz where a paranoid, teeth-grating anxiety fills every pregnant pause and strained note. At his best Earl slips effortlessly between snatched memories of his youth and densely layered metaphors (that play out across multiple tracks) for the perilous environment in which he was raised ("Squadron full of some lost souls/Sergeant of all, it's autumn and Nak just nollied a pothole/Non-cooperative with his momma's wishes for college…so shimmy through the swamp, nigga, follow me through the foxholes").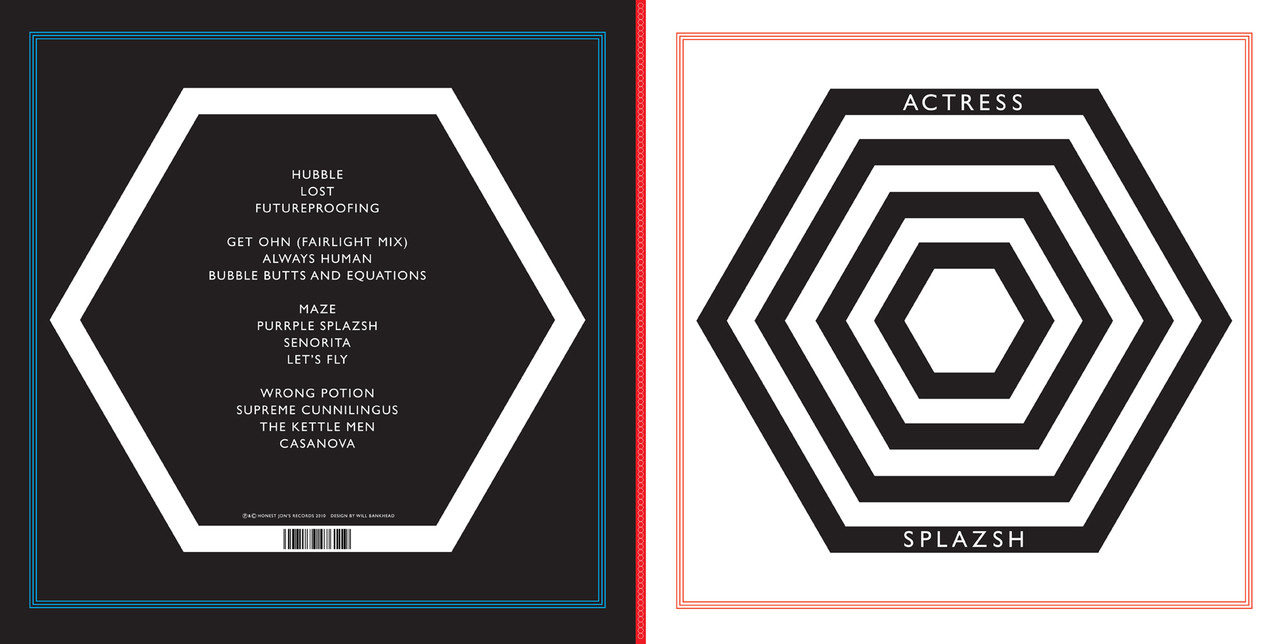 49. Actress – Splazsh (2010)
 Genre: Electronica
When a scene blows up to the point of utter ubiquity, where even your friends who don't have a clue about modern music know to make fun of that "new-fangled dubstep the kids are listening to", it can be hard for artists and albums to avoid become trapped by time and place. Actress, aka Darren Cunningham, was never a Dubstep DJ, he always made wide reaching electronic music, both fit for dancefloors and ambient meditation. Nevertheless, Splazsh arrived at the crest of the wave, when the raw and eerily empty sounds of dubstep were being absorbed into the boarder cutting edge electronic culture. It would be easy for this album to have become passé, like Timbaland's 2000s productions or drum machine sounds of the 1980s, but Actress found a way to engage with the key sound of his area without succumbing to it. Instead, he takes these wonderful, almost anodyne, softly-pulsating subterranean grooves and turns them into anchors around which his spectral, disembodied setpieces can spin. The results are truly spellbinding: showcasing an alien refinement fit for modern art installations, but an ear for an insidiously danceable beat that ensures that Splazsh remains a product of and for the dancefloor. Actress captured the unnervingly barren soundscapes of the UK's metropolises in 2010 and transformed that ghostly tension into something truly beautiful without succumbing to abstraction.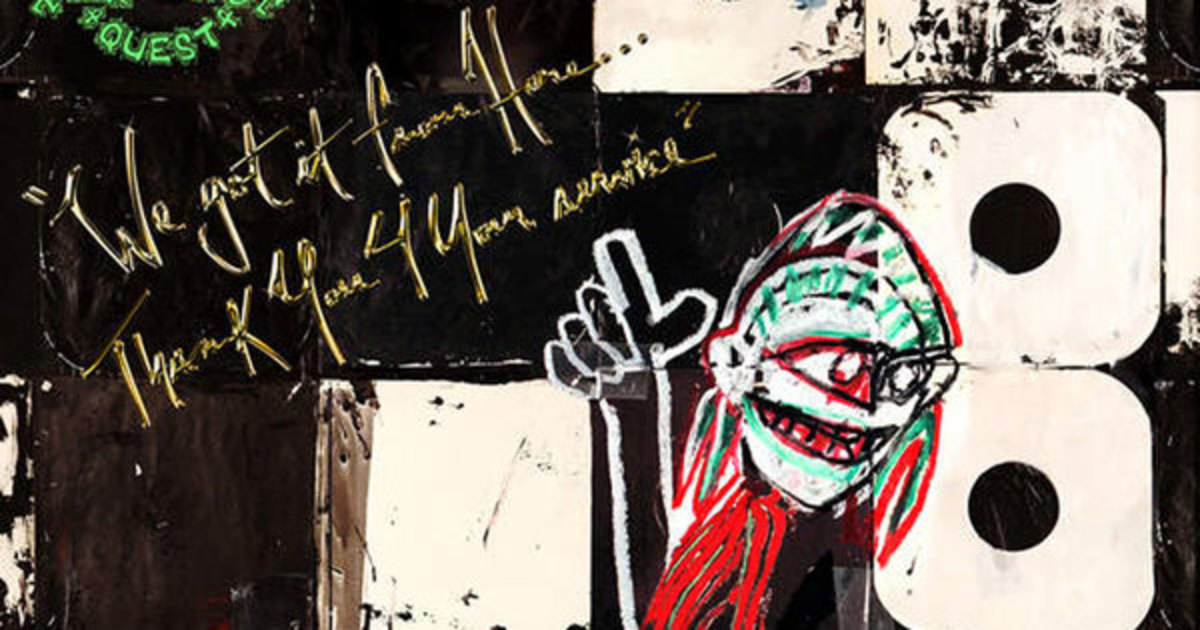 48. A Tribe Called Quest – We Got It From Here…Thank You 4 The Service (2016)
 Genre: Rap
Recorded before Phife Dawg's death, A Tribe Called Quest's first album since 1998 might have appeared timely, but it wasn't necessary a slam-dunk. The irreverent conscious rappers seem like natural fit alongside the high minded Kendrick Lamar and the expansive Anderson .Paak, but the (then) four piece could also be too flippant, too prone to tangents and too airy for these unmistakably dark times. Equally, a legacy act returning with Elton John, Jack White, Busta Rhymes, Andre 3000, Talib Kweli, Kendrick Lamar, Anderson .Paak and Kanye West (among others) in tow reeks of a cash in at best, and an all star clusterfuck at worst.
Mercifully, We Got It From Here… was no such thing, instead it's a very easily definable: this is an A Tribe Called Quest record, plain and simple. The rap scene's ultimate sidesteppers picked up exactly where they left off, passing the mic with ease and creating posse cuts that jut and dart with a scatter-brained brilliance. It's a pleasure to be in Q-Tip, Phife Dawg, Jarobi White and Ali Shaheed Muhammad's presence as they survey the planet in their block rocking satellite. Considering oppression of all stripes defines much of We Got It From Here…, but the overriding sensation that the album actually exudes is freedom. Any subject and any sound are fair game, from golden age rap to avant-gardge alien rock. This might just be the biggest shock: sure A Tribe Called Quest can put smiles on faces and deep thoughts in your cranium, but for the 90s posse to sound this modern and this alien in 2016 is bewildering. Veteran rappers aren't supposed to sound vital, daring or weird. Nostalgia is at play here, but it sure as hell ain't rosy.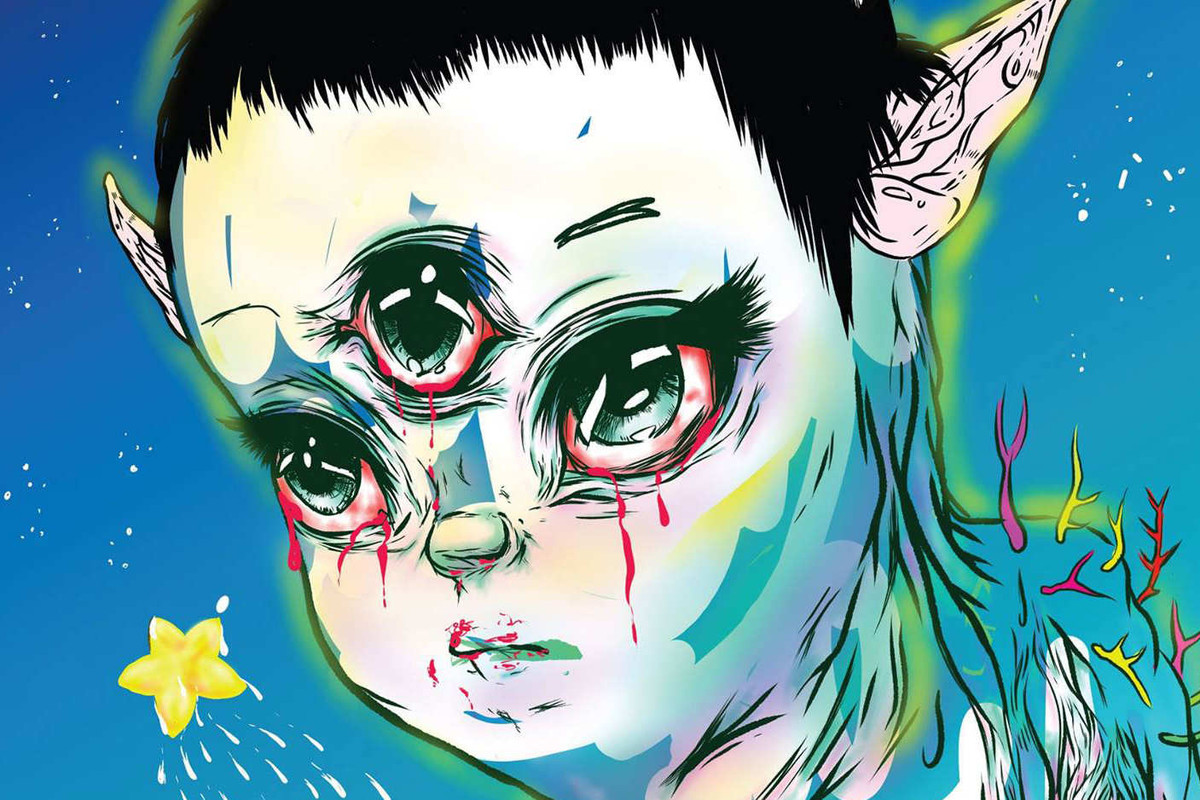 47. Grimes – Art Angels (2015)
Genre: Pop
"I'll never be your dream girl". Well Grimes is right there. She never stays in one place long enough to appeal to or appease any single individual. Claire Boucher is a cypher accumulating a ferocious depth of technical knowledge (her production and instrumental dexterity is ungodly) while sliding between planes of existence (let alone scenes and genres). "You could be anything out there" is Boucher's fundamental article of faith. Art Angels lives up to this fantasy fulfillment promise by being the single most polymorphous pop album ever released. Surprisingly, given Boucher's freedom of spirit, the album is made human by an undercurrent of artistic insecurity – she is, beneath it all, worried about rejection.
There is an incredible airy lightness to the production that dares the listener to dismiss Art Angels as lightweight. Grimes is equally mischievously with her lyrics and melodies, flitting between vampiric fantasies to booty shaking pseudo-cheerleading chants. Are we really supposed to take any part of this beautiful sung, sly produced and strangely danceable album remotely seriously? Could Art Angels be written off as overly ambitious twaddle: a bulging mess of noise and sound? Certainly, but those who are willing and able to dive headlong down the rabbit hole will be richly rewarded by a pop album like no other. Despite her apparent anxiety, Grimes needn't worry: we won't be bored of her anytime soon.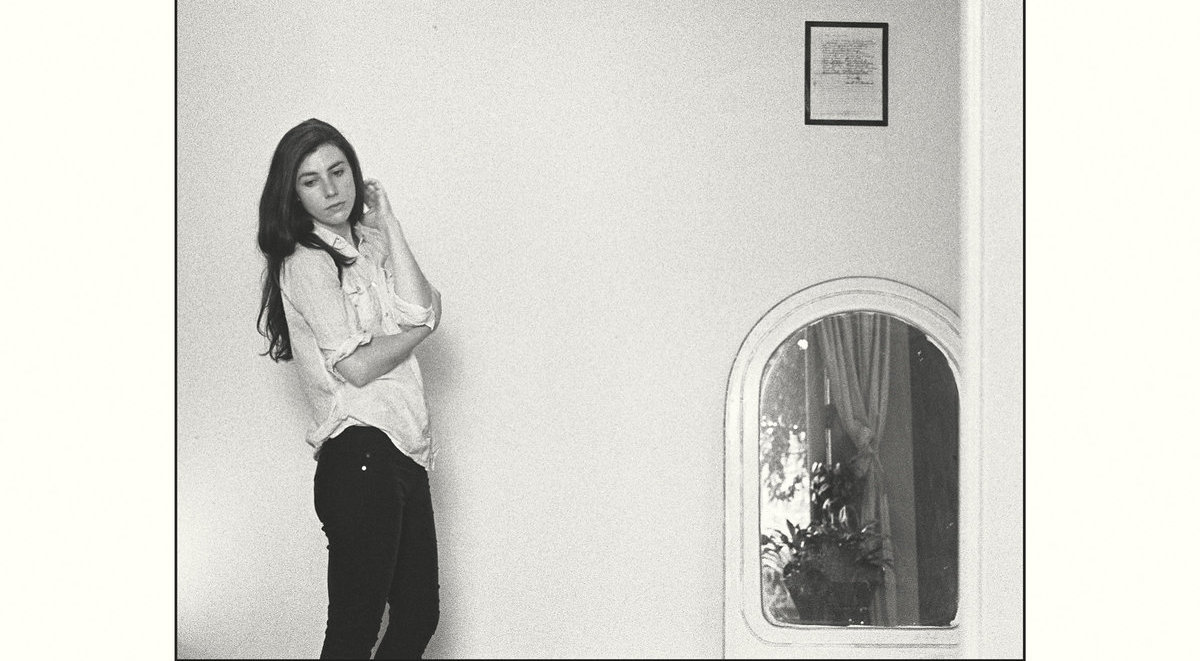 46. Julia Holter – Have You In My Wilderness (2015)
Genre: Baroque Pop
In Tragedy and Ekstasis, Julia Holter had released two truly stellar albums: high concept ambient, electronic and orchestral works that defied expectation and found a global audience. By 2015, Holter was tip-toeing her way towards more conventional pop songwriting, but few would have expected a woman with such alien impulses and an outsider voice to master enchanting melody so effortlessly. Holter, an artist famed for her grand conceptual underpinnings, went into Have You In My Wilderness with no unifying theme or reference point. Instead, she wrote in a stream of consciousness style, taking inspiration whenever it happened to arrive (from novels, from other songs, from her day-to-day experience). The resulting music is charged with both an endearing warmth and a chilling severity, Holter's vocal has always been stellar, but now it was truly the star of the show. Have You In My Wilderness is no longer the work of an illusive composer, but a star, standing unflinchingly under the spotlight. Honestly, who would have thought it – Julia Holter the master of the three-minute baroque pop song? Still, don't mistake Have You In My Wilderness' serene ease for simplicity, Holter's compositional skills remain unrivalled and by stripping away the obscuring elements of her sound, she has showcased the quality of her vocal and her deft ability to arrange music. On Have You In My Wilderness Holter has no where left to hide, not that she ever needed to.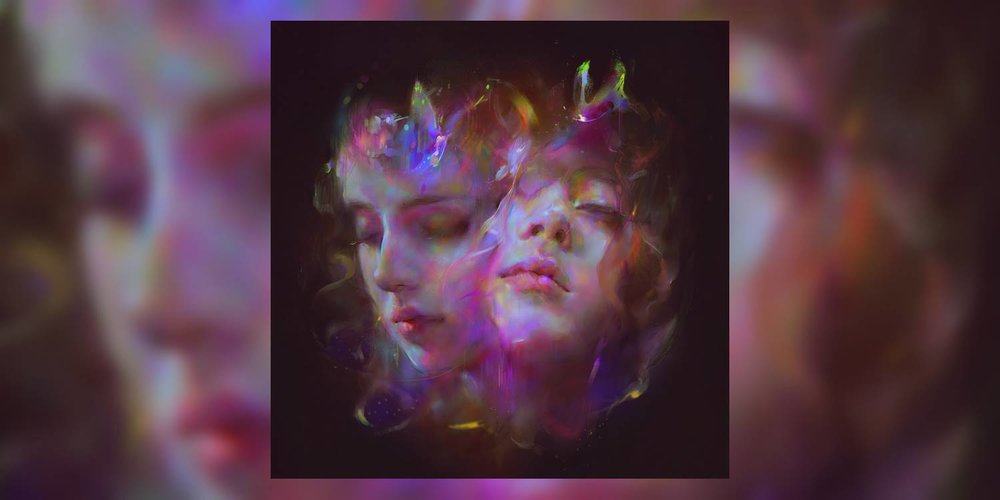 45. Let's Eat Grandma – I'm All Ears (2018)
Genre: Art Pop
Left or right, rich or poor, there's a pervading sense that nobody wants to live in the present day. It might be churlish to spurn your age and regressive to wallow in nostalgia, but there's something genuinely enticing about pressing fast forward and glimpsing the future. Fittingly, future-pop seeks to do just that, not by writing songs about robot overlords or space missions, but by creating a glorious and utterly amorphous sonic no man's land. Let's Eat Grandma exist within this vaporous realm where sounds meld and merge, where one voice is indistinguishable from the next and it would appear that human beings have left the physical plain altogether. The result is audio escapism, alien fluidity and a rudderless drift. This is pop music without rules or boundaries. Sensuous potential hits blossom beautifully and then wander off entirely over the course of six, eight or eleven minutes – ensuring that I'm All Ears remains unpredictable to its final note.
Talk about coming on leap and bounds, Let's Eat Grandma have shed the wishy-washy amateurism of their debut in favor of an array of meaty and fiercely focused instrumentation. Somewhat amazingly, this giant leap forward in musicality does not come at the expense of either attitude or anarchy: the duo still have a droll bratty aura that gives these luxurious songs a healthy subversive edge. The result is music that exploits the tension between heartbroken sincerity and that teenage desire to brush it all off with a shrug. This friction gives I'm All Ears an explosive power as the duo's telekinetic friendship transcends a series of nearly-but-not-quite romantic failures (both IRL and behind their respective screens). The by product of this collision of conflicting ideas and clumsy emotions just so happens to be perfectly pitched pop music.
Ultimately, I'm All Ears thrives because, unlike so many other iconic albums released in 2018, it does not seek to cooly analyse or critique our digitised lives and relationships from afar. Rosa Walton and Jenny Hollingsworth are card-carrying members of GenZ negotiating an app-driven-existence in the present tense: this isn't reportage or commentary, this is their screwed up, clusterfuck of an adolescence unfurling before our eyes (and, more importantly, ears).
Let's Eat Grandma have, at a frighteningly early age, mastered expansive intimacy.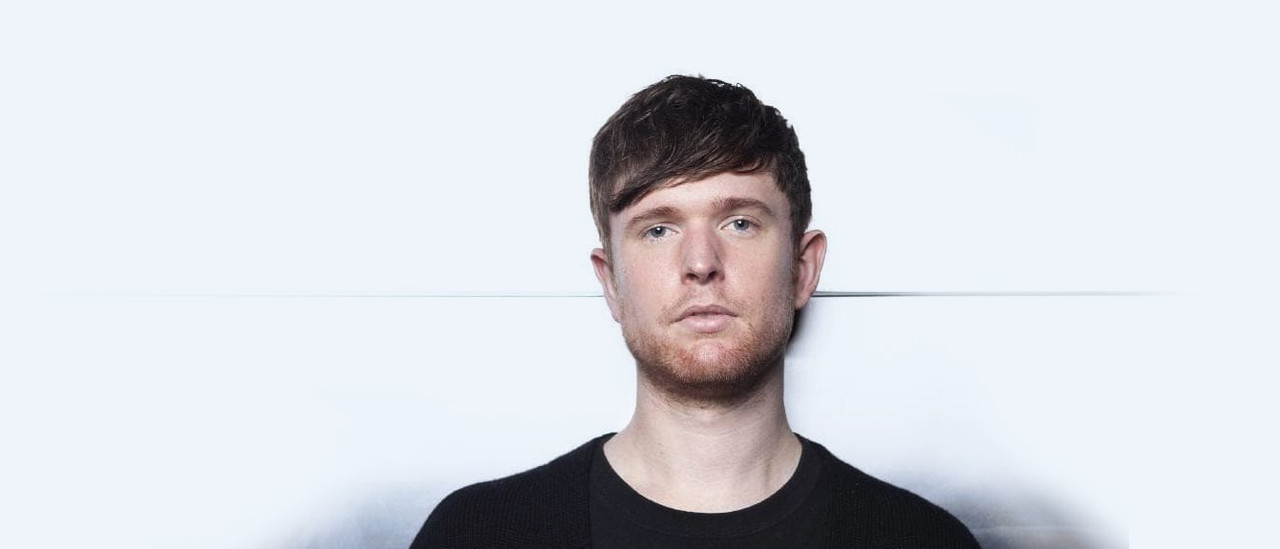 44. James Blake – CMYK +Klavierwerke + James Blake (2010/2011)
 Genre: Electronica
Post-Dubstep is perhaps the most important scene of the last decade, while its stars (James Blake, Sampha, Katy B) never reached the heights of true superstardom, their strange, contorted and classic dance-obsessed sound not only represented the next wave in evolution for the London sound, but set stage for a grand evolution in mainstream music. Pop was about to get murky, dark and conflicted. James Blake, despite his profound influence on modern pop music, almost certainly had no interest in broader fame. At the height of his underground ascent he was faced with two paths: CMYK (a world of hard, floor ready and immaculate composed loops and rhythms) or Klavierwerke (a stuttering, idiosyncratic journey inwards). It's testament to Blake's brilliance – and perhaps represents a lost opportunity – that both of his breakthrough EPs possess such brilliant and innately danceable grooves. But when it came time to make his decision, Blake would contort and warp sound to examine an insular ache. Back in 2010, the world was at his feet, waiting with baited breathe to hear would he would do next and he teased us with two tempting and equally viable visions of pop's future.
James Blake made his decision. He ditched the dancefloor. His debut album may have been underwritten by creeping grooves and creaking, snapping rhythms, but there wasn't a banger or "a drop" in sight. In fact, whenever Blake chose to build towards a crescendo, the waves would break, falter and ripple towards an intimate and painful dissolution. His self-titled debut album baffled and enraged critics at the time: the most cutting edge and groundbreaking bedroom maestro London had produced since Burial had abandoned irresistible loops in favor of the out-of-tune wallowing of barroom balladeer. The emperor had been caught in the nude – Blake wasn't who he had promised to be and his music was far from what was expected. The reaction certainly hurt Blake (although he received many five star reviews too), when performing the final leg of his UK tour he whimpered: "thank you for being here, I wasn't sure if anyone would want to be here anymore". Of course the furore that surrounded this release feels alien in 2019, when the biggest records of the year are often rush released or dumped online without a hint of publicity, but back in 2010 one of the most crushingly soulful LPs of the decade was nearly lost behind a wall of media noise.
James Blake remains one of the most goadingly intimate records imaginable. Blake dares you dislike him. He knows he's wallowing, but this is a low and that is the point. He summons all is studio wizardry to concoct an array of dark, lurching, ever-evolving cathedrals of solipsistic sound. On the other side of the Atlantic Kanye West was painting the sky in grand maximalist color, back in Britain, our visionary, the dour James Blake, had his gaze directed downward, drilling into a beautiful miserabilist inner-world. What makes this eponymous LP astounding, even to this day, is the way Blake disguises beautiful melodic lines and uplifting major keys beneath walls of imposing, nightmarish, electronic bleakness. James Blake isn't a true bummer; it is underwritten by a sliver of hope and a shot of warmth that makes the album both innately loveable and deeply tragic. Even if you are tempted to slap him on the back and say: "cheer up mate, it might never happen".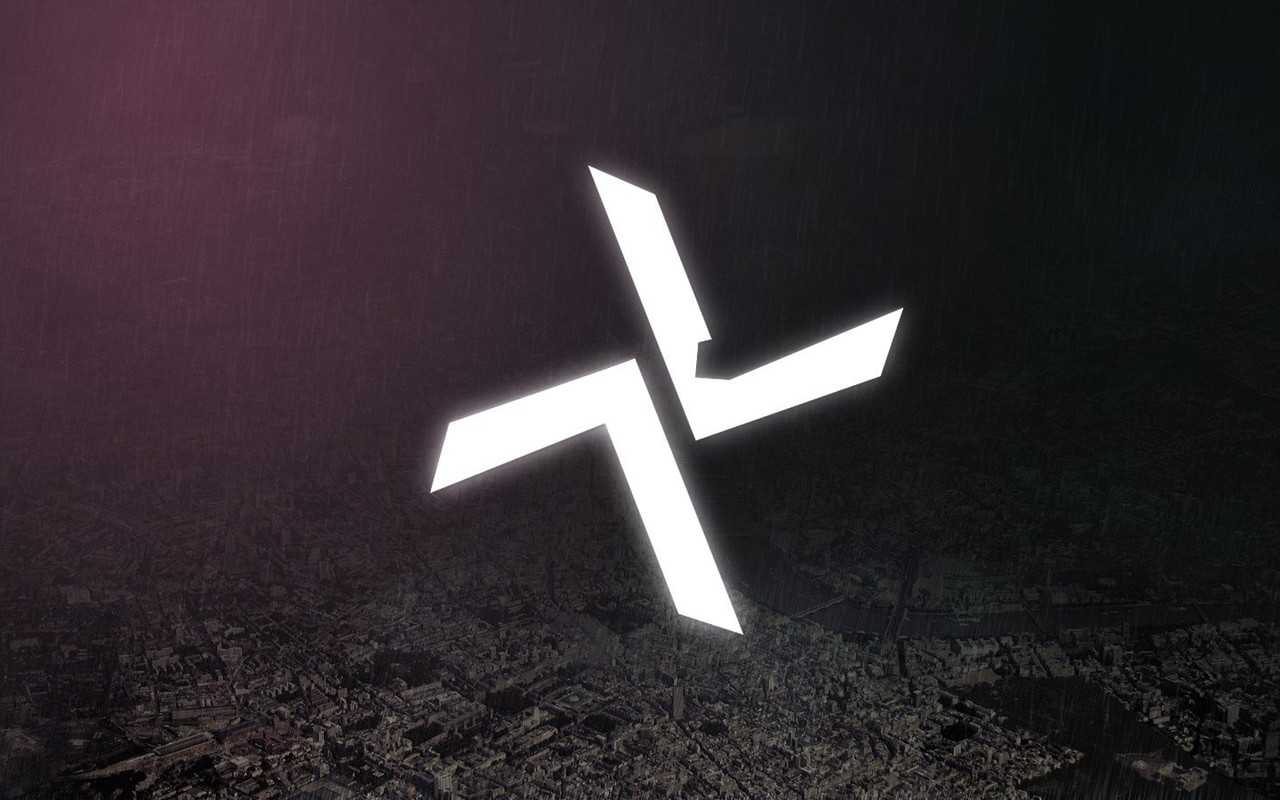 43. Burial – Rival Dealer EP (2013)
 Genre: Electronica
Burial cemented his legacy in the previous decade by standing at the forefront of the scuffed up, lonesome, bleak but danceable dubstep scene, he revolutionized both electronic and chart music. From Radiohead to Skrillex, the haunting sounds of London streets on a paranoid-but-nonetheless-beautiful walk home late at night out came to dominate the global pop sound. By 2013 Burial was no longer a revolutionary force, his every innovation had been aped, co-opted and tamed – he was a counter cultural institution, a touch stone reference point for a whole generation of artists. As such, Rival Dealer is not a record designed to turn the world on its head, or provide the shock of the new, instead it is Burial's opus: his most glorious and fully realised creation. All of his tricks are in play – the scuffs and the silence, the scattered breakbeats, the lurching, crumbling, eruptions of sound and those warped angelic samples – stretched out into these richly expansive suites. The music drifts between the terror of isolation and the serene beauty of memory, as the fear of your surroundings is directly contrasted with a post-euphoric glow. Rival Dealer is an immersive world and a masterpiece, a love letter to club culture, a document of a distinctly modern anxiety and vision of urban alienation all at once.
42. Joanna Newsom – Have One On Me (2010)
 Genre: Folk
Have One On Me is an incredible achievement. This already legendary triple album might not possess Ys' strangeness or direct nature, but Have One On Me nevertheless proves that Joanna Newsom is a woman for all seasons and a truly irrepressible creative force. Newsom's third album reveals a depth of soul and beautiful voice to rival her unmatched eccentricity. The triple album's centrepiece, "In California", showcases Joanna in all her glory. Across nine minutes she delivers beautiful, stripped down soul ("my heart is as heavy as an oil drum") while demonstrating a flair for storytelling in the form of a sprawling, labyrinthine narrative. Despite the fact that there is so much going on within this one track, Joanna still manages to pack a big orchestral punch which provides a perfect contrast to the emotional fragility of her vocal performance and the otherworldly madness of the harpist's manically caws at the track's conclusion.
"In California" provides an apt metaphor for the album at large; Have One On Me is something genuinely new. Proof that Joanna Newsom has truly evolved since Ys' release, while retaining all the eerie virtuosity and rule-breaking-oddness that has made Miss Newsom such a prodigious and incomparable talent in the first place. Have One On Me, like Joanna's own voice, is smoother, more soulful and more emotionally powerfully than ever before. She has successful created an album of great beauty and great soul, which, in it's own unique little way, may just be the most moving record made since the turn of the millennium.
Have One On Me is truly special release from the most talented and fascinating female to hit the music industry since a little lady from Iceland made a big splash in the 1980s. Fittingly, Have One On Me would earn Newsom comparisons to every vital female artist of the pop era (from Joni Mitchell all the way to Kate Bush), but no one would actually suggest she sounds like anyone other than herself. Joanna Newsom and Have One On Me are truly singular.  Newsom as ever remains a contradiction: she has released a masterwork that is both more impenetrable and more accessible than ever: less strange, but more daunting – utterly sumptuous and completely ill at ease.
41. Janelle Monae – The ArchAndroid (2010)
 Genre: R&B
The ArchAndriod was triumph of classic black showmanship and raw musical experimentation. Following in the future steps of James Brown, Janelle Monae wanted to present the image of the immaculate all-singing, all-dancing performer, never short on energy, capable of incredible feats and always unwaveringly precise. Janelle Monae quickly became a must see live act, even if her performances were all, essentially, identical. Monae believes in great individual musicianship and delivering a rigorously crafted start-to-finish experience married to a visionary aesthetic.
What's remarkable is that her studio output, while being undeniable tight and choreographed to within an inch of its life, never feels stilted. Like a great dancer and a true student of roots, jazz and soul music, Monae understands that the secret to spontaneity is ease. The ArchAndroid never misses a beat as she tips on the tightrope, but she never feels controlling: she drifts, glides and skips with a breezy nonchalance. Monae is a student of history and a musical polymath, but she's not a bookworm: she longs to be onstage and her albums are charged with the airy quick sliver pacing of a live performance.
Despite showcasing an incredible understanding of (and love for) black music's past, The ArchAndroid is not a recreation or ode to her sonic forefathers and it certainly isn't nostalgia. Janelle Monae is a modern woman who just so happens to be out of step with both her peers and her heroes. She would go on to release more profound projects and strike more challenging postures, but she'd never sound this sublime again. Simply put, The ArchAndroid is the best piece of music Janelle Monae has created (so far).