The Top 200 Albums Of The Decade (#80-61): Lana Del Rey, Nick Cave, FKA Twigs, More
December 9, 2019 | Posted by
Controversy no doubt abounds as we race towards the top spot. Pitchfork's album of the decade, Blonde by Frank Ocean, has come and gone and so to has Kendrick Lamar's imperious Damn. and Radiohead's resplendent-yet-unsettling A Moon Shaped Pool.
Who will be next to fall? There's only one way to find out, but before you read on why not catch up on PART ONE (200-176), PART TWO (175-151), PART THREE (150-126), PART FOUR (125-101) and PART FIVE (100-81).
Disclaimer: I haven't heard every album released in the last decade (obviously) and (as of today) I have shortlist of 400 albums that just missed the cut. So, in other words, this was a near impossible task. Occasionally, when a pair of albums by the same artist represent two sides of the same coin, I have included both as a single entry. This decision was made so we could spread the love to as many artists as possible and avoid repetition.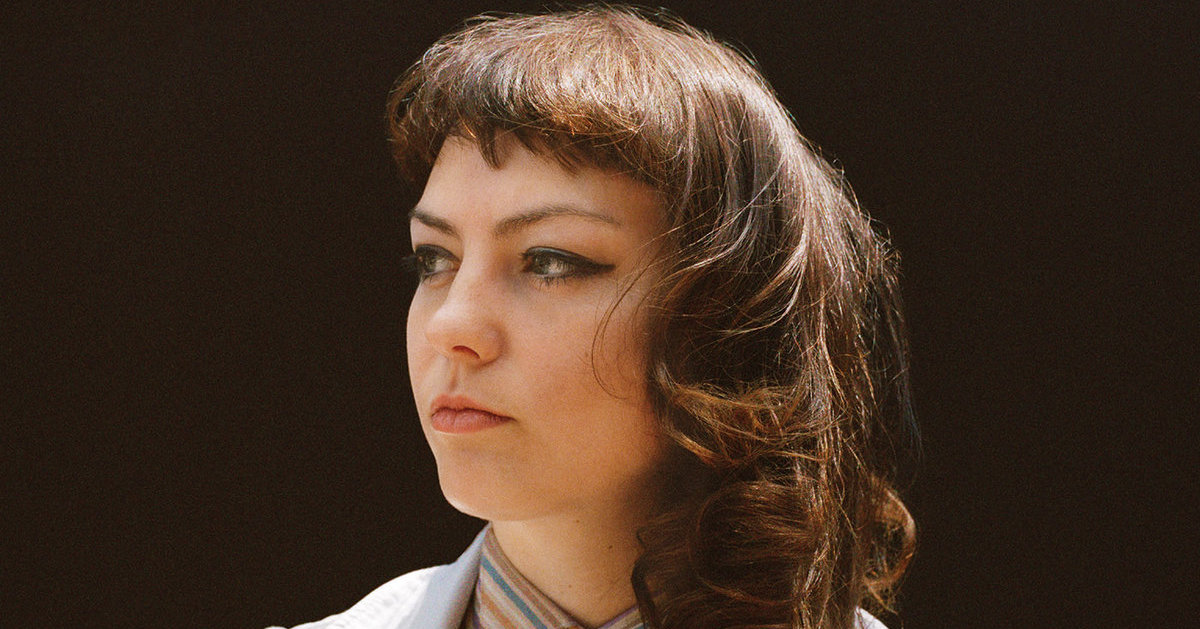 80. Angel Olsen – My Woman (2016)
 Genre: Indie
I was undeniably harsh on Angel Olsen's sophomore LP, Burn Your Fire For No Witness, when it was originally released (not that 7.5/10 represents anything close to a bad review): it felt shaky, undeveloped and a touch unoriginal. The trouble is, while the album was easy to critique, it was impossible to put down: it had a scratchy tension and a sense of needle that demanded attention, like a flaming wreck on a highway, you should look away, but something keeps pulling you back. Released two-years later, My Woman managed to resolve every frayed edge and flesh out every underwritten aspect of Burn Your Fire For No Witness without sacrificing the sorrow and anger that gave that album such undeniable edge. My Woman is a luscious testament to neediness and want. Romantic frustration fizzles and cracks, not in little acoustic ditties, but in lavish resounding forms. Angel Olsen is being swept along in a great cacophony, she may well have been on verge of writing a classic all American rock record in the 70s tradition, were she not so inherently uncomfortable. Even when she pulls together the most perfect of pop songs ("Shut Up Kiss Miss"), you can practically hearing her rocking back and forth with a feverish repression. The juxtaposition is too delicious for words, these should-be-love-songs are bubbling over with the macabre imagery of a hopeless failure being ground into the dust ("stop your crying, it's alright", "Was it me you were thinking of? Or was it your mother?", "This parade is almost over and I'm still your clown").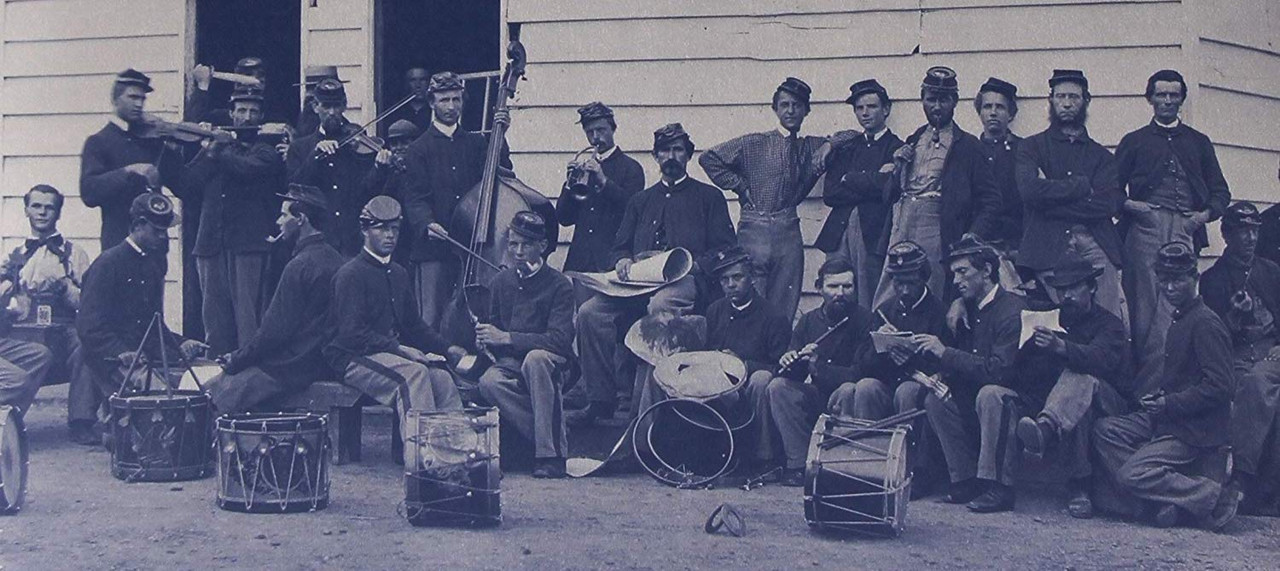 79. Titus Andronicus – The Monitor (2010)
 Genre: Rock
Taking the Civil War as its loose inspiration, The Monitor's title in fact refers to the ironclad warship USS Monitor. By affording themselves the bloodiest of backdrops, Titus Andronicus have allowed their horizons to expand skyward as they produce the biggest, bawdiest and most blistering American barroom rock album conceivable. Mixing modern misery with the mortal atrocities of the Civil War might seem in bad taste, but it proves wonderfully fitting on a raucous, rabble rousing  album that does justice to the squalor, misery and false glory of frontline warfare. Saturday night is most certainly all right for fighting as Titus Andronicus unleash their alcoholism and outsider angst on their unsuspecting local dive bar. Blood flows, glass shatters, flesh bruises, teeth fly, and yet, somehow, by the album's conclusion arms are around shoulders as former enemies collectively roar these chant-along tales of abject misery and isolation.
Punchier than The Pogues and more melodic than anything The Hold Steady produced during their brilliant run, The Monitor is a walking riot of raw repulsion. Numbed by prescription drugs and drowning in nilhistic impulses, Titus Andronicus somehow find a way to turn the absolute depths of depression into something resplendent and unifying. Backed by strings, bagpipes, glorious guitars and a legion of their American scuzz-ball rock peers, Titus Andronicus forge a tumultuous and torrential onslaught perfect for soundtracking a self-lacerating outpouring of the thickest, blackest and most brilliant bile ("Is there a girl at this college who hasn't been raped? Is there a boy in this town that's not exploding with hate?"…I have a hand and a napkin when I'm looking for sex and that's no one to talk when feeling depressed/And when I drink, I'm going to drink to excess/And when I smoke, I will smoke gaping holes in my chest").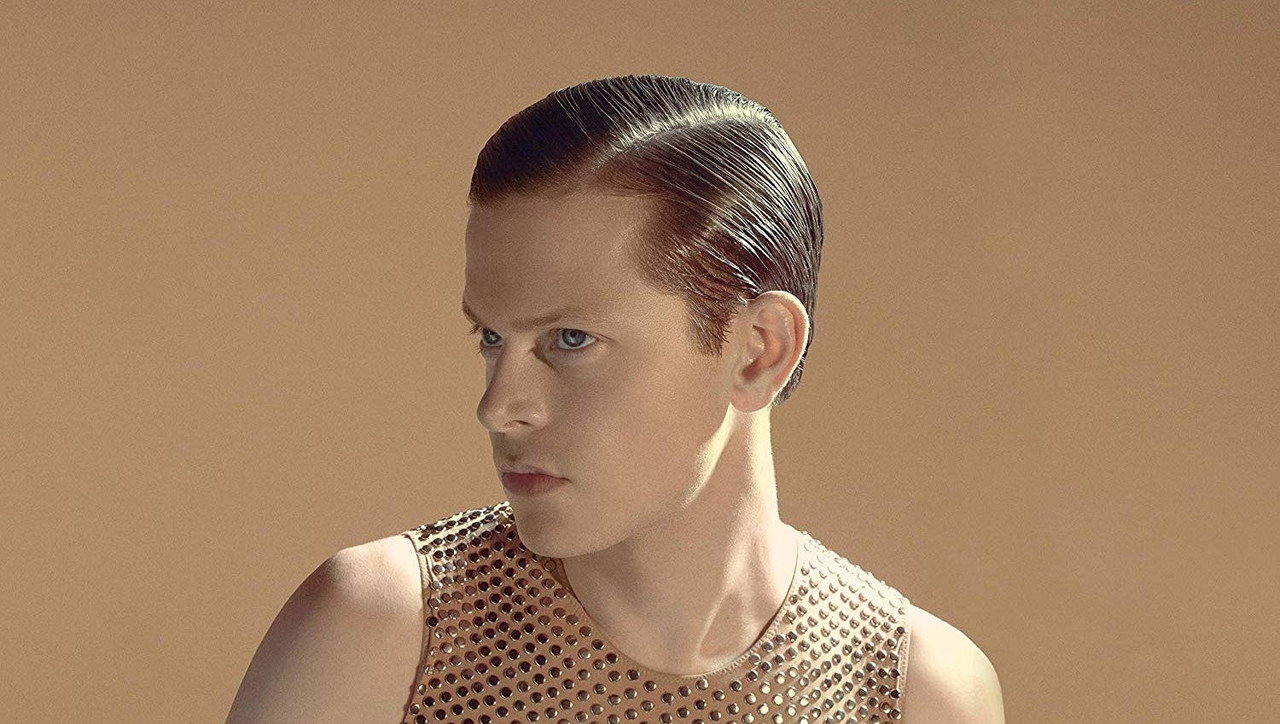 78. Perfume Genius – Too Bright + No Shape (2014/2017)
 Genre: Art Pop
"Don't you know your Queen? Cracked, peeling, riddled with disease", having read David France's tremendous history of the AIDS epidemic, How To Survive A Plague, that already brilliant line from "Queen" now hits like a freight train. It's not so much the stunning shocking words, but that perfect blend of disdain, disgust, anger and pride with which Perfume Genius delivers it. Too Bright is charged with this defiant energy that verges on the unlikable, but that's the point: by simply being himself and living as he wants, Mike Hadreas holds a mirror up to society. If you greet him with shock or snarl then he'll send that energy back tenfold. This is not to say his music is angry or bitter, far from it. Too Bright is charged by a near spiritualism, that represents itself in these euphoric moments of falsetto soul. Fittingly, every high is unwritten by a crushing low and after one of the album's most angelic vocal sequences, Hadreas concludes the track with a moment of unflinching sorrow: "Traced in the park, an outline in chalk/Where I took his hand in mine". This is the central thesis of Too Bright, an exploration of queer love and its relationship with society at large. Moments of thrilling pleasure and security mixed with danger, loathing and distrust. "I'm trapped in this body" – Perfume Genius cannot run from who he is or what he desires, but at times he and others have been forced to repress them, for safety, for family or for advancement – Too Bright captures the psychological torture of denying your body in beautiful, daring and challenging sound.
After that shocking gambit, Perfume Genius somehow manages to transcends both his peers and his former self on No Shape; an album more bold and more beautiful than anything in his oeuvre. Mike Hadreas, has never been a conventional artist. His creations have always been fraught with agony while lurching wildly towards the avant-garde, but on his latest record he has managed to find inner peace without sacrificing any of his music's strange magnificence. In fact, No Shape is the most coherent and pleasing music Hadreas has ever made. This is in part a thematic repercussion: Perfume Genius is rapturous, he has found love and is not so much seizing the day, as revelling in every passing second. What makes No Shape so stellar, aside from its subtly deviant sonic palate, is the way this newfound optimism is underwritten by the neurosis and defeatism of old. Celebrations of enduring love are contrasted with the inevitability of death, while the cosy feeling of lying forever in your lover's arms is underwritten by instrumental panic attacks. In Perfume Genius's world, even the most glorious of summer days is haunted by a lingering storm cloud. The downpour never actually arrives, but it's enough to make No Shape a wonderfully uncomfortable listen: a big beaming smile faces the world, while a nervous droplet of sweat rolls down the forehead. Too Bright's equal and opposite response.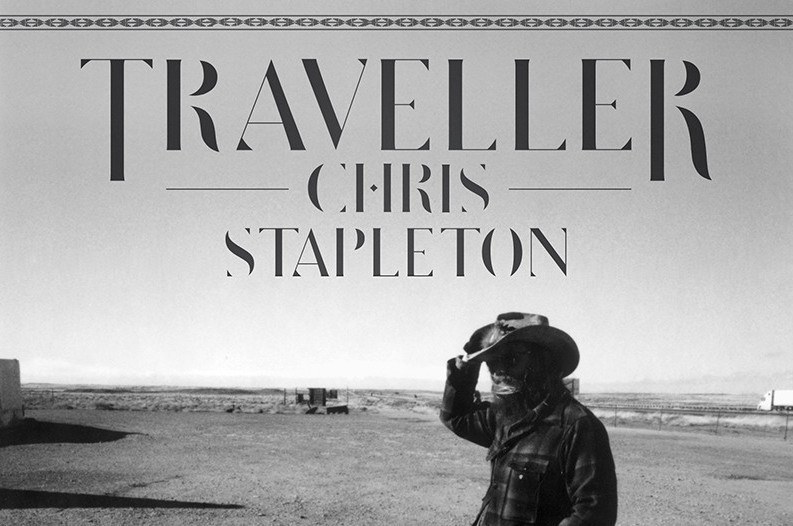 77. Chris Stapleton – Traveller (2015)
 Genre: Country
Country music desperately needed Chris Stapleton in 2015. With its soul slipping away, country radio insidiously controlling who could and couldn't make it, and with an insidious and uninteresting pop influence, the genre was in a genuine lull. Sure there were great underground artist and a few stadium sized heroes, but they needed a seismic sea change and figure to rally behind. Chris Stapleton provided both with Traveller: a whisky soaked, soul bearing, return to the genre's base principles. Sure his music was charged by hard rock riffs and arena-ready hooks, but that's why it proved so vital – Stapleton was a man of the moment and renaissance man. The scene could rally behind him, the CMAs could (and would) throw every award possible his way and, unlike so many false dawns before him, Stapleton actually drew a crowd. It's almost a joke in 2019, Country Music will do anything and everything they can to publicize Stapleton rather than latch on to a host of equally brilliant artists that have risen in his wake. Still, as Chris dives headlong into a series of horrible mainstream cameos, let's not forget the brilliance of Traveller – a slow cooked, vulnerable, rootsy and expansive LP that manages to reconcile the rollicking machismo of "Outlaw State Of Mind" with the howling unguarded ache of "Sometimes I Cry". Travelller may very well be this decade's most important record, after all, how many albums can they claim they saved an entire genre from eating itself alive?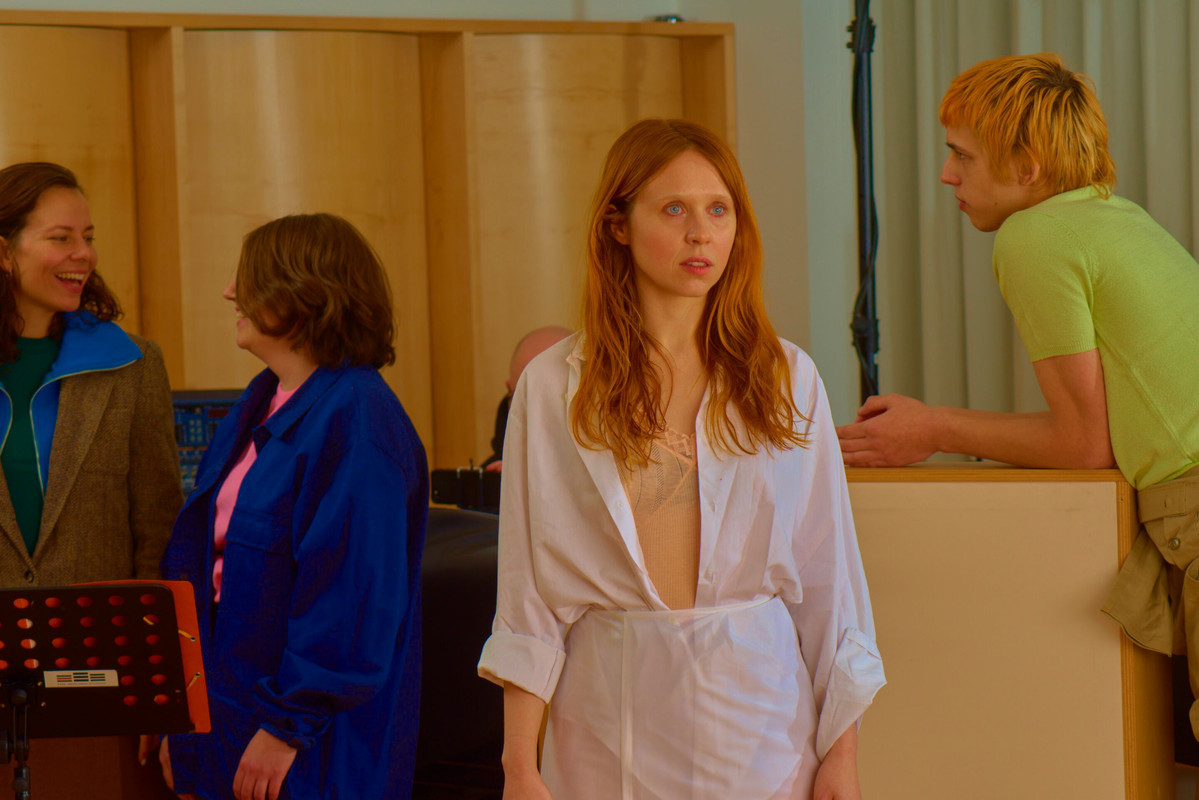 76. Holly Herndon – Platform + PROTO (2015/2019)
 Genre: Electronica 
Holly Herndon's latest release PROTO has the intellect and invention – she literally created an AI and taught it how to sing – but Platform has the bangers. Now that is a reductive in the extreme, Platform is one of this decade's most daring releases, an onslaught of perpetual connectivity that manages to both harmonize man and machine, while fundamentally splintering the human race into distant shards. There is a new powerful whole and a frightening vacuum of humanity at Platform's heart. Herndon, to her credit, is not a techno-doomsayer. She imagines a world of collaboration and symbiosis (which she would eloquently display on PROTO four years later), but her music manages to convey the anxiety, alien newness and beautiful potential of our digitally interconnected world. Platform is avant garde dance music and a choral delight simultaneously. Herndon's biggest achievement may be tackling the biggest themes and tropes of the electronic age without succumbing to its norms: Platform is beautiful, danceable and like nothing else. Perhaps because, at its core, the focus is on voice, language and song rather than some noirish atmosphere or futuristic posture.
Four years later Holly Herndon went whole hog and created her own AI named Spawn. Her latest album, PROTO, tackles questions of human agency in a world of machine learning. Despite its hefty themes and abstract electronic and choral sounds, her third album remains a profoundly human affair that speaks to the anxiety of motherhood, an alien exploration of childhood and the beauty of traditional singing more than it does the future of employment or human/AI relations.
Despite the odd stumbling block and Herndon's own intellectual trappings, PROTO thrives as a celebration of the human voice, which stands distorted, fractured, transmuted, but still unrivalled in its power. The philosophical underpinnings of the album and the creation of the Spawn AI will no doubt provoke both endless conversation and new avenues for exploration, but it would be wrong to consider this collection a mere thinkpiece. PROTO is, above all, a living, breathing, awe-inspiring piece of music and music making remains an art, rather than a science. Thankfully, Holly Herndon is a master of the arts (as well as doctor).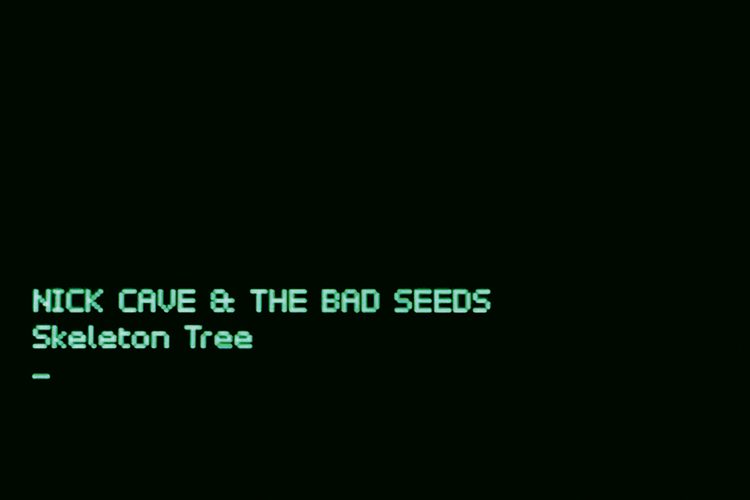 75. Nick Cave & The Bad Seeds – Skeleton Key (2017)
 Genre: Ambient Rock
If you are expecting a barrel of laughs – firstly, why are you even considering listening to a Nick Cave record? – secondly, be aware that the phenomenal Skeleton Tree was produced in the wake of the death of Cave's 15-year-old son. The lyrics may have (largely) been written before hand, but the opaque nature of the words provides a haunting contrasting to the dark, ruminating agony of the music. Opener "Jesus Alone" doesn't so much speak to loss as the idea of being utterly lost. Somewhere between the frail hums and empty chimes lays some kind of truth, but good luck deciphering it. These eight songs are beautiful in their own right and utterly harrowing. When joy and wonder threatens to creep in, Cave cuts through any sense of cheer with a line so cripplingly brutal that it pollutes any and all potentially positive experiences. Skeleton Tree doesn't so much snuff out color in favor of monochrome sobriety as claw and scratch against the darkness, before submitting to a trauma so inescapably bleak that it cannot be denied. Cave has succeeded in creating a record destined to deeply wound whoever hears it – that's scant consolation for his loss, but is a considerable achievement nonetheless.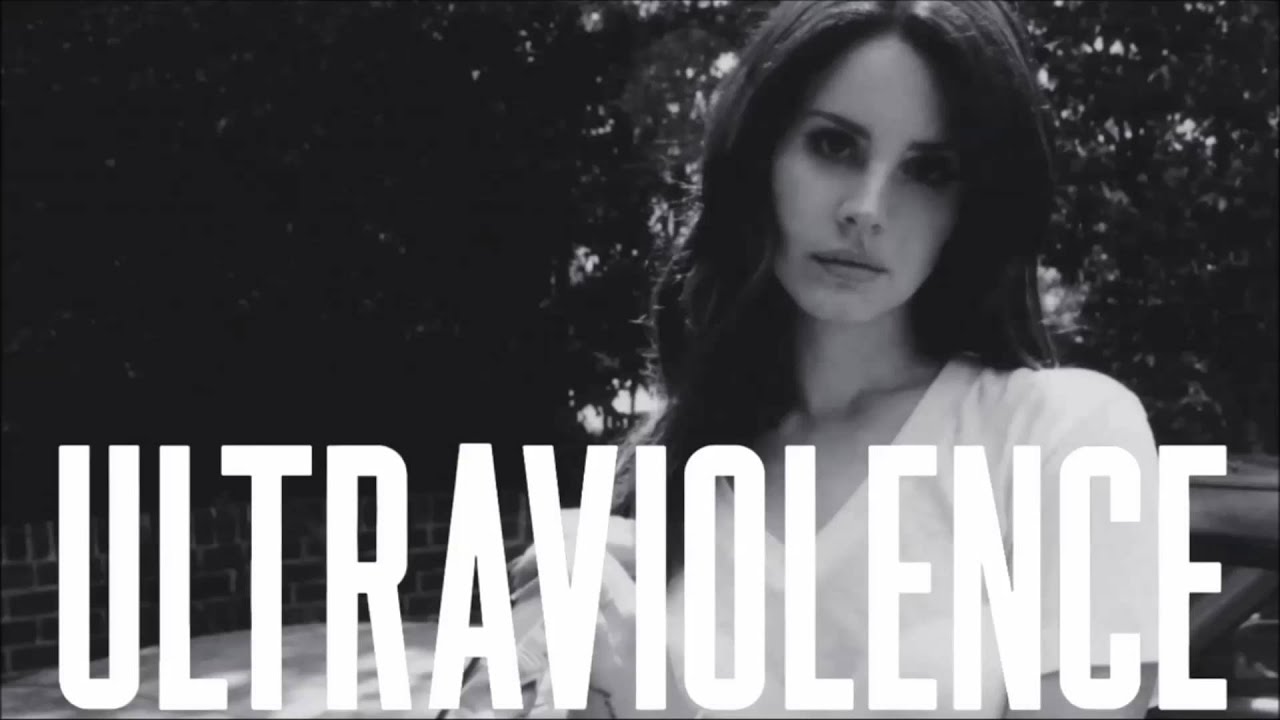 74. Lana Del Rey – Ultraviolence (2014)
Genre: Pop
Ultraviolence is awful. It is truly unrepentantly horrible. Lana Del Rey's first great album is populated with unlikable, irredeemable, vain and oblivious hedonists slow dancing as the world burns. They are not throwing their hands up in a moment of defeatist escapism, instead they are lighting their victory cigars with hundred dollar bills, before slipping into heroin daydreams while we work and they, explicitly, fuck their way to top and beat their spouses. Lana's gift is not to make these people or their lifestyle admirable, but undeniable epic. Ultraviolence is grandiose and preposterously theatrical as it broods, lingers and sloshes through a thick stew of dried blood, make up covered bruises and chilly nourish postures.
Lana was just beginning her infatuation with impossible, toxic romances: where the glorious doomed narrative and the perfect tear stained image are raised to the pantheon and the idea of long term, sedate happiness is dismissed. It's intoxicatingly repellent. Lana takes her sweet time, sculpting the most impossibly ornate, simpering and imploring suites of her entire career. Ultraviolence is the work of a fantasist, a women drawn to "unfixable", "unbreakable" men, whose very dreams are nightmares. She knows as much, but she cannot resist one more heartache, one more violent fuck and one more soul crushing lament. This is Lana's love letter to her worst impulses.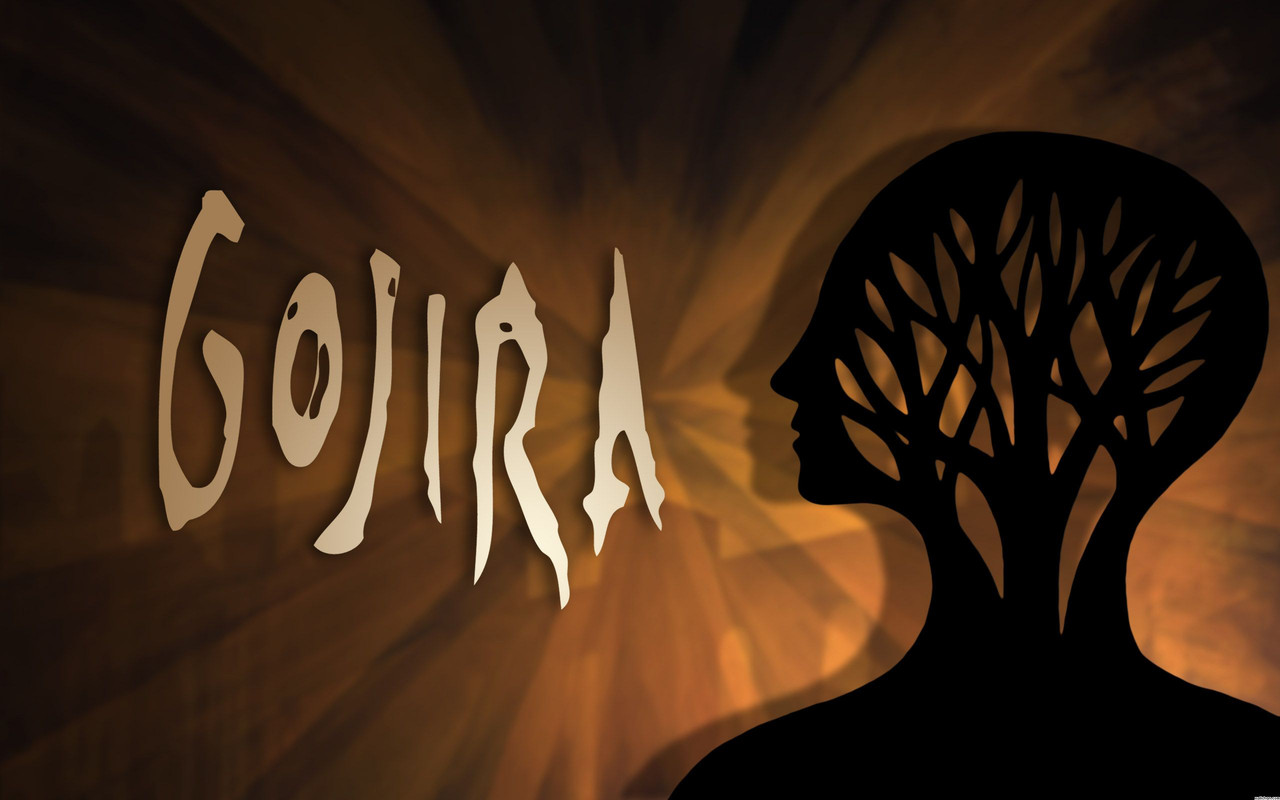 73. Gojira – L'Enfant Sauvage (2012)
Genre: Metal
It was an impossibly tough call: L'Enfant Sauvage or Magma? Both albums are thrilling listens in their own right and the latter is certainly more outward facing than this brutally repressive listen, but there is a certain purity to unflinching severity. L'Enfant Sauvage has all the compositional dynamism, rich grooves, and deliciously spooky tones you'd expect from a Gojira record, alongside some ungodly choppy waves of riffage, but it has something extra. This record is focused. It is hard. It doesn't flinch. It pins the listener down and barracks them into oblivion. In many ways, this makes Magma (which, let's not kid ourselves, I might sneak onto this list at the last moment) a more approachable listen, but L'Enfant Sauvage isn't about pleasure, it's about power: the raw impact of hearing a record crash against your cranium. This album is a genuine shock to your system; an animalistic howl of agony wrapped up in the most majestically composed and deftly varied metal assault imaginable. "Can barely recognize my body, a battlefield/Unquestioned pride once so fragile, I cannot even recall names or face of those standing beside me", L'Enfant Sauvage is macabre poetry soundtracked by an unrelenting, irresistible and strangely enticing march of bloodied boots and battered limbs.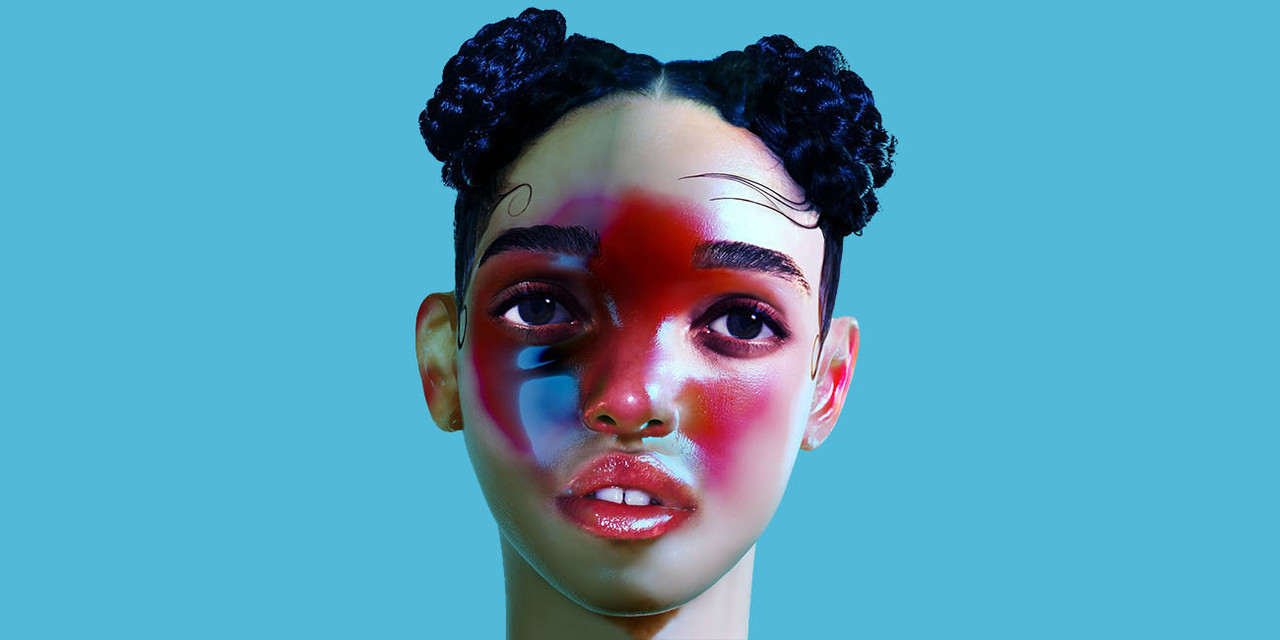 72. FKA Twigs – LP1 (2014)
 Genre: R&B
Tahiliah Debrett Barnett's potential was always abundantly apparent. Back when she was known as simply Twigs (because of the way her joints cracked), she dropped a pair of attention grabbing EPs, but few could have expected the brilliance that was to come. LP1 marked a giant leap forward, both in the sheer sensuality of her vocal palette and in the way her wilfully disjointed sonics combined with a brooding London club culture to create these perfect slices of outsider pop. There are few suitable comparisons. She's stranger than SZA, sexier than Kate Bush, more avant garde than Jessie Ware and has a serious and severe control of her aesthetic that Charli XCX could never hope to rival. Best of all, LP1 is shot through with a sense of needle. Her compositions are goadingly wonky. They allowed the listener far too much room to breathe while sucking the oxygen out of the room. Rather than erecting a intellectual wall between artist and audience, these alien proto-sad-bangers were frighteningly intimate: on "Numbers", FKA Twigs is right on top of us even as she glitches her way through an malign echo chamber. These tales of rejection and mistrust have a petty kitchen sink narrative quality, but they are presented in the luscious noir tones of science fiction.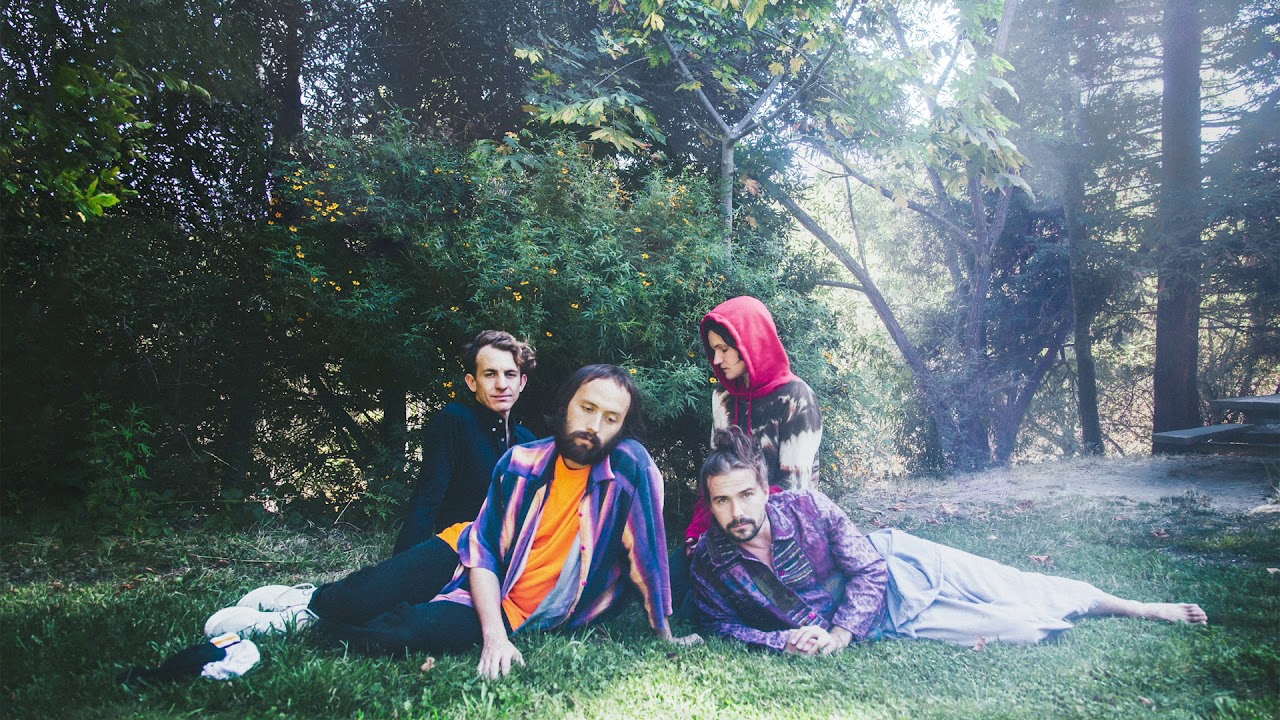 71. Big Thief – U.F.O.F. (2019)
 Genre: Folk
Has any artist had a better 2019 than Big Thief? Sure there's been some fabulous music made and Lana Del Rey can argue she's won over an host of former detractors, but Big Thief have not only release one career best LP, but two! U.F.O.F. makes the cut, but that may be a touch unfair, its sumptuous folk and stark rock diversions have had the best part of a year to sink it, while Two Hands feels fresh, but less lived in. In truth it matters little which record you happen to prefer, the Brooklyn quartet are taking expansive psych-folk and refining it down into something ornate, magical and undeniably intimate. There's a lot going on on this LP, but you'd be hard pressed to notice it, because Big Thief coax the listen into a phone booth or down to sleep beside the campfire. There's hardly an inch between the listener and Adrianne Lenker, even as the music dustily dances in the desert or ethereal floats towards the stratosphere. Big Thief are, at their absolute best, charged by humanity itself. Their music is organic, honest and gently immediate as if it is being performed live on a sunlight patch of grass.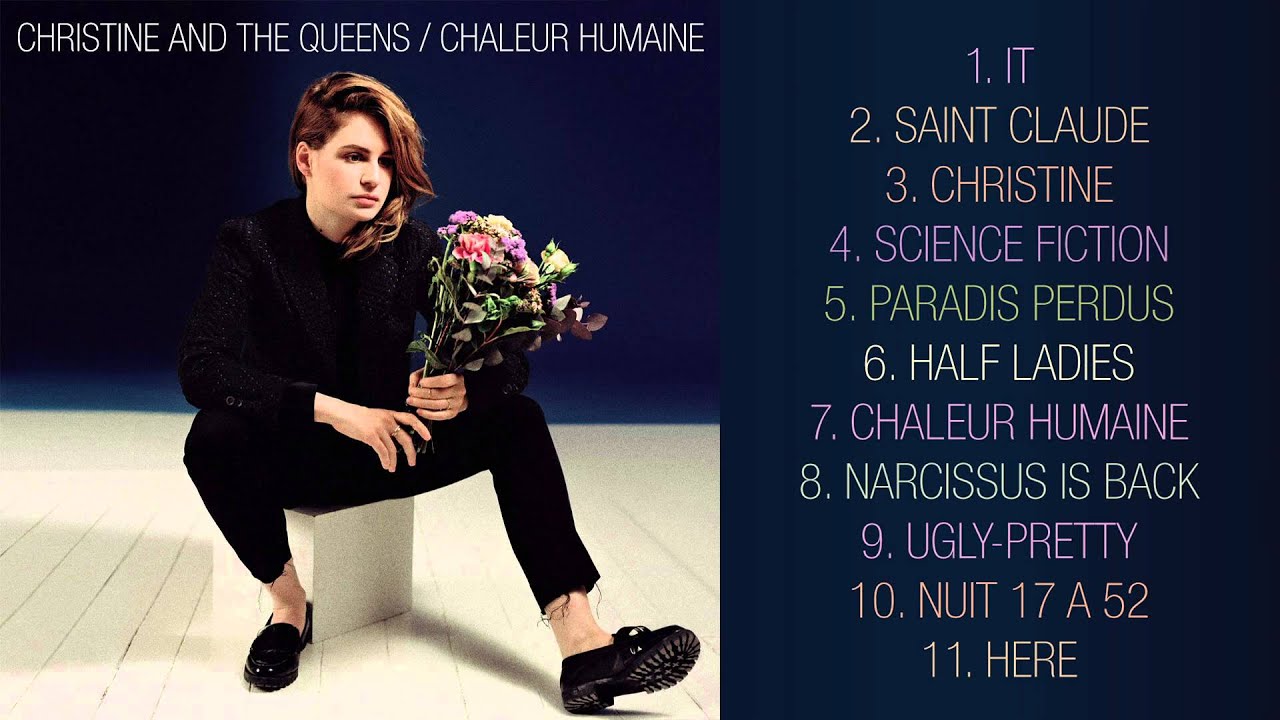 70. Christine + The Queens – Chaluer Humaine (2014)
 Genre: Pop
Inspired by Christine's (aka Héloïse Letissier's) time living in London with a host of drag queens (with whom she hasn't met since, but contacts frequently online), Chaluer Humaine is a magnificent double-edged sword. Cutting in one direction the album offers a fascinating insight into gender politics, sexuality and orientation that comes out of the gate throwing haymakers ("I am a man now and there's nothing you can do to stop it"). The other side of the blade proves just as deadly: Christine's pop nous is practically unparalleled. Atop an array of soft, seething synth pop arrangements she whispers in the listener's ear and sings with the clarity of a chart topper (which she of course is in her native France). This combination (which is wonderfully tilted (sorry) by a coy avant garde posture and a nostalgic love of 80s pop) is masterfully deployed. Whether it's the politics, gender bending storytelling or pop hooks that draw blood, the other elements will inevitably slip beneath your skin. Every aspect of her sound is so natural and yet so off-kilter, that Chaleur Humaine becomes a marvel: seductive and heart-breaking, thoughtful but utterly instinctive – this is great, confounding pop music made by a woman in complete control of sound and aesthetic.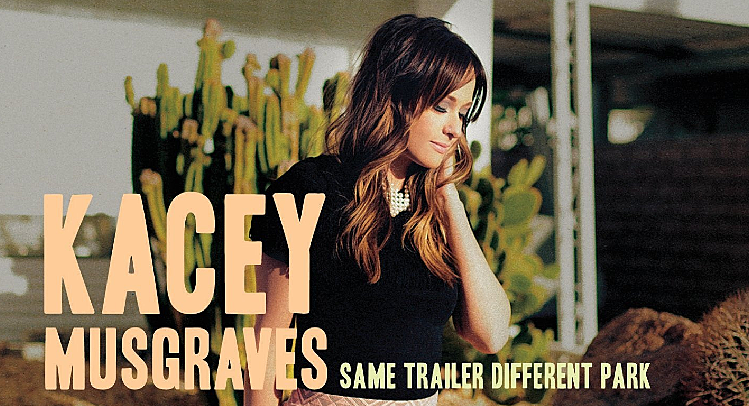 69. Kacey Musgraves – Same Trailer Different Park + Pageant Material (2013/2015)
Genre: Country
Same Trailer Different Park is one of this decade's most impressive debut records. This charming, but strangely stiff and awkward stoner named Kacey Musgraves arrived on the world scene with a debut absolutely stuffed full of potential hits delivered with understatement that suggest she's hardly even trying. Instead these lovely and routinely sorrowful ditties just fall from her lips as Kacey calm and cooly observes both the warmth and cruel hypocrisy in her so supposedly loving community. In a wonderful echo of "Harper Valley PTA", this kind-hearted hearted outsider in her hometown reads society the riot act: "Same cheques we're always cashing to buy a little more distraction, cause Mama's hooked on Mary Kay, brother's hooked on Mary Jane and Daddy's hooked on Mary-two-doors-down". So what choice does a girl have but to walk out into the nearest field, lie back, spark up and drop out?
Kacey Musgraves is the queen of openhearted country that's both feathery light and surprisingly deep. She might deliver lines like the world's most lovable primary school teacher, but Pageant Country sees Kacey sharpen her tongue and change focus. This "Dime Store Cowgirl" yearns for her hometown, but when she returns to a tight knit community she finds both fraternal warmth and the clique-y paranoia of the village. So is Pageant Material celebrating her roots or is Kacey slowly starting to fear neurosis induced by tedium? Can this girl kissing, pot smoking, free spirit really spend the rest of her life drinking alone and waiting for her man to return?" Good thing LSD and a life long lover was waiting right around on the corner on 2018's Golden Hour.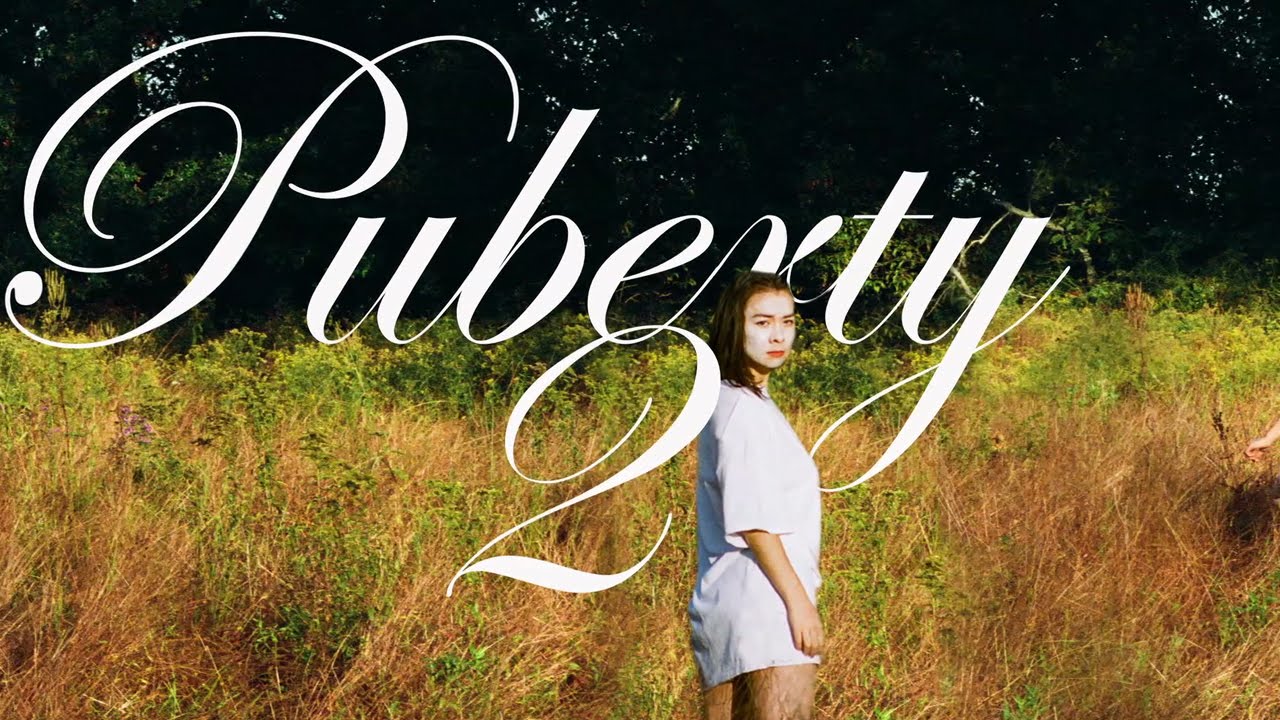 68. Mitski – Puberty 2 (2016)
Genre: Indie Rock
Abbey Road or Rubber Soul, Ziggy Stardust or Low, Thriller or Off The Wall, Slanted and Enchanted or Crooked Rain, Crooked Rain? Mitski will never have the pop cultural cache of The Beatles, Bowie, MJ or Pavement, but by producing two of this decade's finest start-to-finish LPs, she has created a classic debate: Puberty 2 or Be The Cowboy?
You really can't go wrong with either of course, but these two albums do represent a classic argument that has played out over generations: the lacerating and unrepentantly raw breakthrough or the wonderfully well-rounded and pleasingly ambitious sequel? I'm not here to settle that debate; I'm as liable to change my mind as the next person. Instead, I intend to celebrate the desperation and unguarded brutality of Puberty 2.
This is the sort of record that cannot be written twice, Mitski is audibly taping into a vein of discomfort and anguish born of a twenty-something struggling to find her place in a new city and a new culture. Puberty 2 is a wonderfully illusive mixture of poetic set pieces ("he laid me down and I felt Happy come inside of me"), visceral diary entries that practically scream off the page ("I better ace that interview/I should tell them that I'm not afraid to die") and wonderfully private episodes blown up into soaring alternative rock anthems ("Your mother wouldn't approve of how my mother raised me").
Puberty 2 is charged by a depressive tension.  Mitski tries to subsume her native, conflicted identity and tortured sense of self. Her false smile can only hold for so long before it inevitably cracks and the seething repressed anger and confusion comes stampeding to the surface.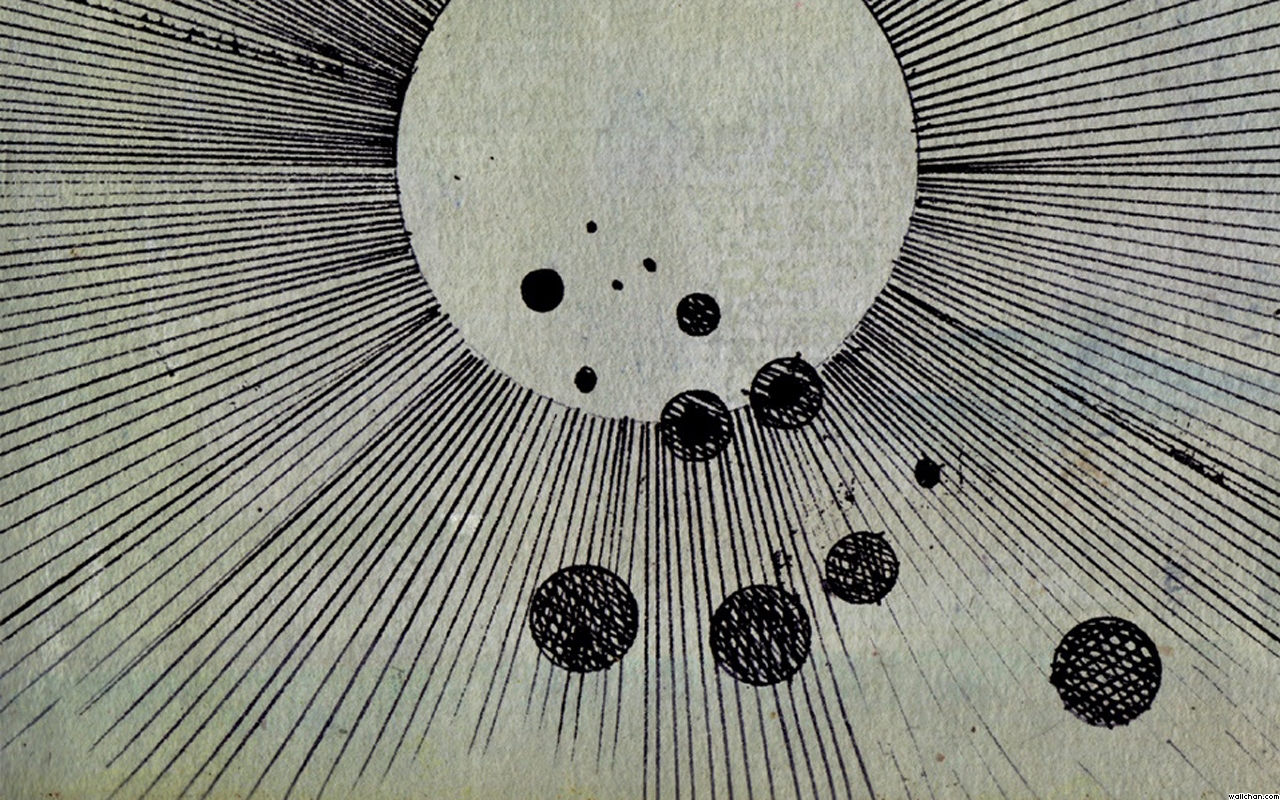 67. Flying Lotus – Cosmogramma (2010)
Genre: Electronica
Flying Lotus, aka rapper, DJ, filmmaker, record label executive (you name it!) Steven Ellison, kicked off the 2010s with one of the most confounding and yet enticing releases imaginable. Cosmogramma quickly became, and in many ways still remains, the gold standard experimental beat making (as Flying Lotus proved an early adopted of the move towards incorporating live performances is his artful engineered compositions). Attempts to describe, and worse pigeonhole, the results have by and large failed. Nu Jazz, ambient, psychedelic hip hop, glitch hop – no label can do Cosmogramma justice because the album, as it's title suggests, seeks to define a new sonic language. It shift likes the sands and absorbs new sounds and influences like a mutating contagion.
Perhaps the ultimate tribute that can be paid to Flying Lotus, and Cosmogramma by extension, is that the work feels cohesive. The tempo and rhythm may shift, the instrumentation may mutate from organic to synthetic, but there is a thread of spirit that connects each knotty groove. In a year in which maximalism was all the rage, Cosmogramma certainly mirrored that scene's effervescent impulses, but you'd be hard pressed to compare "Computer Face//Pure Being" to Rustie, just as "…And The World Laughs With You" exists both within and without post-dubstep. Flying Lotus would become a key influence for a decade's worth of innovation from the new black ideas of Shabazz Palaces and Kendrick Lamar through PC Music's androgynous plastic transgressions, but even after 10 years of loving imitation, both he and Cosmogramma stand defiantly alone.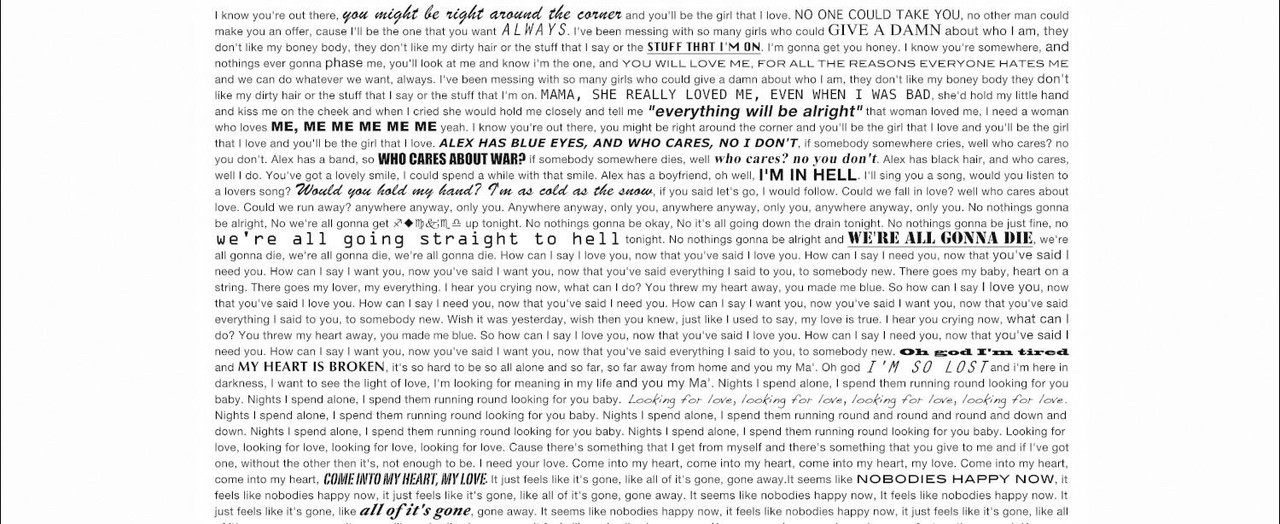 66. Girls – Father, Son, Holy Ghost (2011)
Genre: Indie
Who could have possible imagined that by the decade's end that Girls would be an afterthought? When, at the absolutely peak of their powers, Christopher Ownes and Chet White released Father, Son, Holy Ghost it seemed impossible to imagine a reality where the duo didn't dominate the next ten years of indie music. Alas, just a year after releasing their masterwork and touring the world, the duo would call it quits. Still, if you're going to go out, you might as well go out on one hell of a high, no? Father, Son, Holy Ghost took the raucous indie jangle pop of 2009's Album and the dreamily Californian coast swooning of 2010's Broken Dreams Club to unimaginable new heights. Without diminishing either the lingering observational ache or the buoyant scratchiness of the old, Owens and White managed to radically broaden their horizons. Suddenly, Girls were penning heartfelt-but-sleazy shape shifting epics. Their new songs represented heartfelt slackerdom, a beach bum brilliance and a coy-but-never-insincere approach to love a first sight.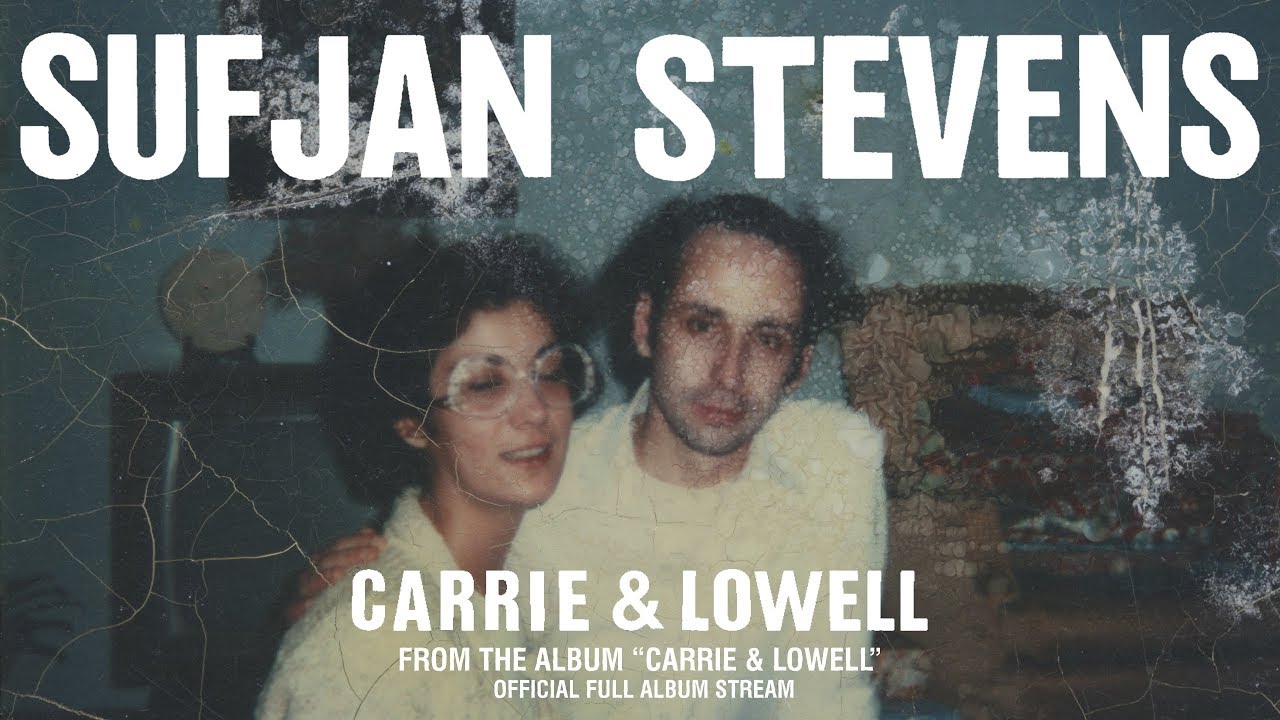 65. Sufjan Stevens – Carrie & Lowell (2015)
Genre: Indie
You might expect an album inspired the death of the singer's mother, featuring stripped back instrumentation and opening with a song called "Death With Dignity", to be moribund and hard to love – Carrie & Lowell is the exact opposite. It's a testament to the beauty of lives entwined for so long; full of idiosyncratic little details, tender laments and a rousing warmth even in its darkest moments. For a decade or more it felt as though Sufjan Stevens finest moment would come in the form of grand eccentric project (Illanois) or a futurist experiment (The Age Of Adz), instead, Carrie & Lowell, the most profound statement of his career is harrowingly personal and crushingly narrow in scope.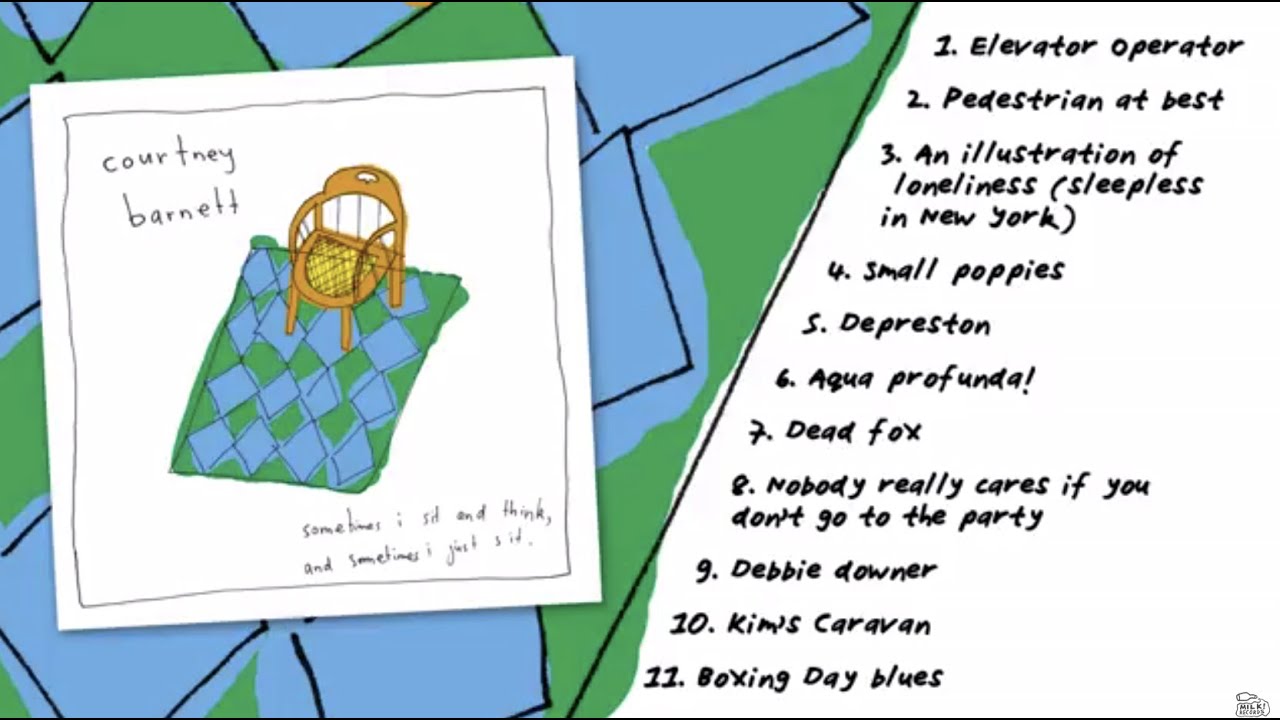 64. Courtney Barnett – Sometimes I Sit and Think, Sometimes I Just Sit (2015)
Genre: Rock
Why overthink it? Well probably because you cannot help yourself. Infact, Courtney Barnett overthinks to the point where her depression leads her to try and stop an "Elevator Operator" from jumping off the top of the building he works in – the only problem? He's not suicidal, he just likes to go up there and enjoy the view. That being said, while Courney's brain might be buzzing with a million different ideas, she knows not to over embellish her sound. In Sometimes I Sit… she created one of this decade's greatest rock and roll records without innovating, upturning or even really fiddling around at the corners of modernity. Instead, she sits, guitar on her lap, thrashing out some glorious slackerish melodies and raucous rock riffs – the suitable backdrop for her acidic and pithy stream of consciousness assaults on modern life. She runs the gambit from one night stands ("Pedestrian At Best") and organic vegetable shopping ("Dead Fox") to house buying ("Depreston") and self-lacerating break-ups ("Debbie Downer"). Whatever the subject matter, Barnett approaches it from an rye, off-kilter and contrarian view point, that makes for a wonderfully unpredictable listen, even if instrumentals are defiantly retro. Naturally, Sometimes I Sit's core ethos is best summed up in Courtney's own shrug like words: "You say definitely maybe, I say, probably not".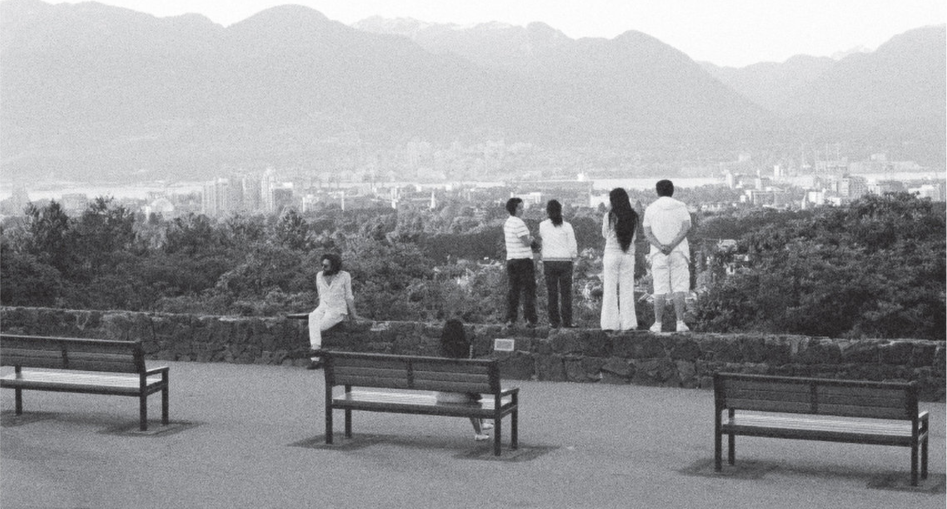 63. Destroyer – Kaputt (2011)
Genre: Pop/Soft-Rock
Sometimes it is worth stopping to smell the roses. Forget the in depth criticism for a second, put down the magnifying glass, stop looking for disco allusions and classic French flourishes, just sit back and enjoy one of the most luscious pop music  ever recorded. Kaputt is just that. Few albums offer more pleasure than Destroyer's grand breakthrough – that's not to say it's simple or particularly immediate. Every tone and note lands sumptuously on the ear, but there's hardly a hammered home hook insight and, truth be told, these tracks tend to deliciously drift on grooves as worthy of Peter Hook as they are Serge Gainsbourg. I'm shocked that no one has really had this idea before: to take the gloriously danceable sounds of post-punk's mutation towards the dancefloor and transform them into the most serene lounge music imaginable (think Neil Tennant delivering a gloriously incisive stream of consciousness). Overlay a few shimmering disco flourishes, mix in some new romantic synths and replace the tension of Ian Curtis and the bitterness of Morrissey with a sense of effortless ease and voila! There you have it an album of the decade contender. Frontman Dan Bejar knows it too, on the magnificent "Savage Night At The Opera" he threatens to start his verse, but sighs and withdraws so we can all enjoy the glorious sound his band are making for a few more bars.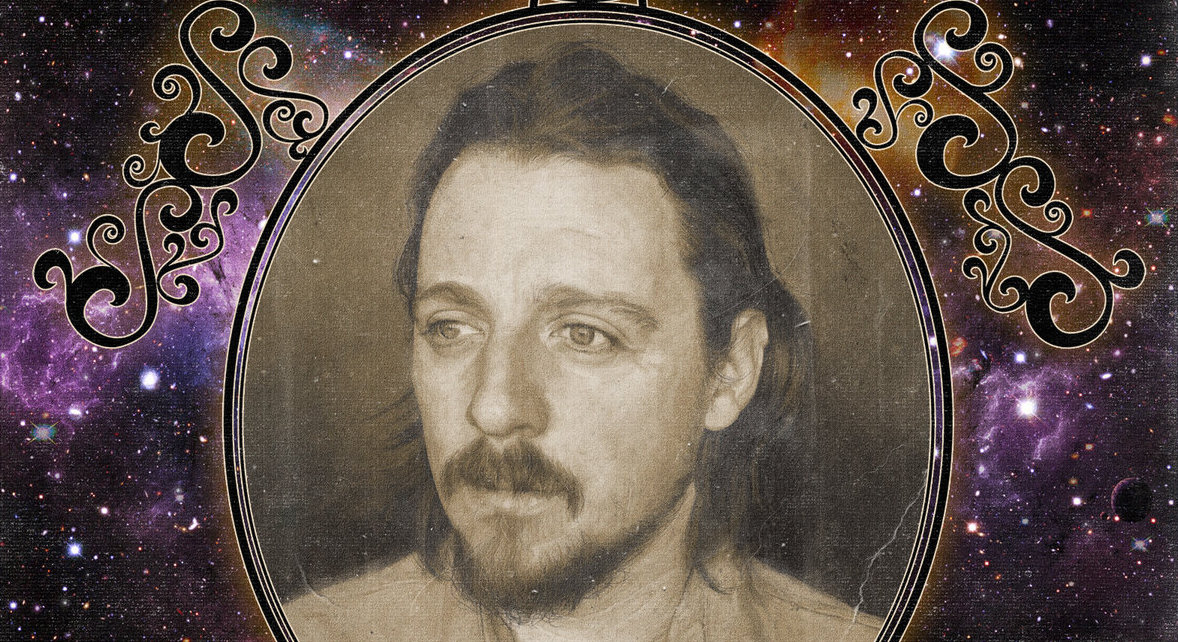 62. Sturgill Simpson – Metamodern Sounds In Country Music (2014)
Genre: Country
Sturgill Simpson isn't the first and he won't be the last artist to try to reignite the dying embers of Outlaw country. However, unlike his more pedestrian peers, Sturgill seeks to breathe new life into old flames. Metamodern Sounds In Country Music doesn't warmly crackle with comforting nostalgia; it blazes wildly, igniting a rye soaked floor and consuming all the 21st century accoutrements in sight. Sturgill's proposition is simple: why be a blue jeans revivalist, when you could be a cosmic cowboy?
Phenomenal album opener "Turtles All The Way Down" lays it all on the line. He blends 70s grit with the icy drift of the celestial expanse en route to unveiling a raison d'etre that bypasses Jesus, Buddha, the sage advice of friends, LSD and a land of reptiles and turtles to reach a pleasingly universal conclusion: "Marijuana, LSD, psilocybin, and DMT they all changed the way I see, but love's the only thing that ever saved my life".
The end product is startlingly straight-faced. Sturgill is Waylon Jennings playing in the octopus' garden, he's having his cake and eating it too. His music is broken, bloody, pleading and utterly doolally. Dirt lies under his fingernails ensuring a base-level-believability that allows the listener to swallow an unflinchingly solemn cover of "The Promise" just as easily as a raucous hootenanny like "A Little Light". Sturgill is sage, but never a blowhard; he's a drug fuelled dreamer, but never a waster.
In between all the spiritual naval gazing and back alley boogieing, it's worth playing tribute to the delicate interplay between Sturgill's nylon strung acoustic and Laur Joamet's telecaster. This contrast between the earth-rooted and eternally-expansive allows Metamodern Sounds In Country  to slip between dimensions, transcending both country conventionality and pyschedelic whimsy to stumble upon a tangible new plane of otherworldly existence.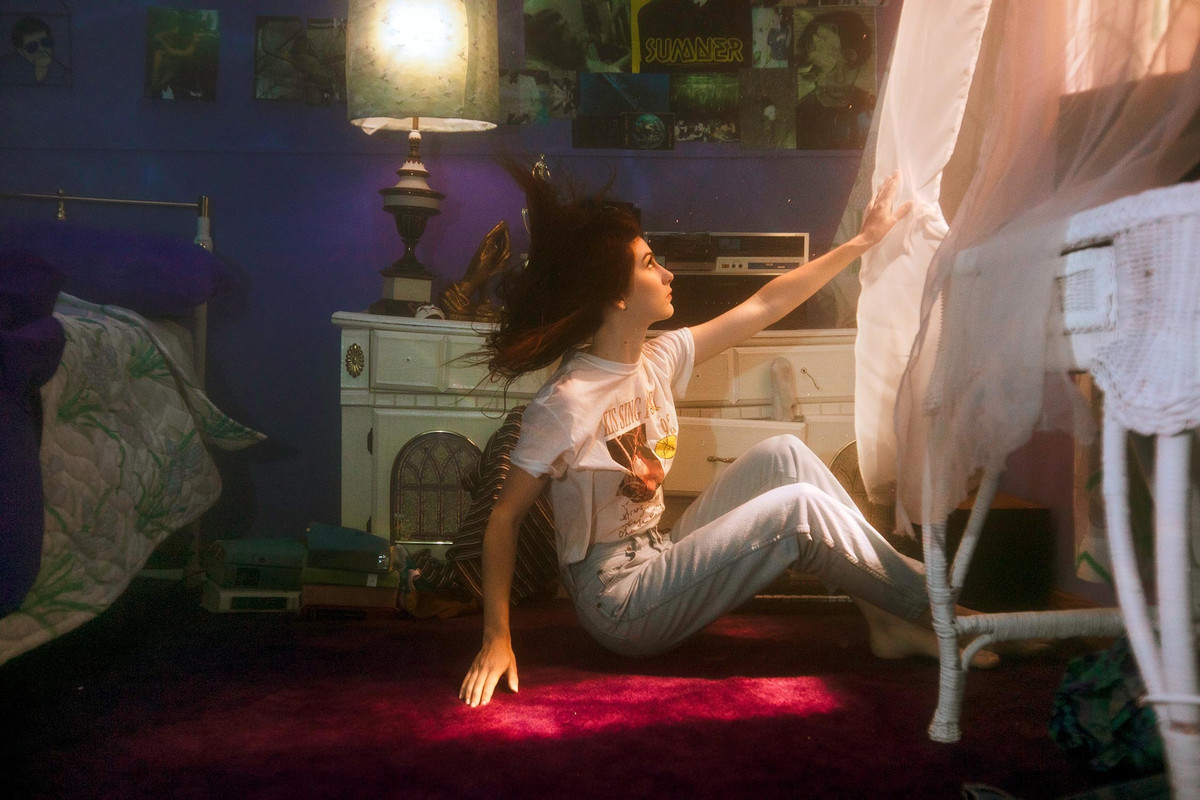 61. Weyes Blood – Front Row Seat To The Earth  + Titanic Rising  (2016/2019)
 Genre: Folk
Natalie Mering, aka Weyes Blood, has a rich and elegant formal singing voice that should erect ornate and resplendent walls between artist and audience. She is withdrawn, like a performer born to be observed like some artefact or a piece of finery, and yet, Mering's compositions and control of vocal tone are so painfully pristine that they inexplicable tap into reservoirs of warmth and pathos. "Used To Be" is the first the breakthrough: a work of crippling beauty destined to crumple listeners in its wake. Soon Front Row Seat To The Earth, for all its overblown narratives, becomes essential: like a bloody beating heart – it's both gruesome and magnificently intricate. The agony may be blown out of all proportion – Mering's ache drifts across the surface of the great lakes and whistles over the treetops – but it's rooted around mundane and feebly intimate exchanges ("I tried to do the best I could"). Resplendent is the word for Weyes Blood, but don't let the formality fool you, Front Row Seat To The Earth is a wonderfully organic listen that speaks to the cosmos and an eerie empty household simultaneously. 
Obfuscation can be a curse in avant garde circles. In the search of more provocative ideas, fresh takes and exotic soundscapes artists often feel pressured to obscure, scuff up or over intellectualise their melodies and lyric sheets. On Titanic Rising, Weyes Blood rejects any and all unnatural affectations to pen forty minutes of divinely sung and wonderfully straightforward psych-folk. That's not to say her creations are plain, far from it, but they are imbued with an incredible sense of both immediacy and scope that comes from looking the listener dead in the eye and bearing her soul. It might sound like a cliché, but it's impossibly tricky to pull off. It's all too easy to sound trite or wish washy, but any coward can hide beneath an arty filter and take the indirect approach. It takes a special kind of talent to convince an entire audience with a solitary unadorned note that you are, in fact, the real thing – and believe me, Titanic Rising is just that.