The Top 100 Albums Of 2018 (60-41): Kanye West, Black Panther, More
December 21, 2018 | Posted by
So we kick off today's list with an apology to the mighty Voivod who unfortunately became "Voivoid" yesterday, regardless of how badly you mangle their name, there's no denying that The Wake was one of year's finest records.
Remember, before we begin, it's never too late to catch up on Albums 100-81 and 80-61.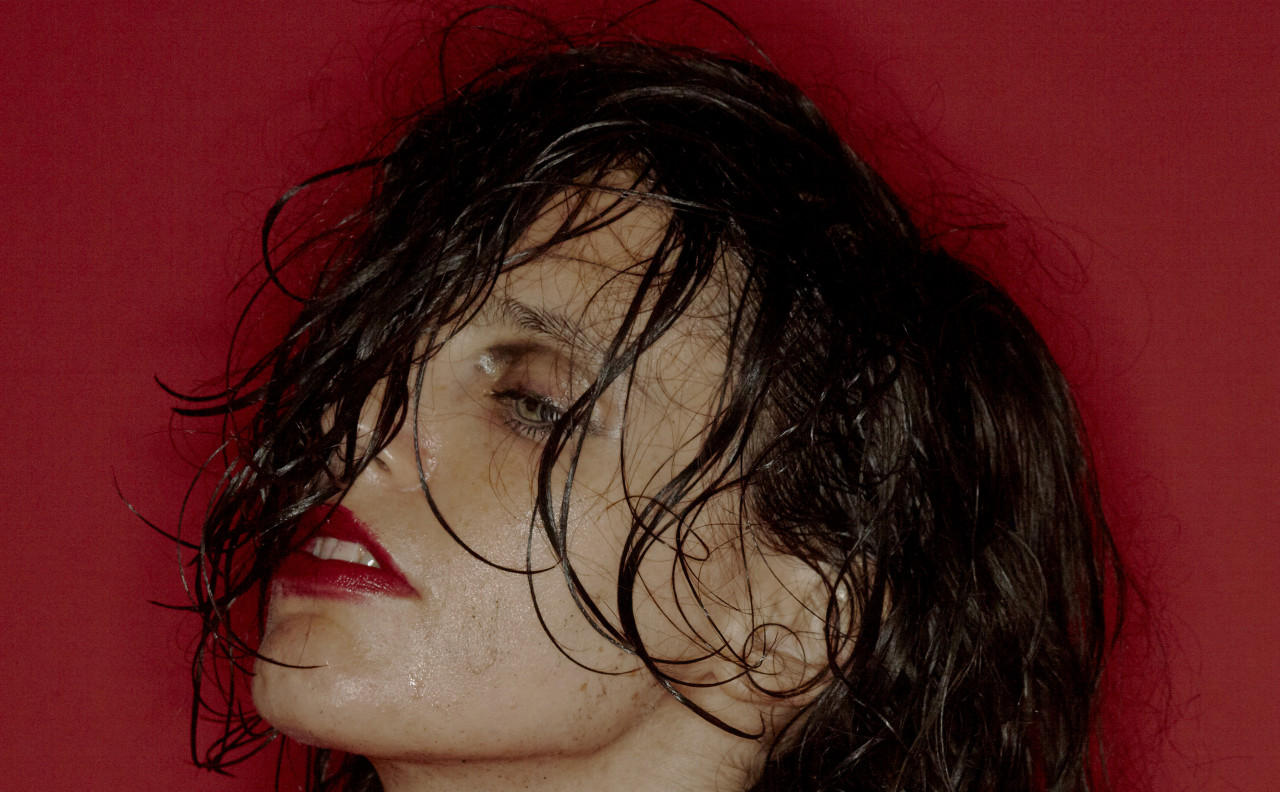 60. Hunter by Anna Calvi
Genre: Indie
Anna Calvi arrived with an immaculate aesthetic and a brilliant reputation as a live performer, but there was a sense that her albums' execution never quite matched her grand conceptions. Well no longer, those glorious sweeping soundscapes and that thrillingly rich vocal has finally been paired with a selection of pitch perfect hooks and an ungodly engrossing lyric sheet. Calvi has always been composed, but now we hang on her every word as she rips apart and redraws modern masculinity. Hunter is charged by plunging, lingeringly and lurid sexuality: a queerness creeps in from every corner, not to threaten, but to enliven our sex lives and our sexual politics. She's still as stately and portentous as ever when she allows her voice to soar, but now her stoic power has been dirtied and corrupted by leather and sweat. Calvi strikes a questioning, sardonic stance reminiscent of the post-punk era, but she sings in tones those provocateurs couldn't even imagine, utilizing notes the old punks couldn't dream of hitting. Hunter is a revelation.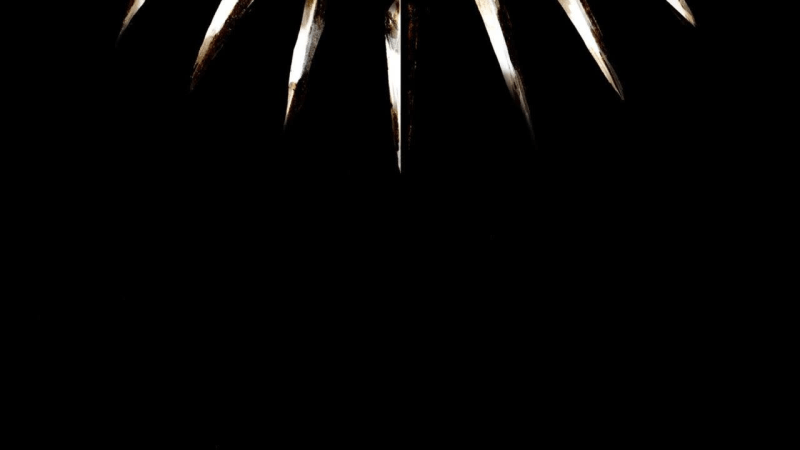 59. The Black Panther Soundtrack
Genre: Rap/R&B
Cometh the hour, cometh the man. Black Panther was a cultural event. It simply had to succeed. Too many people had invested too much capital in the success of this one film. It had to be a triumph, not only at the box office, but with critics as well. This was a cultural statement. It is of course a film for all to enjoy, but this was the iconic Black superhero's first stand alone feature: it was a chance to create something truly distinct and to flex cultural muscles without a hint of compromise. So who do you call for the mostly hotly anticipated soundtrack of the year? Well, Kendrick Lamar of course. The Black Panther Soundtrack is not his finest work, that goes without saying, but it is a wonderfully coherent statement: a brooding, thrilling and seductively subdued survey of the cutting edge sounds of black culture. Pretty much everyone brings their A-game and, short of a Kanye West beat, all the scene's most exciting creators are involved and engaged. From Jorja Smith and SZA to Vince Staples and Travis Scott this is the sound of the streets, a worthy spiritual successor to Superfly by Curtis Mayfield.
58. Transangelic Exodus by Ezra Furman
Genre: Indie
"I think we're on our own, I think we're really on our own". Transangelic Exodus sees Ezra Furman take his lover's hand and hit the road in hope of outrunning an oppressive regime in this queer love opus. There's something wonderful about an album that swings from grand Springsteen narrative flourishes to insular and unflattering subconscious snipes so recklessly. The arrangements reflect this dichotomy between the cinematic and candid, with music that flitters between momentous indie rock and shards of disruptive avant garde noise. There's a wonderful post-punk spirit to the whole affair which, backed by Furman's wicked sense of humor, ensures Transangelic Exodus is an album to be felt in the gut, rather than merely appreciated intellectually.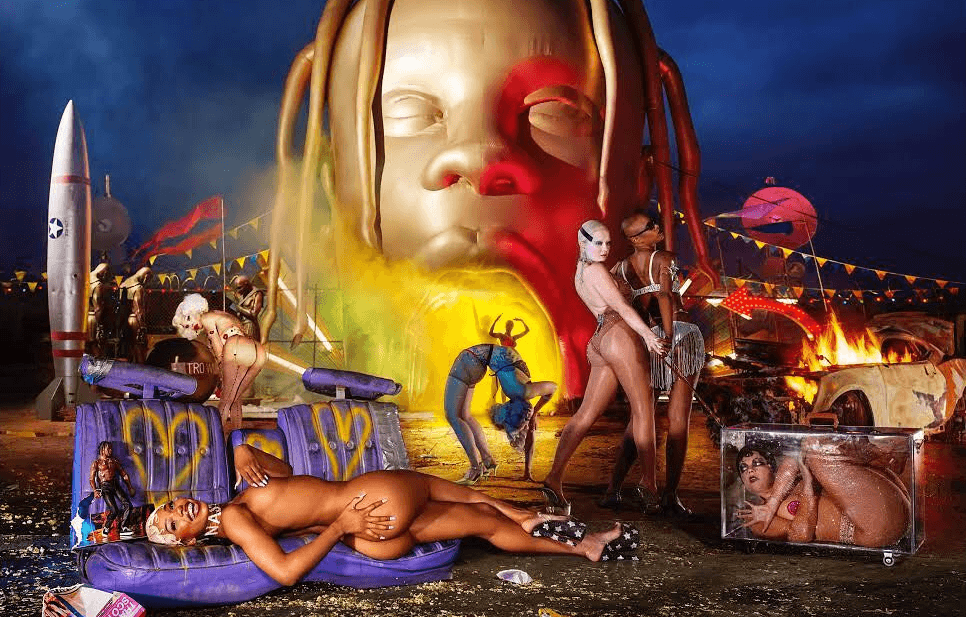 57. Astroworld by Travis Scott
Genre: Rap
Modern rap fans are labelled fickle all too easily. The pace of change in hip hop is always astronomical as street level trends become club dominating anthems in a flash. There will always be some gormless money-makers willing to yell the new slang over old beats in search of their 15 minutes of fame. The same fans who love you today, will be gone tomorrow, but not so for Travis Scott. His concerts might be charged by youthful mosh-along energy, but his latest record is an uneasily delightful spin on nocturnal hip hop. Smoke fills the air, technology distorts the sound and the mind slowly bends as Travis Scott serves up an hour's worth of anti-bangers. The influence of Kanye West and Drake looms large in both the production and flows, but it matters little. Scott is his own man and he is the man of the people, more specifically the youth, who have singled the rapper out as their guiding light. And he's a fantastic choice, ASTROWORLD is a head trip that rewards investment and eschews cheap thrills.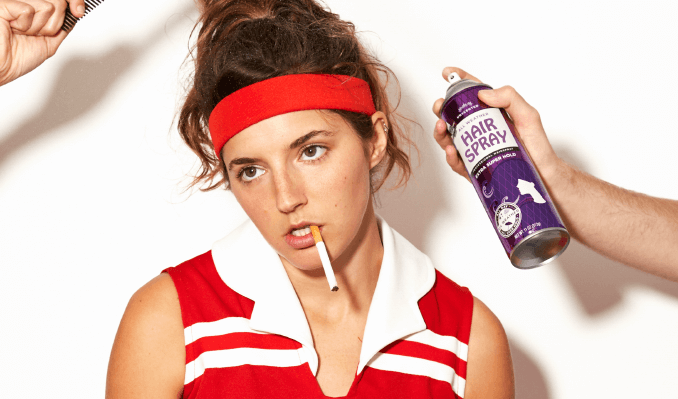 56. Loner by Caroline Rose
Genre: Indie
If the Haim sisters didn't love life would they sound like Caroline Rose? The question comes to mind because, in spite of her droll sarcasm and caustic detachment, Rose cannot resist the kind of peppy melodic choruses usually used to fill cavernous arenas. Loner's targets are big hearted and small minded: she sighs at her alienation in the face of the hipster elite and silently screams at misogyny as she walks down the street or into an office. Given that Loner is album stuffed-to-overflowing with demonstrabe wrongs and few moments where things actually go right, it's remarkably enjoyable. Rose surveys FM pop, scuzzy punk, power-pop, new wave, rockabilly and tracks that echo Metronomy one moment and down tuned Daune Eddy the next.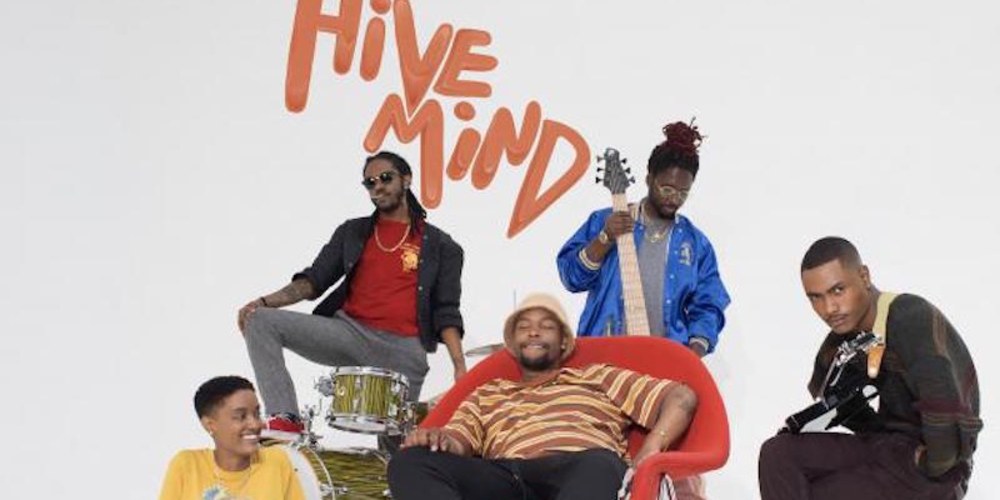 55. Hive Mind by The Internet
Genre: R&B/Funk
The Internet have always teetered of the edge of nonexistence. Their music is wilfully intangible. From Syd's paper thin, but wholly intoxicating vocal to the easy soul grooves and fragmented lyric sheet: The Internet are ethereal. Hive Mind doesn't arrest any of these slyly hypnotic trends, but there is a sense of cohesion and focus beginning to creep into their creative process. In a sense this their most mainstream and accessible album to date, even though hardly any track centers itself around a persistent hook. In fact, the structures remain sleepy and freeform; a sordid melody might lead into a righteous rap or a pillowy groove. Even when vengeance is the order of the day ("Look What U Started"), The Internet exudes a tender, "what will be will be", sexuality that sets the group apart as the coolest cats in town.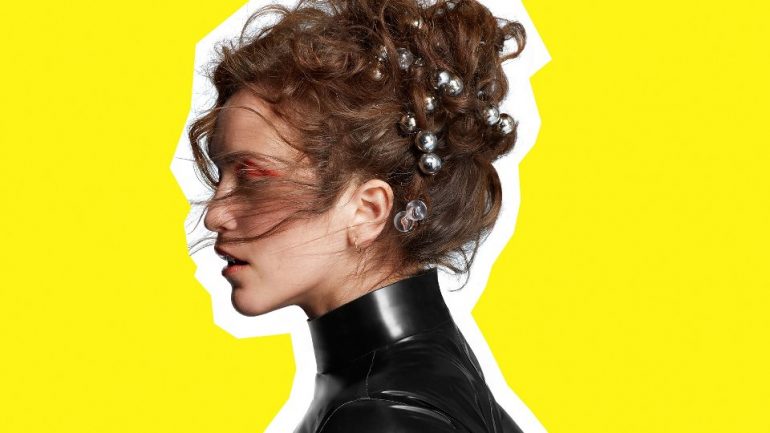 54=Someone Out There by Rae Morris
Genre: Pop
Rae Morris' bravery has been richly rewarded on Someone Out There. Ditching the soggy balladry of her debut to team up with co-producer Fryars, Morris has managed to make obscure and challenging music that is, somehow, more addictive and directly powerful than her attempts at conventional pop. Perhaps the secret lies in her voice, Rae's vocal recalls Bjork and her strained notes prove most powerful when they are allowed to hang in the air. To maximalise her muscle, her voice is multi-track to create imposing crescendos and set against ambient electronic loops in quieter moments Let's not forget, this is major label pop, so when Rae hits her stride she's not disguising her intentions. At her best she details failing in love, having sex with new partners for the first times and coming apart at the seams in clear and precise detail.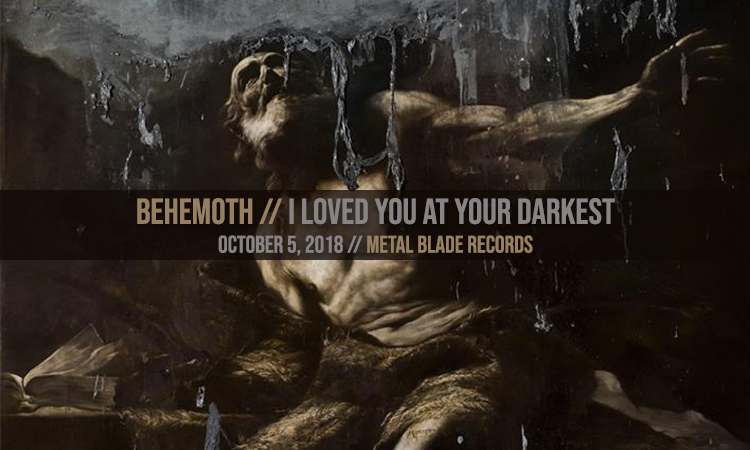 54=I Loved You At Your Darkest by Behemoth
Genre: Metal
27 years into an artist's career you can still expect considerable amount of change: bands tend to become technically tighter, but they are often to happy to experiment with new sounds that would have been deemed uncool in their youth. On the other hand, certain bands (see The Rolling Stones) tend to get safer and safer as time passes. Well Behemoth haven't radically altered their sound in 2018, but, remarkably, they have gotten so much funnier. Yes, that's not a typo, these Black Metal monsters are showcasing a cracking sense of humor and they are certainly anything but a joke. The Polish high priests of black metal open their album with a children's choir of all things (literally corrupting their nation's youth) and the title is ripped right from the pages of the bible. It might sound like trolling, but Nergel is genuinely proud of himself telling anyone who'll listen: "it doesn't get more blasphemous than this". Better still, not only is this Behemoth at their cheekiest (the child choir returns on "God = Dog"), but this might just be their most accessible LP to date. The guitars are fantastically grandiose throughout and perfectly paired with the most satisfying precision you'll hear on any metal album this year ("Ecclesia Diabolica Catholica" is an absolute riot). The quiet-loud (at times electric-acoustic) dynamics are particularly pleasing recalling both The Who and Metallica at their most universal – of course ghoulish screaming about the evils of religion probably limits Behemoth's appeal, but you have to wonder: have the Poles got a classic stadium rock album in them?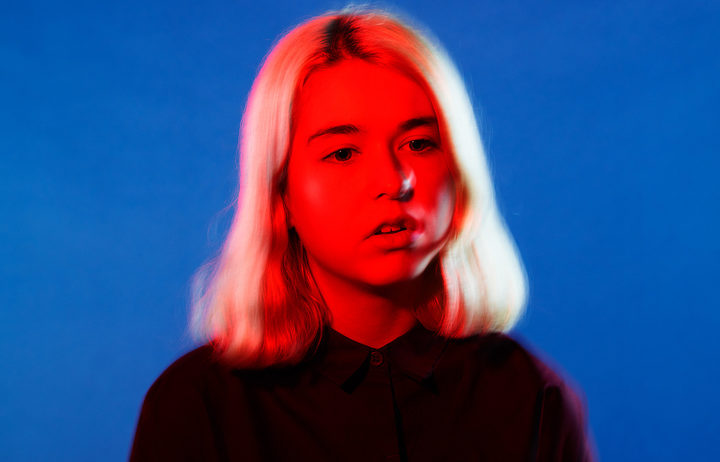 53. Lush by Snail Mail
Genre: Indie
"Is there any better feeling than coming clean? And I know myself and I'll never love anyone else". Heartache is hardly a new topic in the world of indie rock, but Snail Mail manages to explore her mundane loneliness with a sharp lyrical eye and a flair for unexpected melody that recalls Bethany Cosentino were she to front Pavement. Lindsay Jordan (aka Snail Mail) has this tremendous ability to switch between elegiac poetry ("Inside of a reverie how do you know when you've gone too far?) and plainspoken understatement: "Leave things on speaking terms and I'll see you around". Her sound, while typically driving and low key, bears the influence of modern day Radiohead's delicate web-like textures overlaid with satisfying symbol crashes and sliding chords. The end result is a beautiful balanced take on life after a break up, absolutely nothing has changed and yet life will never be the same again.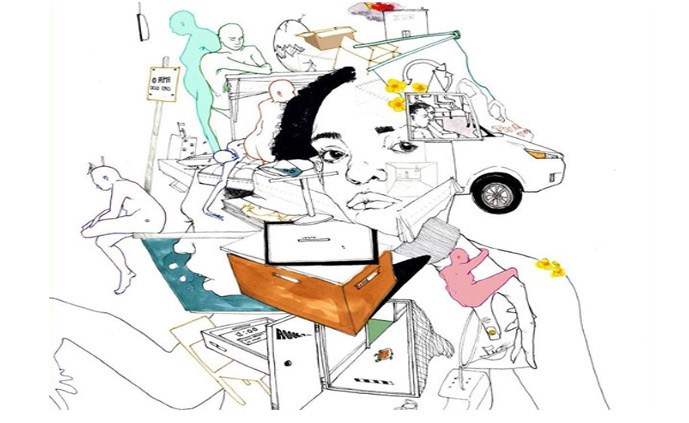 52. Room 25 by Noname
Genre: Rap
Drake and Migos might have succumbed to bloated algorithm gaming LPs, but on the independent free form fringes of the rap world, artists like Noname and Tierra Whack are showcasing incredible creativity in pleasingly succinct packages.  Room 25 is the kind of album that is destined to win supporters to your cause. Noname is so dexterous and captivating with her tightly knit flow and so funny and unexpected with her humor, that she not only captures the poignancy of the black struggle in America, but brings it to life in beautiful, impassioned color. Neo-Soul and unanchored jazz provide the backdrop for these micro-plays emanating from Noname's subconscious. The album unfurls at a blistering pace and it's remarkable to watch Noname craftily skip and surf from one incisive commentary to the next. Bizarrely, despite cramming so much content into 34 short minutes, Room 25 feels utterly blissful.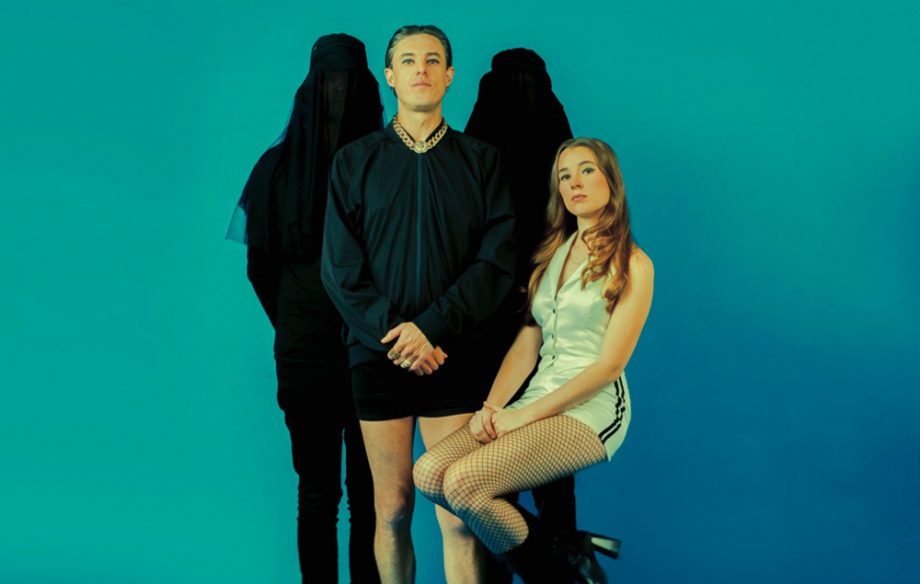 51. Confident Music For Confident People by Confidence Man
Genre: Dance
Dance music doesn't have to be anonymous and, if it's going to be cynical, it doesn't have to be an emotional excoriation. Confidence Man offer a lip smackingly garish take on a series of masterfully sculpted and sustained grooves as Janet Planet rolls her eyes through relationships, warehouse parties and Class-A drugs. Like James Murphy and Right Said Fred's love child raised on 60s B-movies and 90s Acid House, Confident Music For Confident People is a revelation, completely out of keeping with an era of self-serious, introverted dance music.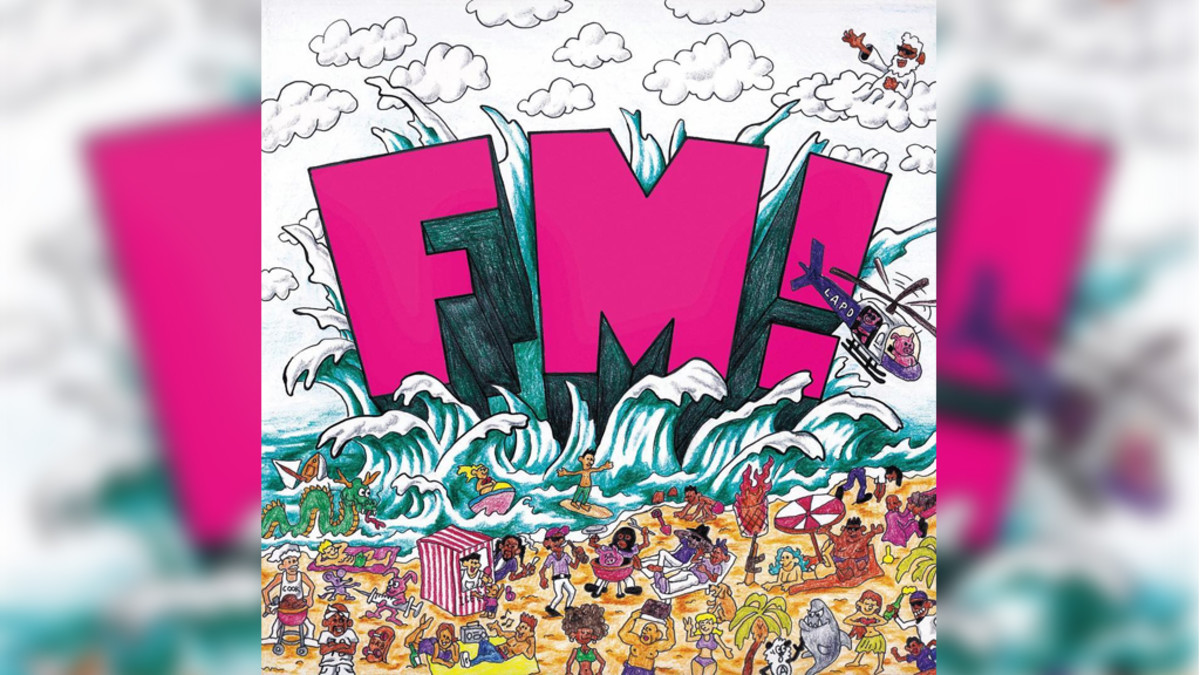 50. FM! by Vince Staples
Genre: Rap
FM! came very close to missing the cut. This 22-minute marvel should be celebrated and yet, following Big Fish Theory and Summer '06, Vince Staples' latest can't help but feel like an abdication of duty. It's slight, sharp, charming and obnoxious in all the right ways, but the project is undeniably lightweight and Staples often feels like he's vibing on the beat rather than making a definitive statement. Of course, Staples going with the flow or sardonically mocking his peers is more effective than most of his youthful rap rivals giving it 110%. FM! is a love letter to the West Coast and Long Beach culture in particular, and it's clear that Staples doesn't want any hint of burden, he wants to be buoyant and dexterous as he spring boards across the beat. Of course, he might be taking us to the streets of California, but he isn't hiding the violence from view, instead he's our effervescent tour guide to the world of a drug dealing youth. Staples' flow is as hypnotic and needling as ever, making FM! a captivating listen that will leave you wanting so much more.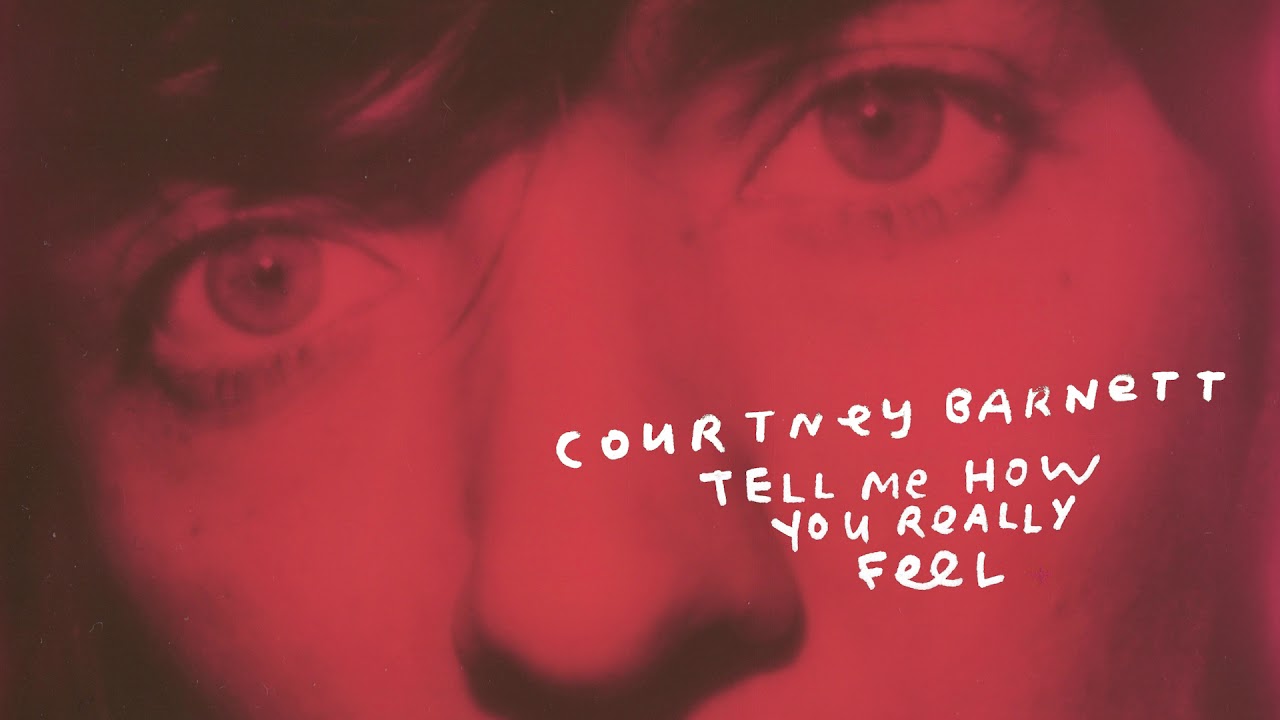 49. Tell Me How You Really Feel by Courtney Barnett
Genre: Indie
The explosive on rush of slackerish ennui and the razor sharp observations that defined Courtney Barnett's debut could never be repeated. Sure, she might be able to pull out the same narrative inverting tricks, but the impact of hearing "Elevator Operator" or "Depreston" for the first time cannot be recreated. So either wisely or by chance of mood, Tell Me How You Really Feel sidesteps expectation altogether, as the ever scuzzy and understated Barnett drifts towards a deeper and more lingering sorrow. The themes are darker, deeper and more personal, but delivered with the same melodic airiness of old. There's still a sense of ironic detachment between mood and meaning, but now the peppy guitar work feels like a false smile – just enough to stop her friends from asking: "Courtney, are you sure you're alright?"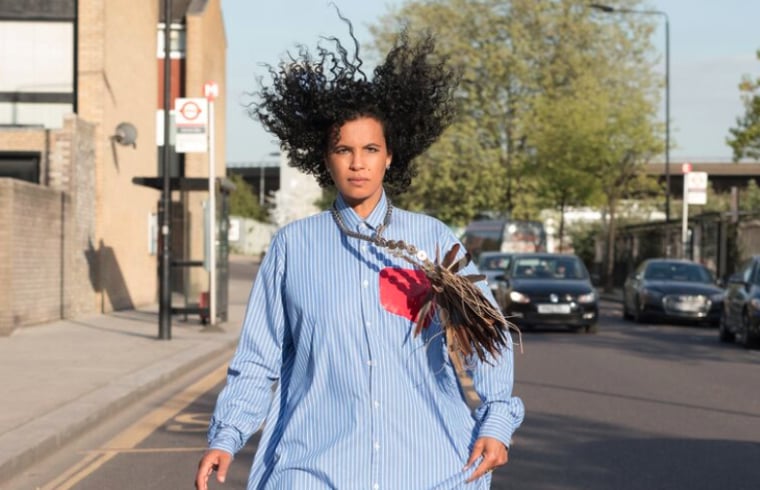 48. Broken Politics by Neneh Cherry
Genre: Trip Hop/R&B/Pop
"Just because I'm down, don't step all over me". It's worth remembering in this era when politics is presented as an us vs. them zero sum game that we are human beings and human dignity should be respected. Both power and resistance should be wielded responsibly. Neneh Cherry understands both the sorrow of the age and tenderness of human condition, despite the provocative title; her latest album is a meditative groove laden work. Patience, calm and dignity exude from its every rhythm. The irony of course is that Cherry's views are as strong as steel, she believes in the struggle: she has no interest in living as a slave or succumbing to woe. Cherry rejects nostalgia and inertia, without succumbing to screaming or decrying her enemies. If anything, she wants her listeners to live in the moment and empathize with the people they interact with day to day. Her lingering wisdom is beautifully soundtracked by Four Tet's Keiran Hebden who employs harp, flute and steel drums to create a haven for mindfulness and sobering reflection.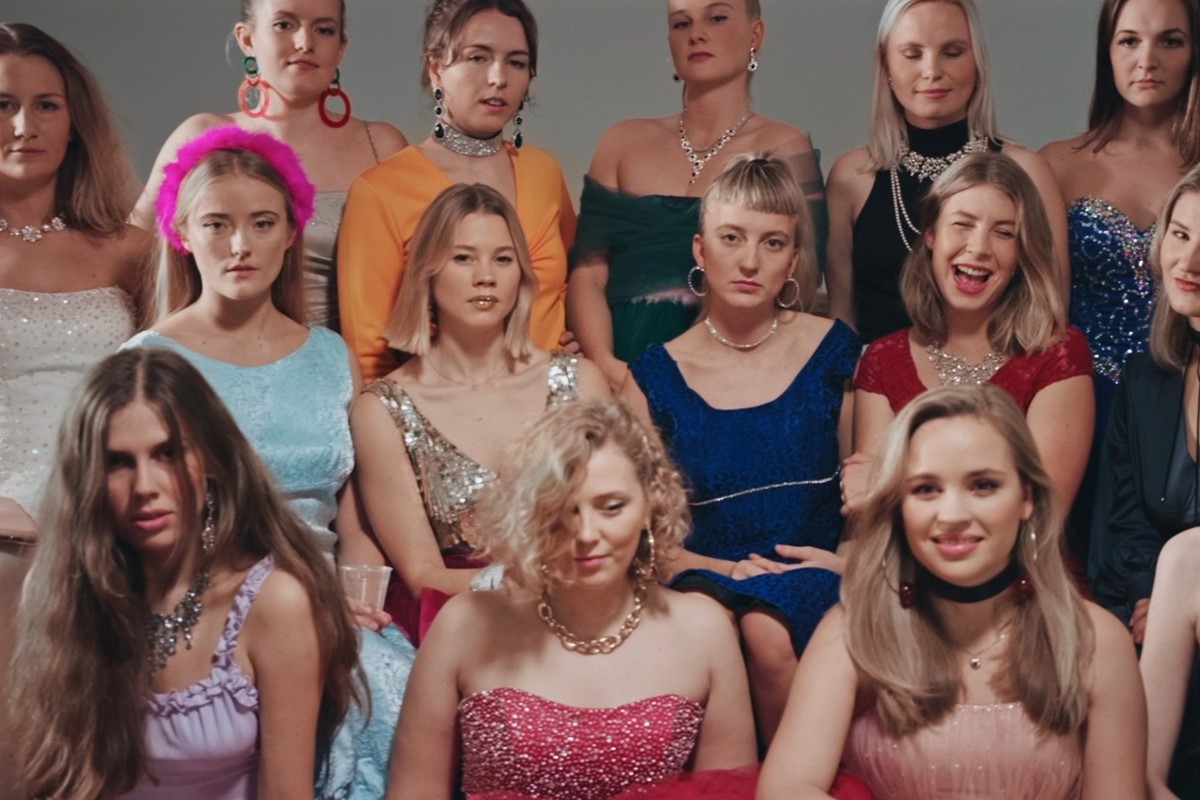 47. Have Fun by Smerz
Genre: Electronica
Norwegian electro-pop duo Smerz built on their impressive debut EP, Okey, with another 25 minutes of hypnotically disinterested futurism. The traditional Scandinavian staples are in place – there's plenty of ominous glacial drift in the instrumentals and a masterful understanding of melodic dynamics – but Smerz cannot be so easily codified. There are luscious American R&B influenced vocals that appear to emerge out of the wilderness and deliciously cool snatches of speech that recall Christabelle in her pomp, all underwritten by an attitude that floats between stoned insouciance and prickly disdain. Darker and less obvious than its predecessor, Have Fun is almost unpleasantly sexy.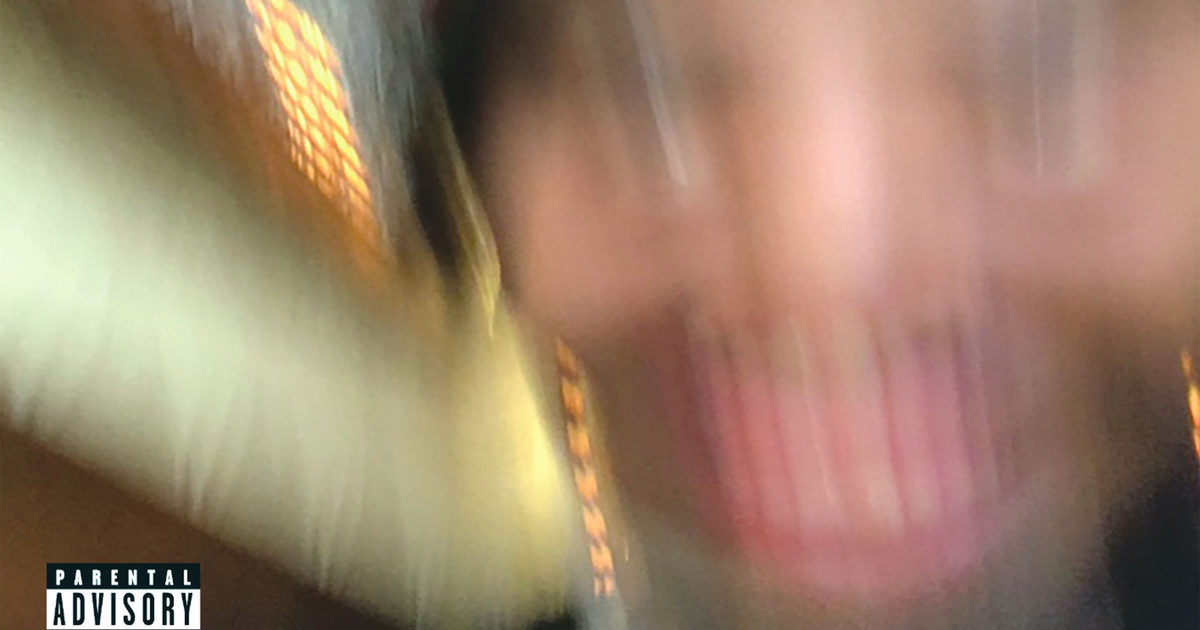 46. Some Rap Songs by Earl Sweatshirt
Genre: Rap
Earl greets the era of the gargantuan chart topping rap album with a shrug. With his eyes on the pavement he presents his tape and shrugs: "here are some raps songs, they're pretty short". Truth be told, Earl has been diffusing expectation from day one. His enigmatic self-title mixtape and sudden disappearance at his mother's hands ensured his legend, but as he's aged and settled into a successful and heady rap career, he's eschewed the media and hype all together. This collection, which only features a couple of songs that surpass the two-minute mark, is a muddy and soulful stream of consciousness. Soul samples are looped and regurgitated through a rusty grill as Earl puts his head down and powers out bar and after bar. In many ways this is lyrical backpack rap for the soundcloud generation: Earl is both terminally depressed and understated in his confidence as he wastes away at home playing 2K. Jazz and soul samples gasp for breath as they are dragged beneath the murky surface, but Earl pays no mind, he's a lyrical freight train and there's no time for heroics let alone histrionics.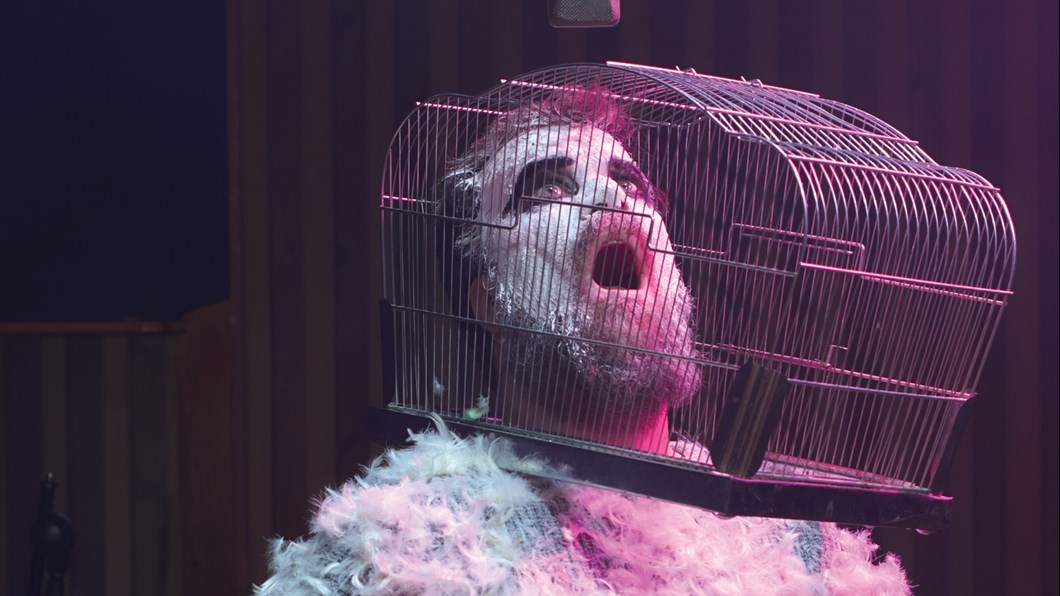 45. Love Is Magic by John Grant
Genre: Electro-Pop
John Grant has never been one to bite his tongue on record (although stifling insecurity and unspoken angst underwrote the triumphant outbursts of both Queen Of Denmark and Pale Green Ghosts), but any sense of reserve is obliterated on the dreamy-kaleidoscopic-electronics of Love Is Magic. This is an album designed to turn people off and on simultaneously: it is a self-righteous, self-indulgence. This is John Grant's Roger Waters moment. His best and worse impulses are splattered across the largest canvas possible. Grant is unrestrained as he dives to his deepest depths of depression and unleashes is cattiest satires. It's a remarkable album that manages to marry winsome childhood reveries ("The Tempest") with savage skewering and desperate lusting after the worst possible guys ("Preppy Boy", "He's Got His Mother's Hips") as well as wild enigmatic broadsides at society at large ("Love is Magic", "Diet Gum").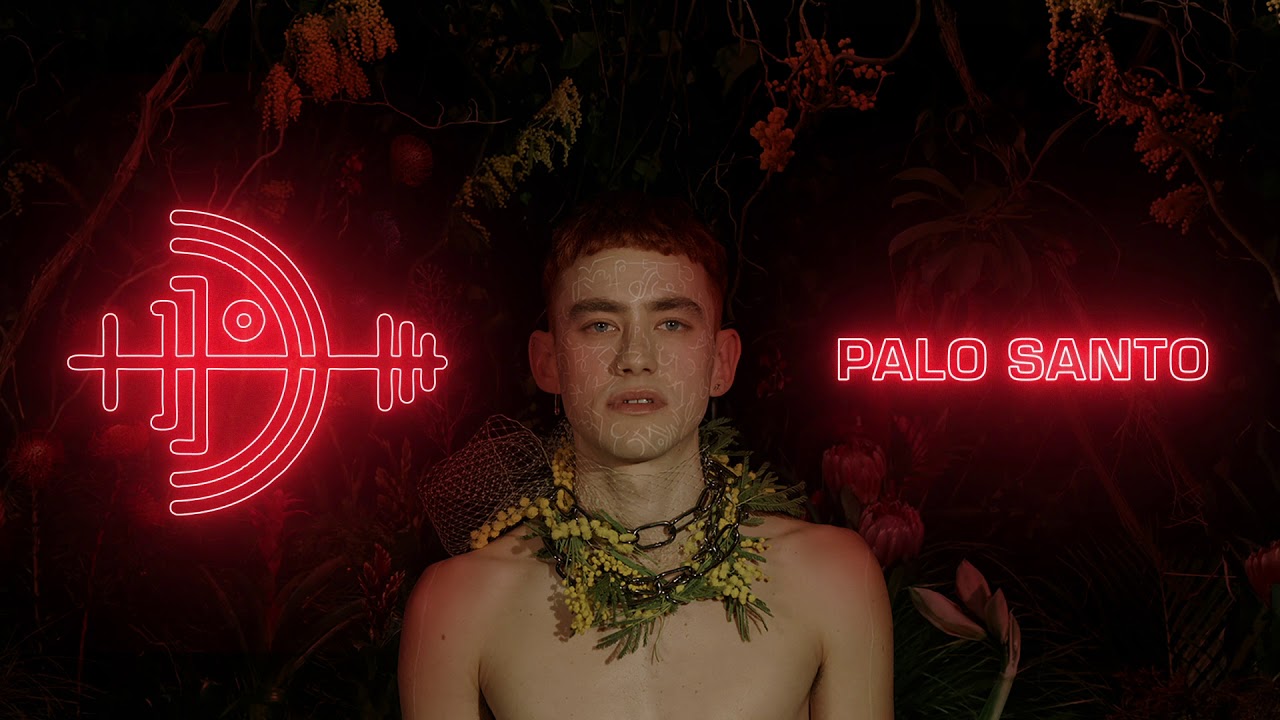 44. Palo Santo by Years & Years
Genre: Pop
Something remarkable has happened. Years & Years have embodied a contradiction. They have jettisoned some of the more stately and pompous elements of their star-making debut Communion, while embracing richer, far more intimate, self-excoriating lyricism. In other words: Palo Santo is far deeper and significantly shallower than its predecessor. Every inch of this hit-studded album is infused with an airily-electric, club-ready pop energy even as Olly Alexander details a series of shattered illusions and foolish mistakes. Debauched, sexy and strangely clean, Years & Years run rings around Justin Timberlake while displaying an understanding of both gay and straight club culture that defies their years. On Communion they understood the chart topping potential of synth pop, on Palo Santo their eyes are open wide and everything from MJ aping-pop and sultry R&B to modern-tropical house and classic Bronski Beat are slaves to their mastery. Perhaps it's a little too slick, but honestly, who the fuck cares when it sounds this good?
43. Clean by Soccer Mommy
Genre: Indie
Soccer Mommy's debut is charmingly miserable. Sophie Allison explores her inner misgivings and self-loathing backed by a selection of clever riffs and understated melodies that suggest a well-disguised pop nous. No matter how sorrowful or dreamily distant Soccer Mommy's mood, the music is never labored. Despair and longing seep from Clean's every pour, but they are not pervasive. Allison's diary is well worth reading and, best of all, you suspect, despite appearances, passing time in her company would be a delight, rather than a drag.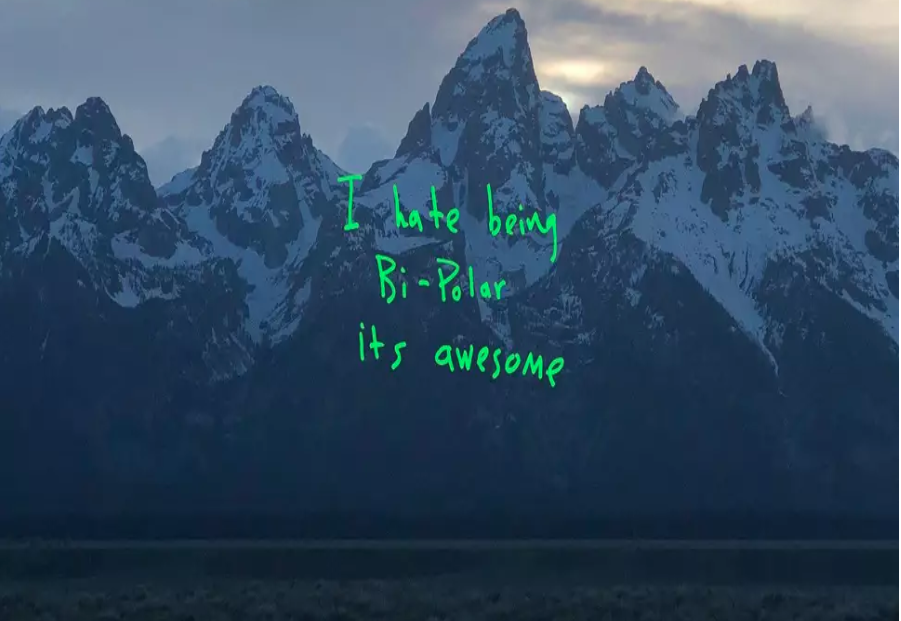 42. Ye by Kanye West
Genre: Rap
"There are serious faults to be found on Ye, but, truth be told, this short, endlessly listenable collection is too coherent and sonically satisfying to quibble over. Kanye is an arsehole who fucks, not only his own life up, but his family's present and future. The joy of this album lies in seeing Kanye give up justifying his excesses. He is living the hedonistic high life in the moral gutter. On Ye he has realised the boisterous American dream and become the nightmare he hopes his daughter never has to meet, let alone fall in love with." Read Our Full Review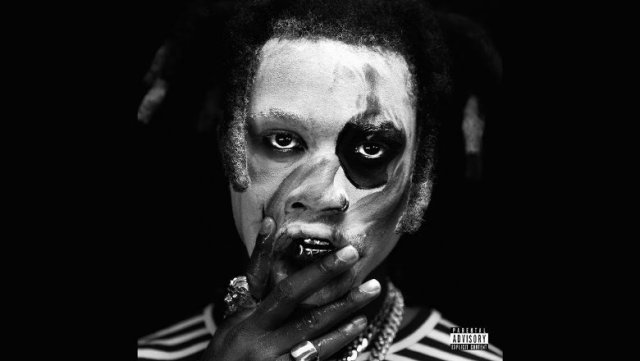 41. TA1300 by Denzel Curry
Genre: Rap
411 has been feverishly anticipating the moment when Denzel Curry fulfils his potential and takes the world by storm for half a decade. Now we can't lie, we were starting to worry that Curry is one of those artists who arrives on the scene more fully formed and intriguing than his peers, but who has no room to grow. Thankfully, while TA1300 is not the definitive Denzel Curry project – in fact it feels unfinished and buoyed by guests – it is a powerful summary of the distinct space he's carved out within the Soundcloud scene. Every track of this three-sided forty-minute LP flows with a carefree ease, even as Curry examines strife both internal and external. It is testament to Curry's dexterity that the hard trap banger "Sumo" can sit alongside the sunny saunter of "Cash Manaic". Of course, the album soon descends into darker territory with the contorted carnival sounds of "Switch it Up", which makes light of having a gun pulled on you before devolving into scary cartoonish nihilism: "Bipolar, vibe over, time slower, I'm sober, now I sorta see/ What is going with me? (Huh)". As we enter the home straight Curry is overcome by a schizophrenic and unrelenting violence. The only option is to laugh or succumb to comatose depression: "Careful my angel a higher hope, I desire a rope/ I'm gonna live by my confidence, I'm gonna die by my arrogance". The cartoonish edges can be polished in sculpted in years to come, but, in the moment, TA1300 is a hell of a statement and an incredible introduction to macabre, but magnificent world of Denzel Curry.