411 Fact or Fiction Wrestling: Was Asuka Winning the Title at TLC The Right Call?
December 23, 2018 | Posted by
Welcome back to 411 Fact or Fiction, Wrestling Edition! Stuff happened, people loved/hated it and let everyone else know. I pick through the interesting/not so interesting tidbits and then make 411 staff members discuss them for your pleasure. Battling this week are 411's Steve Cook & Kevin Pantoja.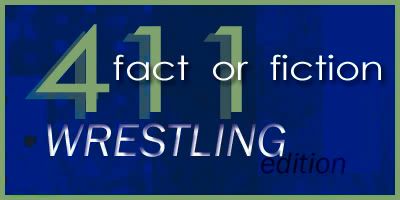 Questions were sent out Tuesday.
Participants were told to expect wrestling-related content, as well as possible statements on quantum physics, homemade pharmaceuticals, the Turtle Total Trip Theorem, pizza and hydroponics.
1. The obvious way to fix WWE programming is always more McMahons.
Kevin Pantoja: FICTION – I'm not saying fiction as someone who hates seeing the McMahons on TV. I understand their value and sometimes, they do fix some of the show's issues. That being said, they aren't ALWAYS the answer. That's the key word. It can be cool to see Vince and, at least for one week, they made Raw somewhat interesting. Smackdown was a banger, but that's to be expected at this point. Time will tell if it'll last due to the McMahons, but there's more than just them that goes into fixing problems.
Steve Cook: FICTION – Well, it is in the eyes of WWE. Whenever things aren't going well, the go-to answer is to feature more of WWE's established names, people recognizable to the casual fans that have drifted away from what WWE's presenting at the moment. The McMahons happen to be under contract and are attending the shows anyway, so it's convenient. I get why they do it, and I know they still have appeal to some people. Heck, I still enjoy Vince as an on-screen character. And if you look back at Roman Reigns' career, the Big Dog was at his most popular when either teaming with the Shield or feuding with Mr. McMahon. The only problem with the Roman/Vince stuff was it led right into Roman/HHH, which did less than nothing for Reigns. There's a certain level of McMahon that works. They always take it up to too much McMahon, and the thing ends up blowing up. I figure this McMahon run lasts through WrestleMania, then we get some wrestling legends back in the GM role. Will it fix WWE programming? Probably not, but if the ratings go up we know who'll get the credit for it.
2. You are excited for Mustafa Ali's promotion to Smackdown.
Kevin Pantoja: FACT – Absolutely. Who isn't? Mustafa Ali has been one of the best wrestlers anywhere in 2018. While I hope his overall arc on 205 Live isn't just ending, you can't help but be happy to see him with the top guys. He and Daniel Bryan had a good singles match and the tag was awesome. This dude has a pinfall win over the WWE Champion. That's nuts. Smackdown mostly handles their guys better, so I have higher hopes for him there than if he was on Monday nights. Just think about the matches. Ali vs. Mysterio? vs. Hardy? vs. Joe? vs. Styles? vs. Almas? The list goes on and on.
Steve Cook: FACT – There is an urge to be somewhat jaded & cynical about Ali's call-up from 205 Live. He's a little fella, which certain people in management still tend to frown upon. He's Muslim & is of Pakistani descent, so there's always the chance that creative will turn him into a terrorist or another foreign stereotype. His knee landed on The New Daniel Bryan's face on Tuesday night, and if that happens again he'll start getting that unsafe reputation that has sunk so many before him. But I don't want to focus on the possible negatives. Instead, I am glad that WWE has given somebody they typically wouldn't push to the top a chance to work with some of the world's best. He's getting a chance to shine right now, and if he steps up to the plate and hits a home run, the sky's the limit.
3. The WWE TLC PPV was one of the best main roster shows of 2018.
Kevin Pantoja: FACT – Considering I gave the show a 9/10 on this very website, I clearly have it near the top. In fact, I'd consider it the best main roster PPV of the year. It's that, Evolution, the Royal Rumble, and probably Hell in a Cell. It still ranks behind every TakeOver and Dominion, but is above everything else. Yes, including Wrestle Kingdom, All In, most PROGRESS shows, etc. The main event was an all-timer, Styles/Bryan was fantastic, and the entire card (outside of Elias/Lashley) was at the very least fun.
Steve Cook: FACT – I enjoyed it! I definitely enjoyed it more once the wine started flowing, but I thought it was a pretty solid night of entertainment from top to bottom. The Mixed Match Challenge final was probably the best match you'll ever see Jinder Mahal or Alicia Fox in, and got the night off to a fun start. The Bar had a good triple threat match with the Usos & New Day like one would expect. Baron Corbin getting his comeuppance in the TLC match was pretty cool the first time they did it. (Not so much on Monday night) Natalya & Ruby Riott had an interesting tables match. We had Randy Orton & Rey Mysterio using chairs, Daniel Bryan & AJ Styles having a classic match & a kickass TLC women's main event. I'd put this show up against most offerings WWE gave us in 2018.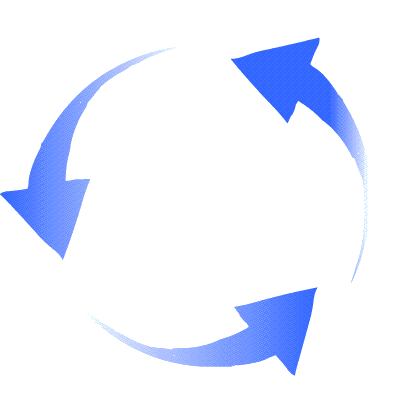 SWITCH!
4. Asuka winning the Smackdown women's title at TLC was the right call.
Steve Cook: FACT – Asuka has needed something to do for months now. While the SmackDown Women's Championship picture was dominated by the likes of Becky Lynch, Charlotte Flair & Carmella, Asuka got a couple of shots against Carmella but was foiled by the immortal James Ellsworth. Then she faded into the background & teamed with Naomi on SmackDown & Miz on the Mixed Match Challenge. It kept her a little busy, but it didn't allow Asuka to live up to her potential. She deserves to be in the championship picture, fighting Becky, Charlotte, Ronda Rousey or anybody else you want to throw into that mix. Becky's character fighting to attain a championship makes more sense right now, and Charlotte can lose any number of matches and be fine because she's Charlotte Flair. Asuka needed it more than anybody, and her winning means more.
Kevin Pantoja: FACT – Remember when Asuka lost two Carmella twice and people were all, "OH MY GOD! THEY BURIED HER! SHE'S DONE! I HATE WWE," etc.? As expected, that ultimately didn't hurt her. In fact, I've seen several people point out how they like her more now that she seems human. She's still only lost cleanly to Charlotte and is among the most protected wrestlers in the WWE. Putting the title on her came at the right moment. She ended the final 2018 PPV as a winner, just like she did in the first 2018 PPV. The match felt like a major deal and Asuka was a major part of that. She can hopefully enter WrestleMania as champion and give the Smackdown Women's Title match a huge boost if names like Becky Lynch and Ronda Rousey are involved in the other title match.
5. You plan to watch both Raw & Smackdown next week during the holidays.
Steve Cook: FICTION – My family's Christmas gathering will be on Christmas Eve and I work the next morning, so I'm not going to be able to carve out time for Raw. SmackDown is more doable for me & I'll probably catch at least most of it. So, to be honest, it's not much of a change from most weeks, as I typically end up watching more SmackDown than Raw anyway. I haven't read any spoilers, so it's not like I've been turned off by anything that might happen on either show.
Kevin Pantoja: FACT – I mean, why wouldn't I? I watch the shows each week. However, I admittedly won't watch Raw live. Christmas Eve is a time for family and we'll be doing other things than watching wrestling. I may catch Smackdown live, as most Christmas festivities will have died down by then. Especially since the most interesting Christmas NBA games to me will be done by that time. Plus, one peek at the spoilers tells me that Smackdown should rule again next week.
6. With reports of low viewership and many stars ending up on Raw & Smackdown, WWE 205 Live will not survive 2019.
Steve Cook: FICTION – If you take a look at WWE's developmental roster, you see tons of guys that would qualify to appear on 205 Live. Most of the NXT: UK roster are cruiserweights. Tommaso Ciampa & Johnny Gargano were both in the Cruiserweight Classic. The Undisputed Era guys are all right around that mark. Aleister Black weighs 215, so he could get there if necessary. There are only so many spots on Raw & SmackDown, so you're going to need someplace for these guys to go once its time for them to hit the main roster. 205 Live is a convenient place to put them. Mustafa Ali & the Lucha House Party may have moved on, but there are plenty of people that could replace them. The only way I see 205 Live disappearing is if a change in the TV taping schedule eliminates it. SmackDown tapings will move to Fridays in October, and maybe the shuffling around results in 205 being eliminated. I don't think it'll be due to viewership or lack of talent, certainly not the latter.
Kevin Pantoja: FICTION – Why can't the wrestlers do both? Lio Rush, the Lucha House Party, and Drake Maverick all do Raw and 205 Live. Maybe Mustafa Ali can still work it. The roster is still filled with talented names and that's not counting the ones that could still get called up from NXT. With it no longer being live and them not running solo shows, there's no real downside to 205 Live.