411 Fact or Fiction Wrestling: Are You Excited That Hulk Hogan is Back With WWE?
July 22, 2018 | Posted by
Welcome back to 411 Fact or Fiction, Wrestling Edition! Stuff happened, people loved/hated it and let everyone else know. I pick through the interesting/not so interesting tidbits and then make 411 staff members discuss them for your pleasure. Battling this week are 411's Steve Cook & Kevin Pantoja.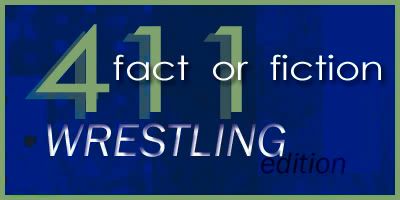 Questions were sent out Tuesday.
Participants were told to expect wrestling-related content, as well as possible statements on quantum physics, homemade pharmaceuticals, the Turtle Total Trip Theorem, pizza and hydroponics.
1. You are excited that Hulk Hogan is back with WWE.
Kevin Pantoja: FICTION – Even when Hogan was at the top, I never cared for him. I always found myself gravitated towards other guys. His 2002 run was only fun for the match with The Rock, while all his returns after weren't interesting to me. He's been gone for three years and I didn't miss him at all. There's not really anything I can imagine him doing going forward that could change my mind. I would've preferred he stay away forever, regardless of what he did.
Steve Cook: FICTION – I wouldn't say "excited" properly describes my feeling that Hogan's return to WWE was inevitable. For better or worse, he's still one of the icons of the business. WWE holding him out over racism…well, let's be honest, it doesn't really fit their business model. I'd say "indifferent" fits my opinion on it. It's not like he's going to be all over the television holding the young boys down like he did back in the day, brother. He's on the Hall of Fame website. He might appear on an occasional event to yap. Even if I thought Hogan was 100% in the right & never should have been kicked out to begin with, what's to be excited about with 2018 Hulk Hogan? Being able to play as him in the video game is the only thing that comes to mind. And I got a couple of columns out of it, so there's that.
2. Shinsuke Nakamura winning the US Title at Extreme Rules was the right call.
Kevin Pantoja: FACT – I've made it very clear in the past how I feel about Shinsuke Nakamura's WWE run. Other than the debut against Sami Zayn, he's been wildly average. Sure, a few of the AJ Styles matches were strong, as were the John Cena and Randy Orton ones. But, he's been disappointing. However, he's been highly entertaining since turning heel. His stuff outside of the ring has been great. He lost every opportunity at Jinder Mahal and Styles, so a loss to Jeff Hardy would've truly made him look like a joke. His new heel style led him to a title and that was the right call.
Steve Cook: FACT – The poor boy needed to win one of these championship opportunities at some point, right? All those near-misses against AJ Styles hurt our confidence in Shinsuke. He needed to try something else to get back on track. Also, maybe it's just me, but Nakamura has better chemistry with Jeff in the WWE environment. An artist & a rock star ought to get along pretty well.
3. Carmella is the best main roster heel in WWE.
Kevin Pantoja: FICTION – Let me preface this by saying I absolutely love Carmella. Remember when she was the worst part of the Enzo and Cass team? They got called up and she worked her ass off to improve in NXT. She was the last pick in the draft and had a feud with Nikki Bella that was WAY better than it had any right to be. Is she great in the ring? No. But, she's serviceable and excels where many wrestlers don't. She nails her character. She's an opportunist. She beat Charlotte because of the Iiconics and because Charlotte tweaked her knee in their PPV match. She used James Ellsworth to win at Money in the Bank and only retained at Extreme Rules because Asuka was too pissed as Ellsworth. That being said, she can't be the best main roster heel in the WWE because The Miz still exists. The Miz is incredible. He gets tremendous heat for everything he does. Who else can cut a promo where he runs down an opponent and still manage to put them over? Miz is special and one of the best heels of all time.
Steve Cook: FICTION – She's high on the list. Carmella has done a great job of getting under peoples' skin & making people want to see her lose. I can't give her the top spot. I'd rate The Miz above her. He gets more of a face reaction than I'd like, but he's very charismatic and has his character down to a tee now. I'd also put Alexa Bliss over her, as Alexa is a better promo and I think the Internet is convinced she's sleeping with Triple H so she doesn't get a face pop from the smart crowd anymore. Honorable mention to Roman Reigns.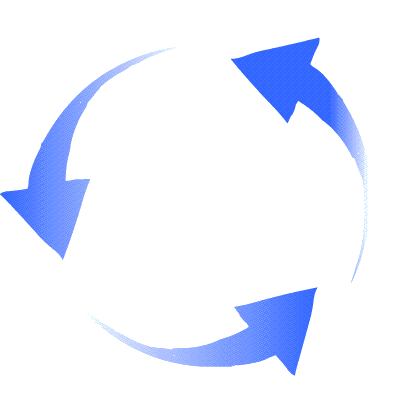 SWITCH!
4. Bobby Lashley should be the man to face Brock Lesnar at Summerslam.
Steve Cook: FACT – I know Roman Reigns is still alive. But I happen to think it's time for somebody else to get a shot at Brock without Roman involved. For the record, I think we end up with a triple threat somehow. We can actually credit the Big Dog for Lashley deserving this slot, as Bob was struggling to gain relevance until feuding with Reigns. Now he has some, and a singles match with him & Brock should give Paul Heyman something to sink his teeth into.
Kevin Pantoja: FICTION – I'm beyond sick and tired of Roman Reigns vs. Brock Lesnar, especially since they shit the bed at WrestleMania and the Greatest Royal Rumble. But, we all know that's where the title is headed. Just get it over with. Moving on.
5. WWE Extreme Rules 2018 was an overall disappointing show.
Steve Cook: FICTION – It's become something of a trend that I'm never disappointed with any of these things brought up in this column because I never expect anything. I was dreading writing about Extreme Rules due to the meh build & the fact the shows take forever. None of the matches were MOTYCs, but none of the action was terrible. The booking was iffy in spots, but you expect that. The best part? It was over before 11. I wish every show could be like that. No disappointment here.
Kevin Pantoja: FICTION – Were you going in expecting a 10/10 show? Admittedly, I came in kind of bashing the card. I said only four of the twelve matches had my intrigued or interested (AJ/Rusev, Almas/Cara, Tables match, Team Hell No stuff). Most of those delivered, so I was happy there. However, the rest of the card was mostly solid. The only thing I'd call somewhat was Alexa/Nia. It was an average pro wrestling show and that didn't disappoint me because I wasn't expecting something great. Same thing happened with Wrestling Dontaku night one earlier this year.
6. You are excited that Kaitlyn is back to work the Mae Young Classic.
Steve Cook: FACT – I'm a fan of yesteryear's Divas coming back to prove themselves in today's environment. Some of them were vastly underrated and never given the chance to reach their full potential. Kaitlyn was one of them. She had a certain charisma about her & had the athletic ability to get to the level of the other Divas in a very short time. I'll be interested to see how she fares in a more serious environment like the MYC.
Kevin Pantoja: FACT – Sure. I have a soft spot for NXT Season 3. It's absurd and ridiculous in the most entertaining way. Kaitlyn is a big reason for that. She, like Eve Torres, left wrestling just as she was starting to truly get the hang of it. Kaitlyn didn't have great matches for most of her run, but her work with AJ Lee in 2013 was some of the best stuff the women had done to that point. I'm a fan and am interested in a return. The Mae Young Classic II roster is stacked right now, with Kaitlyn only being the third or fourth person I'm most looking forward to seeing. Nicole Matthews, Io Shirai, and Rhea Ripley are up there too.