411 Fact or Fiction Wrestling: Are You Interested in a Ronda Rousey WWE Run?
August 13, 2017 | Posted by
Welcome back to the latest edition of 411 Fact or Fiction, Wrestling Edition! Stuff happened, people loved/hated it and let everyone else know. I pick through the interesting/not so interesting tidbits and then make 411 staff members discuss them for your pleasure. Battling this week are 411's Dylan Diot and Robert S. Leighty Jr!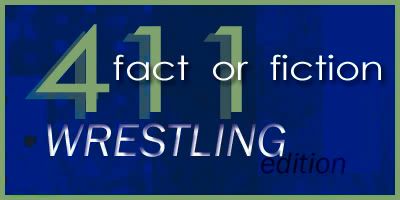 Questions were sent out Monday.
Participants were told to expect wrestling-related content, as well as possible statements on quantum physics, homemade pharmaceuticals, the Turtle Total Trip Theorem, pizza and hydroponics.
1. You'd be interested in a Ronda Rousey WWE run.
Dylan Diot: FACT – The track record for star MMA Fighters turned pro wrestlers has been pretty strong over the years. Ken Shamrock and Dan Severn had success in the late 90s and right now Matt Ridde is tearing up the independent scene, so I have no doubts that Ronda Rousey would transition smoothly into a solid in ring worker. The prospects of a Horsewomen vs. Horsewomen feud would be incredibly intriguing and if you give Rousey a "Brock Lesnar" type contract and push, I think you open up endless possibilities for her.
Robert S. Leighty Jr: FACT – I guess I have to go with fact as I would be interested, but it wouldn't be something I am overly excited about. I would be interested to see how she does in her first match and how she is handled compared to some of the others in the division. I am sure it would get the WWE the mainstream press they want as she is still a big name even if she passed her peak popularity. I think she would do fine as she is a fan and would take it seriously compared to others who have tried to make the move. I also think her in a match with Charlotte would be fun as would one with Asuka. Again, I would be interested, but if I didn't happen I would be ok with that as well.
2. If WWE did in fact pass on a Rey Mysterio return, he will end up in GFW.
Dylan Diot: FACT – GFW could probably use a big name star, one who could help their expansion into international markets and Mysterio would be perfect for that role. He'd instantly be one of the company's top star and give them two headlining acts in Alberto El Patron and Mysterio to potential expand and tour in Mexico. Plus, Mysterio has shown since his WWE exit that he can still compete at a high level, so he would be a great addition to GFW from both a business and in-ring standpoint.
Robert S. Leighty Jr: FACT – I think Rey would have been happy to return to the WWE on a limited schedule, but I also think he was using WWE as leverage for a better deal with GFW. A shaky future for LU will also have Rey looking into other options and GFW seems the most likely. He also has a ready-made feud with El Patron, and would instantly be one of their top stars. They need more talent and Rey is a good option to bring eyeballs to the program and he does have a built in audience that should follow him.
3. You want to see AJ Styles vs. Shinsuke Nakamura main event WrestleMania.
Dylan Diot: FACT – I'd love to see the match at WrestleMania regardless of whether it's the main event or not. These two tore the house down on the biggest stage in New Japan in 2015 at the Tokyo Dome, so I could only imagine what they could produce on the biggest stage in all of professional wrestling if given the opportunity. If they were to have the chance to be given the main event position, I believe they could have the great main event in WrestleMania history from a quality standpoint, one that can match the likes of Rock/Austin II and Taker/Michaels II.
Robert S. Leighty Jr: FACT – A million times fact and I will be rather annoyed if we don't get AJ vs. Nakamura at WrestleMania. Now I guess you get technical with the wording as I don't care if it is a Main Event as I just want the match at Mania. Most likely Big Dog will be main event for a 4 straight year, but AJ vs. Nakamura for the WWE Title would be amazing. The crowd lost it when they came to blows at Money in the Bank and everyone in the back has to know this is a money match. Give them they time and let them loose and they will deliver a classic match that will overshadow everyone else, but so what. This match needs to happen at Mania and it needs to be saved for WrestleMania. I just hope they resist the urge to toss it on a random PPV or episode of SmackDown.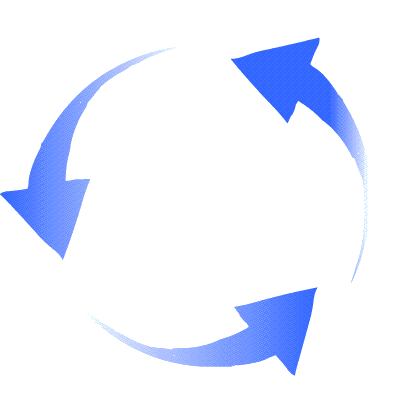 SWITCH!
4. You are disappointed to see Eva Marie leave WWE.
Robert S. Leighty Jr: FICTION – I never saw the appeal with Eva Marie, and while it was cute to see the ways they would come up with her not being able to wrestle, I forgot she was even under contract until news broke she was released. She's a loss to Total Divas, I guess as she has been there since the start of the show, but even then I am disappointed that Renee Young was booted from the show. Eva will be fine outside the WWE Umbrella, but no way am I disappointed she is gone.
Dylan Diot: FICTION – I never watched Total Divas, she never did anything for me when she was on the main roster, and to be honest I forgot she was still with the company, so no, I'm all that sad to see her go.
5. Braun Strowman SHOULD win the WWE Universal Title at Summerslam.
Robert S. Leighty Jr: FICTION – If Lesnar is losing the Title then it needs to go to Samoa Joe. I do think Braun deserves a run with the Title, but SummerSlam and in a four way is not the right time. In an ideal world Braun would win the Title in much the same manner Lesnar beat Cena for it….namely, murdering someone and becoming an even bigger monster. His win needs to be dominant and that doesn't happen in 4 way matches as you don't want to squash the 3 other guys. Braun's day is coming soon, but it shouldn't be at SummerSlam.
Dylan Diot: FICTION – Brock Lesnar dropping the Universal Championship to Roman Reigns at WrestleMania 34 should be the end game, so Braun should not win the title at SummerSlam. They should book him early in the match to dominate everyone, including Brock to continue to build him as the monster he is but then Joe, Reigns and Lesnar gang up to take him out. It protects him from getting pinned and gives him a ton of shine without having to give him the championship. I think Roman defeating Brock in a singles match is the right direction so Brock Lesnar should walk out of SummerSlam as champion, pinning Joe or Reigns.
6. What is your current level of excitement for WWE Summerslam?
Robert S. Leighty Jr: 8 out of 10 – I always get excited for the Big 4 shows, and SummerSlam slots in behind Mania and Rumble for me. The New York area crowd is always great and hopefully everyone steps their game up since their will be a hot crowd. The 4 way has been booked well as you can make a case for all 4 guys winning. Nakamura will hopefully be crowd WWE Champion and it will be interesting to see if the WWE trolls everyone by having Corbin cash in (after losing to Cena). A mini Shield Reunion will also be fun as they need to win the Tag Titles and feud with the top teams for the next 6 months just as a way to get them out of the way for guys like Balor to have a run with the upper card. I also expect good things from Styles and Owens. I am a long time sucker for PPVs because I am not cynical and also go in expecting to be entertained, and being one of the top 4 shows I expect even more.
Dylan Diot: 5 out of 10 – My excitement for the fatal four way is a 10, everything else is in the 2-3 range. Most of the show is a combination of rematches or thrown together feuds that haven't had enough time to gather enough steam for me to be interested heading into the show. Orton/Rusev and Cena/Corbin just feel like time filler, I don't have any desire to see Styles/Owens or New Day/Usos again and while the idea of Nakamura challenging for the WWE Championship will be interesting, I have no faith that he and Jinder Mahal can have anything better than an average match. Plus, with how poor the past few WWE PPV outings have been, I just don't have the level of interest or excitement that I've had for the previous years editions of the show, and it's a shame.