411 Fact or Fiction Wrestling: Will AJ Styles Be WWE Champion For The Rest Of 2017?
November 19, 2017 | Posted by
Welcome back to 411 Fact or Fiction, Wrestling Edition! Stuff happened, people loved/hated it and let everyone else know. I pick through the interesting/not so interesting tidbits and then make 411 staff members discuss them for your pleasure. Battling this week are 411's Jake Chambers & Justin Watry debate!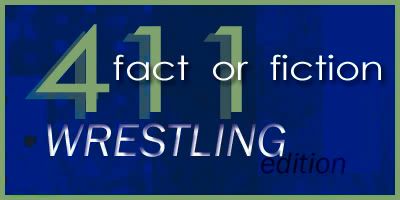 Questions were sent out Tuesday.
Participants were told to expect wrestling-related content, as well as possible statements on quantum physics, homemade pharmaceuticals, the Turtle Total Trip Theorem, pizza and hydroponics.
1. Paige will be named Charlotte replacement on Team Smackdown at Survivor Series.
Justin Watry: FACT – Let's try and review the rumor mill. First was that Paige would be released. Then it was that her neck would never heal up. Then it was some BS about her contract or whatever. Then came reports she would resurface on Smackdown Live eventually. Then came this past week where she was backstage at Raw and ready to come back. Got all that? Okay. Personally, I just assume Natalya will be on Team Blue, and that will be it. However, Paige is needed on Tuesdays more than Mondays. For that reason alone, I will simply go with FACT here – only because it is what I want. My head says no though. More hope than anything.
Jake Chambers: FACT – WWE is kind of bad at hiding "surprises" and I expect between the time I write this entry and it being published there will be "leaked" backstage info that Paige is taking that mystery spot. In WWE's defense, intentionally leaking this kind of information guarantees the live crowd will be hyped, if only to prove their "predictions" from reading online gossip came true. You can already see the "I told you so" high fives from some Bullet Club shirt-wearing dorks in the upper bowl. What's the other option anyways? Natalya? If that's true then definitely expect the WWE to announce that one way in advance or risk the audience shitting on Natalya like wet fart… something I suppose she's not unfamiliar with.
2. Triple H being added to Team Raw makes the men's Survivor Series match more interesting/exciting.
Justin Watry: FACT – Um, yeah. Jason Jordan or Triple H? Hmm, quite the interesting debate there. What I like is that it finally gives us an idea as to what The Game will be doing on the Road to WrestleMania 34. The past few years with HHH, we knew six months in advance what his WM feud would be. Heck, we could make the case even beyond that. In 2017, it was Seth Rollins. We knew that in late 2016. The year before was Roman Reigns. We knew that six months prior. Before that was Sting. We knew that six months prior. Before that was Daniel Bryan. Twists and turns aside, it was clear six months beforehand. In 2013, it was Brock Lesnar. Obviously were aware of that. Before that was a year in the making rematch versus The Undertaker. Long story short, Triple H is not just returning to live events for the heck of it. He is gearing up for another WM run, and that is a good thing. Much more entertaining than whatever Jason Jordan would have done.
Jake Chambers: FICTION – When was the last time Triple H made anything more interesting and/or exciting? Dude's like one of those cans that you think is peanuts but when you open it a trick snake bursts out: he pops the crowd at first, but is then ultimately empty. I want my peanuts! Not that Jason Jordan would have been any better, but when the WWE's MVP for the past 2 years, The Miz, is languishing in a pointless match against Baron Corbin, I'm thinking there were better options. I'll concede that it's somewhat interesting to contemplate who on that Smackdown team actually has a shot at pinning Triple H though. Roode or Nakamura? LOL. Cena or Orton? Eh, no way they're going back to that well. So, what then, Shane is going to pin his brother-in-law here? That feels far-fetched… oh, and boring! If they're setting up a Shane/HHH match for WrestleMania, that's neither exciting or interesting. Nah, I see this like that Royal Rumble Triple H ruined a couple of years ago, an easy way for him to keep his stale act relevant by quickly rolling in to a classic gimmick match and grr-argh-ing his way to a cheap victory.
3. AJ Styles will hold the WWE title through the rest of 2017.
Justin Watry: FACT – Easy answer here. I could make the argument that he will hold the WWE Championship beyond WrestleMania 34. However, I think the company will give that nod to Shinsuke Nakamura. Just in my own little world. I already outlined the Smackdown LIVE title picture in my column earlier this week. Styles got it for a reason, and no, it was not some cheap Survivor Series pop. It was to put us out of out Jinder Mahal misery and move the heck on from that nonsense. Call it a risk. Call it an experiment. Call it whatever you want. It didn't work. What does work? AJ Styles as the champ that runs the camp. He can ride out the rest of this Mahal story line, beat Kevin Owens and Sami Zayn and then face Nakamura at WM34.
Jake Chambers: FICTION – I guess the initial FICTION response here would assume that Styles loses the WWE Title back to Jinder Mahal in time for the India house show. That's possible, I guess, but I've got a feeling WWE's attempt at carpet-bagging a Jinder championship for the Indian market is over. Instead of a token brown character, how about an entire division for India, WWE, or is that concept exclusive to white territories like the UK? So since the easiest possible method to win over India failed, I'm sure the WWE will go back to what reliably works every time: John Cena. Why not, right? Oh, sorry, did we think the same WWE that tried everything in their power to stifle the fan passion for CM Punk and Daniel Bryan has now flipped into a company that loves and respects "best in the world" indy-workrate legends, and one pushing 40 at that? LOL, c'mon yo, you know the WWE is about to screw you out of that Styles vs. Nakamura WrestleMania Title match you've all been salivating for… but I hope you like Cena vs. Orton – 1st time ever at the granddaddy of them all!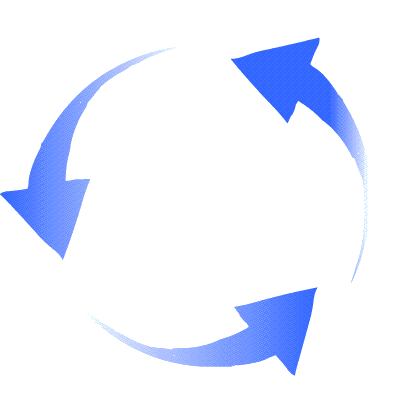 SWITCH!
4. Smackdown will win the majority of the head to head matches at Survivor Series.
Jake Chambers: FICTION – No matter how many times they self-referentially say Smackdown is "not the B-show"… it's still the B-show. RAW has The Shield, three former world champions and high profile WrestleMania contenders, while Smackdown has The New Day, a fun mid-card act made of guys who'd likely be jobbers if they didn't get thrown together. Smackdown has Charlotte, sure, but RAW has Alexa Bliss doing the bit that made Charlotte famous. This Smackdown babyface version of Charlotte would never have gotten over the same way on RAW. And then RAW has The Miz, WWE's all-around greatest performer, a guy who looks like he's gulping down every scene-stealing moment with exuberant joy, while Smackdown is saddled with a guy like Baron Corbin, who looks about as interested to be there as an announcer's table getting ready to be broken. RAW has tag team champions made up of two legit main event-ers, while Smackdown has a team who used to dance a lot that no one liked. And, of course, RAW has WWE's golden ticket, Brock Lesnar, the man they'll bend over backwards to accommodate, while on Smackdown there's workhorse AJ Styles, still trying to prove with every back-breaking performance that he belongs after a 20-year-career of awesomeness. Only on the A-show does Brock get to plop in every few weeks, throw some suplexes, and head home to sleep on his pillow pile of gifted money. So, given this clear imbalance on the tetter-totter of WWE relevance, I find it hard to believe that the producers are going to give that list of Smackdown performers a 3-2 edge in the head-to-head matches at Survivor Series. And even if they do, it'll still be the B-show… it'll always be the B-show.
Justin Watry: FACT – It is funny. For all the talk of Smackdown LIVE being the B-show and all that junk, they do tend to defeat RAW in head to head battles a lot. Just going down my list of predictions, I actually think the red brand will take it this year. Still, I am coming down to The Miz and Baron Corbin…and well, one is a heel that loses a lot but can rebuild himself on the mic with ease and the other is a heel that shouldn't lose that often because his promos can't back up his actions. No spoilers on my picks, but I have it dead even until the IC Champ and US Champ lock. Then it is a coin flip. Raw? Smackdown? Sure. Give it to Corbin.
5. Jason Jordan will officially turn heel on Sunday, costing Kurt Angle/Team Raw the big elimination match.
Jake Chambers: FICTION – It's possible that he "officially" turns heel and causes Angle to get eliminated from the match, but no chance a small time, struggling act like Jordan is going to cost a RAW team, that has Triple H on it, to lose. I have a question though, should the WWE be bringing up these NXT wrestlers with the same gimmick that they use down in the Performance Center training brand? This inter-brand feud already does more to highlight just how similar RAW and Smackdown are, let alone having another secluded brand of basically everyone doing the exact same things? The fabled New Japan developmental system has clear steps up in their training system, from "young boy" to jobber to international excursion to coming back with a new gimmick, as we're seeing right now with Switchblade Jay White. That's not a far-fetched concept for the WWE, as they used to not only re-package their developmental trainees, like The Shield, but also used to re-brand all established wrestlers coming in from the outside promotions, like Mankind and Goldust. I bring this up because Jason Jordan and his team with Chad Gable in American Alpha were a perfectly fine tag team in NXT, but why did they have to maintain that gimmick when they came to the WWE? Is this part of the problem for so many successful NXT acts who graduate to the main roster and flop? Jay White went through his own years of growth and is now poised for a major match against Hiroshi Tanahashi at Wrestle Kingdom that doesn't feel out-of-proportion, whereas Jason Jordan, after all his years with WWE, still looks like the same guy who was green in NXT and who I'd never take seriously as a challenge for a near 50-year-old Triple H.
Justin Watry: FACTION – Jason Jordan will be turning heel, but it won't cost his brand the match. For those of you who have read my column since the father/son reveal, you will know that I had Jordan pegged as a heel from the get go. No way was this ever going to fly any other way. From the moment he kept saying 'DAD" repeatedly, you just knew this was all leading to a double cross. Whether fan reaction has dictated that or WWE has played it perfectly doesn't really matter in my opinion. We will get a heel Jordan fairly soon, and it is going to be great. As for Survivor Series 2017, I can see him eliminating Kurt Angle (by count out or DQ), but Team RAW wins.
6. What is your excitement level for the Survivor Series PPV?
Jake Chambers: 5 out of 10 – I'm halfway there, which is so much higher than I've been for a lot of the PPVs this year. Utilizing of Survivor Series as a new-age Bragging Rights is kind of fun, although since Bragging Rights itself was basically a flop and the concept of the Survivor Series is so inconsistently booked year after year, the tradition they could have built up for a show like this is lost in the generic expectations I'm conditioned for with 2017 Network-era PPVs. Based a bit on what I was saying earlier in the question about Smackdown winning the head-to-head match ups, there's very little to distinguish RAW from Smackdown other than one is the A show and one is the B show. They both run in the same towns, to the same crowds, and basically put on the same kind of show, except we all know that the most important stuff will happen on RAW with the biggest stars. That's the only organic difference they've successfully crafted between these brands in like 20 years. How can there be any sense of "brand" loyalty from fans when the wrestling characters arbitrarily jump shows once a year, most recently in a "Superstar Shake-up" that was even more vague and illogical than "drafts" of the past. If we were to see WWE vs. ROH, TNA, NJPW, CMLL, or even NXT, there'd at least be clear distinctions between rosters, idea of what the different fan bases are in to, along with passionate debate about who should win and why. I would love this PPV to have evoked that feeling in me, seriously, and it's almost there. But the WWE is so unreliable, it's hard to imagine them following through on the promise of an annual PPV like this with two brands of distinct styles that would make it feel like a real competition and not just one-off matches with no stakes between wrestlers who don't care about which show they're representing. There are a couple of ways they COULD do this, though. The easiest would be to regularly run RAW and Smackdown in different exclusive cities. Like when WWE is in the East Coast, RAW would only go to New York City and Smackdown only Boston, and so on throughout the year, while they start to build some geographically specific fan bases for these rosters. The more creative way would be to distinguish the style of the wrestling on either show with different rules. So, like, RAW could have the traditional Tag Titles, Intercontinental, Women's and Cruiserweight Belts, but on Smackdown they have the 6-man Tag Titles, Mixed Tag Team Titles, Hardcore, and how about that old 15-minute Ironman Medal from FCW. That way when they do come together once a year, each brand has its own specialty match styles that other brand needs to adapt to and challenge. So, while on paper this seems like a pretty awesome show, I'm hesitant to get too excited knowing the WWE's business model is moderation over excellence, and that the average matches they once again produce will make this brand vs. brand concept ultimately feel more like lip service to a great idea they really have no interest (or the creative capability) to commit to fully.
Justin Watry: 8 out of 10 – Like every WWE pay-per-view, I tend to get jacked up Sunday afternoon more than the days and weeks preceding it. That being said, WWE has done a very good job on the final week 'hard sell' for this event. We went from a mundane, okay card to a very, very interesting card with a lot of intriguing battles. First time ever stuff. As I have been outlining the since launch of the WWE Network, there is no longer a 'filler' season for the company. The days of ONLY January-April being important are long gone. Just this past week on RAW gave us The Shield reuniting and Triple H returning. Then came a red branded invasion on Smackdown with Charlotte winning the Smackdown LIVE Women's Title in her hometown. Oops, sorry. Was I not supposed to mention that? Yet another star winning in their hometown. I guess WWE forgot again about their magical 'hometown loss rule' that TOTALLY exists. Totally. Back to the question, how can you not be pumped? Shield/New Day, AJ Styles/Brock Lesnar, RAW/Smackdown stacked rosters with John Cena, Nakamura, HHH, Angle, Shane McMahon, Bobby Roode Samoa Joe, Finn Balor and others in the same match, and then that little thing called NXT War Games the night before. Amazing.