411 Fact or Fiction Wrestling: Will Daniel Bryan Ever Return to The Ring For WWE?
January 14, 2018 | Posted by
Welcome back to 411 Fact or Fiction, Wrestling Edition! Stuff happened, people loved/hated it and let everyone else know. I pick through the interesting/not so interesting tidbits and then make 411 staff members discuss them for your pleasure. Battling this week are 411's Robert S. Leighty Jr & Greg DeMarco debate!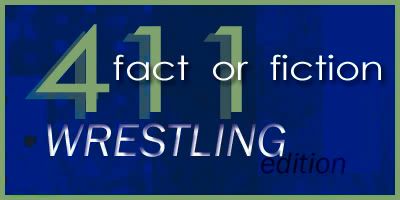 Questions were sent out Tuesday.
Participants were told to expect wrestling-related content, as well as possible statements on quantum physics, homemade pharmaceuticals, the Turtle Total Trip Theorem, pizza and hydroponics.
1. Neville Will Not Return to WWE in 2018.
Robert S. Leighty Jr: FACT – From reports it looked like Neville was heading back and then it all fell apart. I don't doubt he ends up in the WWE at some point, but I think he'll be gone for the rest of the year. Cody has shown the way to make money and get over without the WWE machine, and Neville is now a star after his WWE run that will get him booked anywhere in the World for a good price. I wouldn't be shocked to see him at Cody's "All In" show and really wouldn't be surprised to see him pop up on Impact, or in New Japan or ROH to work spot shows and angles. This will only make him in more demand and raise his stock for a potential return to NXT or the WWE in 2019.
Greg DeMarco: FICTION – There is a reason WWE hasn't released Neville yet, and also hasn't buried him. They see value in the guy. Hell, we ALL see value in the guy! I know there are rumors that he could make more money on the independents, but I don't see that happening. I am not 100% sure I believe Austin Aries' 6-weeks claim, and not everyone is Cody Rhodes. I think Neville's actions have shown some balls to WWE, and his ability will see him through. I expect to see him back, and on Smackdown, before the end of the year.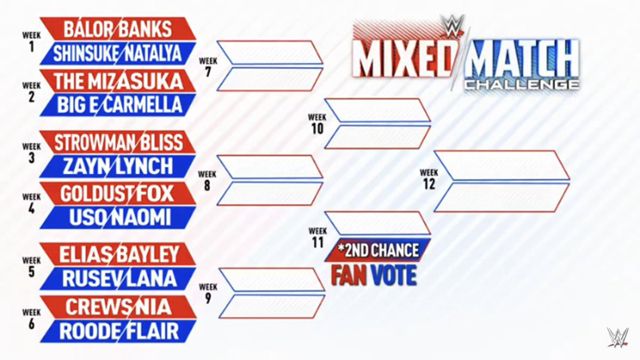 2. What is your excitement level for WWE Mixed Match Challenge?
Robert S. Leighty Jr: 4 out of 10 – I am sure they will all have fun with it and it makes for an interesting dynamic, but it's not something I am excited to see. The CWC and UK Tournaments had me excited. This gets a four mainly because I love tournaments and if you put something up with brackets I am a sucker for it. With that said I likely won't catch the matches as they debut, but will read reports and watch when I can. I know some complain there is too much content which I would never say as I have been a fan for 33 years and you can never give me enough content. I'm just not overly excited about this particular content. I will also admit that Samoa Joe being out due to injury knocked this down a peg for me as I am Joe fan and was happy to hear he won the fan vote. Now my level can change depending on the match pairings and how the tournament falls as there is a chance to get some interesting interactions and hopefully the WWE has some fun with it. As for my pick, you have to think Braun and Bliss run through this thing and I would be ok with that.
Greg DeMarco: 10 out of 10 – This is something new for WWE, and it's exploring a new distribution platform. We live in this amazing time where technology is constantly advancing and evolving, and WWE strives to be at the forefront. So yeah, I'm excited. I always felt like the mixed tag rules could derail a match's momentum, but if the match is put together right it can be maximized. That, and when we end up with Miz vs. Asuka at WrestleMania, I can say you heard it from me first!
3. Daniel Bryan will not return to the ring for WWE.
Robert S. Leighty Jr: FICTION – This feud with Shane has to be leading somewhere and if not a Bryan in ring return then the WWE is once again trolling their fan base. There are reports there are screwing with his character to make him less valuable when his contract is up and while WWE certainly is petty enough to do that, I hope they respect what Bryan has done for them enough not to do it for that reason. I am hoping (against hope probably) that WWE is working us all and know Bryan is going to be cleared soon to have an in ring return even if it is just for one match. I think they know that he is hell bent on working again and it's better it happens in their ring where they can monitor him and put him in the safest possible spot they can. Now a match with Shane likely isn't the safest place possible, but a tag match just to see what he can do is fine. Some like to compare Angle being cleared to Bryan's, but there is a dig difference between a neck injury and a brain issue. I just like to think Bryan is healthier than he was 3 years ago and that what his doctors are telling him is true and that the WWE doctors have found the same results.
Greg DeMarco: FICTION – I mean, he's in a WWE on a near weekly basis! Seriously though, WWE has done too much to tease a Daniel Bryan in-ring return for it not to happen. I know they have a process to get cleared, but I feel like that's in their back pocket and they're going to use it when the time is right. I have a feeling that starts at WrestleMania. Not in an official match, but with him getting physically involved in a match, leading to a match at SummerSlam. I know everyone wants to see him in ROH and New Japan, but no one will provide him with the security and care that WWE would, and he has a family now. It's gonna happen, and it's gonna happen in WWE.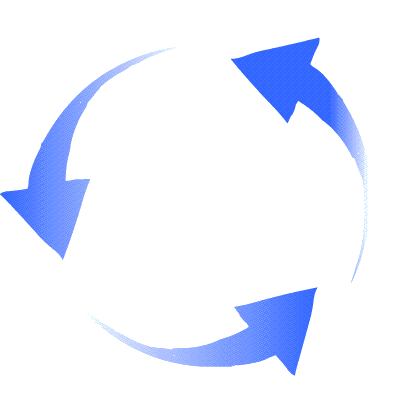 SWITCH!
4. Who is your pick, as of today, to win the men's Royal Rumble?
Greg DeMarco: John Cena – I am going to keep this simple. I want to see Shinsuke Nakamura vs. AJ Styles for the WWE Championship at WrestleMania, but John Cena is rumored to have a "big match" and that's simply not against The Undertaker. He's retired. Going for #17 is that big match, and Kevin Owens will be that opponent. Owens wins the WWE Championship at the Royal Rumble, Cena wins the Rumble, and Owens retains at Fastlane. My other options, by the way, are Roman Reigns (obvious) and Shinsuke Nakamura. But I think we get Styles vs. Nakamura at WrestleMania, just not for a title.
Robert S. Leighty Jr: Shinsuke Nakamura – In the betting odds Shin has stayed in the top 3 behind Reigns and Cena and I will take those odds. With the rumors of a Taker match for Cena that should knock him out of the running. They already did Reigns winning the Rumble in Philly and it sucked so much the crowd actually booed a surprise return from The Rock. Reigns is going to face Lesnar and I am sure there is another way he can get there (Elimination Chamber), so that leaves someone from SmackDown to win the Royal Rumble. As you probably know SD is kind of lacking in the top level talent as Orton and Nakamura are their lone stars that have a chance of winning (if Owens and Zayn are only working the Handicap match). I guess you could have someone from RAW win and jump ship to face AJ (Finn Balor?), but there is money in a Styles/Nakamura match. It was teased at MITB and that crowd went crazy over them just staring at each other. It's also a match you know AJ Styles wants and it would probably light a fire under Nakamura's ass. It will also give the WWE a match that can live it to what New Japan put out at WK. Also, on a personal note, I am selfish and want to see the match at Mania as well so that also plays into my pick.
5. Dolph Ziggler will return at or shortly after the Royal Rumble, challenging the winner of the US Title tournament, leading to a WrestleMania match to crown the "real US champion."
Greg DeMarco: FICTION – Now I'm getting technical with you. Yes, this angle screams "fight over being the REAL United States Champion" and I do think there's money in that. But Dolph needs more time away. The way WWE books things, the United States Championship could easily be defended in a multi-man match, and Ziggler calling his spot to be challenger number five or six doesn't make sense. Save it, and build that to a Smackdown pay-per-view, or for SummerSlam. And go full Shawn Michaels vs. Razor Ramon with it. Build it to a ladder match with both belts hanging in the balance.
Robert S. Leighty Jr: FICTION – I think Dolph will return and challenge the winner, but I think they do it sooner than Mania. It looks like Mahal is going to win the US Title over Roode as a consultation prize for being kicked out of the Survivor Series match with Lesnar. When Dolph does return it should be as a face as the crowd is going to cheer the return and if it is against Mahal then he has to be a face. It could be saved for Mania and they could call back to Shawn/Razor story from Mania X and have a ladder match, but who wants to see Mahal in a ladder match? Most likely the match happens sooner and then they have rematch on the 2-hour Mania that may or may not make the BluRay release of the show.
6. Who is your pick, as of today, to win the women's Royal Rumble?
Greg DeMarco: Ronda Rousey – I know what they've told us, but I don't believe it. If my Asuka prediction above comes true, that means no Royal Rumble win for her. As much as I'd love to see Becky Lynch get this moment of history, I thought she'd get to win the Money In The Bank briefcase too. This goes one of two ways for me: Ronda Rousey shocks the world and enters at number 30, winning and going on to challenge Charlotte Flair at WrestleMania, or Trish Stratus wins returns for a one-off with either Charlotte or Alexa Bliss at WrestleMania. I know it gives a history making moment to a part-timer, but this is WWE and they are always going for the homerun.
Robert S. Leighty Jr: Asuka – I will just got with the obvious pick and hope the WWE does the obvious and correct thing. They let Asuka dominate at Survivor Series and they need to let her do so again at the Royal Rumble. When she does lose it needs to be a massive deal that helps the person that defeats her. She is also one of the few ladies with credibility and a presence about her that could be believable in a match with Rousey (should that ever happen). So as of today she is my pick to win though I won't be shocked if she doesn't win. Now if Rousey is announced as being in the match or makes a surprise appearance that no chance in hell she is losing, but again as of now, Asuka is my pick.