411 Fact or Fiction 01.17.13: ADR/Dolph, Bully/Brooke, Generico, More
January 17, 2013 | Posted by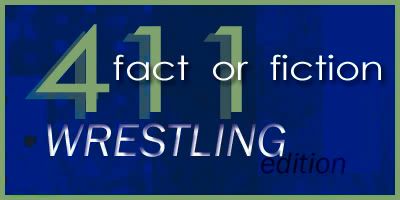 Hi, hello & welcome to 411 Fact or Fiction! I'm Steve Cook, and it's been an interesting week in the world of wrestling. WWE SmackDown featured the Rock for the first time in ages along with a World Title change, as Alberto Del Rio defeated Big Show in a Last Man Standing match. Monday Night Raw celebrated its 20th anniversary on Monday night, and while there weren't too many guest stars on the show, Ric Flair did appear on Miz TV. El Generico is leaving the indy ranks for WWE. TNA's Genesis PPV featured Christopher Daniels becoming the #1 contender for the TNA World title. He'll challenge Jeff Hardy on Impact next week…this week features the wedding of Brooke Hogan & Bully Ray! TNA also announced a new PPV model where they'll have 4 live PPVs & a bunch of taped ones. In 411Land, Ryan Byers ranked the top mustaches. You had to know I'd work that into this column somehow.
Since we're talking a little bit more TNA than usual this week I've invited some TNA experts to join us. Introducing first, 411's newest Impact & Raw recapper…Jonathan Sullivan!
His opponent is an Intellectual Punk that plans on becoming IPW Champion this weekend…Tony Sly!
Questions were sent out Monday.
Participants were told to expect wrestling-related questions.

1. Alberto Del Rio's World Title reign will end when Dolph Ziggler cashes in his Money in the Bank briefcase.

Jonathan Sullivan: FACT. It won't be right away though. With Del Rio being promoted as the Latin superman (Friday's show was almost absurdly over the top trying to get this over), I think they have plans to keep the belt on him for at least a few months. But with Del Rio literally having no opponents as champion, it makes sense that Ziggler will end up being the man to end his reign. And I'm all for a Ziggler/Del Rio feud when that happens.

Tony Sly: FICTION. In the eyes of the "WWE machine," Alberto Del Rio and Dolph Ziggler are currently heading in opposite directions. Ziggler has been on a significant losing streak to John Cena and was made to look particularly weak on the 20th Anniversary of RAW. The cachet and credibility Ziggler built up with some keys wins in the second half of 2012 has nearly evaporated, expect in the eyes of diehard fans and the IWC. On the other hand, Del Rio is being pushed as the company's top Latino superstar while Mysterio and Sin Cara fumble the ball in the background. As a result, WWE will keep the title on Del Rio to further get him over, reinforce his main event status, and encourage the fans to continue cheering him. I am not saying Del Rio will not lose the title before or even at WrestleMania, but if he does it would likely be to a newly heel Randy Orton, another superstar perceived as a main event player by those in charge.

Score: 0 for 1

2. Monday Night Raw will be around for another 20 years.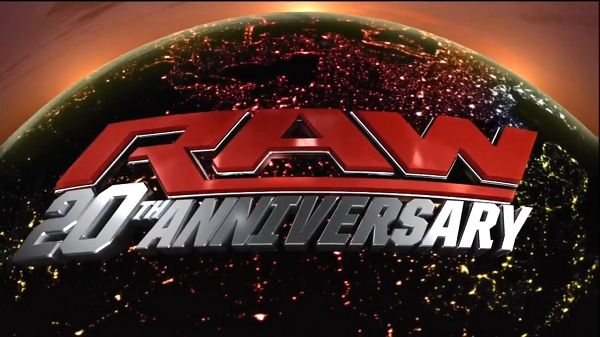 Jonathan Sullivan: FACT. Raw is the biggest pro wrestling show of all-time and although it doesn't have the massive ratings it did back in the Attitude Era (at least not right now) it still does great cable numbers and I'm sure USA Network is tickled to death at the ratings it brings in. Will Raw eventually change networks again? Maybe, but it'll take a total bottoming out of mainstream pro wrestling for Raw to even come close to being canceled. Let's hope that doesn't happen.
Tony Sly: FICTION. I think WWE will still be at the forefront of sports entertainment in 20 years, but I think the traditional television model is rapidly evolving in the era of on-demand, online content, and DVR, so WWE will have to change with the times and create a flagship vehicle for their entertainment product that is more flexible and not so limited to a Monday evening viewing window on the USA Network.
Score: 0 for 2
3. Ric Flair passing the torch to The Miz didn't really do it for you.
Jonathan Sullivan: FACT. The Miz's babyface run has been…less than stellar to say the least. He's still playing the same character but now people are expected to cheer for him. Their segment on Raw was entertaining and the fact that Miz and Flair looked like they were having the time of their lives made it even better. But Flair didn't really pass the torch and I doubt that letting Miz do the Figure Four will do anything for him…unless Flair becomes his manager.
Tony Sly: FACT. If what we saw on RAW was indeed a passing of the torch, then it was poorly executed and will not be successful as such. I think this endeavor failed for two reasons. First, the Miz has done a poor job establishing himself as a likeable babyface that connects with the WWE Universe, so coming in he needed a huge boost and not just a slight rub. Second, for whatever reason, the chemistry between Flair and Miz was minimal to non-existent and it was very obvious. If the fans can tell that Ric Flair does not enjoy Miz as a person and is not impressed by him as an entertainer/professional wrestler, then they too will find it difficult to get behind him and associate him as being on a level anywhere near that of Ric Flair.
Score: 1 for 3
4. El Generico will have a successful career with WWE.
Jonathan Sullivan: FACT. Will he be World Champion? Probably not. But anyone who's watched Generico's work in ROH and the indy scene knows that the man is super-talented in the ring and charismatic to boot (and the latter being without him having to say anything coherent). I think that his abilities will carry him to a successful career in the WWE, be it as Generico or as someone else; who knows, maybe a gimmick change will bring out a side in the man under the mask that we never expected.
Tony Sly: FICTION. I think this is the most difficult one this week and one I hope I am wrong on. For all the talent El Generico has, WWE can cut him off at the knees by depriving him of two of his key assets: his mask and his high risk style. If WWE turns Generico into an unmasked character, I think his charisma will only be able to carry him to mid-card status at best. Even if he is permitted to keep his masked luchador gimmick, having to adapt to the WWE in-ring style will definitely negatively affect his ability to make himself a star in the eyes of the fans considering his below average physique and unique promo skills, that will likely not be allowed in WWE. Like Colt Cabana, El Generico is a very charismatic and unique talent, which tends to be a recipe for disaster in the hands of WWE creative.
Score: 1 for 4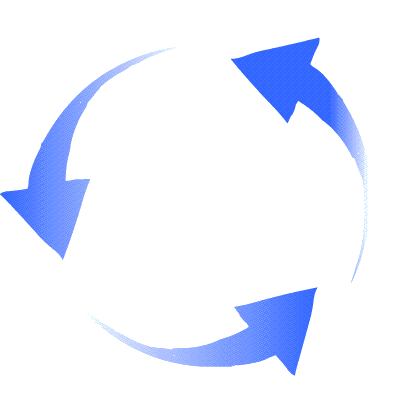 SWITCH!
5. Christopher Daniels will be the next TNA World Champion.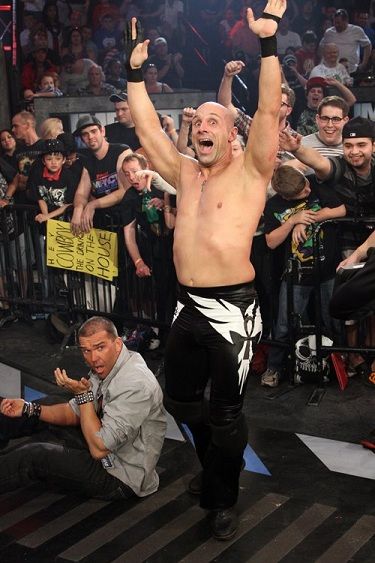 Tony Sly: FACT. Christopher Daniels has nearly all of the necessary skills and traits to justify being the next TNA World Champion; he is a very talented in-ring worker, he has great promo skills, and he has a character that is entertaining, intriguing, and currently possesses significant momentum. In light of all this, it will be very difficult to ignore the opportunity that TNA has been presented with to give Daniels the ball and let him run with it……as he simultaneously sips on an appletini.
Jonathan Sullivan: FICTION. I want this to happen. Desperately. Christopher Daniels and Frankie Kazarian are the most entertaining duo in TNA right now, and Daniels deserves at least a brief run as a thank you for all of the hard work he's done. But I just don't think he'll get it…and frankly his current schtick doesn't necessitate it. He's over without needing to be champion. But I'll tell you…this is one Fiction I really really REALLY hope I'm wrong about.
Score: 1 for 5
6. You're excited about Bully Ray & Brooke Hogan's wedding.
Tony Sly: FICTION. As a wrestling fan, I get "excited" about wrestling weddings, or other storylines for that matter, when 1) I care about/am invested in the characters, 2) there has been a creative and unique storyline that has logically built to the wedding [read: payoff], 3) the angle has NOT been hot shotted. Unfortunately, Bully Ray and Brooke Hogan's wedding does not meet these criteria. I care about Bully Ray, but less since he has turned face, and I think Brooke Hogan is an abysmal display or nepotism and uninspired "acting." The storyline does not bring anything new or intriguing to the table and in fact smacks of Madonna's "Papa Don't Preach" video. The angle has been hurried in such a horrible and whirlwind manner that viewers have not become invested, but rather have been left with a rushed "story" full of gaps and too many questions.
Jonathan Sullivan: FACT. Wrestling weddings rarely if ever go off without a hitch (Randy Savage and Elizabeth's wedding notwithstanding), so I'm excited for this to see what the aftermath/fallout ends up being. Will Bully be a part of The Aces and 8's? Will Brooke? Will Hulk try to stop it from happening and make hilariously awesome faces while doing so? So many questions, so many possibilities. Add in the fact that Bully Ray has gotten damn good at making crap into gold, and you've got a recipe for what could be entertaining and potentially meaningful (storyline-wise) television.
Score: 1 for 6
7. TNA's new PPV model will be more successful than the previous one.
Tony Sly: FICTION. Although the new PPV model may ultimately save TNA money due to lessening production costs, which is a positive, it will not help grow the product and energize the revenue sources that are profitable for TNA. In short, 8 taped PPV a year will not increase revenue from live events, merchandise sales, or buys for the 4 live PPVs. TNA is a company that needs to get over the proverbial hump and that requires a buzz about a compelling wrestling product. If TNA had a better track record of booking, then tightening up and improving storylines so they build over 3 months of Impact and culminate at Genesis, Lockdown, Slammiversary, or Bound for Glory could lead to greater success, but I do not see that happening. Saving some money may result from the new PPV model, but for a company in TNA's position, they need to see significant growth for this endeavor to be deemed a successful one.
Jonathan Sullivan: FACT. TNA has never been good at making all 12 PPVs matter and cutting them down to 4 (with "One Night Only" specials in the remaining months) gives them a chance to make each one special and meaningful. It gives them more time to build them into must-watch events via their TV show and allows them to prolong feuds and let them actually grow and develop. Plus here's why I know it'll be successful: I already want to order the two specials they taped last weekend. I never go out of my way to order TNA PPVs outside of Bound For Glory. That means something.
Score: 1 for 7
8. Hulk Hogan had the best mustache in wrestling history.
Tony Sly: FICTION. Hogan's visual legacy has always revolved around the red and yellow gear, his 28 inch pythons, leathery orange skin, and bleached blonde skullet, no his mustache. The mustache is part of his signature look, but it is not as prominent as the aforementioned features, so it simply cannot be deemed the best mustache in wrestling history. On the other hand, the Iron Sheik, "Big Bully" Busick, Rick Rude, and Magnum T.A. among others all had mustaches that were a more distinguished component of their overall appearance and have a better argument for being the best mustache in wrestling history.
Jonathan Sullivan: FICTION. The conversation begins and ends with Big Bully Busick.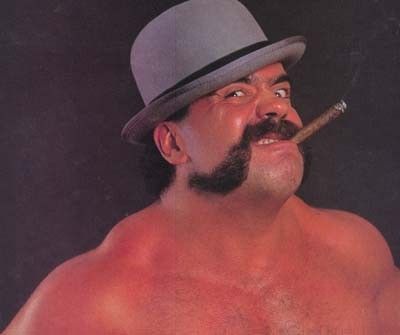 Final Score: 2 for 8
There was just tons of disagreement this week between our newest scribe and our favorite indy wrestler, wasn't there? Feel free to let us know via comment section how you feel on these various topics, and who got more stuff right. Thanks so much to Jonathan & Tony for participating, and we'll be back next week with more 411 Fact or Fiction!
Remember to go to TigerFlashGames.com and play addictive, free flash games when you're bored at work, school, or whenever!
NULL