411 Fact or Fiction 02.14.13: Punk/Pope, Zeb Coulter, More
February 14, 2013 | Posted by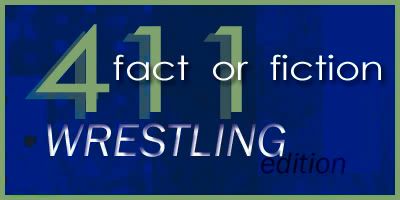 Hi, hello & welcome to 411 Fact or Fiction! I'm Steve Cook, and it's been another crazy week in the world of professional wrestling. Elimination Chamber is coming up on Sunday, and both the WWE & World Champion will be defending their titles against the men that previously held them. As for the previous champions, CM Punk is getting into more trouble on the Twitter machine while Big Show is letting his actions speak for him. Jack Swagger will be in the Chamber match, and one of his father's Vietnam War buddies debuted in his corner Monday night. Jeff Hardy has officially re-signed with TNA while two of his toughest rivals have won the tag team titles. Rockstar Spud won TNA's British Bootcamp show and appeared on Impact last week. Ryan Byers' WWE Hall of Fame list generated quite a bit of feedback, good & bad. OK, mostly bad.
I've invited two 411 columnists to participate. Introducing first, the author of Alternate Takes & the compiler of the Movie Zone's Top 5…Shawn S. Lealos!
His opponent presented the Hammer of Doom News Report in the Music Zone and did tons of research for this article. Give it up for Robert Cooper!
Questions were sent out Monday.
Participants were told to expect wrestling-related questions.

1. The Rock & Alberto Del Rio will retain their championships at Elimination Chamber.
Shawn S. Lealos: FACT. Unfortunately, Wrestlemania will pit The Rock against John Cena so Cena can get his win back. As much as I would love for CM Punk to get the WWE title back, it won't happen. As for Alberto Del Rio, he is a lot hotter right now than Big Show (although his face promos don't work with her persona). Dolph Ziggler needs to cash in that briefcase, and there is no way he does it against Big Show. I almost see Chris Jericho winning the Elimination Chamber, Alberto beating Big Show, Ziggler running in and cashing in after Big Show knocks Del Rio out, and then Ziggler and Jericho fighting at Wrestlemania. Even if that happens, I consider Del Rio retaining over Big Show to make this a FACT although the cash in will cost him the belt after that.
Robert Cooper: FACT. I think that it's a foregone conclusion that Rock will keep the title. I give Punk the chance of winning that The Great Khali has in a game of limbo held at the Shire. I really hate just writing off one guy as a winner, but I think that Cena vs. Rock is the final goal, and there is no way in hell we'll get anything else. The other match has a bit more suspense in it, I still think that Alberto of the Rio will win, BUT Show has a chance. Not a great one, because they seem to like the place Alberto is in, but he has a better one than Charles Manson Punk.
Score: 1 for 1
2. You're offended by CM Punk calling Pope Benedict XVI a Nazi.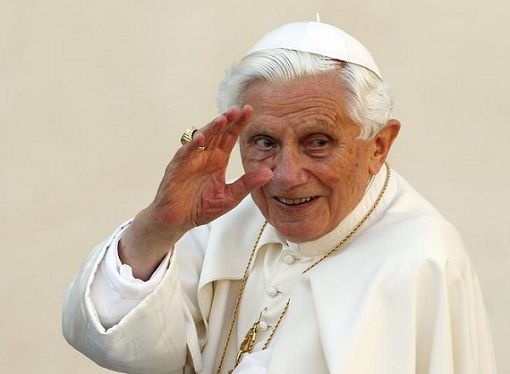 Shawn S. Lealos: FICTION. Funny story. I was on Twitter earlier in the day when Pope Benedict announced his upcoming resignation. Someone posted the joke about "Nazi that coming" in response and I found it funny. So, I re-tweeted it. Then, CM Punk went a couple of hours later and re-tweeted the same joke. CM Punk got ripped for it and defended himself by saying that the Pope "was" a Nazi. The tweet that Punk re-tweeted was a joke. People need to get over themselves. Get offended by something that matters – people have talked about the Pope's former Nazi affiliation ever since he first took over the role.
Robert Cooper: FICTION. This answer will surely endear me to the Wrestling Zone readers, but I was not offended by Punk's statement, because while calling him a Nazi is a bit much, I've been making Emperor Palpatine jokes about the pope all week. I see this as Punk being a heel, and it's easy heat. I think this is going to be a problem for the 'E, though. The Catholic Church does not like people comparing the high figures to Nazis, and I think they might say something about it. Not good press for they do so, but if this flies under the radar, I'm not offended, and I guess they aren't all that offended either.
Score: 2 for 2
3. Big Show is a more effective heel when he doesn't talk.
Shawn S. Lealos: FACT. I am actually a fan of Big Show. He is a giant, and a much better villain than face. I am also a person who feels that professional wrestling needs a strong monster, and Big Show is as big and bad as they get. Sure, he isn't Mark Henry when it comes to being a scary ass bad guy, but he is a great addition to the roster. With that said, most of his mic work until recently was not really effective as a monster heal. I don't mind Show coming out in a suit and being over confident, but I want to see him just destroy people. He is a good promo guy, but if they want him to be a scary big guy, less talking helps.
Robert Cooper: FACT. This is a question I'm a bit torn on, because Big Show can be a pretty intimidating guy when he doesn't talk, but it's not like he's total anus on the microphone either. My answer weighs how intimidating he is when not talking, and the possibility that someone else could talk for him, versus his own promo ability. It tips slightly over the, "sometimes a silent badass works best", WWE is starting to have a lot of silent badasses, like Ryback, and Orton, but I think Show would work a bit better if he had a mouthpiece. I don't think Knucklehead ruined all of his intimidation factor.
Score: 3 for 3
4. Zeb Coulter in his corner is what Jack Swagger needs to get to the next level.
Shawn S. Lealos: FACT. I know a lot of people hate the southern redneck persona that Dutch Mantell possesses as Zeb, but it will bring Jack Swagger heat like he has never known before. Swagger is a good wrestler and I am more impressed now than I ever was with him as the cocky All American-American. The only time I remember Dutch in the WWE was when he managed a young JBL and he did good things with him. If Dutch can bring the same level of success to Swagger that JBL eventually achieved as a member of the APA, that is a good thing. Plus, its Dutch Freaking Mantell.
Robert Cooper: FACT. While maybe not the only piece, he helps. Jack Swagger is someone that I see as a fine wrestler, but his lisp has made it to where I always think of Daffy Duck when he talks. Giving him a manager will help this, because he wont be on the mic so much, not to mention the character of this Zeb fellow is an old school xenophobic heel, and there isn't a soul who would cheer that….okay, a soul that doesn't live where I do, in the south. I could see this getting Jack Thwagger, the little shove to the top that he needs. At least he isn't trying to be 2008 Jericho anymore.
Score: 4 for 4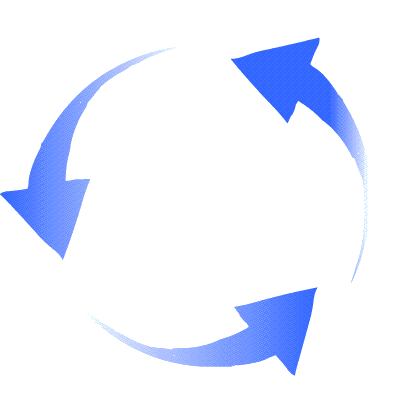 SWITCH!
5. Jeff Hardy re-signing with TNA is the right decision for him.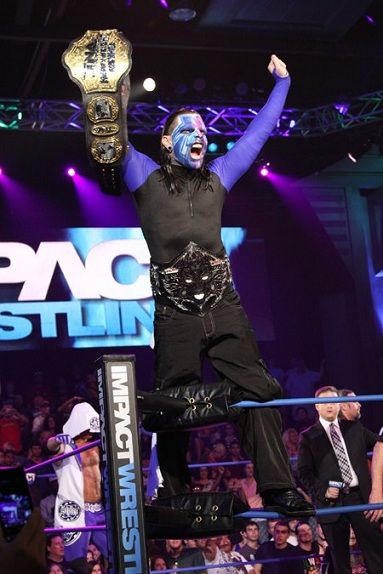 Robert Cooper: FACT. This is far and away a fact. I do think that he would do pretty well in WWE, but there, he'd be a big fish in a bigger pond. In TNA, he's a big fish in a medium sized pond. Not to mention, they don't tour nearly as much, and they seem to be willing to do anything for him, even letting him work Victory Road 2011. Overall, the money is maybe not AS good, but he'll always be near the top of the card, he'll probably be with his family (and kid) more, and it's not like he doesn't have anything to do, so good for him!
Shawn S. Lealos: FACT. This is 1000-percent right. TNA allows Jeff to work on his other passions, including music and art, and that makes him a happier and more productive wrestler, in my opinion. In the WWE, Jeff would have been traveling a lot, would have to give up a lot of his passions, and that could have horrible consequences for a recovering addict. For Jeff, staying in TNA is the best option in his life which is all that matters to Jeff Hardy. Besides, who really wanted to see Jeff and Matt back together in the WWE with Matt's current physical condition?
Score: 5 for 5
6. Austin Aries & Bobby Roode should be doing something other than teaming with each other.
Robert Cooper: FICTION. I haven't watched TNA as much as I should be, too much Toku in my life. But by what I've seen, they have a nice little "two smug guys teaming together" gimmick going. By what I've seen, it's entertaining. I originally though that maybe they'd be better apart, but when I thought about it, the A&8 angle has pretty much eaten most of the main event time, and it's not like they aren't two great talents.
Shawn S. Lealos: FICTION. Sure, Austin and Bobby should both be top contenders to the TNA title, but there are other wrestlers lining up for that as well. Austin can't go back to the X-Division because he has moved past that, so a tag team is the best choice for them right now. Yes, at times they remind me of Kane and Daniel Bryan when it comes to their fighting, but they are so perfect together. No, they won't reach the level of Beer Money, but they are better than Team Canada with EY. They are entertaining and the only problem is that their personalities are too close to Chris Daniels and Kaz when it comes to arrogant heals. Maybe we can get a series of matches between those two teams (similar to Beer Money and the Guns). That would make this totally worth it.
Score: 6 for 6
7. British Bootcamp winner Rockstar Spud will have a successful run in TNA.
Robert Cooper: FACT. Hold on, let me laugh at his name before I answer the question…*snicker* he's a Rockstar Potato *snicker*….ANYWHO, back to the question at hand. The dude is tiny, but by what I've seen of him, he's a good wrestler. This all rides on how they treat the X-Division over the next few months. Because there is no way he's going to be anywhere else in the company, at least I wouldn't put him anywhere else, yet. If they treat the division well, instead of making it RVD's jobber division. I could see this dude having a good run.
Shawn S. Lealos: FICTION. I wasn't impressed with Rockstar Spud. He was huge on the TNA tour of Europe, but are they going to give a crap about him once they are back in America? TNA has always given European stars a chance, but they don't last. Magnus is a star in the making, in my opinion, and they hardly ever pull him out. Douglas Williams is one of their best pure wrestlers and he never shows up. Unless Rockstar can pull out some crazy shit and get the fans to buy into him, he won't last more than a month on TV and then slowly disappear.
Score: 6 for 7
8. You agree with Ryan Byers' assertion that Eddie Guerrero didn't deserve to be in the WWE Hall of Fame.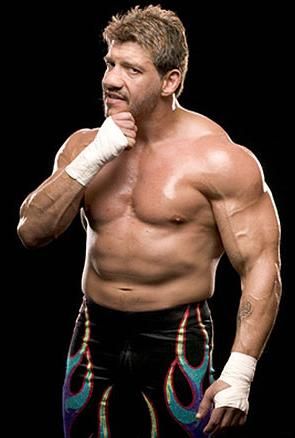 Robert Cooper: FICTION. I usually read Byer's column and agree with, or at least can see why he would say that. This pick, I can see his rationale, but I don't agree with it. What he argued that (if I have this right, if I don't, I apologize) is that he got in because he died, and while he had a little run with the big title, his work was not at the top level for the most of his career, so he shouldn't be in. I disagree with this, because while I got into wrestling right after Eddie died (so why do I get to talk, right?), but going backwards, without the WWE's rosy glasses on, the dude was constantly entertaining, and he helped put cruiserweight wrestling on the map in the mid to late-90s. He didn't have the big title for that long, but he doesn't deserve to be slighted just because of that, he had more than enough besides that title to get him into a hall of fame. Why didn't he put Tito Santana there, or Nikolai Volkoff (I know he wrestled Hogan, but he was never the main attraction), or for a random guy that I've never heard of and his Wikipedia tells me not enough to make a case, "Baron" Mike Scicluna, he won tag team titles, that's not as much as Eddie. I always respect Byers' opinion, because he knows more than I ever will, but I think that there are much worse choices than Eddie. But hey, it's an opinion piece, and I'm sure he'd have things he would disagree with me on my column, so eh!
Shawn S. Lealos: FICTION. I understand where Byers was coming from in his column. A lot of people get butt hurt because they have favorites they think belongs in the Hall of Fame that he mentioned, but he was coming from a specific point of view. If the WWE Hall of Fame was legitimate, would Eddie Guerrero belong? I'll make a comparison. Tim Hardaway was a really exciting basketball player in the NBA. He was a five-time All-Star and the Miami Heat retired his jersey number. He is not in the NBA Hall of Fame. Eddie is similar in some ways, however there is one big difference. He was the WWE Champion. From a completely kayfabe point of view, that makes him one of the greats. While some men have fluked their way to a world title, Eddie also held four world tag team championships, five secondary WWE titles and he was a Triple Crown champion and a Grand Slam champion. He also held the WCW cruiserweight title twice and the WCW version of the U.S. title once, and the ECW TV title twice. Ric Flair saw his greatness in WCW and worked to put him over strong while Eddie was there. He did all this before he died at the young age of 38. Eddie Guerrero has more than enough accomplishments to warrant induction into the WWE Hall of Fame.
Final Score: 7 for 8
Shawn & Robert seem to agree on everything except Rockstar Spud! I remember seeing Spud years ago in ROH, and I can't say I was too impressed back then. Hopefully he's gotten better! We thank Robert & Shawn for their contributions this week, and invite you to comment away with your thoughts. See you next week!
Remember to go to TigerFlashGames.com and play addictive, free flash games when you're bored at work, school, or whenever!