411 Fact or Fiction 05.02.13: Cena Injured, Yahoo, Border Wars, More
May 2, 2013 | Posted by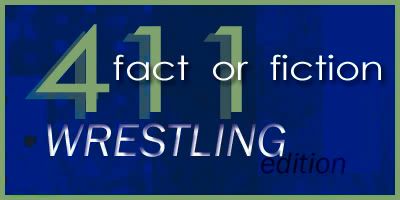 Hi, hello & welcome to 411 Fact or Fiction! I'm Steve Cook, and it's been another interesting week in the world of pro wrestling. A wrestling year wouldn't be complete without John Cena fighting some form of injury, and this time it's his Achilles tendon. He suffered the injury over in Europe, where WWE was holding all sorts of shows last week including Raw & SmackDown. WWE announced that a Raw pre-show will be available exclusively on Yahoo.com. Rumor has it that WWE is looking for a US TV home for NXT, which has gotten pretty fun since becoming FCW. WCW fans will be excited that WWE is producing a War Games DVD/Bluray set. Impact Wrestling has been outside of the Impact Zone for awhile, and people seem happy about it. Chael Sonnen lost another UFC title fight, so it's time to speculate on whether or not he should go into pro wrestling. Ring of Honor has an iPPV event north of the border this weekend.
I've invited two 411 Old-Schoolers to discuss these topics. We're talking 411wrestling.com Old School, folks. Back before I was here. Introducing first, the man that ran the 411 Fan Forums until they got killed by porn spam…Big Mike Watters!
His opponent has not appeared in this column since September 2004. He hasn't appeared on this website outside of Mat Sforcina's columns since May 2008. When I was a 411 reader and not a 411 writer he was one of my favorite reads. He's a Steelers fan, so he isn't perfect, but he's still good people after all these years. Please welcome back…Ron Gamble!
Questions were sent out Monday.
Participants were told to expect wrestling-related questions.

1. John Cena will not miss significant time due to injury in 2013.
Big Mike Watters: First things first…come visit us at offtheteam.com for some old school discussion forum action! Ahem…
FACT. I suppose it depends on your definition of significant, but John Cena always seems to be around even when he's hurt. So…if you mean he'll be hurt, then disappear…no chance. Cena = Money. Hurt Cena doesn't put asses in seats when that is so important now-a-days.
Ron Gamble: FICTION. This is my first (non-Mathew Sforcina questioning) appearance on 411 in almost five years, and my first question is about John Cena? Man, what are the odds? Anyhoo, Cena is already injured, less than a month after WrestleMania XXIX, and he'll be working with Ryback and The Shield for the foreseeable future. I'm not sure about The Shield peoples, but in my extensive experience watching Ryback (including almost a month of Raw and two ppv's), he doesn't look particularly protective of his opponents. I don't wish ill on anyone, but I can't see Cena coming through unscathed.
Score: 0 for 1
2. WWE should hold more TV tapings in Europe & other international markets.
Big Mike Watters: FACT. Hell yes! For a publically traded company, with a supposed global reach…this is VERY important. WWE shows in Europe, Asia, South America, Australia…not only are you getting the ticket and merch revenue…you are bolstering ratings for whatever TV presence you have. Plus, overseas shows can only help the WWE Films division as well. More shows overseas.
Ron Gamble: FACT. Many moons ago, when there was an actual Monday Night War going on, I wrote about WCW taping shows in England in 2000, and how the crowd just seemed so much more lively than the domestic crowds they were facing in Dubuque, Iowa and Erie Pennsylvania. I suggested that WCW emphasize the "World" in their name, and start taping internationally, coming stateside about three or four times a year. While I wouldn't suggest that same business model for Vincey and company, they would do better to have an international taping once every three months or so, to show Americans how the foreigners feel about what we get to see on a somewhat-regular basis. Plus, it would give the wrestl– um, sports entertainers a chance to see other parts of the world, which would help to energize them, as well.
Score: 1 for 2
3. You are interested in the 30 minute Raw pre-show that will be carried on Yahoo!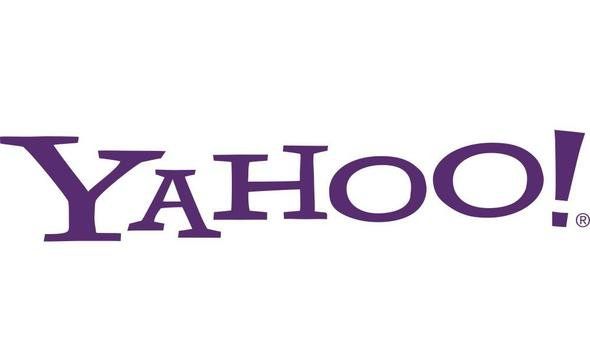 Big Mike Watters: FICTION. I say fiction only because I simply won't watch it. Who has time for that? Kids, maybe. Three hours is already too much it's being shown, and adding another 30 minutes doesn't appeal to me. Forget about the fact it'll most likely be much like the PPV pre-show…with maybe one match, and a bunch of commercials. Meh.
Ron Gamble: FICTION. I'm barely interested in the regular product as it is. I normally only watch Raw and Smackdown in the two weeks leading up to 'Mania. I've only watched the past few weeks to see how long they could keep my interest, and Monday I only watched Raw because I knew I was doing this column. Sorry, but my Monday and Friday viewing habits are away from USA and SyFy until March. Why would I care about a pre-show if I'm nnot watching the show itself?
Score: 2 for 3
4. NXT will return to US television in 2013.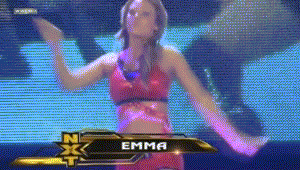 Big Mike Watters: FICTION. I really think that they were saving NXT in the US for when the WWE Network launched…but since that thing isn't getting off the ground anytime soon(ever, if I'm being totally honest), NXT will continue being broadcast elsewhere, but not here.
Ron Gamble: FICTION. From what I've read, the ratings weren't that great to begin with (except for the first season), and they're doing okay as an online show. For those reasons, I don't see NBC Universal bringing it back on any of their channels, and I don't see Vince forcing the issue with any real conviction.
Score: 3 for 4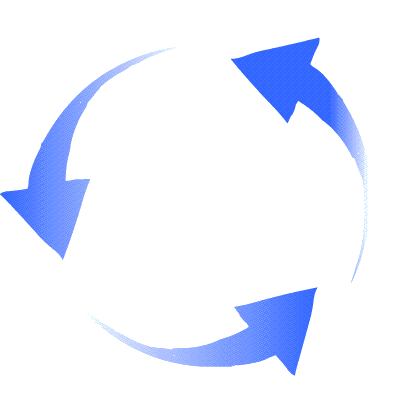 SWITCH!
5. The War Games match should make an appearance in WWE.
Ron Gamble: FACT. I'd love to see it, and I think they would do it right. It would be the one non-WM show that would get me back into watching the product on a regular basis. But, since Dusty Rhodes came up with the match while working for Jim Crockett in NWA, and not Pat Patterson or Vince himself, it won't happen. Vince will reap all the profits he can from showing past War Games matches online and on DVD, but he'll convince himself it's because of nostalgia, and nothing about the story-telling or the action.
Big Mike Watters: FICTION. WCW died many years ago. Let it be. WarGames wasn't that good a concept as it was. Maybe, MAYBE…
FACT. OK…do it ONE TIME around the push of some DVD, or maybe some kind of anniversary of something WCW related, and it'll be ok. But don't do it all the time, because really…it wasn't that good.
Score: 4 for 5
6. Impact Wrestling has been more interesting since leaving the Impact Zone.
Ron Gamble: FACT. See my answer to number two above, only substitute "Impact Zone" for "domestic" or "American," and "everywhere else" for "foreign" or "international." The Impact Zone was like the Disney crowds for WCW Worldwide tapings in the mid-1990's: they got in for free, and many people in the crowd had no idea when to cheer or boo. When you get fans buying tickets, it means they are there for a reason, and they are a livelier crowd, which can only get the wrestlers more involved with the show.
Big Mike Watters: FACT. I suppose so. They are going all in with the NWO angle…I mean Aces 'n' Eights angle…and you gotta admit that they are booking them correctly…so yeah. TNA found something good. For once. Plus the fans do seem more like the WWE crowds…there for the show, not because this was the building in between the Flume and Mr. Toad's Wild Ride.
Score: 5 for 6
7. Chael Sonnen should get into pro wrestling.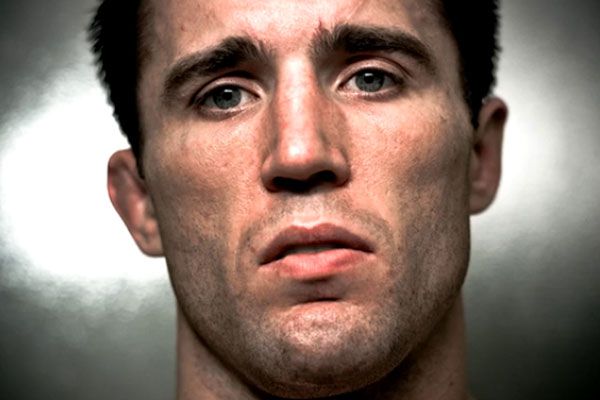 Ron Gamble: FACT. I will admit, I have very little knowledge of MMA, and had to look up exactly what Chael has done. Now that I know he has quite a history of amateur wrestling, both freestyle and Greco-Roman, along with the name recognition to bring non-wrestling fans in (I knew the name, even if I haven't seen him compete), I can see him starting somewhat high on the card before moving up to the main events.
Big Mike Watters: FICTION. Chael Sonnen should keep doing MMA, and stay away from Wrasslin'. I don't know too much about the guy, but I've never been much of a fan of the MMA guys who have tried. All it does is expose the WWE more than it should be, and hurts MMA's credibility.
Score: 5 for 7
8. You're interested in ROH's Border Wars iPPV taking place this weekend.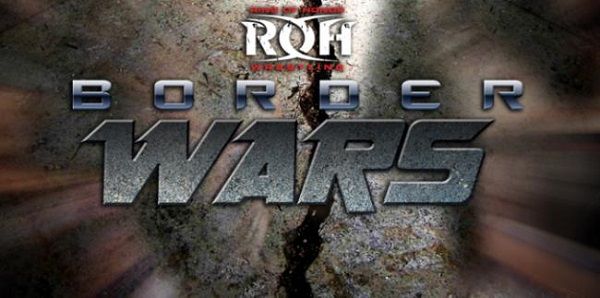 Ron Gamble: FACT. First off, I know the SCUM team will beat Jay Lethal and Michael Elgin, because ending Steve Corino's run in ROH so soon after bringing in everyone in the SCUM roster would make no sense at all. Other than that, though, I'm interested in just about everything else on the card. The BJ Whitmer/Rhett Titus match should do a lot to move Titus away from the "tag team wrestler" image he had with ANX and into a credible singles title contender, Mark Briscoe should do the same for Matt Taven, even though Taven already has a title Eddie Edwards vs. Taiji Ishimori should satisfy the Puro fans. Davey Richards vs. Paul London will bring great joy to everyone who enjoys dolphins that spit bees. ACH and Tadarius Thomas vs. The C&C Wrestling Factory will do wonders for my morale, and Mike Mondo will help Roderick Strong's face turn against a probably-leaving Mike Bennett. The only match I'm not looking forward to? Strangely enough, the main event.
Big Mike Watters: FICTION. Nope. And I coulda had tickets. Toronto is an hour away. Ring of Honor has blown it, if you ask me. I tuned into their show last week, and I saw Matt Hardy and Rhino wrestling a couple of guys…no. The champion is a tag team wrestler. I just don't care. I don't hate Ring of Honor…it's just not for me, and what I have seen looks a lot like basically a better funded indy show.
Final Score: 5 for 8
Now I kinda want to do an all-ROH Fact or Fiction with Gamble & Ari Berenstein. It's an absolute honor to have these vets back on the mothership, and I thank Ron & Big Mike for their participation! Let us know what you think about these topics down in the comment section, and we'll be back next week with more Fact or Fiction!
Remember to go to TigerFlashGames.com and play addictive, free flash games when you're bored at work, school, or whenever!
NULL