411 Fact or Fiction 11.22.12: Ryback, NXT Guys, Bully Ray & Brooke Hogan, More
November 22, 2012 | Posted by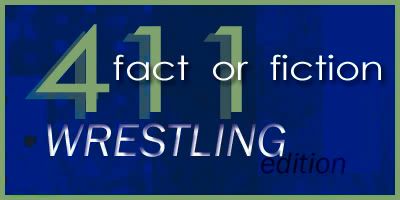 Hi, hello & welcome to 411 Fact or Fiction! I'm Steve Cook, and it's been another crazy week in the world of professional wrestling. Survivor Series took place on Sunday night, and it was highlighted by Ryback's WWE title challenge being spoiled by three gentlemen from NXT: Dean Ambrose, Seth Rollins & Roman Reigns. Cody Rhodes was forced to miss the show due to injury, but was replaced in the Team Foley vs. Team Ziggler tilt by none other than David Otunga. Rumors about the WWE Hall of Fame are in vogue this time of year, and a top rumored name (if his wife allows it) is Owen Hart. Over on Impact, Brooke Hogan was caught behind closed doors with Bully Ray. Scott Steiner is filing more lawsuits against TNA and Stephan Bonnar of UFC fame is apparently thinking about going into wrestling now that his UFC career is pretty much over.
I've invited two of 411's favorite contributors to discuss these topics. First of all, the co-host of the Ocho Fantasy Football Podcast and my Internet BFF… Trent Howell!
His opponent was in attendance at Survivor Series in Indianapolis, Indiana & can usually be found in various 411 pod casting chatrooms… Brandon Hodgson!
Questions were sent out Monday.
Participants were told to expect wrestling-related questions.

1. Dean Ambrose, Seth Rollins & Roman Reigns will be top stars in WWE.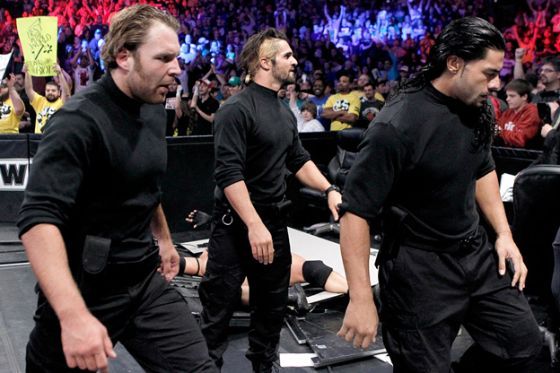 Trent Howell: FICTION. Let's look at each individually first. Rollins comes in with the same credibility that followed CM Punk and Daniel Bryan to the big leagues. The difference is that directly because of those two, the credibility is now actually credible. Yeah…Anyways, what I've seen in NXT/FCW and ROH has looked good. While that's limited exposure, he certainly has potential. Ambrose comes in a bit less known but still respected on the Indy scene. Again his NXT/FCW stuff has looked good, as did the stop start stuff with Foley earlier on. Reigns I probably know the least about, yet he may have the best case as he certainly has the pedigree that WWE looks for, and also has a WWE style look in many ways. However, the question asks if they will be top stars. I consider a top star someone who would not look out of place in a World Title match. It's highly unlikely that all the things go right for all three of them to achieve that in the WWE. That's just a fact. One? Yeah probably. Two? Maybe. Three? I bet all three have successful employment. But not everyone can be John Cena. And it's ok to be Kofi Kingston.
Brandon Hodgson: FACT. Ambrose and Rollins I think can be. I haven't seen enough of Reigns work to make a sound judgment on him but the other two yes. I have always been impressed by Ambrose's and Rollins' work. I could see Ambrose being the breakout star out of the 3 as he's really good on the mic and definitely has the look. Rollins could be really good as well in the future. It was certainly a surprise to many in the crowd in Indianapolis on Sunday when these 3 guys debuted. I'm sure many members of the IWC are happy to see Ambrose and Rollins debuting after seemingly waiting forever to see them called up from FCW.
Score: 0 for 1
2. Scott Slimmer is correct when he says that the great Ryback experiment is over.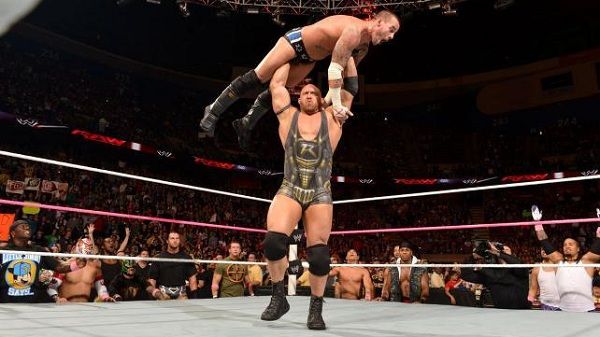 Trent Howell: FICTION. I'm tempted to say fact and argue that the experiment was successful, but that misses the spirit of the question. Ryback is playing a role that is a bit different from a lot of the stuff in today's WWE. I'll be the first to admit that. But it is working. He's got the look, and is playing the "Goldberg" role well. He doesn't look too out of place in the ring with guys like John Cena and CM Punk (I'd say that's a testament to them but everyone knows they are two of the best in the world period). And most importantly the crowd gives a crap. I don't know why ten thousand of the fifteen thousand in attendance are saying "Feed Me More". But they are. You asked for younger guys to get pushed. Be careful what you wish for. Ryback is making people money, and thus he will continue to feast.
Brandon Hodgson: FICTION. I'm not even sure as to how or why Scott Slimmer would bring this up in the first place. Why is the experiment over? Because he's had a couple losses on pay-per view? (Granted he didn't actually lose at Survivor Series) The so-called "Ryback experiment" is far from over. The WWE is in need of building young stars and Ryback will be a part of that. He's only 31 which in WWE terms is relatively young considering the age of some of the guys in the upper mid card. I'm not sure what Slimmer has, if anything, against Ryback but I feel that WWE has just scratched the surface in terms of building Ryback.
Score: 1 for 2
3. Pro wrestling should have more two out of three falls matches.
Trent Howell: FACT. Why not? They certainly have uses: First, much like a cage match or any other stipulation, with the right guys involved and the right program heading into it, a 2 out of 3 falls match can take a good match to great and a great match to epic. Second, everyone talks about Ric Flair doing sixty minutes on the circuit and all that. Many of those were 2 of 3 falls matches. They added an extra element of drama and a different way to finish the match than a standard bout which made the local challenger look even better in their loss, The same could still apply today to younger talent. Finally, they can elevate a championship when two guys have a competitive feud over a belt (say the US or IC) culminating in a 2 out of 3 matchup. With both guys putting it on the line in a back and forth contest, the belt looks better because of how hard they're working. When used correctly they add a nice element to a wrestling show.
Now that I've said all that, WWE is probably going to create a 2 out of 3 pay per view and I'm going to regret every word as I sit through a 3MB vs Prime Time Players multi fall cluster.
Brandon Hodgson: FICTION. I say this as only slightly fiction. They should use them but only as a feud ender. I don't really like the use of the match just to have it as a match, sort of like how WWE likes to use the Champion vs. Champion matches nowadays on Raw. One of my favorite matches in this form was the 3 stages of Hell match that Triple H and Austin had at No Way Out 2001 and for the purposes of that feud the match did end it.
Score: 1 for 3
4. David Otunga was an acceptable replacement for Cody Rhodes at Survivor Series.
Trent Howell: FACT. Why not? What started as a traditional Survivor Series match that had me interested in possibly spending some money ended up being a joke. I'm glad some of my favorites like Team Friendship (HellNo is a stupid name) the Rhodes Scholars and Mr Ziggles got paid out of the deal, but they screwed around with those teams so much that my interest in the encounter was nonexistent. My interest in David Otunga is nonexistent. Works for me. I'd actually be more upset if they put a bigger name in there. At least this way you know you didn't lose ppv buys by not announcing who it was beforehand! What, were people upset because they paid thinking there were getting Fandango? Otunga whatever, whoopty doo!
Brandon Hodgson: FICTION. 1 million times fiction. A good friend of mine on twitter said on Sunday night he'd be pretty upset if he had went to the show and found out that Otunga was the replacement for Rhodes in that match. I am surprised that the WWE didn't have someone who was a more suitable replacement for Rhodes in that match other than Otunga. The crowd in Indy crapped all over the announcement of Otunga as the replacement. I have never understood what WWE sees in David Otunga. Yeah, he has a decent enough look but that can't make up for the deficiencies that he has in the ring.
Score: 1 for 4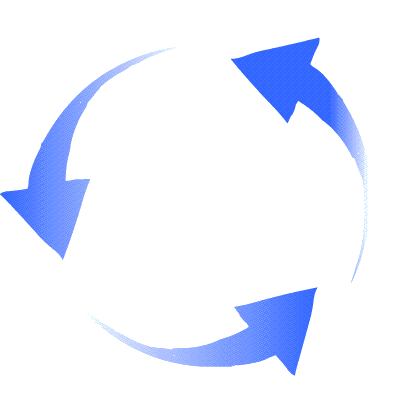 SWITCH!
5. Owen Hart deserves induction into the WWE Hall of Fame.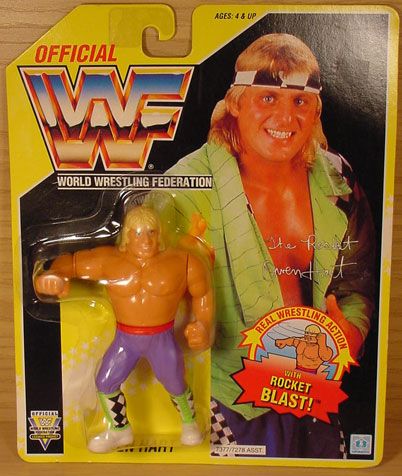 Brandon Hodgson: FICTION. I'll admit that I wasn't really a fan of pro wrestling when Owen was alive but after reading up on what I have on his career, I don't know if he has done enough to warrant being in the WWE Hall of Fame. I know the WWE Hall of Fame is a "Hall" in name only, especially when you consider some of the names in that are in it right now, but if we're treating the WWE HOF as a legitimate Hall then no I can't see Owen in.
Trent Howell: FACT. This is so much easier if Brian Pillman were in because I view them in similar ways. Simply put, they were the same style of worker, who both could make someone else look fantastic in the ring and were ahead of their times with their own move sets. Pillman was better on the mic but of course had his personal demons (resulting in a large part from a horrific injury) leading to his death. Owen's death was no fault of his own, and many feel possibly the direct fault of the WWE. I feel that Owen is looked back on through rose colored glasses and as someone who saw his work live when it was happening he was great but he wasn't elite. There's the cases for and against each and I think you're borderline with each. Until I realize that Koko B Ware is in the WWE Hall of Fame. No disrespect to Koko, but if he's in then both these two get in, for being innovators inside the ring if all other things are taken out of the equation. Further, I would go as far as to say Owen was the best worker of the Harts that I got to see. So yeah, he's in.
Score: 1 for 5
6. Bully Ray & Brooke Hogan make a good on-screen couple.
Brandon Hodgson: FICTION. Absolutely not. There is no argument that anyone can make for these two being a good couple. I know that as wrestling fans we're supposed to suspend reality a little bit when we're watching WWE or TNA or whatever pro wrestling company it may be but if anyone can give me a legit reason for these two being together I'd like to hear it.
Trent Howell: FICTION. I actually laughed out loud when reading this question. Sorry as much as I want to love this idea what I saw on YouTube was just horrible. And it was only one segment. And Brooke was talking She's not so good at that. Since I can't find any other evidence that such an on screen couple exists, I'm going with they are not a good couple because Bully should be the only one talking, be in every scene, and when he's not in a scene all the other characters should be asking where he is and talking about his awesome calves.
Score: 2 for 6
7. Scott Steiner's lawsuit against TNA will be successful.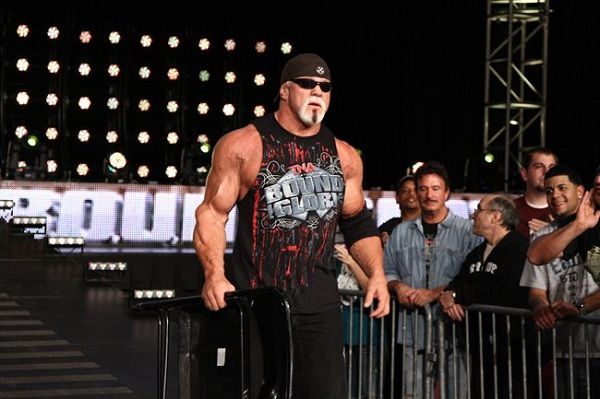 Brandon Hodgson: FICTION. I highly doubt it will be. If anything, the lawsuit that TNA has against him has a better chance of being successful. It's one thing to badmouth your employer when you're not working for them anymore. It's quite another when you decide to go on Twitter and basically rip everyone and anyone affiliated with running the company and/or booking what is seen on TV. While I can understand why Steiner would be unhappy with how things went for him in TNA, there are probably better ways to vent your frustration then by going on Twitter.
Trent Howell: FICTION. There's a few different lawsuits being bandied about in this story (as per usual) but I'm going to stick with the big dog. By my (admittedly insignificant) knowledge, to win the lawsuit; Steiner is going to have to prove that: A) Jeff Hardy was under the influence of a mind altering substance and B) TNA officials (namely Hulk Hogan) were aware of this intoxication and C) TNA officials then had Jeff Hardy compete with Scott Steiner in such a way that D) Scott Steiner was caused actual harm as a direct result of such competition. To put it blunt: If there's any way Steiner can actually prove all that, TNA is going to settle. We won't know the number. But he won't win the case so I'm using that as my out.
Score: 3 for 7
8. Former UFC fighter Stephan Bonnar would be successful in pro wrestling.
Brandon Hodgson: FICTION. I say fiction largely because there has not been a great history of guys transitioning from MMA to pro wrestling. Lesnar doesn't really count considering he was in WWE beforehand. Besides with Bonnar failing a recent drug test, we all know that the WWE won't even think about signing him unless he's totally clean. TNA maybe but certainly not WWE. While I could see the possibility of Bonnar being successful, I just don't think that it will happen.
Trent Howell: FICTION. First, I don't see Vince bringing him in. If we were talking about Matt Hughes or Chuck Liddell or Randy Couture it might be different because they've proven to sell pay per views. Bonnar to most people's minds is: "The other guy from TUF Season 1 finale with Forrest who keeps getting popped for substances" Even if that weren't a problem, Vince didn't create him and we all know how that works. TNA is with Spike and they and the UFC have a kerfuffle going on. Even if they did bring him in it would be as a sideshow and probably over in a couple months. There's most of the measure of being successful in pro wrestling gone. Sure he can work some Indy dates, and make some money. Teach MMA or whatever on the side. But that's not being successful in Pro Wrestling to the level I think most of us would set.
Final Score: 4 for 8
Trent & Brandon managed to get to fifty percent at the end. Lots of FICTION from Brandon, but sadly my goal of getting somebody to answer every question the same way remains unfulfilled. Perhaps next week! Thanks to Trent & Brandon for participating, and we'll be back next week with more Fact or Fiction. Happy Thanksgiving everybody!
Remember to go to TigerFlashGames.com and play addictive, free flash games when you're bored at work, school, or whenever!
NULL