411 Fact or Fiction Wrestling: Are You Surprised By The Recent Drama Between Paige & Alberto El Patron?
July 16, 2017 | Posted by
Welcome back to the latest edition of 411 Fact or Fiction, Wrestling Edition! Stuff happened, people loved/hated it and let everyone else know. I pick through the interesting/not so interesting tidbits and then make 411 staff members discuss them for your pleasure. Battling this week are 411's Kevin Pantoja and Jake Chambers!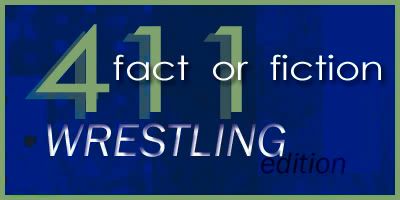 Questions were sent out Monday.
Participants were told to expect wrestling-related content, as well as possible statements on quantum physics, homemade pharmaceuticals, the Turtle Total Trip Theorem, pizza and hydroponics.
1. The recent drama between Paige & Alberto El Patron doesn't surprise you.
Kevin Pantoja: FACT – This is an unfortunate fact. From everything we've seen of Paige outside of the ring (Total Divas, interviews, etc.), she comes across as a young, immature girl. A relationship with a much older man like Alberto felt problematic from the start. Not because of the age difference as I've seen big gaps like that work, but because of Paige's maturity level. Again, I'm just basing it off what we can tell. Things progressively got worse as we've heard about several issues over time. Arguments, police involvement and what we've heard from Paige's concerned family members all made the most recent set of issues unsurprising. That soundbite was heartbreaking, but even sadder is that Paige wants to cover it up and defend Alberto. Everything about it sounds and looks toxic. She needs to nut up and get away as fast as possible before something unrepairable happens.
Jake Chambers: FICTION – I don't know these people. I don't really care about anything related to their personal relationship or whatever drama that may or may not go along with it. We live in a gross time of gossip culture that judges famous people for what they do in their private lives based on information we only know from innuendo and the social media telephone game. Paige is a beautiful young woman and a good wrestler, and Alberto Del Rio is a unique personality and fun in-ring performer. That's what I want to talk about, that's what I want them to be doing with their time. If this stuff about their personal life was part of the show, cool, let's get into it. Otherwise, we all should mind our own business. And yes, that includes the specifically repugnant comments I read across the internet, including right here on 411mania, any time a Paige story comes up. The woman was violated – criminally – when her videos were stolen and put online, that's one thing we know as a FACT. I didn't watch the videos and, seriously, fuck anyone who did. When they first came online it sure seemed like a lot of people shared my opinion on this, but now I'm in the minority because apparently it's fine to mock Paige for whatever she was doing in these videos… things that YOU were never supposed to see! But I guess because "fans" have judged Paige and Alberto as being a mess because of their personal lives – which you only know about from internet gossip, by the way – it must make them like feel it's okay to make fun of a woman, for what? Having sex with people? Whoopee. Can we talk about wrestling now?
2. AJ Styles winning the US Title at a house show was a great move by WWE.
Kevin Pantoja: FACT – I know some people will contest that he should've won the title on TV, but I disagree. Don't get wrong, it would've been cool to see it, but I really like this move. For one, it reminds me of days when titles changed hanged on house shows and gives them a sense of unpredictability. Second, considering they don't run TV or PPVs (except for that Network special where nothing happened in 2015) in Madison Square Garden anymore, this gave WWE its first noteworthy event in the historic arena in quite some time. Also, AJ Styles got to win a WWE Title in MSG. Think about that. The franchise of TNA and former IWGP Champion has not only found a ton of success in the WWE, including the WWE Title, but he won the US Title on WWE's hallowed grounds. Only John Cena and AJ Styles have ever won that title in MSG. That's exclusive company. The combination of history and shock value makes this a fantastic move.
Jake Chambers: FICTION – AJ Styles winning the US Title at a house show would be cool, but winning it at the MSG house show is like basically being at a C-level PPV. They've always treated house shows at MSG as a special event, and rightfully so, it's the 'Mecca of Sports Entertainment'. But a "great move"? I don't think it's telling the people who are going to house shows in Winnipeg or Sioux Falls that they're going to see a title switch, fans aren't that stupid. It's typical corporate East Coast liberal carpetbagger mentality, but whatever, because the house shows are awesome and are the last place left in the WWE where you can still experience the pure art of pro-wrestling at its finest, and that doesn't include hot-shot-ting titles no one cares about anyways.
3. You were surprised to see WWE include Dixie Carter on the recent WWE: 24 Kurt Angle special.
Kevin Pantoja: FACT – I was tempted to say fiction because in 2017, almost nothing in wrestle surprises me. Like I said, we just had a TNA guy win an NWA created title in WWE's home. We've also seen some wild stuff in recent years, like the returns of Ultimate Warrior and Kurt Angle, as well as the influx of indy and international talent. Still, seeing Dixie Carter of all people on the WWE Network was weird. I guess it just goes to show that, at this point, anything is really possible in wrestling.
Jake Chambers: FICTION – Surprised? Nah. I mean, Eric Bischoff, who once made it his life's mission to take down the WWF (and was possibly weeks away from making that happen) not only appeared on Monday Night RAW but become the actual storyline GM for years! Bret Hart, who I think legitimately wanted to murder Vince McMahon at one point, came back on the show and worked a match with Vince at a WrestleMania! Vince's estranged son Shane, the once heir apparent to the throne, finally came back to the WWE from exile is and now a regular weekly character again. Hell, Alundra Blayze threw a WWF title in a garbage can on WCW live TV and now she's in the Hall of Fame! These people should NEVER have been on WWE TV again, so those were legit surprises. Dixie Carter, no offence to her, but she was the like executive manager of TNA… we're talking about TNA here… so, like who cares? The WWE? She certainly wasn't ever spearheading any serious challenge to the WWE's position in the entertainment industry. Her biggest "impact" was as a performer on the show, and WWE has no problem bringing in performers from smaller promotions, so it's not surprising at all. Hell, I don't think Jeff Jarrett, CM Punk, Kazuchika Okada, Paige, Vince Russo, Connor McGregor, or President Trump would even be that surprising today. Vladmir Putin, a not-dead Eddie Guerrero, or aliens… maybe… but Dixie Carter? C'mon.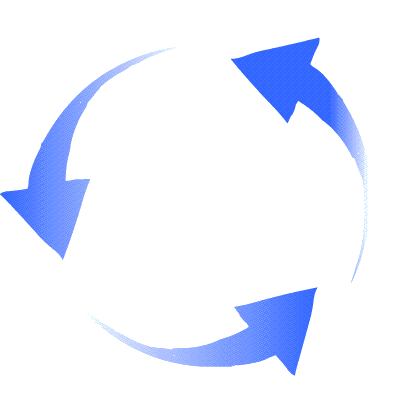 SWITCH!
4. You have very little interest in the Cena vs. Rusev flag match at Battleground.
Jake Chambers: FICTION – John Cena is one of the greatest wrestlers of all time, so I'm gonna be more than interested in whatever match he's having. Rusev, well, he's a bit dull, but okay, Cena will get a good match out of him, like he always does. Yeah, I get it, some people who write comments about stuff online are gonna be all "grrr, arghh" at anyone who claims to like Cena, and we've all heard the same arguments against him over and over, so save your breath. The reality we live in is that John Cena is one of the most popular wrestlers in the world – if not ever – and will continue to get opportunity after opportunity for probably the next 20 years in pro-wrestling, and every big match he's in is going to garner huge amounts of attention and debate, passion and excitement, and great in-ring action. I don't care what backstage insights into the "business" of pro-wrestling some fans think they have, it's pointless. I definitely therefore don't care what this "means" for the career of Rusev hypothetically in like 2 years, because right now he's in the ring with the greatest performer of his era, so enjoy it. In a few months when Rusev is in some shit feud with like Sami Zayn having 8 minute matches no one will ever remember hidden in the middle of some generically named PPV, he'll be wishing he could "job" to Cena again in another epic match… and so will all of you.
Kevin Pantoja: FACT – If the topic could've said zero interest, I'd have said fact to. It's a damn shame too, because I absolutely LOVE Rusev. He should be in Jinder's position right now. I also happen to enjoy John Cena and looked forward to his return. But this overdone USA vs. Evil foreigner gimmick? No thank you. I loathe these angles. The WWE is a global company. When they go overseas, why should fans boo a guy who simply doesn't like America? It's such a cheap way to build a feud, and is especially disappointing when Rusev is so much more than a guy from Bulgaria. I didn't like these stories when it involved Lex Luger and Yokozuna and I don't like them nearly 25 years later.
5. You like that WWE is allowing Pete Dunne to defend the WWE UK Title on an ICW show in late July.
Jake Chambers: FICTION – LOL, the WWE UK Title! The whole UK "division" is like the new GFW, especially now that the GFW has miraculously been legitimized. What they ever planned on doing with that title is beyond me? Did anyone really believe they were really gonna make a whole new show starring wrestlers your average wrestling fan had never heard of? They can't even fit Chris Hero, one of the greatest wrestlers alive, onto their regular programming. So yeah, they might as well go ahead and just abandon that belt now. I mean, how far away are we from Tye Dillinger winning the UK Title on an episode of Main Event taped in like Pittsburgh anyways? One year? Two? Regardless, the WWE's got a ton more to worry about when it comes to titles, like how the supposed best wrestler in the company AJ Styles is the lowly US Champion while jobber Jinder Mahal is the WWE Champion. The Miz and Dean Ambrose are still in their go-nowhere feud over the IC Title, while absentee Brock Lesnar is continuing on as Universal Champion. The Cruiserweight "division" is horrible, Naomi and Lana are fighting over the Women's title on Smackdown, and the tag team divisions (as usual) are more about comedy than wrestling. These are major issues, while that UK Title is a joke.
Kevin Pantoja: FACT – Lots of facts this week. Sure, I'm all for this. It's a great idea. As WWN Champion, Matt Riddle has defended the title in nearly every WWN promotion. As WWE UK Champion, why not have Pete Dunne, or whoever holds the title, defend it around the UK? It shows off some of WWE's willingness to work with smaller promotions, while giving those companies a big, notable match to sell. Since they've worked with PROGRESS and RevPro in the past, I'd be all for Dunne defending it there too. Especially with his recent PROGRESS promo saying he wouldn't defend their title until September, maybe he can defend the WWE UK Title there in August.
6. What's your level of excitement for the Mae Young Classic?
Jake Chambers: 0 out of 10 – If this was a measurement of my interest level, then sure, it would be a 10, but "excitement"? C'mon, I'm not excited for this? I'm not even sure how hyped I'd get for a time-spanning tournament of the 32-greatest women wrestlers of all time. I'm just being honest here, women's wrestling is good, can be and has been great at particular times in the past, but in general it has made up a pretty small percentage of my pro-wrestling watching in what has been a long and extensive fandom. I mean, is that crazy? Does that make me some kind of old fashioned, chauvinistic asshole? Well, I don't know what else to tell you, because I love women… "some of my best friends are women", etc. But that doesn't mean all of a sudden women's wrestling is super exciting to me. I also don't find the WNBA, the UFC's women's divisions, Serena Williams matches, or Wonder Woman particularly exciting either, even though I watch the NBA, UFC, pro tennis and super hero movies pretty religiously. Look, maybe I'm exaggerating a bit, but I'm really not that excited. First of all, this is being produced by the WWE, so right there it's only got like a 25% chance of being good, and a 5% of being awesome like the CWC or UK Tournaments. Secondly, we're talking about a lot of performers here who are probably pretty unfamiliar with each other, so I have no clue if randomly throwing them together will automatically just make good matches, even without the WWE's production interference. And finally, this IS women's wrestling so WWE is running uphill here – it's a men's company, run by men for an audience of men. However, just like everyone else, I'm glad the WWE is providing this opportunity and I'm open to loving it and watching women's wrestling every day forever if it's amazing. But I'm not gonna re-write history, after all the women's wrestling I've seen over the years, to now get excited for this particular tournament. It's interesting, but it's not exciting.
Kevin Pantoja: 7 out of 10 – Honestly, I wanted to be more excited for this than the Cruiserweight Classic. I've always enjoyed women's wrestling when done right and a lot of the names in this sounded good. I'm a huge Evie/Dakota Kal fan and will watch purely for her. The addition of Kairi Shane, Kay Lee Ray, Tessa Blanchard and Toni Storm only added to my excitement. There are a few things holding me back from going all in. The format in which the episodes are being released (four episode dump at a time) could just be WWE trying something new or a sign that they're not as invested in it as the CW and Nixon Newell's injury hurts too, as I was looking forward to her inclusion. Still, it should be fun.