411 Fact or Fiction Wrestling: Bryan to Main Event Mania?
February 19, 2015 | Posted by
Welcome back to the latest edition of 411 Fact or Fiction, Wrestling Edition! Stuff happened, people loved/hated it and let everyone else know. I pick through the interesting/not so interesting tidbits and then make 411 staff members discuss them for your pleasure. Battling this week: First up is Kevin Pantoja! He battles Steve Cook!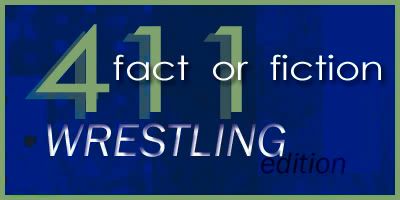 Questions were sent out Monday.
Participants were told to expect wrestling-related content, as well as possible statements on quantum physics, homemade pharmaceuticals, the Turtle Total Trip Theorem and hydroponics.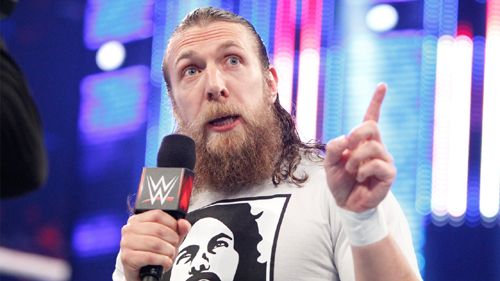 1. No matter the outcome at Sunday's Fast Lane PPV, Daniel Bryan will end up in the WrestleMania main event.
Kevin Pantoja: FICTION – My heart says Fact very hard but my brain says fiction. I feel that the WWE is dead set on Roman Reigns vs. Brock Lesnar. Even if Daniel Bryan goes out and has a fantastic match with Reigns at Fast Lane, I don't see that changing. Steve Austin said it best on his podcast when he brought up the fact that in a lot of fan's eyes, Roman Reigns hasn't paid his dues the way that a lot of guys have. It's why they love Bryan, Dolph Ziggler and the guys who made their name killing themselves on the Indies. I get the sense that the plan is for Bryan to get a great and grueling match out of Reigns in the hopes that the fans will accept him. I expect Reigns to go over and for Bryan to shake his hand post match, to show respect with the thought that the fans will follow suit. Bryan will still be involved in something high profile at WrestleMania, but I'm not sure what.
Steve Cook: FICTION – I am of the opinion that Roman Reigns will be in the main event of WrestleMania and Daniel Bryan's role here is to make him look good heading into it. That seems to make sense to me. The idea of a three-way with Lesnar/Bryan/Reigns doesn't really appeal to me, but after talking with the Penguin for a podcast that'll be up soon on offtheteam.com (cheap plug), I could get down with a Lesnar/Bryan/Reigns/Rollins Fatal Four-Way. I just think that this is Reigns' year, and I don't see WWE changing their mind on that. I wouldn't mind being wrong.
2. Monday's edition of Monday Night Raw was an effective go home show for the Fast Lane PPV.
Kevin Pantoja: FACT – his was a fact during the show but it became a resounding fact during the closing segment. The go home show is meant to entice me to want to buy the upcoming Pay-Per-View and the way the show ended absolutely did that. The idea of Daniel Bryan vs. Roman Reigns is very fresh, so I was already looking forward to it but their brawl to close the show sold me 100%. Obviously that was the big selling point but the rest of the card was well built throughout the broadcast. We got the announcement of the Intercontinental and Tag Title matches, while Dean Ambrose spent the show trying to get Bad News Barrett to sign the contract. That may have been a bit ridiculous but it was enjoyable and is a good match on paper. John Cena finally mentioned that the US Title is on the line in the build for that match. Paige saved what could have been a disastrous angle with a short and sweet promo. Lastly, the Triple H/Ric Flair segment was a better use of Flair than we've seen in a long time. Nearly everything made me more excited for Fast Lane, which means it did the job it was supposed to.
Steve Cook: FACT – It wasn't a perfect show by any means, but I thought Raw did a solid job of setting up the matches for Fastlane. Bryan & Reigns had matches with Big Show & Kane & had good interaction with each other. Bryan talking during Reigns' match & stealing his thunder afterwards, and then Reigns causing Bryan to get DQed, followed by a good pull-apart brawl between the two. Cena & Rusev had time to do their stuff. Star finally turned on Gold Dust. Ambrose made Barrett sign a contract. The tag title match got some build. Paige was in a towel to build the Divas title match. They made sure each match got some kind of attention and you knew there was a show on Sunday. They haven't always done that.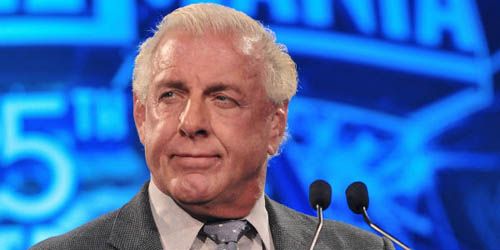 3. You have no interest in a Ric Flair hosted podcast.
Kevin Pantoja: FACT – I happen to be a big fan of podcasts. I listen to multiple podcasts consistently, including Talk is Jericho and Steve Austin's. They're addicting, but I don't see myself being into this. Ric Flair is a bit off his rocker and tends to ramble on for too long in a lot of interviews. Imagine how much he would ramble off topic if he was running the show. Granted, some things might actually be more entertaining because of how crazy Flair is, but I think for the most part those gems would be hard to find in a sea of absurd rants from a senile old man.
Steve Cook: FACT – It's not even a Ric Flair fatigue thing, it's a "I don't really listen to podcasts thing". I mean, I'll catch an Austin show if I hear there's a good guest, or the occasional JR, Jericho or Cabana show for the same reason. But with WWE Network & Netflix taking up the free time I have from work, I really don't have time to listen to podcasts these days. I'm not really sold on Flair being the type to be a good interviewer either…every show would probably end up with him telling the same stories he's been telling the past twenty years. Which would have been the best thing ever thirty years ago.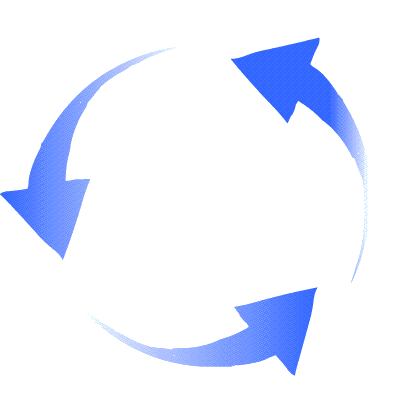 SWITCH!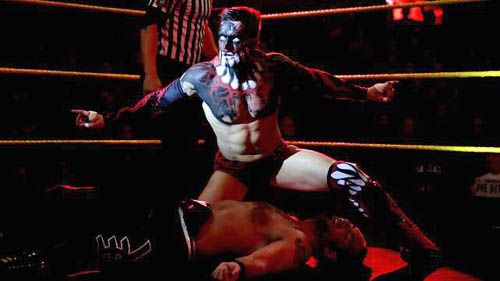 4. Finn Balor has the biggest star potential of anyone on the NXT roster.
Steve Cook: FACT – I don't think Balor is the most talented wrestler in NXT. I'd rate Zayn & Owens over him fairly easily. But his presentation is the best & I think it's something that could translate well to the regular WWE shows. The main problem is his height, but I'd like to think that guys like Rey Mysterio & Daniel Bryan have made that less of a problem for people. I like him busting out the paint for special matches, the music & entrance are on point, and he's carried himself well in interviews. Kid's got a ton of potential.
Kevin Pantoja: FACT – Man, this was insanely tough for me. I really do feel that both Sami Zayn and Kevin Owens have potential to be mega stars. Owens as a beastly heel and Sami as the best babyface this side of Daniel Bryan. However, after seeing Finn Balor's entrance at R Evolution and his matches since then, I'm sold that the man has the "it" factor. Something about him just screams mega star. Because of the way that he came over and quickly adapted to the WWE style of working, I feel that he will do very well once he transitions to the main roster. He has moved quickly through NXT and is now the number one contender, and I don't expect him to be down there for long. He's someone, along with Zayn, that I don't think the WWE will be able to mess up. I feel that they, like a Daniel Bryan, can overcome and become big stars.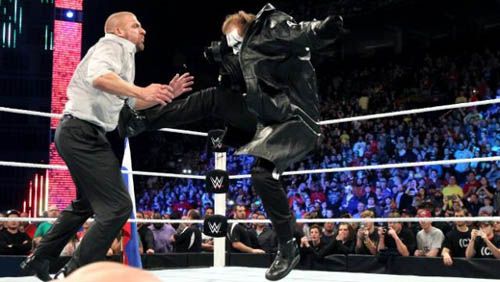 5. The Triple H vs. Sting confrontation at WWE Fast Lane will likely disappoint.
Steve Cook: FICTION – It depends on what people are expecting. I think what we're expecting is something along these lines:
-Triple H comes out to his music
-Triple H talks
-Sting comes out to his music
-Triple H talks
-Sting talks
-Triple H talks
-Sting hits Triple H with a move
-Sting stands tall
Triple H could get the move in if they feel like doing it that way. Legend booking is kind of hard to screw up because fans are inclined to cheer for the old guys no matter what. Sting could walk out to the ring on Sunday, fart into the microphone & walk off, and people would pop for it. It's gonna be tough for this to disappoint.
Kevin Pantoja: FICTION – This all depends on what you consider a disappointment. If you're going in expecting this to be some earth-shattering altercation then I'd say you will be disappointed. I just see this being a relatively fun segment where Triple H bashes Sting for a bit, before he makes a cryptic appearance and agrees to a WrestleMania match. I don't think they'll get very physical, as I see them saving that (sans Survivor Series) for WrestleMania itself. I think this will be a surprisingly good Pay-Per-View and this confrontation should only add to it. The only way I think I could find myself being disappointed is if Sting doesn't show and we get now or Fake Sting again.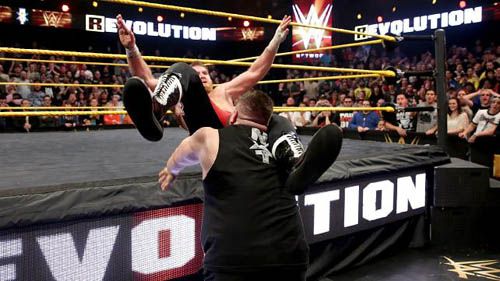 6. WWE should add an NXT Title match to the WrestleMania card.
Steve Cook: FACT – This has been a popular idea at various IWC outlets for the past few weeks & has been gaining a lot of momentum. I'm not of the school of thought that it will actually happen, so I'm not getting my hopes up. But the question here is not "will they add the match", it's "should they add the match"…and my opinion on that is absolutely 100% yes. NXT talents like Kevin Owens, Sami Zayn, Adrian Neville & Finn Balor definitely deserve a spot on the WrestleMania card & the payday that it would entail. NXT is the best weekly wrestling program that WWE produces at the moment, and if the ECW guys deserved a slot at WrestleMania 23, the NXT guys definitely deserve a slot at WrestleMania 31. Also, since the WM crowd is generally a "smart" crowd that takes to the NXT style & the type of workers that are currently showcased there, they'll get a good reaction.
Kevin Pantoja: FACT – Man, these were some absolutely tough choices this week. Here's another situation where I'm kind of torn. Part of me wants to echo Triple H's statement that having NXT Title matches only on NXT shows keeps it special. But, a bigger part of me is a fan and as a fan, I want to see the best possible WrestleMania. The way to do that is to feature the best thing that the WWE has going, which is the NXT brand. Whatever combination of their top stars we would get would almost certainly steal the Show of Shows. Finn Balor, Kevin Owens, Sami Zayn and Adrian Neville can all deliver and don't seem to shy away from the big stage. The only issue, besides what Triple H mentioned, that I could see with this, is that the main roster would almost undoubtedly overshadow the main roster guys, which may not be a good thing. Though, it could light a fire under anyone who goes after to try and top them. Regardless, as a viewer I'd wanna see this.