411 Fact or Fiction Wrestling: Should Jinder Mahal Win The WWE Title at Backlash?
May 20, 2017 | Posted by
Welcome back to the latest edition of 411 Fact or Fiction, Wrestling Edition! Stuff happened, people loved/hated it and let everyone else know. I pick through the interesting/not so interesting tidbits and then make 411 staff members discuss them for your pleasure. Battling this week are 411's Ken Hill and Wyatt Beougher!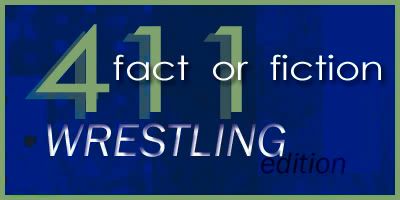 Questions were sent out Monday.
Participants were told to expect wrestling-related content, as well as possible statements on quantum physics, homemade pharmaceuticals, the Turtle Total Trip Theorem, pizza and hydroponics.
1. Jinder Mahal Should Win The WWE Title at Backlash.
Ken Hill: FACT – The key word, as it seems to be with a number of these "Fact or Fiction" questions, is SHOULD. If Vince, The H's and company are so adamant about capitalizing on the rapidly growing wrestling market in India, then having a Punjabi superstar (even if by way of Calgary) win one of their top championships would be considered a good PR move, and even more so if he were to somehow hold onto it come WWE's next big tour of India this September. However, WILL he win? That remains to be seen, as his buildup as a threat to the championship has been overall solid, but has garnered a rather tepid reaction, outside of the usual "USA" chants we 'Mericans chant at just about anyone in WWE who doesn't use 'Merican English as a first language. Then again, last year at Backlash Vince pulled the trigger on AJ Styles (TNA born-and-bred, mind you) by putting the championship on him, so who's to say Vince won't do something even more unforeseen by having perennial jobber Jinder take the gold?
Wyatt Beougher: FICTION – Had Mahal not wrestled AJ Styles on Tuesday, I might have gone FACT on this one, but when the challenger for your top title can't have a match that's better than average with the best wrestler in the world in spite of said wrestler's best efforts to make it a good match, I think it would be a mistake to put the title on someone so clearly limited in the ring. Sure, this is WWE and being a character is more important than in-ring ability, but while Jinder's character has improved by virtue of at least having some consistency and motivation, it's still not Enzo Amore in NXT good, where it can cover up his extremely limited abilities in the ring. I know Randy Orton isn't exactly setting the world on fire as WWE Champion, but the right move here is to keep the belt on Randy until Money in the Bank, where he can lose it to Rusev, a guy with actual personality and in-ring ability who is ready to make the transition to the next level.
2. What is your current level of excitement for Saturday's NXT Takeover event?
Ken Hill: 7 out of 10 – It's late on Tuesday as I type this, and there's no Black, McIntyre or Strong to be found on the card. BLASPHEMY! BLASPHEMY, I SAY!…but in all seriousness, it is a solid card, between what should be a frantic, physical triple threat for the Women's Title, a hard-hitting ladder match with #DIY and the AOP, and Roode vs. Itami for the heavyweight gold. A couple more matches and it'll be an solid 8, 9 tops. Bound to be a overall interesting weekend in Chicago.
Wyatt Beougher: 7 out of 10 – Looking at the card for Takeover, there isn't a match that's advertised that will be actively bad, and there are at least three that should be very fun. Hideo Itami is finally challenging for the NXT Championship after an eternity on the shelf due to injuries, and he's doing it in Chicago, the home of a very popular ex-WWE Superstar who happened to steal his finishing move. I'm not sure Itami winning is the right move, but there's at least enough intrigue in this match that a Go 2 Sleep near fall will provide a great deal of drama. Asuka vs. Ruby Riot vs. Nikki Cross also falls in the "should be very fun" category, and I'll be honest and say that I'm glad Ember Moon was removed from the match. I'm not happy about her injury, but she has failed to connect with fans in the way that NXT's booking has set her up, so I think a month or so away from the spotlight should give her a chance to refocus and actually develop a character beyond "she's a werewolf, maybe?". The three remaining women should put on an enjoyable hard-hitting affair. The ladder match between #DIY and the Authors of Pain has basically set up #DIY to finally unseat Paul Ellering's monsters, but I also wouldn't be surprised to see NXT flip those expectations and have the big guys win. Regardless of the outcome, #DIY are going to do everything in their power to make the match awesome, and AoP are certainly athletic and strong enough to make this match a classic. I'm not particularly invested in Tyler Bate vs. Pete Dunne, especially since the build to it has been "hey, remember these guys from the UK tournament?", but it should be a well-wrestled match that *should* showcase more of the European style. And Roddy vs EY should also be a decent match at worst, and it's a matchup I don't remember happening when both guys were in TNA (and even if it did, that was a decade ago, so it wouldn't be much of an indicator as to how a current match would turn out), so I'm curious to see how well they'll work together. This show might not have the excitement level of an NXT show during the Four Horsewomen/Owens/Balor/Joe/Nakamura/Asuka eras, but it's still the show I'm most excited for this weekend.
3. At Extreme Rules, Seth Rollins vs. Samoa Joe vs. Finn Balor vs. Bray Wyatt vs. Roman Reigns will take place, with the winner receiving a Universal Title shot against Brock Lesnar. Samoa Joe should win this match and get the title shot.
Ken Hill: FACT – You're using that pesky word again, Larry. The switch in face-heel dichotomy would be interesting with Rollins versus Lesnar, but I can't imagine the result would turn out any different than before. Balor versus Lesnar is too good to burn up right away and best saved for a date down the line, or maybe even at next year's Royal Rumble, plus he's got Wyatt on his plate at the moment. Same goes for Wyatt as far as he and Balor go, plus I don't think fans were nearly as enthused at the idea of Bray vs. Brock like they would've been a year ago. The Beast Incarnate vs. The Samoan Submission Machine is an absolute, brutal masterpiece of a match I could certainly get behind. That being said, though, it's looking more and more likely that they'll go with Roman to win, only to have Strowman make a miraculous Cena-like recovery and return to cost him his opportunity much like Roman did earlier in the year, have BRAUN wreak his vengeance on Roman, which will then set up Strowman versus Lesnar for SummerSlam.
Wyatt Beougher: FICTION – This is a FICTION with a caveat – if they're looking for someone to take the title off of Lesnar at "WWE Jerry Lee Lewis Song", then by all means, have Joe win and give the belt to a monster who is actually there every week. But if you're just looking for someone to lose to Lesnar, then there are better options than Samoa Joe, specifically either Bray Wyatt or Roman Reigns. Whereas a loss to Lesnar this early in his main roster career would almost certainly start Joe down the path he followed in TNA, where he was an occasional main eventer and poorly booked main champion but his talents were mostly wasted, both Reigns and Wyatt would make better job fodder for Lesnar. In the case of the former, if they actually want to try to make him a face, they need to make him sympathetic, and while "guy who can't beat Brock Lesnar" doesn't really do that, "guy who can't beat Brock Lesnar and is actually emotionally bothered by it instead of being a smug, aloof doofus" followed by "guy who trains his ass off in the build up to WrestleMania for the biggest match of his life against the guy he can't beat" would certainly do more to get Reigns to where WWE either wants him to be or continues to mistakenly believe he is. I should probably point out here that I have no idea if Reigns could actually pull that character off, because we haven't seen any inkling of that yet, but it feels like a better path than whatever WWE has planned. In the case of Bray Wyatt, it's the simple fact that he's already been basically ruined by nearly four years of mostly awful booking, so at this point, a loss to Lesnar at a throwaway summer live special isn't going to do as much damage to him as it would to Joe. Plus, as a huge Wyatt fan, getting to see him actually win matches and look like a legitimate threat prior to losing in a big match is about the only joy I get from his booking since he lost that first major feud with Cena in 2014. So while I think Joe winning the title shot would be a good idea if he was actually going to win the title from Lesnar, I firmly believe WWE is building to Brock/Roman at WrestleMania, so I have to go with FICTION here.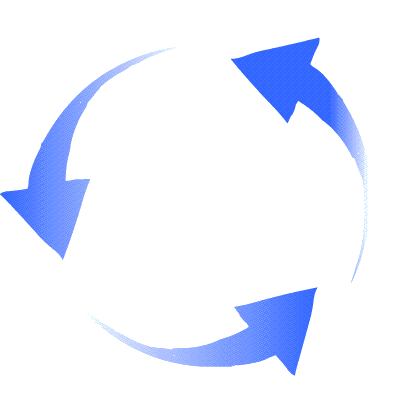 SWITCH!
4. There will be at least two title changes at NXT Takeover: Chicago.
Wyatt Beougher: FICTION – It's certainly possible, as I think NXT's booking has left enough uncertainly that we could realistically see all four titles that are being defended change hands, but realistically, based on title changes in the Takeover/WWE Network era, I think it's far more realistic that we only see a single title change. That's one of the areas where NXT has really been able to differentiate themselves from the main roster, as we have been conditioned by the main roster booking to only expect title changes to take place at live specials/PPVs (with the occasional rare exception). NXT flips that on its head, and when it looks like the most obvious title change in the world (I'm looking at you #DIY vs. AoP), the champions retain, only to lose the belts at a taped show down the road. There have been several Takeovers where I expected there to be multiple title changes and we only got a single one, so while I do believe it's possible that there are two or more at Takeover: Chicago, I just don't think it's going to happen.
Ken Hill: FICTION – A tentative one, though. Asuka's most certainly not losing here, and #DIY could very well come away with the titles in the ladder match since it doesn't involve actually trying to pin one of AOP's two hulking beasts and would leave things open for a more finite conclusion to their feud. The tentativeness comes from the Roode vs. Itami match. On the one hand, if it's true that WWE wants to get Itami up to the main roster sooner than later, then it would certainly behoove them to have a NXT heavyweight title reign on his resume for the commentators to bring up endlessly. At the same time though, they certainly wouldn't want to cut Roode's legs out from under him while his "Glorious" persona has been gaining so much steam since his arrival and NXT title victory. I think Itami will have a title win at some point, but it won't be this Sunday.
5. What is your current level of excitement for Sunday's WWE Backlash event?
Wyatt Beougher: 4 out of 10 – Whereas everything on Takeover: Chicago should be at least watchable, Backlash has two matches that I'm really excited for (AJ/Owens and Nakamura/Ziggler), three that I hope are decent (Usos/Breezango, English/Dillinger and Zayn/Corbin), and three that I don't really care about at all (Orton/Mahal, Harper/Rowan, and the women's tag match). I think that last category is probably the most damning one, as I've made no secret my love for both the Wyatt Family and women's wrestling, yet Smackdown's booking, which had been so good at reclaiming lost talents in the wake of the brand split, has taken a page out of RAW's book and threw one match together at the last minute and made the other one basically so inconsequential that it's nothing more than an exhibition. "Hey look, we have six women in our division – let's get them all on the show!" I think the worst part is that Harper was one of those guys who seemed like the brand split would be perfect for him, as he's very talented but has basically been lost in the shuffle as either a follower of Bray Wyatt or a directionless midcard guy. Now, with Wyatt on Smackdown and Mahal the number one contender with Rusev waiting in the wings, Harper has basically been relegated to an afterthought, and I can't imagine this match with Rowan is going to do anything for whichever man wins. /tangent At any rate, Smackdown has surprised me before with events that were better than they had any right to be, so perhaps Backlash will be one of them, but going into this one, I'm just not particularly excited for it.
Ken Hill: 8 out of 10 – 6 for my excitement, plus 2 for my curiosity, particularly when it pertains Orton vs. Mahal for the WWE Championship, for the reasons I stated above. Owens versus Styles is bound to be a great match and the definite MOTN, along with Nakamura's big debut against Ziggler, and the rest of the card looks overall solid, what with Breezango getting a night in the tag title limelight, plus Harper versus Rowan, Dillinger against English, the ladies' 6-woman tag, and Corbin vs. Zayn. Like I said, bound to a fun weekend for the Chicagoans.
6. Superstar Billy Graham recently stated that Triple H will face and put over Finn Balor at Summerslam; you have no desire to see this match.
Wyatt Beougher: FACT – On paper, Triple H putting over a young(ish) talent at a major show seems like a good idea, but it hasn't exactly been bulletproof since WrestleMania XXX. Admittedly, Bryan's injuries derailed any rub he got from beating Triple H, but he's also put over Roman Reigns and Seth Rollins at successive WrestleManias and that did almost nothing for either man's career. At this point, I'm just not sure that the months of verbal and physical emasculation from both Trips and Stephanie leading up to and after the event will actually be worth any rub Balor would get from it. Balor has a cool entrance and is damned good in the ring, something he was able to remind fans of when he went up against Reigns on Monday night, and realistically, that should be enough to get him over with a large portion of the fans. Balor is no Undertaker, but Taker is another guy who had a really cool entrance and was pretty awful on the mic, yet the right booking managed to make him into one of the most over Superstars in WWE history. I doubt Balor ever makes it to that point, but with the right booking, I think he could be a legitimate main eventer for the next handful of years. Unfortunately, I don't think a prolonged feud with Triple H leading up to Summerslam is the right booking, even if Balor does end up going over.
Ken Hill: FICTION – Why not? Finn has what's been shown to be a tangible student-mentor relationship with Triple H since his arrival and upbringing in NXT, which could easily be shifted into a storyline where Trips feels disappointed that another of his protégés has proven to be "fragile" in his mind, what with Finn winning and surrendering his first WWE championship within the span of a day, and thus Trips resumes the role of "Destroyer" to clear his company of the supposed failure in Finn. Even if it does end up being a rehash of the Rollins-Triple H feud, it tempers the notion of putting the belt back on Balor right away, we get a big marquee match at SummerSlam, and the endgame results in Finn getting even more over with the audience, and keeps the ball rolling towards his eventually regaining the Universal Championship, possibly at WM 34. I don't see a problem with that.