411 Fact or Fiction Wrestling: Was The Hardy's Return The Best Part of WrestleMania?
April 9, 2017 | Posted by
Welcome back to the latest edition of 411 Fact or Fiction, Wrestling Edition! Stuff happened, people loved/hated it and let everyone else know. I pick through the interesting/not so interesting tidbits and then make 411 staff members discuss them for your pleasure. Battling this week are 411's Steve Cook and Jeremy Lambert!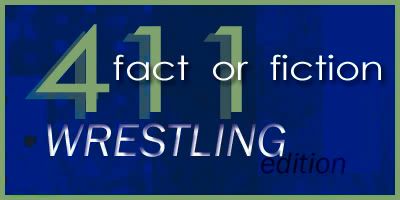 Questions were sent out Monday.
Participants were told to expect wrestling-related content, as well as possible statements on quantum physics, homemade pharmaceuticals, the Turtle Total Trip Theorem, pizza and hydroponics.
1. The Hardy Boys return was the best part of WrestleMania 33.
Steve Cook: FACT – It's a tough call. Undertaker's retirement will probably end up being the most remembered part of the show. AJ Styles & Shane McMahon had the best match of the night in my estimation. Stephanie McMahon went through a table. John Cena & Nikki Bella got engaged. But I think the most universally accepted & applauded part of the evening was the return of Matt & Jeff Hardy to WWE. A lot of us thought it was possible until the addition of the ladder match stipulation, but we weren't sure until the New Day came out to introduce them. And everybody watching in the stadium and at home lost their minds. It's always nice to see old friends return home, right? There was a point in time where the idea of the Hardys returning to WWE television would have made me sick to my stomach, but I've gotten over that. It's great to see Matt & Jeff back in WWE and hopefully they'll have a good run there.
Jeremy Lambert: FICTION – I loved the return. It wasn't a "retired guys come back and make full-time guys look like idiots" segment. It was a nostalgia act returning to a full-time position and immediately being a big deal. Pretty much what Jericho's returns have been. That said, it wasn't the best part of Mania for me. AJ Styles being the best wrestler in the world and securing his first WrestleMania victory was the best part for me. As someone who has watched AJ from the beginning, it was….phenomenal….to see him deliver at Mania against a guy very few thought he could deliver with. And, to Shane's credit, he pulled out all the stops to make the match memorable himself.
2. You are excited for next week's Superstar Shakeup.
Steve Cook: FACT – You had to know something like this was coming. Almost every year during the original brand extension there was a draft or a draft lottery where a certain number of wrestlers would switch brands to shake things up and give people new things to do. It definitely seems like both shows are starting to run out of things for certain people to do. When was the last time New Day feuded with anybody? What will Charlotte & Alexa Bliss do now that their runs on top of the Raw & SmackDown women's divisions have come to an end? It's time to shake things up, as Vince McMahon said. Now we get to speculate over what will happen for the next few days, and there's nothing we enjoy more than engaging in speculation. In the past people would typically flip out because all of the good people would go to Raw while the other brands would get the leftovers. That might happen again this year, but I think the value of having new people to work with makes up for losing top guys. And since USA also airs SmackDown now and wants top names on that show too, they won't be left with nothing.
Jeremy Lambert: FACT – The brand split has been a good thing for WWE as it's allowed certain talent to shine, but it's also shown the lack of depth in the roster. This is most true in the women's in tag team divisions. While I'm sure main event guys will get switched around, allowing for some fresh matches, I'm most excited to see what they do with the women's and tag divisions. My guess is that Charlotte and Alexa Bliss switch places, and I definitely see New Day heading to Smackdown There are a lot of possibilities and I hope WWE makes the most of it. If nothing else, we're going to see Daniel Bryan and Kurt Angle interact and negotiate trades.
3. While they made their debut on Raw, The Revival will work out better on Smackdown.
Steve Cook: FICTION – The idea that SmackDown is where underutilized talents can go to thrive has plenty of merit. Over the years countless guys have gone to the blue brand to get their sea legs under them, and many of them have found it a better home than Raw. Not everybody can say that though, and a prime example I'll offer up right now is SmackDown's tag team division. The champions & everybody else in the division had to settle for being in the Andre the Giant Memorial Battle Royal at this year's WrestleMania because there was no reason to include them on the main card. The Usos & American Alpha had a good match on SD Live a couple of weeks ago, but the rivalry hasn't received much in the way of build-up. American Alpha came to SmackDown last year out of NXT with a lot of hype and even got the tag team titles there, but they really haven't had the chance to connect with the audience and make them care. The tag team scene on SmackDown is at the bottom of the totem pole. Raw's tag team scene has received more attention, but there's definitely an opportunity to get to the top right away. The Hardys did! If you're the Revival, the Hardys have to be at the top of your list of potential opponents because of their experience level, their popularity with the audience, and their status as Raw's Tag Team Champions. That's where they want to be, and where they need to be.
Jeremy Lambert: FICTION – I don't trust Smackdown with the tag division right now. American Alpha have gotten completely lost over there. The Revival would have been a nice shot in the arm, and given us more great Revival vs. American Alpha matches, but there are fresher matches on Raw (Revival vs. Sheamus/Cesaro? YES!) and Raw has done a better job keeping their tag division relevant.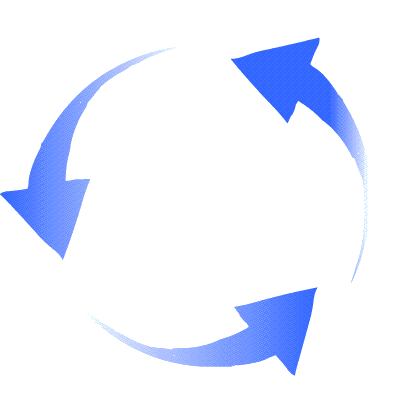 SWITCH!
4. You have no desire to see Triple H in a featured match at next year's WrestleMania.
Jeremy Lambert: FACT – *Meryl Streep Yelling Meme* FACT! Every Triple H WrestleMania match is the same. It starts off hot, Triple H gets the heat for 20-minutes, they do a bunch of finisher kickouts, and the ending stretch is fine. Triple H always wants to put on epic 30-minute matches like Shawn Michaels, except he's not even close to the performer that Michaels is. Triple H has had 22 WrestleMania matches. The only good ones involve Shawn Michaels and Daniel Bryan. Unfortunately, as long as he's breathing, he'll be in a headlining WrestleMania match.
Steve Cook: FACT – There were people out there that actually liked Triple H's match with Seth Rollins at WrestleMania 33. I have no idea what they were watching. The match I watched was a never-ending vortex of boredom that had a pretty cool ending, but would have been even better twenty minutes earlier. Most of Triple H's matches over the past few years fall under this category, the last good one I can remember was the Daniel Bryan match at WrestleMania XXX. Triple H is doing good things behind the scenes and I approve of a lot of the things that he's done with NXT & expanding WWE's horizons with the cruiserweights, women & foreign wrestlers, but I can live without him showing up every year during WrestleMania season to cut never-ending promos and have never-ending matches.
5. AJ Styles needs to stay on Smackdown after next week's Superstar Shakeup.
Jeremy Lambert: FACT – He's the face that runs the place, of course he needs to stay on Smackdown. AJ is so good that it doesn't matter which brand he's on, he's going to shine. Smackdown presents him with more of an opportunity because he's the top heel, while Raw has Kevin Owens, Samoa Joe, and Braun Strowman. With John Cena taking time off, Smackdown needs all the help they can get in the main event event scene.
Steve Cook: FICTION – Oh, he's going to Raw. That's been rumored for months now and as far as I'm concerned it was set in stone with him shaking hands with Shane McMahon on SmackDown this week. Maybe it's a red herring and Styles will end up staying in the house that he built, but if he ends up on Raw he's going to be just fine. I think we've all learned by now not to underestimate the Phenomenal One. Wherever he goes in the world of wrestling, he's going to be the star of the show. TNA, ROH, New Japan, SmackDown, Raw, it doesn't matter. The cream always rises to the top.
6. You're happy that Kurt Angle has been given a weekly role on WWE TV.
Jeremy Lambert: FACT – Kurt Angle is one of the best all-around performers in WWE history. Unlike Mick Foley, he's a fresh character. With Stephanie McMahon also absent, Angle can shine a bit more than Foley, who was constantly cut off and always resorting to yelling. That's really the key here: Stephanie is gone. I'd be happy that Angle is back regardless, but if he had to be berated every week by Stephanie, it wouldn't make much of a difference. With the Superstar Shakeup, Angle will be able to make some new matches and won't have to book Owens vs. Zayn or Charlotte vs. Sasha 100 times.
Steve Cook: FACT – As old & tired as the whole authority figure thing might seem to me, I realize it's a thing we can't get rid of and there's no use complaining about it now. The best we can hope for is somebody that's good in the role. They need to be a good talker, willing to put the talent over, and not afraid to look like an idiot sometimes while still coming across as legitimate in the role. This description fits Kurt Angle to a tee, doesn't it? The great thing about Angle as a character throughout his career was that he was unafraid to do things that made him look like a blithering idiot, and he did them quite frequently. He never lost his legitimacy with the audience, though. They always knew he was one of the baddest & smartest dudes in the ring when it came down to brass tacks. He can laugh & joke with Enzo & Cass as well as he can come off serious in a face-to-face confrontation with Brock Lesnar. He was successful in a brief stint as SmackDown's General Manager in 2003, and I expect him to bring those attributes to his role as Raw General Manager in 2017.