411 Fact or Fiction Wrestling: Who Will Win The Royal Rumble?
December 30, 2016 | Posted by
Welcome back to the latest edition of 411 Fact or Fiction, Wrestling Edition! Stuff happened, people loved/hated it and let everyone else know. I pick through the interesting/not so interesting tidbits and then make 411 staff members discuss them for your pleasure. Battling this week are 411's Robert S. Leighty Jr and Dylan Diot!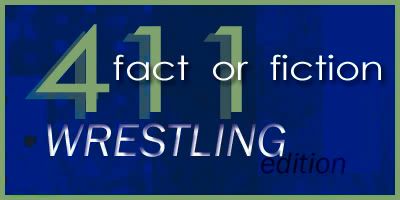 Questions were sent out Monday.
Participants were told to expect wrestling-related content, as well as possible statements on quantum physics, homemade pharmaceuticals, the Turtle Total Trip Theorem, pizza and hydroponics.

1. You had no issue with the Bayley/Goldust angle/tribute to Dusty Rhodes on Raw.

Robert S. Leighty Jr: FACT – I assume Goldust had no issue since he was involved and really that is good enough for me. At least I assume the WWE okayed things with Dustin. I also don't think it was over the top compared to what they have done in the past with Eddie Guerrero and Paul Bearer. I also think that Dusty wouldn't have cared because he had a greater love for this business than nearly anyone and he would do nearly anything if it meant advancing an angle. I know Cody seemed upset by it based on his twitter post, and I would never pass judgment on the way he feels.

Dylan Diot: FICTION – Let me start by saying that this angle didn't personally bother me. From my own viewpoint, it was a backstage angle to give some cheap heat to the Club by having them rip up the Dusty bear in front of his son and one of Dusty's NXT students. However, it was the reaction that came from Cody Rhodes after the fact that caused me to take issue with the angle. Cody was clearly bothered by it as his tweet in the aftermath showed, and I have nothing but sympathy for Cody considering how much he admired his father. If one of Dusty's sons really disapproved or was emotionally bothered of the angle, than it clearly should have never been proposed and put on TV in the first place. Plus, considering a year ago WWE got some serious backlash after the Charlotte/Paige/Reid Flair promo, you would think the WWE would shy away from doing angles involving family members of a deceased wrestler. I 100% believe that the angle wasn't malicious or intentionally mean spirited, but WWE should have thought better about doing the angle if it had the potentially to really upset one of Dusty's sons.
2. You are excited for WWE to reunite the Shield.
Robert S. Leighty Jr: FACT – A Shield Reunion is one of the money things the WWE has left and I think the day is coming sooner than later. The idea of it is exciting and when it happens I will mark out like a little kid. The Shield was booked perfectly and they split them up before they became stale. That left fans wanting more and I would to see Wyatts/Shield continue and Shield/Club begin.
Dylan Diot: FACT – We have had a few Shield teases since the breakup and they have generated huge crowd reactions, so a full fledged Shield reunion is something WWE fans will sink their teeth into. It may also be the only way to get the fans to 100% get behind Roman Reigns, as his peak popularity in the company was when he was the quiet ass kicking machine of the group. All three men have done extraneously well on their own but Reigns, Rollins & Ambrose all need some freshening up of their characters, and a Shield reunion might be just the ticket. With the right angle or set of opponents to feud with, the reformation of the Shield is something that I would certainly be excited to see and could do some really big business for the company.
3. The latest attempt to push Braun Strowman is going well.
Robert S. Leighty Jr: FACT – It has been going well ever since he was put on RAW and take away from The Wyatts. The WWE has been smart in booking him like a monster and big guys that kill people while looking menacing will always get over. Braun killing nameless jobbers and now lower tier RAW guys has been great. It worked so well on Monday the crowd even thanked him. Having him move to the upper card is just the next step and so far so good (though it is still early).
Dylan Diot: FACT – For a guy who clearly has a long way to go as an in-ring worker, Braun Strowman has done an excellent job in his role and the way they have been pushing him has been smart. He still hasn't taken a pin fall or a submission so he comes across the most unstoppable force on Raw and is on the verge of tearing through the Raw Roster. They're putting him with the right people as well, as working with someone like Sami Zayn who is one of the best wrestlers in the company while do nothing but good in helping shape his in-ring style into something that is worthy of a main event push you know the company wants to give him. They are taking their time with him and as long as they keep the trend of him destroying people in impressive fashion without exposing his clear weaknesses, then they will have the Strowman push on the path to success.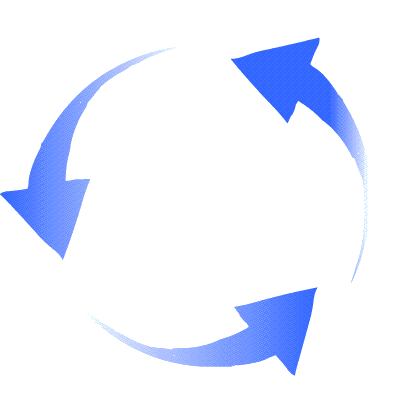 SWITCH!
4. Who do you think will win the Royal Rumble?
Dylan Diot: Finn Balor – I had three names in mind when thinking about this question. The first was Chris Jericho, since winning the Royal Rumble is one of the few accomplishments he has yet to achieve in his career. However, the likely Jericho/Owens match at WrestleMania doesn't need the WWE Universal Championship and I'm not expecting Owens to head into WrestleMania as champion so he's out. The next was Braun Strowman but he still needs some polishing before he can be trusted to be put in a big match at WrestleMania and it would better serve him to dominate the Andre the Giant Battle Royal rather than face Roman Reigns in a singles championship match, so he's out as well. The third was Finn Balor. This is going to be around the time he's finishing his recovery from shoulder surgery, so a surprise entrance and victory in the Royal Rumble would be the perfect way to bring him back into the fold and go right back into the mega push he was getting during the summer. Plus, a Reigns/Balor match at WrestleMania makes perfect sense, as Reigns was pinned by Balor on his debut on Raw so there's a ready made story of Balor having to conquer Reigns again to get back the championship that he never lost. If he's medically cleared, this is where you have Balor return and what better way to get him back to where he was prior to the injury than with a monster Royal Rumble victory.
Robert S. Leighty Jr: The Undertaker – With Reigns and Cena being in World Title matches that seemingly leaves the Rumble wide open, but if rumors are true we are getting Cena/Taker at Mania. Personally, I don't think the match needs the WWE Title on the line and AJ should defend it at Mania. I could live with Taker winning and challenging AJ at Mania, but WWE has to run Cena/Taker at some point and this could be the last chance. Only other option besides Taker could be Strowman since they seemingly want Braun/Reigns. A couple of dark horses would be them throwing Jericho or Sami a bone to challenge Owens, but I think Kev is dropping the title before Mania. I do love that there doesn't seem to be a slam dunk winner, but Taker is my favorite.
5. Sasha Banks will be better off as a heel.
Dylan Diot: FACT – Sasha has had a solid run as a babyface after the disaster that was Team B.A.D. where she was introduced to the main roster last year. The WWE fans wanted to see her succeed after her incredible run in NXT and they got their wish between the three WWE Diva's Championship victories and the half year long feud with Charlotte. She made for a really good babyface foil for Charlotte but she has reached her ceiling as a face. As we saw in NXT, Sasha is a tremendous heel and is just perfect in the hot shot role. She does a tremendous job portraying arrogance and superiority and she's good enough on the microphone that I think she could get crowds to turn on her. A heel run has major legs for her and once either Charlotte or Alexa Bliss' runs at the top conclude, they need to have Sasha turn as she can have as good a run if not better as a heel than Charlotte has had.
Robert S. Leighty Jr: FACT – Sasha was fantastic in NXT as a heel and her character is made for that role. Some fans may cheer, but that is ok. Her going heel was also reignite the Bayley/Sasha feud from NXT on a larger scale which is something fans want to see. It is coming sooner than later and it will be fantastic when she finally turns on Bayley.
6. What's your current excitement level for the Royal Rumble?
Dylan Diot: 8 out of 10 – The card is still taking shape but right now, the Royal Rumble is already looking like one of the most promising WWE PPVs in some time. The fact that this is going to be in the Alamo Dome in front of a huge crowd is forcing WWE to bring out the big guns for this show, so the atmosphere for this event will be electric. Owens/Reigns & Cena/Styles have the potential to be incredible and we have one of the more intriguing Royal Rumble matches in some time. The Goldberg/Lesnar encounter during the match is going to be nuts and there is a genuine aura of mystery in terms of who is going to win, as right now there seems to be no clear cut favorite. This card just looks like a blast on paper right now and there is sure to be more added in the coming weeks, so I'm already pretty damn hyped for this event.
Robert S. Leighty Jr: 8 out of 10 – The Rumble is my favorite PPV outside of Mania and it was a bucket list item when I went to the one in Pittsburgh. The Rumble match is always fun and that alone makes me rather excited for the show, but after SmackDown and Talking Smack last night, I am stoked to see AJ/Cena III. Their interaction on Talking Smack did more to get me excited for that match than anything RAW has done in months for Owens. That is why my level isn't at 10 because Roman/Owens just isn't doing it for me because we have gotten it on RAW a few times and they had a let down of a match at the last PPV.