411 Fact or Fiction Wrestling: Will Baron Corbin Win MITB?
June 18, 2017 | Posted by
Welcome back to the latest edition of 411 Fact or Fiction, Wrestling Edition! Stuff happened, people loved/hated it and let everyone else know. I pick through the interesting/not so interesting tidbits and then make 411 staff members discuss them for your pleasure. Battling this week are 411's Jeremy Lambert, Nick Bazar and Dylan Diot!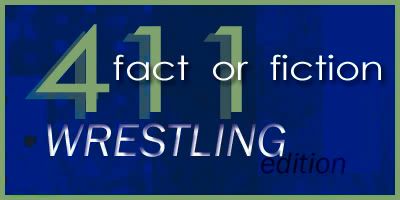 Questions were sent out Monday.
Participants were told to expect wrestling-related content, as well as possible statements on quantum physics, homemade pharmaceuticals, the Turtle Total Trip Theorem, pizza and hydroponics.
1. Baron Corbin will win the men's MITB match at Sunday's PPV.
Jeremy Lambert: FACT – That seems to be the consensus. A heel holding the MITB always works best and Corbin is the heel who needs it most. Kevin Owens already has the US title and Dolph Ziggler is irrelevant. AJ Styles and Shinsuke Nakamura don't really need it and Sami Zayn's chances are slim to none. Corbin has been losing a lot lately, which is a sure sign that he's going to win on Sunday. God forbid anyone get some momentum heading into the event.
Nick Bazar: FACT – The booking leading up to the event certainly seems to suggest so. I mean, why else have Corbin lose twice to Sami Zayn and then also take the fall during the six-man tag? And personally, I feel he's the right choice. All other competitors in the match (aside from maybe Zayn), don't need the briefcase to flirt with the main event scene. Corbin is still coming up, and a big win here will only help towards building his character and slowly molding him into a legitimate WWE Championship contender. On another note, I have really enjoyed the way his main roster run has been handled so far because they've taken their time with him and turned him into a long-term project. He would've been dead in the water like most other NXT call-ups had they given him too much too fast. Corbin's rise has been a sight to see, and he is exponentially better now than when he was in NXT.
Dylan Diot: FICTION – Baron Corbin is the obvious choice to win based on how WWE views him and it would be the perfect device to launch him into the main event picture. Plus they're doing the thing where he loses a lot on TV in the buildup to throw people off the trail who think he's going to win. However, I have a feeling the WWE wants to go with the surprise factor so I believe Sami Zayn is going to win the MITB match. Plus, I can easily see a scenario where they continue the Zayn/Corbin program into Battleground and they have Zayn put the briefcase on the line with Corbin winning it there. Again, seems like a long shot to go against Corbin here but we all know WWE doesn't go down the obvious path.
2. Roman Reigns' Summerslam announcement will be a challenge to John Cena.
Jeremy Lambert: FICTION – Isn't John Cena "penciled in" to face Jinder Mahal at Summerslam? Then again, I guess "plans can change." Cena being billed as a free agent certainly opens up the possibility for a match with Reigns, but I don't think that's the direction they are going with Roman. Honestly, I'm not sure what direction they're going in with Roman and I'm not sure they know either. They're just biding time until the eventual WrestleMania showdown with Lesnar. Maybe Finn Balor will be Roman's opponent. He's been pretty directionless since returning and they're 1-1 against each other. Probably not great to have Balor consistently losing, but who cares as long as Roman keeps winning?
Nick Bazar: FICTION – A Reigns vs. Cena match is inevitable, but I really don't see it happening at this year's Summerslam. Actually, I'm willing to bet the first showdown happens at Summerslam 2018. Anyway, I'd venture to guess that Reigns announces his intentions to face the winner of Brock Lesnar vs. Samoa Joe and challenge for the Universal Championship at the biggest party of the Summer (Summerslam that is, not my birthday in a couple weeks). And with rumors that Braun Strowman has been medically cleared to return, I can see him interrupting the Big Dog and raining on his parade. After all, I don't think he's finished with him.
Dylan Diot: FICTION – I had two names that I thought made sense when they announced Roman was going to announce his Summerslam plans on Raw Monday. The first was Cena, as it's one of the few matches they haven't touched yet and would be more than worthy of the main event of the second show of the year. But I think Reigns is going to send out a challenge to a returning Braun Strowman in some sort of stipulation match. It would make total sense to have Reigns want to avenge the attacks and Payback loss from Strowman and have them blow off their feud at Summerslam. Plus, they could go with Brock Lesnar vs. Baylor or Rollins and have Cena finish off his feud with AJ Styles in order to still maintain an incredibly loaded card for Summerslam.
3. You watch and enjoy 205 Live every week.
Jeremy Lambert: FICTION – Nope, sorry. I read Larry's review every week and he says it's decent show most weeks, but I barely get through Raw and Smackdown every week and only binge NXT the week before a Takeover special. I could probably watch 205 Live instead of watching old Nitro and Raw episodes, but I honestly don't care about the cruiserweight division. There is a lot of talent, but aside from Neville, name me one thing WWE has done to make anyone care about this division. They had two scheduled matches for Raw and they lasted a combined 10 seconds. Noam Dar and Cedric Alexander have been feuding for five months and guys get shuffled in and out without purpose. I'm sure 205 Live gives everyone more of a chance to shine than Raw (how could it not?) but they fail to do anything with the division on Raw, so I'm not dedicating another hour to watch a show deemed less important.
Nick Bazar: FICTION – I'm sure I'd enjoy it just fine if I watched, but I don't watch it unfortunately. It boils down to a combination of a few things: 1) Raw and Smackdown is more than enough for me to get my wrestling fill for the week, 2) Even if 5 hours per week of wrestling wasn't enough, I simply don't have the time to squeeze in any more WWE content, and 3) I read Larry's reviews every week and nothing really jumps out at me to make me go out of my way to watch. I enjoy Neville as champion, and I appreciate that he has had a decently long reign so far, but I feel all the matches between anyone else all kind of blend together.
Dylan Diot: FICTION – I barely watch and pay attention to 205 Live, which is a shame because I love the majority of the talent making up the show. It just turned out to be the complete opposite of what made the Cruiserweight Classic special, as it's treated more as a WWE C Brand than it's own little universe. I should be watching guys like Tozawa, Gran Metalik & Cedric Alexander tear the house down each week but instead we get crappy Noam Dar/Alicia Fox romance angles and average main events. If they finally let this guys loose than I'll be more than happy to watch it more consistently but if they are giving me a watered down Raw or Smackdown style show, then I can't bother to waste my time with it.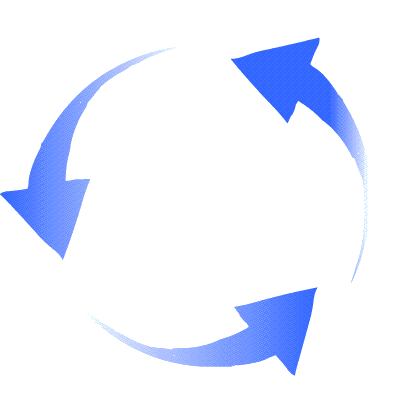 SWITCH!
4. Naomi will lose the Smackdown women's title to Lana at MITB, and then be added to the women's MITB match later that night.
Dylan Diot: FICTION – Half of this is fact, half is fiction. I see Lana walking out as Women's Champion in order to have her make a huge impact in her first in-ring appearance since joining the draft and developing her as a chicken shit style heel that eventually loses to the Money in the Bank holder. I think the Women's Money in the Bank match is going to open the PPV which would automatically leave Naomi out but even if it doesn't, I can't find a logical way to have her lose to Lana and then get thrown into the Ladder Match immediately after, so I believe we're only going to get one Naomi appearance on the card.
Nick Bazar: FICTION – As much as I'd love to see Naomi hit a jumping Rear-View off one ladder to knock off an opponent climbing a second ladder, I just don't see her losing the championship and being added to the MITB match. Not to mention, having Lana win the championship so quickly could be damaging for her in the long run. I'd like to see a mystery challenger be inserted to round out the six competitors and steal a win out of nowhere.
Jeremy Lambert: FICTION – This is a wacky theory that I definitely support, but I don't see it happening. Doesn't Lana still have nuclear heat over something? They aren't putting the title on her, even if it's only for a couple of days.
5. Portraying John Cena as a free agent upon his return is a good plan.
Dylan Diot: FACT – If Cena does in fact jump between shows for an extended period of time then it's a great idea. Cena's presence will add intrigue to both brands and having someone test the waters of both brands adds to the credibility of the Brand Extension. I can really get behind the idea of Cena having multiple feuds between the two shows throughout the summer and having both brands try to lobby for his full-time services would be a cool storyline that you don't normally see, so just for the fact this is just completely different from the norm I think having him in a free against role is a good idea.
Nick Bazar: FACT – My initial gut reaction to the news was positive, and it remains positive a few days later as I write this piece. I disagree with those who think this will hurt the brand extension overall (honestly, I feel that such drastic changes to each roster during the Superstar Shakeup hurt it more than anything else), and the decision makes sense for a veteran like John Cena. While it's obvious that a big part of the reason for the move has to be Raw's sagging ratings, I really dig the idea of Cena becoming a spotlight/big-match performer against select stars from each brand. It works, especially given the fact that he has inched closer and closer to becoming a "part-timer" over the last year or so. As much as certain fans hate to admit it, in the grand scheme of things, he is in a tier all by himself. It makes sense that he's used in a different capacity.
Jeremy Lambert: FICTION – I'm torn on this. On one hand, yes, it's a good plan because it allows him to also be on Raw, thus helping their ratings. Plus, we could get some John Cena and Kurt Angle segments, which sound fun on paper until you realize that Angle has done nothing entertaining during his GM run. However, it's also just kinda dumb. Why is he a free agent? How could Shane McMahon and Daniel Bryan let their biggest star enter free agency? Why would Cena even leave Smackdown? He knows his fiancée is still on Smackdown, right? From a logical perspective, it's forced and doesn't make a whole lot of sense. But hey, I guess that's wrestling.
6. What is your level of excitement for Sunday's WWE Money in the Bank PPV?
Dylan Diot: 7 out of 10 – In my 4Rs write-ups over the past few weeks, I've mentioned that I have enjoyed Smackdown more recently than I've had over the past few months. They've kept the booking heading into the show very simple, letting wrestling and brawls build to the matches and in this case, simple is for the best. On paper, this card looks like it's going to be really fun and has the potential to be the best in-ring outing from Smackdown since No Mercy. The Money in the Bank matches always deliver and if the brawl from a few weeks ago was any indication than the Women's match could steal the show. The Usos/New Day match should be a blast and even Orton/Mahal should have some good heat since Orton's challenging for the WWE Title in his hometown. I'm expecting a very entertaining PPV on Sunday and I'm actually looking forward to this one.
Nick Bazar: 7 out of 10 – Money in the Bank is usually always a really fun show, and I'd be hard-pressed to name a MITB PPV that I did not enjoy. I'd even go as far as to call the 2011 version one of the best wrestling PPVs ever produced. The male MITB match this year is brimming with talent, and with guys like Styles, Owens, and Zayn, you just know we're gonna be treated to some innovative high-spots. I can't wait to see what they come up with. And then there's the intrigue of the first-ever female MITB match. Will they bust out the typically crazy dives, crashes, and burns that have become commonplace in these types of matches? I think they definitely will, and I think they're on a mission to prove themselves in this kind of environment. I'm even looking forward to the WWE Championship match as the first Mahal/Orton encounter delivered above my expectations, and I expect them to produce something even better this time around.
Jeremy Lambert: 8 out of 10 – I get excited for just about every WWE PPV nowadays just because Twitter is around to make fun of the shows if they're bad and they don't cost $40 anymore. MITB is always a fun match and there's plenty of talent in this one. I'd be shocked if it wasn't a ****+ match. The women's MITB match is interesting as well just because it's never been done. The rest of the matches are whatever, but there's a chance something over delivers. It's a Sunday night. Baseball is the only sport in season. Not really a whole lot going on at the moment. MITB should be fun.