411 Fact or Fiction Wrestling: Will Cena Beat Styles at The Rumble?
January 6, 2017 | Posted by
Welcome back to the latest edition of 411 Fact or Fiction, Wrestling Edition! Stuff happened, people loved/hated it and let everyone else know. I pick through the interesting/not so interesting tidbits and then make 411 staff members discuss them for your pleasure. Battling this week are 411's Tony Acero and Greg DeMarco!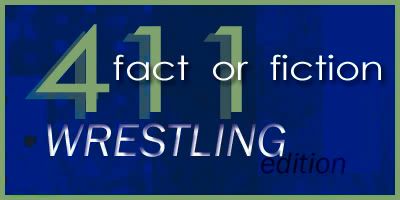 Questions were sent out Monday.
Participants were told to expect wrestling-related content, as well as possible statements on quantum physics, homemade pharmaceuticals, the Turtle Total Trip Theorem, pizza and hydroponics.
1. Despite suffering a humiliating loss in under a minute, and her potential drawing power possibly at an all time low, WWE will still bring in Ronda Rousey to work an angle.
Tony Acero: FACT – Oh they're bringing her in for sure, and if anything, this is the perfect opportunity for the WWE to go a little cheaper to get her. Not saying they would, but With Rousey's loss last week, I'm sure she's feeling all sorts of emotional, and just like her previous outing, she may very well question her position in the UFC. Aside from the mental strife that this puts her in, it's also possible that the passion could be waning, and as many could attest to, the WWE – although strenuous and grueling in its own right, is a different beast altogether, especially if her stay is just a one-off "moment" or condensed version of a match. Back to the question specifically, the only person who could stop Rousey from coming in would be herself and her pride to attempt to regain her glory she once had. I'll be the first to admit that I was disappointed by her loss, as I really wanted her to take the win. But at the same time, I can't see a better time to take a break from the sport and hop in the WWE ring for a little bit.
Greg Demarco: FACT – I know Jonathan Coachman originally said otherwise, but I can't see the WWE passing on Ronda Rousey if the opportunity were there. Brock Lesnar has an MMA record of 5-3-1, and his last three fights are now officially two losses and one no-contest. Both of his losses came in the first round, and he still got to end The Undertaker's WrestleMania streak. If Ronda Rousey were to sign, I'd imagine she would be part of the WWE's part-time roster, which is quickly growing to the point to where it could be a brand on its own. Matches with Charlotte Flair, Sasha Banks and Becky Lynch all have appeal, and who doesn't salivate at the thought of Ronda Rousey vs. Asuka. And I have no problems admitting it—I'd rather see 3-4 months of Ronda Rousey per year than 12 months of Bayley. Seriously.
2. John Cena WILL defeat AJ Styles at the Royal Rumble to win the WWE Title.
Tony Acero: FACT – Oh Lordy, I hope I'm wrong. If the proposed match is Taker vs. Cena, then I see no issue with Styles having an amazing Mania main event match. But if history is correct, then the WWE will go to the "tried and true" formula of Cena v Anyone. What would be worse is if they make the title the focal point of Taker v Cent. That would just be dumb…which is exactly why I think they'll do it. If they are smart, they'll recognize just how well both THEY and Styles have done with his character work and how great he is as a wrestler in general – and give him a match that he deserves, and not just because of his past accolades. Dude is just fun. If they give hi a marquee match with the title around his waist, a guarantee an added intensity to said match. If they give it to Cent and he ends up facing Taker, then the belt will be a complete non-factor.
Greg Demarco: FICTION – AJ Styles is on a roll, and his roll might be clouding my judgment. It IS WrestleMania season, and it's entirely possible that AJ's reign will suffer the same fate as CM Punk's legendary reign, where he had to lose to The Rock to set up the WrestleMania 29 main event. But I probably just can't bring myself to admit it. John Cena vs. The Undertaker doesn't need to be for a championship, and the championship doesn't need to be part of Cena vs. Taker. There really is no benefit to doing this. So I am going to answer with my heart and not my brain here. AJ Styles will find a way to win and will walk into WrestleMania as the WWE World Champion (which will probably have a blue strap by then).
3. Samoa Joe will make his main roster debut at the Royal Rumble.
Tony Acero: FACT – Call this wishful thinking at its finest, but the Rumble IS a place where cool debuts and returns happen, so why the hell not? I know Joe is doin his thing in NXT, and he's doing it well, but I'll be damned if there ain't a loud pop the moment his music hits and you see his scowl. Aside from the cool factor, he would also just be a welcomed addition to the roster as a whole. The TNA stench is long gone, and he can still go. He's got years left, so let's not waste them in NXT. I think they've been waiting for the right opportunity, and they've calmed his storylines and doings down in NXT, So it's only a matter of time – and that time is the Rumble.
Greg Demarco: FACT – Honestly it's main roster or bust for Samoa Joe at this point. He's had his time in NXT, filling the gap created by the main roster call-ups. He had great feuds with Finn Balor and Shinsuke Nakamura, but it's time to give the man the stage he deserves. Add in the fact that he lost the NXT Championship back to Nakamura in Japan, and lost the steel cage rematch in Sydney, and isn't involved in any NXT storylines, and it just makes sense for him to make his debut in the Rumble match.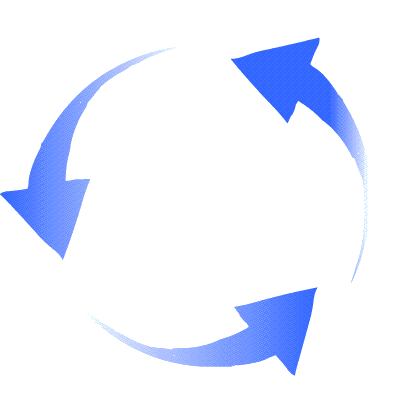 SWITCH!
4. Braun Strowman will win the Royal Rumble?
Tony Acero: FICTION – Ha! No, in all seriousness, I have to applaud them greatly for the work they've done with Braun, and the work Braun has done on his own. He's a beast, agile, and he got over the jobber hump that so many "big men" seem to suffer from upon their debut (or re-debut in this case). Last RAW was a great example of how believable they have made Braun to be as a contender, and I love it. As far as the Rumble goes, however, they are certainly not going to let Braun walk out as the winner. He's got a place, and it's not winning. If anything, he'll get the most eliminations, and be a force to be reckoned with before Sami dropkicks him out of the ring for elimination. I predict big things for Braun, but one of them is NOT winning the Rumble.
Greg Demarco: FICTION – I honestly wouldn't mind this. Same with, say, Baron Corbin. The WWE seems to be headed down the road of another Rumble disappointment, and only a surprise winner will change that. There are some great candidates out there, much like Braun Strowman himself. Finn Balor could make his return and win the Royal Rumble, setting up a match with Kevin Owens that we know would deliver. There's also the possibility of Chris Jericho getting the win, and facing his best friend at WrestleMania. Hell, what if Samoa Joe won the Royal Rumble in his debut and challenged AJ Styles in Orlando? Sounds crazy, but you only need to look to Finn Balor's debut to see why it's possible. Or if you want to get REALLY crazy, have The Miz win it and use that to turn AJ Styles heel. Tell me that AJ Styles vs. The (rejuvenated) Miz wouldn't be incredible at WrestleMania. Go on, tell me. I'll wait.
5. AJ Styles is the wrestler of the year for 2016.
Tony Acero: FACT – If the WWE did one thing right this year, is was allowing AJ Styles to be as consistently amazing as he has been. This could have went any number of ways, and nearly did if you recall. Instead, they gave him all the trust in the world and since then, he has had a great match with everyone not named Ellsworth. Styles has proven not just his worth, but beyond said worth. I'll be the first to admit that I've watched perhaps five episodes of Impact since it has been a wrestling show, and one of them was when AJ was being accused of fathering a bastard child. Suffice it to say, TNA has done nothing for me. What this means is that I missed the greatness that is AJ Styles. It's a good thing, too, because after watching him this past year, I've opened my eyes to a new talent that is given the proper stage to be great and most definitely be the best of the year.
Greg Demarco: FACT – Outside of The Miz, I can't pinpoint anyone who has had a better year in professional than AJ Styles. Possibly Kenny Omega, but I think 2017 is his year. AJ Styles made his debut at the Royal Rumble and was immediately built as a force. He had a great match with Chris Jericho at WrestleMania. Look at what he did with Roman Reigns at both Payback and Extreme Rules, main eventing PPV events just 5 months into his WWE tenure! Then he benefited from the brand split and became the WWE World Champion on the first split PPV of this era. He's been nothing short of amazing since coming in at #3 in Orlando's Royal Rumble. No one saw it coming, and AJ Styles has yet to look back.
6. What's your current excitement level for the Royal Rumble?
Tony Acero: 10 out of 10 – Guys…it's The Royal Rumble. It's second to only WrestleMania, and the hype towards said show officially begins at The Rumble. Sure, we can pick out the moments we've hated over the years and talk about whether Owen's run is failing or not, but this is the time where fandom creeps up, and that inner Randy Savage fan tells you to just have fun. What is more fun than The Royal Rumble?!?!
Greg Demarco: 10 out of 10 – I know many of you aren't at a ten, but I'm not like you. I choose to love the product, to find the good in it. WrestleMania season is upon us, and if you can't enjoy wrestling now, you need to find another love interest. It's an amazing and fun ride if you let yourself enjoy it. I am letting myself do just that!