411 Fact or Fiction Wrestling: Will Cena Propose to Nikki at WrestleMania?
March 19, 2017 | Posted by
Welcome back to the latest edition of 411 Fact or Fiction, Wrestling Edition! Stuff happened, people loved/hated it and let everyone else know. I pick through the interesting/not so interesting tidbits and then make 411 staff members discuss them for your pleasure. Battling this week are 411's Steve Cook and Greg DeMarco!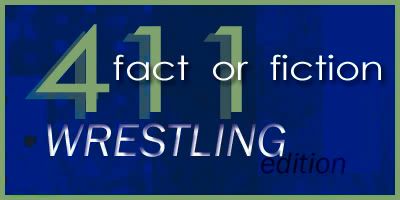 Questions were sent out Monday.
Participants were told to expect wrestling-related content, as well as possible statements on quantum physics, homemade pharmaceuticals, the Turtle Total Trip Theorem, pizza and hydroponics.
1. Impact Wrestling made a horrible decision putting the title on Alberto El Paron on March 9th only to have him relinquish it on March 13th.
Steve Cook: FACT – The new Impact Wrestling is the same as the old TNA, and I need no further evidence to prove this claim than the ending to the first episode of Impact's NEW ERA~! Bad enough they botched the editing of the show so they took out whatever pop Alberto got when he made his first appearance. Bad enough EC3 came out during the interview & the match to stand around and do nothing. But the cherry on top of the whole thing was the reappearance of the original Dusty Finish! Alberto wins the title on his first night in the company…but wait! No he didn't! I guess the idea here was to create buzz, but from what I can tell all it created was a bunch of eye-rolling. At the end of the day, should we really be surprised that the old TNA brass doesn't have any new ideas for Impact Wrestling? Probably not. Wake me when the next regime change happens, this one is already a bust.
Greg DeMarco: FACT – I don't know how many of you reading this have seen the DVD that TNA released chronicling its first year. It's an amazing watch, because it really opens your eyes the methodology behind TNA. The most telling quote? (And I am paraphrasing here.) "We were so happy because this was just like WCW." Yes, they were happy and excited to be just like WCW. Fast forward to 2017, and TNA is once again being run by Jeff Jarrett, who brings in Bruce Prichard and Dutch Mantell (WWE castoffs), gets rid of the unique talent that made the show enjoyable, and immediately puts the title onto Alberto El Patron, a former WWE world champ. Bobby Lashley did a great job bringing the world title back to prominence in TNA, and Eddie Edwards worked his way into being a credible surprise champion. So what do we do? We hotshot the title over to Alberto El Patron, and then have him give it up the following week. I would say that it screams WCW, but it doesn't. Today, it's just TNA being TNA. Regardless of the new name and the stupid looking owl.
2. You are excited to see what Jack Swagger can do outside of the WWE.
Steve Cook: FACT – Part of the excitement is because I haven't actually seen Jack Swagger wrestle in a long time. He hasn't appeared on SmackDown Live since October and he's been working house shows ever since. Creative has nothing for him, in fact they haven't in quite some time. Swagger's character work has been a struggle during his WWE career, but he's a very competent worker with solid amateur credentials. If he'd come down the pike sixty years ago he would probably have been NWA World Champion and defending the ten pounds of gold across the world. That's why I think he could thrive in places other than WWE. Japan would be great for him. I could see Ring of Honor working out for him. What I don't want to see, and what will probably end up happening because his buddy Dutch Mantell has power there, is him in Impact Wrestling as another ex-WWE guy raging against the machine and getting pops for a couple of weeks only to turn heel soon after, lose all his heat and end up doing nothing. Lashley would be a great opponent for him, but what does he do after that? On the bright side, anywhere he goes probably can't use him worse than WWE did. He shares in the blame for that, he made a mistake when he was getting a push against Alberto Del Rio for a featured WrestleMania match. But it's time for his second chance.
Greg DeMarco: FACT – Jack Swagger is an amazingly talented performer who wrestles in a style that has gotten a lot of attention these days. Want some examples? Look at Jeff Cobb, who has taken the independents by storm since getting some exposure in Lucha Underground. Another example is former NWA World Heavyweight Champion Jax Dane, who has really picked up steam since dropping that relic. The obvious move is for Swagger to head to TNA, where he can reunite with Dutch Mantell… …but that's just more of TNA being TNA! While that move seems obvious, I want him to take the Cody Rhodes approach, and enjoy himself. Go to Japan, where he could be a huge deal. Go to PWG and Evolve, where he can show everyone what he's made of. Hell, go to Progress in the UK and kick some serious ass. And it's weird too, because I don't see a ton of people citing "dream matches" for Jack Swagger, but I think if he had a few great matches on the independents he'll suddenly be in high global demand.
3. John Cena & Nikki Bella will defeat the Miz & Maryse at WrestleMania 33, leading to John Cena proposing to Nikki Bella.
Steve Cook: FACT – The idea of a marriage proposal at WrestleMania sounds nice, doesn't it? It kind of brings back memories of Randy Savage & Miss Elizabeth getting back together at WrestleMania VII, a true WrestleMania Moment before the whole concept was pushed down our throats. On paper, the top star of this century proposing to his girlfriend on the Show of Shows sounds like a fantastic idea. John Cena is a company man through and through, and if they want him to do it, he will do it. It's a terrible idea. John & Nikki will get booed out of the stadium. Wrestling fans aren't very romantic anyway, it takes a compelling story like Savage & Elizabeth had during their run in WWF to get them to buy into it. John & Nikki from all accounts are a good couple & match for each other, but I don't think WWE's really sold us on the idea very well. The fans that watch Total Divas & Total Bellas, sure, but I have a feeling there won't be very many of those people at WrestleMania. It'll be the hardcore smarks, and they will have no time for John & Nikki's moment. But WWE will persist, as they usually do, and years down the road it'll be sold as a WrestleMania Moment and the boos won't be mentioned.
Greg DeMarco: FACT – I know, this question reads like trademark DeMarco fiction, because it's such a definitive statement. But this is the WWE, it's John Cena, it's Nikki Bella, and it's WrestleMania. And I can't imagine how this isn't going to happen. Honestly, this is what WrestleMania is all about. I know many will hate that statement, but it's a pop culture event, and a John Cena proposal will be all over the mainstream media. It'll easily overshadow Brock Lesnar finally overcoming Goldberg, Roman Reigns handing The Undertaker his second WrestleMania loss (more on that in a minute), Shane McMahon doing some crazy spot and Chris Jericho vs. Kevin Owens stealing the show. Because it's John Cena, and it's Nikki Bella, and it's a proposal. And it's what WrestleMania, the WWE's showcase, is all about. You know who really loses in all of this? The Miz. The man had a banner year in 2016, one that will reward him by being John Cena's whipping boy at WrestleMania. Now, Kevin Owens will have no sympathy, because they made Goldberg 2016's version of The Rock winning the WWE Championship from CM Punk to have a "dream match" that never really needed the title. But remember, this is what WrestleMania is all about.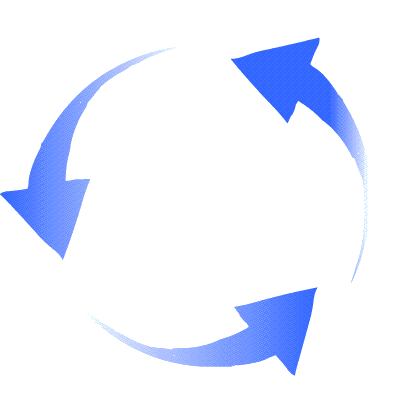 SWITCH!
4. Roman Reigns will defeat the Undertaker at WrestleMania 33 and turn full blown heel.
Greg DeMarco: FICTION – I am only saying fiction because "Half Fact" isn't an option. Roman Reigns is going to defeat The Undertaker at WrestleMania Sunburst (or whatever it's being called these days). Just like Nikki Bella broke AJ Lee's record, and The New Day broke Demolition's. Just like John Cena tying Ric Flair's world title record. Today's superstars need to be the best, and Roman Reigns is going to defeat The Undertaker. But he's not turning full blown heel. Because at this point, that would be stupid. Roman Reigns is in the perfect position. He's the modern-day John Cena. He had all the fan support when he was in The Shield, but once they strapped the rocket to his ass, the fans turned on him. His music (and his three count) still elicit a pop, but it quickly turns to boos. Just like John Cena "back in the day." And that's the way it should be. They need a polarizing figure, and Roman Reigns is it. I love Reigns' position, because it's unique and he plays the role so well. As a heel, he'd suddenly get cheered and he'd become a neutered face when he turns. But tweener Reigns has an edge to him, and that role still has legs.
Steve Cook: FICTION – Roman might beat the Undertaker, but he's not turning "full blown heel". WWE is happy with the reactions he gets right now. The cheers from the kids & women. The boos from the men. It reminds them of John Cena, and with Cena being around less & less these days, they need somebody that can draw that type of reaction & sell merchandise while being booed. Turning heel would probably be better for Roman from a creative standpoint, but the more & more I watch, the less I'm sure it matters what he is, or what anybody else is for that matter. I'm also not convinced that WWE can push anybody as a superface and get a 100% positive reaction from the audience. In fact, it seems to me that the harder they push somebody as a babyface, like Reigns, the more likely it is that the fans will turn on them. Fans don't like to be told who to root for. I think WWE is figuring that out, and they've shifted their presentation to reflect that. Cena's turned up the attitude a bit since his return. AJ Styles was fighting the face pops for awhile but recently they seem to have given up on that. Bray Wyatt plays to the fans a lot even though he's supposed to be the bad guy. The more evil Randy Orton gets, the more the fans like him. It seems to me like these days WWE is having their Superstars do things and letting the fans respond as they choose, which is what they should have done all along.
5. You are happy with the 2017 WWE Hall of Fame class.
Greg DeMarco: FACT – First off, the Hall Of Fame is part of the show, part of the brand, and part of the kayfabe world of the WWE. They have certain spots to occupy, and the class is built like a wrestling card. But I have no complaints about who IS being inducted, and I honestly don't care what everyone thinks about who ISN'T being inducted. I love Ivan Koloff and Vader as much as the next guy, but I don't want to give up spots for DDP and Rick Rude so they can get in. Beth Phoenix before Victoria? It doesn't bother me, as I haven't seen any indication that Victoria is retired. The Rock-N-Roll Express? Fully deserving. Teddy Long? Legendary character. Kurt Angle? No brainer. It's the WWE Hall Of Fame, it's window dressing, and it's not something I am going to be upset about. I am happy with all of the inductees, and congratulate them on this recognition.
Steve Cook: FACT – A couple of the inductees are slam dunks that are long overdue. Kurt Angle did everything there was to do in WWE during his tenure there. The Rock n' Roll Express were the best babyface tag team of their generation & possibly any other generation. Theodore Long was the best authority figure since Mr. McMahon's first run, and was one of the cogs in the WCW machine for most of its existence. Diamond Dallas Page started wrestling at an age where a lot of wrestlers are retiring, and he was one of the key components of WCW's run to #1. He's also done a lot of great work after his career with DDP Yoga helping older wrestlers keep their bodies in working shape & his helping Scott Hall & Jake Roberts with their addiction issues. Ravishing Rick Rude was one of the best heels of his era and his induction is long overdue. There's another name out there that hasn't been announced as of this writing, and he would be more than deserving as an inductee. Sure, there are a couple of question marks. I like Beth Phoenix but she's not on the level of the other inductees. I like Eric LeGrand but I have no idea why they're giving him the Warrior Award other than ESPN probably suggested it. All in all though, this is one of the better classes they've had recently.
6. What is your excitement level for WrestleMania 33?
Greg DeMarco: 10 out of 10 – It's Wrestle-Freaking-Mania. Listen, if you're not excited about WrestleMania, it's because this show simply isn't for you. You have events like NXT and even SummerSlam. This is the WWE's showcase. It's the show to hook in more casual fans. It's the WWE's version of the Super Bowl, the NFL's biggest and most important game that sees its viewership peak during the halftime show. WrestleMania is a big enough deal for me to turn off my phone and watch as a fan. No Internet, no groupthink, no outside influence. Just me and WrestleMania, the one time each year I sit back and enjoy the ride (and this year the biggest thrill ride) as a fan. I can tell you to do the same, but you won't listen. Because you think WrestleMania should be something it isn't, since it isn't for you in the first place.
Steve Cook: 5 out of 10 – Gotta be perfectly honest. Most of the major matches do nothing for me. Goldberg vs. Brock Lesnar? I wasn't all that interested in 2004, even before I knew both of them were leaving when the match was over. Roman Reigns vs. Undertaker? Maybe a few years ago when Undertaker still had something left, but Reigns is going to have to pull a rabbit out of his hat here. Bray Wyatt vs. Randy Orton should be perfectly fine, but it's somewhat tainted for me because the two top wrestlers on SmackDown (and in the entire company, for that matter) are being relegated to things that should be beneath them based on their performances this year. John Cena in an intergender tag? AJ Styles trying to get something out of Shane McMahon? Yuck. The women's matches should be fine for what they are. Owens vs. Jericho should be good. Neville & Austin Aries could steal the show if they get a good amount of time & freedom. None of the lower to mid-card matches sound terrible. Some of those upper-card matches though….yikes. I'm expecting a show similar to the last couple of years: Full of "moments" if not workrate and entertainment. But it's all good. Because as I'm sure Greg will happily remind me, WrestleMania is not for me.