411 Instant Analysis 02.04.13: WWE RAW
February 4, 2013 | Posted by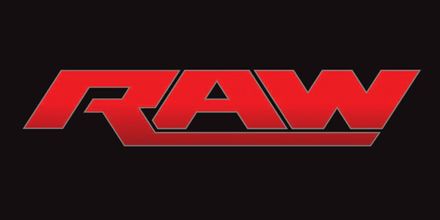 A fine evening to everyone out there and welcome to 411mania's Raw Instant Analysis. As always, I'm Ben Watters and I'm here to get psyched with you as Brock Lesnar returns and the Shield continue their destructive rampage! Without taking up too much of your time, let's get underway…
---
SEGMENT ONE: Punk Opens the Show
As usual, Punk does an excellent job of heeling it up to the crowd and cuts a great promo – although it did border on rambling at times. Especially when he started on the Heyman controversy and claiming the video shown by Vince McMahon was doctored. I highly doubt WWE will go anywhere with that. I accept that it's just your usually heel claims but it would be interesting if they went somewhere with it. Anyway, segment went downhill rapidly when Booker came out, botched all his lines and shilled the WWE app. That was hella forced.
Rating: 6.5 out of 10
SEGMENT TWO : Ryback vs Antonio Cesaro
Match Result: Ryback via Shell Shock
I never get tired of Cesaro's badass American-themed entrance. This was a pretty good match as well – wasn't your typical Ryback match as it was back and forth without Ryback just simply dominating. That should be the way it is. Even though Ryback did get the clean win (which was always the likely scenario), it still made Cesaro look pretty strong in defeat – which is better than nothing. No real complaints from me.
Rating: 7.0 out of 10
SEGMENT THREE: Santino vs Jack Swagger
Match Result: Jack Swagger via Patriot Act
Just to quickly say; WWE do tremendous Shield video packages. Moving on from that though and Swagger's back. I'm incredibly indifferent to this. Especially when they bring him back in the standard 'Santino squash' match. I'm aware he was on Smackdown and even then I was underwhelmed. I'm all up for being proven wrong but I'm not confident I will be and I can't see Swagger getting any sort of continuous push a few months down the line.
Rating: 4.5 out of 10
SEGMENT FOUR: Alberto Del Rio vs Cody Rhodes
Match Result: Alberto Del Rio via Cross Armbreaker
I'm fully behind Del Rio as a face – his face moveset is pretty damn sweet, he seems to be getting over slowly (he was over as hell on Smackdown) and his feud with the Big Show is great. This match was decent as well. It was perhaps one step above a squash match but, like I said, I'm a huge fan of Del Rio's face moveset so I still enjoyed it. Big Show's mocking-but-still-threatening promo via satellite to close out the segment was good stuff as well. Everything about this feud so far is though.
Rating: 6.5 out of 10
SEGMENT FIVE: Rey Mysterio vs Daniel Bryan
Match Result: Daniel Bryan via No Lock
Totally did not expect Mark Henry to return and it was AWESOME. Henry looked fucking psychotic in this savage post-match beatdown and it was an almost perfect way to have him return. The match itself was pretty good as well – it started really strong but seemed to lose its way towards the end, in my opinion. It just turned into a typical Mysterio match with him hitting all of his signature moves. I guess that's a TV match for you though I guess.
Rating: 7.0 out of 10
SEGMENT SIX: Sheamus vs Kane
Match Result: Sheamus via Brogue Kick
So I guess we're really rolling with the Team Hell No split and feud? It's not something I'm looking forward to if I'm honest, but I suppose it was inevitable. I have no idea who'll take the belts off of them though with all these teams splitting. The Shield hopefully, but we'll see.
Rating: 5.5 out of 10
SEGMENT SEVEN: Miz TV with Paul Heyman
Well, this segment was fucking painful. Miz TV segments usually suck but this one set the bar. The crowd were dead, Miz cut his standard unfunny jokes and Vickie was horrible. Admittedly it picked up towards the end, just before Lesnar came out, but we had to wade through some shit to get there. The Lesnar attack was very cool though and made him look brutal, but we didn't need the long Miz TV mess to get to it.
Rating: 4.5 out of 10
SEGMENT EIGHT: Randy Orton vs Wade Barrett
Match Result: Randy Orton via RKO
God, that Bo Dallas promo was horrible. Based on his mic skills alone, I honestly have no idea why WWE are high on him. And Orton vs Barrett again? It's almost becoming a running joke at this point at how often this match is thrown out on TV. Uninspired match, crowd were deathly silent at points and nothing of any note happened. Pointless.
Rating: 3.0 out of 10
SEGMENT NINE: Chris Jericho vs CM Punk
Match Result: CM Punk via Go To Sleep
Great match here, but let down by a poor crowd. These guys have great chemistry and didn't disappoint in the ring with some sweet counters and near-falls, although it could have been much more with a hot crowd. Bit of an odd finish as well – I expected some kind of angle or a run-in to end this one, possibly a Ziggler run in, but Punk just got the clean win. Not really a negative against the match, just seemed like an odd choice to me.
Rating: 7.0 out of 10
SEGMENT TEN: John Cena Calls Out the Shield
…Or Brad Maddox calls out the Shield? I'm glad he did, because it was INCREDIBLE. Maddox's promo was pure money – possibly the best thing on the show tonight, in my opinion. The whole exchange between The Shield and Maddox was great, in fact. Finally the Shield get some decent live mic time and sound pretty damn menacing while they're at it. Unfortunately the ending was flat as hell, with a bit of a brawl and the Shield retreating from Ryback, Sheamus and Cena. Not interesting in the slightest and a really disappointing way to end the show.
Rating: 6.5 out of 10
FINAL THOUGHTS
Segment of the Night: Chris Jericho vs CM Punk
Trash Segment of the Night: Randy Orton vs Wade Barrett
Final Analysis: I've not really got many positive things to say about this episode of Raw. There was a lot of filler on it, multiple poor segments and any good points of the show seemed tainted by a poor crowd. Hands down the best thing on the show was any angle involving the Del Rio/Big Show feud, which were few and far between sadly. Factor in the unnecessarily length segments like Miz TV and pointless matches like Barrett vs Orton and you've got yourself a show which just doesn't have enough substance at the end of the day. Not great.
Verdict: 5.4 out of 10
411 RATINGS SCALE:
0 – 0.9: Torture
1 – 1.9: Extremely Horrendous
2 – 2.9: Very Bad
3 – 3.9: Bad
4 – 4.9: Poor
5 – 5.9: Not So Good
6 – 6.9: Average
7 – 7.9: Good
8 – 8.9: Very Good
9 – 9.9: Amazing
10: Virtually Perfect
TWITTER
http://www.twitter.com/411wrestling
http://www.twitter.com/411moviestv
http://www.twitter.com/411music
http://www.twitter.com/411games
http://www.twitter.com/411mma
http://twitter.com/DynamiteShovel

NULL