411 Instant Analysis 12.07.12: WWE Friday Night Smackdown
December 7, 2012 | Posted by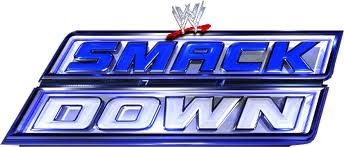 Hello and welcome to the return of Friday Smackdown instant analysis to 411, I am your new scribe James Gold and I am pleased to provide analysis of Smackdown for the first time on 411 in 112 days.
On a personal note I have up until now been one of the many people that read 411 on a daily basis for years and I am proud that Larry has given me the chance to provide Instant Analysis each and every Friday night all about the WWE's A Show Smackdown
---
SEGMENT 1: Sheamus vs. Big Show no contact contract signing
I'm a fan of a no contact rule being put into a storyline but tossing it out nine days before a PPV seems a waste as it a good way to build with for a longer period at that but when you booking week to week what can I really expect.
I did like both the promo's Show and Sheamus cut though, so this segment was just to add another layer on to the storied feud between Show and Sheamus it severed its purpose I guess and set up two matches for latter tonight so gave us something as well for tonight.
Rating: 6 out of 10
SEGMENT 2: Daniel Bryan vs. Big Show
Match Result: Big Show pinned Daniel Bryan
Match Length: About 11 Minutes
I quite liked this match I've always preferred seeing Show go up against smaller workers and whilst this match was not the greatest it served the purpose of advancing the big storyline in the company.
Post Match beatdown by the Shield on Bryan followed the usual formula with Kane making the save and being overwhelmed and put through the announce table to build toward the 6 man tag at the PPV.
Rating: 7 out of 10
SEGMENT 3: Damian Sandow/The Miz Promo
Nothing much to say about this segment expect if you want a great example of a canned pop watch Miz's entrance tonight and compare it to any pop he get's on Raw it's a world of difference.
I guess these guys could have a good match but knowing WWE this is all the build we are going to get and they will chuck the match out on TV next week but when you've got time to fill you tend to do mad things
like throwing fresh matches out on television each week.
Rating: 5 out of 10
SEGMENT 4: Brodus Clay and The Uso's vs. EMB
Match Result: Drew McIntyre pins Jimmy Uso
Match Length: About 4 Minutes
Not a technical masterpiece here but an enjoyable filler match, I'm a big fan of 3MB for the fact it gave Three wrestlers who were doing nothing a chance at getting on TV, plus Clay and The Uso's gave me a modern day too cool vibe would not mind seeing another longer match between these workers.
Rating: 5 out of 10
SEGMENT 5: Randy Orton vs. Wade Barrett
Match Result: Randy Orton pins Wade Barrett
Match Length: About 12 Minutes
The Chemistry was good here in this match which should be expect for how many times these guys have competed on TV, PPV and House Show Circuit. Quite enjoyed the match even though we have seen it so many times before in the past.
Kofi Kingston being involved in the finish helps build up the IC Title match more so I guess this match did
serve at least a purpose of building a match up instead of being a pointless through away match that I
worried it may be when announced on Raw.
Rating: 7 out of 10
SEGMENT 6: Primo and Epico vs. Great Khali and Hornswoggle
Match Result: Hornswoggle pinned Epico
Match Length: About 3 Minutes
Pointless match we are supposed to believe in the rebuild of the tag division, Primo and Epico deserve better than jobbing to Khali and Hornswoggle, really in 2012 who cares about Khali and Hornswoggle, pointless match were the talented get buried and the useless get put over.
Rating: 3 out of 10
SEGMENT 7: The Shield Promo
Cool backstage promo not establishing much more about the group just going over the facts why they did what they did on Raw, Ambrose looked like the star of the group once again here doing much of the talking, looked different from your usual WWE backstage promo but that's a good thing.
Rating: 7 out of 10
SEGMENT 8: Cesaro/Truth In Ring Promo
Cesaro cut the usual anti-America promo here I'm really getting the feeling with him at the moment that he is phoning his act in whilst he in ring worse is still great I get the feeling that he does not fully believe in the character he is portraying.
Truth did better on the mic tonight I do dig his work on the mic when he is more serious like tonight and I want to see him and Cesaro at TLC now even if I did not enjoy their last match, Truth sold me tonight on standing up for America, against the evil anti American Cesaro.
Rating: 7 out of 10
SEGMENT 9: Sheamus vs. Alberto Del Rio
Match Result: Sheamus made Del Rio tap-out
Match Length: About 10 Minutes
These guys have fought so many times I really struggle to care any more and we this match happening really for no good reason I did find it hard to put my concentration into another fight between these two guys. It was an okay.
I did like Sheamus using Ricardo as a human battering ram on Show post match it was predictable ending but at least it kept the focus on Smackdown biggest feud to end the show.
Rating: 6 out of 10
FINAL THOUGHTS
Segment of the Night: Orton vs. Barrett
Trash Segment of the Night: Primo and Epico vs. Khali and Hornswoggle
Final Analysis: Not a classic night of action here, whilst the matches delivered, I just left with a feeling that it was a night of guys just fighting for fighting sake and nothing came out of tonight expect a no contact rule for the world title match, which should have been put in place straight after survivor series, instead of 9 days before the PPV, an average night of action all around on Smackdown but that what happens when you've got so many hours of TV to fill in a week
Verdict: 6.4
411 RATINGS SCALE:
0 – 0.9: Torture
1 – 1.9: Extremely Horrendous
2 – 2.9: Very Bad
3 – 3.9: Bad
4 – 4.9: Poor
5 – 5.9: Not So Good
6 – 6.9: Average
7 – 7.9: Good
8 – 8.9: Very Good
9 – 9.9: Amazing
10: Virtually Perfect
TWITTER
http://www.twitter.com/411wrestling
http://www.twitter.com/411moviestv
http://www.twitter.com/411music
http://www.twitter.com/411games
http://www.twitter.com/411mma