411 Instant Analysis 12.17.12: WWE Monday Night Raw
December 17, 2012 | Posted by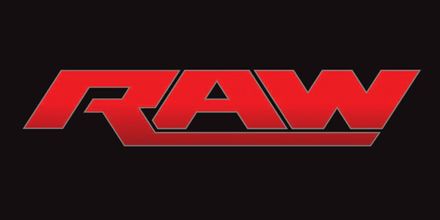 Welcome again to 411mania's Raw Instant Analysis! I'm Ben Watters, here again to sit down and type out my inane ramblings on this episode – the penultimate show before Christmas! Which has reminded me how unprepared I am for Christmas this year. Hmm. More importantly though, it's the Slammies! So let's see what the Slammy Awards show has in store for us coming off of a tremendous TLC PPV. ..
---
SEGMENT 1: Rey Mysterio vs Damien Sandow
Match Result: Rey Mysterio wins via 619 and splash
Pretty much a non-event here. Basic short match and Mysterio getting the clean win. Not sure why, considering Team Rhode Scholars are the #1 contenders for the tag belts, but okay.
Rating: 3 out of 10
SEGMENT 2: The 'Tell Me I Didn't Just See That' Award
I'M THE BOOGEYMAN AND I'M COMING TO GET YOU! I adored the return of the Boogeyman, but him coming out and disappearing during a commercial disappointed me. He didn't even get a chance to rhyme. Maddox coming out was great and he looked like a true asshole waiting for his award, although him slinking away without doing or saying anything was odd. Kofi's handstand at the Rumble did deserve the win here though.
Rating: 6 out of 10
SEGMENT 3: Eve vs Kaitlyn
Match Result: Kaitlyn via Gutbuster
Another throwaway match here with Kaitlyn picking up the win. Crowd were pretty dead for this but it was short, relatively unoffensive and was just padding for the Slammy announcement.
Rating: 3 out of 10
SEGMENT 4: Comeback of the Year Award
Options are Jerry Lawler, Brock Lesnar, Jericho and DX. Probably should have mentioned that for the last award but I was too hyped for the Boogeyman. Lawler winning was the right choice. The WWE Universe has done well so far. I was intrigued at how the voting would pan out but it's unobtrusive and a good way for everyone at home to get involved as well. I would vote too but I'm pretty lazy.
Rating: 6.5 out of 10
SEGMENT 5: Kofi Kingston vs Tensai
Match Result: Kofi Kingston via Trouble in Paradise
Match Length: About 1 minute
It seems cruel that they had Tensai out there waiting for Kofi during Lawler's acceptance purely because I could hear the Albert chants ringing out before I even saw Tensai. This was here purely to further the Kofi/Barrett feud and did seem like a bit of a waste of time. Tensai sold the Trouble in Paradise wonderfully though.
Rating: 4 out of 10
SEGMENT 6: The 'Kiss of the Year' Award
I didn't want to guess during the commercial, but I kinda knew AJ would win this. Although this was always going to be an angle in disguise. I have no idea what's going on in this AJ storyline either. I guess that's the point though? It ties in with AJ's crazy character I suppose – I don't totally hate it, but I sure as hell don't like it. The Dolph/AJ kiss got a huge pop though.
Rating: 5 out of 10
SEGMENT 7: The Great Khali vs David Otunga
Match Result: Great Khali via chop
My jobber entrance count is up to 6 at this point, with many to come I'm sure. Khali won of course and danced with Natalya. 5 stars.
Rating: 1 out of 10
SEGMENT 8: Superstar of the Year Award
Fantastic spoiler job by WWE here, practically announcing that it's Flair before he's even come out. It's still cool to see Flair back though – wonder how frequent he'll be appearing from now on. Flair also gets Cena's Slammy Award because he's had a fantastic year in TNA. It was for hiring Alex Silva, I'm sure. Punk and Flair's exchange was great and it made sense for him to come out and complain however I genuinely thought we were heading towards a Flair/Punk match. Luckily it was just a fight but sadly, it did mean Flair stood tall over the WWE Champion (albeit an injured one). The Shield coming out was great stuff as well, a beat down of Flair is a brilliant way to continue building them up as serious threats WWE, as well as build up Ryback, Bryan and Kane as big faces by saving him.
Rating: 7.5 out of 10
SEGMENT 9: Brodus Clay vs JTG
Match Result: Brodus via splash
I'm always disappointed that JTG never gets an entrance because of his awesome theme but never surprised when he always jobs. Brodus wins and kids dance. We all know the drill.
Rating: 0.5 out of 10
SEGMENT 10: The 'LOL' Moment of the Year
The Tensai/Santino exchange was absolute gold. We've all been laughing at Tensai for some time now, but now we can laugh with him. I loved Santino breaking that assumed taboo by breaking out the 'A-word' around Tensai as well (The A-word is Albert, for the record). Also The Rock throwing Cena's stuff into the river was absolutely hilarious and did deserve to win, but it was a mistake to put it in there when the Rock wasn't available to accept the award in person. I don't think the crowd appreciated it at all.
Rating: 6 out of 10
SEGMENT 11: Sin Cara vs Cody Rhodes
Match Result: Cody Rhodes via Cross Rhodes
The jobber entrance-o-meter is going through the roof at this point – it's actually more surprising if someone gets a full entrance at this point. I like it though, makes everything snappy and there's no dead air. Decent throwaway match here though, short of course but with a very cool and slick reversal by Rhodes into the Cross Rhodes finish.
Rating: 5 out of 10
SEGMENT 12: The 'Trending Now – Hashtag of the Year' Award
Layla has the charisma of a doormat, but at least she can put over the WWE app admirably. Ryback naturally wins with #FeedMeMore, but he couldn't come out to accept his own award? #Lazy
Rating: 2 out of 10
SEGMENT 13: Big Show and his Big Chair
Big Show was pretty great here, acknowledging the 'boring' chants. And all I want to do is sit in that chair, is that weird? Although this is all pointing towards a 4th Big Show/Sheamus PPV match – just because it was good the first time guys, doesn't mean it's going to be that good every single time after that. No idea why Cena stopped Ziggler's cash-in as well – I guess he's just pissed he stole the show and his girlfriend. Yeah I'm getting behind that. Puns are funny.
Rating: 5.5 out of 10
SEGMENT 14: 3MB vs The Miz, Alberto Del Rio and Tommy Dreamer
Match Result: Tommy Dreamer wins via DDT
I hope the gimmick of 'Team Recently-Turned Face' is to bring out a random wrestler from the past for a 6-man tag match every week. Could be fun. Also give them that name and make it edgy. Although the only good part about Dreamer's return was the 'ECW' chants – I have an ironic like for them these days. E-C-DUB. This match was a bit longer than it should have been overall – it got very boring and formulaic in the middle, which is strange for a night dominated by short matches. And where the hell is 3MB's first performance?
Rating: 6 out of 10
SEGMENT 15: Newcomer of the Year Award and Ryback vs Antonio Cesaro
Match Result: Ryback via count-out
Ryback was the natural winner here – only a fool would guess otherwise. I wanted Cesaro to win though, so what do I know? Just as I was typing that – out comes Cesaro! Good short promo as well. Not a bad match between the two, as short as it was. A short show of power and the count –out finish kept both men looking pretty good.
Rating: 6.5 out of 10
SEGMENT 16: The Match of the Year Award
Sheamus vs Big Show was an odd nomination – I consider that match damn good but not particularly a match of the year candidate, but I digress. I have no complaints with Undertaker vs Triple H winning this award, it was a tremendous match. The Shield beating down Dreamer and Ricardo was good as well – backstage attacks with these guys are always so intense, it's fantastic.
Rating: 6 out of 10
SEGMENT 17: Dolph Ziggler and AJ vs John Cena and Vickie Guerrero
Match Result: John Cena via DQ
This whole match was pretty poor and was basically an entended segment, as you'd expect. Up until the Cena/Ziggler end exchange, which was good stuff as usual from these guys. I didn't expect BIG E FUCKING LANGSTON though! I'm excited to see where this is going to end up. I can't see Langston being involved being involved with the Shield, so is this the fabled 'attack Cena and get your main event push'? We all saw where that got Tensai. Still, an awesome way to end the show – minus the way AJ's theme played over Langston's serious face. Actually, fuck it, that was an awesome way to end Raw.
Rating: 6.5 out of 10
FINAL THOUGHTS
Segment of the Night: Superstar of the Year Award
Trash Segment of the Night: Brodus Clay vs JTG
Final Analysis: If this wasn't the Slammy Awards, this would have been a pretty mediocre Raw. I feel the Slammy Awards setting really propped everything up, made it seem like a big occasion and gave WWE a lot of content to fit into the 3 hour slot – which are all good things. However, almost every non-Slammy segment/match felt pointless and throwaway. I'm never usually one to complain about match lengths on TV (I don't really care if a show doesn't have much wrestling on it) but the matches on this Raw were either a total waste of time and too short, or a total waste of time and too long. Although that ending was sweet, sweet intrigue.
Verdict: 6.1 out of 10
411 RATINGS SCALE:
0 – 0.9: Torture
1 – 1.9: Extremely Horrendous
2 – 2.9: Very Bad
3 – 3.9: Bad
4 – 4.9: Poor
5 – 5.9: Not So Good
6 – 6.9: Average
7 – 7.9: Good
8 – 8.9: Very Good
9 – 9.9: Amazing
10: Virtually Perfect
TWITTER
http://www.twitter.com/411wrestling
http://www.twitter.com/411moviestv
http://www.twitter.com/411music
http://www.twitter.com/411games
http://www.twitter.com/411mma
http://twitter.com/BWatters_TWY

NULL