411 Instant Analysis 12.31.12: WWE Monday Night Raw
January 1, 2013 | Posted by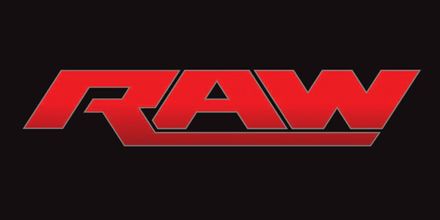 Welcome once again everyone to the Raw Instant Analysis! I'm Ben Watters and apologies about the delay for this week's column as, of course, it was New Years Eve and I'm only just watching Raw in the cold light of day with quite the hangover. So, without delay, let's get down to it…
---
SEGMENT ONE : Miz TV with John Cena
Sandow did kind of save this segment as it was bombing pretty hard before Rhodes Scholars appeared. Miz TV hasn't set the world on fire in my opinion so far, but it least it's a good and easy way to further feuds. I did enjoy Cena's promo on Rhodes's moustache as well, it was unintentionally hilarious purely because it sounded like he was going to sexually attack Rhodes.
Rating: 6.0 out of 10
SEGMENT TWO: Team Rhodes Scholars vs The Miz and John Cena
Match Result: John Cena via Attitude Adjustment
Match Length: Around 10 minutes
It's pretty damn impressive how over Cody's Moustache is. They should probably give it a singles push at this point. Anyways, this match was pretty standard formula – Miz takes beatdown, Cena in for the hot tag, win. I wasn't really digging it.
Rating: 4.5 out of 10
SEGMENT THREE : Antonio Cesaro vs Sgt Slaughter
Match Result: Antonio Cesaro via Neutralizer
Match Length: Around 3 minutes
Another good promo from Cesaro, I'm always glad that he gets some time on the mic each week. Wasn't really much of a match, although I'm pretty damn impressed that Slaughter took the neutralizer – he's got to be getting on a bit now? And it's a great idea for Cesaro to look so dominant – with the post match beatdown and clean win he definitely came out of this looking great.
Rating: 6.0 out of 10
SEGMENT FOUR: Team Hell No vs 3MB
Match Result: Daniel Bryan via Flying Headbutt
Match Length: Around 6 minutes
Jinder Mahal genuinely has the coolest look on the entire roster at the moment. With the goatee and the black turban – it's just badass. I will also say that I'm very much enjoying the backstage party segments running through the show, you can never go wrong with seeing Tensai wandering around in the background in smart casual clothes. Not a bad title match though, all 4 guys are good workers and it wasn't so long that it overstayed it's welcome.
Rating: 6.5 out of 10
SEGMENT FIVE: CM Punk Proves His Injury is Legit
Even though these Punk promo segments are often fairly directionless (this one wasn't quite), it's still a good thing that WWE put him out there on TV, as opposed to having him off-screen. This was also a good segment, it was a little long, but Punk and Heyman were great and Vince was pretty good as well. No real complaints.
Rating: 7.0 out of 10
SEGMENT SIX: Dolph Ziggler vs Sheamus
Match Result: Sheamus via DQ
Standard TV match between these two, which we've seen far too often at this point. It's so hard to get into matches like these when WWE just keep repeating them frequently – it's the exact same issue with Sheamus vs Big Show. This matchup is never really bad, it's just very similar every time – Sheamus is practically dominant for most of the match, barring some token Ziggler offence. The end was intriguing though, with the Big E/Sheamus staredown and then the Shield attack. Not sure why the Shield did attack Sheamus but I'm sure we'll find out.
Rating: 6.5 out of 10
SEGMENT SEVEN : Eve vs No-one
I feel this Kaitlyn/Eve angle was pretty overshadowed by the pure what-the-fuckery rehash of the previous segment. I'm all for wacky angles – sign me up for most insanity – but I didn't enjoy this. It was just bizarre and pointless.
Rating: 4.0 out of 10
SEGMENT EIGHT: Ricardo Rodriguez vs The Big Show
Match Result: Big Show via DQ
The third of our Championship Thurs- um, I mean Champions Choice matches. The segment before this was actually pretty awesome with face Del Rio giving Ricardo some encouragement – I'm actually hyped to see what Del Rio can do as a face. The match itself wasn't terrible either – it was as you'd expect, except for the spot where Ricardo got some offence, which was pretty damn amazing and the (possibly fake) crowd were way into it. I'm not hyped for the Big Show/Del Rio feud though, their last one was garbage, if I remember correctly.
Rating: 6.0 out of 10
SEGMENT NINE : Wade Barrett vs Kofi Kingston
Match Result: Wade Barrett via Bullhammer Elbow
As my friend remarked during this, it was incredibly hard to get into this match due to WWE spoiling the result on their website before Raw. It would have genuinely been pretty shocking that Barrett actually won the title clean from Kofi after looking so, so bad the last couple of weeks. The match itself was very good, but again it was hard to get fully into it after knowing the result.
Rating: 7.0 out of 10
SEGMENT TEN : The Shield vs Ryback
Match Result: Wasn't a match?
So, I guess this wasn't a match after being hyped up as so? Hmm okay. Not really much to this anyway, was just a brawl where Sheamus, Randy Orton and Ryback stood tall. Not particularly interesting and ultimately disappointing.
Rating: 5.5 out of 10
SEGMENT ELEVEN: Ziggler and AJ's New Year's Celebration
Damn good segment, minus the end and bits in the middle. Great promo by Ziggler followed up by a great promo from Cena. The ending was a bit unnecessary and the photoshopped pictures that were shown were pretty poor, but them aside, it was a fantastic way to end Raw. Ziggler's shown he can be a main event player and I'm digging the group that he's built with AJ and Big E. I'm unsure whether this Cena/Ziggler feud is going to continue considering it's the Rumble coming up, but it'd be a shame if these guys didn't have a final match to blow off the feud – a feud that I've really enjoyed so far.
Rating: 8.0 out of 10
FINAL THOUGHTS
Segment of the Night: Ziggler's New Year's Celebration
Trash Segment of the Night: Not technically a segment listed, but by far the Mae Young bullshit
Final Analysis: A pretty decent Raw this week, definitely a step up from last week and I was pleasantly surprised they didn't totally phone it in considering it was New Year's Eve. In terms of matches this Raw wasn't great, but I enjoyed a fair few promos and was enjoying the backstage New Year's party until the Mae Young ridiculousness. All in all, a pretty good Raw – not sure if it helped my hangover though.
Verdict: 6.6 out of 10
411 RATINGS SCALE:
0 – 0.9: Torture
1 – 1.9: Extremely Horrendous
2 – 2.9: Very Bad
3 – 3.9: Bad
4 – 4.9: Poor
5 – 5.9: Not So Good
6 – 6.9: Average
7 – 7.9: Good
8 – 8.9: Very Good
9 – 9.9: Amazing
10: Virtually Perfect
TWITTER
http://www.twitter.com/411wrestling
http://www.twitter.com/411moviestv
http://www.twitter.com/411music
http://www.twitter.com/411games
http://www.twitter.com/411mma
http://twitter.com/DynamiteShovel

NULL