411's Wrestler of the Week 5.07.13: Year Nine, Week 4
May 7, 2013 | Posted by
Welcome to YEAR NINE, WEEK FOUR of 411's Wrestler of the Week. A quick overview of the rules to kick things off for us as a reminder…
Each writer chooses FIVE wrestlers from any promotion and each wrestler gets a point total attached to that ranking. It looks a little like this…
1st – 5
2nd – 4
3rd – 3
4th – 2
5th – 1
Then we tally up the votes and the official 411 Wrestler of the Week is crowned. But wait, there's more! Each week the top SIX vote getters get a points value for their ranking which looks something like this…
1st – 15
2nd – 12
3rd – 9
4th – 6
5th – 3
6th – 1
…and they go towards the 411 Wrestler of the Year award to be announced each year around WrestleMania. This will be posted every Monday (the voting week runs Monday through Sunday). Let's see who wins this week…
---
Larry Csonka
1) Jun Akiyama
Jun Akiyama beat Seiya Sanada in the semifinals and Kai in the finals of this year's All Japan Pro Wrestling Champion Carnival tournament. With the victory he will a shot at the Triple Crown.
2) The Shield: Simply put, these three guys are the best booked thing in wrestling right now. They continue to have good performances; the pinned Cena in a six-man tag on Raw and then Ambrose won against Kane on Smackdown. It's hard not to believe in the Shield right now.
3) Kazuchika Okada: Defeated Minoru Suzuki on iPPV to retain the IWGP Title.
4) CIMA
5) Hiroyoshi Tenzan & Satoshi Kojima
Ryan Byers
1) The Shield
It was another huge week for Dean Amborse, Seth Rollins, and Roman Reigns, as this week they won a six man tag match that included pinning WWE Champion John Cena and also took out the WWE Tag Team Champions, both in terms of laying them out and in terms of defeating one of them in the ring, with Ambrose getting the pinfall over Kane. These three guys have been great in their role for months now, and now their hard work is being rewarded with a push better than that of any stable in recent memory. Seriously, can you imagine how big a star Wade Barrett would be if the Nexus were pushed this well as opposed to the crap treatment they actually got?
2) Kazuchika Okada: Okada, the reigning IWGP Champion, scored the first successful defense of this title reign by unseating the veteran Minoru Suzuki. This match gets Okada a measure of revenge, as Suzuki defeated him in the first high profile singles match between the two wrestlers, which occurred in between Okada's first title reign and his current run with the belt. The Rainmaker now moves on to face the challenge of Togi Makabe on New Japan's next big show.
3) Jun Akiyama: It would have meant more and ranked him higher if he were not already a well established main eventer, but, after over twenty years as a professional wrestler, Jun Akiyama won his first Champions Carnival tournament with All Japan Pro Wrestling. Akiyama debuted and became a major star with AJPW and seemed destined to win the company's top tournament as the 1990s drew to a close. However, the Pro Wrestling NOAH split prevented that from happening. Now back in All Japan after defecting from NOAH earlier this year, Akiyama finally got the victory that has eluded him for so long.
4) CIMA
5) Eddie Kingston
James Wright
1) Dean Ambrose
Part of being a member of a team that rarely wrestles means that when you get a chance to showcase your skills on your own it is a big deal, not to mention in a main event, not to mention winning, not to mention it being part of an ongoing storyline against the Deadman and the tag team champions. Dean Ambrose continues to impress and getting a victory over Kane moves his team one step closer to the tag team titles.
2) Seth Rollins & Roman Reigns: Where one Shield member is the others can't be far behind and once again working as a true unit they helped secure their teammate Dean Ambrose the victory on Smackdown. All eyes are on the Shield at the moment and so far they have lived up to the hype.
3) Sting: As much as I don't agree with it, Sting is the new no. 1 contender for the TNA title at Slammiversary. He takes away the main event on one of the four live PPVs of the year from other talent, so yay!
4) Jay Brisco
5) Alberto Del Rio
Jack McGee
1) The Shield
Once again, the Shield was a dominant force on WWE TV during the voting period. They defeated team Hell NO and Cena on Raw, and Ambrose was able to best Kane on Smackdown. So far so good for these guys and I hope WWE keeps it up, because they really could make three new stars here.
2) Jun Akiyama: Won the AJPW Champion Carnival tournament, and also earns a shot at the triple crown by doing so.
3) Kazuchika Okada: Retained the IWGP Title by defeating Minoru Suzuki on iPPV.
4) Jay Briscoe
5) Sting
Michael Benjamin
1) The Shield
BELIEVE. These guys just dominate everybody they're in a program with and continued to do so this week. Reigns pins Cena clean? Love it. Ambrose over Kane? Perfect. This is how you build an effective heel stable.
2) Kofi Kingston: Had a nice lengthy match with Cesaro on Main Event that both kicked tons of ass and helped in making Kofi regain some legitimacy.
3) Jun Akiyama: I'm not very knowledgeable when it comes to what's happening overseas, but Jun won the AJPW Champion Carnival tournament and is eligible for a shot at the Triple Crown. Kind of a big deal.
4) Kazuchika Okada
5) Ryback
Nick Sellers
1) The Shield
Every week this trio just seems to get stronger and stronger. What's more, we're now getting more of a flavor for their individual personalities. I just hope they don't go the way of say, Nexus for example, and quietly fade away. The sky's the limit for them.
2) Sting: Honestly? I don't mind a jot. Sting's been a big thorn in Aces & Eight's side, and there's history with him and Bully Ray. Furthermore, this is a great little rivalry for Bully to sink his teeth into. As long as Sting does the honors down the road, I'm all for this.
3) Chris Sabin: Short but sweet bout on Impact after a lengthy spell on the sidelines. It's good to have him back.
4) Ryback
5) Kofi Kingston
TJ Hawke
1) Jun Akiyama
Won the AJPW Champions Carnival for the first time in his career. See Ryan's writeup for why it's such a great personal accomplishment.
2) CIMA: CIMA defeated Akira Tozawa to retain the Open the Dream Gate Title for the 14th time. CIMA has been the Dream Gate Champion since Christmas 2011. Because he is CIMA.
3) Shingo Takagi & YAMATO: They defeated Uhaa Nation and BedxBreakfast Hulk to win the Open the Twin Gate titles in Dragon Gate.
4) Kazuchika Okada
5) Eddie Kingston
Jeremy Thomas
1) The Shield
The Shield keeps rolling on and shows no signs of slowing down as they steamroll their way toward their Tag Team Title match with Team Hell No. You can't possibly argue against these guys as the most well-booked stable in years.
2) Sting: I may not think that he was the right guy, but that doesn't change the fact that he's facing Bully Ray for the World Title at Slammiversary.
3) Jay Briscoe: Retained the ROH World Title against Adam Cole at Border Wars.
4) Jun Akiyama
5) CIMA
Francisco Ramirez
1) The Shield
Roman Reigns pinned Cena, Ambrose pinned Kane. How is this team not my vote for WOTW this week? They've been pushed as a monster team, have gotten extremely over and put on some tremendous matches. Things just keep getting better and better with these guys.
2) Atlantis: CMLL veteran and star celebrated his 30th year as a wrestler and picked up a win over Averno. CMLL held a celebration featuring guys like Fray Tormenta and Okumura representing NJPW, and also well-wishes and congratulations from various Mexican celebrities. All this leading up to the upcoming Mask Vs. Mask match with Ultimo Guerrero.
3) Kofi Kingston/Antonio Cesaro TIE: Main Event is the place to be for good matches and Kofi and Cesaro put on a great one this week, Kofi coming out the victor.
4) Jay Briscoe
5) Sting
---
THE WINNERS~!
Special Mention…CIMA – 9 Votes
Fifth Place…Sting – 13 Votes
Fourth Place…Kazuchika Okada – 14 Votes
Third Place…Jun Akiyama – 22 Votes

Won the 2013 All Japan Pro Wrestling Champion Carnivals, and also earned a title shot with that vitory..
Second Place…Roman Reigns and Seth Rollins – 38 Votes

Were part of another big week for the Shield, defeating John Cena, Daniel Bryan and Kane on Raw.
And 411's Wrestler of the Week is…
Dean Ambrose – 39 Votes
Once is an accident, twice is a trend; Dean Ambrose has done it again…
Year-End Standings~!
And here are the standings after week FOUR…
Dean Ambrose – 30pts.
Seth Rollins – 24pts
Roman Reigns – 24pts
Dolph Ziggler – 15pts.
Kofi Kingston – 15pts.
Ryback – 13pts
Bully Ray – 12pts.
Brock Lesnar – 9pts
Wade Barrett – 9pts.
The Undertaker – 9pts
Jun Akiyama – 9pts.
AJ Styles – 6pts.
Fandango – 6pts.
KENTA – 6pts.
Yoshihiro Takayama – 6pts.
Kazuchika Okada – 6pts.
John Morrison – 3pts.
Jack Swagger – 3pts.
Sting – 3pts.
Hernandez – 3pts.
Chavo Guerrero – 3pts.
Seita Sanada – 3pts.
CIMA – 1pt
Mickie James – 1pt
Alberto Del Rio – 1pt
Mikey Nicholls- 1pt
Shane Haste – 1pt
Voting began 4.16.13
Year-End Rankings Key:

WWE, Raw, SmackDown and NXT-Contracted Wrestlers are represented in BLUE.

TNA Contracted Wrestlers are represented in GREEN.

ROH Contracted Wrestlers are represented in RED.

US Independent Wrestlers are represented in MAROON.

Japanese Contracted Wrestlers are represented in BLACK.

Mexican Contracted Wrestlers are represented in MAGENTA.

Other International Wrestlers are represented in INDIGO.
---
**PREVIOUS WINNERS**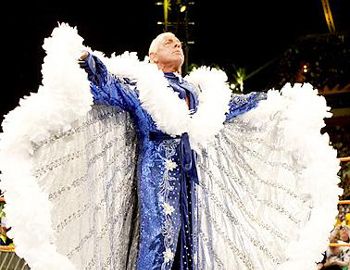 Year One Winner: Ric Flair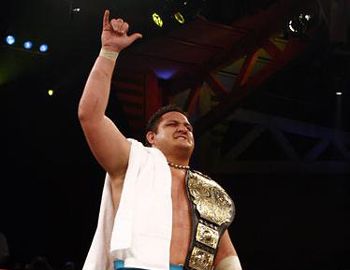 Year Two Winner: Samoa Joe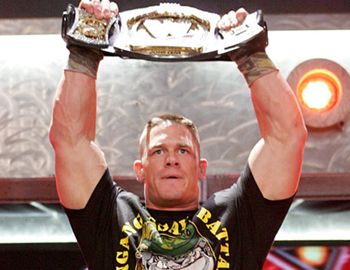 Year Three Winner: John Cena

Year Four Winner: Chris Jericho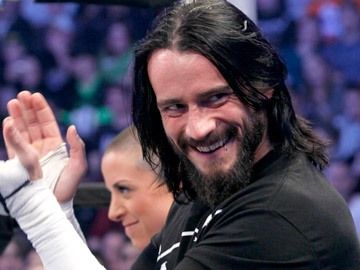 Year Five Winner: CM Punk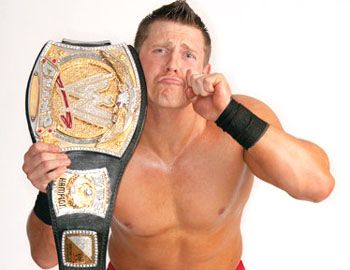 Year Six Winner: The Miz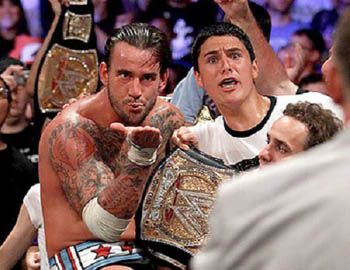 Year Seven Winner: CM Punk

Year Eight Winner: CM Punk