411's WWE Main Event Report 10.31.12
October 31, 2012 | Posted by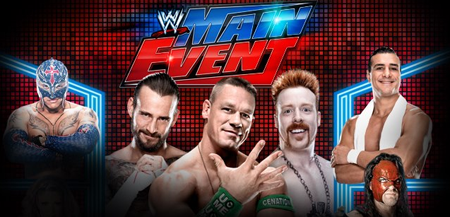 WWE Championship Roll Call:
WWE Champion: CM Punk
World Champion: Big Show
IC Champion: Kofi Kingston
US Champion: Antonio Cesaro
Unified Diva's Champion: Eve
WWE World Tag Team Champions: Daniel Bryan and Kane
WWE MAIN EVENT 10.31.12 (Episode 5)
-Michael Cole discusses the controversial Hell in a Cell PPV, and we get still shots of the main event.
-Cole and JBL are the announce team, and are at the table tonight, and not starting in the ring as usual. They discuss referee brad Maddox, noting he failed at becoming a superstar, and then went into officiating.
-We see the beat down on Sin Cara by Del Rio and the PTPs last week, which led to this week's main event.
-We get a special video package for Alberto Del Rio.
Randy Orton, Rey Mysterio and Sin Cara vs. Alberto Del Rio and The Prime Time Players (O'Neil and Young)
Rey and Young will begin things. Young tries to back of Rey to a corner, gets a takedown and works a front facelock. Young slaps Rey around a bit and then releases him. Lock up, knee by Young and he takes Rey to the corner. A whip across, countered by Rey and he tags in Cara. Snap mare, double kicks to Young and Cara covers for 2. More kicks by Cara, big enziguri follows and a tag to Orton. Rights by Orton, and a clothesline follows, taking Young down. Orton stomps away on Young, vertical suplex follows and a cover by Orton gets 2. To the corner, rights by Orton, but Young takes him to his corner and tags in O'Neil, who lays the rights and boots to Orton. Snap mare and leg drop connect for O'Neil, and he covers for 2. Tag to Young, Orton fights back and tags in Rey. Young rushes Rey to his corner tags in Del Rio and he takes over, kicks connect and a cover gets 2. Belly to back suplex by Del Rio gets 2. Del Rio wraps Rey around the post, that had to suck, and then back in, Rey off the ropes, connects with the boot and tags in Orton…
~commercial time~
We are back from a commercial and O'Neil is working a headlock on Orton. Orton with the belly to back suplex to escape, Cara tags in and lays in the kicks to O'Neil. Dropkick to the knee, kick to the head and then a run up enziguri. To the corner, kick by Cara, springs in with the cross body for 2. Cara off the ropes, tripped up by Del Rio and now O'Neil lays the boots to him. Tag to Del Rio, and gets a snap suplex and a cover for 2. Del Rio works the headlock, Cara works to escape, off the ropes and a sunset flip by Cara for 2. Back breaker connects for Del Rio, chokes out Cara in the ropes and tags in Young. To the floor, O'Neil beats on Cara, and now Yong brings him back in and tags in O'Neil. Clubbing shots by O'Neil, tags to Young and he works a headlock. Cara with elbows to escape, off the ropes, kicks to Young and then covers for 2. Tag to Rey, head scissors to Young. Rolls through and kicks Young in the head and covers for 2. Rey tries to springboard in, gets knocked to the floor as the teams face off…
~commercial time~
We are back from commercial again, and Del Rio tags in to work over Rey. Rey then counters a powerbomb, tries for a 619, countered and Del Rio levels him and covers for 2. Tag to O'Neil, he stomps on O'Neil, Rey looks for a tag and O'Neil tosses him across the ring. Tag to Del Rio, who misses a corner charge and he rolls to the floor. Rey looks for a tag, O'Neil tags in and stops him. To the corner, tags in Young and takes Rey down and works a headlock. Rey with kicks to escape, Young tags in O'Neil and he beats on Rey a bit and tags in Del Rio. Del Rio with the body figure foured, Rey is able to elbow out, off the ropes and gets a DDT and BOTH men are down. Tag to Orton! Clotheslines to Del Rio, then to O'Neil, then a snap slam to Young. Snap slam to Del Rio, who rolls to the apron. Hangman's DDT connects for Orton. Orton drops down for the RKO, but O'Neil and Young stop that. Cara in with a dropkick to O'Neil. Rey takes Young to the floor. Head scissors by Cara, 619 by Rey to Del Rio…RKO connects and that is all!
OFFICIAL RESULT: Randy Orton, Rey Mysterio and Sin Cara @ 22:00 via pin
RATING: ***¼
-Striker pops in to interview the winners. Rey says Orton led them to victory tonight. Rey then says that the tag team division is on notice, because he and Cara are here for a long run. Cara speaks some Spanish, basically saying that they will team up to win the titles. Finally, Orton says he send a message to Del Rio, which is that there is only one apex predator.
-Josh Matthews is with the Prime Time Players. They say that they didn't lose tonight, and this is not the end of things. The WWE will notice that they are the best tag team, and they will win the tag titles. They promise to be the tag team champions at WM 29.
-Del Rio appears, says he is the new apex predator, and on Smackdown, Orton better watch his back.
-We get footage of the AJ-Cena angle.
-Cole then says Vickie has new evidence, security footage from the hotel, from the floor that AJ and Cena were staying on. We'll see it on Raw.
Wade Barrett vs. Tyson Kidd
JIP as Barrett beats down Kid din the corner. A clothesline follows and Barrett covers for 2. Modifies camel clutch by Barrett, Kidd escapes but Barrett slams him down and covers for 2. Barrett works a headlock, Kidd works to his feet, elbows out, counters a suplex and connects with leg kicks to Barrett. Spin kick by Kidd, and a cover gets 2. Off the ropes, black hole slam by Barrett gets 2. Barrett sets Kid dup top, delivers rights, and up top he goes. Kidd fights back, nocks Barrett to the mat and then follows with a dropkick off the ropes and a cover for 2. Barrett charges, Kidd pulls down the ropes and Barrett to the floor. Kick by Kidd from the apron, goes for a suicide dive and Barrett kills him with an elbow. Barrett hits the souvenir elbow for the win.
OFFICIAL RESULT: Wade Barrett @ 2:55 via pin
RATING: NR
-Barrett on the mic now, and he says that was impressive. He puts over Kidd as a Hart Dungeon graduate, and that he beat him in under 5-minutes. He is also not surprised that Sheamus lost his title, since he already beat him. he says if Sheamus had put the title on the line, he would have won the title before Big Show.
Sheamus is out now, fella, and says that it is a misconception that the English and Irish do not get along. While he personally has no issues with the English, he doesn't like Barrett. He wants to fight Show again, but while he waits for that, he wants to put Barrett in his place. What about next week on Main Event? Barrett thanks him for his kind words about the English, and the feelings are not mutual, and he hates Sheamus the most of all the Irish. Next week they are in HIS England, and he doesn't lose in England. Sheamus says there is a first time for everything. He'll enjoy kicking his arse even more. Sheamus then charges the ring, Barrett ducks a brogue kick and bails.
They meet next week on Main Event.
-End scene.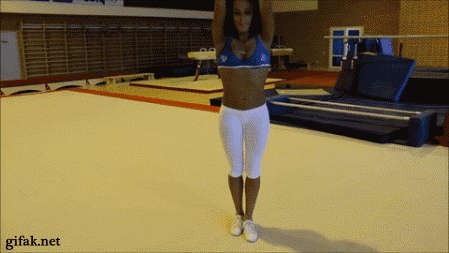 WHAT DID YOU THINK ABOUT TONIGHT's WWE MAIN EVENT?


TWITTER
Your heart is free. Have the courage to follow it…TO CSONKA'S TWITTER!
http://www.twitter.com/411wrestling
http://www.twitter.com/411moviestv
http://www.twitter.com/411music
http://www.twitter.com/411games
http://www.twitter.com/411mma