411's WWE Night of Champions 2023 Preview
May 27, 2023 | Posted by
Hello 411 guys, gals, enbies, and everyone else! Welcome to 411's WWE Night of Champions preview! I'm Jeremy Thomas and this weekend we have a busy schedule, kicking off as WWE heads over to Saudi Arabia for it's totally normal, not at all ignoring human atrocities for profit PPV. WWE has is just three weeks removed from Backlash so there wasn't a lot of time to build up new major feuds. Instead we have some very predictable matches that should hopefully be able to overdeliver — oh hey, and the crowning of a new top champion for Raw, so that should be fun… right? With all that said, let's hop right in!
WWE Intercontinental Championship Match
Gunther vs. Mustafa Ali
Image Credit: WWE
First up, we have Gunther defending the Intercontinental Championship against the second-biggest underdog on the show. Mustafa Ali has been recognized for years as a Dolph Ziggler-type performer, someone who has just about every talent to be a top performer in the company but has been mostly used to give other stars wins. Ali has been through a lot in his time: try as we might, we can't forget about RETRIBUTION, or the fact that he asked for and was denied his release. Gunther on the other hand is someone that WWE has strapped a rocket to since Triple H took over creative, and has done a fine job with elevating the Intercontinental Championship. That makes this really simple to predict; Gunther has a ways to go with his IC Title run right now and there's virtually no chance it gets upended by Ali, as good as he is. The challenger should get a nice comeback run in the match but in the end he's going to be the underdog throughout, and there's no realistic scenario where Gunther doesn't leave Jeddah with his title reign intact.
WINNER: Gunther (STILL WWE Intercontinental Champion)
Becky Lynch vs. Trish Stratus
Image Credit: WWE
Up next is probably the hardest match on the show to predict, simply because there isn't a title on the line and it depends on what WWE wants to do from here. The feud between Lynch and Stratus kicked off when Stratus secretly attacked Lita, took her place and lost Lita and Lynch's WWE Women's Tag Team Titles, then turned on Lynch and attacked her. Since then, Stratus has been doing well playing the heel for the first time in almost 20 years. Lynch has come back and taken it to Stratus, leading to a war of words between the two that has been fairly enjoyable. On one hand, it feels like this might have been a match made for that Saudi star power; on the other, it feels like it's still early in the rivalry and could extend to SummerSlam if WWE (and Stratus) want. These two should be able to have a pretty entertaining match between them, so that's not a concern; it's just a question on when the feud ends. I'm going out on a limb here and could be wrong, but I think WWE under the current regime is more likely to give the win to the full-time performer so that she can be set up for a possible run at the title. But I also wouldn't be at all surprised if Stratus sneaks out the win and we set up a rubber match for SummerSlam.
WINNER: Becky Lynch
Raw Women's Championship Match
Bianca Belair vs. Asuka
Image Credit: WWE
We'll go ahead and cover this now — it's extremely weird that the Raw Women's Champion is on Smackdown, while the Smackdown Women's Champion is on Raw. WWE has to have a plan to deal with this, but I have no idea what it is. Anyway, Bianca Belair has been the champion for a staggering amount of time, with 416 days under her belt as of today. She's run through a lot of people in the division and the time would seem to be right to have her lose the title. However, I don't know that it's here. If anyone has a chance to take it from Belair it would probably be Asuka, who has been on a roll and is always considered a title threat. Asuka and Belair faced off at WrestleMania 39 and the champion retained then; the story here is whether she can do it again with Asuka's increasingly aggressive attitude. These two have always worked well in the ring and I don't expect this match to be any different. If WWE wanted Night of Champions to feature a title switch, this would probably be the choice for them as the others are all pretty obvious results. I have a feeling that WWE isn't ready to take the title off of Belair until a Money in the Bank cash-in so that's how I'm going here, but I'm not as quite confident as with other picks.
WINNER: Bianca Belair (STILL Raw Women's Champion)
SmackDown Women's Championship Match
Rhea Ripley vs. Natalya
Image Credit: WWE
While there may be some question about whether Bianca Belair retains her title at Night of Champions, that's not the case with Rhea Ripley. Ripley is WWE's top female star right now and she continues to be on a pretty unstoppable hot streak, one that WWE hasn't even begun to run out the clock on. And with all due respect to Natalya, if Ripley was going to lose to anyone it wouldn't be her. Natalya can always deliver good to great matches against champions, but her last singles title reign was five years ago and there's no logical reason to put her over someone with as much momentum as Ripley. This should be a decent contest, but Ripley should win and win pretty easily.
WINNER: Rhea Ripley (STILL Smackdown Women's Champion)
Undisputed WWE Tag Team Championship Match
Sami Zayn & Kevin Owens vs. Roman Reigns & Solo Sikoa
Image Credit: WWE
Sami Zayn and Kevin Owen's reign with the Undisputed WWE Tag Team Championship has revolved entirely around The Bloodline thus far for obvious reasons, and that isn't over yet as now they have to try a run through the final boss and his add in Roman Reigns and Solo Sikoa. This is of course a continuation of the storyline which carried WWE through the start of the year and got the WrestleMania Night One spot. With the Usos unable to tag back the tag team titles, Reigns has become dissatisfied with the situation and is taking matters into his own hands.
It goes without saying that this storyline is more about The Bloodline than Zayn and Owens in some ways, and the story can go in a couple of different directions depending on whether Reigns and Solo win the titles or not. A victory would give Reigns and Sikoa another reason to look down on Jimmy and Jey, while a loss could cause a rift between Reigns and Sikoa. Either way, continued tension in the Bloodline seems to be likely. A win would be more of a status quo for The Bloodline's story, and this is a narrative that does need a little bit of freshening up. Plus, it doesn't make much sense to hang another set of titles on Reigns, as they would be defended less often. Zayn and Owens have a ways to go still in their title reign and they should get the win here, probably with Sikoa taking the pinfall.
WINNER: Sami Zayn & Kevin Owens (STILL Undisputed WWE Tag Team Champions)
Brock Lesnar vs. Cody Rhodes
Image Credit: WWE
Cody Rhodes shocked everyone when he picked up a win over Brock Lesnar at WWE Backlash, rolling a bloodied Beast onto his shoulders while in a Kimura. Considering Brock's part-time status, that might have been assumed to be the end of the feud, at least for now. However, we know that Night of Champions was coming up in Saudi Arabia and Brock is a regular at those shows, so continuing the rivalry isn't that much of a surprise. This match is a lot like the Becky Lynch vs. Trish Stratus match in terms of whether WWE wants to extend the feud on to SummerSlam. Getting Lesnar on SummerSlam card has to be a priority for the company, and setting up a rubber match between Cody and Brock gives them a ready-made story that doesn't need a new feud to be establish. Plus, the developments from Raw in which Rhodes' arm was "broken" but he still plans to face Lesnar at the PPV makes this a situation where a loss doesn't necessarily hurt the American Nightmare. This match should see Cody fight valiantly but ultimately fall victim to the Kimura, which will likely set up the third match for early August.
WINNER: Brock Lesnar
World Heavyweight Championship Match
Seth "Freakin" Rollins vs. AJ Styles
Image Credit: WWE
With Roman Reigns' stranglehold on the Undisputed WWE Universal Championship, it was inevitable that WWE was going to need to find a solution for Raw. We can debate whether establishing a new main title for Raw makes the show seem secondary considering it's the title made just because Reigns is so dominant, but here we are regardless. The set-up for this title match was strange, with Raw and Smackdown stars competing for a brand-new Raw-specific title. Still, it's hard top deny that this match is going to be a hell of a contest. Styles and Rollins are two of WWE's best in the ring and haven't faced off in a one-on-one match in quite a while. While Styles absolutely deserves a run with a main event title again, this is very likely all about Rollins getting the win. Seth has been helping to carry Raw for quite a long time and is one of the top performers on the brand. He's the clear choice to become the inaugural champion, giving him the title reign he's deserved for a while.
WINNER: Seth "Freakin" Rollins
And that's all we have for WWE Night Of Champions! There may not be a lot of suspense regarding who is going to emerge victorious, but we have plenty of good performers here that should be able to deliver an enjoyable show. Thanks once again for reading and remember that we will have live coverage of the show courtesy Scott Slimmer right here on 411mania.com. Now if you'll excuse me, I'm going to run away before a certain someone decides to come back for another Sweet Saudi payday and kills me…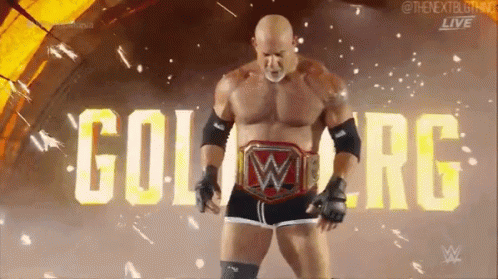 Image Courtesy of WWE