411's WWE Smackdown Report 12.07.12
December 7, 2012 | Posted by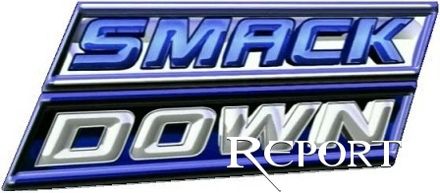 Welcome to 411's LIVE WWE Smackdown Report 12.07.12
Championship Roll Call:
WWE Champion: CM Punk
World Champion: Big Show
US Champion: Antonio Cesaro
IC Champion: Kofi Kingston
Unified Diva's Champion: Eve
WWE World Tag Team Champions: Kane & Daniel Bryan
---
–Reminder, I do not rate matches that are under three minutes long…
-Highlights from Raw.
-The show opened with a video of Raw, showing the Shield's involvement, and then focusing on Ryback destroying Punk to close the show. We also saw the "WWE.com" exclusive, showing that Punk had knee surgery and that he was out of the PPV, leaving us with Ryback and Team Hell no vs. The Shield.
Booker T is in the ring with a table set up with two chairs and a contract. This was set up for The Big Show and Sheamus. Booker stated that things had become personal, and were therefore likely to get physical. He has made the decision that they will sign a no contact clause between the two until TLC, effective immediately because was afraid one would hurt the other before the show and the match would be off. Booker then called both down.
Booker warned Sheamus that if he touches Show he loses his title shot, and then warned Show that if he touches Sheamus that he will be stripped of his title. Booker asked Sheamus to sign, who said in nine days his Christmas is coming early, and he'd be getting the ultimate present, the world championship. He then signed the agreement. Show said Sheamus hit him thirty times with a chair and he still walked away, and then stated that he'd only have to hit Sheamus once, and that it will change him forever. They discuss each other's careers, some ballyhoo ensues and Show dumps the table on Sheamus, signs and then hid behind Booker, laughing as Sheamus nearly lost his temper. Booker calmed Sheamus by telling him he could take out his frustration on Alberto Del Rio later in the program. Booker then booked Show vs. Daniel Bryan…NEXT!
Non-Title Match: The Big Show © vs. Daniel Bryan
And here we go, Bryan works leg kicks early, trying to break down Show. Show fights back with clubbing shots, and takes Bryan to the corner. Chops miss, and more leg kicks by Bryan. Body shot by Show slows down Bryan. A big body slam follows, and then head butts by Show. Big chop by Show, Bryan tries to land some chops, lands kicks as well. Body shot again by Show, and then charges and gets an ass splash in the corner. Off the ropes, dropkick to the knee by Bryan and Show rolls to the floor. Cross body the floor caught, and Show tries to slam Bryan to he post, but Bryan slides out and slams Show into the post. Bryan leaps off the apron, and eats a right to the gut…
~commercial time~
We are back from commercial and Show works the arm of Bryan. Show stands on the arm now, which has to suck. Show continues to work on the arm, to the corner and he charges, but Bryan kicks him in the face. Corner dropkick by Bryan, another and then more leg kicks. Kicks to the chest, Show fights back, looks for a chokeslam, but Bryan gets a DDT for 2. Kick to the face by Bryan. He heads up top, and we see the Shield in the crowd. Show grabs Bryan and gets a chokeslam off the ropes and pins Bryan.
OFFICIAL RESULT: Big Show @ 10:30 via pin
RATING: **
-The Shield hit the ringside area and Show slowly left the ring. They then entered and started beating down Bryan. Kane's music hit but the three on one attack was too much. They took apart the announcers table and then powerbombed Kane through it.
-Damien Sandow came out to look for an apprentice. This week it was a guy in glasses and a Santino shirt. Sandow did the usual deal and humiliated the guy. The Miz then came out and ran down Sandow's attire, said "you're welcome" and left. Ok.
The 3MB (Heath Slater, Drew McIntyre and Jinder Mahal) vs. Brodus Clay and the Usos
Slater and Jey to begin. Lock up, off the ropes and a shoulder block by Slater. Jey back with a clothesline, and then tags in Jimmy. Head butts follow, one off the ropes by Jimmy for 2. Slater takes him to the corner, tag to McIntyre who lays the boots to Jimmy. Sidekick by Jimmy, but McIntyre with a kick to the face stops that. Jimmy escapes a slam, tag to Clay. Clotheslines follow, he takes out the other members of the band and then suplexes McIntyre. Tag to Jey, the band attacks Clay on the floor and Jimmy then dives to the floor to take out Mahal. McIntyre crotches Jey, and then future shock DDT finishes it.
OFFICIAL RESULT: The 3MB @ 2:30 via pin
RATING: NR
-Wade Barrett was in the back with Matt Striker; who brought up the fact that Randy Orton, Barrett's opponent for tonight; had been attacked by The Shield earlier in the week. Wade dismissed this as bullshit, and stated that Orton should be worried about him and him alone. He also reminds us that one year ago, he tossed Orton down a flight of stairs.
-Kofi Kingston is out for commentary.
Randy Orton vs. Wade Barrett
And here we go, lock up to begin and Orton works the side headlock. Off the ropes, and a shoulder block by Orton. Lock up again, go behind by Barrett, reversal by Orton and then to the corner they go. Back elbow by Barrett, and then beats down Orton in the corner. A whip by Barrett, and Orton out with the clothesline to counter. Rights follow by Orton, charges and eats a boot from Barrett. Kick to the gut by Barrett follows, and then lays in the mounted rights. Barrett misses a knee drop, Orton tosses Barrett to the floor, follows and slams Barrett to the steel steps. Orton then tosses Barrett to the barricade, and then rolls him back into the ring and then Barrett rolls back out. Orton follows, knees by Barrett, and then tosses Orton to the steps. Back in, Orton looks for the hangman's DDT, countered and Orton to the apron. Sidekick by Barrett sends Orton to the floor.
~commercial time~
We are back from commercial as Barrett gets a big boot and then covers for 2. Barrett chokes out Orton in the ropes, and then kicks him to the floor. Barrett talks some trash to Kofi, and then slams Orton to the ring apron. Back into the ring and Barrett covers for 2. Barrett lays the boots to Orton, to the 2nd rope and then misses the elbow drop. Orton fires up, beats down Barrett, lands the hangman's DDT and sets for an RKO. Barrett counters, tries to remove the turnbuckle pad, Kofi gets involved and distracts Barrett, who then walks into an RKO and that is all.
OFFICIAL RESULT: Randy Orton @ 11:00 via pin
RATING: **½
-Khali walks with Natalya, and meets with Hornswoggle.
The Great Khali and Hornswoggle w/Natalya vs. Primo and Epico w/Rosa Mendes
Primo and Khali in to start, Khali slams him to the corner and then lands chops. Rosa on the apron, bitches to Khali, and then dances on the floor. Hornswoggle trips her up, she gets pissed and chased him, allowing Natalya to clothesline her and beat her down. More chops from Khali in the ring, to the corner and Khali misses and boot and falls to the floor. Primo grabs Hornswoggle and tosses him in the ring. Tag to Epico and they threaten to beat him down, Hornswoggle fires up and shakes the ropes. He runs, Khali back in and beats down the Colons. Tag to Hornswoggle, tadpole splash on Epico and he covers for the win.
OFFICIAL RESULT: Khali and Hornswoggle @ 3:20 via pin
RATING: The drizzling shits
-We get a video from Raw.
-We get a video from The Shield. They know injustice, and last week CM Punk was disrespected, so they took care of Miz. Randy Orton took advantage of Maddox, and they paid him back. They shield the WWE from injustice. They say Ryback has been handed everything, and brought him back to reality. They work for no one, they are The Shield of Justice. At TLC, bring tables, ladders and chairs, because they will bring a sword…
-Antonio Cesaro is in the ring, and says that he has learned about the United States. He learned that it is weak, and that the American Dream was a lie. We even get a Dusty Rhodes joke. He said that the next generation of Americans would be even more pathetic. R Truth makes his way out, and says that Antonio needs a dose of the truth, and that Americans work hard, during hard times (if you will). Cesaro said Truth was out here to try to get to his title, but like most Americans, he would fail miserably. Truth attacked Cesaro, they brawled briefly and Cesaro escaped, Truth danced.
Sheamus vs. Alberto Del Rio
And here we go with our main event. Lock up, to the corner and Sheamus with the side headlock takedown and then knees to Del Rio, who rolls to the floor. Del Rio charges back in, to the corner and rights by Sheamus. Knees and rights by Del Rio, and then connects with a running boot. Del Rio chokes out Sheamus in the corner, but then Sheamus back with a neck breaker and a cover for 2. Boots by Sheamus follow, but Del Rio back with leg kicks and then works the arm of Sheamus. Sheamus with knees, off the ropes and a boot by Del Rio. Back elbow by Sheamus and Del Rio rolls to the floor. Sheamus follows, and slams Del Rio off the announce table. Sheamus tosses Del Rio back in, rights by Sheamus from the apron. Tries to suplex Del Rio to the floor, countered and Del Rio with the dropkick sends Sheamus to the floor. Big Show walks out to watch the match…
~commercial time~
We are back to action as Del Rio works the arm of Sheamus. Sheamus to his feet, tries to fight back but Del Rio remains in control and stomps Sheamus in the top of the head. Slam by Del Rio, and then a moonsault connects for 2. A suplex by Del Rio gets 2. Del Rio back to the arm now, Sheamus to his feet again, to the corner and Del Rio to the second ropes and gets the hanging arm bar. Del Rio releases, heads up top and leaps into a clothesline by Sheamus. BOTH men are down, they get to their feet and forearms by Sheamus. Rights follow, and then leg kicks by Del Rio. Clotheslines by Sheamus, shoulder block and then a knee lift. Del Rio counters a slam, misses a charge and Sheamus with the clubbing shots in the ropes. Sheamus suplexes Del Rio back in and then to the apron he goes and then up top. The flying shoulder block connects and Sheamus covers for 2. Del Rio counters the back breaker and gets a back breaker for 2. Del Rio is frustrated, and then looks for the cross arm breaker. Sheamus counters, misses the brogue kick and a run up enziguri by Del Rio gets a close 2. Del Rio then misses a moonsault, Irish curse back breaker by Sheamus. Locks in the cloverleaf and Del Rio taps.
OFFICIAL RESULT: Sheamus @ 12:41 via submission
RATING: ***
-Big Show made his way to the ring, and got into the face of Sheamus and dared him to strike him. HE DOUBLE DOG DARED HIM! Sheamus chants BROGUE, Show closed his eyes to take the kick, so that he could get a free pass at the TLC PPV. Sheamus grabbed Ricardo instead and threw him into the nards of the Big Show. Sheamus celebrates hitting wolfman in the nards as the show ends.
-End scene.
Always remember…
WHAT DID YOU THINK ABOUT TONIGHT's WWE SMACKDOWN?


TWITTER
Your heart is free. Have the courage to follow it…TO CSONKA'S TWITTER!
http://www.twitter.com/411wrestling
http://www.twitter.com/411moviestv
http://www.twitter.com/411music
http://www.twitter.com/411games
http://www.twitter.com/411mma