Csonka: Having Asuka Lose Title To Charlotte Shows How WWE Has Failed Smackdown Women's Division
March 27, 2019 | Posted by
Several years ago, my oldest daughter Hana became interested in wrestling. Judging by what caught her eye, I started introducing her to CHIKARA and took her to shows when they hit the Carolinas. There was a particular weekend that I was excited for (October 2011), we did a doubleheader in NC & Tennessee, and one of the special guests working that weekend was Kana. That weekend she quickly became a favorite of the whole family, torturing young Jessie McKay (Billie Kay) and then main eventing against Sara Del Rey the next night in an amazing match. That is when I started following her career and finding any match of hers I could.
Four years later, she appeared in the crowd at NXT Takeover: Brooklyn and signed with WWE. She took over the division, winning the title and holding it for over 500 days and then being promoted to the main roster without ever losing the title. She hit the ground running, keeping her undefeated streak, being the sole survivor at Survivor Series, and then in 2018, winning the first ever women's Royal Rumble. This led to Asuka challenging Charlotte at WrestleMania, where they had a great match and Asuka suffered her first singles loss in WWE. And that's where thing started to slowly fall apart, as the Charlotte win was a vehicle to get heel heat on the IIconics and to set Carmella's MITB cash-in.
Asuka would earn title shots against Carmella, where she failed to win and was booked to look like a complete idiot. After that she spent most of 2018 doing nothing of note, hanging out with Naomi, but really feeling as if she had lost all buzz and momentum. But things started to look up, they heated her up again and she got into the TLC match with Becky & Charlotte at TLC. Asuka won the Smackdown women's title, was back on top and looked to head into 2019 with momentum and purpose. She beat Becky, clean as a sheet in a great match at the Rumble. But from there, all focus has been on building Becky vs. Ronda vs. Charlotte. I get why, but they completely screwed Asuka by giving her busy work with Mandy & Sonya and not taking the time to build any viable challengers for her heading into the biggest show of the year. And then the March 26th edition of Smackdown happened, the announced number one contenders match was dropped and plans changed…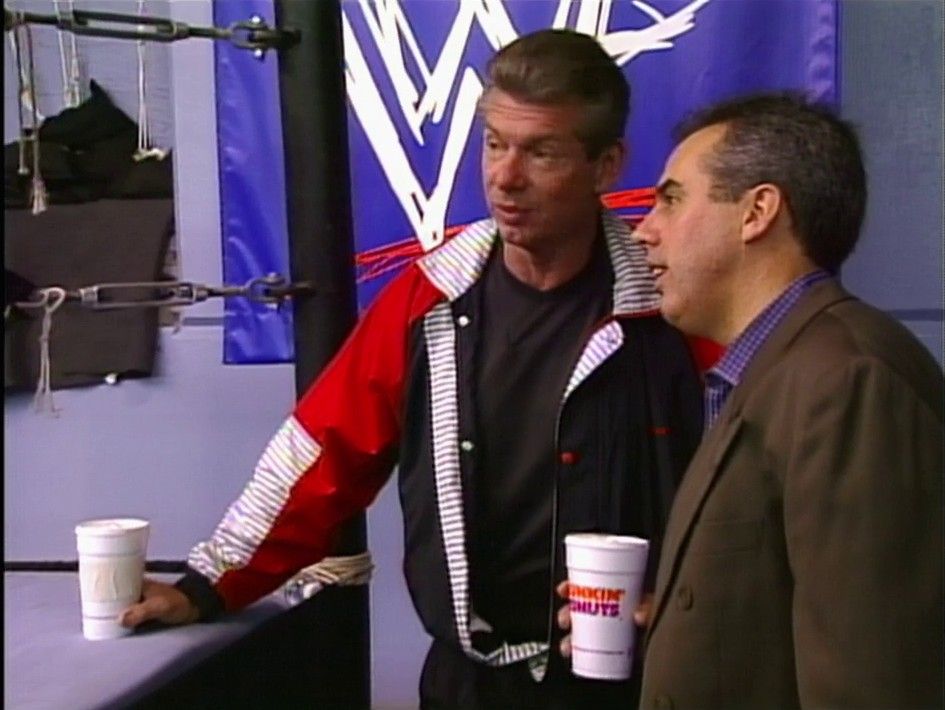 Vince McMahon: "The women are main eventing WrestleMania, but it feels like it's missing something. What about Asuka?"
Kevin Dunn: "Asuka? She's not blond, doesn't have big fake tits, and worst of all isn't American!"
Vince McMahon: …Bring me Charlotte!
And they did. Charlotte defeated Asuka to win the Smackdown women's title, which caused quite the divide among fans. On one hand, they completely tanked Asuka's title run, which started out very promising back in December but fizzled quickly. But on the other hand, the decision does have some logic to it. Not only does Charlotte have something to bring to the match, which Becky said she didn't, but it also plays into the special treatment Charlotte has received. Finally, it adds more stakes to what is a historical match for the company.
But while we have some logic there, to me it feels like a case of robbing Peter to pay Paul. Now trust me, I am fully aware that the build to the Mania main event has to take priority, but I do feel that Asuka's title run and big back to back wins in December & January were simply filler and now look like a missed opportunity. All the shine is on Raw, all the shine is on Becky & Charlotte, and that's all well and good, but it feels like WWE has basically tossed the Smackdown women in the bin and called it a day.
– End Scene.
– Thanks for reading.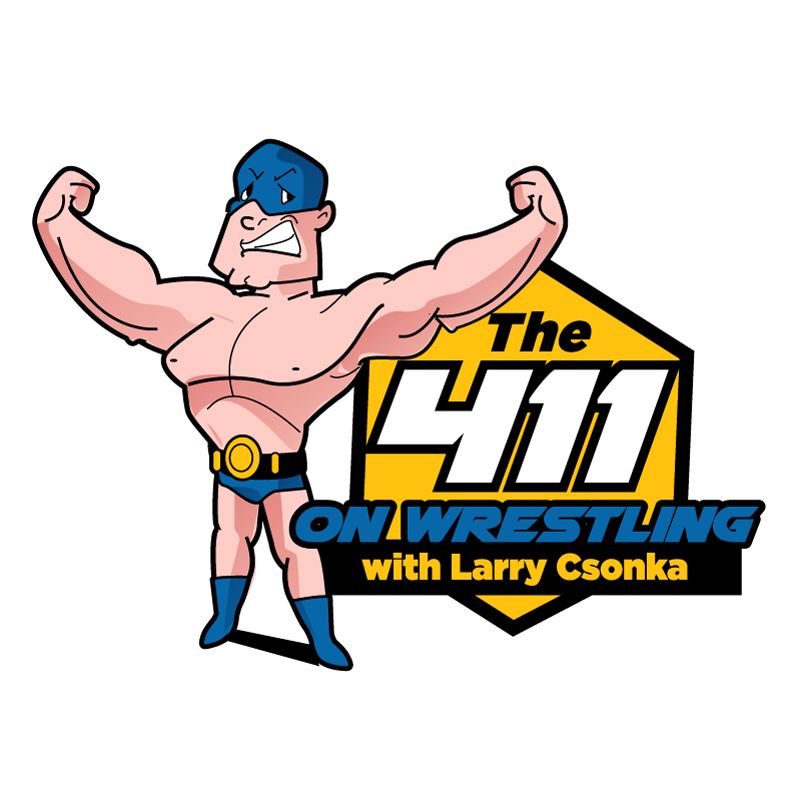 The 411 on Wrestling Podcast returns to the 411 Podcasting Network for episode 6. On today's show, 411's Larry Csonka is joined by Steve Cook Jr III. On the show, the guys discuss AJ Styles re-signing with WWE, Kurt Angle vs. Baron Corbin, the Good Brothers possibly leaving WWE, Jim Ross possibly going to AEW, Impact & OVW working together again and Rob Gronkowkski possibly heading to WWE. The show is approximately 70 minutes long.
* Intro
* AJ Styles Re-Signs With WWE: 2:30
* Kurt Angle is facing Baron Corbin at WrestleMania & people shit all over it: 13:30
* Kurt Angle faces AJ Styles on Smackdown this week: 22:00
* Luke Gallows and Karl Anderson done with WWE?: 31:15
* Jim Ross to All Elite Wrestling?: 38:00
* WWE has announced that they will move its global headquarters to a new location in Stamford, Connecticut: 46:00
* Impact & OVW: 47:45
* Wrestling Tournaments: 50:50
* Rob Gronkowkski Retired: 59:20
You can subscribe and listen to the 411 on Wrestling Podcast via the
above player on Transistor, or on the following platforms: