More Backstage News on Raw Talent Meeting Called by Vince McMahon, WWE Maintaining Stance of 'Nothing's Wrong' and 'Mechanical Problems'
November 5, 2019 | Posted by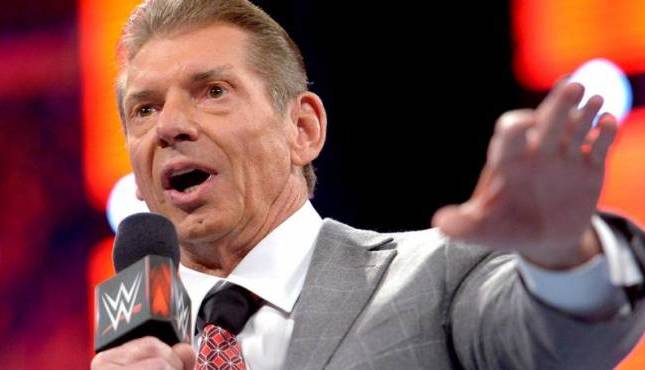 – As previously reported, WWE held a backstage meeting with talent yesterday before Monday Night Raw went on the air. Dave Meltzer reported on more details from this apparent meeting on today's edition of the Wrestling Observer Radio.
It was reported during the meeting that WWE officials blamed the infamous travel delay in Saudi Arabia on mechanical issues. Also, Seth Rollins purportedly took a locker room leader role during the meeting and delivered a "rah-rah" speech, where he told the roster to keep their speculation off of social media in the future.
According to Meltzer on today's Observer Radio, Vince McMahon called for the talent meeting at 3:00 pm, and only the Raw talent was there during the meeting. It was stated that during the meeting it was explained by WWE that "nothing's wrong," what happened in Saudi Arabia was "just mechanical problems," and that "there's nothing more to say."
Meltzer claimed he had sources within WWE who vehemently believe the story WWE is selling about "mechanical problems" isn't true. He stated, "I know people who are so vehement that that's not true to me after the meeting and ever since that was originally said. But that is the story. It's what they told the guys, and I think the guys who don't believe it were real mad, and the guys who were willing to accept it were willing to accept it."
Meltzer also addressed what Vince McMahon told the talent during the meeting about the delayed broadcast for WWE Crown Jewel 2019 in Saudi Arabia. There was a rumor stating that McMahon himself cut off the Saudi feed of the show due to a dispute with the Crown Prince of Saudi over unpaid money. It then surfaced via social media, that the Saudi Arabia broadcast for Crown Jewel started late. According to the account of the meeting, McMahon reportedly told talent the delay for the Crown Jewel broadcast in Saudi Arabia was a decision by the Saudi government, who allegedly delayed the broadcast by 40 minutes.
Talent were reportedly allowed to ask questions during the meeting. However, no one asked any questions. Randy Orton is said to have made a joke about what happened. Rusev also spoke during this portion, but he reportedly did not ask any questions during this portion. This is around the time Rollins apparently gave his speech to the talent.
Additionally, Meltzer stated that Seth Rollins is apparently angry with him by saying how some people backstage didn't think Rollins' pro-WWE speech and trying to be a locker room leader didn't come off very well.
Meltzer went on to say that a lot of the talent are still very upset over what happened after the meeting. He continued, "A lot of people are real, real upset. A lot of people are still real upset. As far as if they stay up[set] — [Let's] put it this way. The guys who aren't happy there are more unhappy there. The guys who have no intention of leaving are still not gonna leave."
Meltzer speculated that the anger within the roster over the Saudi Arabia incident could eventually dissipate over time, similar to the Superstars who were upset over the Montreal Screwjob back in 1997. Some wrestlers, such as Mick Foley at the time, were in solidarity with Bret Hart over the incident. However, things eventually went back to normal after a few weeks, and there were no long-term issues.
Additionally, Meltzer noted he didn't hear anything about a roster member boycotting or insinuating to boycott working a WWE show over what happened in Saudi Arabia. That said, he went on, "But I did hear people say that it was a worse situation, and people were madder than after Montreal and that maybe this one, people will stay mad."
Regarding people who believed WWE's version of events, Meltzer said he only heard from one person who believed the story, while only one other person "who was willing to accept that it was possible." However, Meltzer continued on other workers who weren't buying WWE's cover story, saying, "Everybody else was like, 'No way it's true. If you were there, you would know. There's no way.'"
As noted, WWE's current deal with Saudi Arabia is slated to run through 2027. The next event for WWE in the region is expected to take place in June 2020. If Superstars, who suggested on Twitter that they will never work another Saudi Arabia event again, hold true to those statements remains to be seen.