Click Here to Join 411's LIVE WWE 205 Live Coverage
January 10, 2017 | Posted by
Keep Refreshing For The Latest Results
I will be doing the coverage in my regular review style; final ratings and extra thoughts will be in the final version of the review. Have a good time chatting, and thanks for joining 411 for your live coverage needs.
Cedric Alexander vs. Noam Dar: Alicia Fox is out with Alexander. Dar cuts a pre-match promo, saying the kiss last night did not scare him away. He will show her how much of a man he is when he finishes with Alexander. Alexander controls with strikes to begin, lighting him up. Alexander then used his speed, hitting a head scissors and they spilled to the floor. They rolled back in after a brief brawl, dropkick by Alexander gets 2. Great aggression by Alexander thus far. More strikes by Alexander, superkick follows and then Dar cuts off the backhand spring with kicks. Dar lay sin the strikes, working over Alexander in the corner. Dar then works the arm of Alexander, follows with ground and pound but Alexander hits a sunset flip, but then runs into an uppercut for the near fall. Straightjacket by Dar, grounding Alexander. Alexander keeps fighting back, but Dar keeps attacking the arm to cut him off. More uppercuts by Dar, and then back to the arm. Alexander slowly fights to his feet, tries to work forearms but is slowed due to the arm Work by Dar. Corner spear by Alexander, springboard forearm attempt but Dar counters into the arm bar; Alexander makes the ropes. Dar slams the arm of Alexander off the apron and then slams the hand off the steps. Dar traps the arm between the steps and ring. Fox makes the save, allowing Alexander to fight back with the dropkick. Alexander tries to back off Fox, in the ring and Alexander hits the springboard forearm, Dar fights off the lumbar check and then the back handspring kick by Alexander leads to a near fall. Alexander can't use the lumbar check due to his arm, Dar cradles him for 2. Dar crotches him up top, Alexander manages to fight him off but as he looks for the moonsault, Dar kicks at Fox, who accidentally pulls Dar out of the way. Dar then finishes off Alexander with the running knee strike as Fox looks confused. Noam Dar defeated Cedric Alexander @ 12:30 via pin
– Post match, Fox slaps Dar, Alexander looks pissed.
– We get a video for Akira Tozawa; allegedly coming soon.
Sean Maluta vs. Brian Kendrick: Kendrick is pissed and attacks right away, but Maluta keeps going for pinning combos and getting near falls. Maluta hits a knee into a neck breaker. Malta hits the cannonball off the apron, back in and a diving head butt by Maluta gets 2. Kendrick starts to make his comeback, beats down Maluta and works a cobra clutch. Maluta fires up, hits the scorpion death drop but misses a rolling thunder. Maluta hits a superkick into a jack knife cradle for 2.Rolling suplexes by Maluta, shining wizard follows and that gets a near fall. Maluta up top, frog splash eats knee and Kendrick transitions into the captain's hook for the win. Brian Kendrick defeated Sean Maluta @ 4:55 via submission
– Alexander and Fox argue, with Alexander claiming that thy are done and that Fox deserves Dar. Fox naps and screams that no one breaks up with her. "ACTING!"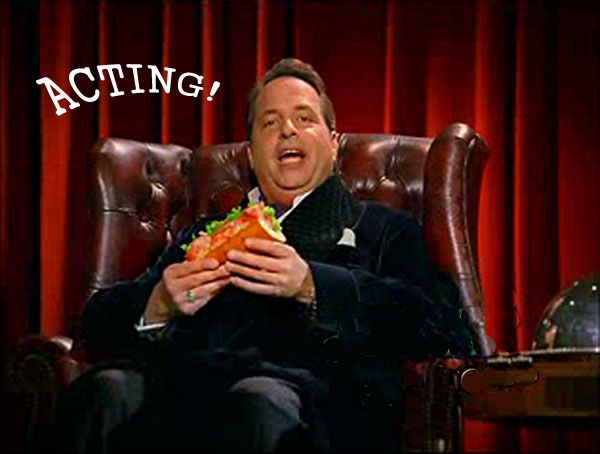 Parley: Jack Gallagher Meets With Ariya Daivari: Gallagher offers Daivari a seat, tea and snacks. Gallagher is upset by the treatment of Daivari. Daivari claims he is no gentleman, and does what he has to in order to win. Daivari is here to accept surrender. Gallagher calls him a scoundrel. Gallagher challenges Daivari to an "I Forfeit" match. This will end their feud, when one man says "I Forfeit," the match and all issues are done. Daivari signs the contract and tosses Gallagher's umbrella to the floor. Gallagher tosses over the table, attacks and they brawl.
Non-Title Match: WWE Cruiserweight Champion Rich Swann vs. Tony Nese: Smart match to book, as Nese is similar to Neville. They worked some basic, but well-done back an forth. Swann sent Nese to the floor with a dropkick. Swann followed, slamming Swann to the barricade and then covered for a near fall back into the ring. Nese then grounded Swann with a body scissors, and then set Swann into the corner, hit a running kick and followed with the gut buster. Swann fired up with rights and kicks, but Nese fought back but he missed a double jump moonsault. Swann hits the clothesline and then the had scissors off the ropes. Nese powers out of the tiger bomb, attacks the ribs with kicks and a double stomp for 2. Swann escapes the pump handle driver, hit the tiger bomb for the near fall. Swann lays in some kicks, chopping down Nese and hitting the spin kick and covering for the win. WWE Cruiserweight Champion Rich Swann vs. Tony Nese @ 7:30 via pin
– Post match, Swann said that this was his show and starts to run down Neville. He made fun of his ears, and then Swann challenged Neville to come to the ring. Neville called him a typical, ignorant American. Neville claims he will not step in the ring with Swann until he has a title match. Swann tells him to name a time and place. Neville says he will be crowned king at the Royal Rumble. Swann nods and accepts.