Click HERE to Join 411's LIVE WWE Raw Coverage!
December 3, 2012 | Posted by
Keep refreshing the page for the latest results!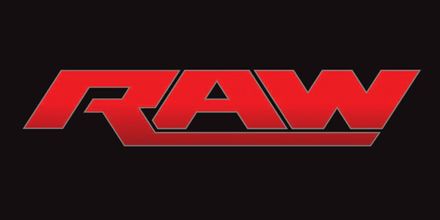 Welcome to 411's LIVE WWE Raw Report 12.03.12
Championship Roll Call:
WWE Champion: CM Punk
World Champion: Big Show
US Champion: Antonio Cesaro
IC Champion: Kofi Kingston
Unified Diva's Champion: Eve
WWE World Tag Team Champions: Daniel Bryan and Kane
---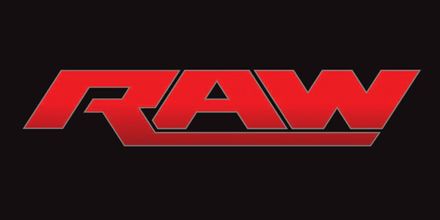 -Hello everyone, and welcome to tonight's Monday Night Raw coverage!
-I am YOUR "Kennection to All Things Wrestling" Ken Hill, bad pun and all, here with LIVE up-to-date coverage of the Monday Night Wrestling Delight, RAW!!!
-With the Shield's latest assault on Ryback having once again saved Punk from a vicious beatdown at the hands of the "Big Hungry", can their be any denial that Punk, Heyman, Rollins, Reigns, and Ambrose are in cahoots. What will Ryback do now that he's fighting a battle on two fronts?
-John Cena got some measure of revenge against Dolph Ziggler, beating him in an one-on-one match, albeit thanks to some minor help/distraction by AJ and Vickie, not to mention the celebratory kiss after with the crazy hot girl. Has Cena finally gone off the romantic deep end with AJ, and has John seen the last of Ziggler? With Vickie in charge, that seems quite doubtful.
-All this, plus the return of Mr. McMahon, and more matches hopefully made for the fast approaching TLC PPV!
-Raw begins!…shortly
-Recap of the Sheamus/Big Show confrontation and the Dolph/Cena/AJ debacle, and a MAJOR tag match with Sheamus and Cena going up against Show and Ziggler. We also see the Shield's third beatdown of Ryback, with Punk once again looking down at his TLC opponent.
-Kane and Bryan out for a match, and we see The Shield hanging out above the stands. Kane calls them out on their brand of "justice", but they don't budge as the Prime Time Players make their entrance.
Non-Title Match: Team Hell No (c) v. The Prime Time Players
Titus and Kane square off. Titus with the shoulder blocks, but Kane rebounds with right hands to him and Darren. Titus thrown to the outside. Kane has a staredown with Ambrose as Titus comes back in. Tag to both Young and Bryan. Bryan with kicks to Young, and a tag to Kane, who hits a basement dropkick for a two count. Kane wears out Young in the corner, then goes to work on his arm. Tag to Bryan, who comes down on on Young's shoulder. Kick to the back of Young gets two. Reigns looks on from midway up in the stands. Kane misses an elbow, and Young with boots to the midsection, followed by a knee lift. Titus in with forearms to Kane, then tags in Young for some more shots. Kane comes back, tosses out Young, and tags in Bryan, who hits his knee off the apron. The Shield slowly make their way down to ringside, at least Ambrose and Reigns anyway, as we go to commercial…
-Commercial Break-
Titus with a big clothesline to Kane for a near fall. Rear chinlock on Kane, who quickly fights out. Suplex attempt countered by Kane, who hits one of his own. Tag to Bryan. Clothesline to Titus, then a corner dropkick for a near fall. Titus blocks a roll-up, tag to Young, who hits a clothesline on Bryan. Young drops a pair of legs for a two count. Back suplex countered into the No! Lock, Titus breaks it up, and Kane disposes of him. Ambrose and Reigns have reached the ringside barricade. Young rolls up Bryan, but Bryan reverses for the three count.
Winners: Team Hell No
-Ambrose and Reigns jump the barricade and beat down Kane, trapping his arm in the steps and kicking them repeatedly. Meanwhile, Rollins jumps Bryan, who tries to fight back, but Reigns in with the clothesline, and then a triple powerbomb to Bryan as they vanish back into the crowd.
-Sheamus and Cena in the back as Sheamus thanks him for coming to Smackdown to help him out, and starts making comparisons to Irish greats at light-speed and Cena cuts him off. Sheamus apologizes, and
promises that the beat down they give Ziggler and Show can be read in any language.
-AJ's in action next!
AJ Lee v. Tamina Snuka
I think AJ's looks just a little (i.e. A LOT) better in polka dots than Dusty Rhodes. Anyway, AJ all over Tamina, who shrugs her off into the corner. AJ with boots, but gets arm dragged off the top. Boots to AJ's head and back. Cover for a two count. Tamina props AJ on the top rope, then locks her in over-the-shoulder backbreaker. AJ counters out, hits some kicks, but gets a hard elbow to the face. Tamina covers for two. Samoan drop and AJ looks to be out. Tamina takes her time positioning AJ for the Superfly Splash, and AJ rolls her up as soon as her back is turned for three!
Winner: AJ Lee
-As Cole and King discuss Ryback's unusual silence since last week, Punk and Paul Heyman out now to the ring, and we will apparently hear from the WWE Champion following the break.
-Commercial Break-
-Back from commercial, Heyman mentions his children reading the WWE Encyclopedia earlier today. He doesn't want to shill it, rather he complains that not enough mention is made of CM Punk. He makes mention of Punk's 379th day as WWE Champions and says that as of Midnight tomorrow, Punk will have surpassed Cena as the longest reigning modern-day champion in the last 25 years. Heyman says they should be no further argument of Punk's place in history. Punk on the mic, and he says, despite all this, he's still unfairly persecuted and says he ranks above all the others. He calls the audience classless for not giving him the respect he deserves. He says he's beaten Ryback and Cena in the last couple months, and questions why he faces Ryback again at TLC. He blames the fans, who he feels waste their time scrutinizing him because their heroes can't get the job done. He questions how people think it could be Heyman, Brad Maddox, or the Shield that kept Punk's reign alive. Punk says it was all him, and says people wouldn't be watching if he wasn't champion. He says if they don't like it, change the channel, or better yet, leave HIS arena.
-Miz out now, surprises of surprises. He tells everyone that they can stay. He admits he's scammed and cheated his way through his WWE Title reign, and at least he admitted it, unlike Punk. If it hadn't been for Reigns, Punk would have been fed to Ryback. Punk calls out Miz to the ring, but Miz says he wants to bring Punk onto MizTV for a lie detector test. Heyman doesn't feel Punk should be subjected to this. Miz calls Heyman a walrus, and says if he wanted him to talk, he'd toss him a fish. A "WALRUS" chant breaks out now, and Punk demands an apology from Greensboro. Miz wonders why Punk would refuse, as this is his chance to clear his name and cement his legacy, unless he's scared of the truth. That incites Punk and he vehemently accepts.
-Tag team action coming up next, Ziggler/Show versus Cena/Sheamus!
World Heaveyweight Champion Big Show & Dolph Ziggler v. John Cena & Sheamus
Sheamus and Dolph start off. Dolph with the waist lock, but Shemaus counters out into a take over for a two count. Quick exchange off the ropes, and Ziggler fires off a dropkick for a one count. Sheamus beats down on Ziggler before tagging in Cena, who covers for a two count. Ziggler counters an arm wringer into a headlock. Ziggler off the ropes into an armdrag. Ziggler counters an arm wringer again, and tags out to Show, who stares down Cena. Show shrugs off a lock-up with Cena, and Cena gets knocked down trying for a shoulder block. Show digs his foot into Cena, then hits a big body chop in the corner. Show mouths off to Sheamus, then headbutts Cena before hitting another chest chop. Cena tries to scoop Show, who falls on him for two. Ziggler tags in, then starts laying in the elbows, before hitting a big one for a two count. Ziggler misses a corner splash. Show and Sheamus get the hot tags. Sheamus with the shoulder blocks and a knee lift. Sheamus with a big forearm to Show, knocking him down. Show comes back with a HUGE spear as we go to break…
-Commercial Break-
Show with a headbutt to Sheamus as we're back from break. Sheamus with shots, but eats a big boot from Show. Ziggler tagged in, and hits a beautiful standing dropkick for two. Ziggler cinches in a rear naked choke on Sheamus. Sheamus throws him off, and hits the Irish Curse. Cena gets the hot tag, hits his shoulder blocks and the spin out. AA attempt, but Show kicks the bad knee of Cena. Sheamus tries the Brogue Kick, Show blocks and goes for the WMD, but Sheamus ducks and hits White Noise to a big pop. AA to Ziggler, and that gets three.
Winners: Sheamus & John Cena
-We recap Miz's challenge to Punk to come on his show for a lie detector test, and Punk's acceptance.
-"Tribute to the Troops" advert
-Damien Sandow out now. He feels it has been a futile attempt to help us better ourselves, but refuses to "give up" on us. He's offering the chance for someone to become his apprentice. He calls out a fan in a "Little Jimmy" shirt. Sandow asks three questions. The first: H20 stands for what? Water. Who was our first president? George Washington. Sandow asks a question about an obscure English poet, and the fan has no idea. Sandow dismisses him with the parting quote, "Ignorance is curable, but stupid is forever." Santino out now, and he has a question for Sandow, which is the old "shells by the seashore" tongue twister. Sandow reluctantly answers with "Bi-Valve." Santino buzzes him, says the answer is "Conch." Sandow clocks him with the mic, but Santino fires up as apparently the two have a match next.
Damien Sandow v. Santino Marella
Santino with punches to Sandow. Santino power walks and jackknifes Sandow for a two count. Sandow fires back with kness, beats down Santino, then hits the Elbow of Disdain for a two count. Santino with the inside cradle for a two count. Santino fires up with the jabs and hip toss, but Damien ducks out of the Cobra. He hangs up Santino and gets rid of the Cobra. Santino trips him up and goes for the headbutt from the top. He misses, then Sandow hits the Terminus for the three count.
Winner: Damien Sandow
-Dolph backstage with Vickie, complaining about Show being a lousy partner and only looking out for himself. Dolph claims he's a star and should be main eventing. Vickie feels she's starting to lose faith in Dolph. Dolph asks for one more chance against Cena, and promises to steal the show. Vickie obliges, but shirks off a hug from Dolph and glances around nervously. She spots someone in her office, and it turns out to be Brad Maddox, who's here to make sure we don't forget just who he is.
-Commercial Break-
-Vickie tells off Maddox, questioning why he's asking for a contract after the trouble he caused. Maddox says he is entertaining and can make good TV into GREAT TV. Vickie seems to agree and gives him a match to earn his contract, and says he'll find out his opponent once he gets to the ring.
Alberto Del Rio v. Sin Cara
The two lock up, and Sin Cara pushed to the corner. Alberto takes out the leg of Cara, and hits a scoop slam for two. Cara fires back with some sharp arm drags. Arm bar to Del Rio, who comes back with some shoulders to the gut, then a kick for two. Cara comes back with a kick of his own, then a top rope arm drag for a one count. Kicks to Del Rio's chest, then a big one gets a two count. Del Rio rebounds with a suplex, then cinches in a chin lock. He pulls down Cara, then works on his arm in the ropes. Del Rio goes for a back body drop, but gets a dropkick to the head. Cara to the ropes, and dodges a Del Rio senton. Del Rio caught in the ropes, and Cara nails him with a sharp kick to the face. Then, Cara snaps off a hurricanrana into the barricade that nearly takes out the cameraman. Cara with a kick to Del Rio as we go to break…
-Commercial Break-
Cara has Del Rio in an armbar. Del Rio misses a clothesline, then gets head scissored for a two count. Del Rio retreats to the outside, but Cara throws him back in. Del Rio knocks Cara off the ropes, then throws him into the barricade. Cara thrown back into the ring for a two count. Del Rio has Cara in a chin lock. Cara fights out, but gets a German suplex for a two count. Del Rio misses a corner charge. Cara with a spin kick, then a WICKED Tornado DDT. Both men trade punches. Del Rio pushes Cara to the corner, Cara counters a whip with a handspring elbow. Del Rio reverses a whip, but Cara floats over, hits another sick kick, then a cross body for a CLOSE near fall. Sliced Bread by Sin Cara. Cara up top, misses the senton, La Mistica is countered, then Del Rio locks in the Cross Arm Breaker for the tap out.
Winner: Alberto Del Rio
-Mr. McMahon is WALKING to the ring, and asks a stagehand to have Ms. Guerrero in the ring for a little conversation…NEXT!
-Another recap of Miz challenging Punk to take a lie detector test to prove his innocence concerning Brad Maddox and the Shield.
-Vickie Guerrero is introduced and doesn't look pleased at the prospect of talking with Mr. McMahon. Vickie introduces Vince by his full name for some brownie points, and even asks people to clap for him. She butters him up with some compliments. She makes Dolph versus Cena official for TLC, and says it will be epic. Vince asks for something more, and Vickie makes it No-DQ. Vince tells her to try again, and suggests a ladder match, and goes so far as to suggest Dolph put up his MITB briefcase. Vickie objects the unfairness of it, but Vince brings up the unfairness of Vickie dredging up the AJ scandal and browbeats her into making the match official. He then mentions the lie detector test coming up, and says that there should be a consequence if Punk is found to be a liar. He "convinces" Vickie that Heyman wouldn't let Punk get into trouble, and Vickie "announces" at Vince's coaxing that if Punk is found to be lying, Heyman will, next week on Raw, face…RYBACK! Vince asks for a round of applause for Vickie, but no such luck.
-Brad Maddox is WALKING to the ring, as he tries for his contract with the WWE…NEXT!
Randy Orton v. Brad Maddox
Methinks Maddox doesn't like this. I was wondering where Orton was tonight. Maddox tries to get away, hits an elbow, but gets clocked in the head, then clotheslined on the outside. Back in the ring, Maddox set up for the hangman DDT, then RKO. Back to the drawing board, Mr. Maddox.
Winner: Randy Orton
-The Shield out now, blindsiding Orton and laying into him big time with boots and fists, then laying out Randy with their triple-team powerbomb. Orton licks his wounds as we're reminded AGAIN about MizTV and Punk's lie detector test.
-Commercial Break-
-Dolph arguing with Vickie about his briefcase being put on the line, and questions whether Vickie is turning into a "power-hungry amateur" like AJ. He storms out, and Heyman now enters, staring down Vickie. Vickie says Heyman better hope that Punk tells the truth. Heyman walks out. Cena now in, thanking Vickie for the chance to win the briefcase and become champion again. Vickie shows Cena some hair bows of AJ's with Cena's picture on them. Cena calls Vickie on the "hack job" and says to let it go and quit wasting everyone's time. Vickie vaguely warns that history has a habit of repeating itself as Cena walks off.
-R-Truth, Kofi, Wade Barrett, and Antonio Cesaro out for a tag match. That is, before Teddy Long comes out. He says Mr. McMahon is trying to spice things up, and feels he should do the same. Instead of a tag match, we now have a Fatal Four Way championship match! Teddy making a tag match into something else? What a tweeest! It's up to the fans to decide which title will be on the line.
Fatal Four Way for the US Championship: Antonio Cesaro (c) v. Kofi Kingston v. R-Truth v. Wade Barrett
(I lost my net connection, so sorry if this seems rushed)
Kofi and Cesaro toss out Barrett and Truth respectively to start out the match. Kofi rolls up Cesaro for two, but Cesaro takes him down with a headbutt. Barrett takes Truth out on the outside as Kofi and Cesaro continue to scuffle in the ring. Kofi hits a slingshot kick on Cesaro in the corner, and Barrett takes Cesaro out of the ring with a clothesline, and Truth does the same to Barrett. Kofi and Truth, former tag partners, face off now, exchanging holds and roll-ups before Barrett and Cesaro come back in. Barrett whips Kofi, who counters into a lift by Truth into a mid-air punch on Cesaro. Kofi and Cesaro out to ringside. Kofi off the steps, gets NAILED with an uppercut by Cesaro, before which Truth was driven by Cesaro into the ring barrier, as we go to commercial…
-Commercial Break-
Back from the break, it's bedlam in the ring. Truth with a gourdbuster to Cesaro and an axe kick to Barrett, which gets a two count. Kofi with a cross body to Cesaro for a two count, but Barrett hits the Winds of Change for a near fall. Barrett has Truth up for a superplex, but Kofi stops it and hits a powerbomb suplex for a near fall, broken up by Cesaro. Cesaro hits a slam on Kingston for a near fall, but misses a splash to the ropes and Truth takes him out to the floor. Kofi fires up on Barrett, but Cesaro pulls him out, and goes for the Neutralizer on Barrett, but Truth hits a calf kick to break that up. Barrett blindsides Truth and hits the Bullhammer, but Kofi nails him with the Trouble in Paradise, only for Cesaro to lift Kofi out of the pinfall and hits him with the Neutralizer for the three count to retain!
Winner and STILL US Champion: Antonio Cesaro
-We get what's hopefully the LAST reminder about Miz's lie detector test for Punk, and Heyman having to face Ryback if Punk's indeed lying about Maddox and the Shield.
-MizTV is now in session. Miz introduces the gentleman who will administering the lie detector test, and then says it will be QUITE interesting to see whether Punk can tell the truth or not. He introduces Punk, and out comes the WWE Champ with Heyman in tow. Miz welcomes him and "explains" the lie detector test. Punk questions why Miz is doing this. It's probably that Miz's reign was forgettable, and that all these soporific attempts are because he's envious, like everyone else is, of Punk. Miz pretty much ignores him, and starts with the questioning. What's his name? CM Punk. Is his reign as long as it's been? Yes. Was he shaved bald by Rey Mysterio? Punk reluctantly says yes. Did he lose to Randy Orton at Wrestlemania 26? Punk objects, saying people at least remember the match, while Miz couldn't remember his because of a concussion. Miz agrees, and says we'll ask some tougher questions. Did Punk work with Maddox? With the Shield?
-Before Punk can answer, the Shield is out, beating up Miz and tearing up the MizTV set, giving Miz the triple powerbomb. Team Hell No out now for revenge, taking it to the Shield. They're still outnumbered, but now RYBACK is out to even the odds and then some. Ryback tosses Ambrose to the outside and throws him into the crowd as Kane and Bryan deal with Rollins and Reigns. Punk back in the ring, talking trash and laying in boots to a downed Miz. He goes to the corner to raise his championship, but Ryback's waiting…and hits the Shell-Shock! Ryback goes out, gets a ladder, and nails Punk with it. Then a chair, and Ryback waylays Punk across the back. Last but not least, Ryback grabs a table, sets it up, loads up the WWE Champion, and DRIVES Punk through the table! Ryback's revenge has begun as the show fades to black.
-End of show.
Keep refreshing the page for the latest results!