Click HERE to Join 411's LIVE WWE Raw Coverage!
December 17, 2012 | Posted by
Keep refreshing the page for the latest results!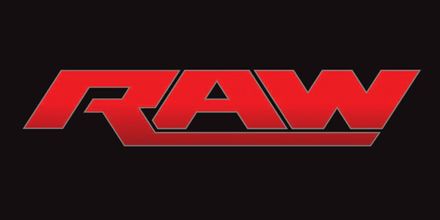 Welcome to 411's LIVE WWE Raw Report 12.17.12
Championship Roll Call:
WWE Champion: CM Punk
World Champion: Big Show
US Champion: Antonio Cesaro
IC Champion: Kofi Kingston
Unified Diva's Champion: Eve
WWE World Tag Team Champions: Daniel Bryan and Kane
---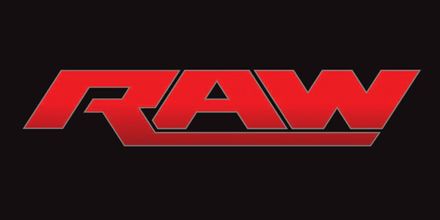 -With the End nigh approaching, will this be the last Raw broadcast ever? Will this be the last time I ever provide LIVE coverage as your "Kennection to All Things Wrestling?" WILL I EVER FIND TRUE LO…*record scratch*…just kidding!
-With TLC in the books, the end of of the year is coming and the Slammys are nigh approaching, with awards both serious and asinine, well 5% serious, 95% asinine, to be handed out tonight. However, John Cena's mind has to be elsewhere as his seeming erstwhile lady love AJ has kicked him to the curb, costing him the MITB briefcase (that I agree with Wired.com that he doesn't need anyway) in his match against Dolph Ziggler. What will AJ's explanation, if any, be for her actions?
-The Shield picked up a huge victory over Team Hell No and Ryback last night, assuring us they will not go the way of the Nexus; they are here to stay, and who will be the next "injustice" they put down?
-With the Royal Rumble in the coming weeks and his injuries healing up, will WWE Champion CM Punk turn his attention to "The Great One" in 2013 or will there still be a "Big Hungry" lurking in the shadows of 2012 for the respect-seeker?
-We'll find out all this, Slammy hijinks, and more as Raw begins…SHORTLY!
-We recap the history of the Slammy awards, the lows and the highs, the serious and not-so-serious, and everything in-between as we end 2012 with a hopeful bang as Slammy Time begins tonight!
-No pyro as we see photos of AJ costing Cena costing him his match for the MITB breifcase against Ziggler, as well as the dominance of the SHIELD.
Rey Mysterio w/Sin Cara v. Damien Sandow w/Cody Rhodes
Damien and Rey lock up, Sandow with the boots and throws Rey to the outside chest first. Sandow rams Rey's head into the ring post, then rolls him back in for a two count. Legsweep and the Kobito Aequet for a near fall. Sandown locks in a chickenwing, Rey fights out, but Damien with shoulders to the gut. Both men up top, Sandow knocked down, Rey with the senton and the headscissors. Springboard crossbody gets a two. Sandow fires back with a nice jumping neckbreaker for a near fall. Rey counters a slam into a DDT, kicks Sandow into the ropes, then 619! Rey goes up, drops the dime, and gets three!
Winner: Rey Mysterio
-First Award of the night being presented by Smackdown GM Booker T, who's honored to present the "Tell Me I Didn't Just See That!" award! And the nominees are:
– Brad Maddox's Low Blow at HITC
– Daniel Bryan's "18 Second" moment at Wrestlemania
– Kofi's grand handstand at the Royal Rumble
– Rocky getting "Punked out" by the WWE Champion
-Booker's ready to present…I'M THE BOOGEYMAN…AND I'M COMING TO GETCHA! No way…HOLY CRAP, IT"S HIM! WORMS AND ALL!
~Commercial Break~
-We're back and the Boogeyman seems to have vanished, thankfully for Booker. Brad Maddox out, but he's jumped the gun as…KOFI KINGSTON is the winner. Maddox just sulks off like a sad panda while Kofi thanks the fans and appreciates them for giving him his first Slammy.
Non-Title Match: Divas Champion Eve Torres v. Kaitlyn
Kaitlyn fires off with a slap, and the two roll around, trading punches. They go to the outside, where Eve takes control, slamming her into the barricade, then back into the ring, where she boot-chokes Kaitlyn in the ropes, then locks her a sleeper on the ropes. The ref admonishes her, and Eve drops Kaitlyn. Eve argues with the ref, which Kaitlyn takes advantage off, dropping Eve with a gutbuster for three to pin the Divas Champ!
Winner: Kaitlyn
-The NEW…AGE…OUTLAWS are out to present "Comeback of the Year!" And they actually say "Bad ASS" Billy Gunn this time, haha! And the nominees (according to Billy's hand) are…
– Brock Lesnar
– Chris Jericho
– DX
– Jerry Lawler
~Commercial Break~
-And the Winner is…JERRY "THE KING" LAWLER! Can't say I'm surprised, but good for Jerry! He thanks everyone who appreciated him coming back.
Non-Title Match: IC Champion Kofi Kingston v. Tensai
Tensai shrugs off a dropkick from Kingston, shoves him off, and hits a pair of elbows for a two count. Clubbing blows, then drags Kofi over for a Vader Bomb, which gets two. Tensai misses a corner splash, and TROUBLE IN PARADISE gets three! Was that even two minutes?
Winner: Kofi Kingston
-Wade Barrett ambushes Kofi during his celebration, ramming him into the ring post and delivering a vicious Bullhammer to floor Kofi at ringside.
-Vickie Guerrero out to her usual heat to present KISS OF THE YEAR! Hmm, wonder who's up for this one…
– AJ & CM Punk
– AJ & Daniel Bryan
– AJ & Kane
– AJ & John Cena
-And who's the lucky fella? Vickie says she'd never be up for this award. Unlike AJ, she doesn't get involved with superstars. The winners are AJ, of course, and…JOHN CENA! AJ skips out, and Vickie demands an explanation for her actions. AJ doesn't owe her or anyone else anything. She spent all year listening to what people thought of her and she's done with that. Vickie and AJ argue some more, and Ziggler's out to break things up. AJ glances at him, tells Vickie that the kiss with Cena was one for the year, but here's another…and she JUMPS Ziggler and rams her tongue down his throat, and he LIKES it! Vickie's a screaming wreck. AJ hops off, gives her crazy grin, and skips off with the award with a bemused, shocked Ziggler still by the podium. She sure knows how to pick 'em.
-The Great Khali in action…NEXT!
~Commercial Break~
Great Khali v. David Otunga
Khali with a GIANT pair of chest chops for Otunga, misses a boot in the corner, Otunga takes out the leg and goes after it. Otunga with clubbing blows, but gets an elbow and a big boot. Khali Chop and this one's thankfully done.
Winner: Great Khali
-Khali and Natalya dance in the ring.
-Apparently there's a special presenter for "Superstar of the Year"…WOOOOOO! And the nominees are…WOOOOO!
– Sheamus
– John Cena
– Big Show
– CM Punk
~Commercial Break~
-THE NATURE BOY IS BACK! WOOOOOO! Ric Flair presenting the Superstar of the Year, how apropos. The Nature Boy is back in town! The winner is…JOHN CENA! Wow, I honestly wasn't expecting that, and the crowd not's happy with this one, children aside. Cena jokingly agrees with Flair about Philly being a lively crowd. Man, they are ALL over Cena tonight. Cena says it's about Hustle, Loyalty, and Respect, and the Superstar of the Year embodies that. He turns to Flair, and says he's shown all that and more throughout his life, and gives him the award.
-Before Flair can voice his thanks, Punk, on crutches, is out and he is ticked. He wonders who the hell voted for Cena, who lost to the Rock, lost to him twice, and lost a chance at MITB and was the first to cash in and lose. He says it's atrocious, like Philly and like Flair, who hasn't even been here a calendar year. Flair admits that's true, but can't seem to hear him over the ticking of his gold Rolex. Punk calls him nothing but bad baggage and could kick his on one leg. Flair wonders if he's talking about his two HOF rings or his four ex-wives. Flair then challenges him and marches down to the ring, and Punk obviously hesitant to head to the ring.
~Commercial Break~
-Punk enters the ring finally, and hits a low blow to Flair, followed by a crutch shot to the back. He taunts with the Flair strut, but before he can use the other crutch, EYE POKE by the Nature Boy. Punk falls out of the ring, and Naitch LOCKS IN THE FIGURE FOUR ON HEYMAN! "KOO KOO KACHOO!"
-Heyman's out of there. Flair just said he was there to have a good time, and always enjoyed coming here to Philly to have fun and perform. The Shield coming down from the stands now, and Flair's egging them on! This is not going to end well, Naitch…
~Commercial Break~
-Kane, Bryan, and Flair brawling with the Shield! Ambrose lays out Flair in the ring, and Reigns takes out Bryan on the outside. They ram Kane into the barricade. Reigns clears the announce table, Flair's dragged out, and …FEED! ME! MORE! Ryback's storming to the ring. He cleans house with the Shield, and Kane and Daniel are back in the mix. Ryback drops Rollins HARD on the announce table as the Shield are in full retreat! Flair celebrates with Kane, Bryan, and Ryback, who hoist him for a victory march around the ring!
~Commercial Break~
-Flair "WOOING" it up with Team Hell No, and Ron Simmons drops on in…DAMN!
Brodus Clay v. JTG
Brodus with a big belly-to-belly suplex, JTG with the boots up in the corner and hits a jumping neckbreaker off the ropes for two. Brodus shrugs off a headlock, clotheslines, corner splash, SHEEE-Plex, headbutt, and the Funky Splash gets three.
Winner: Brodus Clay
-Brodus and the Funkadactyls dance with the kids.
-Santino and…Tensai?…out for "LOL Moment of the Year. Tensai with an ice pack, and Santio's trying REAL hard not to crack up. Apparently, "Tensai" is Japanese for "Fat Albert", and he says it was the teleprompter when Tensai grabs him. "THERE'S NO TELEPROMPTER!" Whoops…and the nominees are:
– Team Hell No: Anger Management
– The Rock: Cena's Merch Madness
– Vickie Guerrero: "The Elaine" circa 2012
– Randy Orton: FOOOD FIGHT!!!
~Commercial Break~
-And the winner is…THE ROCK! Santino accepts it on his behalf, but Daniel out to claim for himself and Kane has to haul him off.
Cody Rhodes w/Damien Sandow v. Sin Cara w/Rey Mysterio
Cody starts off with some right hands, but Cara with a springboard takedown. Cody to the outside, and and Cara misses a dive to the outside, tweaking his hurt leg from last night. Rey warns Sandow to back off. Cara and Cody in the ring. Cody wrings the arm, the delivers boots to the head and leg for a two count. Whip to the corner by Cody. Boots to the back of Cara and a shot to the midsection. Cara counters with a snap kick, then a springboard dropkick to fire himself up. He snaps off a hurricanrana. Cara goes for a body scissor roll-up, but Cody counters and hits the Cross Rhodes for three! Cody's Mustache is victorious once again!
Winner: Cody Rhodes
-Zack Ryder and Layla out for the "#trending Now of the year":
– #feedmemore
– #peoplepower
– #littlejimmy
– #WWWYKI
~Commercial Break~
-And the winner is…FEED…ME…MORE! Zack gives a "WOO WOO WOO!" before heading off to deliver the award.
-The Big Show out now, with the HUGE FREAKING CHAIR he used last night to beat Sheamus to retain the World Championship. He's not surprised to be booed or let down by the WWE fans. He did what he said he would do, and he beat Sheamus with his "Big Show" chair. He did it, and he will not take these "Boring" chants either. Sheamus out now, and he has no regrets about the match last night. They beat the crap out of each other, but the thing is, Show was the better man, even if he did use the jumbo chair. He offers a handshake, and Show accepts, before calling Sheamus a potato-eating Irishman who had to be crazy to think he could beat him. Sheamus snaps, lays into Show, wails on him with the giant chair, and then BROGUE KICK! He saunters off, and ZIGGLER'S OUT, HE'S GOING TO CASH IN! But Cena's out, and he takes out Ziggler, throwing him hard into the barricade as Show comes to, and the crowd is TICKED at that.
-3MB, Del Rio, and Miz out for a rematch from last night at TLC, and curious to see who Alberto and Miz's partner will be…
~Commercial Break~
-Ziggler's ticked at Vickie over Cena costing him the World Title. Vickie's more ticked about AJ's involvement and the kiss. Ziggler denies it and wonders why Vickie even cares, since their "thing" is over…or at least Dolph thought so. He says this jealously of Vickie has gotten old and ugly…just like her. Ooooh. Vickie with a death glare, and makes a match with Dolph & AJ versus Cena and…her!
-Back in the ring, Miz has got a surprise partner for them and a surprise for Philly…THE HEART AND SOUL OF ECW, TOMMY DREAMER, Singapore cane and all!
3MB v. Alberto Del Rio, The Miz & Tommy Dreamer
Alberto starts off with Drew, backs him to the corner, and hits an enziguri. DREAMER tags in, and so does Slater. Slater dances, Dreamer jukes, jives, and hits a right hand, then a flapjack. Miz, Del Rio, and Tommy clear the ring, Del Rio with the suicide dive to the outside, Miz with the baseball dropkick, and Dreamer FLIES off the top onto 3MB as we go to break…
~Commercial
Miz tags in, as does Slater. Miz with a pair of clotheslines, then backs Slater into the corner for his corner clothesline. Miz knocks down Drew, but Slater knocks him into the barricade. Slater bounces Miz off the barricade, then rolls him into the ring. McIntyre in now with a takedown for two. Miz tries to come back, but gets a back elbow. Mahal in with some clubbing blows and a chinlock. Miz fights out and hits the Reality Check! Slater in though to stop the tag and cinches in a front headlock. Slater backs him into the 3MB corner, and McIntyre tags back in, and tags Miz with a boot. He stomps Miz in the corner, then a stiff kick to Miz's midsection. Miz surprises with a roll-up for two. Slater locks the leg and makes the tag to Mahal. Mahal with a clothesline for two. Slater hits a boot to Miz on the apron. McIntyre tags in, and hits a fireman's carry press slam for two on Miz. Slater in with a boot for two. Slater with a chinlock, but Miz counters out and Del Rio with the hot tag. Clothesline to Slater, Drew knocked off the apron, and Del Rio with a BLISTERING kick to Slater, which Mahal breaks up. Miz clears him out. Del Rio hits the step-up enziguri, but decides to tag in Dreamer and DREAMER DDT TO SLATER! SPIKED! 3 COUNT!
Winners: Tommy Dreamer, The Miz & Alberto Del Rio
-Sheamus out, pays kudos to Tommy Dreamer, and remembers when he won "Newcomer of the Year" and now he's a three-time World Champion. The nominees are…
– Antonio Cesaro
– Brodus Clay
– Damien Sandow
– Ryback
~Commercial Break~
-Back with Sheamus, and "Newcomer of the Year" is…RYBACK! Ryback out, quotes Owen Hart, and says "enough is enough, and it's time for a change." He is that change…FEED! ME! MORE!
Non-Title Match: US Champion Antonio Cesaro v. Ryback
Cesaro objects to the "rigged" US voting and says he's stronger and smarter than Ryback. Cesaro with the uppercut, but Ryback with the Thesz press and head slams. Cesaro comes back with an European uppercut to the back of the head, but Ryback comes right back with a stalling vertical suplex slam. Ryback eats a boot, then a spinebuster. Neutralizer countered, then a boot, Meathook, but Cesaro ducks out and takes his title. Ryback out, and PRESSES him back in, but Cesaro rolls right back out, and takes the countout loss.
Winner: Ryback
-Jim Ross, Ricky "The Dragon" Steamboat, and "MEAN" Gene Okerlund out to present the "Match of the Year." Dragon's had the honor of taking home a couple of these, and Ross has been honored to call some of the nominated matches this year. The nominees are…
– Undertaker v. Triple H: End of An Era
– Brock Lesnar v. John Cena: Extreme Legitimacy
– Sheamus v. Big Show: SHOW TIME!
– Rock v. Cena: Once In A Lifetime
~Commercial Break~
-We're back with the Hall of Famers, and the winner for "Match of the Year" is…UNDERTAKER V. TRIPLE H!
Triple H, new haircut and all, comes out to a HUGE pop. He says once in a lifetime, you get a chance to be a part of something magical, and he was on Wrestlemania night, with two men he has a wealth of respect for, Shawn Michaels and the Undertaker. It was truly the end of an era, and the million dollar question that he'll answer right now is that we HAVEN'T heard the last of the Undertaker. Big pop for that as Hunter heads off.
-We're backstage now, where the Shield is beating the bejeezus out of Tommy Dreamer, slamming him into a steel loading dock door. Ricardo of all people tries to break it up, and gets slammed into a door for his efforts. Reigns, Ambrose, and Rollins put more boots to Ricardo and cockily walk out the exit, having done their "justice" of the night apparently.
-AJ out in the ring for her tag match, but asks for a big ladder to be propped up in the ring, and starts climbing it as we take our last commercial break…
~Commercial Break~
-LIVE Super Smackdown tomorrow, with Cena & Sheamus versus Ziggler & Big Show for the main event!
-We're back with AJ perched on the ladder. She's just full of surprises. Everyone's asked her "Why did you do what you did to John Cena?" People at the gas station, at the hotel, even the Divas have asked her why. The reason she knocked Cena off the ladder…EXCUSE ME! Vickie says it doesn't matter what AJ has to say and has no problem "dragging her around the ring again." Dolph out now, and of course we recap the "unofficial" Kiss of the Year between him and AJ. Lucky sum bitch. Cena's out now.
John Cena & Vickie Guerrero v. Dolph Ziggler & AJ Lee
"Ziggler's better" chants ringing through the crowd to start off. Cena with a takedown for a one count. Ziggler wrings the arm, and locks it in. Cena counters with a back suplex. Dolph tags in AJ, and Vickie in by default. AJ stares down Cena, but Vickie in with the bad takedown and hits some rabbit punches to AJ. AJ's walking out apparently, and Ziggler lays into Cena on the outside before rolling him into the ring. Vickie looks on with contempt and walks out as well. Ziggler counters the AA into a jumping DDT for two, then delivers the series of elbows. Superkick misses, and Cena locks in the STF. AJ out…and SO IS BIG E. LANGSTON FROM NXT! He lays out Cena, picks him up, BIG ENDING! The crowd is stunned!
Winners: John Cena & Vickie Guerrero (By DQ)
-AJ is ecstatic and skips around as Big E. surveys his destruction of Cena as we fade to black.
-End show.
Keep refreshing the page for the latest results!