Click Here to Join 411's LIVE WWE Smackdown Coverage
October 17, 2017 | Posted by
Keep Refreshing For The Latest Results
I will be doing the coverage in my regular review style; final ratings and extra thoughts will be in the final version of the review. Have a good time chatting, and thanks for joining 411 for your live coverage needs.
– Follow all of my reviews at this link.
– Daniel Bryan is out to kickoff the show, Michel Cole is on commentary tonight (replacing face fucker Tom) "for a few weeks" as Tom is "on assignment."
Daniel Bryan Talks: They are in Seattle, Washington and the crowd is treating Bryan like a God. Tonight, Natalya, Lana, & Tamina vs. Naomi, Charlotte, & Becky Lynch is set. Mahal has a big announcement and Bobby Roode faces Dolph Ziggler. But now he wants to talk about Sami Zayn, who disappointed him with his actions at HIAC. Sami arrives, and dances around to his happy music like life is just grand. Fans are still singing along to it, so they need to get him some new music. Bryan can't believe he's smiling and dancing like nothing is wrong. Sami says he's still a great guy, a guy that took his career back. He thought Bryan would understand, with Sami noting they are somewhat similar, but Sami notes he's still a great in ring performer. Sami says Bryan had the fans, they made him. They are why he main evented WrestleMania. But they didn't hold up their end of the deal for Sami, they never did what they did for Bryan for him. He doesn't care anymore, and it feels amazing. If Bryan had taken control of his career, he'd feel as good as he did. If Bryan had worked smarter instead of harder, he wouldn't have had to retire in this building. Sami says Bryan was a once in a lifetime performer, the guy of their generation and he always wanted to catch up to Bryan, but he couldn't. But now Bryan is the last person he wants to be like, broken and just being a housewife. Kevin Owens arrives now. Owens laughs and says he's happy for Sami, happy that he saw the light. He calls Bryan a pathetic martyr, and calls Bryan Mr. Bella. But now, he's a hypocrite. Bryan says Owens doesn't care about anyone but himself, and resent him because Bryan does the best for the fans. Owens says Bryan just does what's best for business now. Bryan is now "the authority." Sami agrees with Owens, saying he's right again. Bryan is now what he always fought against, calling him a sell out. Sami thanks Owens, and says Owens saved him from becoming Bryan. Bryan leaves and Owens says that's all he has these days. Bryan says he's going to find some guys to punch them in the face.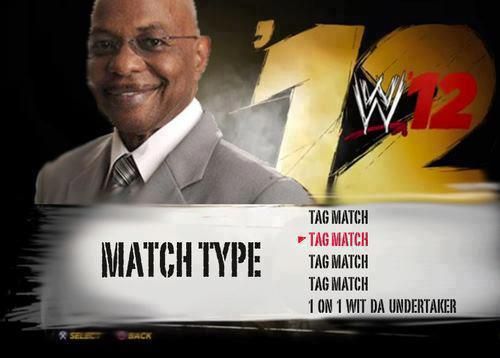 Natalya, Lana, & Tamina vs. Naomi, Charlotte, & Becky Lynch: Carmella is out on commentary. Naomi and Natalya in to begin, they work back and forth with Naomi picking up a cover for 2 and then sending Natalya to the floor. Naomi follows with a dive, and tosses Natalya back in. Natalya cuts her off, and grounds the action. Naomi quickly battles back, tagging in Becky. Becky teases the arm bar, but Natalya bails as we go screen in screen. Natalya back in and Naomi gets the tag, but Natalya cuts her off and tags in Lana. Lana is so horrible they won't even let her work during the screen in screen. Tamina quickly tags in and she takes control. She grounds the action, and then takes her to the corner so the heels can lay the boots to her. Naomi starts to fire back, but Tamina tags out to Lana and Lana hits a suplex for 2. Lana then grounds things, slamming Naomi to the mat and then takes Naomi to her corner. Naomi gets a cradle for 2, kick Lana away and tags in Charlotte. She runs wild on Lana, struts and hits the knee drop. The suplex follows, and a big boot leads to Natalya making the save. Lynch in, XPLODER to Natalya and it breaks down. Lana rolls up Charlotte for 2, kick out, figure eight and Lana taps. Naomi, Charlotte, & Becky Lynch defeated Natalya, Lana, & Tamina @ 8:40 via submission
– Post match, Natalya tries to attack with a chair, but Charlotte runs her off.
– Bryan runs into Owens and Sami, and Bryan says everyone wants to kick their asses. He's giving them an opportunity against Orton… and Nakamura.
– And here is Pulp Fashion. The Bulletin Board is filled with WWE like Tarantino-isms, the Ascension is here and they do the cheeseburger gag. Breeze is dressed like Uma Thurman, as the Ascension say that 2B is the Bludgen Brothers. Breeze passes out after eating the cheeseburger, he's allergic to pickles. They tease the adrenaline needle to the heart gag, and Breeze revives himself and says that the bun was disgusting, the Ascension say it's gluten free, and Breeze says they love gluten. The Ascension just wants to be friends.
Wait a minute…@WWEFandango has to do WHAT to save @MmmGorgeous?! #SDLive #PulpFashion pic.twitter.com/ATmLUGtcJ8

— WWE (@WWE) October 18, 2017
#PulpFashion #SDLive pic.twitter.com/893TYl3RyN

— TDE Wrestling (@totaldivaseps) October 18, 2017
US Champion Baron Corbin vs. Sin Cara: Hey, Sin Cara is still alive. Corbin teases making this a US Title match but refuses. He closes the US title open challenge for good. Cara attacks at the bell, sends him to the floor and hits a suicide dive. He stuns Corbin off the ropes and follows with a high cross off the post. Corbin gets Corbin counted out. Sin Cara defeated US Champion Baron Corbin @ 1:05 via countout [NR]
– Renee interviews the Usos, and discuss Gable & Benjamin as their next challengers. They start to get fired up and say they feel good, and Gable & Benjamin arrive. They do a poor imitation of the Usos promo style, saying that they will be champions soon. They fake the Usos out on the handshake and leave.
– We get a promo from the Bludgeon Brothers.
– We see video of Mahal doing media in India.
Jimder Mahal Talks: here come Mahal & The Singhs. Mahal talks about being the first ever Indian WWE champion and his trip to India, where he received a hero's welcome. After talking about a chat with a wise young boy who said he beat everyone on Smackdown, Mahal says he has a challenge to make. He has to beat a man the fans think is unbeatable, and challenges Brock Lesnar for Survivor Series. He says we will realize he's the best WWE champion of all time. AJ Styles then arrives, and says that he must have heard Mahal wrong. Styles says that Mahal has never beaten him. Mahal says there is no worthy competition and says Styles is a loser. Styles challenges him for the title, and Mahal says in his country they don't think Styles is worthy of being in the same ring with him. Mahal calls him delusional and calls Styles a joke. Styles attacks and takes out the Singhs and then Mahal.
– Mahal meets with Bryan and wants action. Mahal says Sunil will challenge AJ Styles in his honor next week.
Bobby Roode vs. Dolph Ziggler: Ziggler attacks at the bell, showing some fire for once. Roode cuts him off and they brawl to the floor. Ziggler slams him to the apron and hits a dropkick as we go screen in screen. Ziggler takes the heat, grounding Roode and we go back full screen. Roode escapes the sleeper, and catapults Ziggler to the post. Roode fires up with rights and clotheslines. The uranage follows for 2. Ziggler avoids the blockbuster and cradles Roode with the tights for 2. Ziggler with another rollup with the tights and wins. Dolph Ziggler defeated Bobby Roode @ 4:05 via pin
– Brock Lesnar will be at Raw to respond to Mahal's challenge.
– Aiden English is randomly singing backstage and yells at guys for being on their phone. New Day arrives, throwing BootyOs and playing trombone. They make fun of English and Rusev arrives. He claims it's Rusev day again and Woods plays Rusev's entrance theme on trombone. I'm guessing we get a tag match out of this next week.
Kevin Owens & Sami Zayn vs. Randy Orton & Shinsuke Nakamura: Sami and Nakamura into begin, they work some fun back and forth until Nakamura lays in knee strikes and kicks, taking control. Good vibrations follows, Orton tags in and Sami runs to his corner. Owens tags in and Orton takes control, teasing the RKO and then the action spills to the floor. Sami distracts Orton, allowing Owens to post him and slam Orton to the barricade as we take a break. Post break and Nakamura is in and working over Owens until Sami saves Owens, and Owens clips the knee. Sami tags in and grounds Nakamura as he and Owens work quick tags. Owens grounds Nakamura, constantly going back to the knee. Owens misses a charge and Nakamura hits the running corner knee. Orton gets the hot tag, tossing Sami around and sending Owens to the floor. He slams him to the barricade, Sami cuts him off and Orton cuts off the dive. Sami fights off the draping DDT, slams Sami through the announce table and then rolls him back in, but Owens makes the save. Nakamura tosses Owens and Orton hits the snap slam on Sami for 2. Owens slams Nakamura to the steps, Sami low blows Orton and hits the helluva kick and covers for the win. Kevin Owens & Sami Zayn defeated Randy Orton & Shinsuke Nakamura @ 13:00 via pin
– Post match, Bryan meets with Owens and Zayn. Bryan says Shane will book them in a match next week. Shane will be here next week.
– Owens and Zayn return to the arena to mock Orton & Nakamura. They hug to close the show.