Csonka: AEW TV Deal Delivered on Realistic Expectations
May 15, 2019 | Posted by
Ever since the success of All In, both financial and critical, and then the news of a new company starting there's been a new and healthy buzz around wrestling. People love their wrestling, they love variety, and they want more of it and most importantly, they want a sense of competition. Impact is running quality PPV events, NJPW is still delivering, MLW has emerged, ROH is in a new era with a ton of new talent, and WWE is about to enter into its most financially successful 5-years ever this fall with the new TV deals. Add into that all of the other companies that stream content and it's a great time to be a fan. But a new player has entered the game…
It was announced on May 15th that All Elite Wrestling's long-discussed television deal is official, as the promotion is partnering with WarnerMedia to air on TNT later this year. WarnerMedia announced on Wednesday morning that it is partnering with AEW for content that will include "multi-platform access for fans to watch AEW events, airing live weekly matches on TNT in prime time, as well as streaming them through WarnerMedia's B/R Live and on pay-per-view." Months of speculation were finally over, and "the t-shirt company" locked in exactly what they needed, a major TV home.
As of September 2018, TNT was in approximately 89.6 million households in the US, which almost puts them on par with the USA Network, which reaches 94.3 million households in the US. This is a huge deal when you consider that Impact is stuck on Pursuit (45 million US homes) and Twitch, while MLW is on BeIn Sports (around 15 million homes plus online options) and ROH is in sketchy Sinclair syndication, but has several online options. The deal is huge for AEW, because since TNA's days on Spike, no major cable company has offered a sniff at pro wrestling if you weren't WWE. There is cause for optimism here, I hope for the best.
But what about the financial details you ask? Well that's where things get sketchy. If you've listened to the podcast I do with Cook and Lambert, something I have cautioned is to be careful in regards to expectations. There were too many reports claiming the "biggest rights deal outside of WWE," and while that would be wonderful, I personally never expected it because while AEW has a good roster and some good concepts on paper, they are an unproven entity. TV executives just don't toss around billions for things with no track history.
Part of the issue with misguided expectations has been the wrestling media, the guys that "break news" and just toss out sound bites and then wonder why people get upset if they are wrong. Reports are mixed at this time, some are claiming AEW are "generating good TV rights fees" in the deal, but gave no details. While others have reported that they are getting production paid for and a "generous" ad revenue split. There has been nothing officially announced, and requests for comment have not been returned at this time.
But right away, some people that want this company to fail (I have no idea why) are taking a victory lap, already proclaiming them dead, and that the company is already over-hyped. But let's not forget that it took WWE & Vince McMahon about 20 years before they scored their first financially strong cable deal. And that was with a certified track record, stars, and built in faith with the USA Network. If AEW is "only" getting production paid for and a "generous" ad revenue split, that's a success in my eyes with no TV track record to bring to the table. The guys have shown that they can draw live event audiences, selling out All In & Double or Nothing (and to be honest, they were a huge part of G1 Supercard selling out as well), but can they draw well weekly and build a TV audience is the real question.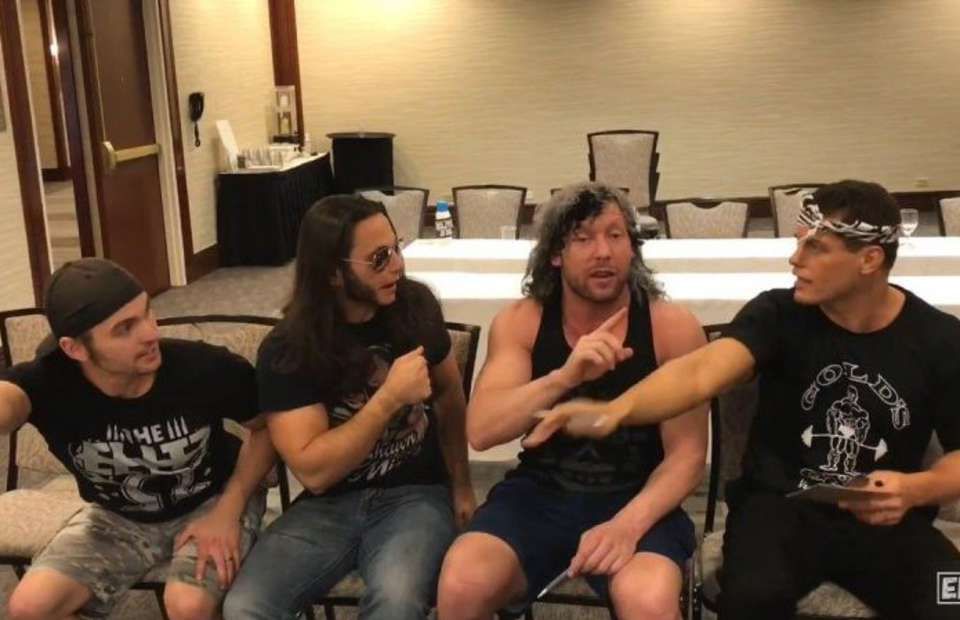 If you've gone into this whole thing with realistic expectations, I think that this deal is a success for a startup company and good news for the wrestling business. A major cable company has taken a shot on a non-WWE promotion, there is a new place to work for wrestlers, and it has forced WWE to pay talent more in order to keep them from leaving and can be leverage for others when they renegotiate new deals, something the business needed. There is cause to be optimistic. The company scored the big deal, they have financial backing, and a group of guys that are motivated to make a change in the business that they love.
Not that they are asking, but if I could offer some advice, I'd tell AEW this. Have a long-term plan, build an identity of your own, don't aim to be competition to WWE, and DO NOT talk about them like WCW & TNA used to do. And please, be the change that fans want, need and pray for in wrestling by giving us a real alternative and you'll find your fan support.
– End Scene.
– Thanks for reading.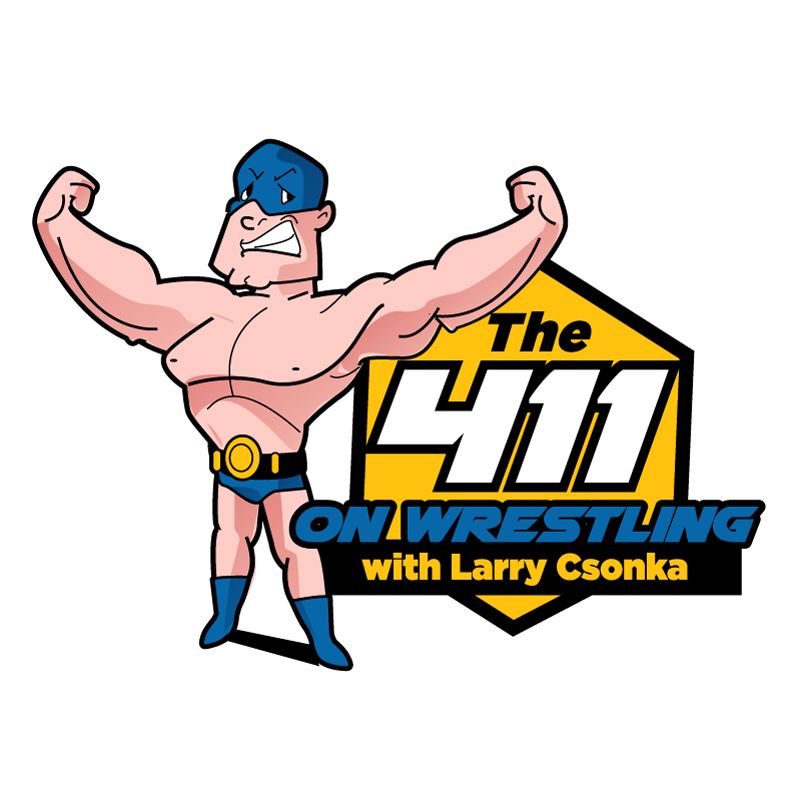 The 411 on Wrestling Podcast returns to the 411 Podcasting Network for episode 19. On the show, the good brother, Jeremy Lambert, joins 411's Larry Csonka. Today, the guys will look back on the ROH War of The Worlds Tour with full reviews of the three live events and then preview Sunday's WWE MITB PPV. The show is approximately 110–minutes long.
* Intro
* ROH War of The Worlds Buffalo Review: 3:00
* ROH War of The Worlds Toronto Review: 29:00
* ROH War of The Worlds Grand Rapids Review: 47:30
* WWE MITB Preview: 65:30
.

You can subscribe and listen to the 411 on Wrestling Podcast via the
above player on Transistor, or on the following platforms:
* iTunes
* Spotify
* Stitcher
* Google Play