Csonka: Five Acts WWE Should Relegate to NXT
April 10, 2017 | Posted by
Welcome back to column time with Larry. As wrestling fans, we're always hoping for the product to evolve, improve and become more interesting. WWE keeps telling us that NXT is a third brand, but at its core it is still developmental, no matter what Triple H says or what some fans think. The one thing that bothers me is that if it'd a third brand, then we need more talent going from the major league to the "JV" team. In the past, Cesaro, Curtis Axel, Titus O'Neil, Zack Ryder and Tyson Kidd all spent some time down in NXT. Curtis Axel & Titus O'Neil didn't do much of note, but Kidd was great working with Breeze, Neville & Zayn; Ryder helped Mojo and formed a tag team that was doing well until Ryder got injured and Cesaro paying a visit to work the angle with Zayn for their Takeover match really helped put Zayn on the map for WWE fans that don't follow independent wrestling.
Many sports fans know of relegation from football/soccer, in traditional sports, relegation is a process where teams are transferred between two divisions based on their performance for the completed season. In this case I don't look at this as a punishment, I look at it as a way to freshen up rosters without taking acts away permanently, and more importantly to help a performer who may be in a funk and to also help the younger/less experienced talents in NXT. It's not the old days where guys can go to another territory, so NXT is the next best thing. Not only to grow as performers, but also to better learn the way that things are done on the main WWE roster.
Now for this to work, I think one thing would have to be done, and that is that WWE would have to not cut their pay. This isn't a punishment and NXT performers make less, the move should be a beneficial one to the company, to NXT and to that performer that is moved to NXT. One thing WWE did better with OVW was that they constantly sent main roster guys there to work (to knock off ring rust post injury, or just a few low card guys that they weren't using) and those main roster guys working with the OVW guys got them ready for the main roster and helped with their evolution as a performer. Plus, having some main roster guys work NXT events would be a treat to the faithful fans that attend the NXT live event. Now lets look at five acts that WWE could relegate to NXT…
5. R-Truth: First up is R-Truth, Truth is 45 years old and has certainly gained more time in WWE thanks to transitioning to a comedy role. Truth is rarely seen on Raw these days, not even in silly backstage roles. He works like events, but they are in largely nothing matches. Sending Truth down to NXT would be great for the young talent down there. Truth is an outstanding live events performer; I have been to several live events (both WWE & TNA) where he's been the most fun thing on the show. Truth is a veteran voice that can mentor young talents, teach them about life on the road and help some younger acts "break out of their shells" in front of live crowds. I have heard several interviews over the years talk about how much fun they have with Truth, how he makes shows fun and makes work not feel like work; considering he's rarely used on the main roster these days, a stint in NXT would be great for that brand and likely for him to feel like he still has something to offer the business.
4. Goldust: I have long been a fan of Dustin Rhodes, but as Goldust, he's stuck in the same place as R-Truth. He is 47, he's rarely seen on TV or used in any meaningful role, and only works meaningless live event matches. At the age of 47, he's in great shape and is a hell of a worker. To me, he could take the place that Fit Finlay used to occupy, working programs with one or two guys that WWE has en eye on calling up to the main roster. Working the NXT Florida loop with Goldust for a few months, riding from town to town as they transition to working the under card of main roster live events would be extremely beneficial to NXT talents about to hit the main roster. He has years of experience to share as a mentor, knows the WWE way and the WWE main roster style and working with him would be the definition of learning on the job. Goldust has a lot to offer still, and something like this could lead to him transitioning to a performance center coach. He knows the business, loves the business and much like his father, he sounds (in interviews) like he wants to give back to the business.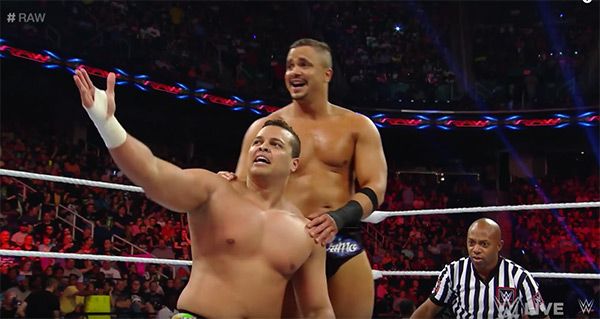 3. The Shining Stars: The Shining Stars (Epico & Primo) are more than capable workers, but have simply never connected on the main roster. Like Truth and Goldust, we rarely see them on TV and they make live event appearances, but are really only filling space. Why have them filling space when they can be working with the next generation of NXT teams on the Florida loop to get them ready for NXT TV and beyond. Primo is 34 and has been working since 1999; Epico is 35 and has been working since 2005. While they have never clicked on the main roster, imagine how much further along a team like the Authors of Pain would be if they had months working an experienced team like the Shining Stars instead of guys at or even below their level as they did before their TV debut. You have them on the roster; you're paying them so why not get something out of them while you have them under contract?
2. Sami Zayn: I am a huge fan of Sami Zayn, and I have to admit that his overall use on the main roster has been a big disappointment. It's not that I think he should be pushed to the top just because he's one of my favorites; I am not quite that delusional. But I have to question how poorly the company is using one of the most organic babyfaces I have ever seen. I do think that he was great working with Strowman and feel that it was an extremely smart choice to help get the monster over as a killer and to also get him some great on the job training that he didn't get in NXT. But Zayn has turned into just another guy, he's completely expendable, and I fear that if he is continually booked like this that he will eventually become complacent or simply stop caring. The change of pace, back to the NXT life, which he seemingly really loved, would get him away from the main roster and possibly recharge his batteries. It's not even like they are using him as "the guy to have great matches," he's just popular Sami, the guy there with nothing to do but always put over the heels. Sure, not everyone can be the top star and the world needs ditch diggers, but Sami feels monumentally wasted on the main roster right now. If they have no plans in place for him, let him go back to the place he loved, let him have great matches and more importantly, let him work with that next generation of talent that will benefit from his years of experience.
1. Dolph Ziggler: When I decided on this particular column, Dolph Ziggler was easily the #1 name I had in mind. Ziggler has been in limbo since his great feud with the Miz, undergoing a failed heel turn and working matches with Kalisto and Apollo Crews that no one cares about, and that looks to include Ziggler himself. To me, Ziggler looks bored on Smackdown and a change of pace for him, working in front of an energetic audience, may be just what the doctor ordered. Ziggler would be great working with younger stars, but also against the upper tier of NXT talents like Strong, Black, Ohno and more. Ziggler is completely lost on Smackdown, and they can even carry over his "you won't take my spot" shtick by taking it to NXT to "take out the next generation of talent" before they get to the main roster to take him out. Not only would a six-month NXT run from Ziggler be beneficial to the stars of that brand, but could be vital in reinvigorating Ziggler, who I feel desperately needs it.
– In theory, the "Roster Shakeup could help guys like Ziggler and Zayn, but they aren't priorities to WWE, and are still valuable assets. Getting them off the main roster, allowing fans to forget about them a bit, and then bringing them back refreshed and with an actual plan would be for the best.
– End scene.
– Thanks for reading.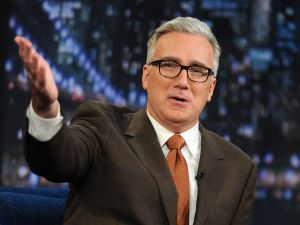 "Byyyyyyyyyyyyyyyyyyyyyye Felicia!"