Csonka Looks at Adam Cole (MAY BAY!?!) to WWE
April 5, 2017 | Posted by
– Welcome back once again to column time with Larry Csonka…BAY BAY! Today we're going to take a look at the former three-time ROH Champion, Adam Cole. For more than a year the big talk has been that Adam Cole was 100% WWE bound once his ROH contract is up. And that contract is coming up very shortly, and while most think that he'll end up in WWE, he certainly will have a lot of possibilities to consider. Cole is a popular guy, has been visible as one of ROH's top stars for the past few years and is the kind of guy you want if you're focusing on the hardcore fanbase. This became a bit harder than I initially expected due to the rumors that WWE had interest in ROH (in varied levels depending on who you listen to) because things became very unpredictable. So what are his options? Lets discuss them below…
Impact Wrestling: While some may not think that Impact Wrestling isn't the best fit, it makes perfect sense on a lot of levels. Impact Wrestling is restructuring the roster, Cole is a star to hardcore fans and Impact Wrestling needs to target hardcore fans as much as possible because they watch almost anything and they spend money. Plus, TNA Impact Wrestling has not been shy about bringing in ROH stars when they want fresh names (and there is nothing wrong with that); look no further than Moose, Maria & Mike Bennett. ROH stars connect with the hardcore fanbase; they have experience working TV tapings and don't need a lot of handholding. Impact wrestling lost Drew Galloway, and no amount of Matt Morgan or Magnus that they can splatter on screen will replace him. I have actually laughed out loud reading shit like "Magnus is a fine replacement for Drew Galloway" and I ask on what planet? He [Magnus] is not; he's still young, he has potential still but doesn't have the experience or skills that Galloway possesses. Cole is a much closer, but still not an exact replacement for Galloway. Cole is also used to being a top guy and having to deliver, something guys like Bennett and Moose didn't have. An Impact deal could also lead to appearances in Mexico, the UK and NOAH, which as a package deal, could be very appealing to a free agent talent. I don't think it's the most likely of scenarios, but Impact should make a hard push to sign him.
FloSlam: FloSlam hit the ground running, filled with promises of signing tons of promotions and offering a lot of live wrestling. But all has not gone as planned, they signed WWNLive and are running all of their live events, but unfortunately, many of the other companies that they wanted to work with already had streaming services of some kind and weren't interested in signing their libraries over to them, but instead offered a show here and there. There are lots of rumors going around that FloSlam, who has cash to throw around, is looking to sign wrestlers to FloSlam deals to only appear on their network of shows. As I mentioned with Impact Wrestling, FloSlam needs clients/subscribers and needs to make money if they hope to expand and grow. A guy like Cole plays to the fan base you're targeting, and if it is a deal for him to appear across the platform (EVOLVE, FIP, Style battle and the live UK stuff they air would be great for Cole and also a strong get for these companies, similar to what they've done with Matt Riddle. If FloSlam wants to be a real player, they need to start landing stars with some sort of name; the Hardys passed them (no reports that an official offer was made, but they were out there for them) by already opting for WWE with a layover in WWE. I dig the FloSlam service, I love that I am locked in with EVOLVE and stuff like the wXw tournament, but if they want to be more than they are they need to make plays for guys out there that would work well with the companies they work with, and guys like Adam Cole & Kyle O'Reilly are currently out there. They need to make a play, and go big… or just go home. FloSlam hasn't been aggressive like most thought, so this also feels unlikely, but could be an option if FloSlam decides to step up.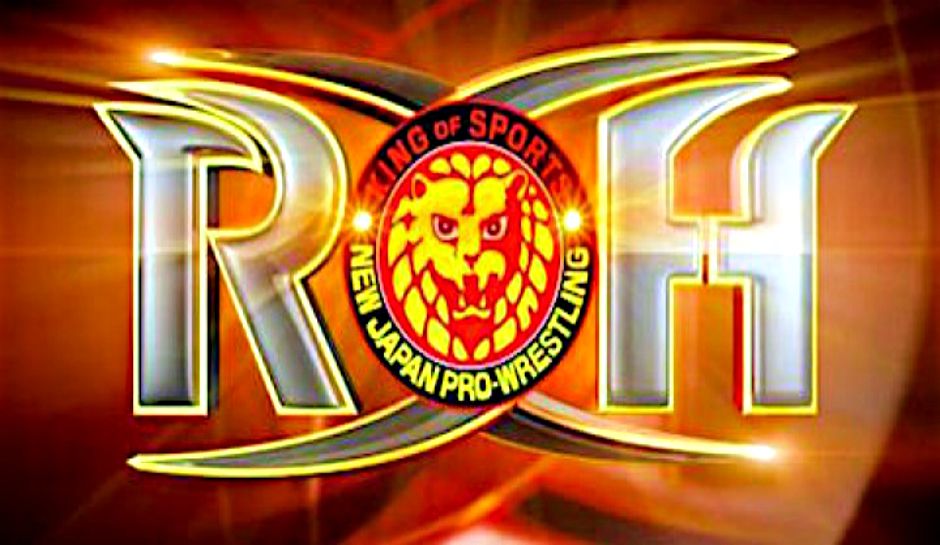 The ROH/NJPW Combo Platter: I'm skipping right past "Just ROH" here, because I just do not see that happening. If Cole were to have any relationship with ROH after his contract ends, I can only see it through NJPW, and even then I don't see it being many ROH appearances for him; NJPW is looking to break into the US market and run shows on their own, no more co-branded stuff after the War of the Worlds tour. Which to me, makes NJPW on their own, a viable option…
Just NJPW: With NJPW is looking to break into the US market and run shows on their own, they need US stars to push along with the stars they already have. The early plan is to push the Young Bucks and Kenny Omega as their top US stars, and with they way they have been used by NJPW, being part of Bullet Club (along with Cole), it only makes sense. NJPW has already started laying the groundwork for Cole's split with Bullet Club and eventual feud with Omega for control of the Club/love of the Young Bucks. Now obviously they could wrap this up before or around the time that his ROH deal ends, but if they opt not to, this could be a feud that they use to try and keep the interest of the fans of Cole, Omega & The Bucks. Locking up Cole would give then a core of four top Americans to use, all with names to the hardcore fans that will be (hopefully) spending money on the US version of the NJPW product. They need names and they need to lock guys in, and if NJPW is willing to spend the money, a guy like Cole isn't the worst investment to make, especially since creatively, they've already invested in him. It makes sense, Cole could work PWG still, the UK promotions that regularly use NJPW talent, various other places and even CMLL. Much like a potential layered deal from Impact wrestling, as a package deal, this could be very appealing to a free agent talent.
WWE/NXT: And then we come to the "WWE/NXT" option, which has been seemingly rumored forever. From WWE's side it makes sense, they have reportedly wanted Cole for a while and with NXT call-ups to come and a potential re-draft on the horizon, NXT will have to restock up on talent. The cupboards are far from bare, but if they do call-ups and the re-draft takes more talent, top names will leave and they will need to be replenished. Cole has been on their radar, he has TV and PPV experience and that's always a plus. Look at WWE's recruiting; Punk, Joe, Aries, Danielson, Owens, Zayn, Cesaro, Rollins, and Ohno. It's clear that they like guys who have experience in ROH and are more than willing to bring them into their system. The other thing to consider, and I know that those that rally against the "Evil Empire" hate to hear this is the fact that for a lot of guys, WWE is their dream, the peak of the profession and their final destination to prove that they made it in the business. I don't claim to know that this is the fact, but Cole does appear to be the kind of driven guy that wants to get to his peak, his final destination and wants to be on top of the mountain at the perceived best company in the world and if that is the case and reports of WWE interest over the last 9-18-months are true, then WWE seems to be the most likely destination. Judging by his interview on the Steve Austin podcast, Cole wants his WrestleMania moment.
– End scene.
– Thanks for reading.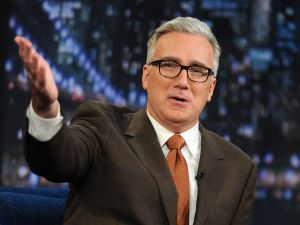 "Byyyyyyyyyyyyyyyyyyyyyye Felicia!"