Csonka Looks at Rey Mysterio Working NJPW
February 14, 2018 | Posted by
Welcome back to column time with Larry, and today we're going to talk about Rey Mysterio working Strong Style Evolved. The announcement was made at the New Beginning in Osaka event that he would make his NJPW in-ring debut at the Strong Style Evolved event in March. Anyway, I hope that you enjoy today's column, and feel free to share your thoughts. It's wrestling, we love it and will disagree. The only rules are "have a take, be respectful of other's opinions and don't be a dick."
An explosive challenge issued by the legendary @reymysterio! #LEGENDvLEGEND Sign up Now & Get ready!!▶︎https://t.co/Tj7UBJ4PjP#NJPWWorld #NJSSE #la325 #NJNBG pic.twitter.com/PaH3vP2m3Y

— njpwworld (@njpwworld) February 10, 2018
PRO: The biggest pro is that it's Rey Mysterio. He's in great shape, coming off of a well-received Rumble appearance and has been working all around the world. Rey can still go when working a limited schedule and brings eyes to the product. Plus, he and Liger haven't faced in over 20-years, and the match represents two generations of high fliers, and all-time greats. I don't expect an all-time classic, but Liger is always over in the US and Rey is also always over, plus it's in California, his home base. I don't expect a classic here by any means, but I do think that they will have a good and fun match, likely playing the hits and playing to the crowd, exactly as they should at this stage of their careers. In terms of drawing interest, it's a smart move, as NJPW has expressed interest in working with wrestlers with past ties to WWE. This is an understandable move on their part, but one I feel that they didn't have to make.
CON: In all honesty, I love what Rey Mysterio is doing at age 43. He's a complete freelancer, working where he wants and when he wants for a reportedly high fee. He did a run in Lucha Underground, which by all reports was $1 million for the year, and working only 14 matches or so; he got paid for being Rey Mysterio and that's great. In 2017 he traveled the world, working around 50 matches, making bank and even toying with coming to Impact Wrestling, which unfortunately for Impact Wrestling didn't pan out. He even made a Rumble appearance and has commented that under the right scenario, he'd consider a comeback. Mysterio is doing his own thing, on his own terms, is making bank and seems perfectly happy with his choices, and that's the beauty of the evolution of wrestling. And while I think that Rey popping in for a (for now) one time shot with NJPW is extremely cool, it's not a move that they had to make at this time. The show sold out in under 20-minutes, and if any tickets become available, it will be an extremely limited amount that would sell out with ease anyway. So at the gate, Mysterio will make no difference, he's just a fun addition to the card that is welcomed, but again, I feel not needed. Maybe he will add a boost to AXS TV interest, which will help NJPW's standing there, but from the outside looking in, the move doesn't make the most financial sense to me.
But Why Not Use Him In The BOTSJ Tournament?: I have heard this a lot, and feel that this would have been a great idea years ago, but putting Mysterio in the BOTSJ in 2018 is a possible disaster. Not because he can't keep up or deliver food matches, but asking him to work a minimum 7 singles matches over 13 days (with tags on the off days) would make no financial sense, and I feel would be too much to ask of Rey at this stage. It would be too taxing on him physically, and unless he cut them a good deal, estimates claim it would cost NJPW between $200,000-$300,000 for him to work the whole tour. Now IF he were to cut them a deal and wouldn't have to work the tags on the days off, that is more plausible, but also feels unlikely.
How Would I Use Mysterio in NJPW?: If Mysterio doesn't make a WWE return or sign with Impact Wrestling and he's going to work more NJPW dates, I'd simply use him as an occasional special attraction. He's going to come in and beat Liger, so from there, I'd try to sign him up for some major shows (like the BOTSJ finals, Dominion, G1 finals, or Power Struggle) and book him in "NJPW dream" matches with guys like KUSHIDA, Ospreay, and Takahashi. Take a page from Lucha Underground, treat him like a legend, like an award-winning actor that decided to have fun, and bring his name value and talent to his favorite show. He's not there to be THE star, but he's a featured performer appearing in a recurring role and when he shows up you know it's important.
– End scene.
– Thanks for reading.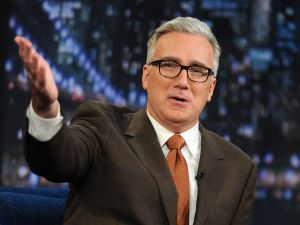 "Byyyyyyyyyyyyyye Felicia."